Online Casino Affiliate CasinoCanada Attends iGB Live! 2021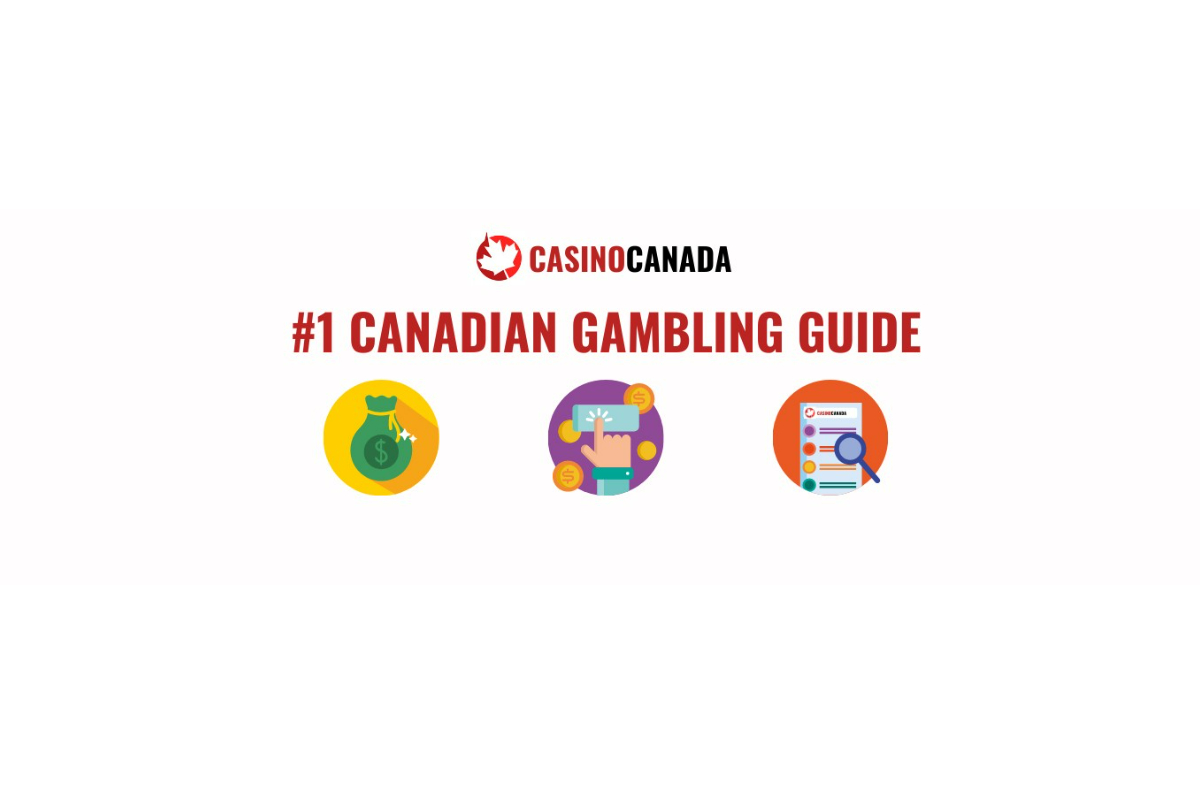 Team CasinoCanada recently returned from iGB Live! 2021. It was one of the largest congregations of iGaming professionals, affiliates, suppliers, and media this year. iGB Live! was held between September 28 and October 1 at Amsterdam RAI. The event hosted over 120 exhibitors and 4000 attendees from all over the world. From the top software developers flexing their latest products to suppliers flaunting cutting-edge solutions and game-changing ideas, iGB Live! was a huge hit! And Team CasinoCanada made the most of the event by forging new relationships and connections by the end of Day 4.
The Highlights of iGB Live! 2021
iGB Live! connects iGaming operators with independent affiliates, media, and SaaS providers. And this year, team online casino Canada met with some of the industry's biggest casino affiliates and payment providers. The team had lengthy conversations about future projects and market projections with the representatives of prominent brands like:
888.com
22Bet
Genesis Affiliates
Full Cream Affiliates
Alpha Affiliates
V.Partners and VulkanVegas Casino
247Partners
21 Partners
Betsson Group Affiliates
7StarsPartners
CoinsPay
EcoPayz
Cryptopay
Bringing the latest iGaming solutions to Canadian punters has always been the prime agenda for CasinoCanada. And the team discussed ideas for multi-brand affiliate programs to bring viewers a tailored experience in the future.
Commenting on the company's participation, Alex Lysak, a representative of CasinoCanada, said, "We're honoured and pleased at the opportunity to be a part of iGB Live! and we finally got a chance to meet and interact with our peers and veterans from the iGaming industry. Even though virtual communication is the way to go during a pandemic, there is no substitute for face-to-face communication. We're thrilled to meet old acquaintances and discuss plans for our collective future".
Tombola shocks affiliate world: Dutch affiliates forced to pay 1125 for compliance check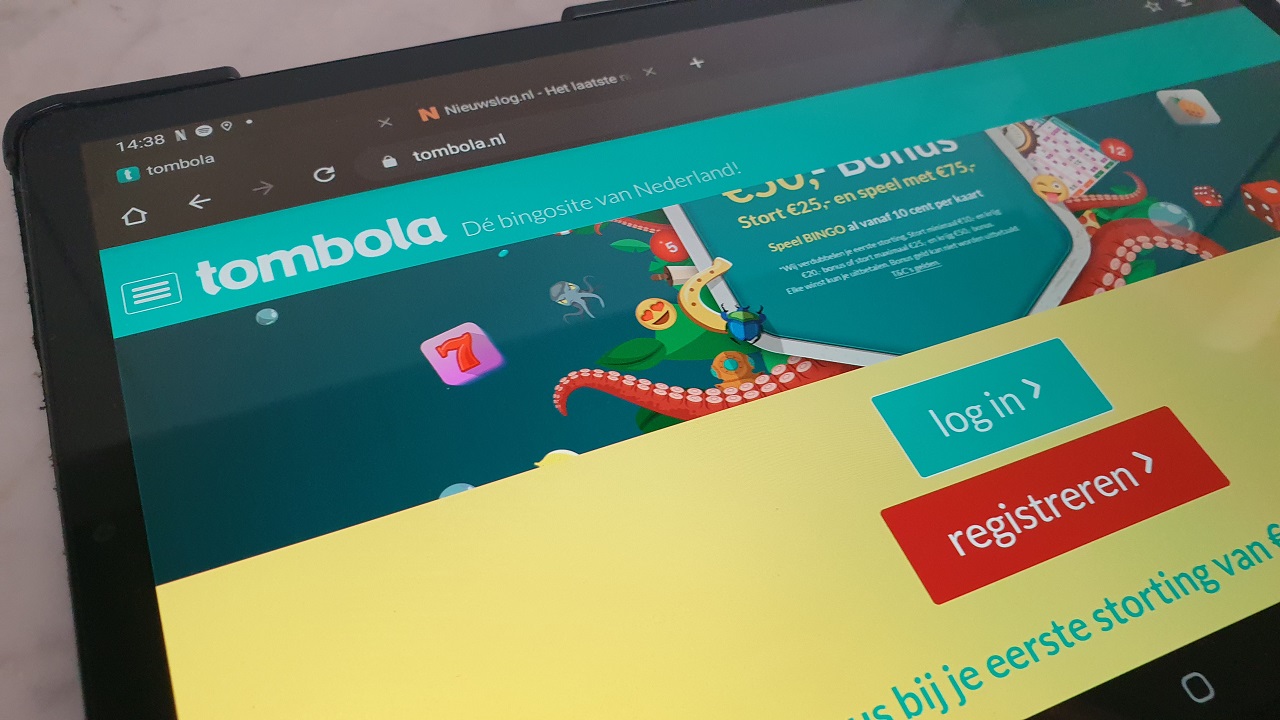 Tombola, one of the largest online bingo sites globally, has decided to require affiliates who want to promote the Tombola bingo site in the Netherlands to take a compliance check with a legal consultancy firm. In the first year, this compliance check costs 1125 euros per website. Tombola is the first company in the industry to operate in this way.
Affiliates cannot choose by whom they want to conduct the compliance check. Tombola only accepts the compliance check of the legal consultancy firm XY Legal Solutions BV.
XY Legal has set up the KVA seal of approval as a brand for their compliance check. The KVA seal should not be confused with the KSA, the Dutch Gaming Authority. The KVA has nothing to do with the KSA, and is not accredited by the KSA.
XY Legal charges 1125 euros per website for their commercial KVA quality mark. After the first year, affiliates must pay another 725 euros per year per website to remain compliant.
Jan Westerhoff, Dutch igaming specialist at Nieuwslog.nl explains that this means an extra cost of tens of thousands of euros for affiliate companies with a large number of websites.
Marc Smit, country manager Netherlands at Tombola, indicates that this set-up was chosen because Tombola has no Dutch affiliate compliance employees.
"We do indeed set the KVA seal of approval as a condition for starting an affiliate program at Tombola. We believe that an affiliate partner should be tested," says Marc Smit.
XY Legal indicates that their compliance check is not quantitative and that not the entire website will be checked. The general terms and conditions clearly state, "This means that not the entire website gets a full check.".
Mr Steven Vrolijk of XY Legal indicates, "As mentioned, we always emphasize in communication that providers do well to also maintain their own compliance checks.".
Therefore, it is unclear why Tombola seems to sail blindly on the expensive seal of approval of XY Legal and thus drives affiliates to high costs.
Jan Westerhoff says: "Tombola is the only provider with a Dutch KSA license that imposes this requirement. All other operators on the Dutch market, such as Bet365 and Betcity, do their own compliance check, and those companies do not charge affiliates for this.".
"As far as is I known, Tombola.nl is unique in the igaming industry with their way of forcing affiliates to buy a seal from a commercial consultancy firm.".
It seems that Tombola is trying to cut back on their compliance costs by making the affiliate pay for these costs. Marc Smit confirms: "Tombola will not pay for this (the compliance check, ed.).".
Tombola's decision created shockwaves in the igaming world. According to Jan Westerhoff this will create an unworkable situation in the affiliate market if other operators follow. "Imagine all the extra costs involved if every operator would require a compliance check from a different consultancy firm. This would mean gigantic bills for affiliate companies, and the only winners would be the money-grabbing consultants who want to make a quick buck.".
The KVA seal of approval is not entirely uncontroversial. Several affiliates who have the seal are mentioned as customers on the website of XY Legal Solutions. Entanglement of interests seems to be lurking. The legal consultancy firm does indicate that every affiliate website must meet the same requirements. The question is how they guarantee this.
Lottery.com Announces Hiring of Greg Potts as Global VP of Affiliate Success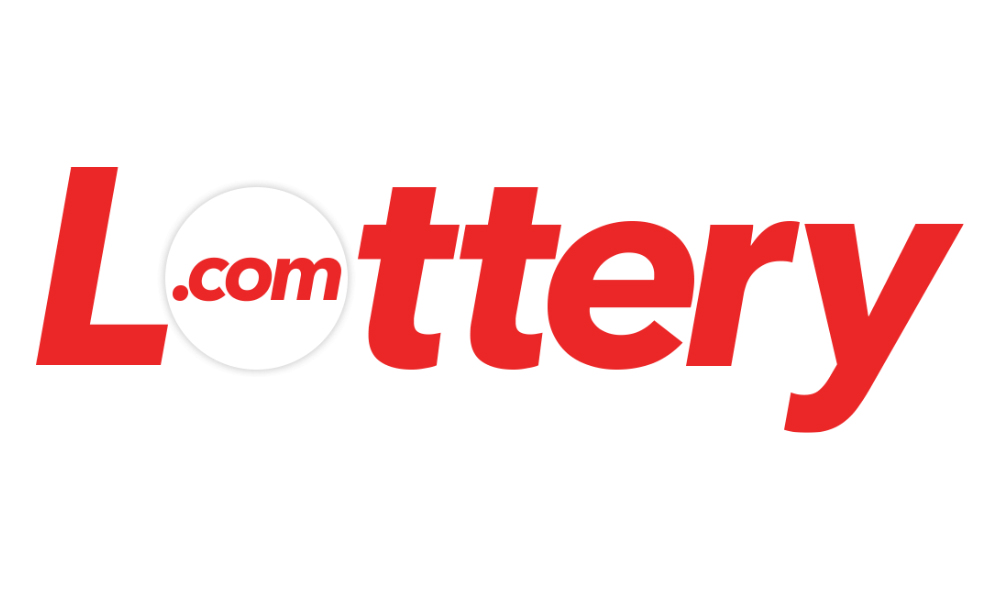 Lottery.com Inc., a leading technology company that is transforming how, where and when the lottery is played,  announced that Greg Potts has joined the Company as Global Vice President of Affiliate Success.
Mr. Potts has over 25 years of strategic marketing experience, including the implementation of growth strategies for consumer brands and their channel affiliates through targeted, local marketing efforts using co-op funding mechanisms. At Lottery.com, he will be leading the execution of the Company's B2B growth strategy and will oversee the recently launched Global Affiliate Marketing Program. His responsibilities will include developing multiple recurring revenue streams for the Company by adding new master affiliates and sub-affiliates, and providing them with tools designed to accelerate the sales of Lottery.com products.
Mr. Potts most recently served as a Senior Sales Executive for Vericast, where he oversaw the channel affiliate program and specialized in co-op marketing, customer activation, and integrated media campaigns. Prior to his work at Vericast, he focused on helping brands deploy the technology needed to fully support their B2B2C marketing programs.
In addition to executing its B2B strategic growth initiatives, the Company anticipates launching its previously announced targeted customer marketing campaigns before the end of 2021. These multi-media campaigns include paid social media advertising, search engine optimization, and interactive display advertising. In preparation for the launch of these campaigns, the Company has been focused on maintaining its favorable customer acquisitions costs, which have averaged approximately $4 per user since the first quarter of 2020, and improving gross profit per transaction, which increased to $1.69 in the third quarter of 2021 from $0.93 in the prior year period.
"On behalf of the entire team, we'd like to welcome Greg. We expect that his experience and track record of successfully implementing affiliate market programs will be significant assets as we execute our strategic plan to expand and grow our B2B2C segment. Combined with our targeted marketing campaigns in our B2C segment, we anticipate reaching a wider audience and accelerating growth in both segments in 2022 and beyond," said Tony DiMatteo, CEO and Co-Founder of Lottery.com.
"I am thrilled to join Lottery.com, which has already developed an impressive B2B business, including several blue-chip affiliates and easily-integrated API software. With the recent launch of the Global Affiliate Marketing Program, Lottery has the opportunity to greatly expand its B2B2C user base, and I look forward to helping the Company realize this growth," Mr. Potts added.
How Scalable Blockchains Can Change the iGaming Affiliate Industry for the Better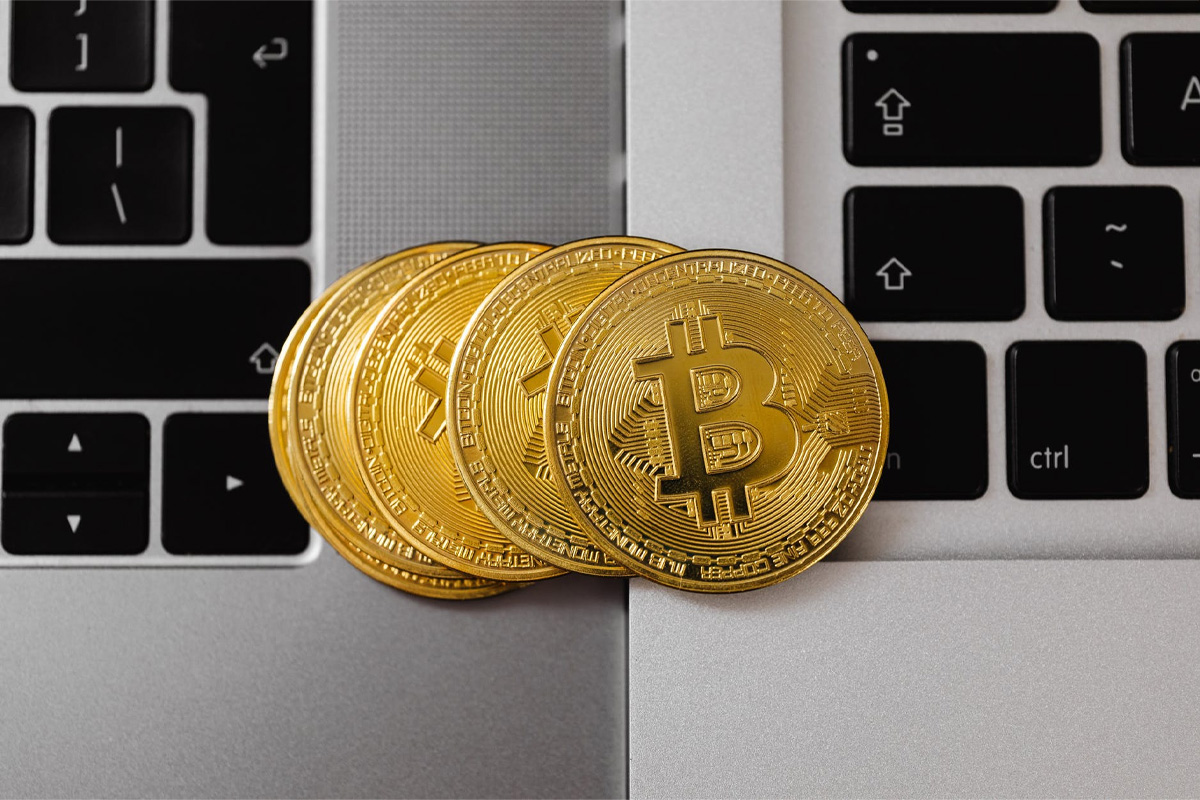 Recently, iGaming pioneer Calvin Ayre called on the online gambling industry to go all-in on BSV blockchain. This blockchain is the original blockchain protocol restored and is associated with Ayre and the man who he believes to be Satoshi Nakamoto, Dr. Craig Steven Wright.
Ayre and others have outlined how BSV, or blockchains in general, can have positive impacts on the iGaming business. In this piece, we'll zoom in on how it could impact the iGaming affiliate sector.
Immutable Audit Trails
As the hype around blockchains dies down, and speculation on token prices reaches what may well be the peak, many are beginning to figure out what this technology is and how it can be applied to industries to make them better, more efficient, and more honest.
"Blockchains are essentially distributed databases," said Leo Twin from GamblersPro.com. "They have the potential to end disputes between affiliate program operators and affiliates themselves over shaving players, failing to report accurately, etc. Everything would be time-stamped and visible on public blockchains, giving affiliates the ability to track and verify player activity for themselves."
Immutable audit trails have wider implications than this. They could help operators flag compliance violations in real-time and make evidence easy to find and present when they're wrongly accused of violations by regulators. This could lead to a lot of savings in terms of both time and money for both parties.
Real-Time Payouts
Wouldn't it be amazing if affiliates could receive commissions on a per-bet basis rather than days or weeks after the end of the month? That's possible on blockchains with micro-fees.
On blockchains like BSV, the average fee is $0.0001 per transaction, and the fees can get a lot lower as miners lower their fee per byte in the face of demand. This makes it possible to distribute the profits of each wager to multiple wallets in real-time, with the affiliate getting their 20% on the spot rather than waiting for the cashier to clear it at the end of the month.
Of course, there are still issues to solve here. How would negative carryover work, and would it even be economically feasible for casinos to pay bets on a per bet basis? "I don't see why not," Leo Twin told us. "When you think about it, deciding that the cutoff points are at the end of a month is arbitrary. Why not every week or quarter? It's up to the program to decide and solve the associated problems."
While real-time payments might not work for everyone, it's easy to imagine how automated payouts combined with faster payouts for affiliates would lead some programs to gain a competitive edge over others.
"When micropayments become possible, it opens up a world of new avenues we can go down," Twin told us. "The only limit is your imagination."
Summary
These are only two of the ways in which scalable blockchains can revolutionize the affiliate industry. There are plenty of others. If even these two changes were implemented, it would change things for the better for all stakeholders; affiliates, program managers, and regulators would all save time, money, and energy. For that reason, it's worth it for forward-thinking affiliate programs to assess their options and plan for the future in the blockchain revolution.