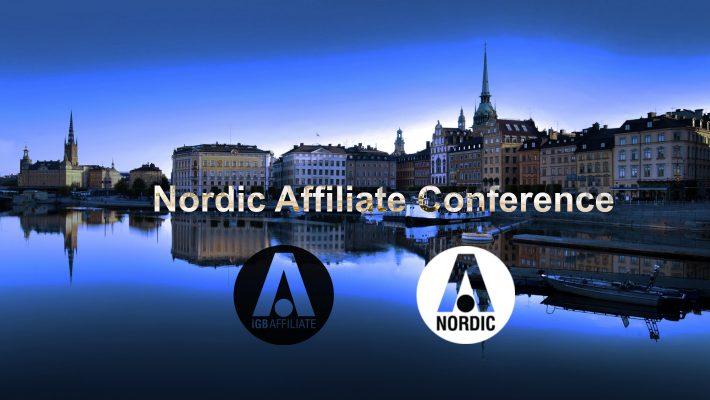 A new event on the horizon: iGB Affiliate's Nordic Affiliate Conference
iGB Affiliate, the most respected information providers for the iGaming affiliates is about to launch a new regional event focused on the Nordic iGaming market, called the Nordic Affiliate Conference(NAC), which is gonna be held in Stockholm on the 7th pf April, 2017.
The new event, which is also the first of it's kind in the region, is expected to bring together all the key affiliates, media agencies, advertising networks and operators working within this great region of the online gambling/iGaming world!
"Launching an event in the Nordic region made a lot of sense. It's a region that has undergone a huge amount of
growth over the last few years, but more importantly the market has requested the event.
We want to bring the iGaming Nordic community together and give them both an incredible event experience, but also a platform to discuss local issues, do business and drive the region forward." -said Shona ODonnell, Head of Operations for iGB Affiliate.
The decision for launching the new event comes after a survey conducted by iGB Affiliate which showed that more than 1 in 4 wanted a new affiliate event dedicated to the Nordic region.
The Nordic region is home to some of the major online gambling operators and it's suppliers. It's well known that important regulatory changes have been taking place in this region, ones intended to further boost its iGaming industry. This explains the high demand for more dedicated iGaming shows in this region, not to mention the affiliates ever growing contribution to the industry's further development which also explains the need for more dedicated affiliate shows.
"The Nordic region is an incredibly important market in iGaming, and a dedicated affiliate event in the region is long overdue. We really look forward to supporting the event and meeting with our affiliate and acquisition partners there." – Ben Clemes, Managing Director of iGamingCloud at Gaming Innovation Group
The Nordic Affiliate Conference will be other than most conferences organized by iGB Affiliate, it's main focus will be on specialized workshops on the Nordic region and networking opportunities, instead of large exhibitions!
The Gambling Affiliate Voice team is delighted to hear about the Nordic Affiliate Conference and we salute iGB Affiliate's initiative and wish them all the best for the new event!!!
Related
folder_openAssigned tags
content_copyCategorized under
About author