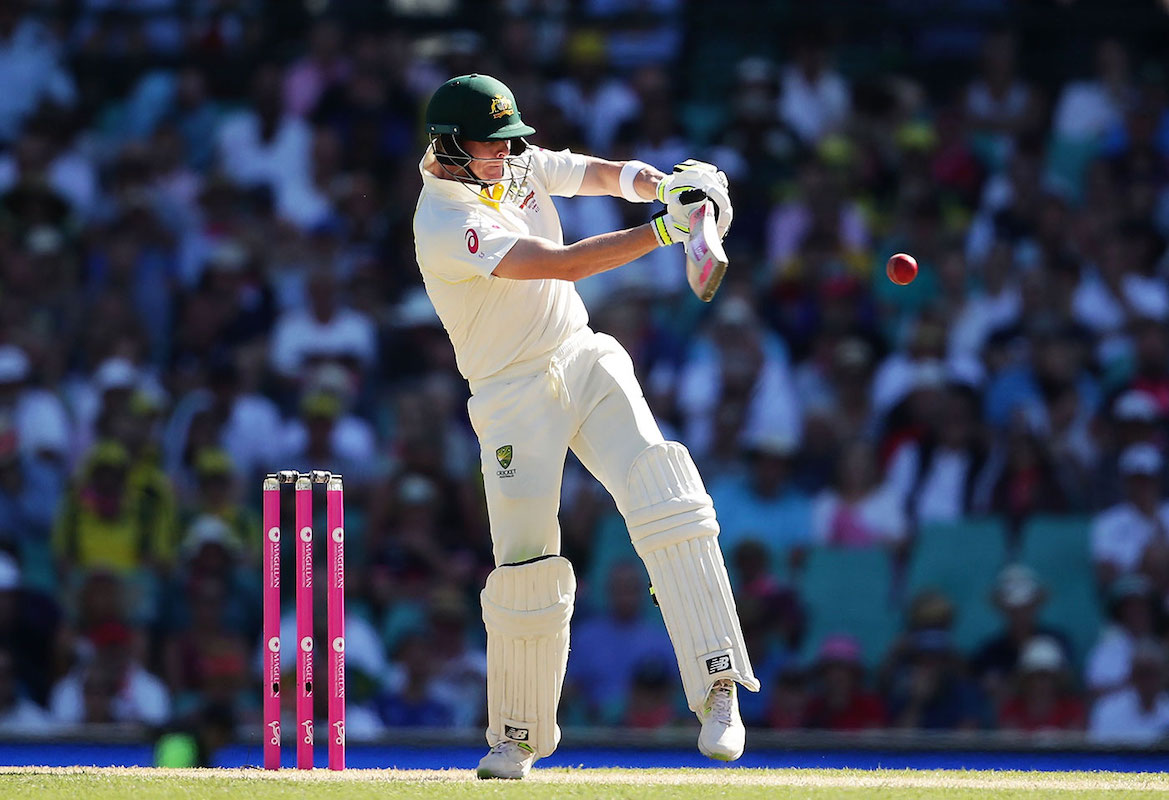 Tom Wardman, Business Development Executive at Independent Content Services, offers affiliates advice about how to use content to drive engagement during the Cricket World Cup
The Cricket World Cup got underway last week and is expected to attract a global audience in the billions between now and its conclusion in the middle of July.
For online sportsbook operators, it is a huge opportunity to engage new punters while re-engaging existing customers with generous promotions and a great range of odds and markets.
Indeed, it has been reported that 34% of tickets purchased for the tournament have been done so by people who have never attended a cricket match before.
This presents tremendous upsides for affiliates who can use their skills as content creators to engage new cricket fans and push them towards the sportsbooks they are partnered with.
But to succeed, affiliates must put in place a clear plan of action and a detailed strategy to be sure they are targeting the right audience with the right content.
Let's consider the audience that affiliates should be targeting during the Cricket World Cup.
The tournament has a global audience but is particularly big in India, where the sport is a national obsession. But with online sports betting largely illegal, affiliates must focus elsewhere.
This means tailoring content to meet the needs and expectations of fans and bettors in markets such as the UK, Australia, New Zealand and South Africa where online betting is more widely available.
The good news for affiliates is that English is the standard language in these countries, so translation is not so much of a concern for content created around the tournament.
But what sort of content should affiliates be creating, and how can they use content to ensure that punters signed-up during the World Cup continue to engage with their sites afterwards?
It is important for affiliates to understand that they are not just competing with other affiliates, but also the major sports media brands, some of whom also offer sports betting.
Content must therefore go beyond general news stories and include things like match previews and reviews, player analysis, interviews, stats and data.
More feature-based pieces are also popular, including top tens (scores, best LBWs, comebacks, etc) as well as input from pundits and former players.
While most of this content will take the written form, affiliates should also create and publish audio and video content as this can unlock even higher levels of engagement. These are particularly good to share on social media.
Take audio, for example. Affiliates can partner with content providers to offer live, ball-by-ball match commentaries that their readers can listen to.
This allows readers and potential punters to stay engaged with the tournament if they are unable to attend in person or watch it on TV.
Broadcasts can also be tailored to individual affiliates to include calls to action that encourage listeners to sign up with particular sports betting brands.
For example, "England are now 2/1 to beat Pakistan. Sign up now at Sportsbook Operator A and receive a free bet."
In addition to radio, affiliates can provide audio blast score updates, analysis bulletins and even podcasts. All of this can be done very cost-effectively.
It is really about helping the audience remain engaged with the Cricket World Cup via the affiliate site wherever they are, whatever they are doing.
They may not bet all of the time, but with regular calls to action built into audio content, when they are ready to sign-up to a sportsbook and bet, they are more likely to do so via the affiliate.
Affiliates wanting to offer something truly exciting should also plan for video content as this allows them to leverage the phenomenon of second screening and also the power of social media.
Content providers such as ICS offer cost-effective video in the form of match previews and reviews, video blasts and score updates, plus Gillette Soccer Saturday style shows.
Again, this content can be tailored to individual affiliates and include bespoke calls to action that drive viewers back to their sites and to the sportsbook brands they work with.
The other great thing about video content is that it is sharable across social media, and delivers high levels of engagement. This in turn drives brand awareness among new audiences.
Of course, the real challenge for affiliates is ensuring any new players remain engaged after the Cricket World Cup – this is often easier said than done.
But content is a powerful retention tool. Once the tournament is over, affiliates should put together a content plan for the Indian Premier League and the Big Bash League as well as the Ashes.
The key thing to remember here is that 50-over cricket is different to 20-over or Test cricket, and you can't always assume there is a mutual interest.
But so long as the quality and variety of the content is on point, and ensures that players remain connected to the affiliate's brand, there are plenty of opportunities for retention.
The Cricket World Cup is one of the largest sports tournaments in the world, and smart affiliates that prioritise content will be hitting for six now and throughout the year.
Bojoko crowned Affiliate of the Year at EGR Nordic Awards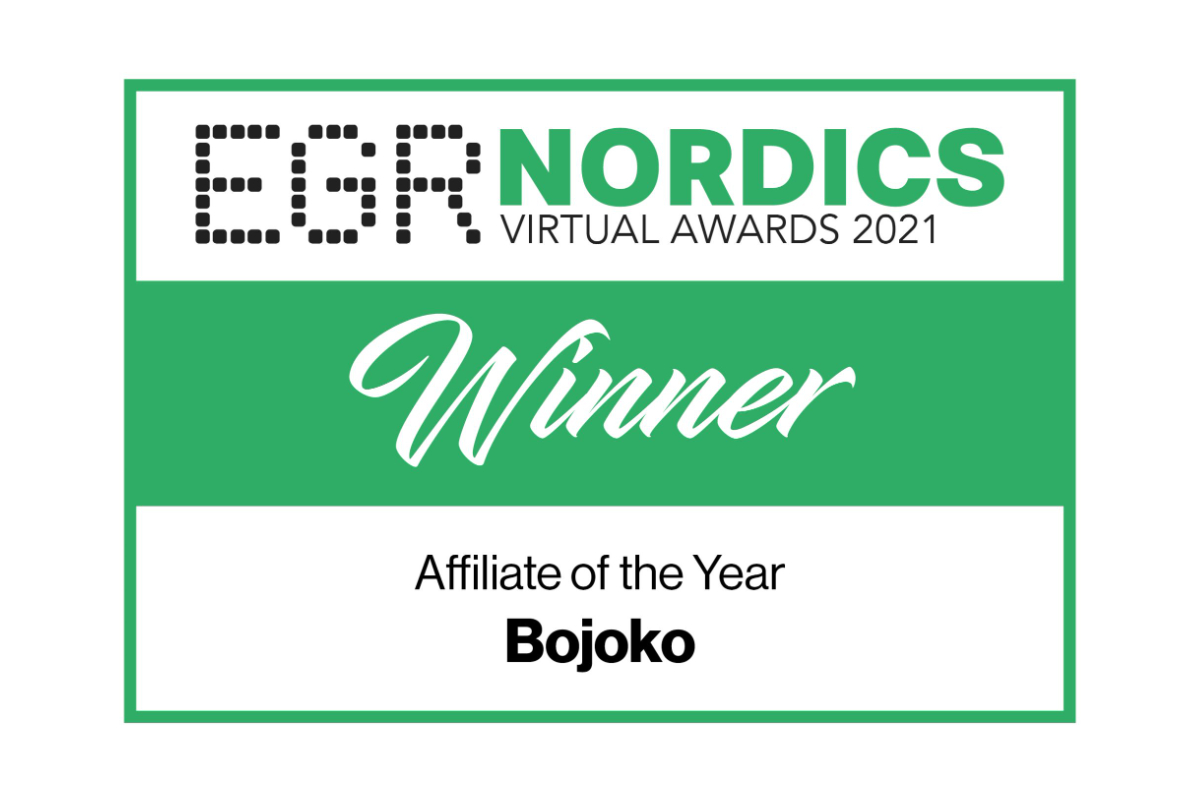 Popular online casino listing site fends off stiff competition to take home the trophy at prestigious awards ceremony
 The Bojoko team is celebrating once again after being named Affiliate of the Year at the prestigious EGR Nordic Awards 2021.
This is the second EGR award that Bojoko has taken home after being crowned Casino Affiliate of the Year at the hotly contested EGR Operator Awards 2020.
Bojoko fought off stiff competition from some of the biggest names in the affiliate industry including AskGamblers, Better Collective, Blexr, Catena Media and the Gambling.com Group.
EGR judges said it had been "another excellent year" for Bojoko and that its SEO performance and overall conversion "really shines".
The EGR judges added: "A more unique idea than most affiliates with great growth and sustainability. A very clever and new type of affiliate that is showing great success. Well done!"
Bojoko allows online casino operators and game developers in the Nordics to create their own dedicated listing page and tell their story through their own words, images and videos.
Bojoko members, of which there are now 30,000+, then rate and review each casino and game and share their honest opinion about the experience they receive.
During the judging period Bojoko built out its team dedicated to the Nordics which led to a 10x increase in unique site visitors and a 25x increase in registered Finnish players.
Joonas Karhu, Chief Business Officer at Bojoko.com, said: "We will need to find more space for our trophies after scooping our second EGR award in as many months but seriously, the entire team is thrilled how have been recognised for our work in the Nordics.
"The Nordics remain a key focus for us and we see plenty of opportunity to drive growth from the region by providing players with our award-winning online casino listing product and service.
"Our mission from day one has been to help players quickly and easily select online casinos through transparency and community feedback and it is a concept that has proved to be hugely popular.
"I would like to thank the EGR judges for recognising our efforts and successes in the Nordics by crowning Bojoko Affiliate of the Year 2021."
GGPoker strengthens its commitment to compliance by partnering with Rightlander.com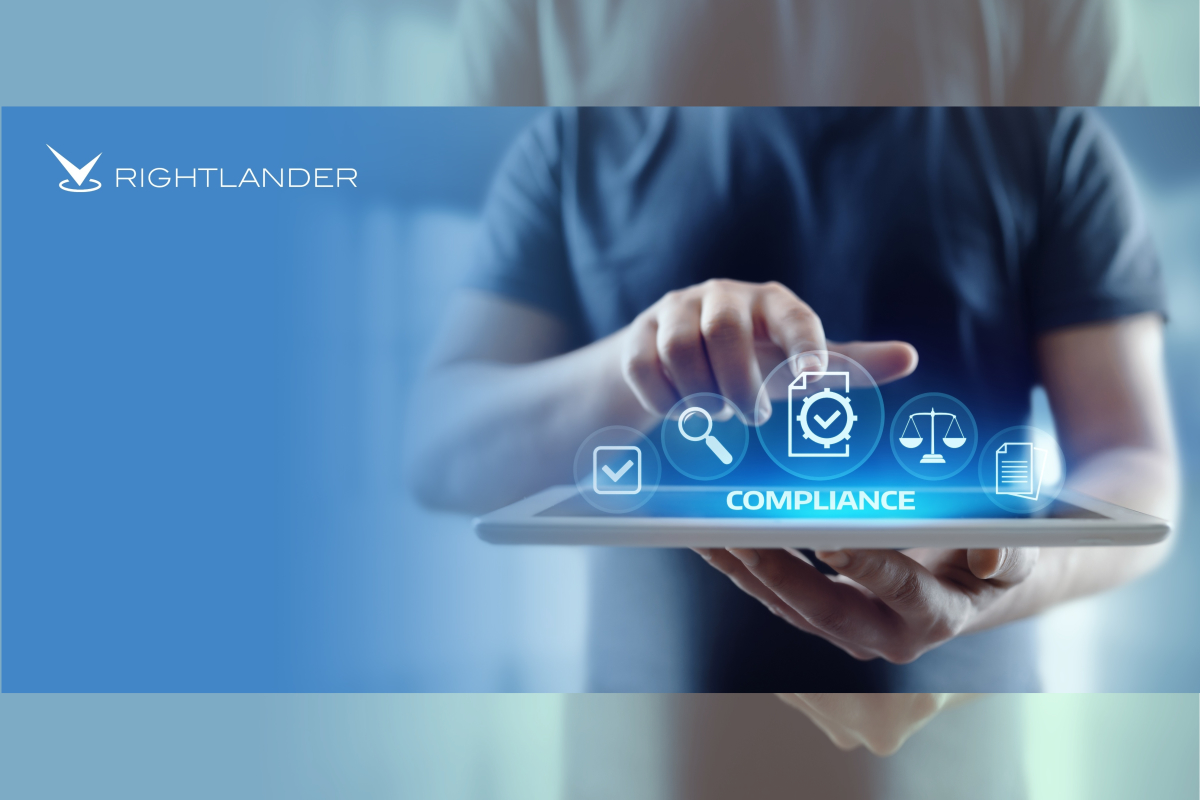 Supplier to help tier-one operator improve affiliate compliance via its innovative compliance solution
GGPoker, one of the world's leading online poker rooms has partnered with compliance specialist, Rightlander.com to help boost their responsible gambling measures.
Rightlander.com provides operators with a comprehensive solution to mitigate compliance risks. Using Rightlander.com allows GGPoker to ensure that affiliates sending traffic to their websites are acting responsibly. Furthermore, it allows them to protect their brand in a constantly changing environment.
Rightlander.com's proprietary technology scans over 15 million web pages and more than 150 million links every month, analysing content and providing customised reports to protect operators from harmful brand violations or regulatory risks. It analyses links, text and images reporting potentially non-compliant content that could pose a risk to GGPoker's brand.
The Compliance Monitor helps detect non-compliant content across territories and flags potential violations such as missing terms and conditions, outdated offers, incorrect marketing assets while the PPC Monitor identifies ads that could be harmful to the brand.
Commenting on the partnership, Nicole Mitton, Head of Customer Success at Rightlander.com, said: "Compliance is a vital yet time and resource-intensive aspect of the business.  As GGPoker continues to grow its network of affiliate and marketing partners, maintaining efficient and effective compliance monitoring practices will become ever more critical. We are delighted to be working with GGPoker to assist in improving affiliate compliance in this regard."
Raghav Ghei, Compliance Manager at GGPoker, said: "As a gambling operator, affiliate monitoring is very crucial. The Rightlander platform has made our lives much easier by providing efficient tools and systems enabling us to effectively conduct affiliate monitoring on an ongoing basis."
PartnerMatrix releases Top Affiliate Networks Report 2021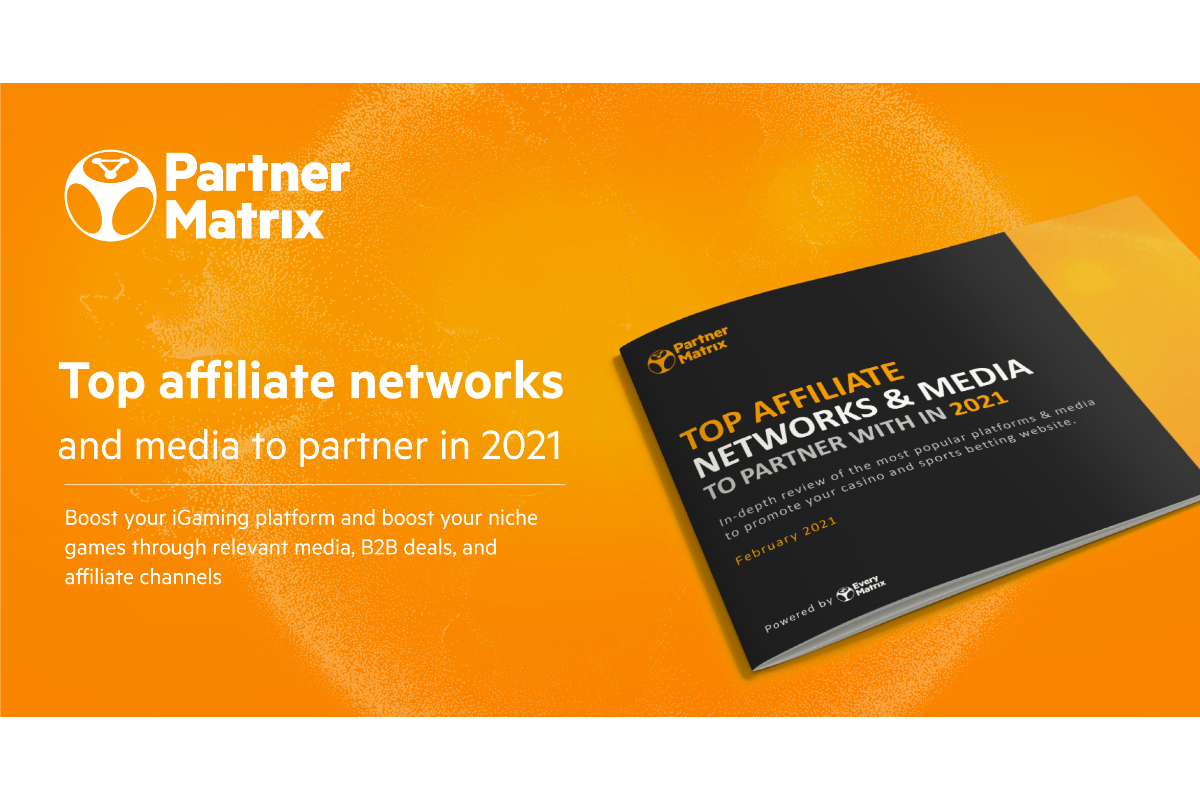 Affiliate software provider PartnerMatrix publishes the Top Affiliates Networks Report 2021, an in-depth analysis of the most popular and trustworthy affiliate networks and media within the iGaming space. The report gives casino and sportsbook operators a full view on affiliate media, allowing them to find and initiate partnerships with relevant affiliates.
The Top Affiliates Network Report helps operators answer essential questions such as:
Which are the most popular iGaming affiliate platforms?
How to find the perfect match for your brand's needs?
How can operators assess the potential of affiliate networks?
What types of traffic and activity can you expect?
The fast development of the iGaming industry has positively impacted affiliate media and networks over the years, helping both established and niche affiliates grow at a stable rate and build substantial gaming communities around their platforms.
With a high return of investment in iGaming, the data gathered from PartnerMatrix's vast network of over 60,000 gambling affiliates shows that the average CPA varies around $50-$100 per acquisition. As a proven marketing channel in many industries, the search interest for affiliate marketing is up over 200% since 2015, which shows that the industry is expanding at a healthy pace.
Levon Nikoghosyan, PartnerMatrix CEO, says: "When operators are looking for business opportunities, they have to focus on networks and media to promote their platforms. The new tech we have at our disposal allows operators to find media and affiliates based on their regions of interest, business model, expectations, and this report aims to show a glimpse of the market and help them find relevant partners who are already vetted by our team."
Download a free copy of the report: https://everymatrix.com/top-affiliate-networks/.