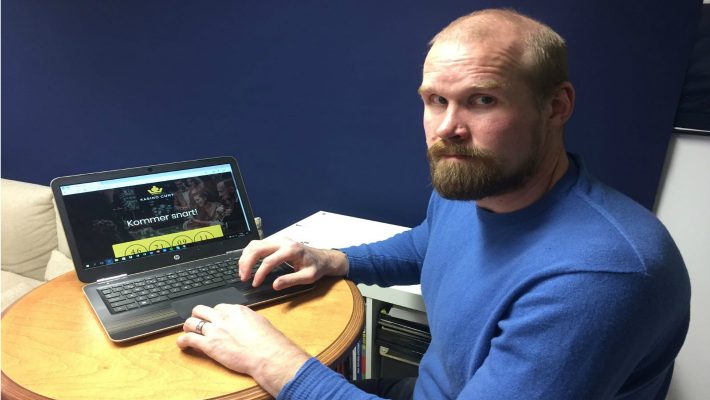 Former NHL enforcer launches a casino affiliate website
Sami Helenius is excited about his new project
Former NHL player Sami Helenius has announced the launch of his new business, a casino affiliate website called Kasino Curt, which targets Swedish casino enthusiasts. Helenius runs his business from Finland.
Of his new project, Helenius said, "When it comes to online gambling, Sweden is a very interesting country. A Swedish market survey by the Mediavision consultancy found that 61 percent of all new online gambling accounts set up over the past year were with internationally licensed operators. From an affiliate's point of view, this means that referring Swedish players to online casinos should not be difficult, as long as the affiliate website has traffic. I believe that in a couple of years internationally licensed online operators will be allowed to apply for Swedish licenses. I am very excited about Kasino Curt."
Helenius cannot promote his website in his native country, as in Finland only three organizations, which merged in the beginning of this year, are allowed to run gambling operations under the Lotteries Act. On the other hand, Sweden is reportedly pressing forward with plans to overhaul its online gambling market by ending Svenska Spel's online monopoly and allowing international operators to apply for local licenses. If that happens, operators who continue serving Swedish players without a local license will face hefty penalties.
Sami Helenius (born January 22, 1974) is a retired Finnish ice hockey player. Known for his role as an enforcer, Helenius played for Calgary Flames, Tampa Bay Lightning, Colorado Avalanche, Dallas Stars and Chicago Blackhawks during his time in NHL. Helenius became known as the "Fighting Finn," as he was the first Finn in NHL known as an enforcer. Kasino Curt is his first online business. Kasino Curt is named after Swedish ice hockey coach Curt Lindström, who coached the Finnish men's national ice hockey team between 1993 and 1997, winning Finland's first Ice Hockey World Championships gold medal in 1995.
Related
folder_openAssigned tags
content_copyCategorized under
About author