Have you ever wanted to become a Google Cloud reseller? Now is the time to do it!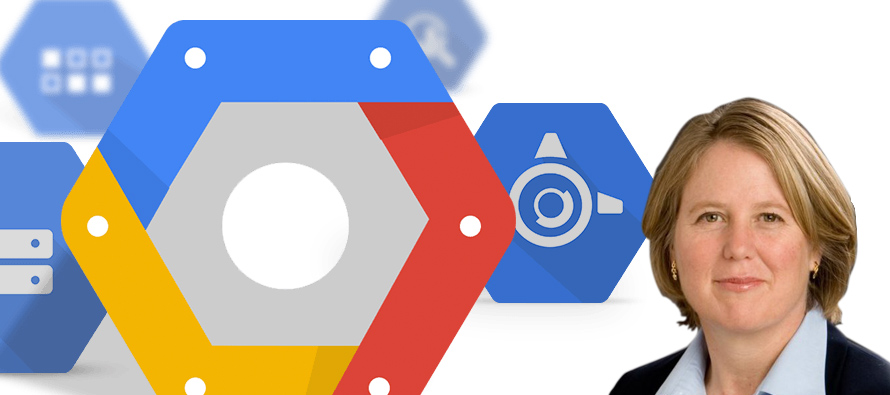 Google Cloud's new boss, Diane Greene, who has received an investment of $380 Million from Google this year, has decided to reopen the Pandora box to see if there is a chance to rival with Amazon. Her recent decision is to restart diplomatic relations with resellers' to go after Amazon in the cloud wars.
Her first meeting in the agenda was with SADA Systems, a national-scale reseller of Google Apps and the Google Cloud Platform. Representatives of the company stated that Greene sat in on a recent customer meeting, they also noted that this was first time an exec of Greene's stature sat in on such a meeting in nine years.
Recent rumors claim that Google is investing a lot in sales and marketing support for its cloud, ensuring that customers know exactly what Google Cloud Platform is offering.
However, building strong relationships with resellers becomes a critical move from Google's part and they must implement it and lower their corporate ego, to win over big businesses. This has long been a weakness of the search giant's Google Cloud Platform in the ongoing cloud wars with Amazon and Microsoft.
The odds are in favor of the search giant, since most IT departments in the States, don't usually deal directly with vendors like Google — instead, they rely on outside reseller partners, like SADA, who package the services up and actually put in the legwork of doing the installation.
In terms of guidance seeking, it is very important that these companies that are looking to contract the Google Cloud services, have a reseller to guide them. Especially when dealing with cloud platforms like Google's, which can be very tricky in terms that is totally a different way of thinking about IT infrastructure.
This all started in 2011, when Google has been trying to push its cloud services on to partners, however Google's partners have been asking for better support and improved lines of communication for just as long. This is supposed to change now.
Ms. Greene has an extensive background in the enterprise, as a founder of VMware, she understands these partner needs. The fact that she's showing up to customer meetings sends a positive message to partners and this might go on Google's way.
Google has been taking a number of steps to resuscitate its relationships with resellers. In late 2015, Google announced an aggressive deal to encourage resellers to get their customers off of Microsoft Office 365 and on to the Google Apps cloud productivity suite.

Affiliate Interviews: Steven Hubbard, of SweGaming and BettingLounge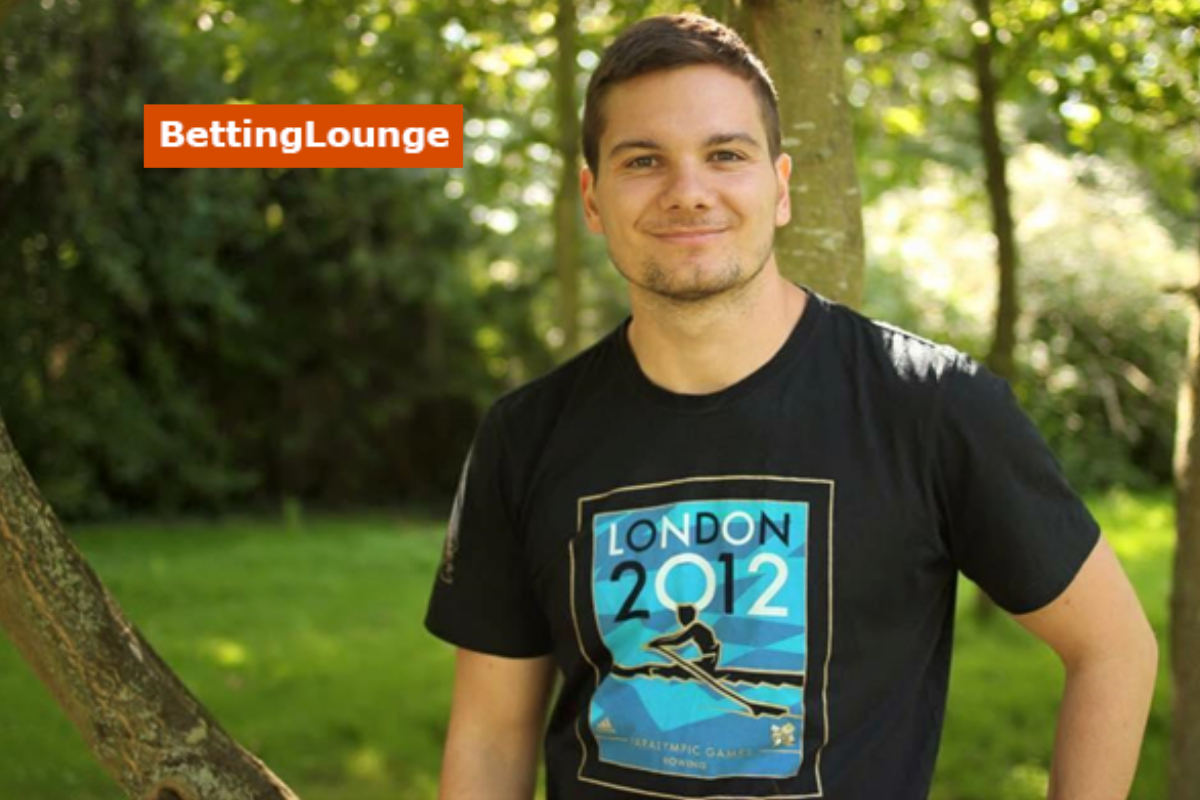 This is our second interview with Swegaming. We are checking how they are doing right now.
GAV: Hi Steven, first off we've been talking with you before, around 2 years ago to be exact, and first wanted an update on what Swegaming and BettingLounge have been up to since then.
The last two years have been hectic for Swegaming as a company, and since I joined this year we've been ramping up our efforts towards the UK market with our site BettingLounge.

We've launched a completely new look and feel to the site while adding new sections including our popular betting tips. We have also added new functionality and content to help our visitors make the right decision when choosing which betting sites to use.
GAV: Could you tell us some quick facts about you?
Name: Steven Hubbard
Age: 24
Hometown: Wymondham
Living in: Gothenburg
Favourite Food: Pizza
Must read book: Running: The Autobiography
Best dart player: Phil Taylor
GAV: Tell us more about yourself, we want to know exactly who Steven is, the product owner of Bettinglounge. How was it to move to a new country? How is it to work at a big affiliate company as Swegaming?
Well, I grew up in a small town in Norfolk, England. I spent most of my working life as a Lifeguard and Swimming teacher but decided to go travelling for a change.
There I met my Swedish girlfriend and moved to Gothenburg, where I met Andreas and David (founders of SweGaming AB). Moving to Sweden was a lot harder than the travelling I had done, but I had great support from my girlfriend and her family.
Working at SweGaming has been a wonderful opportunity to learn and develop new skills. They have a lot of valuable experience in the Swedish market and exciting ideas for the UK.
GAV: What would you say is the biggest competitive advantages for Bettinglounge? What makes Bettinglounge stand out from the crowd?
We are looking to change the affiliate industry by offering an honest, transparent and personal product. All while promoting safe and responsible gambling.
We have some really exciting long-term projects that I think will add a lot of value to BettingLounge, while continuing with our personal touch instead of hiding behind a brand name.
GAV: What is the biggest challenge for you as a product owner?
The need for constant innovation is the biggest challenge facing us. There are a massive number of affiliates in the UK, and we have to offer something special to stand out.
GAV: We have done some reading at your site and found out some really interesting betting tips, how can you know so much!?
Well, I am in no way a betting tipster or expert. But, I have been following sports, mainly football and darts for most of my life. Of course, you learn a lot from that over the years.
But, the most valuable information is gained by a bit of research. All of our tips are well researched with key stats and facts for the match. It is not a foolproof way of betting, but it will help in your decision making.
See our betting tips as a guide, or if you agree, of course, you are welcome to back them. But, remember to do so in a fun and responsible way.
GAV: Steven, who is your favourite model? Is it Zlatan or David Beckham?
Ah, that's a tough one. Of course, David Beckham is my favourite model. I mean his boxers are not great, but what a man he is!
GAV: What betting tip has been your best in ROI?
The best betting tip so far has been a 12/1 win treble with Betway. Three away wins, Lincoln City, Leicester and Doncaster.
Although, Doncaster finished 3-2 and we had a nervy 7+ minutes of extra time that was not appreciated.
GAV: What is the best with TheGamblingAffiliateVoice?
The best thing is definitely to find new gaming conferences and read comprehensive articles . You are doing a great job writing about the conference Sigma on Malta. More affiliates and operators should definitely go to Sigma which is the best conference in my opinion.
SiGMA 2018 launches in 1 week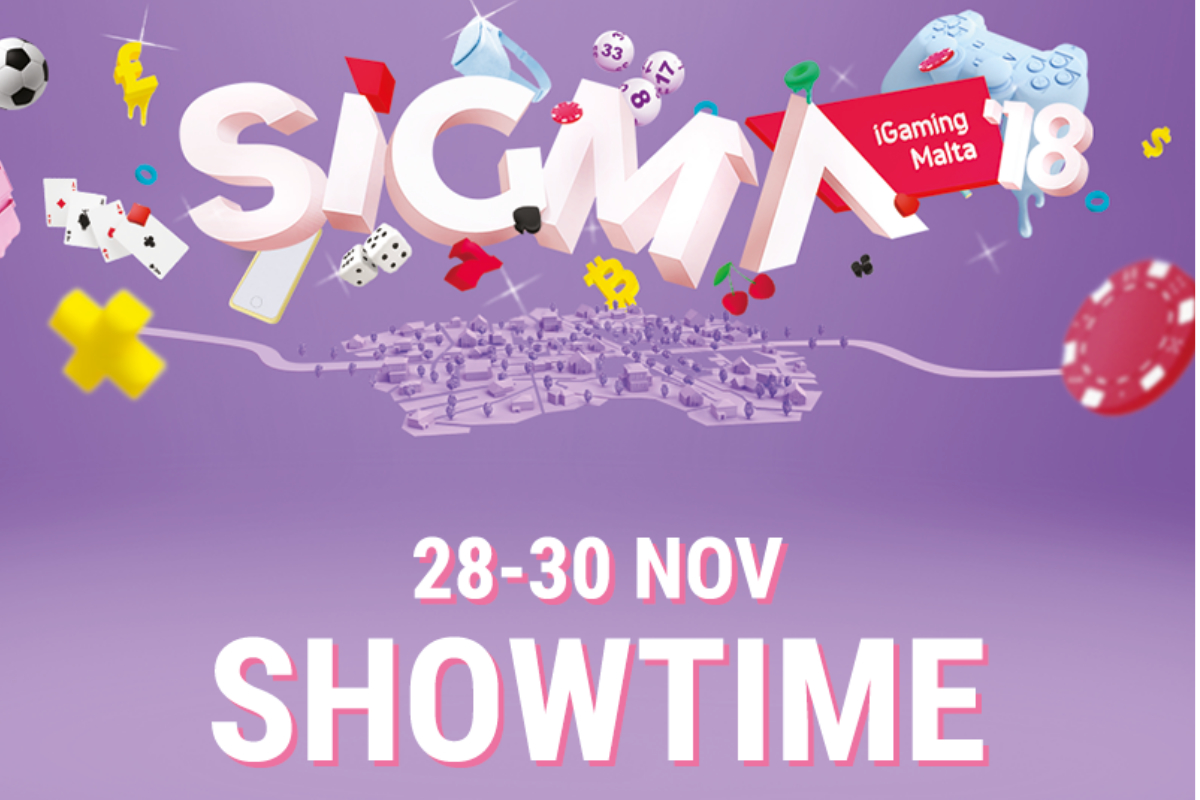 As a well-established staple on the iGaming calendar, it is unsurprising that the interest from the iGaming industry has been intense. In 1 week time the super-show plans to welcome 12,500 guests, including 400 sponsors and exhibitors and 200 speakers through its doors. To keep pace with demand, the sold-out MFCC floor space has been expanded and an extra day added to the Summit dates – SiGMA will run from the 28th until the 30th of November and will be held at the MFCC, Ta' Qali.
SiGMA will also be bolstered by a glamorous evening on the 27th – the iGaming Awards will seat a 1000 guests and pay tribute to companies who are shaking up the industry in Malta. Elevating the charitable event is Her Excellency, Marie-Louise Coleiro-Preca, President of Malta and tenor Joseph Calleja, one of the most recognisable faces in the opera world.
Following the black-tie event is a Poker Tournament. Held at the Portomaso Casino, the friendly-competitive event will offer an evening of relaxed networking to delegates looking to unwind before the start of the Summit.
SiGMA Pitch will make a triumphant return, providing a space for innovative young start-ups to gain valuable exposure. Finalists will gain a unique opportunity to win a space on the expo floor, score valuable invites to networking events and reel in potential funding and mentoring from industry veterans.
Since its inception, the flagship show has evolved from a local event capitalising on an untapped niche of opportunity, to a global influencer on the iGaming world stage. If last year's numbers are any prediction, 2018 is set to smash all previously held records, giving the company's ambitions plenty of space to play out.
In keeping with the global theme, SiGMA 2018 will host 6 conferences and workshops, several of which will tackle the evolution of the industry from a broader perspective, with highlights including a focus on pan-African regulation and sports gambling in the USA.
Starting on the 28th of November, the Regulatory Conference will cover important aspects of Malta's iGaming Act, as well as iGaming Law in a broader sense – including its influence on sister topics, such as AI. The Conference will feature prestigious speakers, such as Heathcliff Farrugia, CEO at the MGA, AI guru, Angelo Dalli, and an introduction from the Honourable Joseph Muscat, Prime Minister of Malta.
The first day of the show will also host a conference for Blockchain, with Mark Suwan, CEO of Blockchip taking the chair. Taking the panels to the next level is a line-up of elite guest speakers. Individuals such as Brock Pierce, an Advisor on Open Data Exchange and Joseph F. Borg, a Partner at WH Partners, will tackle complex issues, such as transparency and the right to be forgotten, blockchain investment and ICO regulation.
The second day of the Summit will see a further two conferences play out, the Conference for Payments, which is hosted by BitBay and the Conference for Affiliates and CMO's, hosted by InternetVikings.
The Payments Conference also offers a global perspective; from building smoother transactions in Sub-Saharan Africa, to navigating the licensing regime in Scandinavia. Other highlights include a panel on banking the unbanked and a feature on AML and social responsibility.
Chairing the Conference for Affiliates and CMOs is Richard Vikström, Founder at InternetVikings, who will also offer a welcome note and a talk on SEO brand protection. Other interesting topics include Humanism in Technology and a panel discussion on the Italian ban on marketing for gaming.
Kicking off the last day of the conference is the DGaming Conference, which offers an overview of a decentralised gaming industry, as well as creative AI solutions to optimise language. Hosted by DGaming Media, the conference will feature prominent speakers such as John Kamara, Director of Development at Global Gaming Media, and Marc Lesnick, President at Ticonderoga Ventures.
Rounding off the Summit is the final conference of the day – the eSports Conference, chaired by Ivan Filetti, Head of Business Development at Gaming Malta.
The Summit calendar will also provide delegates with plenty of opportunity for networking and entertainment; lavish dinners will feature throughout SiGMA, as well as a Crypto Cruise, and a phenomenal Closing Night event. A decadent Champagne Brunch brings things to a close on the 1st of December.
There can be no doubt that SiGMA has been a boon to the Maltese economy, operating in tandem with local growth and encouraging business to flourish on the islands. We're not resting on our laurels however, SiGMA 2018 is all set to carry on this tradition of quality and, as Malta continues to position itself as a haven for industry, can expect to continue outgrowing their limitations.
For speaking and sponsorships opportunities contact info@sigma.com.mt
'Pitch & Fix' to make Affiliate Bootcamp debut in 2019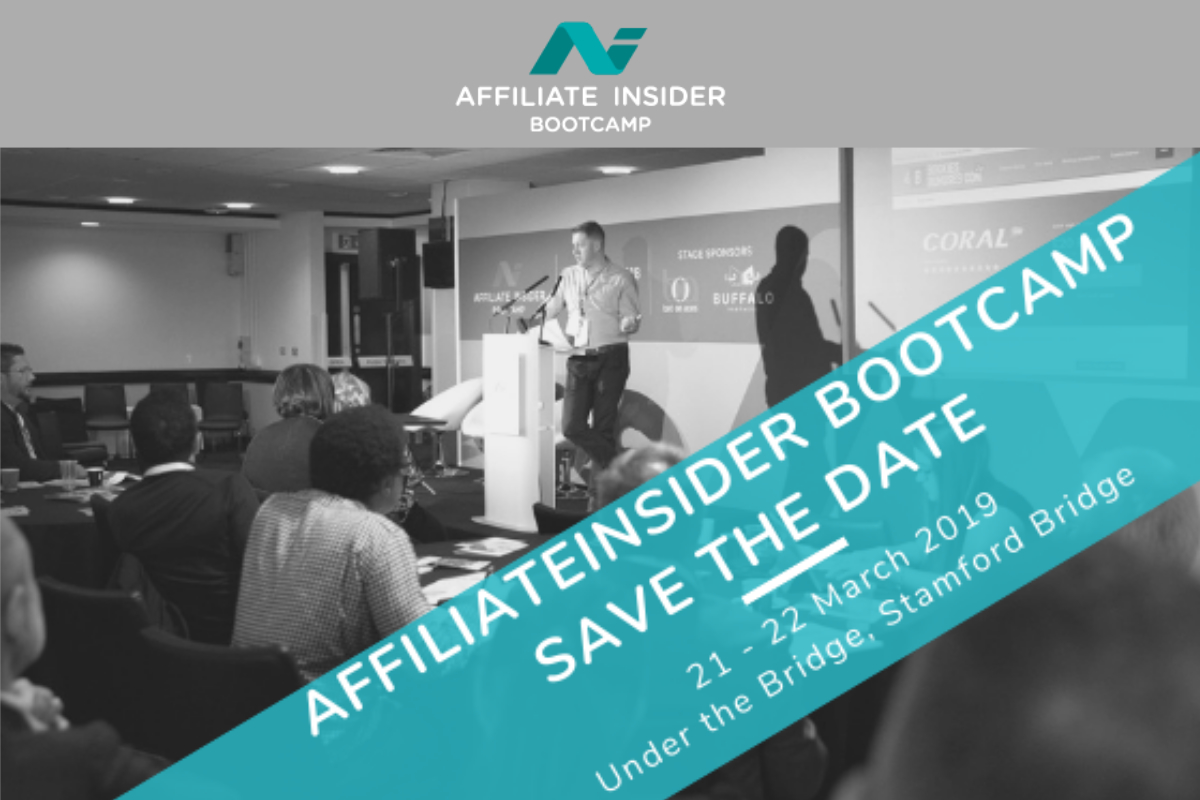 AffiliateINSIDER will launch Pitch & Fix speed networking sessions and a Business Coaching Workshop at next year's Affiliate Bootcamp, held at Roman Abramovich's extravagant personal nightclub, Under the Bridge, from 21-22 March.
The second instalment of the popular affiliate conference, held over two days for the first time, has been designed to help affiliates in the sports betting industry growth hack and gain expert digital knowledge around driving traffic growth to their sites.
The event, which has previously attracted sponsorship from key industry brands such as Paysafe's Income Access, Buffalo Partners, Intertops, MyBet and BetonAces, has this year seen its headline sponsorship slot taken up by leading sports betting brand Vbet Affiliates.
Arsen Aharonyan, VP Operations at Vbet, said: "We're delighted to be partnering with AffiliateINSIDER to promote affiliate business growth. Affiliate marketing is vitally important for our business and this conference puts us in touch with over 100 active affiliates in a number of regions that we can do business with and that's a perfect opportunity to expand our brand reach."
"This year we are going bigger and bolder, with more than 150 delegates expected for a spectacular two-day bootcamp, specifically designed to support affiliate marketing and skills development," explained AffiliateINSIDER founder and CEO Lee-Ann Johnstone.
"As digital is constantly disrupting, we are striving to keep affiliates updated with new trends, and allow operators to get better connected to new and mid tier affiliates who are serious about doing good business but maybe aren't directly account managed in a programme yet.
"Content is a key focus for our bootcamps, as is facilitating commercial negotiations for better business, which is why we've collated some of the brightest digital minds to share expert insights and cutting edge digital trends for delegates to implement in their businesses."
Within the conference agenda, AffiliateINSIDER has introduced 'Pitch & Fix' speed networking sessions to help delegates make new connections, secure commercial deals and find skills they need to grow their business through approved and vetted agency suppliers.
Meanwhile, the second day will feature an 'Elevate + Thrive entrepreneurial affiliate business coaching session' – hosted by a leading UK entrepreneur and business coach, which will encourage delegates to focus on the competition and get in the right business mindset to drive revenue growth.
"The objective of this session is to help delegates adjust their mind set for entrepreneurial success," added Johnstone. "Running an affiliate business is hard work; adjusting your mindset when challenges are faced is key to driving commercial growth in your business.
"This is unique opportunity for delegates in the iGaming affiliate community to take advantage of customised coaching which is generally readily available in our industry."
This year's speaker lineup includes a range of digital experts such as Square in the Air Director Robin Hutchison, Alex Burgess and Frankie Hobbs of GOAT agency, Ayima Chief Strategy Officer Rob Kerry and Duncan Thomas, Head of Innovation for Pomegranate – a leading UK agency specialising in the psychology of emotion within UX and Design.
For information on how to participate as a vetted agency or operator sponsor, contact the sales team at AffiliateINSIDER via sales@affiliateinsider.com