Catena Media acquires the award-winning affiliate AskGamblers.com for EUR 15 million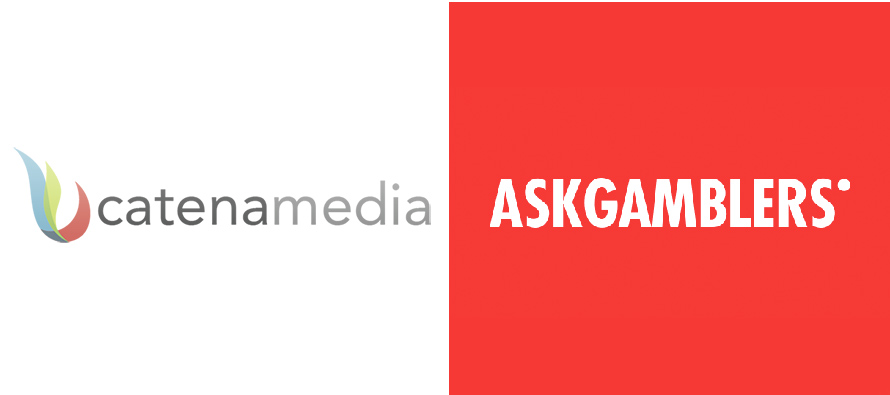 On 3 April 2016, Catena Media acquired the acknowledged and highly regarded affiliate website AskGamblers.com for EUR 15 million and thereby consolidates its position as Europe's fastest growing company in lead generation. The transaction is the largest in Catena Media's history and its third strategic acquisition thus far this year.
On 3 April 2016, Catena Media plc's fully owned subsidiary acquired the affiliate website AskGamblers.com ("AskGamblers"). AskGamblers operates one of the markets most highly visited web portals for player reviews and rankings of online casinos. The company also provides players with the unique opportunity of trying online casino-related disputes via the portal and, to date, this has resulted in more than EUR 5 million being repaid to players. Players across Europe utilise AskGamblers with the UK being the company's largest market. At the prestigious iGB Affiliate Awards, AskGamblers has won the Best Casino Affiliate for three consecutive years, most recently in 2015. The transaction includes all affiliate accounts, domains, mobile apps and social media accounts.
AskGamblers' sales in the first quarter of 2016 amounted to approximately EUR 810,000 with a profit margin surpassing 80%. The revenue stems from organic traffic under revenue sharing agreements and is expected to generate at least 25,000 new depositing clients each year. Revenue will accrue to Catena Media from and including 1 April 2016.
AskGamblers' development centre is based in Serbia and comprises a team of 30 employees, all of whom will be offered continued employment by Catena Media. This will give the company access to a talent pool of skilled employees in technical development and programming. Accordingly, Catena Media now has approximately 130 employees and has offices in three countries.
"We are incredibly proud of acquiring AskGamblers which is one of the best brands in the affiliate market and whose operations are a perfect fit for Catena Media. AskGamblers is an extremely important site for casino operators and, through its stringent requirements for certified casinos, contributes to creating a better iGaming industry. The transaction is the largest in Catena Media's history and in line with our strategy of growth through acquisitions in a fragmented market. In parallel, we are strengthening our team with a number of highly skilled individuals and this transaction provides us with the opportunity to build the office in Serbia into an extremely cost-efficient development centre for Catena Media," says Robert Andersson, CEO of Catena Media.
The purchase price amounts to EUR 15 million, which will be paid in three tranches: EUR 3 million will be paid on completion of the transaction; EUR 8.25 million will be paid when all assets have been transferred to Catena Media and EUR 3.75 million will be paid six months after the acquisition has been completed.
"Catena Media has grown into one of the most interesting actors in our industry and it feels particularly exciting that AskGamblers will now enter the next phase together with them," says Igor Salindrija, founder and previous owner of AskGamblers.com.
About Catena Media
Catena Media was founded in 2012 and is engaged in performance marketing and lead generation predominantly within the iGaming industry. The company thereby attracts substantial numbers of online players through various products and services, and directs them to a number of B2B customers, mainly consisting of iGaming operators. Catena Media focuses primarily on customers who operate online casinos on their own websites. Customers typically use a network of marketing partners, known as affiliates, to promote their products and services and, thus attract more online players to their websites. iGaming operators remunerate Catena Media for each online player that it generates for the operator through such websites as www.johnslots.com/sv/ and www.rightcasino.com. Catena Media's core markets are Sweden, Norway, Finland, the Netherlands and the United Kingdom. The company has approximately 100 employees. The Group's headquarter is located in Sliema, Malta.
For further information, please contact:
Robert Andersson, CEO +356 770 329 28
www.catenamedia.com

iGB Affiliate announce One Hundred Shoreditch as new HQ Hotel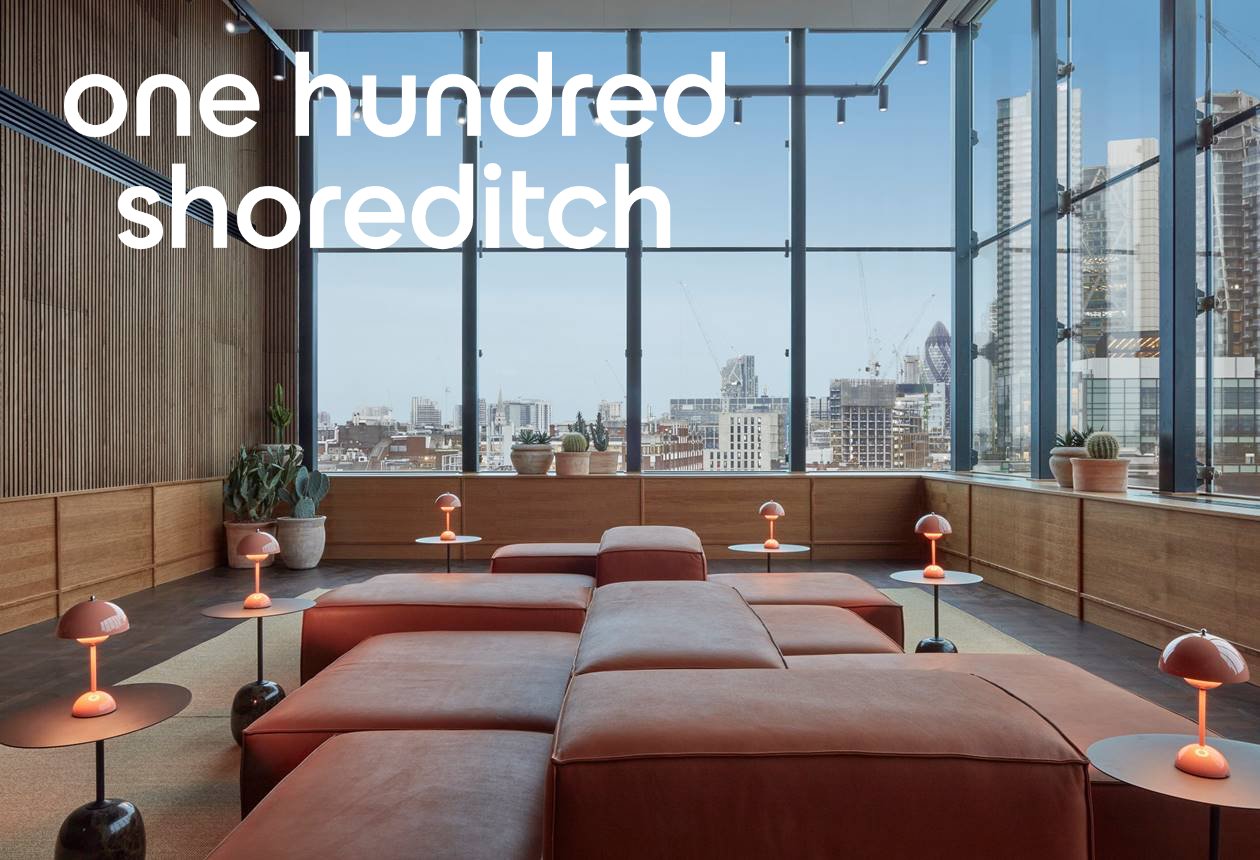 The organising team responsible for iGB Affiliate has announced One Hundred Shoreditch as its new HQ Hotel for February's event (6-9 February, ExCeL London).
Located in a prominent position on fashionable Shoreditch High Street, One Hundred Shoreditch is an acclaimed independent 258 room hotel offering a choice of places to eat and drink including Seed Library, an attractive rooftop bar and terrace offering panoramic views of the London skyline, a coffee shop, and the Lobby Bar which hosts a curated programme of weekly DJs alongside £10 cocktails. The venue offers five meeting and event spaces including the floor-to-ceiling glass One Hundred Room.
Announcing the new HQ Hotel, iGB Affiliate's Naomi Barton said: "We were looking for a hotel close to ExCeL and that would connect with the unique personality of the Affiliate community.
"I have to say that One Hundred Shoreditch could have been designed with affiliates in mind! It's as sassy as hell with great facilities, a roof top bar with amazing views of East London and it's situated in the social heart of the vibrant East End. The bedrooms and suites provide headspace and calm in contrast to the energy of the ultra-cool hotel bars.
"I am confident One Hundred Shoreditch will resonate with show attendees – it will allow guests to socialise, network and hang out together, continuing the unique iGB Affiliate experience.  We have secured 150 rooms which will be allocated on a first come, first served basis, so book now and don't miss out on the chance to be with your peers and friends!"
She added: "The 2024 edition of iGB Affiliate will be the last held in London prior to our relocation to Barcelona the following year. As a consequence, there will be an iGB Affiliate 'Farewell to London' party like no other and we will be celebrating alongside our sister show ICE to ensure that we deliver something exceptional. The farewell party, iGB Affiliate Awards and our new Hotel HQ are all part of the social and networking opportunities which are pivotal to the show experience and make iGB Affiliate so special".
'The future now' creative heralds opening of iGB Affiliate registration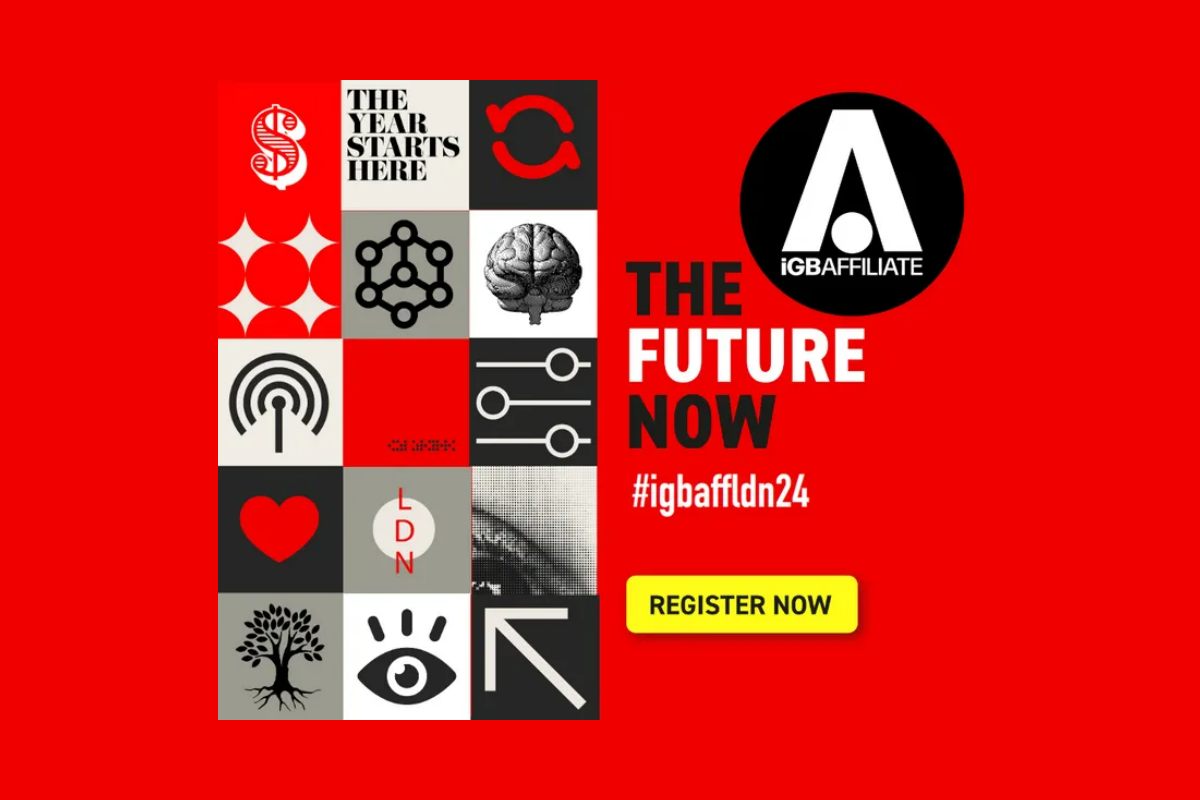 Clarion Gaming, organisers of iGB Affiliate has adopted 'The Future Now' as its creative proposition to help drive participation in the industry-leading show which takes place across 6 – 9 February at ExCeL London. Registration for what will be the last edition of iGB Affiliate to be held in London prior to its relocation to Barcelona in 2025
Clarion Gaming, organisers of iGB Affiliate has adopted 'The Future Now' as its creative proposition to help drive participation in the industry-leading show which takes place across 6 – 9 February at ExCeL London. Registration for what will be the last edition of iGB Affiliate to be held in London prior to its relocation to Barcelona in 2025 has opened at https://london-igbaffiliate-2024.reg.buzz
Explaining the background to the campaign creative iGB Portfolio Director Naomi Barton said: "The Future Now was inspired by our customers and broader stakeholder community who during a comprehensive engagement programme told us that they viewed iGBA as the place where the industry's brightest and best come together to define the future of the industry.
"For so many of our stakeholders the future starts at iGB Affiliate which represents their most important business opportunity of the year. The event messaging captures the pioneering spirit of the industry and reflects iGBA 's status as the home of the iGaming Affiliate community. Our commitment is to connect the right people and the best opportunities, providing the fuel that keeps the industry moving forward."
Looking ahead to what industry professionals will experience at iGBA 2024 Naomi Barton added: "We will be building on the iGB INTRODUCING facilitated onsite networking 'hub' to make connections that count and create excitement about the future that they will unlock. As the ONLY exhibition that's focused purely on igaming affiliation every connection made at show is going to lead somewhere. In terms of content the Pulse Stage will focus on future markets, future tech and future opportunities.
"As this is our last year in London, there will be an iGB Affiliate 'Farewell to London' party like no other – and we will be celebrating alongside sister show ICE to ensure that we deliver something exceptional.
"For anyone involved in igaming the 2024 event is not to be missed: the new-to-show tech vendors we will be showcasing will help our audience to stay ahead of their competitors, and provide inspiration and new products being demonstrated by the circa 200 exhibitors expected at our farewell to the London edition of iGBA."
For more information and to register to attend iGB Affiliate 2024, 6-9 February, ExCeL London:: https://london-igbaffiliate-2024.reg.buzz
Alpha Affiliates Set to Shine at SiGMA Europe 2023 – An Event You Don't Want to Miss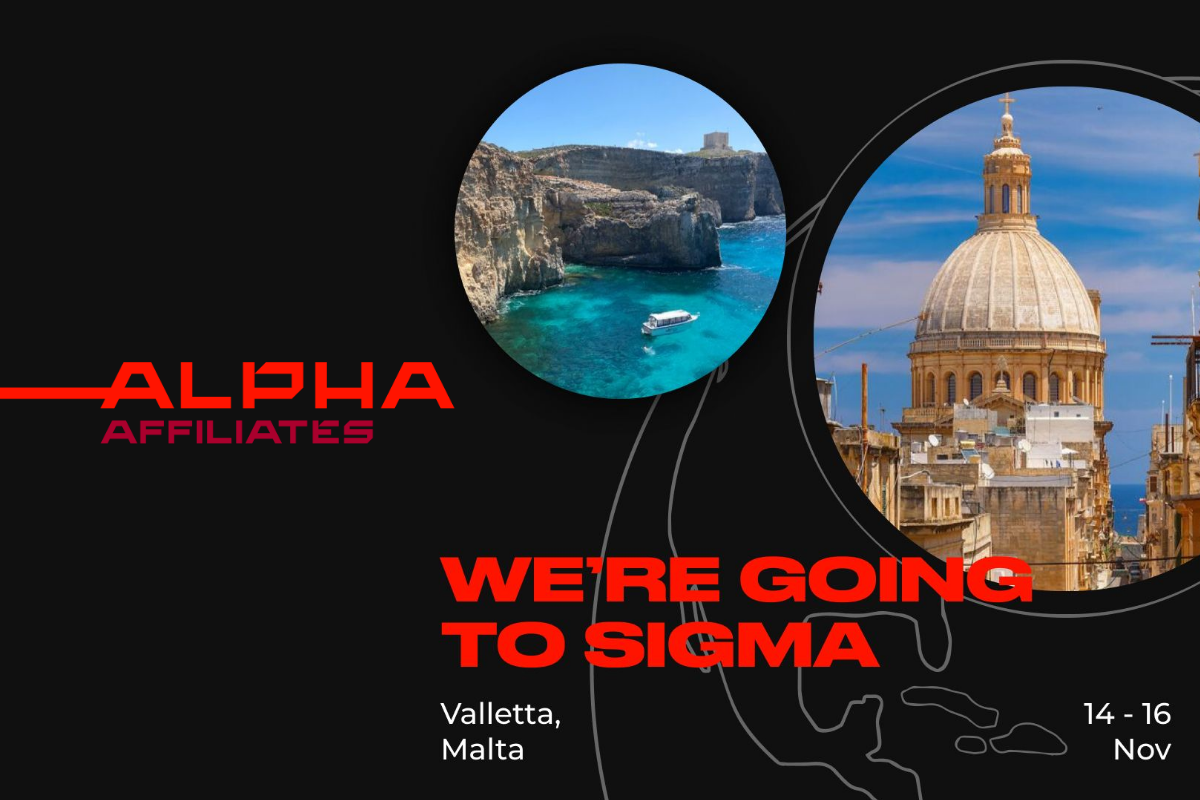 Alpha Affiliates, the leading direct advertiser for the iGaming industry, is excited to announce its participation in the highly anticipated iGaming event of the year, SiGMA Europe 2023. As a rapidly growing force in affiliate marketing for iGaming operators worldwide, Alpha Affiliates will showcase its latest innovative offerings and unveil plans ahead at the prestigious conference, taking place in Malta from 13th-17th November.
Their attendance comes following significant growth, achieving over 15,000 partners across more than 50 countries, and over 2,000,000 players worldwide. The company, which witnessed a 20% upsurge in new partners this year, now looks to strengthen their international network at SiGMA Europe, networking with top affiliates at the heart of the iGaming world.
Attendees can stop by booth 2147 in the MMH Malta to meet the Alpha Affiliates team, learn more about the company's vision and values, discuss new partnerships and take advantage of networking opportunities. The team will also be offering affiliates an exclusive preview of the company's cutting-edge affiliate platform, along with its suite of performance marketing tools, designed to boost conversions and achieve outstanding results.
Event Details:
Event Name: SiGMA Europe 2023
Date: November 13-17
Venue: Mediterranean Maritime Hub (MMH Malta)
Booth Number: 2147
Website: https://sigma.world/europe
Alpha Affiliates will be bringing the fun to SiGMA Europe at their two-storey stand, hosting happy hours in the lounge bar with signature cocktails, providing a fully stocked coffee bar for a pick me up during the event, and running prize giveaways with cash and merch prizes up for grabs at Alpha Affiliates' cash machine.
Boris P, Head of Affiliates at Alpha Affiliates, comments "We are thrilled to connect with fellow innovators and showcase our affiliate programme on the world's iGaming stage. SiGMA Europe brings together the best and brightest in the industry, and we look forward to forging new partnerships and networking with key other stakeholders at the forefront of the rapidly evolving affiliate marketing landscape. Together, we'll explore new horizons and drive the future of iGaming and affiliate marketing"
SiGMA Europe 2023 represents the next step in the company's ambitious growth plans as it connects with more partners and sets its sights on the future.