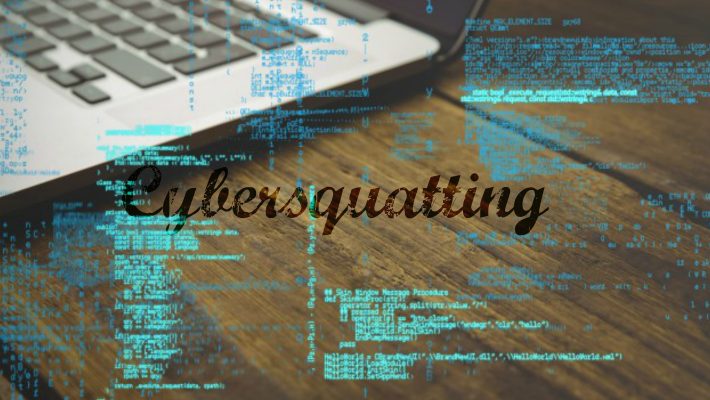 Cybersquatting
Cybersquatting is one of the most serious problems that can affect your brand and also your domain/website! This problem has became increasingly more serious last year, when domain name poaching became a mainstream concern!
What is cybersquatting?
The practice of cybersquatting (or domain squatting)  occurs when a party registers, uses or sells a domain name with the sole intention of exploiting the "rightful" owner, in other words: purchasing a domain name just for the purpose of reselling it at a superior price, or using it for different spam activities. Cybersquatting first appeared in the middle of the 1990's when most of the companies did not yet used the internet for marketing reasons and thus didn't have a true understanding of trademarking or registering domain names! As it happens in other places too , there were already back then parties who understood the true value of registering profitable domain names and selling them back to those big companies for serious profits.
The premium targets in this case are usually celebrities or big brands, but affiliate websites are also targeted!
In order to protect your domain name and your reputation you should take the following precautions just so that you avoid domain hijackers:
The first and perhaps the most important step is to register your trademark. You just simply can't afford NOT TO. By doing this you'll be able to enforce your rights as owner of the trademark/domain name, in case you have to prove it in a court of law that you are/were the first one to use it! You can register your trademark at the Trademark Clearinghouse which maintains a global database of verified trademarks for the DNS(Domain Name System). But keep in mind that the Trademark Clearinghouse is not a trademark office, next to them you also have to register with at your country's trademark office!
Make sure you register multiple variations of your domain name.The reason behind this is that a
typosquatter could be already buying up the most common misspellings of your brand name.The most easiest way to avoid this particular type of cybersquatting is to register multiple spellings of your brand/domain name, and by this we mean that you should register plural, singular and also the acronym of your brand or domain.
To better target different online markets you can and should register your domain with a variety of extensions, such as: .com, .net, .org, .info, .biz, after this you can also register your domain with relevant ccTLD's (country code top-level domains) too.
Be wise and don't let the cybersquatters get you and monetise your traffic, take this preventive steps in order to protect your domain and brand from fraud!
We hope that you've enjoyed this article, if so make sure you share it with others as well, and don't forget to Like our Facebook Page !
Related
folder_openAssigned tags
content_copyCategorized under
About author