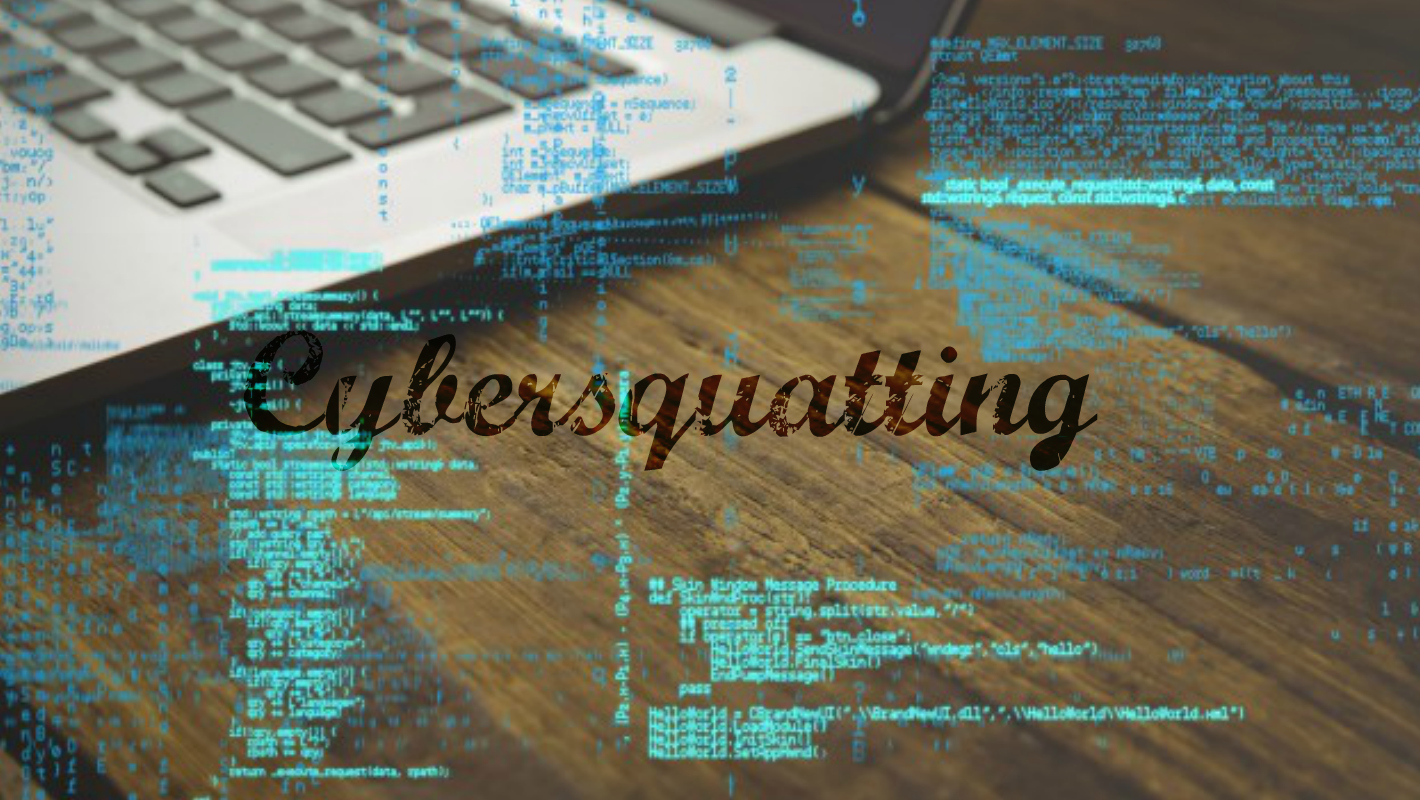 Cybersquatting is one of the most serious problems that can affect your brand and also your domain/website! This problem has became increasingly more serious last year, when domain name poaching became a mainstream concern!
What is cybersquatting?
The practice of cybersquatting (or domain squatting)  occurs when a party registers, uses or sells a domain name with the sole intention of exploiting the "rightful" owner, in other words: purchasing a domain name just for the purpose of reselling it at a superior price, or using it for different spam activities. Cybersquatting first appeared in the middle of the 1990's when most of the companies did not yet used the internet for marketing reasons and thus didn't have a true understanding of trademarking or registering domain names! As it happens in other places too , there were already back then parties who understood the true value of registering profitable domain names and selling them back to those big companies for serious profits.
The premium targets in this case are usually celebrities or big brands, but affiliate websites are also targeted!
In order to protect your domain name and your reputation you should take the following precautions just so that you avoid domain hijackers:
The first and perhaps the most important step is to register your trademark. You just simply can't afford NOT TO. By doing this you'll be able to enforce your rights as owner of the trademark/domain name, in case you have to prove it in a court of law that you are/were the first one to use it! You can register your trademark at the Trademark Clearinghouse which maintains a global database of verified trademarks for the DNS(Domain Name System). But keep in mind that the Trademark Clearinghouse is not a trademark office, next to them you also have to register with at your country's trademark office!
Make sure you register multiple variations of your domain name.The reason behind this is that a
typosquatter could be already buying up the most common misspellings of your brand name.The most easiest way to avoid this particular type of cybersquatting is to register multiple spellings of your brand/domain name, and by this we mean that you should register plural, singular and also the acronym of your brand or domain.
To better target different online markets you can and should register your domain with a variety of extensions, such as: .com, .net, .org, .info, .biz, after this you can also register your domain with relevant ccTLD's (country code top-level domains) too.
Be wise and don't let the cybersquatters get you and monetise your traffic, take this preventive steps in order to protect your domain and brand from fraud!
We hope that you've enjoyed this article, if so make sure you share it with others as well, and don't forget to Like our Facebook Page !
3 Things To Consider Before Starting A New Casino Affiliate Business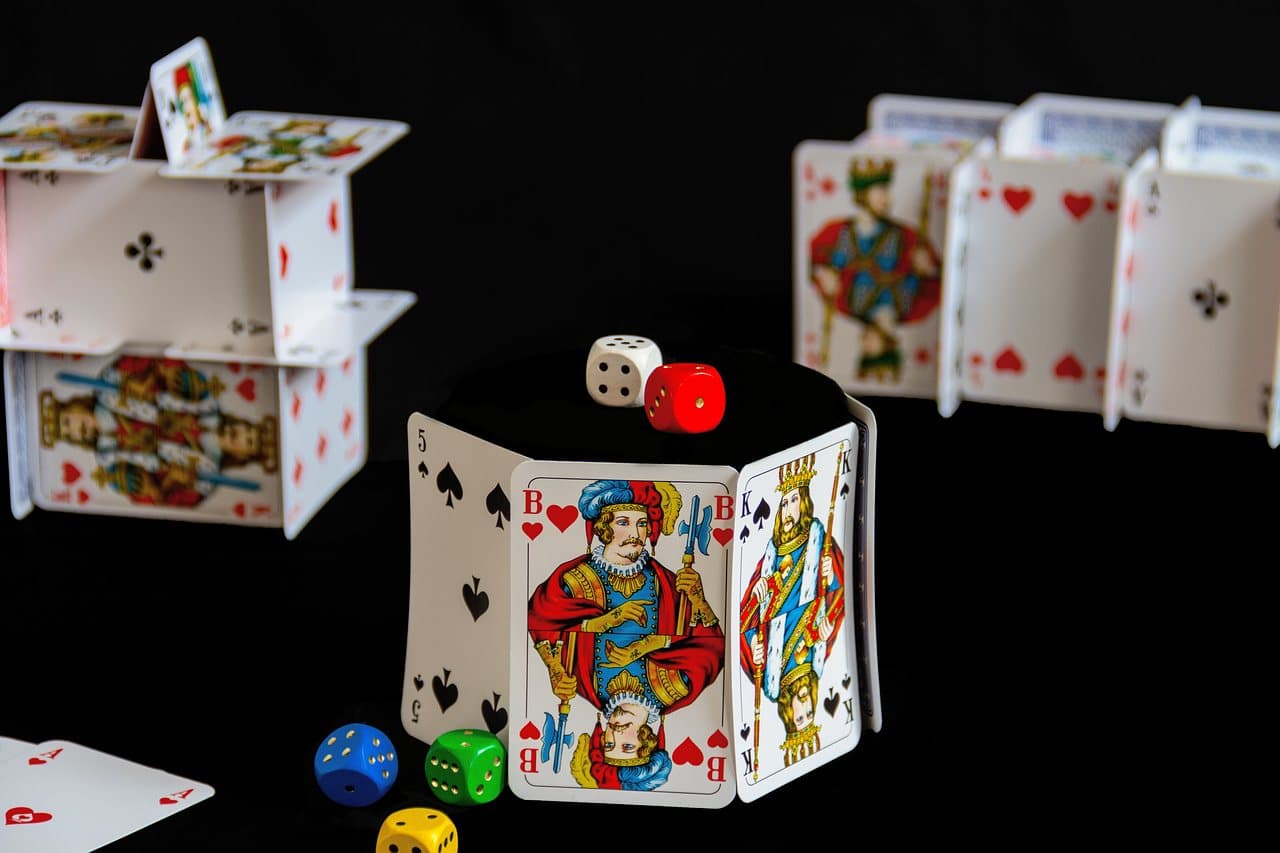 There can be no question that the online casino business is flying right now. It seems that nothing can stop the rapid rise of this exciting industry!
Individuals across the globe are looking to get in on the action, creating gambling affiliate websites to tap into the lucrative wealth that the industry can provide.
Although seriously competitive and ever-changing, the affiliate biz is an exciting one that brings endless possibilities. Whether you are looking to strike out as a review and information portal such as newcasinosites.me.uk, or prefer something slightly different, the affiliate industry can be truly exciting.
In this article, we will take a look at 3 things to consider before starting a new casino affiliate business. From research to the importance of tech, we will cover it all.
Let's get going with the foundation of any career in the affiliate industry.
Know your stuff: The importance of research
If you are serious about launching a new casino affiliate business, you're really going to have to know your stuff.
Online gambling is a lucrative yet complex world, packed with variables and jargon and more that can leave newcomers bewildered. If you are looking to launch a new casino affiliate business, you will need to research the industry heavily. Of course, the best way to do this is to play some casino games yourself! Sign up to a few different sites and get playing, practice makes perfect after all!
You will need a strong grasp of modern technology
If you are serious about starting a new casino affiliate business, understanding the tech behind the industry is also key. You will save plenty of money when building your website if you can learn basic HTML, not to mention you will gain total creative control of your project. After all, this is your project!
When you know HTML, you can constantly revamp and polish your site to keep things fresh for new players. Image is extremely popular in the new casino affiliate business and so you should not underestimate this aspect.
Another key tech to understand is Search Engine Optimisation (SEO). In fact, this is more a type of marketing than anything else, which functions by using keywords, interlinking and meta titles to ensure that a given site finishes as high up as can be in search engine results. If it sounds simple, then that's because it is, at least on the surface. There is no end to the ways you can manipulate SEO to ensure that your new casino affiliate business gets plenty of airtime.
Consider using gambling affiliate programs
If you are still interested in starting a new casino affiliate business, well done! One of the best ways to do so is to join a program, which removes plenty of the burden on you at first.
Basically, these programs show new casino affiliate businesses how to drive traffic to their site, thereby getting your foot in the door of what can be a seriously tough industry to break into. You should really consider joining a program if you feel that your site is not getting the coverage you desire.
The Digital Marketing Mixer delights with SEO MasterClass and a Mad Hatter Themed Summer Networking Party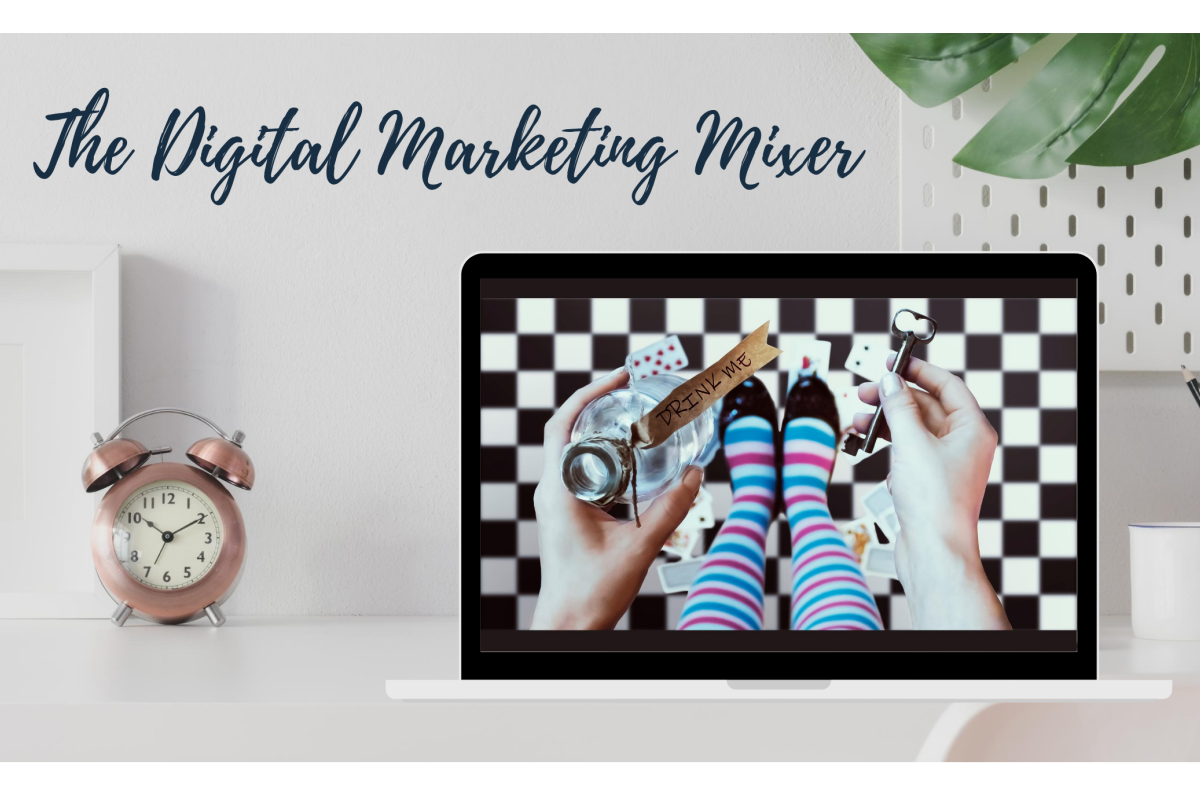 The 3rd iteration of the Digital Marketing Mixer  a FREE business networking event will kick off the British Summer Bank Holiday weekend in style. Guests will enjoy a Mad Hatter Summer Themed, virtual Tea Party on Friday the 28th August between 4-6pm (GMT) via live Zoom.
The virtual networking event, hosted by AffiliateINSIDER CEO and affiliate industry veteran, Lee-Ann Johnstone – is designed to help connect suppliers , brands, agencies and affiliates together virtually to kick start new commercial conversations whilst physical conferences are delayed.
Join the party – Learn the latest SEO Insight and enjoy the show!
"The Digital Marketing Mixer is about making new personal connections virtually in a structured setting. This month we are privileged to also have visiting lecturer Matthew Hughes from the Arts University of Bournemouth (AUB) in the United Kingdom, which offers leading digital media courses. Matthew will be giving an exclusive SEO Masterclass – which shouldn't be missed!"  mentions Johnstone.
The event offers hosted speed networking sessions where a variety of industry topics are discussed in groups along with fun ice breaker games (with great prizes to be won) and themed entertainment. The Mad Hatter Tea Party will also offer guests a mind boggling display of "Alice in Wonderland" style visual trickery delivered live by Canadian entertainer and magician, Ray Anderson.
The focus of this event will bring digital and affiliate marketing businesses together to start new commercial discussions.
Sarafina Wolde Gabrielle, VP of strategy at Income Access, a Paysafe Company, said " The Digital Marketing Mixer offers affiliates, suppliers and operators  a chance to connect in-person and enjoy a fun, short and structured virtual networking session" , whilst Lloyd Richman, the founder of iBet Directory said:  "The Digital Marketing Mixer offers guests a great opportunity to make new contacts and gain an inside view on current changes taking place in our industry. This is a fantastic opportunity for small businesses, publishers, agencies and operator brands to come together and get new business done!" 
RSVP FOR FREE and enjoy the next Digital Marketing Mixer – HERE
Digital Marketing Mixer to be hosted for second iteration of FREE business networking on 30th June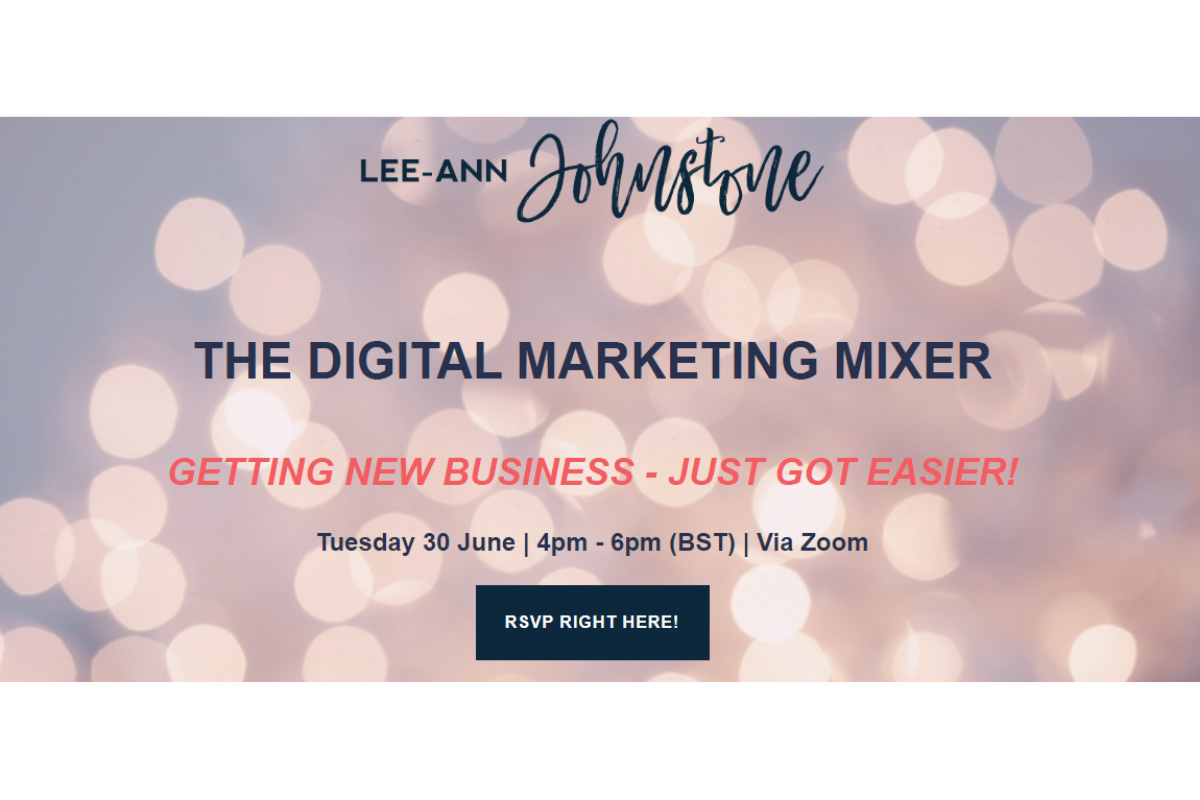 Last month saw the launch of the first Digital Marketing Mixer, a FREE business networking event created by Lee-Ann Johnstone which hosted over 150+ iGaming and Affiliate Marketing professionals in attendance.
The event which received outstanding delegate reviews, will be hosted again on Monday 30th June between 4-6pm (BST) via Zoom. The aim of the speed networking event is to bring together affiliates and digital marketers, technology providers , agencies, experts and marketing service providers together to promote their services virtually.
With limits on travel and attendance at physical events still in play opportunities to network for new business have been limited. That combined with increased remote working has had a natural impact on business development slowing in the short term.
The Digital Marketing Mixer has been created as an open platform for professional social networking to take place in a structured but relaxed virtual atmosphere. The event has been created to support new business and continued lead generation for all businesses operating in the Affiliate industry.
Lee-Ann Johnstone, the event host commented: "The Digital Marketing Mixer is a key event for digital and affiliate marketing businesses to get better connected during this uncertain time. The objective is simple, bring people together to talk, to collaborate and ensure new business and service opportunities continue to thrive. I've created this FREE networking event for EVERYONE to benefit from in the affiliate industry to help get new business deals done."
The mixer remains 100% FREE for delegates to attend and is open to any vertical. Once again the event is held in collaboration with founding collaborators GPWA.org, iBet Directory, and AffiliateINSIDER collaborating to deliver this event.
"The toughest part of the conference experience to replicate online was always going to be those oh-so-important conversations in the bar. I was delighted to find myself in just such conversations at the Digital Marketing Mixer – top marks! "  said Sue Dawson from bestnewbingosites.co.uk who attended last month's inaugural event. 
The Digital Marketing Mixer will offer a host of  fun networking games, speed selling challenges and enable delegates to enjoy discussing the latest industry trends whilst providing a platform to market their goods and services. The focus of this event remains on getting digital and affiliate marketing professionals quickly connected, getting new deals – done!
Lloyd Richman, founder of iBet Directory commented: "The Digital Marketing Mixer Party is a great concept and offers all delegates the option to contribute unlike other webinars and conferences. It had a good mixture of natural event speakers, experienced iGaming professionals and new people to the industry. A great event which was highly successful."
If you are an agency, affiliate, consultant, operator, digital marketer, payment provider or saas product owner, everyone working with or in the affiliate industry is welcome to attend.
RSVP FOR FREE and join the Digital Marketing Mixer – HERE