7 Rules For Online Gambling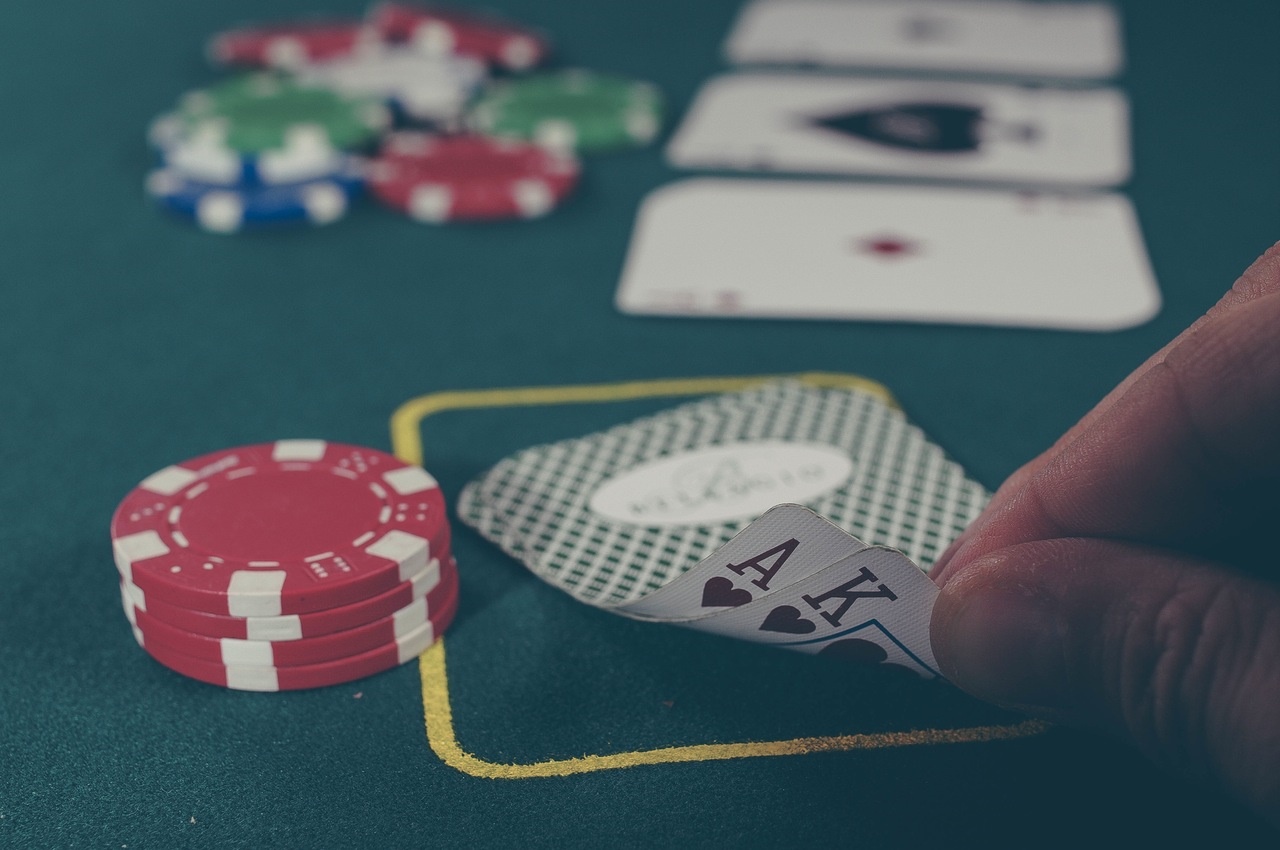 Read these 7 tips before you begin to gamble online.
1. The Law
There is a reason why this is number one on this list. It's because the laws varies as to whether it is legal for you to gamble online. Know your states local laws before you begin to gamble on the Internet. If you are unsure, contact your local authorities, or as a reference, visit this site: http://www.gambling-law-us.com/State-Law-Summary/
If you are outside of the United States, the same advice still applies. Do a search on the Internet or contact local authorities to determine whether it is legal or not for you to gamble over the Internet.
2. Casino Research
Keeping track of trustworthy casinos is the primary reason this website exists. I would still suggest you do your own investigation before making the first deposit. This includes your opinion of the website. Is it a shallow website without much content? Do they have customer service numbers and email addresses posted in a visible manor? Are their policies, terms, and condition statements vague or short? These are all ways to determine just how serious the company is about their operation.
Additionally, search for message boards and forums for any information regarding the casino in question. There are few websites like Casinofy that "approve" or suggest casinos. That does not mean it's a reliable casino. Seek out more than one positive review for a casino.
3. First Time Playing
Almost all casinos and online poker rooms allow you to play for free. Once an account is made, there will be options to play for free, or play for money. Be smart! Play for free for a while. You may find out you don't like a certain game, or the way the casino operates. This is your chance to move on before you make that first deposit.
If the casino does not offer the chance to make a free account, that would be a cause for concern. Move on to another casino if this is the case.
4. Payouts
Most importantly, when we sign up for a casino, most are thinking about winning! That's the fun of gambling. Being a safe gambler means understanding that winning at a casino is not a given; however it's a huge rush of excitement and adrenaline when it happens!
In the case that you win, you will want paid! Read the casinos payout conditions. Be sure that there are no stated stipulations that could prevent you from accessing your money outside of the online casino.
5. Customer Support
As stated earlier, customer support is an important way to judge the quality of the online casino. Research to make sure there are multiple ways to get in touch with casino staff. 24-hour phone numbers live online chat and email addresses are common industry standard customer services. It's actually a great idea to call the customer service numbers and talk to the individual. Ask them a question or let them tell you about their sign-up bonuses.
6. Know The Game
This is no different with land-based casinos. Know your specific game rules before you begin to play. Different casinos will have different in-house rules that always apply first before what you are used to, or what you experienced elsewhere. Additionally, online casinos choose different software vendors. All software vendors and their licensees are not created equal. Read before you bet!
7. Adopt A Playing Style
With a land-based casino, you are often forced to play at a certain speed. You also don't always have a nice dealer that will explain the difference in games or even how to play to you. I've made the same "first timer" mistakes myself. That ends up in loosing money fast!
After you research the in-house rules, be sure to use your own personal playing style with the games. Take your time! Think about your bets. Even more so, do some research on game strategy. There is plenty of free information available on the Internet that gives you an edge at playing the games. I will warn you that some "strategy" scams do exist. Use only free information, and carefully consider the tips or techniques before you employ them. After all this, HAVE FUN!
Digital Division Ltd Selects Full Product Suite from Crucial Compliance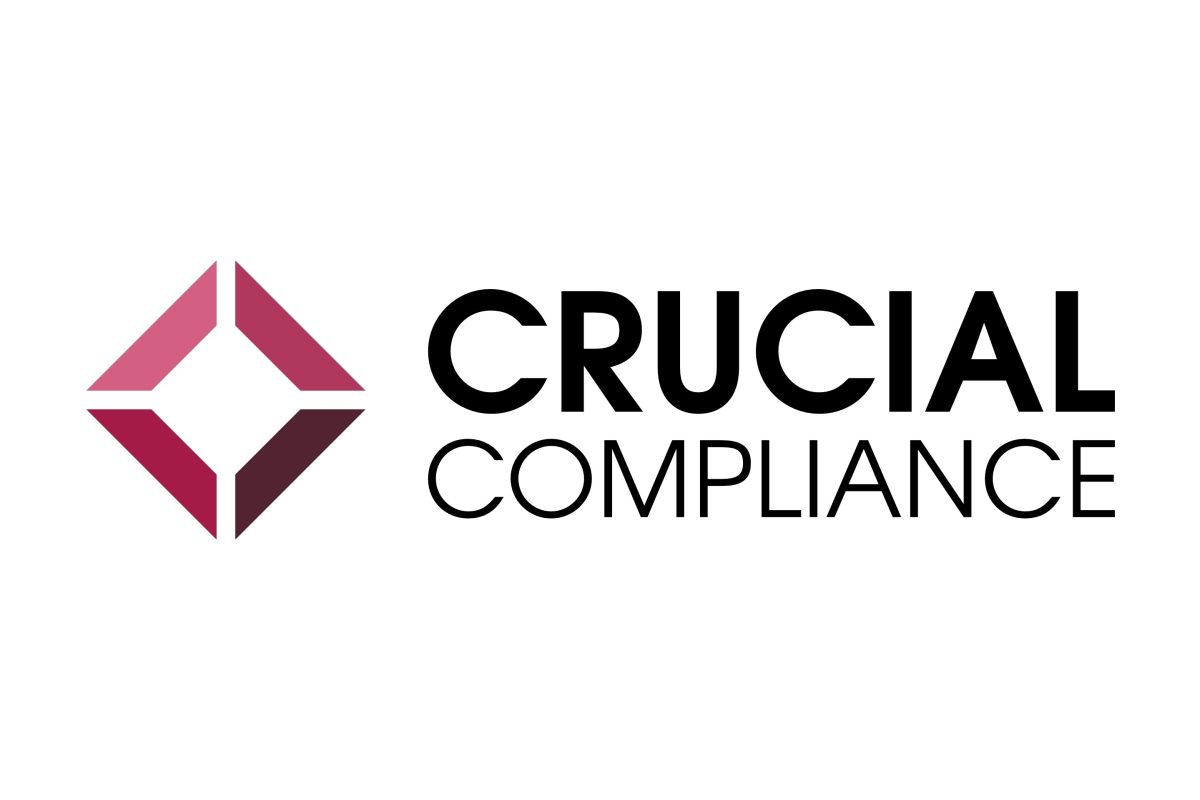 Leading Responsible Affiliate Brand Partners with Compliance, Responsibility and Affordability Experts
Digital Division Ltd, the parent company behind industry-leading affiliate portal, Slots Temple, has agreed partnership terms with Gibraltar-based Crucial Compliance. The deal will see the company take the full suite of compliance products from Crucial, including the Business Intelligence (CBI) and Player Protection (CPP) solutions, as well as receive expert Compliance Consultancy guidance.
Following the 2021 announcement that Slots Temple had joined RAiG (Responsible Affiliates in Gambling), the partnership with Crucial Compliance sees the UK-based organisation further bolster its responsibility and compliance efforts, and it becomes the first affiliate to take the best-in-class solution.
The integration ensures every aspect of a player's journey is managed from the point of first contact with the site, onsite game playing, through to the point at which they exit to an operator site. Through personalised CRM communications, but with Responsible Gambling messaging interlaced through the entire lifecycle, players are monitored across theentire product portfolio before referring on.
Suzanna Jiggens-Johnson, Marketing Director of Digital Division Ltd said: "Responsibility has been a primary focus for Digital Division Ltd since its inception and the partnership with Crucial Compliance was the obvious next step in our growth.
"With the launch of our Slots Temple Tournaments offering, which allows players to participate in free-to-play tournaments on our site, we wanted to ensure that, as a leading, responsible, affiliate, we remained highly compliant in our behaviour, whilst providing a first-class experience to our players.
"Working hand in hand with the team at Crucial meant we benefited from expert guidance as we grow our business, and haven't just got a a software solution. CBI delivers a single customer view, there is one single and absolute truth across the business rather than a marketing, finance and exec view for the same data."
Andy Masters, COO at Crucial Compliance, said: "We are delighted to have been selected by the team at Digital Division Ltd and to be providing them with our powerful Crucial Business Intelligence and Crucial Player Protection solutions.
"We offer the only platform that has been built from the ground up by iGaming professionals for the specific purpose of player management through automated behavioural processes, with a focus on sustainable revenues from players while keeping them in the "fun zone". The tool is also supported by an experienced training, data and analytical team.
"CBI improves the output and efficiency of the operations and CRM team, allowing the team at Digital Division Ltd to focus on strategy and recruiting and managing players responsibly. We look forward to working closely with Digital Division Ltd in what will be a long and successful relationship."
Casino Guru Marks 2021 as Its Most Successful Year Ever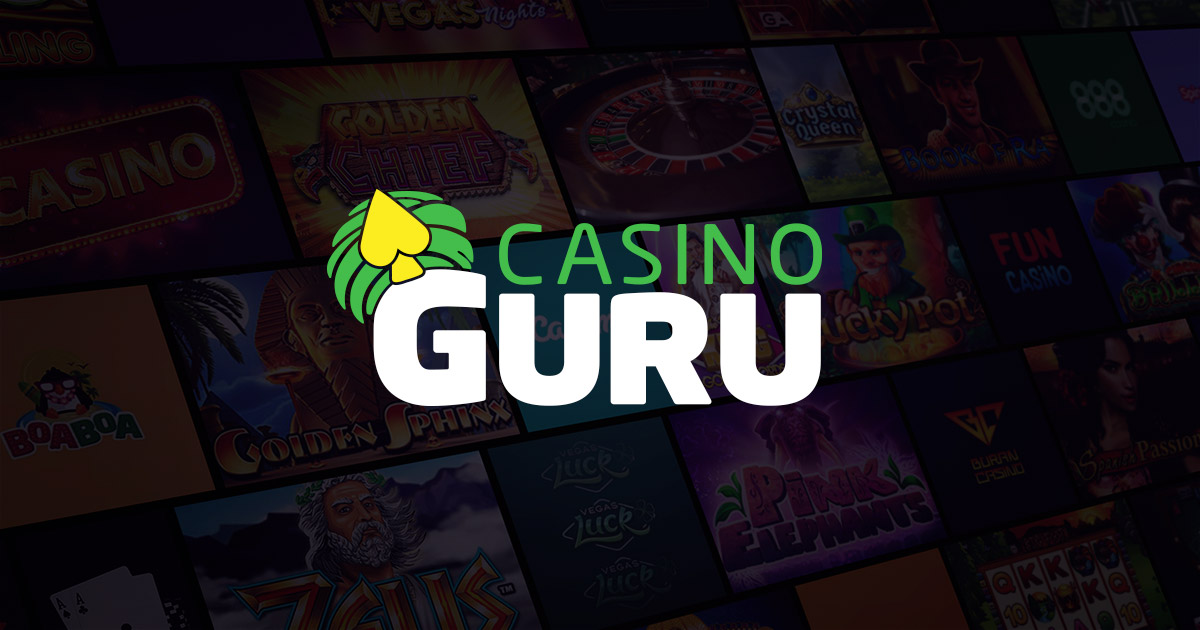 The year 2021 has been full of reached milestones and achievements for Casino Guru. The increasing number of visitors noticed several on-site improvements over the year, and the entire gambling market has been witnessing the team's efforts aimed at safer and more sustainable gambling, like the Casino Guru Academy and Global Self-exclusion Initiative.
The website's user-centric approach is evident in the uptake of activities that help them directly, such as helping players mistreated by online casinos in their Complaint Resolution Center. The team of almost 20 complaint resolution experts has been doing a great job, as evidenced by the all-time high of 619 complaints about casinos received in December.
Over 2021, the team has recorded 5,532 new complaints in the system. Of these, 1,631 have been resolved, with a total disputed amount returned to players of $4,243,557. This represents a substantial growth from 2020 levels, when the team has published 4,110 complaints, of which 746 have been resolved, with the total disputed amount of $1,750,038.
The site's multilingual gambling forum has been subject to an even higher growth. Based on its usage statistics from 2021, the forum has become a major part of the online gambling community, currently being one of the two most active and visited forums in online gambling.
In 2021, the Casino Guru forum has received over 11,000 posts from 2,292 unique users, while 45,000 new users have created their accounts. These numbers mean that in approximately one and a half years since launch, the forum has managed to overtake its competition that has been active for over 10 or even 20 years.
Other parts of the Casino Guru website have seen fruitful changes too. The site's design and development teams have worked in hundreds of new features and improvements. The most notable ones include the ability of users to rate and review online casinos, new homepage, new newsletter options, and the ability to discuss individual casinos right on their review pages. With user experience in mind, the team has further improved the site's usability on mobile devices, made the registration process simpler, and fine-tuned the language settings that allow users to customize the website to match their needs and preferences.
2021 has also seen Casino Guru's database of free casino games break the milestone of 10,000 games thanks to over 1,500 new titles added to the collection.
Finally, Casino Guru's endeavors related to improving the entire gambling industry have captured significant attention, thanks to which multiple team members have taken part in some of the biggest gambling industry conferences and events as speakers and got an opportunity to share their thoughts, ideas, and projects. The importance and impact of these efforts is evidenced by being shortlisted for multiple industry awards.
Casino Guru plans to cater to the increasing number of users who turn to the website with their gambling-related queries by continuing to improve the quality of their services and content, which remains the team's priority, as well as bringing innovative new features and ways to make online gambling better and safer for everyone. Stay tuned!
GiG adds Matching Visions to its growing list of partners for GiG Comply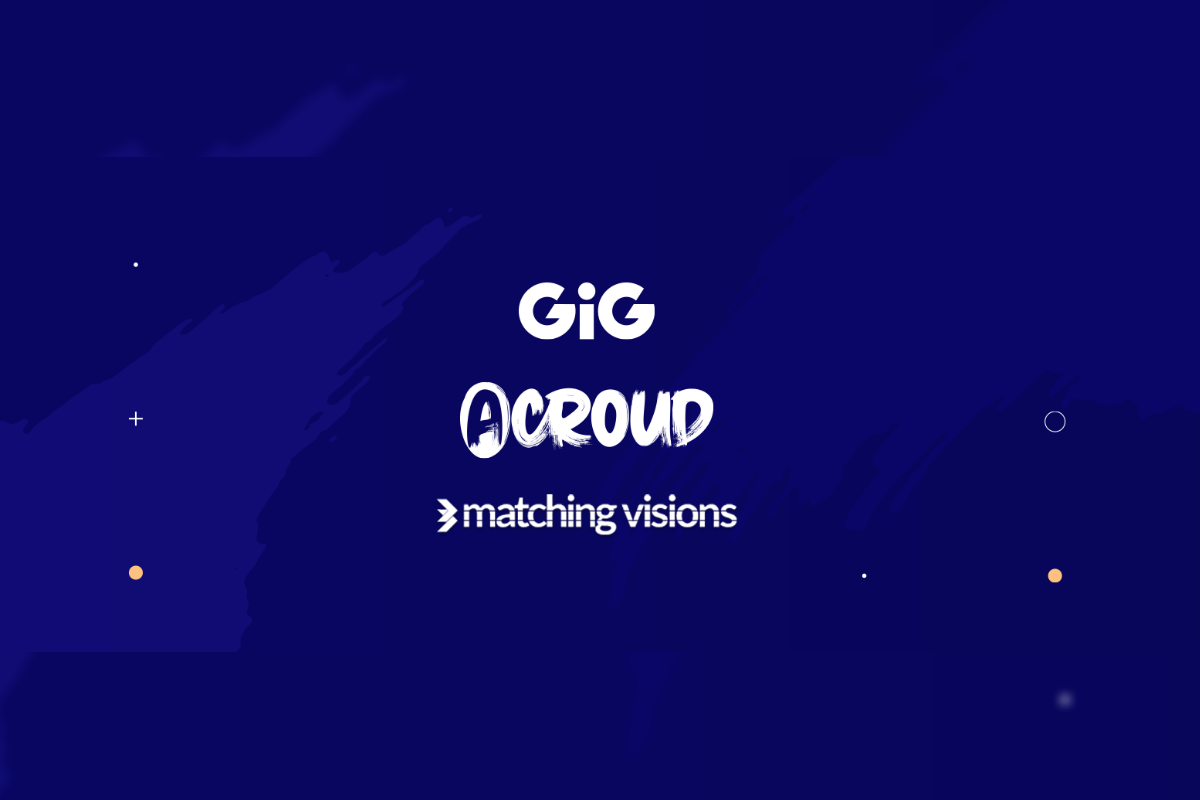 Gaming Innovation Group Inc. (GiG) has signed an agreement with Malta-based ​​affiliate network, Matching Visions, recently acquired by Acroud AB, for the provision of its B2B marketing compliance software, GiG Comply.
GiG's automated marketing compliance solution allows operators and affiliate networks like Matching Visions to scan web pages for content, links and iGaming code red words. The rules engine based software analyses snapshots from advertising campaigns and provides insights in real-time of the content, which is being used by affiliates to promote operators brands.
As more markets regulate, the excelled need for brands to have a strong digital presence has resulted in heightened advertising regulations. It's now more important than ever that operators and affiliate networks alike invest in marketing compliance software.
GiG Comply will support Matching Visions with its compliance strategy, helping to ensure that responsible gaming measures are visible on relevant pages, and terms and conditions are correct and up to date throughout all markets, it operates in.
Jonas Warrer, CMO at GiG, said: " We look forward to supporting Matching Visions in its efforts to enhance its affiliate marketing compliance. The excelled demand for GiG Comply is a clear sign that more and more affiliates like Matching Visions are placing strong value on creating a more responsible and sustainable gaming movement – this makes us very proud.
Dennis Dyhr-Hansen, CEO at Matching Visions, said: It's extremely important for us to ensure we remain 100% compliant no matter which geo or brand we are sending traffic to. We want to be completely transparent to all brands that work with us that we take compliance very seriously and will do what it takes to be at the forefront of compliance. We are proud to partner up with GiG Comply to make this happen!