LAC 2017 – Speaker Interview with Christoph C. Cemper, Founder of LinkResearchTools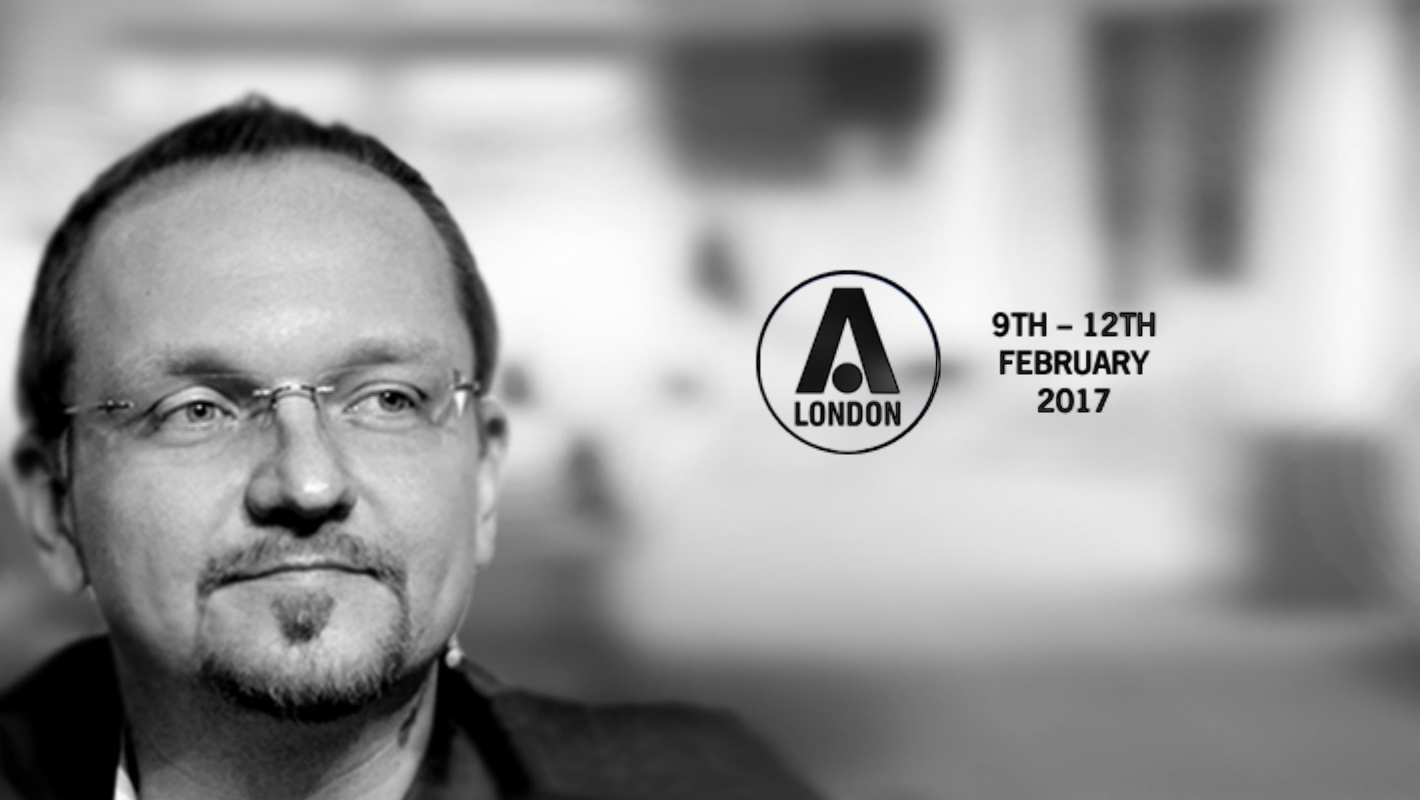 The organizers of the London Affiliate Conference spoke with SEO guru and firm iGB Affiliate favourite Christoph C. Cemper. Christoph is the founder & CEO of LinkResearchTools. After his unmissable Berlin Affiliate Conference talk, they had to get him back.
Christoph C. Cemper started working in online marketing wayback in 2003 providing SEO consulting and link building services. Out of the need for reliable and accurate SEO software, he developed the first internal tools in 2006. He launched LinkResearchTools (LRT) to the public in 2009 as SaaS product with four tools. Thanks to ongoing development, LinkResearchTools now provides 21 tools with ever growing power, and functionality adapted to market requirements and Google changes. You can find his full profile here.
iGB: HOW IS YOUR TOPIC RELEVANT TO THE GAMING INDUSTRY?
Christoph: Links are important for every industry. Google confirmed that links are the #1 ranking factor, alongside great content. Ranking without links is really hard. Google cares about links more than anything, and so should you.
Join this session to learn how to build high-quality links that will help boost your rankings in 2017.
Since links are Google's #1 ranking factor, link building is a relevant topic for every industry. Any website needs links to rank well.
A link can be good or bad depending on the industry, the country, the language and the keywords. Links from candy shops will not help a financial website; they could even hurt it. My session will help you understand what are the best link building strategies in 2017 and how you can adapt these techniques to your industry.
iGB: WHAT IS THE ONE THING YOU HOPE DELEGATES GET OUT OF YOUR SESSION?
Christoph: The attendees will learn more about why links are not all the same, what's bad link building vs. good link building (according to Google's Quality Guidelines), what are the best simple and advanced link building methods that they can use in 2017.
iGB: WHY CHOOSE THIS EVENT AS YOUR PLATFORM TO VOICE YOUR FINDINGS?
Christoph: SEO is vital for every industry. The link building and off-page SEO topic can be very interesting for affiliates. Building powerful links that will boost their website's rankings, will also improve the traffic and with that, the revenue of the company.
By looking at the link redirects, for instance, the affiliates can see all the networks a particular affiliate link goes through and how to make sure that their affiliate links redirect to the correct URL.
iGB: HOW DO YOU PLAN ON MAXIMIZING YOUR TIME AT THE EVENT?
Christoph: I will gladly take advantage of the unique networking opportunities which this event provides.
If you are yet to register for the London Affiliate Conference 2017, you can do so by clicking here.
Endorphina's CEO will be a speaker at Prague iGaming Affiliate Conference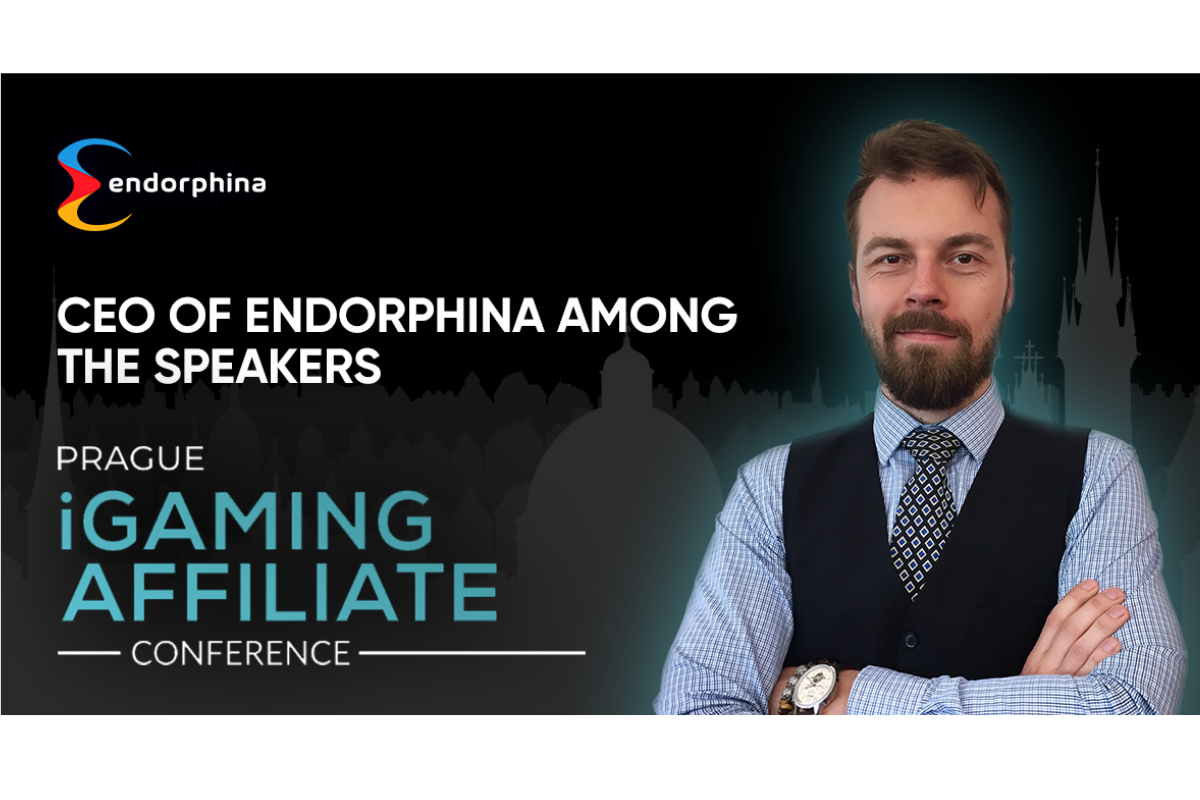 This week, the central European city of Prague will be hosting the iGaming Affiliate conference for the first time ever. Many interesting speakers from the gaming industry were invited to take part in this promising event and we're excited to hear how it unfolds.
The Prague iGaming Affiliate Conference has the potential to be a mad success in the igaming industry due to its sheer perfect location – right in the center of Europe. Many interesting topics will be discussed as participants and organizers take a deeper insight into the world of affiliates. In addition, there will be one particular speaker that should grab your attention.
The recently established CEO of Endorphina, Jan Urbanec, will be speaking about the hidden symbiosis between Affiliates and Providers, along with the possibilities of the cooperation.
Besides just the slot games, Endorphina is also known for their extraordinary and creative promotions that are tremendously appealing for visitors within igaming exhibitions. We believe that their CEO will have a lot to say about the general cooperation with affiliates and we would like to invite you all to participate in this lively first-ever event taking place in the city of Prague.
Learn more about the event: https://cz.affiliate.events/en
Learn more about Endorphina: https://endorphina.com
Karamba returning to AffiliateCon Sofia this year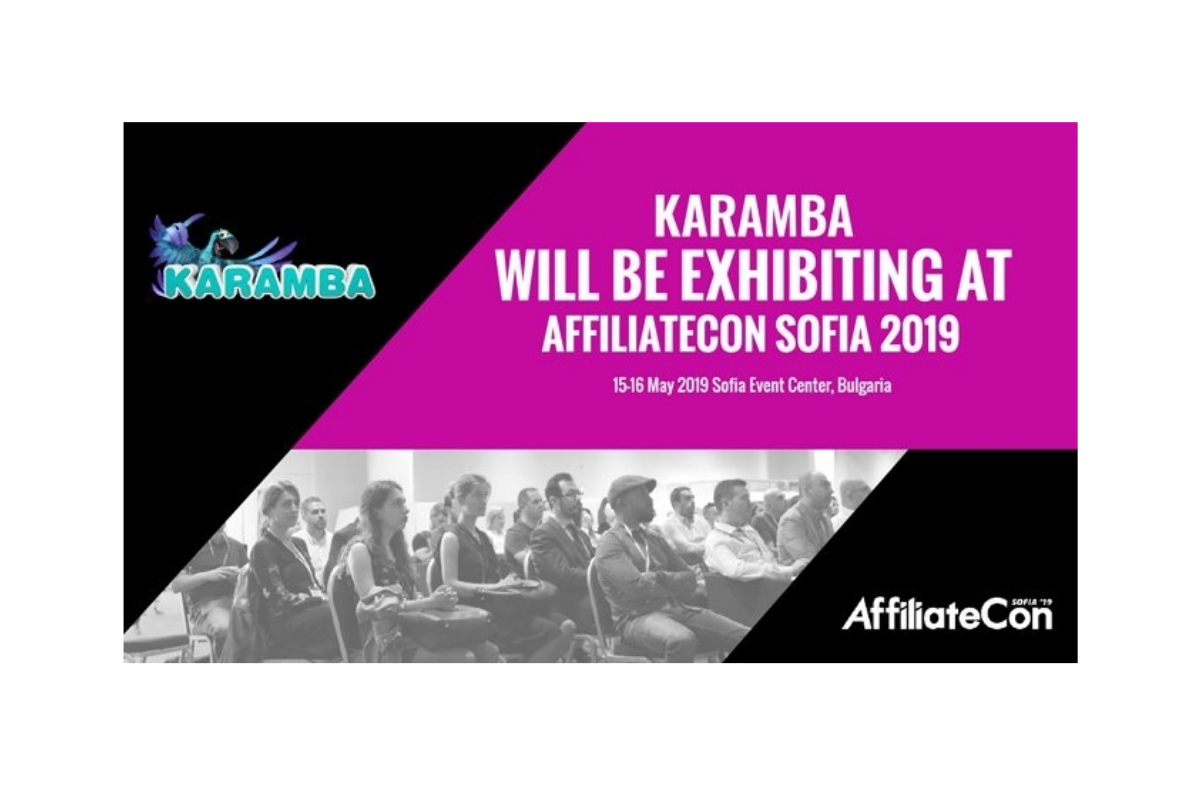 Karamba is the latest brand to join the AffiliateCon Sofia line-up on Wednesday 15 and Thursday 16 May, returning to exhibit after last year's successful show.
Founded in 2005, Karamba provides first-class slot, instant win games, live casino and sportsbook to customers, with an emphasis on entertainment combined with a commitment to safety and responsible gaming.
Karamba joins the likes of Parimatch, Kindred Group, Lapalingo, NetoPartners, ActiveWins and many more on the AffiliateCon Sofia floor plan.
Arnaud Serour, Karamba Managing Director, said: "AffiliateCon Sofia 2018 was a great event for us and we are delighted to be returning in 2019."
AffiliateCon Founder Julian Perry said: "It's fantastic to secure Karamba as an exhibitor once again. Adding its renowned brand further enhances our brilliant AffiliateCon Sofia line-up this summer."
Along with first-class brands, AffiliateCon Sofia also boasts an impressive list of speakers; Google Industry Manager Yiannis Kranitis, Mustard Digital Founder Allan Turner and James Scicluna, Co-managing Partner at WH Partners are among those confirmed to speak.
Two full days of educational speeches will be intertwined with lively entertainment, as Mixology returns for the event's main party on Wednesday 15 May.
Click here to book your tickets and network with the best affiliates Europe has to offer this summer.
50% Discount for Prague iGaming Affiliate Conference Tickets – Last Chance!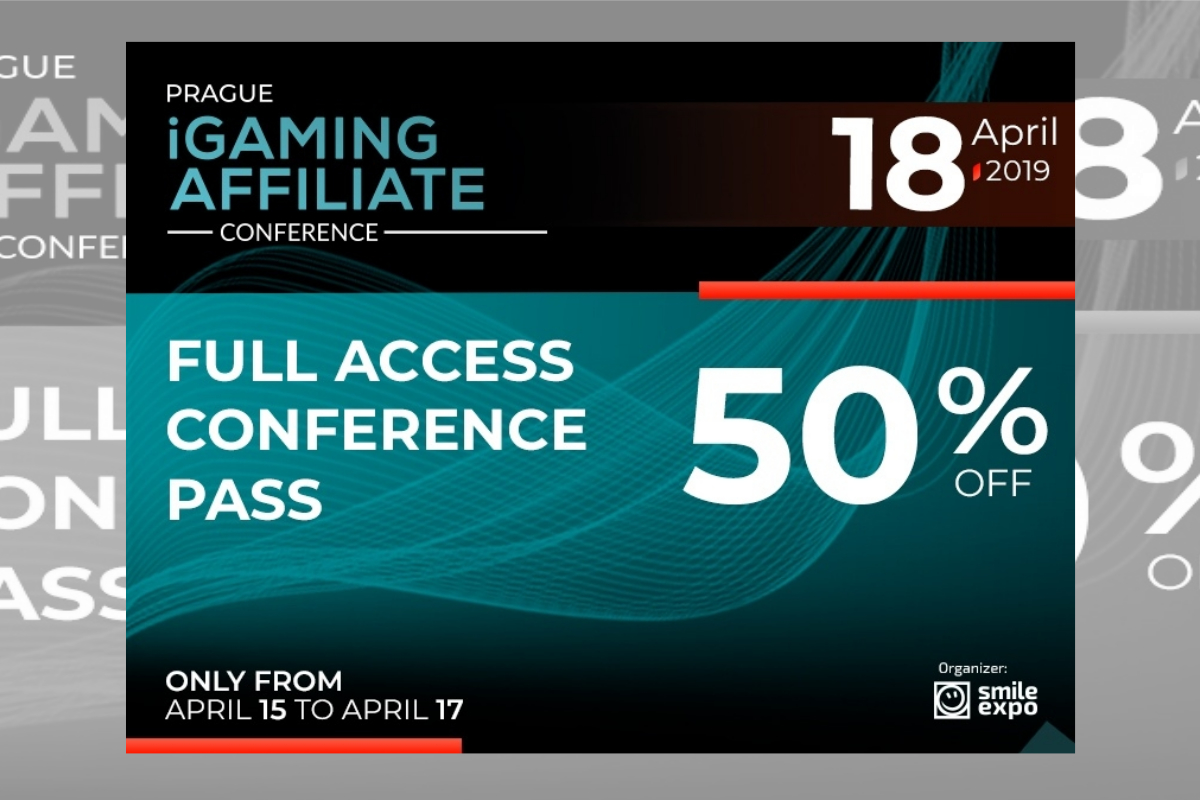 The first Prague iGaming Affiliate Conference, the event about marketing in gambling sphere from Smile-Expo, is approaching. Don't miss the unique offer from the organizer: tickets to the conference at half price!
Ticket's price on April 15 – 17: 3500 CZK.
Ticket's price on the day of the event: 7000 CZK.
The conference will take place on April 18, and will gather leading affiliates, marketers, operators and representatives of the gambling industry.
Program of the Event
The event's program includes conference, demo zone and three panel discussions, where groups of experts will talk about the main industry's aspects.
During the discussions, speakers will elaborate on:
innovative gambling business with affiliate marketing;
potential uses and opportunities of blockchain and cryptocurrencies for iGaming;
current state of gambling regulation in Europe.
Speakers of the event include:
Christina Thakor-Rankin, a Leading Gaming Advisor at 1710 Gaming Ltd;
Jan Řehola, the lawyer at Petroš Sedláčková Legal;
Jan Urbanec, CEO at Endorphina;
Nicc Lewis, CEO & Founder at Expozive;
Raffaela Zillner, Secretary General of the Austrian Association for Betting and Gambling.
The full program of the event and list of speakers are on the website.
Sponsors and Organizer
Leading companies in the gambling industry will become sponsors at the conference:
lanyard sponsor – BetConstruct, technology and services provider for online and land-based gaming industry;
badge sponsor – VBET, online gambling operator with live casino games and sporting events;
bag sponsor – Slotegrator, software solutions provider for online casinos.
The organizer of the conference – the international company Smile-Expo, which has been holding business events about revolutionary technologies and trends of innovations for 13 years.
Join the first Prague iGaming Affiliate Conference and learn about the trends of affiliate marketing in online casinos industry.
Details of the event and tickets with a discount are on the website.