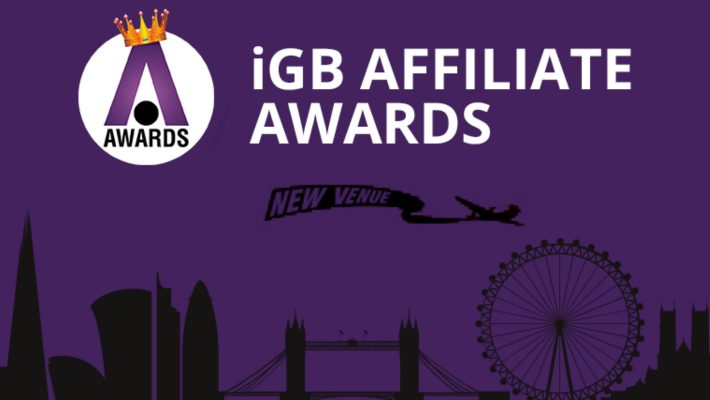 The iGB Affiliate Awards
iGB's Affiliate Awards will be handed out during the London Affiliate Conference 2017, which will take place between the 9th – 12th February next year at ExCel, London.  Next year, like this year the  iGB Affiliate Awards will be free to attend for each person who has registered for the London Affiliate Conference. The nominations for iGB's Affiliate Awards are now officially open.  In order to nominate you'll have to work within the igaming affiliate industry, your nominations can be placed on this page!
Next year's theme for the iGB Affiliate Awards is: momentum. So you might be the biggest at this moment , but the 2017 awards will concentrate on maintaining and growing that position.
Below you'll find some of the changes that were made last year by the organizers of the iGB Affiliate Awards to the process, what will continue in 2017 as well: 
Nominations and voting: The nominations process will be similar to that of the previous years, however the voting has been totally dropped from the process. There's a nominations board that will make use of the supplied information as well as their own industry knowledge to create a shortlist of 7 candidates.
The categories: The number of awards has been reduced from 32 to 25.
The Criteria: will be at the forefront of both the nomination and judging process. This will also focus only on the last 12 months and not before – making sure that the awards will be about the momentum and not the size.
Judging: Here the focus will be on the criteria, with given points to each item to drive accountability and transparency. The number of judges has been increased thus a head judge was created for each category. The head judge's are accountable for the final decision collated with their fellow judges. The judge's decision will be final, the head judge will get involved only if the situation provides a tie.  The judges will  create a report for each award that clearly states why each winner won.
VIP tables: If you want a little bit more, then the VIP tables are just for you.  These include alcohol and close seats to the stage.
Free to attend: The iGB Affiliate Awards is free to attend for everyone registered to attend the London Affiliate Conference 2017.
The iGB Affiliate Awards is hosted by iGB Affiliate – organizers of the iGB Affiliate event series and publishers of iGB Affiliate Magazine.
Related
folder_openAssigned tags
content_copyCategorized under
About author