Income Access to Sponsor Third Annual AffiliateFEST Growth Accelerator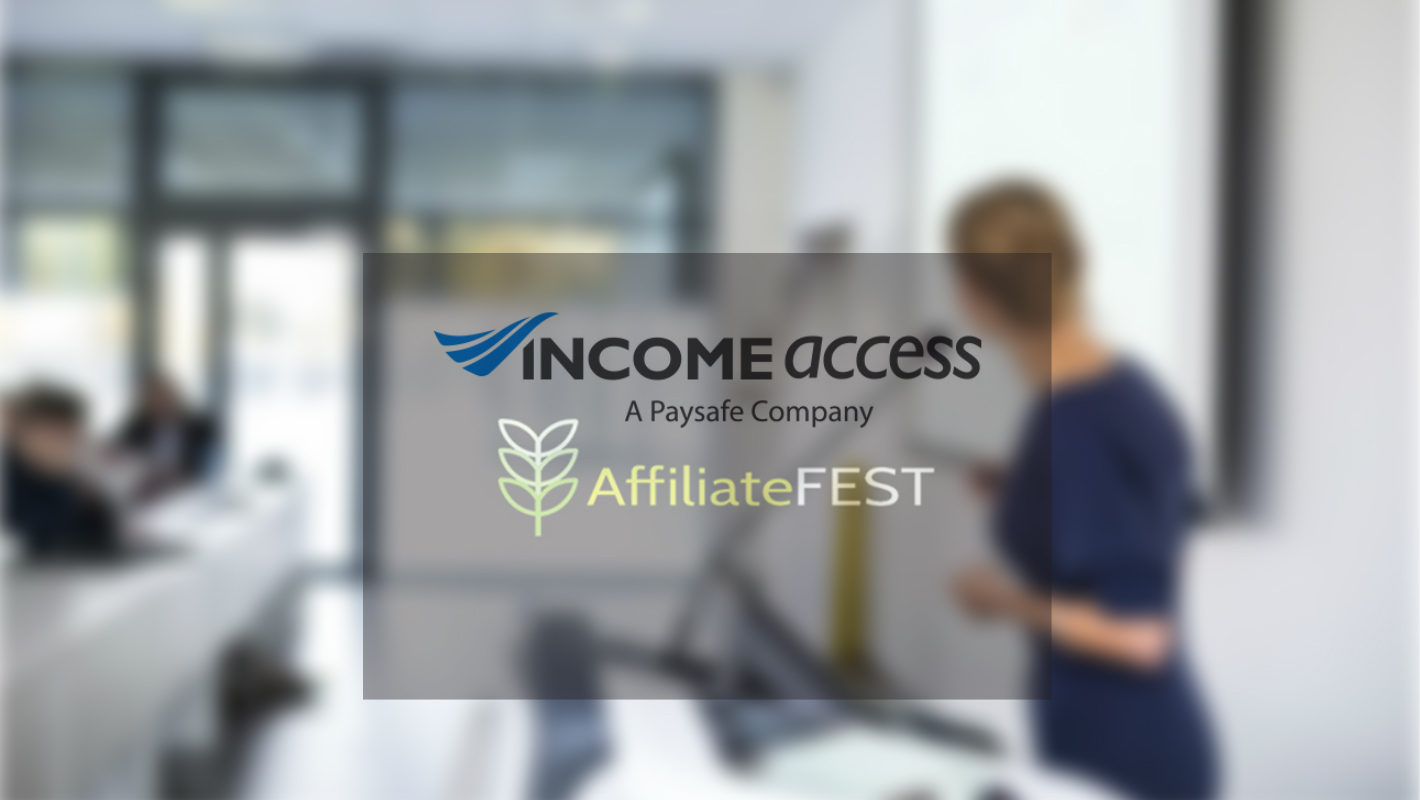 iGaming event will focus on educating affiliates and sharing insights on digital growth hacking
Income Access, Paysafe's marketing technology and services provider, has announced that it will be a sponsoring partner of AffiliateFEST, the annual independent growth accelerator dedicated to educating iGaming affiliates and sharing insights on digital growth hacking. Celebrating its third year, AffiliateFEST will take place on 10th October 2017 at London's Hippodrome Casino in Leicester Square.
Creating an environment of intense learning that encourages affiliates and digital marketing specialists to share tangible insights, AffiliateFEST is a purely educational event that offers a personalised classroom environment. Participating affiliates will have access to valuable digital growth hacking expertise, designed to help stimulate revenue growth.
Through its sponsorship, Income Access, which has won eGR's 'Affiliate Software' B2B Award four times since 2013, will help to support an array of networking sessions focused on building relationships and improving affiliate channel performance. Partnered with more than 250 iGaming brands across an array of markets, Income Access is a longstanding supporter of strategic evolution within the industry.
Sarafina Wolde Gabriel, Vice President of Strategy and Operations, Income Access, said: "We're proud to support AffiliateFEST and its commitment to education and strengthening the affiliate marketing channel. The calibre of digital experts being assembled ensures a rewarding experience for all who attend."
Another draw for affiliates attending the event is that AffiliateFEST will run under a non-disclosure agreement (NDA).
Lee-Ann Johnstone, Founder of AffiliateFEST and CEO of Best Odds Marketing, said: "Generally, iGaming conferences can be a bit thin on providing real actionable content, competition is fierce and people are naturally guarded about giving away their knowledge. We run AffiliateFEST under strict NDA so everybody in attendance, can benefit from the real nuts and bolts insights that you would normally only learn about in a private 1:1 setting."
AffiliateFEST will feature a collection of expert speakers from a variety of specialist digital and business management areas, including: Rob Thurner, Google Squared Lecturer & Founder of Burn The Sky; Judith Lewis, founder of DeCabbit Consultancy; Stephen Kenwright, Director of Search at Branded3, Ben Robinson from RB Capital and Sarah Sangster, Social Media Specialist at Sangster Digital. More information about these and other speakers who will contribute can be found here.
Affiliates who wish to attend this FREE accelerator must register for a place to avoid disappointment, as seats are limited.
Full details of the event can be found on the official website.
About Income Access
Founded in 2002, Income Access is a technology company, affiliate network and digital marketing agency servicing the global gaming market, including regulated iGaming, social gaming, land-based casinos and online financial trading (forex, binary options). Through its award-winning marketing software and a partnership-centric approach, Income Access delivers comprehensive data and strategic insight on marketing campaigns across all digital and offline channels.
In September 2016, Income Access was acquired by Paysafe Group, the company behind the digital wallet brands NETELLER and Skrill. Income Access is partnered with over 300 gaming brands worldwide. These include: Betfred, Gala Interactive, Coral, Sportingbet, Sky Betting & Gaming, PMU, Jackpotjoy, Stan James, Bet Victor, TwinSpires, Caesars Interactive, PKR and Pinnacle.
About Paysafe
Paysafe is a leading global provider of end-to-end payment solutions. Our core purpose is to enable businesses and consumers to connect and transact seamlessly through our industry-leading capabilities in payment processing, digital wallets and online cash solutions. Delivered through an integrated platform, our solutions are geared towards mobile-initiated transactions, real-time analytics and the convergence between bricks-and-mortar and online payments. With over 20 years of online payment experience, a combined transactional volume of US$48 billion in 2016 and over 2,300 staff located in 12 global locations, Paysafe connects businesses and consumers across 200 payment types in over 40 currencies around the world. Paysafe Group plc shares trade on the London Stock Exchange under the symbol (PAYS.L).
About Best Odds Marketing
With almost two decades of digital marketing and affiliate experience gained within retail, payments and at blue chip iGaming brands, Lee-Ann Johnstone has a wealth of expertise as an award winning digital marketing expert and affiliate and entrepreneurial mentor. In 2015 she created AffiliateFEST (www.AffiliateFEST.co.uk) an iGaming digital learning academy for affiliate entrepreneurs and has recently founded Best Odds Marketing (www.bestoddsmarketing.com) offering digital marketing, affiliate strategy, programme management and bespoke training for iGaming businesses.
Affiliate Grand Slam heads to Manila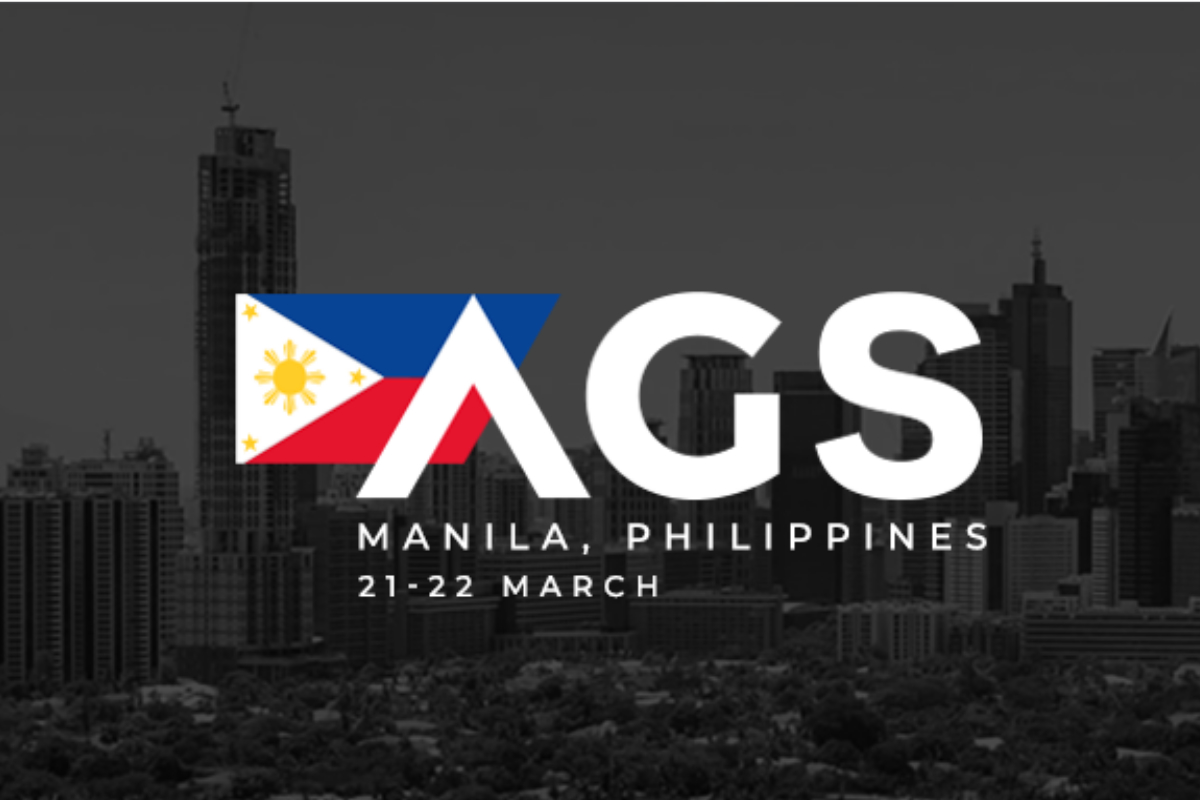 AGS returns to Asia
Affiliates enjoy an evening of fine dining in Hong Kong.
On the 21st to 22nd March, 2019, SiGMA will embark on the next stage of its iGaming roadshow. This year, our established affiliate event, Affiliate Grand Slam, will be held in Manila, the Philippines.
The all-inclusive event will provide ample opportunity for those in the business to forge the kind of deal-making handshakes that will shape the future of the iGaming industry in the years to come. Affiliates will be treated to several no-expense-spared evenings of fine dining and networking with like-minded denizens of the iGaming sphere, as well as an occasion for meaningful debate.
The increasingly competitive Asian region presents an impressive opportunity for those interested in making the most out of the fast-growing, regulated and soon-to-be-regulated markets in the continent. As such, the AGS is ideally positioned on the global iGaming calendar, with the event occurring back-to-back with the ASEAN Gaming Show. The summit will focus on technological innovation and disruption in the Asian market – in line with this focus, the AGS will feature a conference dedicated to a conversation on AI for Affiliates.
The AGS is sponsored by 6 operators and 6 suppliers.
Booking and sponsorship opportunities for this exclusive event are currently available, interested individuals can contact Laima and Claudia.
Are you an affiliate with Asian traffic? Register here.
Relationships between Regulators, Operators and Affiliates Storming the iGaming and Financial Industries discussed at Prague Gaming Summit 3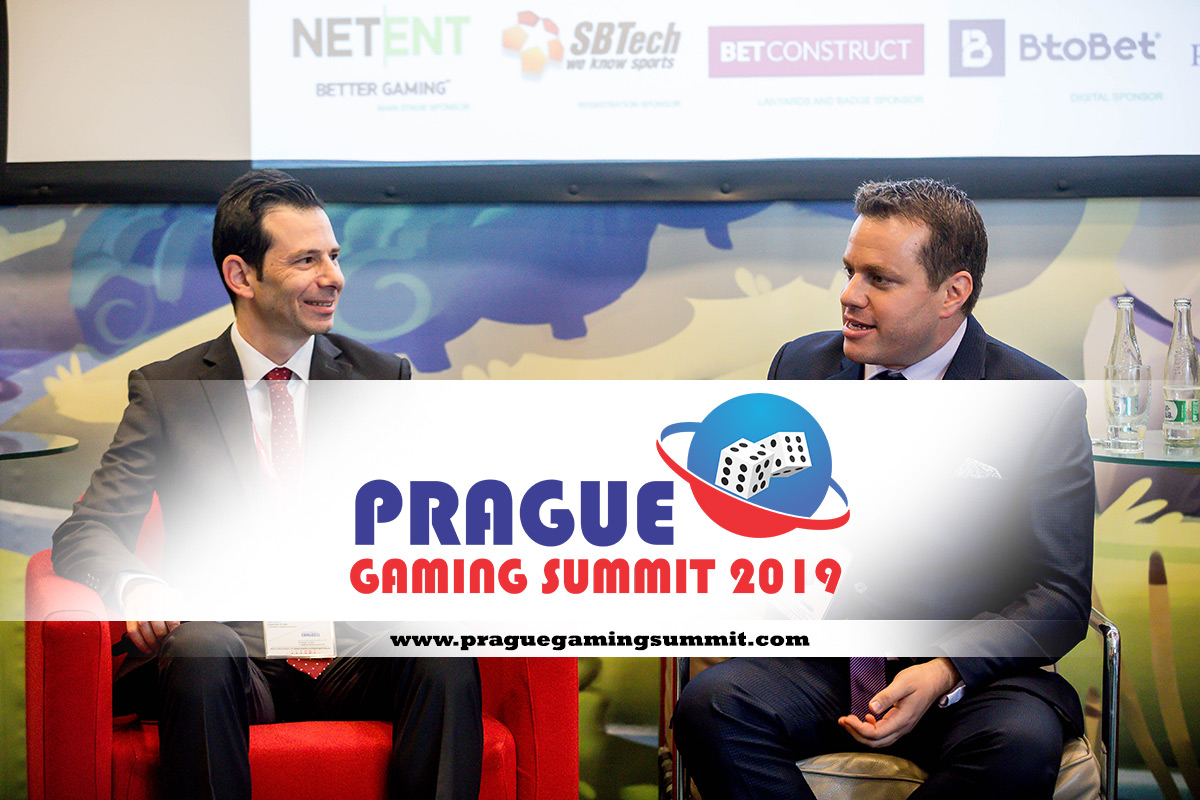 The third edition of Prague Gaming Summit, held on the 12 of March 2019 at Vienna House Andel's Prague, will open with a thought-provoking and energizing panel discussion of operators, service providers, affiliates and expert lawyers. The experts of the panel will present a case study about the Affiliate-Operator relations and how it has been influenced by the regulators choices in 2019 and beyond.
Tal Itzhak Ron (Chairman & CEO at Tal Ron, Drihem & Co., Law Firm), along with a panel of industry experts will dissect the topic and answer a burning question of the industry, the Affiliate-Operator relations can be strained at times, so what should each party look for in a partnership in order to make sure it runs smoothly?
Find out what operators look for in a trustworthy affiliate, and discuss how we can all play a part in improving industry relations across the board. In this exclusive session affiliates, operators, lawyers and regulators discuss topics storming the industry.
As the compliance in the UK and Malta tightens – how do operators and affiliates embrace these changes?
Are players looking for other markets due to these compliance requirements?
As initiatives like trustly "Pay N Play" disrupts the way players open account –  what is the future of player acquisition and how can such initiatives propagate the tightened UK market?
As key personnel shift between the Malta Gaming Authority and Malta Financial Services Authority – can blockchain technology and cryptocurrency be the future basis for the iGaming industry?
What is the current M&A landscape for operators and affiliates?
How are the relationships between operators and white hat affiliates evolving as affiliates programs trim their affiliate partners? Are the big networks, which work on contracts with operators going to totally change the affiliate industry landscape?
What would the affiliate world look like a year from now with all the regulatory changes and the US opening for business?
The panel members will be:
Assaf Stieglitz (President, Odds1x2 Holdings)
Amir Mikay (Co-founder, TrafficLightMedia)
Yoav Dotan (Co-Founder, Affiliate Cruise and Genesis Global)
Stephanie Attias (Global Head of Regulation, Tal Ron, Drihem & Co.)
Don't miss out on this exciting opportunity to engage on the subject of operator and affiliate relations at Prague Gaming Summit 3! You can Register here or View the Agenda
Whether you are a new to the industry or a veteran, Prague Gaming Summit offers the opportunity to learn something new and be part of a group at the forefront of gambling industry in the Czech Republic, Slovakia, Poland, Austria, Switzerland, Germany and Liechtenstein.
The Summit will approach all regulatory and compliance related aspects of the mentioned markets and will also highlight some trending topics such as the relationships between Regulators, Operators – Affiliates, MasterCard's new requirements for Online Merchants (CFD, FX, Gaming, Crypto), understanding millennials (with emphasis on eSports, Daily Fantasy Sports an Virtual Sports), outsourcing for gaming companies, IT security, AML, KYC, CSR.
Several topics will also focus on the use of AI in sports betting industry related Big Data and in Responsible Gambling.
The program will also include a very important IMGL MasterClass that will aim to sharing the latest insights by the International Masters of Gaming Law experts about advertisement banning.
Full details about the event can be found on the official event website: www.praguegamingsummit.com
Login Casino raffles one VIP ticket for Kyiv iGaming Affiliate Conference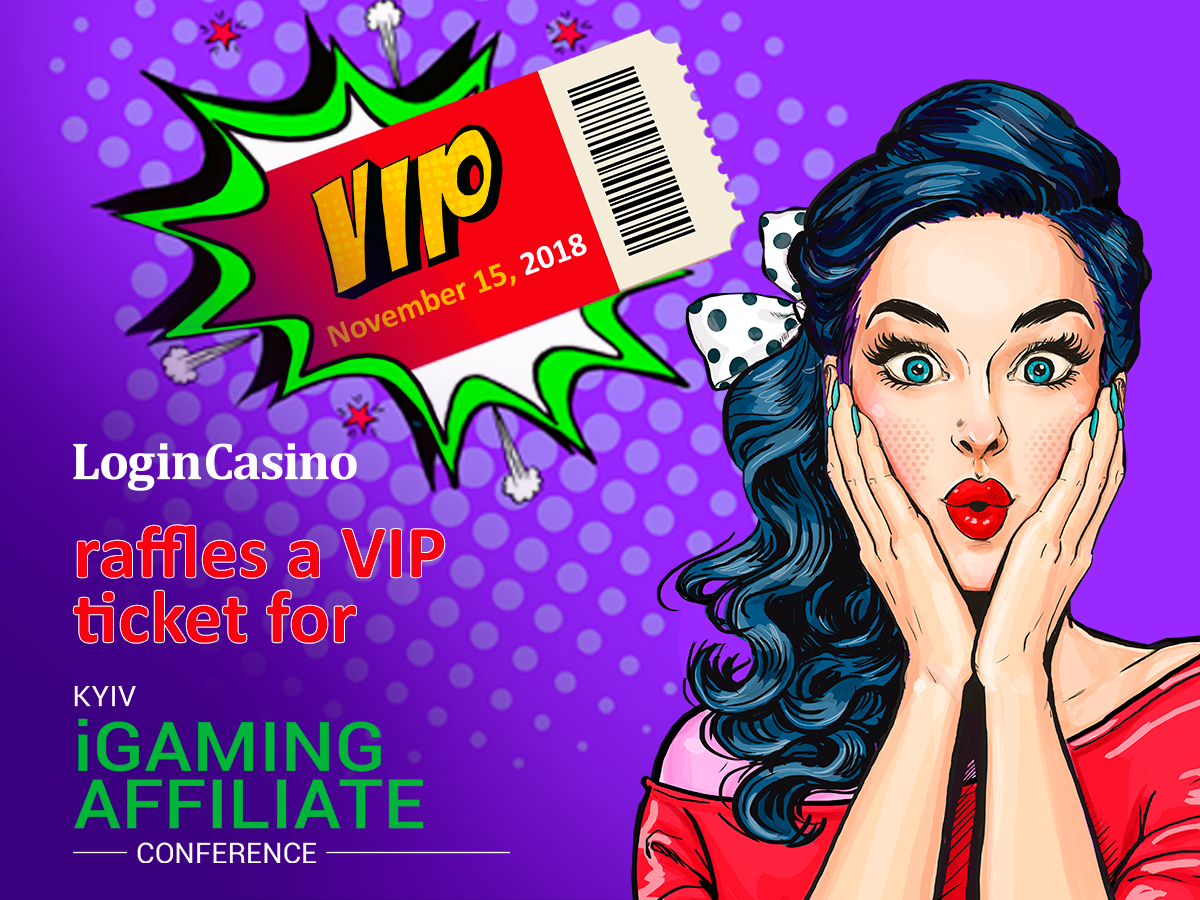 Login Casino, the media gambling-sponsor of Kyiv iGaming Affiliate Conference, is raffling a free VIP ticket for the event.
The conference will be held on November 15 at a popular local platform TAO Event Hall, Kyiv, Ukraine. In order to take part in the raffle one has to fill in the registration form on the Login Casino website, having indicated the name and e-mail address from 9.10.2018 to 04.11.2018. The winner will be determined on November 5 via a random number generator.
The VIP ticket includes:
separate registration at the entrance;

comfortable VIP zone with the best level of service and networking opportunities;

access to both conference and exhibition area;

access to the after-party;

gifts from the event organizers.
What is going to be at the conference:
Both local and foreign experts of the sector will take part in the event. The conference will bring together iGaming business representatives as well as stakeholders of the affiliate marketing industry – one of the most accessible ways of brand promotion. The platform will give the visitors and speakers the opportunity to get new business contacts and listen to a number of useful reports.
During the event, the industry experts will take the floor in section № 1. They will cover the following topics:
revenues from the affiliate programs;

correct paid traffic redirection to gambling website;

which resources outside of the Runet can be useful for operators;

how exactly the work for the World Wide Web is carried out and many more.
The special guest for the event is the head of the advertising traffic audit service ClickFrog.ru Konstantin Novofastovsky. He will dwell on how a successful gambling-related traffic purchase is carried out as well as about the most popular traffic channels to gambling websites. The expert will also explain how to avoid bots, what to choose – CRM-banner or ClickUnder and many more.
One more speaker at the platform for presentations in section № 1: Conference will be Vladimyr Luchaninov, Procurement Director at Firelink Media. He will explain the criteria for choosing an affiliate program, which risks and pitfalls can be connected with it.
The event organizer is an international company Smile-Expo.
Register: https://bit.ly/2QE5peS