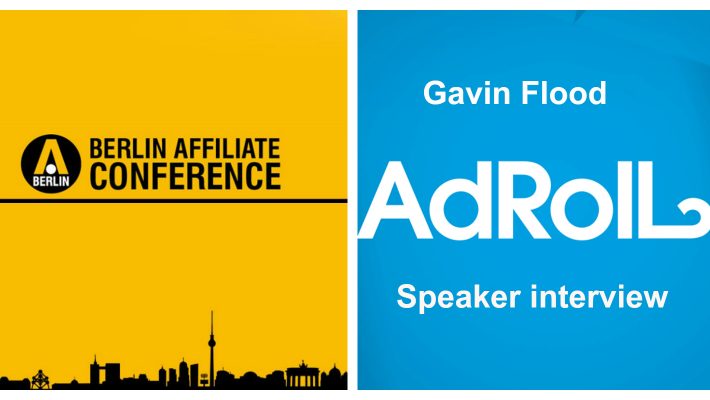 Gavin Flood – Speaker Interview BAC 2016
The organizers of the Berlin Affiliate Conference caught up with Gavin Flood, from AdRoll, for a small speaker interview ahead of the session "The State of Marketing Attribution: Insights on Meeting Attribution Challenges", which is going to be held on the 22nd of October 2016 at 16:00 in conference room 1 . Gavin is gonna cover topics like the challenges facing brands nowadays but he's also going to provide you with tips regarding marketing attributions and how to implement it for your businesses.
iGB: HOW IS YOUR TOPIC RELEVANT TO OUR INDUSTRY?
Gavin: I look at the strategies that brands are employing around attribution – how well they are leveraging their data, and I look at the challenges they face in integrating attribution into their marketing.
Being able to effectively attract, convert and grow your customer base is central to business success in the igaming sector. This presentation demonstrates the role that attribution plays here.
iGB: WHAT IS THE ONE THING YOU HOPE DELEGATES GET OUT OF YOUR SESSION?
Gavin: With the proliferation of the marketing stack, advertising channels and the user devices, it's more important than ever to have an understanding of attribution and the keys to effective implementation.
iGB: WHY CHOOSE THIS EVENT AS YOUR PLATFORM TO VOICE YOUR FINDINGS?
Gavin: igaming brands operate in one of the fastest, most diverse and high transaction volumes sectors in the world – so attribution is critically important to them.
iGB: HOW DO YOU PLAN ON MAXIMIZING YOUR TIME AT THE EVENT?
Gavin: In addition to the speaking opportunity, I will be joined by a number of my colleagues and we will have a booth from which to base ourselves as we reach out to brands over the course of the event.
Gavin Flood is Marketing Director at AdRoll, a prospecting and retargeting platform of choice for more then 25,000 businesses worldwide.
Related
folder_openAssigned tags
content_copyCategorized under
About author