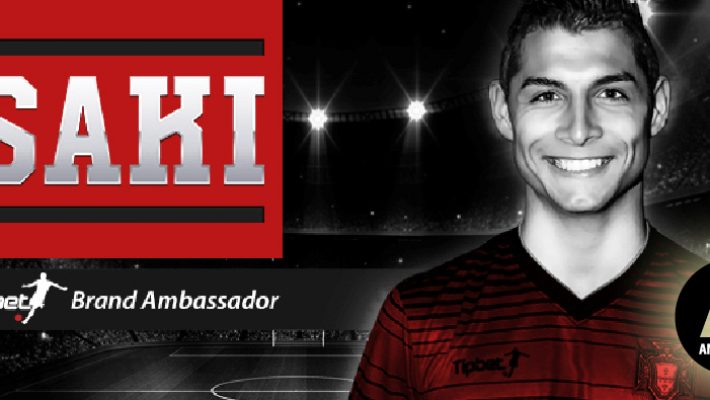 Tipbet's Brand Ambassador Saki will perform at the Amsterdam Affiliate Conference
Tipbet will be bringing freestyle footballer and Cristiano Ronaldo lookalike, Saki, to this year's Amsterdam Affiliate Conference.
Helene Belfiore, Online Marketing & Affiliate Manager at Tipbet said, "The Tipbet Team is truly excited to come to the Amsterdam Affiliate Conference with their Brand Ambassador Saki, the freestyle football phenomena and Cristiano Ronaldo's Double. Saki is a highly talented and humble person. With over 680.000 Followers on Facebook, he is always striving to give his best to his fans by showing his amazing freestyle skills to the public and making people's eyes shine."
During the show in Amsterdam, Saki will be performing various body tricks with a football mostly in the outdoor smoking area where Tipbet is the main sponsor.
He will be happy to meet his Fans and speak about his passions and ambitions. The collaboration between Tipbet and Saki aims to embody Tipbet's ethics and identity in every way possible, including its most important values: fair play, trustworthiness and reliability.
You can meet the Tipbet Affiliate Team and Saki in Amsterdam!
Related
folder_openAssigned tags
content_copyCategorized under
About author