Interview with Duncan Garvie about ThePOGG's new announcement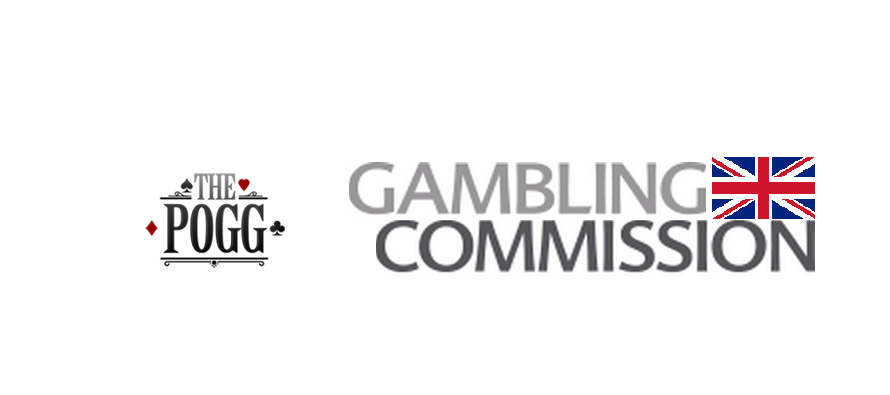 ThePOGG.com approved for Alternative Dispute Resolution (ADR) Service by UKGC 
The United Kingdom Gambling Commission has approved ThePOGG.com as an Alternative Dispute Resolution (ADR) service. A spokesperson for ThePOGG.com stated:
[blockquote style="2″]We have been successfully managing player and casino disputes for over three years and our tally of complaints managed is now nearing 500. We are extremely proud of the fact that the UKGC has recognised the value of the service we provide and the integrity of our team. We look forward to working closely with the UKGC to continue mediating and acting as a conduit between players and operators.[/blockquote]
ThePOGG.com is one of the first affiliate sector organisations to be granted ADR status by the UKGCand the individual responsible for managing the complaints side of ThePOGG has recently attained mediation and arbitration qualifications from The Chartered Institute of Arbitrators, further adding to the quality of service ThePOGG can provide. Notably the ADR service provided by ThePOGG.com differs markedly from the services provided by all of the other ADR service operators in that there is absolutely no charge for utilising the experience the team at ThePOGG has. No ADR charges players for use of their service but ThePOGG is unique in providing a cost free service to operators wishing to call upon its team's 10 years of experience in the online gambling industry. The ethos behind ThePOGG is to provide the best possible support service to those requiring dispute resolutions and to ensure that cost is not prohibitive – hence why the service is free to all.
The full license and it's text can be viewed here: http://thepogg.com/wp-content/uploads/2016/01/ThePOGG-approved-ADR-service-UKGC.pdf
We have managed to interview the manager of ThePOGG, Mr. Duncan Garvie, a well respected affiliate which has been in the industry for quite a while.
TheVoice: Wow, this is huge news for you guys, ThePOGG.com has been approved for Alternative Dispute Resolution (ADR) Service by UKGC. You are the first affiliate to be granted this license. How does it feel?

Duncan: In a word – fantastic! A significant amount of time was invested in getting the site ready to submit our application and seeing that work pay dividends is very very satisfying.
TheVoice: What was the main idea behind applying for this license and was this included in the masterplan when building ThePOGG?

Duncan: When ThePOGG was first started, the UKGC license hadn't come into place yet and most of the market was still unsure of exactly what form it was going to take. So the ADR structure that exists today wasn't a factor in the initial development of our business plan. That said, as soon as we became aware of the ADR system that the UKGC intended to implement it seemed like a natural extension of what we do already.
The primary objectives behind ThePOGG.com has always been to offer players a genuine service and resource to players. Our focus has always been on ensuring that we provide players with a wealth of information to help them make the best decisions regarding who to play with. To do that though, we need to ensure that player complaints are being taken care of appropriately. This focus on quality information has been continued in our newest product – POGGStrategies.com – which looks to offer the highest quality information on mathematically sound strategies for all casino games. Unlike so many other affiliates who focus on SEO and marketing, the player is our focus.
Initially we did have concerns that the UKGC license was going to restrict operators to ONLY discussing complaints with their listed ADR providers – this would have significantly impacted our complaint service making gaining ADR status essential to our ongoing business relationship with many UKGC accredited operators. As ThePOGG places such a strong emphasis on maintaining a positive reputation, ranking operators by their treatment of players rather than their willingness to pay upfront advertising fees, not being able to actively resolve complaints for our well placed operators would have significantly undermined our model.
Fortunately those concerns turned out to be unjustified. However that didn't change our opinion of the value such an accreditation would bring. At the present time I'm confident that most people on both sides of the table in the online gambling industry would agree that the UKGC represent the most credible regulatory force in the market. Achieving ADR status involved significant work on our part and required us to answer a lot of questions regarding potential conflicts of interest for the UKGC. I feel that being the first affiliate operator to gain ADR status demonstrates how well our system holds up to external scrutiny and our commitment to integrity.
TheVoice: Can you shortly explain the process on which these disputes are received on your end and how are they disputed?
Duncan: From this point there will be minor differences between the way complaints are managed depending on whether the operator being complained about lists us as one of their ADRs. The essential difference is that an operator that lists us as an ADR has a responsibility to discuss complaints fully with us, whereas an operator that does not hold a UKGC license, or chooses not to list us as an ADR has the choice whether or not they will discuss the complaint. An operator choosing not to engage automatically results in a negative status for the final report and at that point we will often assist the player taking their complaint to whatever regulator body or ADR service the operator will talk to.
Beyond that difference the process for dealing with complaints is essentially the same. When a player submits a complaint firstly we review and publish the complaint, acknowledging that we have received the complaint. At this stage the complaint is published in such a manner that it is not publically available – only the submitting player and ThePOGG complaint team have access to the complaint thread. This system is set up this way to ensure that any accusations that are made are based in fact or removed before publication to prevent any unjustified damage being done to an operator's reputation.
We then contact the operator that is being complained about to get there feedback on the issue. At this stage the process isn't rigidly defined. There can be several rounds of back and forth communication between our team, the player and the operator, as we try to establish exactly what both parties feel the issues have been and whether terms and conditions have been adhered to.
Finally, once we feel we have all of the relevant information, where appropriate we will try to guide both parties to a reasonable middle ground and where there is one party that is clearly right we will provide the involved parties with our conclusion the justifications for those conclusions. The only exceptions to this is where there's security concerns suggesting that a player has been engaged in illegal activities at which point we provide the conclusions without the justifications so as not to educate others as to how to circumnavigate security procedures.
To date I would consider the process remarkably successful as we rapidly approach the point where we've returned over half a million dollars to player!
It's also worth point out that within the next two weeks we will also be launching a similar service for affiliates – POGGWebmasters.com. This service won't fall under our UKGC ADR remit, but will provide affiliates with a dedicate complaints service run by the same team.

Welcome to Kyiv-Tbilisi Affiliate Journey: a Double Ticket Will Unveil Two Markets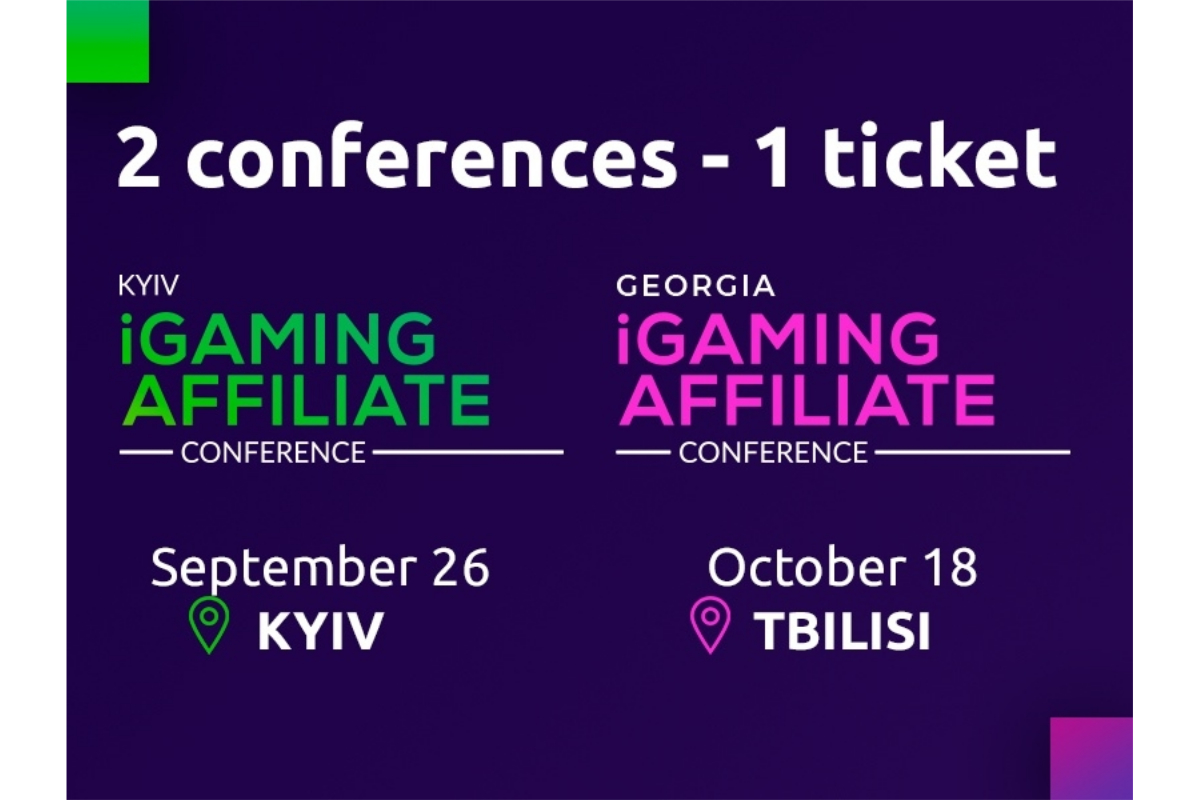 On October 18, Smile-Expo will organize Georgia iGaming Affiliate Conference – a practical event dedicated to affiliate marketing in the offline and online gambling business. Speakers will discuss the efficient strategies for attracting clients and traffic, as well as the legal aspects of land based and virtual casinos operations.
Conference website already features seven expert presentations and two participants of the panel discussion: "Offline and online casinos. Review of tools aimed at user attention". Presenting the event program, organizers also announced a new special offer: Kyiv-Tbilisi Affiliate Journey, allowing to buy two tickets to events in Tbilisi and Kyiv.
What to expect from Kyiv iGaming Affiliate Conference?
Kyiv will host the second annual conference dedicated to iGaming affiliate marketing on September 26. Attendees of Kyiv iGaming Affiliate Conference 2019 will enjoy latest insights, interactive program, lots of networking, communication with experts from five countries, and a demo zone with reputed companies.
Speakers of the conference include webmasters, affiliates, arbitrage specialists, marketers and top lawyers. They will address key issues:
How to get maximum quality traffic from the CPA networks?
How blockchain influenced the gambling market?
Why advertisers and affiliates need to work together to reach the best result?
How to find traffic for betting mobile app?
How to build funnels while working in the gambling niche?
What is important for banks and regulators in the activities of operators and affiliates?
Gambling market in Africa: what this is and is there money?
Besides, a panel discussion will take place as part of the event, highlighting gambling, betting, esports, as well as finding the balance between these sectors.
A double ticket to Kyiv – Tbilisi Affiliate Journey
Specialists working in the iGaming segment will learn useful knowledge at Georgia iGaming Affiliate Conference and Kyiv iGaming Affiliate Conference, having a chance to talk to local experts, find out more about the operations in the region, and learn about the prospects for launching and expanding the business.
That's why, Smile-Expo is offering you a Kyiv-Tbilisi Affiliate Journey, allowing to get one ticket for two conferences at the best price. The price for one ticket till September 3 comprises €150 only.
Each week, the price will grow €50, and with each price increase, we'll add new exciting options from the organizers into tickets. Kyiv-Tbilisi Affiliate Journey will last one month, ending on September 22.
You can buy a double ticket on websites of both conferences, the special category is open on the pages of registration.
MyAffiliates announces its rebranding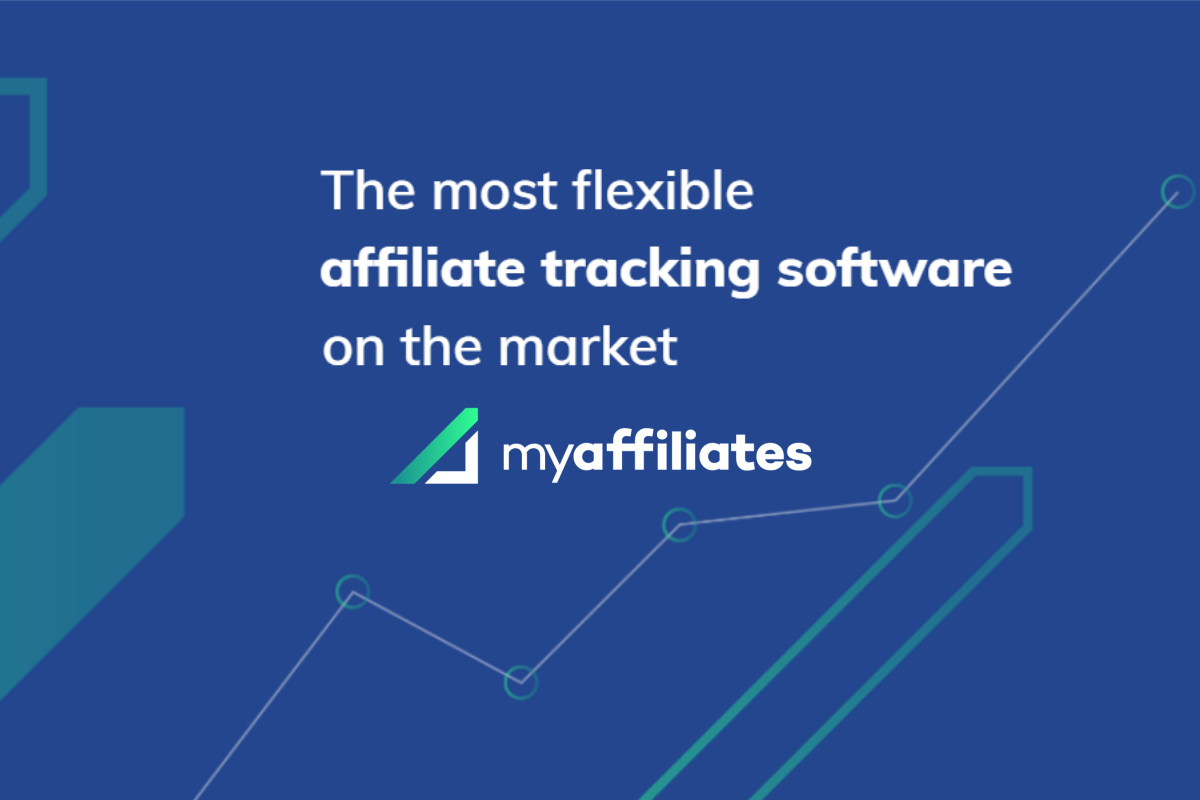 MyAffiliates, the affiliate marketing software provider, announced today a major rebranding of its product image to reflect the company's evolution in the online betting, gaming, forex and binary industries.
Clemence Dujardin, General Manager at MyAffiliates said: "MyAffiliates has been around since 2007. Our technology and our products have evolved considerably since then. It was high time for a rethink of our brand to plot our journey in the years ahead. We have been very successful over the years working with an ever growing number of online operators worldwide. Our new brand is an invitation to them to join us as we continue to improve our offering.
"The new brand recalls MyAffiliates' sterling reputation as the most flexible affiliate marketing software on the market. This flexibility is built on the features we developed along the years. But our success also rests on transparency in our pricing structure and the support we provide our customers anytime they need it, whichever time zone they are in. Our vision remains to build software that answers the needs of the industry, backed by reliable and scalable technologies."
Steven Harris, MyAffiliates' founding Director said: "Over the years, our professional and well-grounded team, managed to evolve our product into the affiliate marketing software affiliates love. For us it is crucial that our clients find all they need and more to run a successful affiliate program and grow their business. It is equally important for us that the end users — the affiliates — continue to enthusiastically approve of our solution. We will not rest on our past successes.
"This rebranding tells the story of our evolution and better represents MyAffiliates as the young and dynamic company that we are, continuously striving to develop the best product of its kind on the market as we help our clients grow."
Visit www.myaffiliates.com.
iGaming Focus Areas and СРА Selection to Be Discussed at Kyiv iGaming Affiliate Conference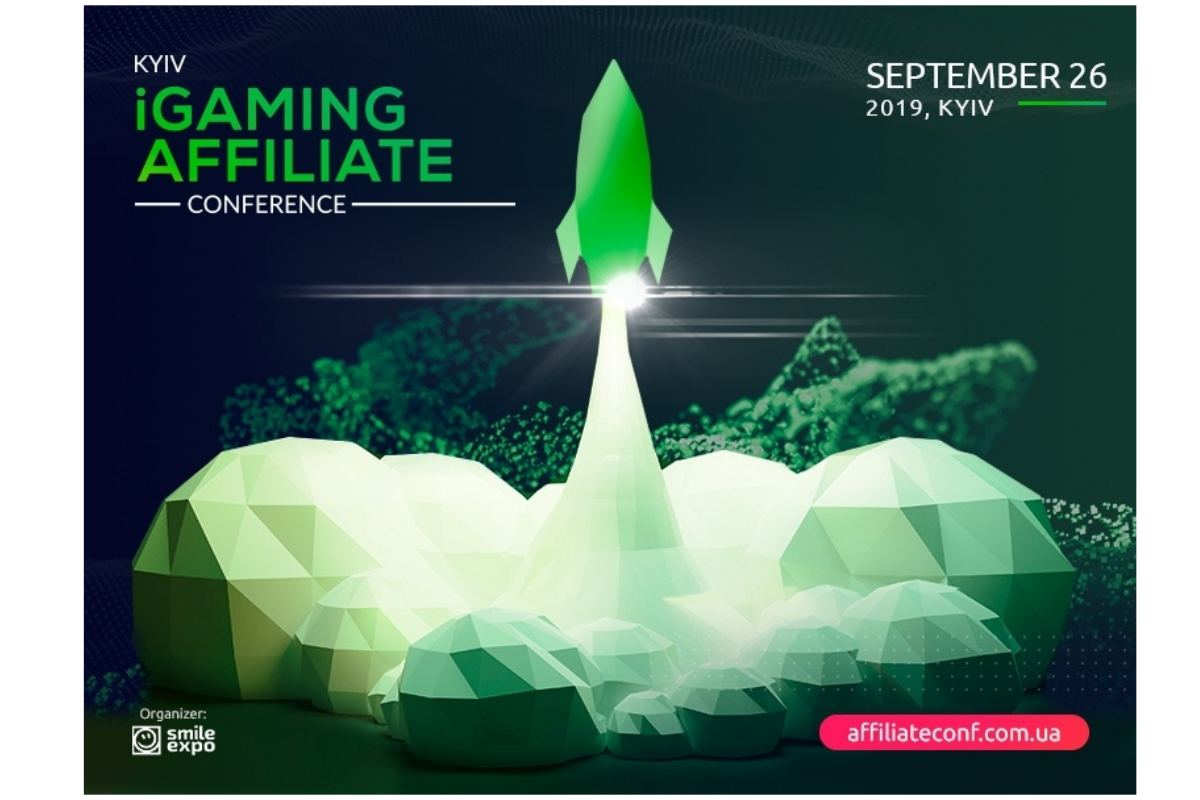 The second Kyiv iGaming Affiliate Conference organized by Smile-Expo will come back to the capital of Ukraine on September 26. Relevant case studies, networking, and afterparty: the conference program will be as efficient and useful as possible.
What issues will be raised by speakers
Kyiv iGaming Affiliate Conference will involve expert speakers: webmasters, affiliates, arbitrage specialists, marketers, and specialized lawyers. Presentations by most of them sparked the great interest of the audience at the previous event. This time, professionals will introduce new presentations and recent case studies of their practice.
Tatiana Nasonova, CEO at Gambling Pro and an arbitrage expert, will analyze why advertisers and affiliates need to work closely to reach the maximum result. She will talk about core factors in the brand confidence as well as explain how advertisers can offer the best possible conditions to webmasters so that it won't cost a bundle. At the past event in Kyiv, the speaker revealed how to enhance the conversion of your own offer tenfold. Tatiana is a frequent guest at international events as well as the founder of 'Tough Arbitrage of St. Petersburg' and Black Inc public pages.
Roman Bout, Founder of Quints – a developer of affiliate program software, will illustrate how operators can seamlessly shift from Revenue Share to CPA and stress the importance of the registration to deposit conversion when selecting the СРА model. Besides, the speaker will mention special features of player behaviors and traffic analysis. At the first Kyiv iGaming Affiliate Conference, Roman shared examples of the high-quality support increasing online casino revenues and gave use cases of reducing the customer attrition by 50%.
Viacheslav Ustimenko, CEO at LAWBOOT and an expert in legal consulting of IT, fintech, and gambling companies, will tell attendees about the legal difference in gambling, games of skill, and loot box projects as well as examine pros and cons of work with them. Moreover, conference guests will discover all about the banking compliance in 2019 from the expert: what has changed since 2018, what should be taken into account, what is already inefficient in comparison with the last year. At the previous conference, Viacheslav clarified where to register a company for the affiliate program and why the GDPR was a significant aspect for iGaming company operations.
"LP and LLP partnerships are no longer legal solutions. If you need a reliable banking account, change LP for Hong Kong," the expert stated.
For the first time, Kyiv iGaming Affiliate Conference will engage Vitaliy Stetsenko, a speaker at top conferences and events dedicated to arbitrage, CPA, and online marketing, and the founder of Initium Group (the holding company includes RichAdvert traffic arbitrage school). As an entrepreneur and infopreneur, he frequently provides the audience with interesting arbitrage best practices. At Kyiv's second event, Vitaliy will present workable strategies for mobile traffic arbitrage and examples of efficient creatives and advertising campaigns.
Panel discussion
The conference will feature a panel discussion allowing influencers to talk about prospects of such areas as casinos, betting, and esports. They will highlight what to emphasize this year and how to find the necessary balance between the above-mentioned sectors. The discussion will be moderated by Levon Nikoghosyan from PartnerMatrix.
Target audience
If you are an operator, a developer, a webmaster, an arbitrage specialist, an affiliate, or a SEO expert, the major affiliate marketing event is a crucial point in your schedule.
Networking and afterparty
Kyiv iGaming Affiliate Conference means not only beneficial presentations and case studies. Event guests will also be able to take part in fruitful networking and obtain new partners for cooperation as well as for business promotion and growth.
The afterparty will be available to owners of VIP tickets, sponsors, participants, and speakers. It is the best chance to negotiate on professional issues in a relaxed atmosphere.
Organizer and partners
The conference is organized by Smile-Expo, an international company that has been holding business events on innovations for 13 years. Media Gambling Sponsor of Kyiv iGaming Affiliate Conference will be a business online publication called Login Casino, while Media Sponsor will be YOGONET International Edition.
The event program can be found on the official website of Kyiv iGaming Affiliate Conference.