Interview with Duncan Garvie about ThePOGG's new announcement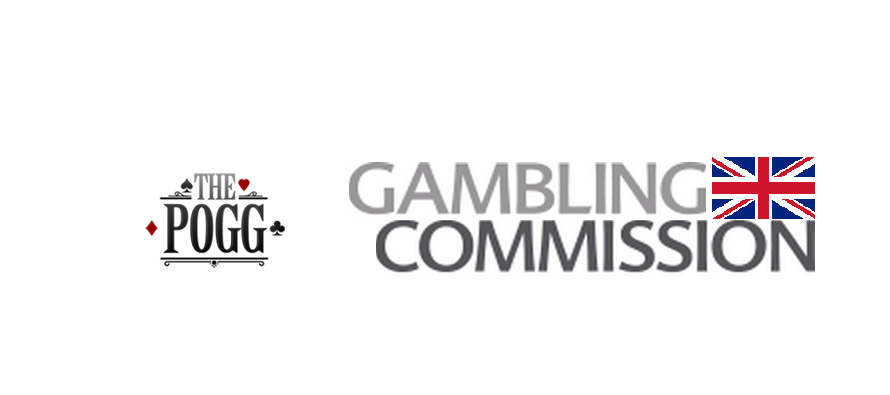 ThePOGG.com approved for Alternative Dispute Resolution (ADR) Service by UKGC 
The United Kingdom Gambling Commission has approved ThePOGG.com as an Alternative Dispute Resolution (ADR) service. A spokesperson for ThePOGG.com stated:
[blockquote style="2″]We have been successfully managing player and casino disputes for over three years and our tally of complaints managed is now nearing 500. We are extremely proud of the fact that the UKGC has recognised the value of the service we provide and the integrity of our team. We look forward to working closely with the UKGC to continue mediating and acting as a conduit between players and operators.[/blockquote]
ThePOGG.com is one of the first affiliate sector organisations to be granted ADR status by the UKGCand the individual responsible for managing the complaints side of ThePOGG has recently attained mediation and arbitration qualifications from The Chartered Institute of Arbitrators, further adding to the quality of service ThePOGG can provide. Notably the ADR service provided by ThePOGG.com differs markedly from the services provided by all of the other ADR service operators in that there is absolutely no charge for utilising the experience the team at ThePOGG has. No ADR charges players for use of their service but ThePOGG is unique in providing a cost free service to operators wishing to call upon its team's 10 years of experience in the online gambling industry. The ethos behind ThePOGG is to provide the best possible support service to those requiring dispute resolutions and to ensure that cost is not prohibitive – hence why the service is free to all.
The full license and it's text can be viewed here: http://thepogg.com/wp-content/uploads/2016/01/ThePOGG-approved-ADR-service-UKGC.pdf
We have managed to interview the manager of ThePOGG, Mr. Duncan Garvie, a well respected affiliate which has been in the industry for quite a while.
TheVoice: Wow, this is huge news for you guys, ThePOGG.com has been approved for Alternative Dispute Resolution (ADR) Service by UKGC. You are the first affiliate to be granted this license. How does it feel?

Duncan: In a word – fantastic! A significant amount of time was invested in getting the site ready to submit our application and seeing that work pay dividends is very very satisfying.
TheVoice: What was the main idea behind applying for this license and was this included in the masterplan when building ThePOGG?

Duncan: When ThePOGG was first started, the UKGC license hadn't come into place yet and most of the market was still unsure of exactly what form it was going to take. So the ADR structure that exists today wasn't a factor in the initial development of our business plan. That said, as soon as we became aware of the ADR system that the UKGC intended to implement it seemed like a natural extension of what we do already.
The primary objectives behind ThePOGG.com has always been to offer players a genuine service and resource to players. Our focus has always been on ensuring that we provide players with a wealth of information to help them make the best decisions regarding who to play with. To do that though, we need to ensure that player complaints are being taken care of appropriately. This focus on quality information has been continued in our newest product – POGGStrategies.com – which looks to offer the highest quality information on mathematically sound strategies for all casino games. Unlike so many other affiliates who focus on SEO and marketing, the player is our focus.
Initially we did have concerns that the UKGC license was going to restrict operators to ONLY discussing complaints with their listed ADR providers – this would have significantly impacted our complaint service making gaining ADR status essential to our ongoing business relationship with many UKGC accredited operators. As ThePOGG places such a strong emphasis on maintaining a positive reputation, ranking operators by their treatment of players rather than their willingness to pay upfront advertising fees, not being able to actively resolve complaints for our well placed operators would have significantly undermined our model.
Fortunately those concerns turned out to be unjustified. However that didn't change our opinion of the value such an accreditation would bring. At the present time I'm confident that most people on both sides of the table in the online gambling industry would agree that the UKGC represent the most credible regulatory force in the market. Achieving ADR status involved significant work on our part and required us to answer a lot of questions regarding potential conflicts of interest for the UKGC. I feel that being the first affiliate operator to gain ADR status demonstrates how well our system holds up to external scrutiny and our commitment to integrity.
TheVoice: Can you shortly explain the process on which these disputes are received on your end and how are they disputed?
Duncan: From this point there will be minor differences between the way complaints are managed depending on whether the operator being complained about lists us as one of their ADRs. The essential difference is that an operator that lists us as an ADR has a responsibility to discuss complaints fully with us, whereas an operator that does not hold a UKGC license, or chooses not to list us as an ADR has the choice whether or not they will discuss the complaint. An operator choosing not to engage automatically results in a negative status for the final report and at that point we will often assist the player taking their complaint to whatever regulator body or ADR service the operator will talk to.
Beyond that difference the process for dealing with complaints is essentially the same. When a player submits a complaint firstly we review and publish the complaint, acknowledging that we have received the complaint. At this stage the complaint is published in such a manner that it is not publically available – only the submitting player and ThePOGG complaint team have access to the complaint thread. This system is set up this way to ensure that any accusations that are made are based in fact or removed before publication to prevent any unjustified damage being done to an operator's reputation.
We then contact the operator that is being complained about to get there feedback on the issue. At this stage the process isn't rigidly defined. There can be several rounds of back and forth communication between our team, the player and the operator, as we try to establish exactly what both parties feel the issues have been and whether terms and conditions have been adhered to.
Finally, once we feel we have all of the relevant information, where appropriate we will try to guide both parties to a reasonable middle ground and where there is one party that is clearly right we will provide the involved parties with our conclusion the justifications for those conclusions. The only exceptions to this is where there's security concerns suggesting that a player has been engaged in illegal activities at which point we provide the conclusions without the justifications so as not to educate others as to how to circumnavigate security procedures.
To date I would consider the process remarkably successful as we rapidly approach the point where we've returned over half a million dollars to player!
It's also worth point out that within the next two weeks we will also be launching a similar service for affiliates – POGGWebmasters.com. This service won't fall under our UKGC ADR remit, but will provide affiliates with a dedicate complaints service run by the same team.

AEToken Affiliate Platform Wins Blockchain Pitch Competition for Best ICO 2018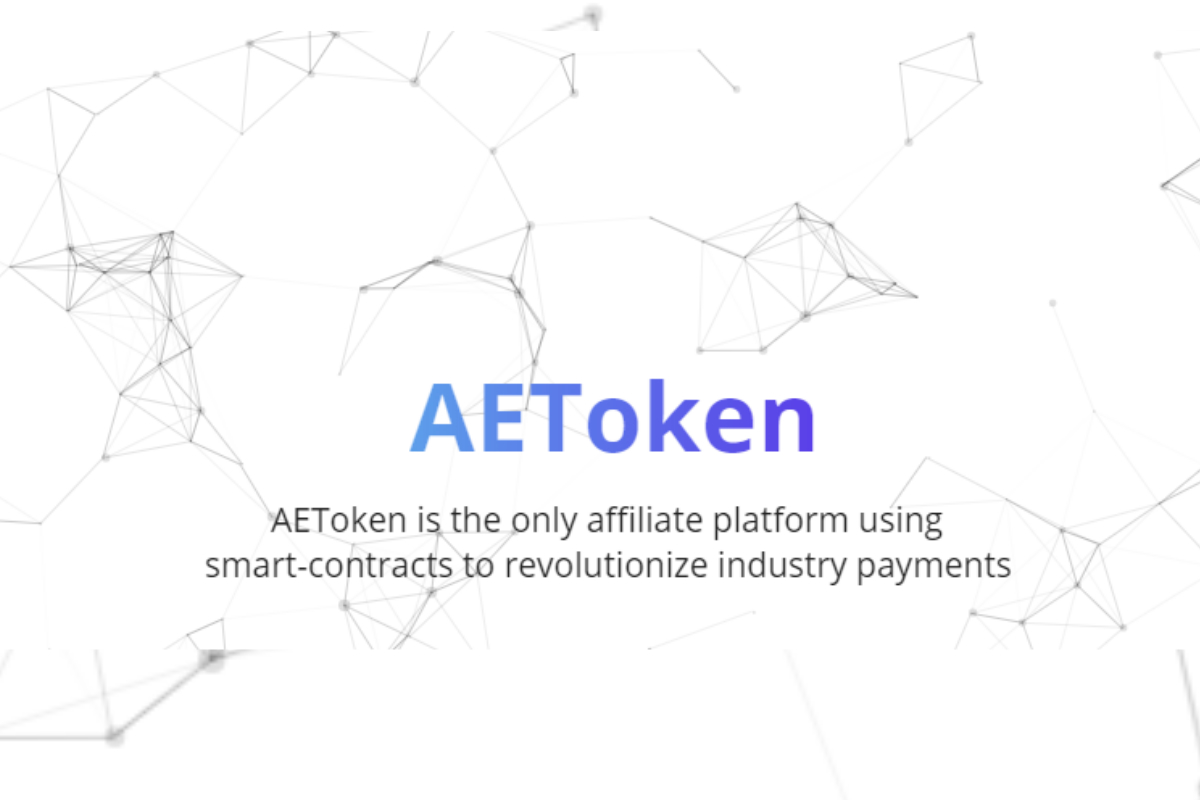 Blockchain based affiliate platform AEToken has won the best ICO pitch competition at the Malta Blockchain Summit. Held at the InterContinental Hotel Malta on November 1 and 2, 2018, the summit is a marquee event in the ICO/Blockchain sector, playing host to over 8,000 delegates and a speaker list that includes the Who's Who of the Crypto industry including the Winklevoss twins and John McAfee. The highlight of the summit, the ICO pitch contest saw 19 blockchain startups in a head to head battle for two cheques, each worth 25,000€.
Eventually a panel of judges, led by Investor Mark Hamade, judged AEToken (represented by CEO Vadim Fedotov) the best ICO pitch for its unique platform, which is designed to address shortcomings limiting the affiliate marketing industry.
The industry has long struggled with systemic problems including lack of enforceable contracts, fraud (traffic size verification/traffic value skimming), slow payments for services performed, and high minimum payouts. Now, for the first time, using blockchain and smart contract technology, AEToken ensures affiliate deals are secured through smart contract, payments are instant, fees are lower, and scalability is a non-issue.
Founded by Vadim Fedotov, Gene Hoffman and Jason Fernandes, AEToken has a particularly stellar team of advisors including 2017 Ycombinator partner Marcus Segal, Eman Pulis (Founder, SIGMA Conference), iGaming expert Michael Caselli, Walter Komarek (Forbesfone) and Dr. Evan Luthra of Almora Crypto Investment Group.
AffiliateINSIDER delivers practical skills to complement 'on the job' training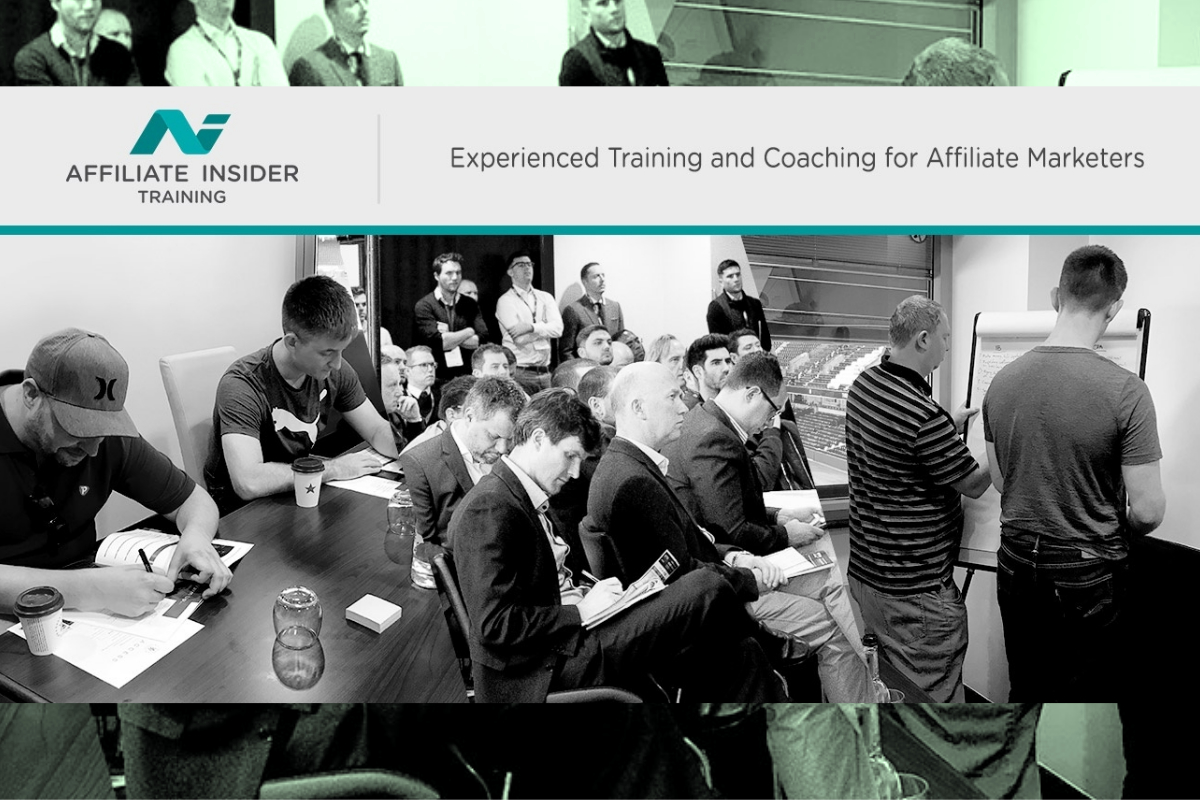 The launch of the bespoke Affiliate Manager Coaching Academy from AffiliateINSIDER means that affiliate managers in the iGaming sector now have an opportunity to access over two decades of affiliate marketing strategies, tactics and expertise.
Founded by Lee-Ann Johnstone, the CEO of news, training and events business AffiliateINSIDER , this new academy aids skills development for affiliate managers and graduates entering the digital marketplace.
Delivered in exclusive training venues to provide bespoke and tailored classes, it is built around proven strategies for helping affiliate programmes grow. Only up to a maximum of 10 delegates are permitted to enable significant 1 on 1 time within an intense learning schedule.
The advanced one-day program is tailored according to a pre-course questionnaire designed to customise content delivery to the delegates in the room. It is then backed up with a 90-day action plan from the tactics learnt on the day and includes a 30-minute personal Skype coaching call, while a detailed workbook and course notes are available to take away.
Johnstone commented: " The affiliate coaching academy is an extension of the strategy and skills I've learnt working in this industry for almost two decades. It's about helping promoting best practice and continued skills development coupled with a practical implementation of affiliate marketing techniques."
She continued: "Our course content gives candidates the skills they need to grow their affiliate programme reach, negotiate the right commercials and build successful affiliate relationships.
"Affiliate marketing is an exciting constantly changing digital medium, but one that has predominantly been led by on the job training, which means skills are passed down and can become dated. It's therefore vital that we create content and course structures that promote skills development and digital learnings for affiliate managers to remain at the top of their game!"
Rasmus Sojmark is the founder and CEO of SBC , a leading news and events company for the sports betting industry that joined forces with Johnstone in November of last year to launch the AffiliateINSIDER.
Sojmark added: "The Affiliate Coaching Academy is a natural extension of the AffiliateINSIDER ethos to promote skills development and knowledge sharing in the affiliate space. For this reason, launching this exclusive academy made sense on so many levels.
"Our clients and partners can now benefit from tailor made learning opportunities and access a level of skills development not offered anywhere else. Lee-Ann has a vast amount of experience working across a wide range of industries, which is what makes this opportunity so unique.
"We are very excited to offer this service to both individuals and companies who wish to grow their affiliate business and improve their affiliate partnerships ."
For more information about the course content and booking dates, please contact AffiliateINSIDER sales team: sales@affiliateinsider.com 
Meet the first four speakers of Kyiv iGaming Affiliate Conference!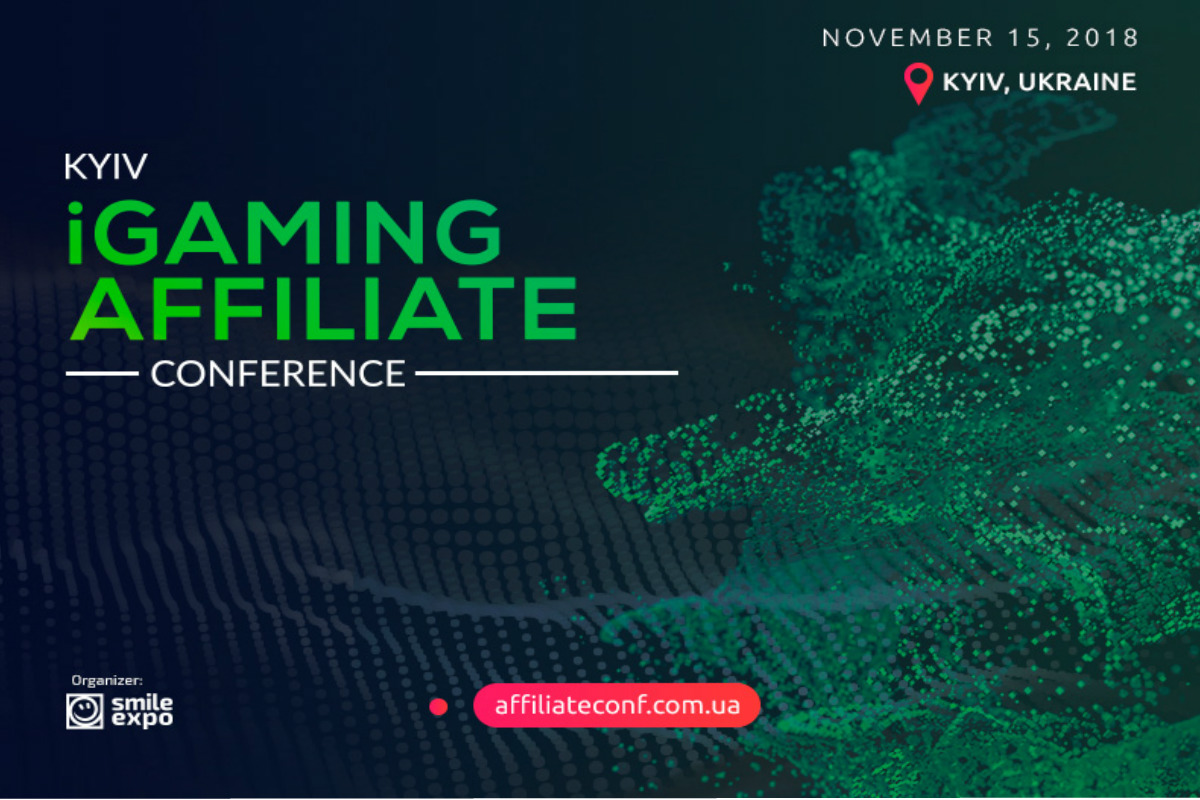 Speakers of Kyiv iGaming Affiliate Conference: discussion of gaming affiliate programs and traffic in Russian and foreign networks
On November 15, Kyiv will host iGaming Affiliate Conference. The industry representatives will discuss the latest gambling and affiliate marketing trends as well as take an opportunity to establish new business partnership within the networking area. Meet the speakers of the event that have already confirmed attendance. They are e-business professionals and world-class experts on affiliate marketing.
The event will gather representatives of iGaming business and affiliate marketing. The platform consists of a conference, an exhibition, and a networking area. It will take place at Vsi. Svoi D12 (12 Desatinna St.), a popular center of cultural and business life in the city's old town section.
Conference: space for expert's presentations addressing affiliate marketing and iGaming.
Exhibition: a venue for iGaming representatives from across the globe. The companies will present software and hardware products.
Networking: business representatives will enjoy the enjoyable atmosphere with a VIP zone available to special guests.
Conference speakers and their presentations
iGaming is a highly competitive niche, which has to be taken into account while developing marketing strategies. Vladimir Luchaninov, Head of Acquisitions at Firelink Media, will tell about the pitfalls of eSports affiliate programs and provide the criteria of affiliate program choosing. He will also touch upon the challenges of risk assessment as well as advise on how to reach the highest profit from an affiliate program.
Kostiantyn Novofastovsky, Head of ClickFrog, will also cover the peculiarities of gaming websites. In his presentation titled 'Buying traffic in gambling. How to avoid bots', the speaker will feature the popular resources and compare CPM banners with ClickUnder.
Dmitry Petrenko, Head of SEO at Edu-cash.com Ukraine, will dwell on promotion in foreign networks. The speaker took part in website promotion to top positions in the U.S., Canada, Germany, Austria, and the CIS. He will reveal the secrets of leadership on foreign competitive websites emphasizing on grey promotion and organic traffic.
Myroslav Liaskovez, Founder at LeadMarketing and an author of the online course 'Facebook Without the Fluff', will shed light on traffic arbitrage techniques in social networks. The attendees will have a chance to find out about the frequent mistakes made by beginning arbitrage managers and effective advertising strategies for Facebook.
New speakers are coming soon! Visit the website Kyiv iGaming Affiliate Conference to follow the announcements.
Register to keep up with the trends of gambling affiliate marketing.