Interview with Duncan Garvie about ThePOGG's new announcement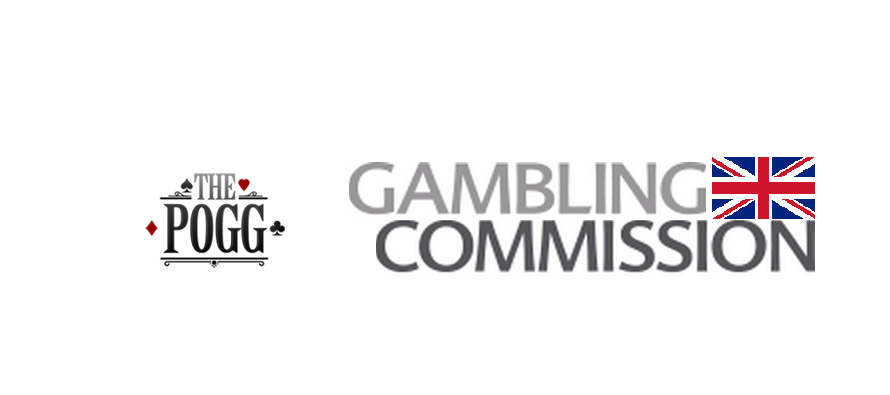 ThePOGG.com approved for Alternative Dispute Resolution (ADR) Service by UKGC 
The United Kingdom Gambling Commission has approved ThePOGG.com as an Alternative Dispute Resolution (ADR) service. A spokesperson for ThePOGG.com stated:
[blockquote style="2″]We have been successfully managing player and casino disputes for over three years and our tally of complaints managed is now nearing 500. We are extremely proud of the fact that the UKGC has recognised the value of the service we provide and the integrity of our team. We look forward to working closely with the UKGC to continue mediating and acting as a conduit between players and operators.[/blockquote]
ThePOGG.com is one of the first affiliate sector organisations to be granted ADR status by the UKGCand the individual responsible for managing the complaints side of ThePOGG has recently attained mediation and arbitration qualifications from The Chartered Institute of Arbitrators, further adding to the quality of service ThePOGG can provide. Notably the ADR service provided by ThePOGG.com differs markedly from the services provided by all of the other ADR service operators in that there is absolutely no charge for utilising the experience the team at ThePOGG has. No ADR charges players for use of their service but ThePOGG is unique in providing a cost free service to operators wishing to call upon its team's 10 years of experience in the online gambling industry. The ethos behind ThePOGG is to provide the best possible support service to those requiring dispute resolutions and to ensure that cost is not prohibitive – hence why the service is free to all.
The full license and it's text can be viewed here: http://thepogg.com/wp-content/uploads/2016/01/ThePOGG-approved-ADR-service-UKGC.pdf
We have managed to interview the manager of ThePOGG, Mr. Duncan Garvie, a well respected affiliate which has been in the industry for quite a while.
TheVoice: Wow, this is huge news for you guys, ThePOGG.com has been approved for Alternative Dispute Resolution (ADR) Service by UKGC. You are the first affiliate to be granted this license. How does it feel?

Duncan: In a word – fantastic! A significant amount of time was invested in getting the site ready to submit our application and seeing that work pay dividends is very very satisfying.
TheVoice: What was the main idea behind applying for this license and was this included in the masterplan when building ThePOGG?

Duncan: When ThePOGG was first started, the UKGC license hadn't come into place yet and most of the market was still unsure of exactly what form it was going to take. So the ADR structure that exists today wasn't a factor in the initial development of our business plan. That said, as soon as we became aware of the ADR system that the UKGC intended to implement it seemed like a natural extension of what we do already.
The primary objectives behind ThePOGG.com has always been to offer players a genuine service and resource to players. Our focus has always been on ensuring that we provide players with a wealth of information to help them make the best decisions regarding who to play with. To do that though, we need to ensure that player complaints are being taken care of appropriately. This focus on quality information has been continued in our newest product – POGGStrategies.com – which looks to offer the highest quality information on mathematically sound strategies for all casino games. Unlike so many other affiliates who focus on SEO and marketing, the player is our focus.
Initially we did have concerns that the UKGC license was going to restrict operators to ONLY discussing complaints with their listed ADR providers – this would have significantly impacted our complaint service making gaining ADR status essential to our ongoing business relationship with many UKGC accredited operators. As ThePOGG places such a strong emphasis on maintaining a positive reputation, ranking operators by their treatment of players rather than their willingness to pay upfront advertising fees, not being able to actively resolve complaints for our well placed operators would have significantly undermined our model.
Fortunately those concerns turned out to be unjustified. However that didn't change our opinion of the value such an accreditation would bring. At the present time I'm confident that most people on both sides of the table in the online gambling industry would agree that the UKGC represent the most credible regulatory force in the market. Achieving ADR status involved significant work on our part and required us to answer a lot of questions regarding potential conflicts of interest for the UKGC. I feel that being the first affiliate operator to gain ADR status demonstrates how well our system holds up to external scrutiny and our commitment to integrity.
TheVoice: Can you shortly explain the process on which these disputes are received on your end and how are they disputed?
Duncan: From this point there will be minor differences between the way complaints are managed depending on whether the operator being complained about lists us as one of their ADRs. The essential difference is that an operator that lists us as an ADR has a responsibility to discuss complaints fully with us, whereas an operator that does not hold a UKGC license, or chooses not to list us as an ADR has the choice whether or not they will discuss the complaint. An operator choosing not to engage automatically results in a negative status for the final report and at that point we will often assist the player taking their complaint to whatever regulator body or ADR service the operator will talk to.
Beyond that difference the process for dealing with complaints is essentially the same. When a player submits a complaint firstly we review and publish the complaint, acknowledging that we have received the complaint. At this stage the complaint is published in such a manner that it is not publically available – only the submitting player and ThePOGG complaint team have access to the complaint thread. This system is set up this way to ensure that any accusations that are made are based in fact or removed before publication to prevent any unjustified damage being done to an operator's reputation.
We then contact the operator that is being complained about to get there feedback on the issue. At this stage the process isn't rigidly defined. There can be several rounds of back and forth communication between our team, the player and the operator, as we try to establish exactly what both parties feel the issues have been and whether terms and conditions have been adhered to.
Finally, once we feel we have all of the relevant information, where appropriate we will try to guide both parties to a reasonable middle ground and where there is one party that is clearly right we will provide the involved parties with our conclusion the justifications for those conclusions. The only exceptions to this is where there's security concerns suggesting that a player has been engaged in illegal activities at which point we provide the conclusions without the justifications so as not to educate others as to how to circumnavigate security procedures.
To date I would consider the process remarkably successful as we rapidly approach the point where we've returned over half a million dollars to player!
It's also worth point out that within the next two weeks we will also be launching a similar service for affiliates – POGGWebmasters.com. This service won't fall under our UKGC ADR remit, but will provide affiliates with a dedicate complaints service run by the same team.

Rightlander partners with BetBull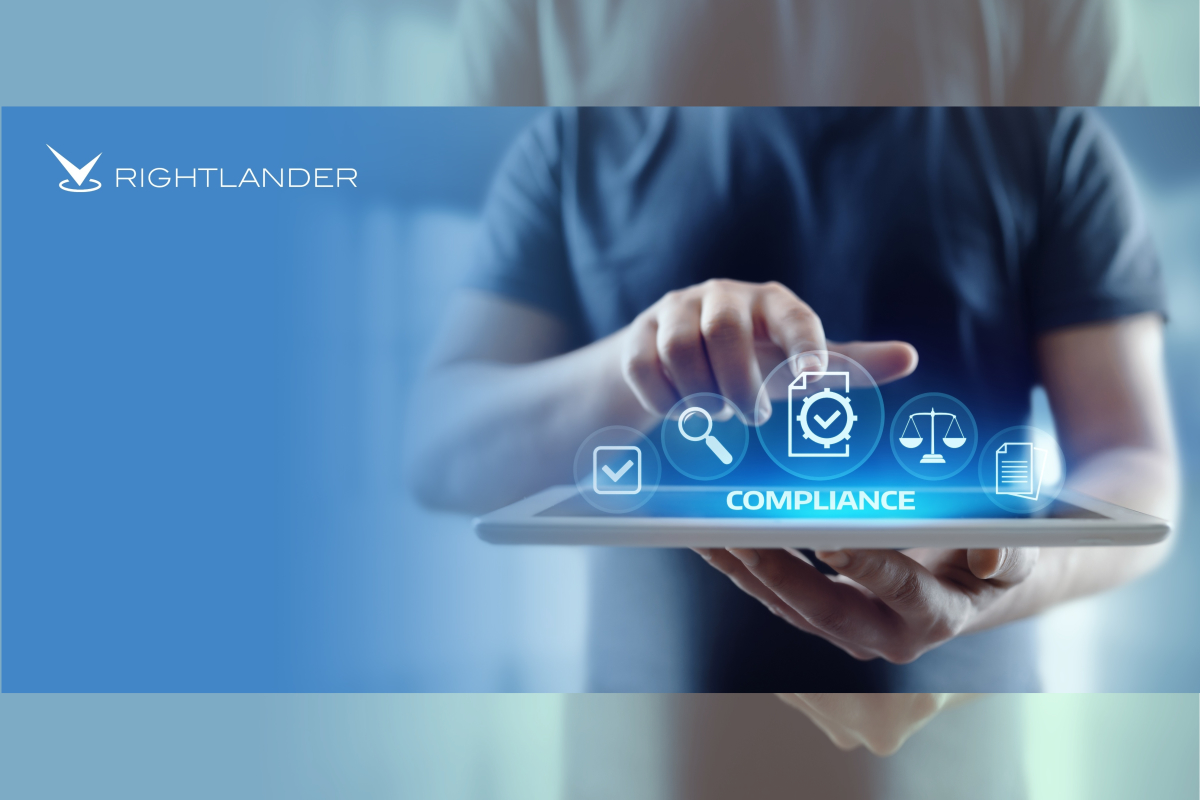 Supplier to help tier one operator improve affiliate compliance
Rightlander.com, the ground-breaking compliance platform has signed a deal with BetBull to help them improve affiliate compliance and boost responsible gambling measures.
Nicole Mitton, Head of Customer Success at Rightlander.com, said: "It's great to see operators like BetBull partnering with Rightlander to ensure adherence to advertising regulations. These efforts are not only noteworthy from a regulatory point of view, but are also a solid indicator that BetBull are invested in protecting the interests of their stakeholders, affiliates and players in regulated markets."
Rightlander will offer its technology which encompasses a comprehensive range of affiliate compliance tools which include the Automated Compliance Monitor, a PPC Monitor and a Proactive Affiliate Finder allowing BetBull to remain proactive and in control of their affiliate marketing.
Gabrielle Mallia, BetBull said: "We decided to opt for Rightlander because of its ability to give further visibility into our affiliate's practices. The PPC Monitor is particularly key in allowing us to ensure adherence to policies specifically related to keywords and geos of promotion. Rightlander increases the efficiency in our compliance monitoring with its wide scope and allows us to quickly identify any breaches should they occur."
The Automated Compliance Monitor helps detect non-compliant content across territories including the United Kingdom, Sweden, Denmark, Australia and the United States. The monitor flags potential violations such as missing terms and conditions, outdated offers, incorrect marketing assets allowing BetBull to remain compliant according to their jurisdiction's regulations.
The Proactive Affiliate Finder scans millions of web pages every month to identify new and prominent sites and the innovative PPC Monitor identifies harmful ads to stop them from appearing on an operator's branded keywords.
1xBet Partners: An affiliate program that stands out from the crowd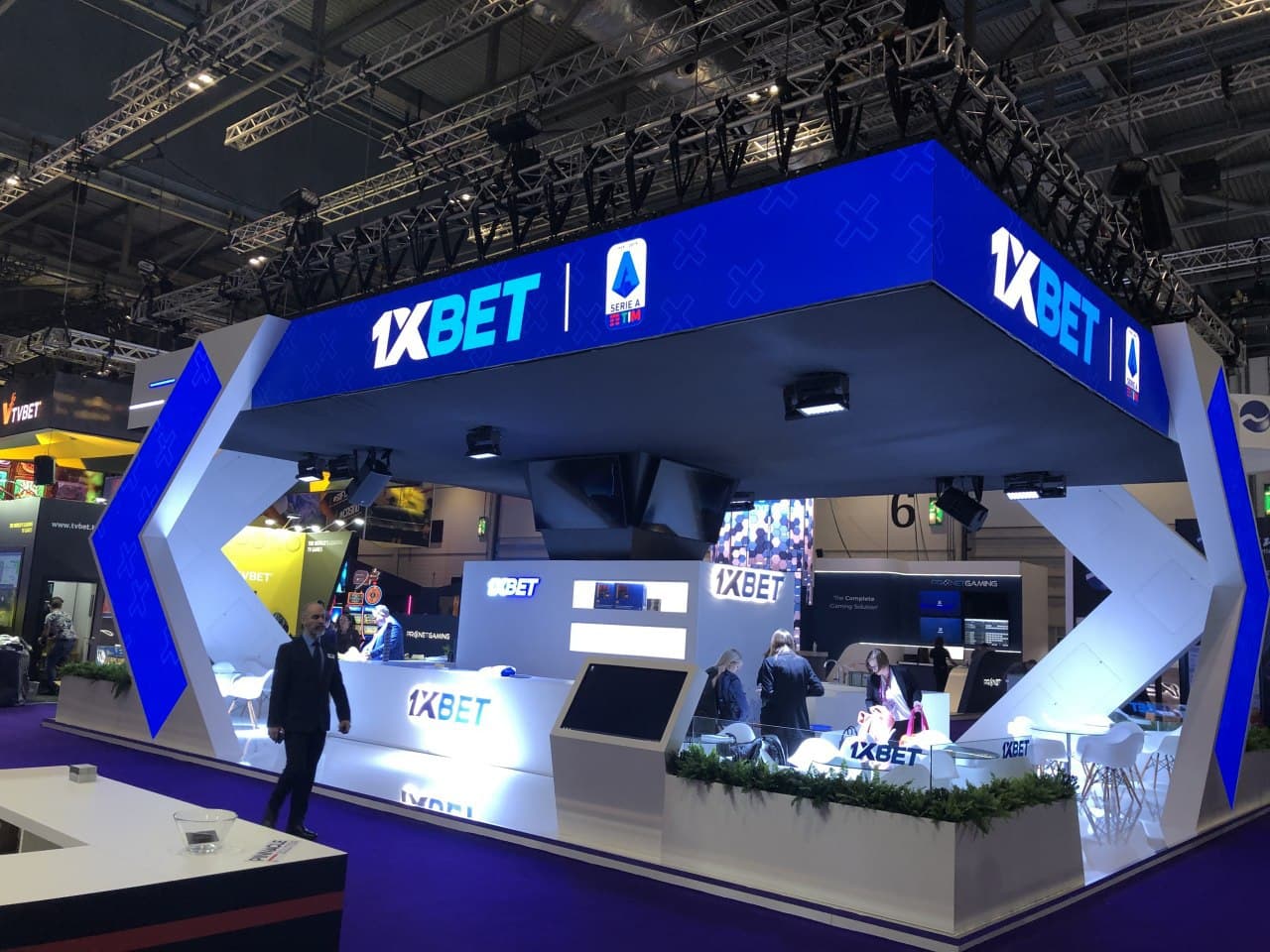 Nominated for the Affiliate Program of the year at the Global Gaming Awards, the 1xBet Team reveals how the bookmaker has built a 30,000-strong network of healthy partnerships across the globe, with each 1xBet Partner receiving feedback and exclusive promotional materials to ensure they accurately represent the 1xBet brand of quality and success.
iGT: How important are affiliates to the betting industry and, in particular, 1xBet?
1xBet Team: The mechanics of affiliate programs make affiliates a vital part of any industry. Betting is no exception because also, thanks to partners, brands manage to increase growth rates. This is quantifiable, with key indicators being new users, deposits, player activity.
We have great respect for the 1xBet affiliate program participants who introduce their audience to our brand. We have more than 30 thousand partners from all over the world on our side, and this list includes both the owners of huge sites and novice bloggers, for example.
The contribution of each affects the results that we achieve. Therefore, a partnership is a two-way road. After all, we, in turn, offer affiliates favourable terms of cooperation.
iGT: What is the key to a successful affiliate program?
1xBet Team: Today, the number of affiliate programs is growing, including among bookmakers, and you need to be able to stand out. How to do it? There may be different approaches here: someone offers high commission rates, someone has an original approach to communication, and someone invents new models of cooperation.
We constantly evaluate our work in the area of ​​partnership programs. Our positive results are reflected in victories and nominations at prestigious awards. For example, this year, we were nominated for the Affiliate Program of the year at the Global Gaming Awards. This is a good sign that we are continuing to move in the right direction.
iGT: How has 1xBet assisted its affiliates to overcome challenges and reach their target markets?
1xBet Team: An affiliate program is a good opportunity to make your project profitable. For many of our affiliates, working with us is their primary source of income.
We are fully aware that partners have their own goals and challenges, and therefore we make collaborating with us reliable and orderly. Each partner can count on feedback and receiving exclusive materials for publication. We stand for quality, and we need partners to convey information about our brand correctly.
1xBet Partners is a story about healthy partnerships, where both parties try to give their maximum to achieve the optimal results.
iGT: What feedback have you received from affiliates over the last year?
1xBet Team: We have received many positive messages from affiliates. 2021 is turning out to be a great year because it's been an exciting sports season: the Euro, the Olympics and dozens of other events. Therefore, we prepared various large promotions for all these activities.
This allowed partners to monetise their traffic, and for us – to introduce new users, who could bet on their favourite sports, to this feast of sporting action.
Let's not forget that 1xBet is also a prominent player in the esports arena. We have major agreements with ESL and WePlay, an excellent range of betting options, plus attractive promotions dedicated to top tournaments. This only expanded the potential for cooperation with us, especially for those sites that do not gravitate towards sports.
In short, the partners are excited about how things are going in 2021. We are too.
iGT: How do you plan to continue to support and help grow your affiliates in the future?
1xBet Team: We have a number of ideas on how to make our affiliate program even better. Of course, we are constantly working on improving what we have, but we also have new ideas in our plans.
We would not want to reveal all our cards yet, but the partners will definitely be happy with any new methods adopted by 1xBet Partners. Stay tuned!
Blexr has been crowned Best Casino Affiliate at this year's IGB Affiliate Awards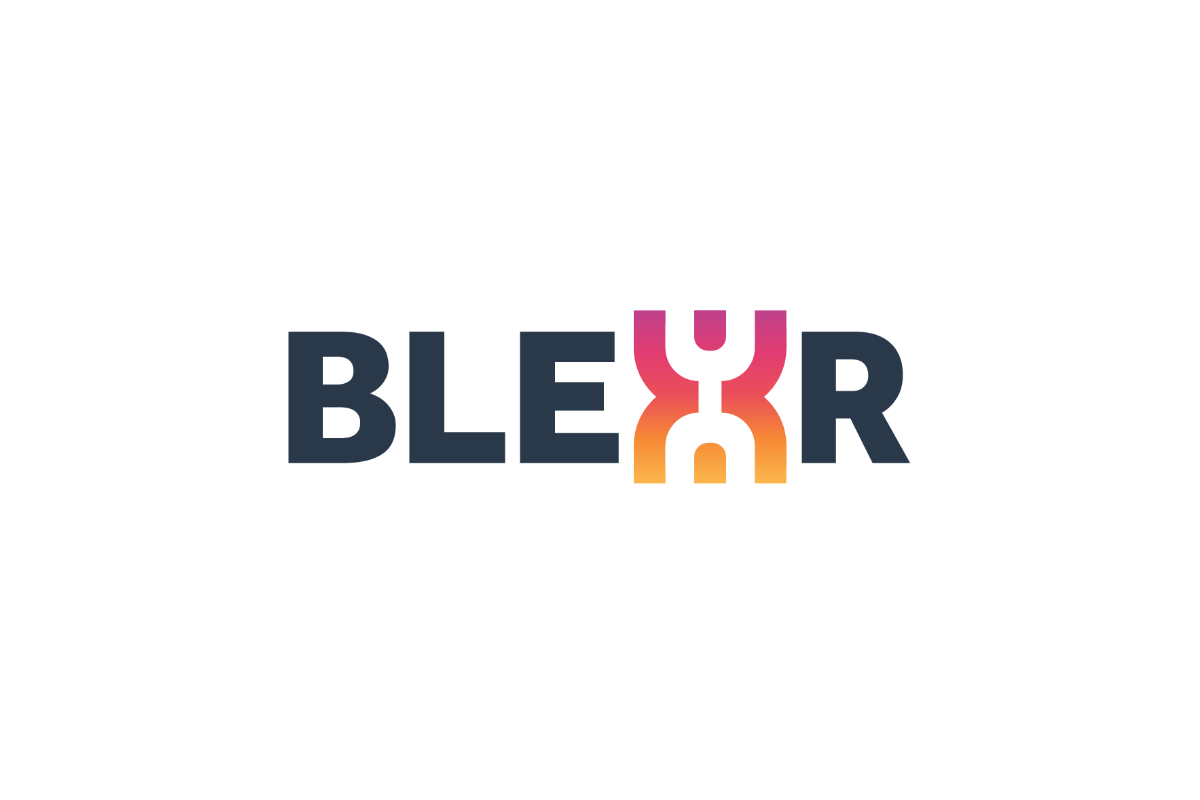 The IGB judges said the company's innovative work with SEO "helped Blexr stand out as a winner, and we liked the deposit guarantee that they offer to their customers".
The judges added: "Their selective way of working means Blexr only collaborates with top quality partners, which judges felt had helped contribute to their impressive growth over the last 12 months."
IGB also mentioned how "Blexr's charitable work within the community helped them stand out as an affiliate to be highly commended".
Blexr is a lead generation company which operates in the iGaming, sportsbook and forex affiliate markets. It also owns the Home Grounds website, which serves a community of home baristas.
Ian Hills, Blexr's general manager in Malta, said: "We're delighted and thrilled to be recognised by IGB this way.
"We pride ourselves on recruiting smart people with innovative ideas and winning a prestigious award like this one is a lovely way for the whole team to be rewarded for their hard work and dedication."