Interview with Duncan Garvie about ThePOGG's new announcement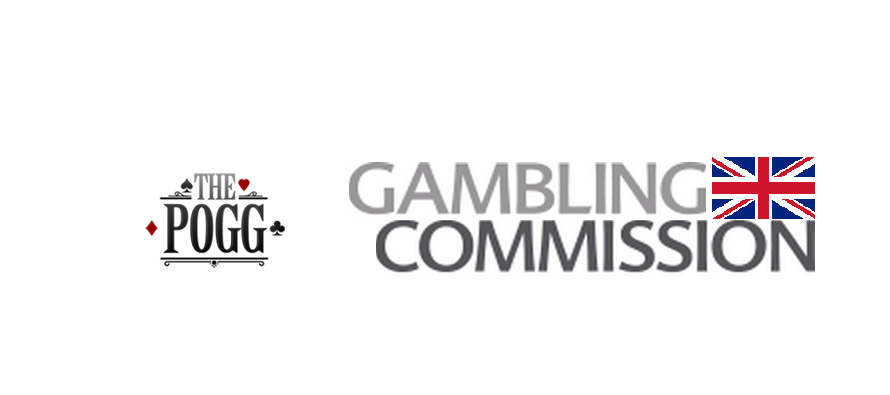 ThePOGG.com approved for Alternative Dispute Resolution (ADR) Service by UKGC 
The United Kingdom Gambling Commission has approved ThePOGG.com as an Alternative Dispute Resolution (ADR) service. A spokesperson for ThePOGG.com stated:
[blockquote style="2″]We have been successfully managing player and casino disputes for over three years and our tally of complaints managed is now nearing 500. We are extremely proud of the fact that the UKGC has recognised the value of the service we provide and the integrity of our team. We look forward to working closely with the UKGC to continue mediating and acting as a conduit between players and operators.[/blockquote]
ThePOGG.com is one of the first affiliate sector organisations to be granted ADR status by the UKGCand the individual responsible for managing the complaints side of ThePOGG has recently attained mediation and arbitration qualifications from The Chartered Institute of Arbitrators, further adding to the quality of service ThePOGG can provide. Notably the ADR service provided by ThePOGG.com differs markedly from the services provided by all of the other ADR service operators in that there is absolutely no charge for utilising the experience the team at ThePOGG has. No ADR charges players for use of their service but ThePOGG is unique in providing a cost free service to operators wishing to call upon its team's 10 years of experience in the online gambling industry. The ethos behind ThePOGG is to provide the best possible support service to those requiring dispute resolutions and to ensure that cost is not prohibitive – hence why the service is free to all.
The full license and it's text can be viewed here: http://thepogg.com/wp-content/uploads/2016/01/ThePOGG-approved-ADR-service-UKGC.pdf
We have managed to interview the manager of ThePOGG, Mr. Duncan Garvie, a well respected affiliate which has been in the industry for quite a while.
TheVoice: Wow, this is huge news for you guys, ThePOGG.com has been approved for Alternative Dispute Resolution (ADR) Service by UKGC. You are the first affiliate to be granted this license. How does it feel?

Duncan: In a word – fantastic! A significant amount of time was invested in getting the site ready to submit our application and seeing that work pay dividends is very very satisfying.
TheVoice: What was the main idea behind applying for this license and was this included in the masterplan when building ThePOGG?

Duncan: When ThePOGG was first started, the UKGC license hadn't come into place yet and most of the market was still unsure of exactly what form it was going to take. So the ADR structure that exists today wasn't a factor in the initial development of our business plan. That said, as soon as we became aware of the ADR system that the UKGC intended to implement it seemed like a natural extension of what we do already.
The primary objectives behind ThePOGG.com has always been to offer players a genuine service and resource to players. Our focus has always been on ensuring that we provide players with a wealth of information to help them make the best decisions regarding who to play with. To do that though, we need to ensure that player complaints are being taken care of appropriately. This focus on quality information has been continued in our newest product – POGGStrategies.com – which looks to offer the highest quality information on mathematically sound strategies for all casino games. Unlike so many other affiliates who focus on SEO and marketing, the player is our focus.
Initially we did have concerns that the UKGC license was going to restrict operators to ONLY discussing complaints with their listed ADR providers – this would have significantly impacted our complaint service making gaining ADR status essential to our ongoing business relationship with many UKGC accredited operators. As ThePOGG places such a strong emphasis on maintaining a positive reputation, ranking operators by their treatment of players rather than their willingness to pay upfront advertising fees, not being able to actively resolve complaints for our well placed operators would have significantly undermined our model.
Fortunately those concerns turned out to be unjustified. However that didn't change our opinion of the value such an accreditation would bring. At the present time I'm confident that most people on both sides of the table in the online gambling industry would agree that the UKGC represent the most credible regulatory force in the market. Achieving ADR status involved significant work on our part and required us to answer a lot of questions regarding potential conflicts of interest for the UKGC. I feel that being the first affiliate operator to gain ADR status demonstrates how well our system holds up to external scrutiny and our commitment to integrity.
TheVoice: Can you shortly explain the process on which these disputes are received on your end and how are they disputed?
Duncan: From this point there will be minor differences between the way complaints are managed depending on whether the operator being complained about lists us as one of their ADRs. The essential difference is that an operator that lists us as an ADR has a responsibility to discuss complaints fully with us, whereas an operator that does not hold a UKGC license, or chooses not to list us as an ADR has the choice whether or not they will discuss the complaint. An operator choosing not to engage automatically results in a negative status for the final report and at that point we will often assist the player taking their complaint to whatever regulator body or ADR service the operator will talk to.
Beyond that difference the process for dealing with complaints is essentially the same. When a player submits a complaint firstly we review and publish the complaint, acknowledging that we have received the complaint. At this stage the complaint is published in such a manner that it is not publically available – only the submitting player and ThePOGG complaint team have access to the complaint thread. This system is set up this way to ensure that any accusations that are made are based in fact or removed before publication to prevent any unjustified damage being done to an operator's reputation.
We then contact the operator that is being complained about to get there feedback on the issue. At this stage the process isn't rigidly defined. There can be several rounds of back and forth communication between our team, the player and the operator, as we try to establish exactly what both parties feel the issues have been and whether terms and conditions have been adhered to.
Finally, once we feel we have all of the relevant information, where appropriate we will try to guide both parties to a reasonable middle ground and where there is one party that is clearly right we will provide the involved parties with our conclusion the justifications for those conclusions. The only exceptions to this is where there's security concerns suggesting that a player has been engaged in illegal activities at which point we provide the conclusions without the justifications so as not to educate others as to how to circumnavigate security procedures.
To date I would consider the process remarkably successful as we rapidly approach the point where we've returned over half a million dollars to player!
It's also worth point out that within the next two weeks we will also be launching a similar service for affiliates – POGGWebmasters.com. This service won't fall under our UKGC ADR remit, but will provide affiliates with a dedicate complaints service run by the same team.

Three-peat for the King Billy Affiliate Program at the SBC Awards!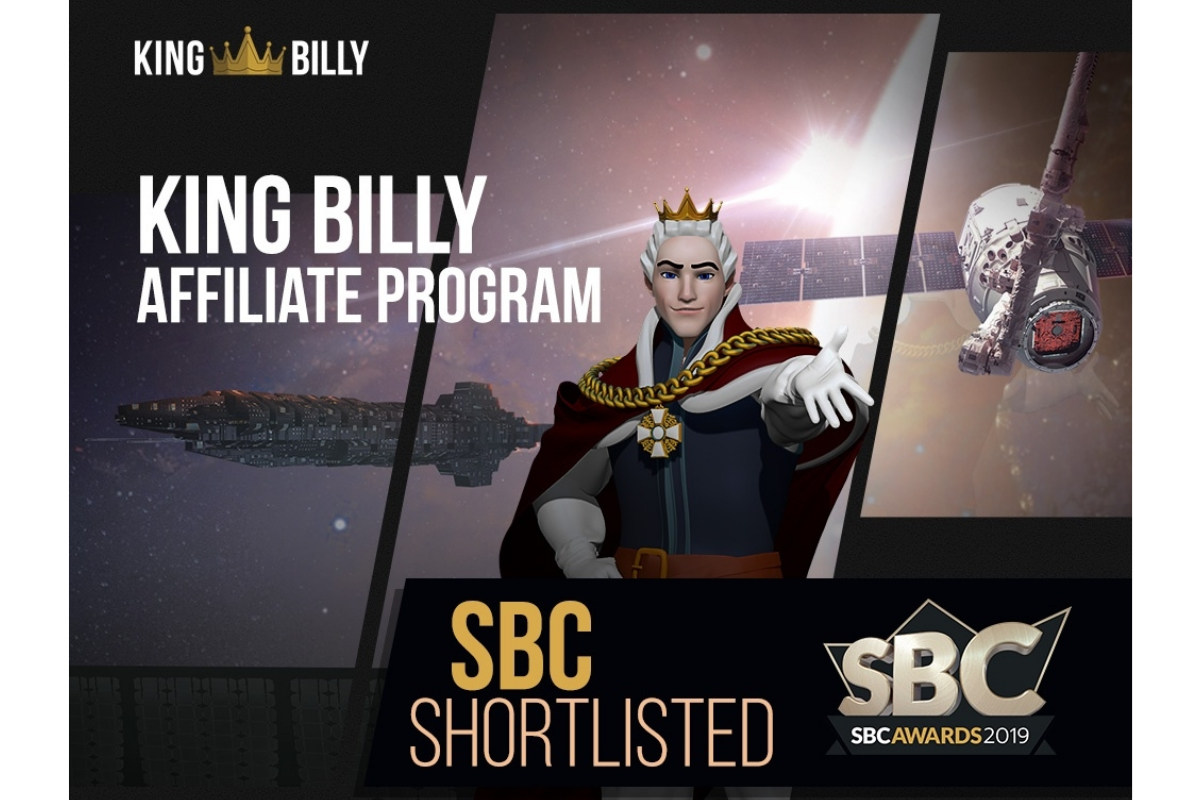 We should know by now that King Billy Casino was bound to be in the limelight for one more time. True to the words of the great Brazilian writer Paulo Coelho "Everything that happens once can never happen again. But everything that happens twice will surely happen a third time.", King Billy does it for the third time in a row.
So, after being shortlisted at the prestigious iGB Awards (and from there, winning it all), being shortlisted again at the prestigious EGR Awards, the King Billy Affiliate Program has now also been shortlisted at the prestigious SBC Awards (event to be held on December 3). Moreover, the operator is also on the SBC Awards short list for Casino Rising Star.
We asked the mastermind behind this tremendous streak, Ruslan Legenzov, King Billy Head of Affiliates to share his feelings with us and a few words about this new distinction. He was, understandably, in a state of euphoria:
"This is beyond our wildest dreams! To complete the "Big 3" of the industry's annual biggest awards shows, by being short-listed in each and every one of them fills us all with immense pride. At King Billy Casino, we set out with a single goal in mind: to move beyond the commission and offer to our affiliates a program never seen before. We are happy that our effort is recognized by both judges and Affiliates!"
The SBC Awards, now in its 6th year, recognize the achievements of operators, affiliates and suppliers from across all major disciplines including payments, marketing, platform providers and data. The Awards will be held at Battersea Evolution, in the heart of London, bringing together 700 gaming industry delegates.
King Billy Casino is a new generation online casino, available in 5 languages (English, German, Russian, Finnish and Norwegian and soon Japanese) with an impressive record in awards and an amazing variety of games providers and features. King Billy has built on creating a superb user experience focusing on the myth of King Billy and his Kingdom and treats all players with the specialness they deserve.
First Georgia iGaming Affiliate Conference: What Was Discussed at the Event?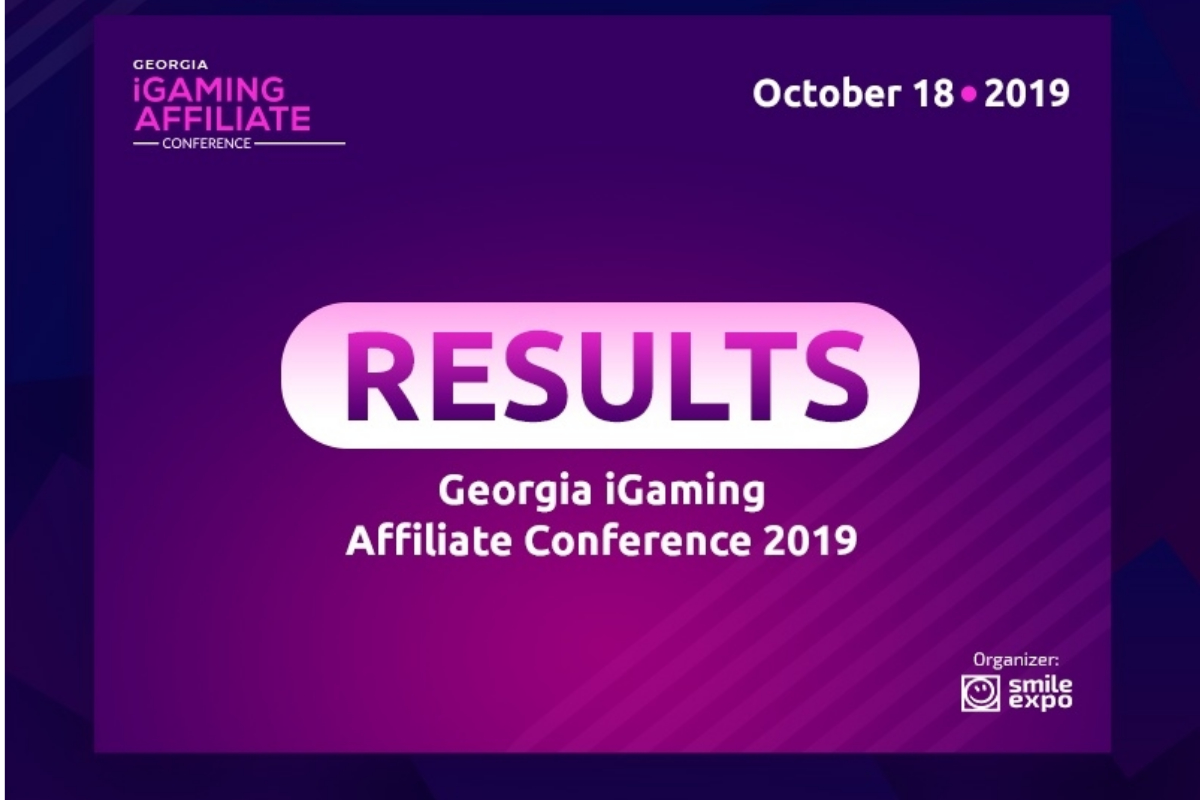 On October 18, Smile-Expo held the first Georgia iGaming Affiliate Conference in Tbilisi. The event was dedicated to the specific nature of online and offline gambling business operations, Georgian gambling market prospects, and casino promotion using affiliate marketing.
The conference brought together casino managers, affiliate network representatives, government officials, webmasters, arbitrage experts, SEO specialists, as well as gambling regulation and taxation professionals.
Speakers' presentations
Sviatoslav Slaboshpitskiy, Head of SEO at Digital Choo (DC), spoke on the topic: The Art of War in SEO: How to Win the iGaming Niche. The speaker stressed that one should develop niche websites to achieve efficient results. At the same time, it is significant to analyze the response and to evolve resources showing the best performance. Sviatoslav also talked about the rules of SEO team building. The expert recommended entrusting the content creation to single-discipline specialists as well as developing checklists and tutorials for newcomers.
Dmitriy Makarov, CEO at Zlodei Advertising Agency, and Gleb Sanzharevsky, CMO at Zlodei, made a collaborative presentation dedicated to ad placement on YouTube and Twitch. They explained that promotion via influencers could increase conversion better than direct advertising. The experts stressed that user stories and popular memes made ads more fruitful.
Nikola Minkov, CEO at Serpact, examined the application of the so-called Featured Snippets, zero blocks in the search results. According to the speaker, Google provides users with such snippets in 40% of the queries. They allow online resources to generate organic traffic and enhance the click-through rate.
The audience was intrigued by Ketevan Bitskinashvili, Chief Financial Officer at the Ministry of Finance of Georgia. The speaker told them about the special features of the Georgian gambling market regulation. She mentioned that the cost of gambling permissions depended on a venue type, a target region, and a number of installed gambling machines. The same parameters affect tax rates.
Ms. Ketevan stated that Georgia had already issued 214 gambling licenses. 20 casinos are operating in the country now. 10 of them are located in Batumi and its suburbs, 6 in Tbilisi, and one each in Gudauri, Tskhaltubo, Kazbegi, and Sighnaghi.
Giorgi Gvenetadze from Adjarabet raised an issue of online casino customer acquisition. The speaker believes that the core feature of advertising banners used by Georgian casinos is the availability of luxury car images. Besides, promotion messages mostly appeal to senses of beauty, control, and simplicity.
Panel discussion
The conference featured a panel discussion titled 'Offline and online casinos. Review of tools for the competition for user attention'. It involved:
Shota Amiranashvili, President of the Association of casinos in Adjara;
Levan Kavtaradze, Director of Gaming department at Pokermatch;
Giorgi Gvenetadze, Head of Product Marketing Department at Adjarabet;
Lavrentiy Gubin from Shangri La Casino, an invited guest.
Experts said that primary advantages of land-based casinos included reach experience of the gaming process, expensive surroundings, and staff attentiveness. Virtual gambling platforms are lack of these aspects. Therefore, discussion participants think that offline gambling venues will never shift to the online space.
Speaking about the most in-demand gambling entertainments, specialists highlighted simple and user-friendly games like roulettes. Moreover, they noted that poker was becoming less popular because of the high buy-in. Currently, we can see a crypto casino trend, as such platforms ensure anonymity.
Participants also focused on the state regulation of the gambling market. According to them, countries failing to regulate the gambling business lose money that could go to the government budget as taxes. One more fact specified: gambling advertising bans give an impetus to look for new audience engagement channels.
Afterparty
The conference ended with a party. Guests, speakers, exhibitors, and sponsors were able to enjoy live music, Georgian sweets, beverages, and snacks. The afterparty allowed participants to communicate in a relaxed atmosphere and establish useful business contacts.
We express our gratitude to the Afterparty Sponsor, NOFLEAD gambling resource, helping to carry out the afterparty in an extremely comfortable environment.
Sponsors, exhibitors, and participants
Companies offering various iGaming goods and services introduced their solutions and services in the exhibition area. Event sponsors were exhibitors as well.
Badge and Bag Sponsor: Digital Choo, an international marketing agency with deep expertise in gaming.
Exhibition Area Sponsor: SoftGamings, a provider of advanced В2В solutions for online casinos.
Afterparty Sponsor: NOFLEAD, an online gambling resource aimed at both beginners and experienced gamblers.
Lanyard Sponsor: ZLODEI, an advertising agency with deep expertise in native advertising.
By the way, attendees were able to examine a stand by IBCCS TAX, an international company providing a wide range of fiduciary services.
Another event participant was Partners.io, an affiliate network for cryptocurrency gambling programs.
The Smile-Expo team expresses its gratitude to sponsors, speakers, and exhibitors for participation in the conference. We look forward to seeing you at the next events dedicated to gambling and affiliate marketing.
What does "beyond the commission" mean for King Billy? A short list (at least) at the EGR Awards!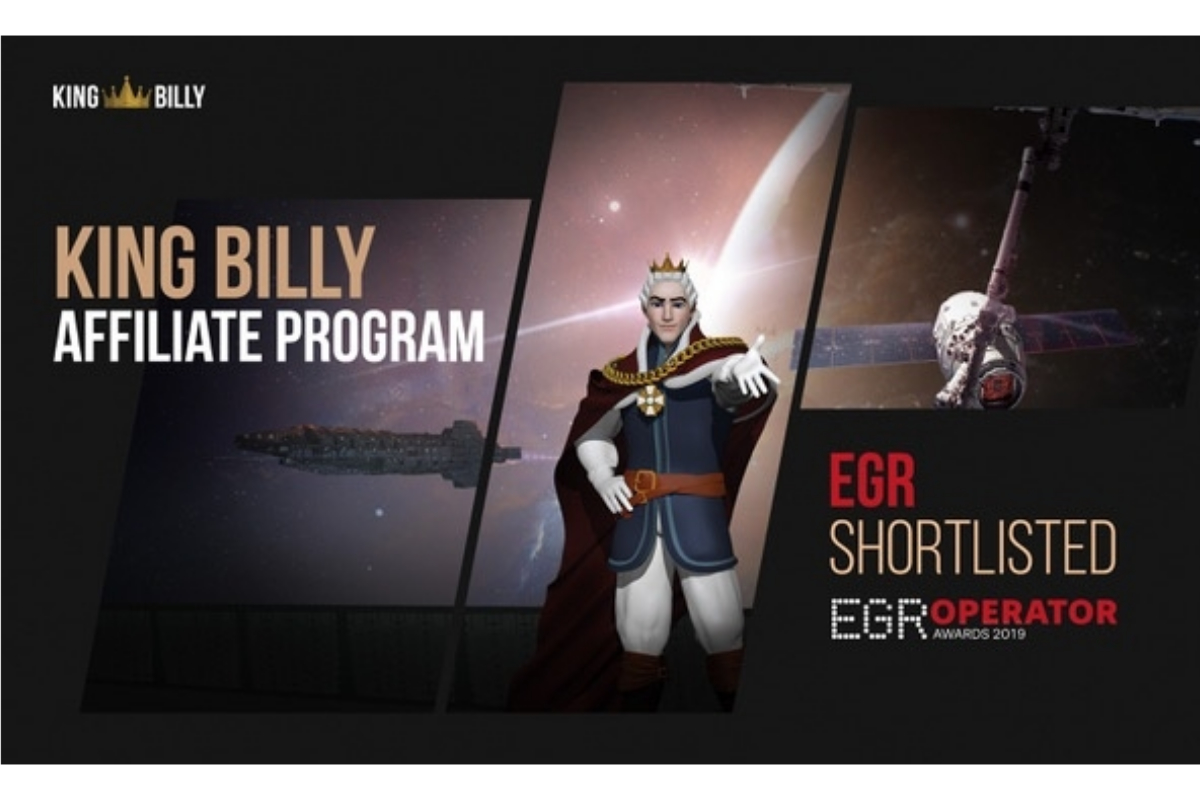 King Billy Casino has been making quite some noise with its Affiliate Program this year. The program has gained momentum and achieved wide recognition from Affiliates, both established and upcoming, which is something not to be taken lightly, given the, ahem, unpredictable mentality and demands of the Affiliate world.
According to King Billy, this is a program that promises to take the casino – affiliates relationship to a new, mythical level "beyond the commission". You may wonder (as we did) what lands lie beyond the commission. Is the first stop Valhalla? El Dorado? Shangri La? Camelot? Mount Olympus?
Much closer actually: It is the luxurious Grosvenor House on London's Park Lane, home of the 2019 EGR Awards. The King Billy Affiliates Program has been short-listed in the Affiliate Program Category and we asked Ruslan Legenzov, Head of Affiliates at King Billy Casino, to share his feelings with us.
"The excitement never gets old! Congratulations to the whole department at King Billy, our "King's Servants" who make this possible. Also, a big thanks to our Marketing and Creative Department for helping us move beyond the commission exactly the way our affiliates want.
Following our biggest distinction to date, the award at the 2019 iGB Awards, this is one more proof that we are doing something extremely well at King Billy Casino. Obviously, after being short-listed, we'd like to go all the way, but we are well aware of the top level and the quality of all the nominees. So, see you at Grosvenor House and may the best operator win!"
The reputable EGR Operator Awards reward B2C operators for setting the standard in egaming excellence, with categories ranging from customer service to social responsibility, and recognizing achievements across all verticals. The 2019 Awards will take place on the evening of Thursday 24 October at Grosvenor House, London.
King Billy Casino is a new generation online casino, available in several languages (English, German, Russian, Finnish, Norwegian and soon Japanese) with an impressive record in awards and distinctions. The King Billy Affiliates Program has already won the 2019 iGB Awards Affiliate Program of the Year award.