Affiliate Interviews: Jos Moes, owner and CEO of Sportwedtips and the new Betchant.com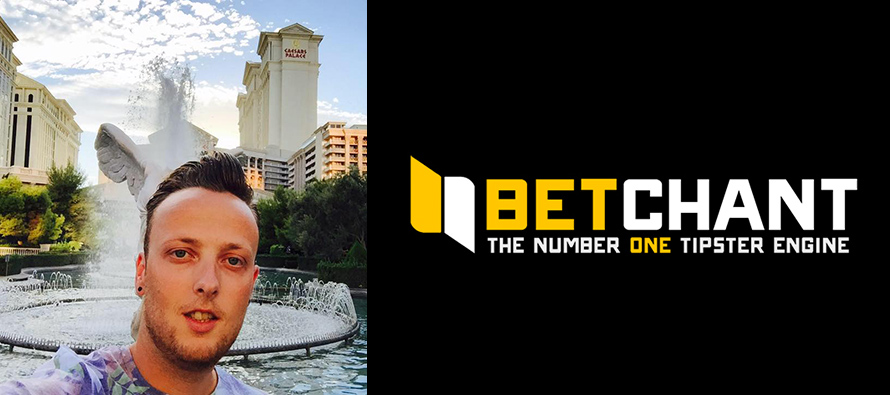 The journey continues, we are bringing you inspirational stories of gambling affiliates, who have managed to climb the ladder and start their own business in the industry. We catch up with Jos Moes, the owner and CEO of Sportwedtips.nl and the new Betchant.com
EEG: First, we would like to thank you for the opportunity to interview such a highly appreciated professional of the industry. Could you give some details about your profile? I'm sure this way the readers will not think you are robot after reading this interview 🙂
Name: Jos Moes
Age: 27
Hometown: Alkmaar
Living in: Heiloo
Favorite Food: Lasagna
Must Read Book: The Davinci Code
EEG:Tell us a bit about yourself, we want to know who Jos Moes really is, the main person behind sportwedtips.nl and the all new BetChant.com. Where were you born? What was the key idea of developing this great website for top online bookmakers and betting news?
Jos: Hi Guys,
I am Jos Moes, I'm 27 years old and I'm the owner and CEO of Sportwedtips.nl and the new Betchant.com. I was born in Alkmaar, a small city near Amsterdam in The Netherlands. As a huge sports fan and good programmer I started some funny sports site years ago with some bookmaker ads on it. One day I earned €4000 with this small website and I thought wow, I am going to investigate how this market works.  After that everything went very quickly from a 200 likes facebookpage to a 1500+ daily visited tipster website to an international tipster platform. Now we are just 1 month live with our beta of www.sportwedtips.nl and when all the small bugs are removed we will take over the world with www.betchant.com too!
EEG:Since there are thousands of bookmaker review websites out there, where do you think your website stands now and what are you looking to achieve with BetChant.com?
Jos: We're not just a review site because the members (sing up for free) can get social on our website, discuss about sports tips, bookmaker offers and more. It's not only informative to visit our website but also fun because you can win badges and take part of tipster competitions.  In Holland our website is a success now and we want to take over the sports handicapper world with Betchant!
EEG:What are the strong points of your website and what makes it stand out from the niche websites?
Jos: I think the diversity, it's not only based on one sport but on several popular sports. Next to that, the website runs itself by the sports tipster and preview writers who loves to provide people with good betting information and staying connected to each other.
EEG:What were the bumps on your road when you got started and how did you overcome them?
Jos: In my opinion there are a few:
When you work together with other programmers who don't know a thing about gambling, sometimes it's hard to explain some betting related terms or formulas.
Because of the large amount of offers and some popular bookmakers people use mostly it's hard to find customers for bookmakers with a less known name and to let your players keep playing at those bookies. But nice deals and good promotions will do the trick mostly.
Because all the bookies are such big companies, it's difficult to get things fixed quickly. Some elements need to go by several ways for you get a decent solution or answer on your question.
EEG:What are the strategies you are using to get traffic and players to your website? Social Media, Payed advertising?
Jos: When we got started, we promoted a lot on Social Media with payed advertisers but now-a-days it all comes by itself. Off course you need to  provide the followers and readers with good content, but when you are creative and original, the articles and tips will be shared by the people itself.
EEG:We have browsed your website and found some high quality content. Are you writing it by yourself or you have a team of people writing the reviews? How many reviews are there on your website?
Jos: Thanks for the nice words! In the Netherlands we are now writing with a team of 5 men, each of them specialized on their own sports. The power of good content is to be original and not repost something a rival did.
EEG:How do you keep the content fresh and devoid of clutter when a lot of fluff and nonsense appear on the Internet on a daily basis?
Jos: That's a good question. Now-a-days you see one message which is going viral on twenty different betting related pages a day. Everybody is copying each others articles to gain more followers. We also see this things happen at our pages, tips posted on our page are posted one hour later on some other so called tipster pages.  Our main key is to keep our articles related to our page and write them ourselves instead of copying and adjust some things. Also an important thing is to be the first one with something, if you post something first, you will mostly get the credits you deserve. So the lesson of today is BE ORIGINAL!
EEG:We are sure that you receive daily messages from Affiliate Managers showcasing their products. You of course select them by the brands they work with; but what are your thoughts on how Affiliate Manager-Affiliate relationships should be built?
Jos: Many times I get the feeling that account managers are kind of lazy. Maybe it's the company,  I don't know. Most of the time if you want to achieve something you have to ask things by yourself. For example, a simple thing such as to get on a promotion mailing list. That kind of things are very effective to get new customers, but when you don't ask to get this info you don't get a thing.  If I should own a bookmakers office, my accountmanagers had to discuss numbers and promtotions on a monthly base with their affiliates. And not only the big ones but also the small ones, everybody started small and wanted to grow. When we were  a small company it was very hard to get some promotions like a free bet budget cause you don't bring any customers, I understand the arguments for that but if the big boys always get the biggest marketing materials, the small ones stay small en the big boys stay big which is not fair in my opinion.
EEG:How do you see the future of the gaming industry? For instance, will it become a truly global phenomenon in the near future?
Jos: The last years you see magnificent changes in the gaming industry. The full Premier League is sponsored by huge bookmakers, all the biggest clubs in the world are sponsored by bookmakers and every year you see a lot more sports events with bookmakers as sponsors. I think it's a good thing because prices are going up and it's more attractive to visit or play such events. For example, darts. When you saw it 10 years ago and you see it now-a-days, it's a massive change in popularity but there is also a change in the prices.
EEG:What advise you would like to offer to the new affiliates who are looking to venture into this great industry?
Jos: Be patience, you don't earn 20k in your first half year, but keep positive and stay connected with your visitors to reach your goal. If you want to succeed and you got a good plan, you will succeed!
EEG: Who is your favourite celebrity?
Jos: Wow, in general I would say Steve Jobs and Johnny Depp. But we are now sports related so I will go for Ronaldhino.
EEG:If you would just open your Youtube search bar, what would you search for?
Jos: Some nice house or rap music
EEG:Back to work. Do you attend any igaming conferences? If so, which one is your favourite and what is your most fun experience?
Jos: Yes we always attend the Amsterdam Affiliate Conference in June every year. Mostly it's a lot of fun to discuss some nice deals with some nice dinners or crazy party's!
EEG:How do you rate the chances of Eastern Europe becoming potential gaming hotpot of the future? Where do you think the region must improve upon?
Jos: You see a lot of crazy stuff over there with TV shows about betting, we can't imagine that kind of things here. A news program about betting tips for the weekend, it's great haha! I don't think the companies have to improve a lot but the well being needs to go up to get it on a same level as the UK for example.
EEG:Alright, here comes the fun part….favourite food, where would you like to travel in Eastern Europe, some part of the region maybe that you haven't visited yet and favourite destination around the world.
Jos: Lasagna, Croatia and Brazil
EEG:Where you wouldn't want to travel in Eastern Europe?
Jos: Right now at Ukraine.
EEG:What is your opinion about EEG (Eastern European Gaming – eegaming.org)?
Jos: I love the concept, it's nice to read new things, interviews with other people and nice tips & tricks everybody uses.
Exclusive Q&A with Jeton Kodia Co-Founder at Oddspedia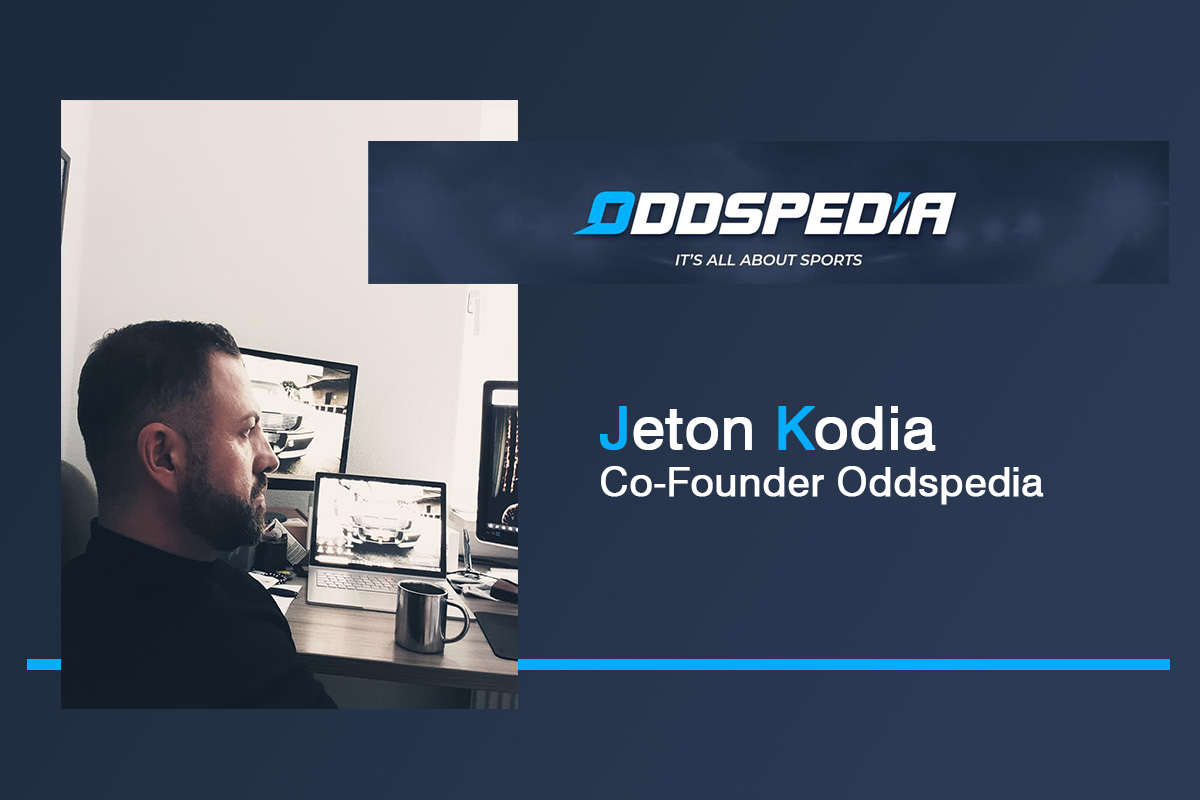 Let's start with a few words about yourself. Our readers love top executives talking about themselves.
My name is Jeton Kodia and I have been in the gambling business since 2009. I became an iGaming affiliate when I turned my hobby into my profession. Gambling is part of my life – I love betting, casino games, and poker. Additionally, with my first name Jeton, it was somehow destiny that I had to step into this industry. I am addicted to football, and I had to lose quite some bets on my favorite team until I learned that when you want to take betting seriously, you need to refrain from your emotional attachment to a particular team and turn your attention more to comparing the odds. Besides football and pro sports in general, I bet on pretty much anything with my friends. This ranges from prop bets about winning at Playstation games to whether my first child will be a boy or girl. There is always something going on in my life which we can bet on.
Now on to Oddspedia. What led to the founding of Oddspedia?
As I already hinted at before, I wanted to focus more on the odds at sports betting. Therefore, I teamed up with Jan, whom I know since we were 18 years old, and who is equally passionate for sports in general and football in particular. Together, we co-founded our company and website Oddspedia. The main goal of our company is to provide valuable, competitive and user-friendly services for sports betting fans, players and publishers. Since its inception and over the course of several years, Oddspedia established itself as one of the biggest international affiliates in the sports betting world.
Could you elaborate on the cutting edge that Oddspedia possesses? There are other companies that offer similar services. What makes Oddspedia "the number one sports companion" of punters?
The website aims to provide as much value to the user as possible, and the information is conveyed in a manner to ensure a great user experience. It starts with guaranteeing a reliable odds comparison – odds on Oddspedia are being scanned in real-time across more than eighty bookmakers to ensure that only the most up-to-date data is displayed. This is complemented by features not commonly found in competing websites, such as geolocation to show only relevant betting sites for the user, direct links to bookmakers' betslips, full odds movement history and various betting tools. This is part of what makes Oddspedia one of the best sites for odds comparison. But as a matter of fact Oddspedia offers much more than that. The website has amazing sports coverage as well, providing livescore information on more than 30 different sports. Users can also explore sports statistics, bonuses and promotions, or read the latest news on their favourite leagues, teams and matches. All of this wrapped in an app-like web experience, with quick performance and a state-of-art modern design makes it easy for Oddspedia to stand out from its competitors.
You recently overhauled the Oddspedia website. What are the new features that have become user favorites?
In August Oddspedia had the biggest makeover yet with its relaunch. The new version was in development for more than a year, and enabled the development team to apply new tools and technical innovations that were simply not possible on the old site. Major front-end and back-end changes were done to improve the user experience, and the new UI provides much more natural and polished user flow. To ensure seamless operation, updates regarding back-end software, systems,  processing odds nodes, and new integrations are introduced almost on a day-to-day basis.
You have also launched widgets for webmasters and digital publishers which help them monetize their website through affiliate marketing? Tell us more about the widgets and process of monetizing.
One of the main issues from editors, publishers and affiliates is providing real time data to their customers. Is extremely hard to find a proper way to do it. The Oddspedia Widgets fill the gap between the sports data feeds and the operators.
For editors, the Oddspedia Widgets have been developed as a real "all-in one" solution. These tools can be implemented into any site by simply pasting their code, providing that site's users with real time odds data. Publishers can benefit from the live information by not only providing their users an odds comparison widget for free, but they can include their affiliate link to the respective bookmaker. Clicks are simply shared on a 50/50 basis. The way the split works is that the widgets rotate with two links, one for the publisher and the other for Oddspedia which will be applied with equal chance.
 Publishers will get real time sports data without any cost for them, at same time they offer that to their customers and readers.
The Covid-19 pandemic has affected the betting and gambling companies, especially the traditional forms of betting and gambling. It is not yet done yet. How have the lock-down and social distancing measures affected your business?
In every crisis there's an opportunity. The coronavirus outbreak has had a devastating impact all over the world and on our daily lives, with many businesses in almost every industry feeling the pinch. That's no different with the gambling industry, as most major sports were suspended in the first lockdown during spring time.
At Oddspedia we expected that the interest in sports will even grow bigger in times of social distancing and isolation. But with the vast majority of sports canceled we had to find a way to react to the situation. We focused on increasing our sports portfolio and cover almost any event going on worldwide. As crazy as it sounds, the matches from a Table Tennis tournament in Russia were checked over a million times on Oddspedia.
There are still positives that can emerge from the pandemic, with virtual sports and esports being one of them. Virtual Sports truly boomed in interest. Esports betting is a vertical in the industry that was already rising in popularity before the outbreak. But now, it's well on its way to establish itself as a major offering for operators and affiliates, which is set to continue even after we come out the other side of virus lockdowns.
It has been seven years since Oddspedia was launched. Most of these times, you focused mainly on Europe, especially the German-speaking countries. You are now venturing in to South America. How has the user response so far from the Latin American countries, who certainly love their football? Any plans to start operations in Asia?
Our entry into the South American market has been very successful. The audience there is extremely passionate about sports and betting, and they show a great demand for our product. Of course, we provide local users with well-targeted information from local bookies in their native language. We began with the integration of Spanish and Portuguese languages for our product, then we structured our content to be as engaging as possible for local users. It's no secret, that for users from Brazil, as well as for other Latin American countries, football is the most popular sport. So when entering our website, we meet users with the most interesting football matches from their local leagues. These are shown first and then followed by popular worldwide championships.
This personalized approach is very successful and we have good and stable traffic coming from these countries
Several Asian countries, like Japan for example, are very interesting for oddspedia, as well. However, we deem it highly important to find the right partner when entering a country like that. It is crucial to have the right partner who is fond of the language, can translate and adapt to the correct betting terminology, and possesses local SEO knowledge. We envision to grant sublicenses for oddspedia if the right company to partner with comes knocking on our door.
The technology is moving at an unimaginably high speed. How do you think artificial intelligence and machine learning would impact the betting industry, and specifically the odds comparison
Automation based on machine learning has been key within ecommerce for years and the igaming industry should apply insights gained in other sectors. Offering a personal user experience in a responsible environment comes from understanding and catering to each individual player's needs from an entertainment point of view. AI is a type of software or hardware that learns – and it could be programmed to learn mostly about users and their behavior and utilize those insights to drive the developments of new, hyper-personalised gaming and internet betting experiences. The technology is being applied to learn our habits, our likes, and our relationship patterns. Online gaming is an industry that runs on data, such as results, stakes, percentages, odds, stats, and so on. All of these numbers are constantly crunched, calculated and analysed behind every major gaming platform. For this reason, ML is actually playing a growing influential role in the sector, changing the game for both online gaming businesses and their players
Finally, what would be your key advises to any new entrepreneurs starting something new in the gambling industry or affiliate marketing sector?
Don't start something just on your own if you are a newbie. First, dip your foot in the water and gain some experience in the industry. I would recommend starting with a job at a bigger affiliate company or in affiliate marketing at an operator. If you are smart, you can learn a lot quickly and avoid a bunch of costly mistakes you might have made otherwise. In the next step, you can try out your own ideas. By then, you already have a sound understanding of the industry, which allows you to make even better products right from the beginning and the timeframe until you are able to realize a return on your investment is likely to be much shorter, as well.
Bojoko crowned Casino Affiliate of the Year 2020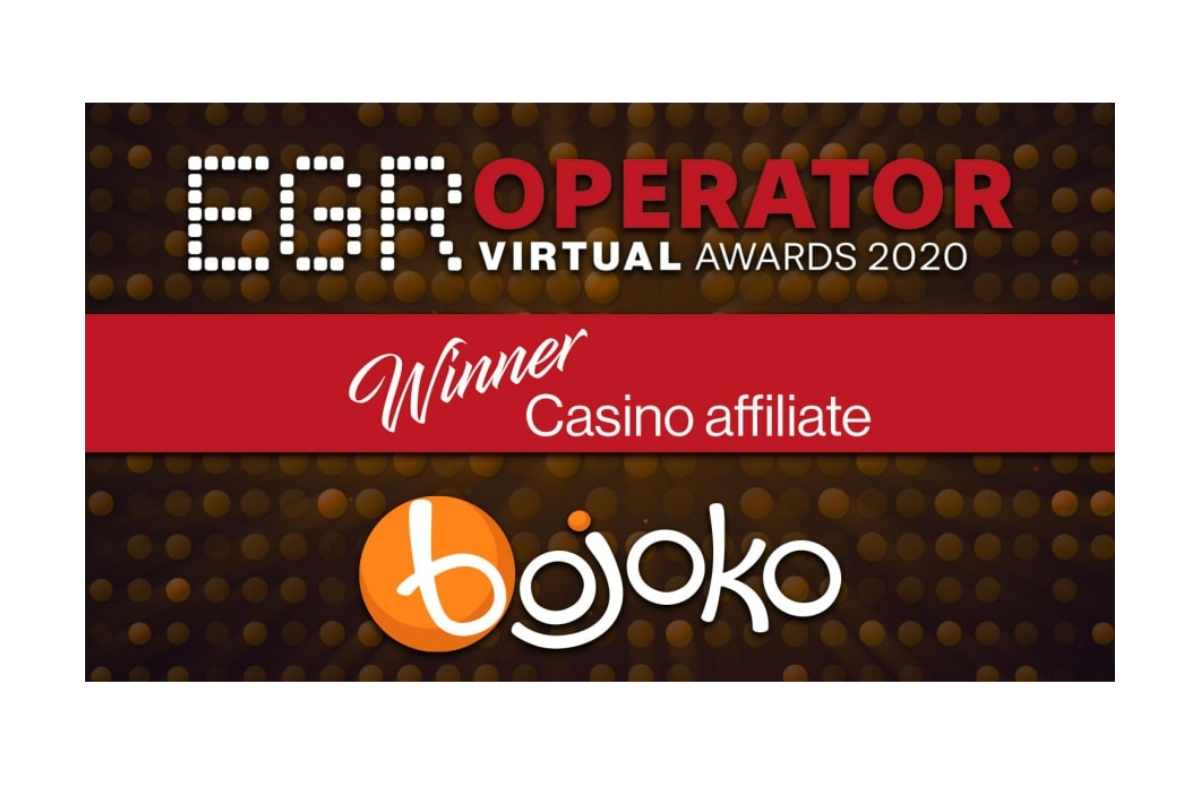 Online casino comparison site takes home its first EGR Operator Award off the back of a hugely successful year
 The party is continuing at Bojoko after the online gambling comparison site was named Casino Affiliate of the Year at the prestigious EGR Operator Awards 2020.
Bojoko fought off stiff competition from some of the biggest names in the affiliate industry, including Gambling.com Group, Catena Media and Blexr, to take home the trophy.
EGR judges said that Bojoko had showed "very strong growth" over the past three years having been the first to use the Airbnb and Trip Advisor model in the online casino sector.
The EGR judges said: "They continue to be innovative with a number of new features which has allowed them to grow to 26,000+ registered members.
"I really like the concept, it's a true affiliate giving customers choice who to choose, growth looks decent and operators managing the page ensures compliance and cost control.
"It is a clever idea and model and shows good growth," the judges added.
Bojoko allows online casino operators and game developers to create their own listing and tell their story through their own words, images and videos.
Bojoko members then rate and review online casinos and games based on the experience they receive, with Bojoko's member base now standing at 26,000+.
Joonas Karhu, Chief Business Officer at Bojoko, said: "We are thrilled to have been named Casino Affiliate 2020 at the EGR Awards and for Bojoko to be recognised as a true leader in the space.
"The Covid-19 pandemic saw operators pivot to casino as part of efforts to mitigate the impact of the global sports blackout, making the casino comparison sector even more competitive than normal.
"The Bojoko team rose to this challenge and I am so pleased that their efforts have been recognised by EGR and its panel of esteemed judges.
"Our mission from day one has been to help players find the best casinos for them while also meeting the highest possible standards when it comes to responsible gambling and safe gaming.
"We continue to innovate and introduce new tools and features to help players filter and compare the 160+ casinos and 40+ game developers listed on Bojoko.
"We have ambitious plans for the coming 12 months, including expanding into the US market, and look forward to doing this with our first EGR award in the bag."
Karhu launches Professional Gambling Affiliates Association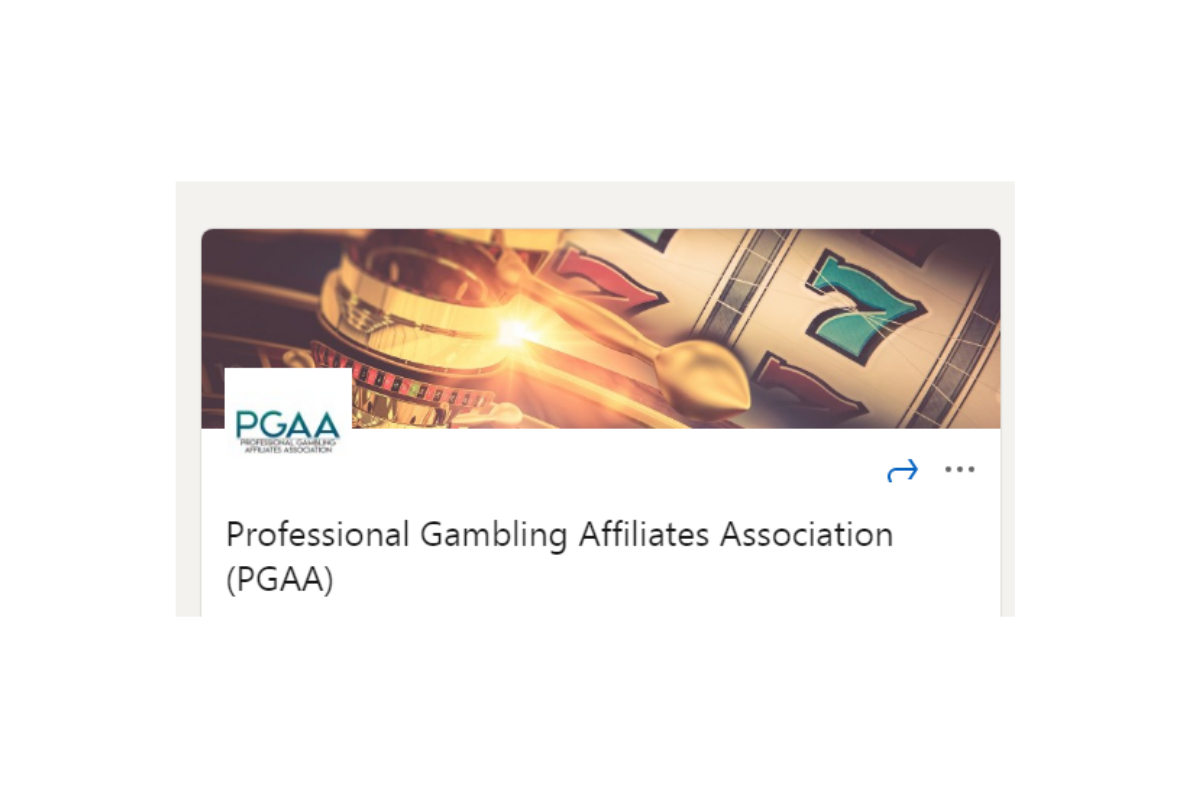 Bojoko's Chief Business Officer launches industry group with the aim of creating contractual security between affiliates and operators for the first time
Joonas Karhu, Chief Business Officer at Bojoko.com, has launched the Professional Gambling Affiliates Association (PGAA) to help improve the relationship between affiliates and operators and create contractual security for the first time.
Karhu formed the association after becoming concerned with the imbalance in the relationship between affiliates and operators. The PGAA will address this with affiliates coming together as one in order to push for contractual security and fair terms and conditions when promoting operator brands.
At present, there is no contractual security for affiliates who are forced to sign agreements that are one-sided and subject to change at any time. This can see life-time revenues slashed and fees increased with little to no notice.
This is not the case in other B2B industries and makes running an online gambling affiliate business incredibly difficult. Operating an organisation without a secured contract is unsustainable, making it impossible to invest in growth and putting jobs at risk.
The PGAA intends to create a contract that provides the security its members need to be able to promote operator brands now and moving forwards. The contract will be signed by PGAA members and their operator partners.
Bojoko will handle the initial communication between the PGAA and operators, and will also cover the legal cost associated with creating the PGAA contract. This includes any potential reviews or amendments required now and in the future.
Karhu is now calling on affiliates of all sizes to join the Professional Gambling Affiliates Association. Those interested in signing up can do so by requesting to join the dedicated Professional Gambling Affiliates LinkedIn Group here.
Joonas Karhu, Chief Business Officer at Bojoko, said: "The situation online gambling affiliates face is unprecedented when compared with other industries and sectors. Running a business without a secured contract is simply unsustainable and puts organisations and their employees at great risk.
"By creating the PGAA, I hope to be able to provide the contractual security that affiliates need to be able to promote operator brands and be confident that the players they send and the revenues they generate are secured over time.
"I am now calling on all affiliates to join the PGAA and for operators and other industry stakeholders to support the association and its mission to level the playing field for affiliates and to provide the contractual security they need and deserve."