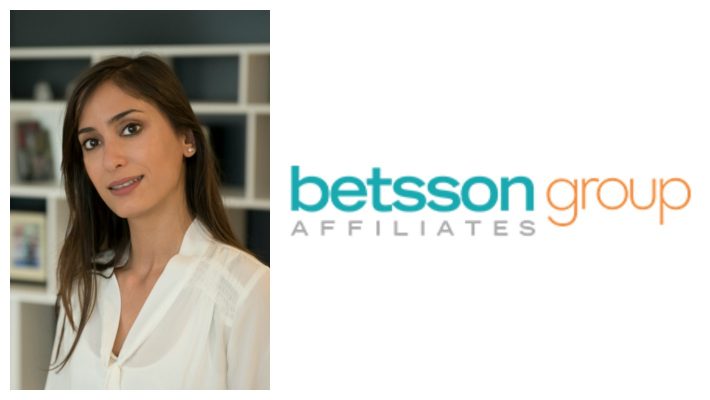 Affiliate Managers under interrogation by GAV: Alison Brincat, Senior Key Affiliate Manager Betsson Group
Check out our newest interview in the Affiliate Manager under interrogations series starring: Alison Brincat, Senior Key Affiliate Manager at the Betsson Group:
Name: Alison Brincat
Age: 31
Hometown: Iklin
Living in: Malta
Favorite Food: That's a tough one! I have a whole list, but I would have to say that nothing beats a good plate of spaghetti.
Must Read Book: The Art of happiness by Dalai Lama
Senior Key Affiliate Manager at: Betsson Group Affiliates
GAV: Hi Alison, first of all, tell us and our readers a bit about yourself. How did your career start in the industry? What determined you to engage in this activity and start working at Betsson Group Affiliates?
Alison: I graduated in Marketing and Philosophy around 8 years ago. All my jobs while I was at uni and after I graduated were centered on sales and marketing. It is just something that I enjoy doing. With Malta becoming a gaming hub it seemed like the most natural step to take. I started off working at Betfair and moved to Betsson after a short while. I had always heard great things about the company and decided to give it a shot. That was nearly four years ago.
GAV: Betsson Group Affiliates is the affiliate program for the world famous BetSafe and many more. What do you think is the key aspect affiliates appreciate regarding your affiliate program?
Alison: The full transparency of the program. We offer professional support to our partners in 16 different languages and also Betsson has a wide variety of brands where affiliates are spoilt for choice. We have done a lot of work in the past couple of years to improve our technology, and build a strong team to support our ongoing growth, and this is testament of how seriously we take our work and our partners.
GAV: What is your personal opinion about fair gaming? Do you think there is room to improve the view of the gambling industry? I mean, is there a new generation prepared to do that? Both Affiliate Manager and Affiliates.
Alison: Gaming in general evolves very fast and you will find different groups of people who have foreseen change and others who are less prepared. I think more companies are now investing in people who come from more mature industries like retail etc. Data has now cemented itself as a core component in every company which shows that gambling is evolving and maturing. My opinion on fair gaming is very simple – every consumer based company has to ensure that it adheres to the rules and does not draw outside the lines. They owe this to the users/customers. A satisfied customer may not talk, but an unhappy customer will tell the world. UX is also very important for us and the regulations in certain markets help us enforce how we communicate with our customers. Control is always challenging but we strive to educate our affiliates where needed on the does and don'ts.
GAV: Could you fill us in on your current offer for affiliates and maybe a brief description of your program?
Alison: We work with affiliates on pretty much any payment model. We are very flexible with this and of course we want it to be of benefit for both parties. Just come and have a word with us and one of our key experts will fill you in!
GAV: What markets does Betsson Group Affiliates target, and what makes it stand out in the ever growing crowd of sports betting and casino affiliate programs?
Alison: The beauty about Betsson Group affiliates is that we have 16 brands under our umbrella, operating in over 20 different countries, from Scandinavia to Latin America to UK to the Baltics. With all the selection open to affiliates it's a case of You name it, we have it.
GAV: Since the Berlin Affiliate Conference is almost here, we would like to ask your opinion on these event, are you guys attending these conferences or are you going to be in Berlin? How about SiGMA?
Alison: We will most definitely be attending Berlin & SIGMA to meet with our affiliates. Come and see us at stand C50 and we'll gladly pop open a bottle of beer for you.
GAV: Where do you think the online sports betting/casino industry will be in 3 years, and of course, on which scale do you see Betsson Group Affiliates?
Alison: Three things come to mind; EA sports, virtual gaming and social media. I think that the industry seems to be moving in that direction. With the aim to constantly improve their products, sportsbook and casino being at the forefront of most projects I'm sure that Betsson Group aims to have one of the best product and user journeys in the industry.
GAV: Tell us a bit about your team? As we know it's quite huge and well positioned in the industry with some skilled and experienced affiliate managers in the affiliate marketing sector.
Alison: Yes we're currently quite a big team to be able to support all the brands and regions we operate in. We have a dedicated designer that works just on affiliate media, we have our own business development team, our own analyst, affiliate managers and operations team. We've grown and will keep on growing.
GAV: Since Central and Eastern Europe offers a large pool of successful affiliates in the industry, do you think that this region is somehow overlooked by brands that are not applying for licenses in the demographic and are there many super-affiliates that you managed coming from this region?
Alison: Eastern Europe is definitely not overlooked by Betsson Group. We have Triobet which focuses its traffic on the Baltics. Poland is also a big market which is being regulated which has lots of potential. It is certainly interesting to see what will happen next year. We know that there are super affiliates out there for such markets. It is always a matter of testing out the traffic and its quality and if any of our brands is a match for those kind of users.
GAV: Who is your favorite celebrity and if you'd have to a pick a destination in Eastern Europe, where would you travel?
Alison: Favorite celebrities would have to be stand up comedians. There are many different ones! Regarding Eastern Countries my top picks would be Croatia, Slovenia and Russia. Loved Poland and Czech Republic.
GAV: Where you wouldn't want to travel?
Alison: Of course there are certain high risk destinations which wouldn't be my first choice but I'm not too fussed and would travel pretty much anywhere as I like to see and experience new places.
GAV: What is your opinion about GAV(GamblingAffiliateVoice.com)?
Alison: I think it's a great concept, it's very informative with great articles. It also gives a platform to those who work very hard in the industry and want to spread their knowledge across many verticals and key experts.
GAV: Thank you for answering our questions and we'll see you in Berlin!
Related
folder_openAssigned tags
content_copyCategorized under
About author