ThePOGG Network launches POGGWebmasters.com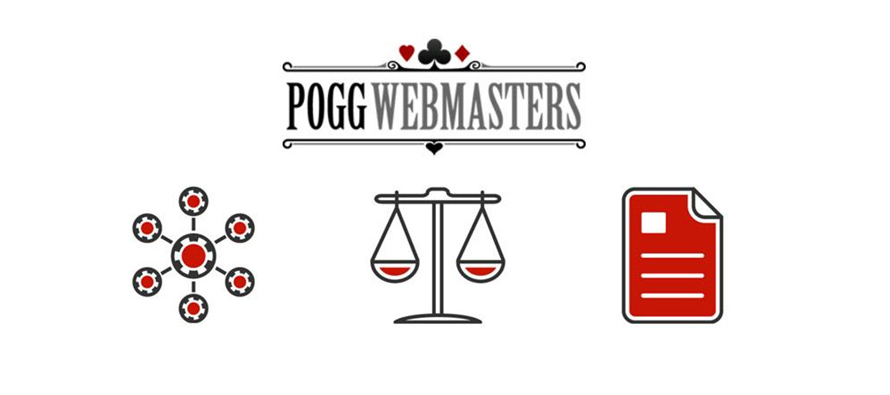 ThePOGG.com Network has just launched its 3rd property, POGGWebmasters.com. Over the last 4 years ThePOGG.com has established a strong reputation for their thorough and professional approach to the management of player complaints, recently becoming the only affiliate model operation to receive Accreditation from the UKGC as an Alternative Dispute Resolution service. POGGWebmasters has been set up to extend this complaint service to affiliates.
"ThePOGG.com has done a great job of establishing itself as a very credible mediation and review service within the remote gambling sector. So much so that we became aware via forum posts and private communications that a significant number of affiliates were checking with our operator reviews on ThePOGG before selecting which program to work with. As time has passed we started to feel that there was a distinct gap within the marketplace for a resource that allowed affiliates to see at a glance how affiliate programs treated both affiliates AND players and another big gap in terms of a service where affiliates could gain help if they'd been mistreated. POGGWebmasters is our answer to these gaps."
Affiliate Complaint Service offered for Free
POGGWebmasters is the first site to offer a dedicated affiliate complaint service. Building on their success and experience running ThePOGG.com's player complaints service, POGGWebmasters provides a full complaints infrastructure to allow affiliates to submit a complaint, the complaint to be managed in the private manner which ThePOGG.com has demonstrated is most conducive to a positive resolution and finally a complaint report to be published to allow other affiliates to see the nature of the complaint, how it was managed and the actions that have ultimately been taken to remedy the situation.
Detailed Affiliate Program Reviews
Alongside the management of affiliate complaints full reviews have been posted of over 250 affiliate programs, with another 100 programs to be added in the coming weeks. These reviews focus on providing quality information to affiliates, presenting a breakdown of the terms and conditions offered to the affiliate – highlighting both positive and negative terms that affiliates should be aware of – and an assessment of the reputation of the programs with respect to their treatment of both players and affiliates.
Paid for Placement Model Rejected
POGGWebmasters is also the first affiliate community to reject the 'paid for placement' model for operators. To ensure that affiliate complaints are always managed with appropriate impartiality and that POGGWebmasters is free to take whatever actions they deem appropriate without restriction the site will not tie itself into 'sponsorship' type agreements. As such, instead of paying to receive premium advertising positions, featured program positions will be given to those programs that maintain an active representative within ThePOGG forum, contributing and improving the community and resources available to both players and affiliates.

POGGWebmasters aims to cover all types of gambling affiliate programs and for launch the majority of reviews tend to cover casino, sportsbetting and bingo and more will be added to cover lottery and poker. Out of about 300 affiliate programs reviewed upon launch, only about 50 have made the grade for being recommended.
Affiliates will also be able to gain links by posting on ThePOGG Network's message boards, which will be significantly updated in the coming weeks. Three levels of Affiliate Membership have been set up allowing those affiliates that choose to work with stronger status programs to more easily gain rewards and incentives. Only affiliates choosing to work with Blacklisted programs will be entirely restricted from receiving links (and submitting complaints).
The driving purpose of POGGWebmasters is to help affiliates make more responsible choices in whom they choose to work with, both for themselves in terms of ability to earn money and for the players they send to the various operations they work with.
The launch of POGGWebmasters completes over a year of preparation that has seen ThePOGG Network extend its coverage of the gambling markets to include casino game strategies (POGGStrategies.com) and Affiliate Program reviews. The high quality information and wide coverage of various topics within the marketplace has turned ThePOGG Network into one of the most useful industry resources on the market today.
About ThePOGG
ThePOGG.com has been online since 2011 and is an online casino portal with nearly 1000 casino reviews that holds strict criteria for recommending a casino. Some of the standout features of the site include a UKGC Accredited Alternative Dispute Resolution service for player complaints and player terms and conditions monitoring. ThePOGG also offers a unique Deposit Guarantee service for their highest recommended casinos protecting players by giving their deposit back in the event of a unfair treatment. ThePOGG also does fairness reports and testing of various online casino games.

AmAff Launches Props.com, A Full Service Media Hub Targeting U.S. Sports Bettors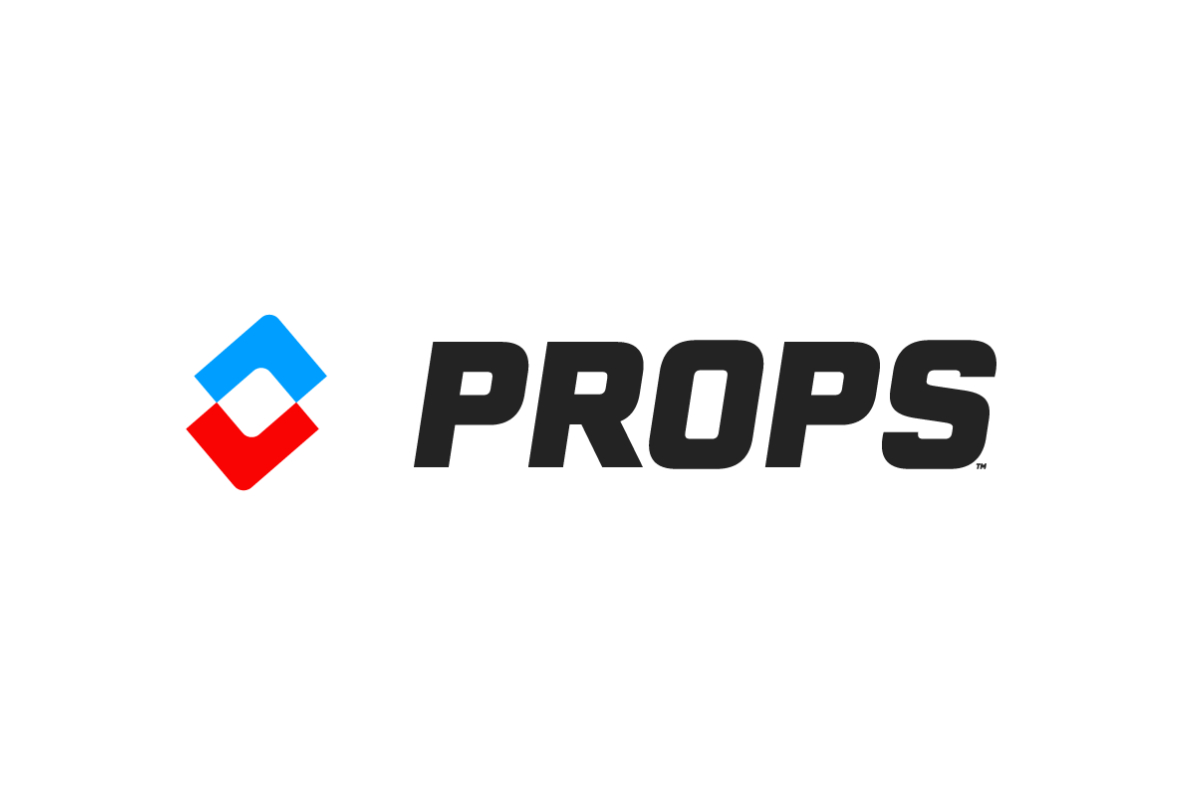 AmAff, a leading developer of media sites, content, and apps serving the U.S. sports betting and online gambling audiences, has launched Props.com. Props.com provides wall-to-wall coverage of the news, insights, analysis, and trends relevant to the ever-growing population of U.S. sports bettors.
Patrick Everson serves as the Head of Content for Props.com. Everson brings a wealth of experience to the company; he has held various content-focused roles in the gambling space. Most recently, Everson was a Senior Writer for Covers. Prior, he held roles at the Las Vegas Review-Journal, Golfing Las Vegas, and Rebel Nation.
Everson says: "In this rapidly expanding space, what I love most is bringing that sports betting experience straight to you, like you're on the floor of a Vegas sportsbook with me. Taking you behind the counter to tell you where the action is, why the numbers are moving, and more. The idea is simply this: to provide entertaining and informative content that is actionable — info you can then put to use as a sports betting consumer. With the great team Props has assembled, that's the goal every day." Everson is joined by Props.com Managing Editor Matt Jacobs and Associate Managing Editor Spencer Limbach.
AmAff brings together a team of gambling experts with years of diverse experience.
Chris Grove is the founder of AmAff. Grove previously co-founded PlayUSA Media, which grew into the largest legal affiliate network in the U.S. before being acquired by Catena Media in 2017. Grove served as the Acting Director of Catena's U.S. operations through the conclusion of the transaction in October 2019.
"We've assembled a top-tier team at AmAff, and the launch of Props.com marks a major milestone on our path to building the first at-scale affiliate company focused exclusively on the legal U.S. sports betting and online gambling market," said Grove.
Alec Driscoll oversees AmAff's operations, bringing years of U.S. gambling experience to the table. Driscoll has worked with numerous high-profile gambling organizations, including sportsbook tech provider FSB, Las Vegas casino operator ACEP, and Red Rock Resorts.
Pearl Gallagher adds a wealth of legal expertise to the AmAff team, bringing experience from the real estate, intellectual property, and gaming sectors. Prior to joining AmAff, Gallagher served as Chief Legal Officer for Geocomply.
Sean Hurley rounds out the AmAff team. Hurley has driven the expansion of gaming operations around the world. Notably, he was DraftKings' first Head of Sportsbook and spearheaded the company's New Jersey launch.
The launch of Props.com is one aspect of a multi-stage expansion strategy for AmAff, which also operates BetPrep.com, Wagers.com, and one of the fastest-growing sports betting podcast networks in the U.S., including the shows Props City, Hot Read Hits, Givin' Props, and Givin' Futures.
Better Collective acquires Soccernews.nl and Voetbalwedden.net to gain leading position in the Dutch online sports betting market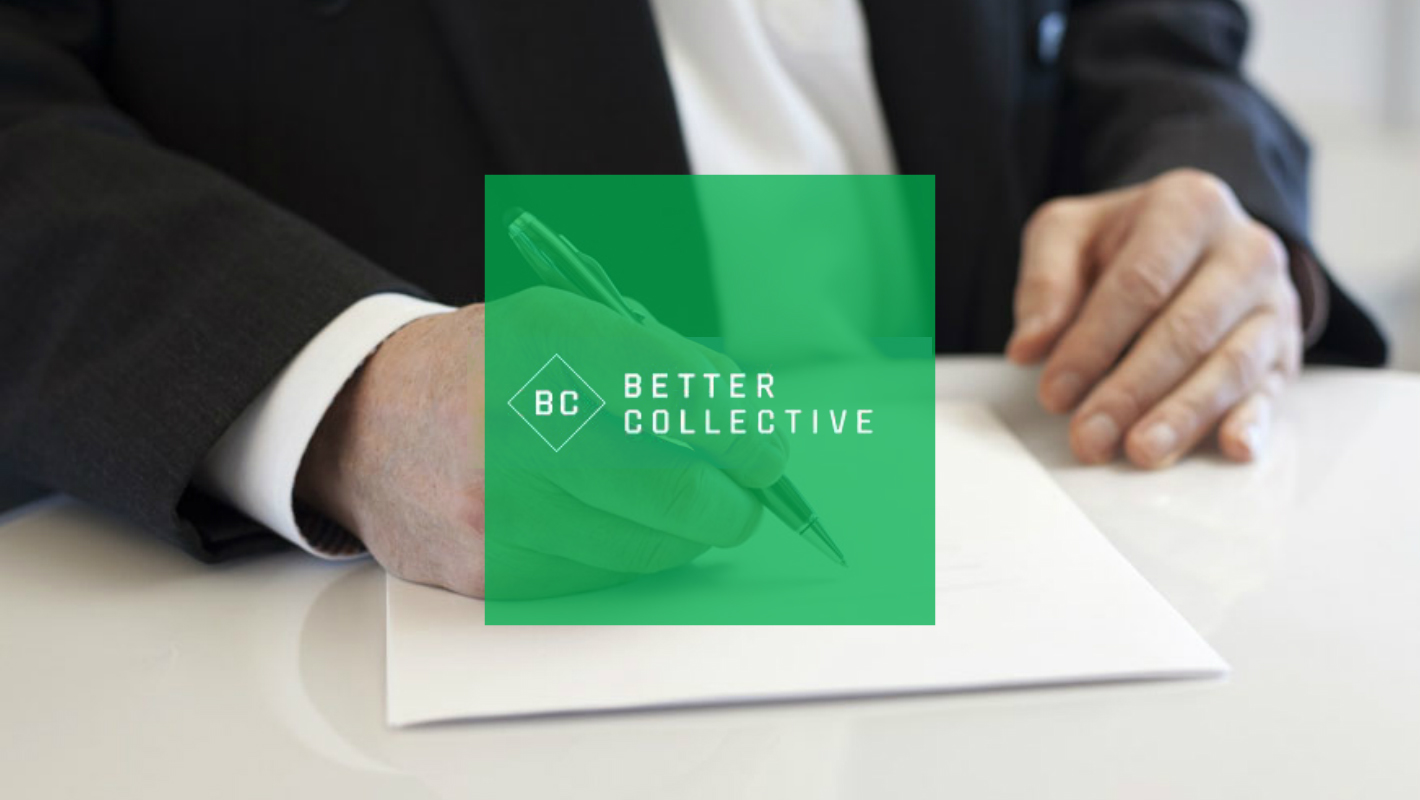 The acquisitions
Global sports betting media group, Better Collective, today announces that it has acquired Soccernews.nl, one of the most visited Dutch online sports media, and Voetbalwedden.net, a well-established Dutch online sports betting community, in separate transactions for total upfront payments of 5.9 mEUR, with maximum deferred and earnout payments of 3.75mEUR.
The two acquisitions form a strategic move that will establish Better Collective with a leading position in the Dutch online sports betting market. It is expected that revenue in Better Collective Netherlands will exceed 3 mEUR in 2022, which will be the first full fiscal year in that market. As a new market, the Netherlands is expected to produce high growth for several years.

A new market for on-line gambling
The Dutch 'Remote Gambling Act' will come into effect on October 1, 2021, fully regulating online gambling, which until now has been operated as a state monopoly. With the act, iGaming operators will be given the opportunity to apply for a license to operate in the market and more than 20 operators are expected to be licensed by 2022. According to the international betting and gaming consultancy firm, H2 Gambling Capital, Dutch onshore iGaming is projected to increase from 22% of the country's total iGaming in 2015 to 81% in 2024. As a result, the Dutch iGaming gross gaming revenue (GGR) for online casino and sports betting combined is expected to reach more than 800 mEUR in 2024, making it the fifth largest iGaming market in Europe.
Together, Soccernews.nl and Voetbalwedden.net attract more than 2.5M monthly visitors. The two media platforms will enable Better Collective to take advantage of the Dutch market opportunity from day one and be well positioned to gain from the expected arrival of larger international sports betting operators in the market in 2022.

Financial targets for 2021 remain unchanged
It is expected that the two acquisitions will have a positive impact on Better Collective's revenue and earnings for 2021 and onwards. The financial impact in 2021 is however expected to be limited due to the time of incorporation and the time needed for the new Dutch market to establish itself. The financial targets for 2021, therefore, remain unchanged.

Better Collective Netherlands
Better Collective has recently incorporated Better Collective Netherlands B.V and the acquisitions add an experienced team to the Dutch business unit. To manage its Dutch operations, Better Collective has hired Joris Dekkers as Managing Director from August 1, 2021. Dekkers knows Better Collective's business well as he has supported the company's preparations for the market opening as an external consultant. He brings a strong background and close to ten years of experience from the iGaming industry, where he has worked on both the media and the operator side.

Jesper Søgaard, Co-Founder & CEO of Better Collective, says:
"We are excited about the regulatory opening of the Dutch iGaming market, welcoming licensed operators and laying the foundation for stronger player protection. The Dutch market has high potential and is expected to grow significantly in the coming years. To be able to capitalize on these opportunities, we are pleased to have added two strong Dutch brands to our portfolio and welcomed Joris Dekkers and a new team to Better Collective. These moves will help us establish a leading position in the Dutch sports betting media landscape."
Rightlander partners with BetBull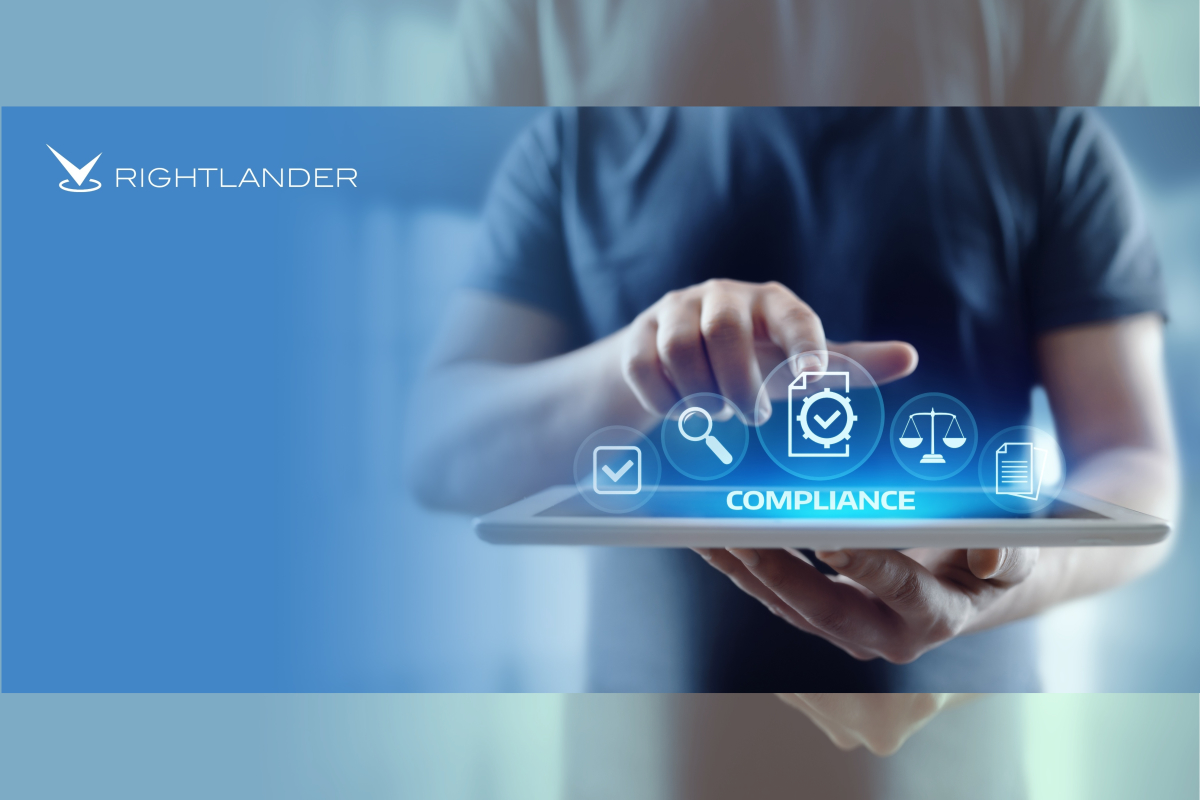 Supplier to help tier one operator improve affiliate compliance
Rightlander.com, the ground-breaking compliance platform has signed a deal with BetBull to help them improve affiliate compliance and boost responsible gambling measures.
Nicole Mitton, Head of Customer Success at Rightlander.com, said: "It's great to see operators like BetBull partnering with Rightlander to ensure adherence to advertising regulations. These efforts are not only noteworthy from a regulatory point of view, but are also a solid indicator that BetBull are invested in protecting the interests of their stakeholders, affiliates and players in regulated markets."
Rightlander will offer its technology which encompasses a comprehensive range of affiliate compliance tools which include the Automated Compliance Monitor, a PPC Monitor and a Proactive Affiliate Finder allowing BetBull to remain proactive and in control of their affiliate marketing.
Gabrielle Mallia, BetBull said: "We decided to opt for Rightlander because of its ability to give further visibility into our affiliate's practices. The PPC Monitor is particularly key in allowing us to ensure adherence to policies specifically related to keywords and geos of promotion. Rightlander increases the efficiency in our compliance monitoring with its wide scope and allows us to quickly identify any breaches should they occur."
The Automated Compliance Monitor helps detect non-compliant content across territories including the United Kingdom, Sweden, Denmark, Australia and the United States. The monitor flags potential violations such as missing terms and conditions, outdated offers, incorrect marketing assets allowing BetBull to remain compliant according to their jurisdiction's regulations.
The Proactive Affiliate Finder scans millions of web pages every month to identify new and prominent sites and the innovative PPC Monitor identifies harmful ads to stop them from appearing on an operator's branded keywords.