Catena Media acquires US online sports affiliation company Lineups.com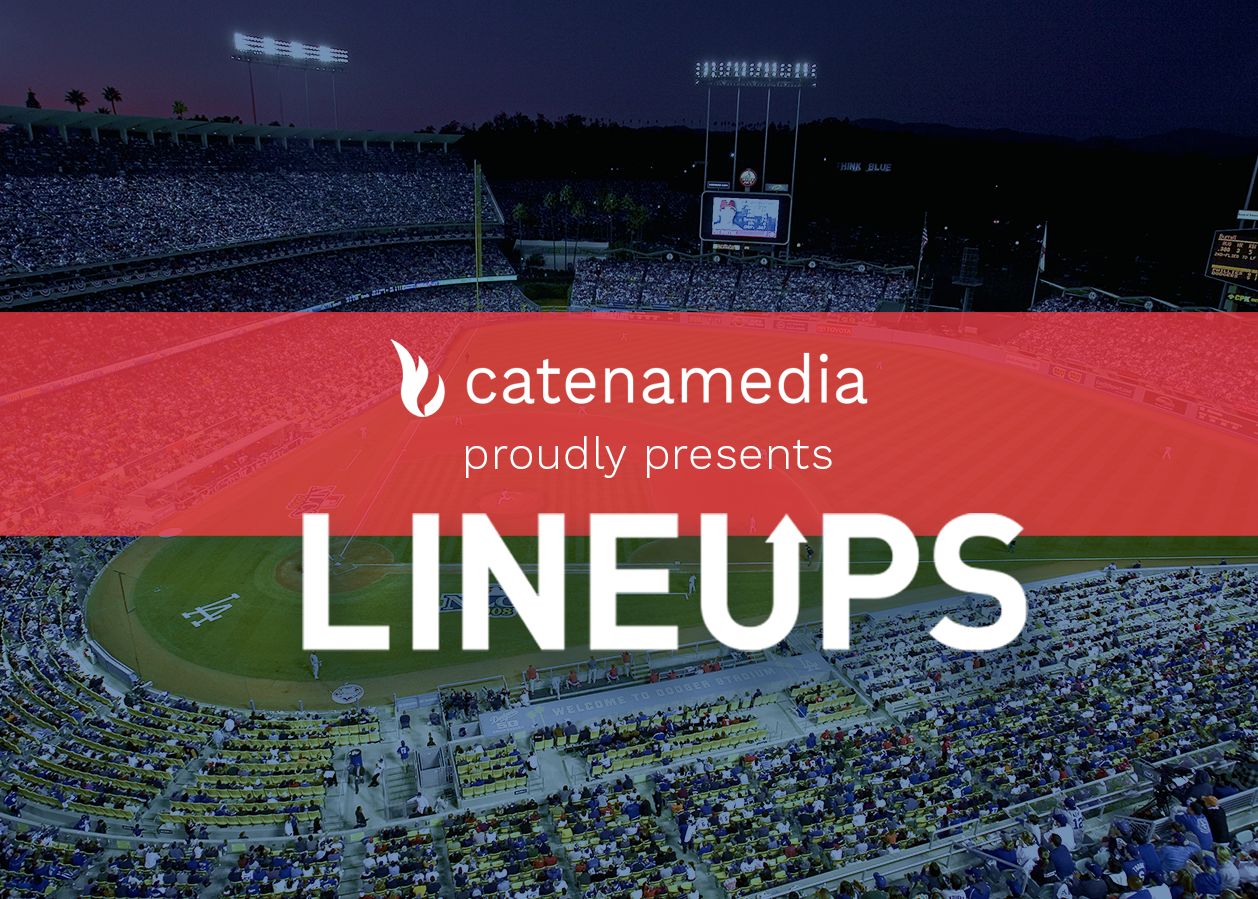 Catena Media plc, an industry leader in online lead generation, has acquired 100 percent of the shares in Lineups.com, strengthening Catena Media's leading position in the growing US betting market. Lineups.com is an online sports affiliation company specialising in analytics, betting predictions and tools. The total purchase price amounts to USD 39.6 million, payable in cash in three instalments during a two-year period. An additional contingent cash payment of USD 0.5 million is payable if certain requirements are fulfilled within three years of the transaction date.
Lineups.com supports bettors by providing confirmed and projected starting lineups and rosters for the NFL, NBA, MLB, NHL, US sports leagues and for fantasy sports. The website considers all kinds of available player and team information, including injuries, news, performance and trends. Lineups.com has a strong market position in most of the regulated US states, including the recently launched states of Michigan and Virginia.
Lineups.com recorded sales of approximately USD 7.5 million in the last 12 months to 30 April 2021. Calculated for the first quarter of 2021, the company's sales corresponded to roughly 10 percent of Catena Media's total revenue. As Lineups.com is a sports-focused affiliation product, its sales can be expected to fluctuate significantly with the US sports betting calendar.
The purchase price represents a total cash payment of USD 39.6 million, to be payable in three instalments: USD 25 million on closing, USD 9.6 million on the first anniversary and USD 5 million on the second anniversary of the closing date. In addition, a contingent cash payment of USD 0.5 million will be due if the state of New York allows sports betting within three years of the closing date and certain revenue thresholds are met. No material conditions exist in respect of the transaction's closure. The acquisition will have a direct positive effect on Catena Media's EBITDA as of the consolidation date on 4 May 2021.
Michael Daly, CEO Catena Media, commented: "The acquisition of Lineups.com strengthens Catena Media's leading position in the growing US betting market with a complementary product that fits perfectly into our existing US portfolio. It gives us a second, even stronger, national sports betting affiliation site, alongside thelines.com. This will allow us to capture more market share across North America, as well as to take advantage of shared tools across multiple Catena Media sites. Sam Shefrin, the seller and founder of Lineups.com, will bring his industry and technology focus to the Catena Media team and will work with us for the near future as an exclusive consultant to the business."
Acroud launches The Festival Series in Bratislava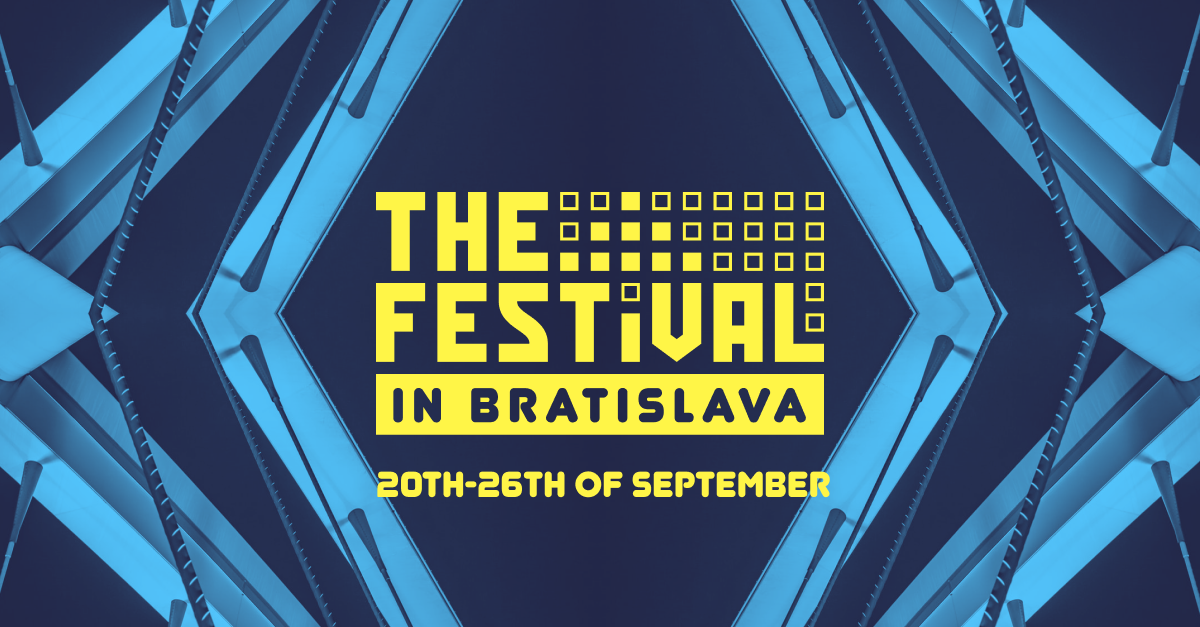 Acroud returns to the live events scene with the launch of the first edition of The Festival Series. By doing so, Acroud is strengthening its position as the bridge between land-based gaming and affiliation to create opportunities to connect operators with the player communities while also producing high-quality content to grow its digital flagship products, such as Pokerlistings.com and CasinoTop10.net.
The inaugural week-long event is a first of its kind mixed games format, incorporating Roulette, Blackjack and competitive Sportsbetting tournaments into a complete Poker tournament schedule. During the event, Acroud will host The Gambling Cabin's Sportsbook and Matching Vision's Slots tournaments. Whereas the (€550 buy-in) Main Event comes with a guaranteed prize pool of 300.000 Euros.
"We want the first event to be explosive! The Festival Series is something that the gaming world has never seen before on such a scale, featuring not only nonstop poker action but also boasting innovative casino and sports wagering events," says Martin von Zweigbergk, Director of Live Events at Acroud.
To elevate players' experience, Acroud has launched The Festival Series App, which enables networking, provides content, and keeps attendees updated before, during, and after the event. In addition, Acroud has introduced its Play Money pool betting solution on play.thefestival.com.
"Besides bringing innovation to gaming festivals and facilitating more inclusion among those who are more apt to play games outside of poker, The Festival Series intends to create a complete experience both on and off the felt," says Robert Andersson, CEO and President, Acroud.
The venue, Banco Casino, is positioned right in the centre of Slovakia's capital, nearby all the city's major attractions, restaurants and nightlife.
The Festival Series will take place from Monday, September 20 until Sunday, September 26 2021, at Banco Casino in Bratislava, Slovakia.
Further information about The Festival Series and the event schedule is also available on the website www.thefestival.com. The Festival Series App is available to download on AppStore and Google Play.
CONDOR GAMING SPONSORS THE EGR POWER AFFILIATES 2021 SUMMIT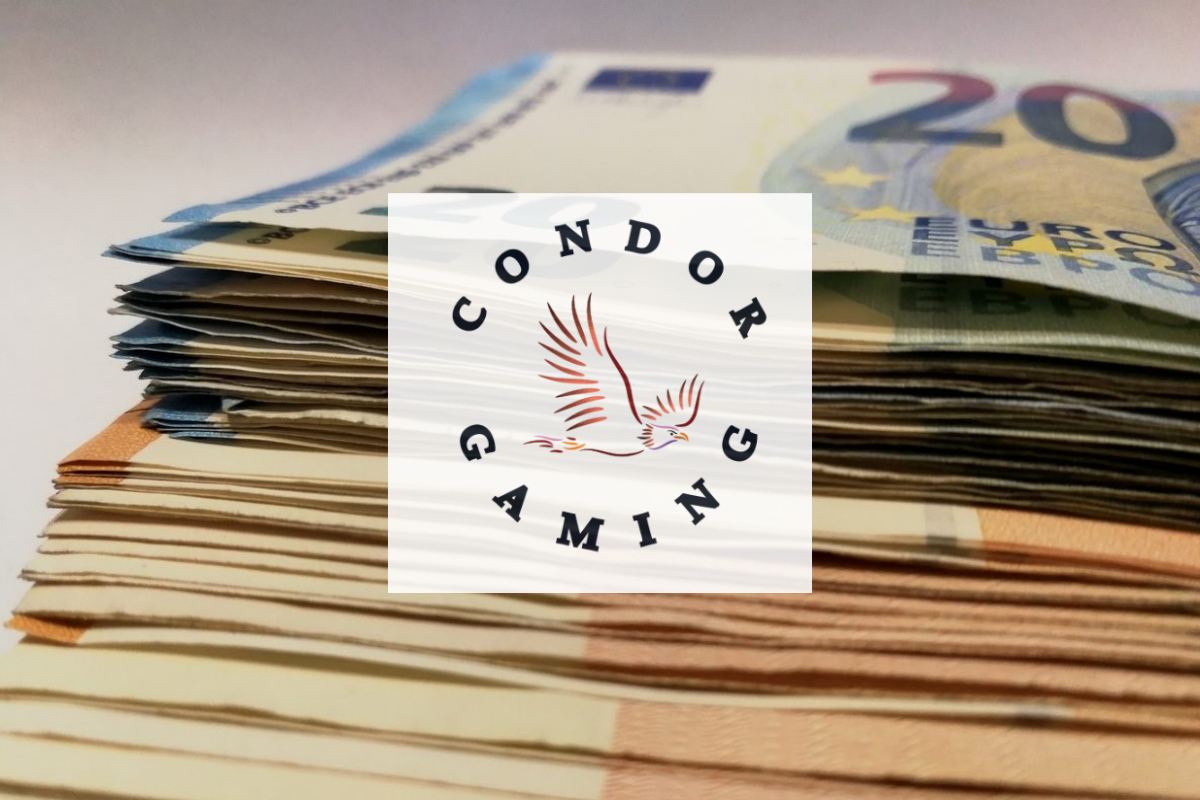 "EGR are delighted to be joined by Condor Gaming at our Power Affiliates Summit this year, the most exclusive event in the iGaming calendar. We look forward to being back in person after a virtual event last year, and thank Condor Gaming for their support in making this happen."
Katie Renton, Event Content Manager at EGR.
iGaming's most prestigious event, The EGR Power Affiliates 2021 Summit is back! Condor Gaming is honored to have been selected to be one of this year's sponsors at the Summit being held at Puente Romano Resort in Marbella, Spain, on September 15-16, 2021. Industry leaders will be gathering to network, collaborate and discuss iGaming dynamics 1-on-1.
Founded in 2012, Condor Gaming is headquartered in Malta and has offices in Bulgaria, Croatia, and Serbia. Creative gamification technologies, transparent partnerships and a customer-centric vision underwrite its success. Condor Gaming has created and operates six casinos to date.
RembrandtCasino

CasinoSieger

24Bettle

Big5Casino

b-Bets

LuckyBull
Condor Gaming is undergoing the largest expansion in its corporate history. Implementing a multi-tiered growth strategy, while staying true to its core markets, the company is engaging emerging markets that include Canada, Finland, Japan, India, Ireland, New Zealand and LATAM.
Condor Gaming is proud to be trusted by 1,700+ Affiliates. New and existing Condor Affiliates are supported with:
ROI maximized with high conversion brands.

Daily loyalty campaigns that drive player LTV.

Real-time data reporting.

Accepting traffic from multiple GEO's.
And much more…
The pillars of a Condor Affiliate Partnership will never change. Unity and success for all will always be at the heart of Condor Gaming's philosophy, even as the company continues to evolve in pursuit of its vision.
Condor Gaming's Chief Marketing Officer, Prash Patel, added:
"It's an honour to be sponsoring EGR Power Affiliates 2021 Summit. This is a prestigious event where only the best in the business are invited to participate. Condor's drive to expand into new markets can only be achieved with high quality relations and I can't think of a better place to meet high-performance affiliates who are shaping the future of our industry."
Bojoko appoints Joonas Karhu as CEO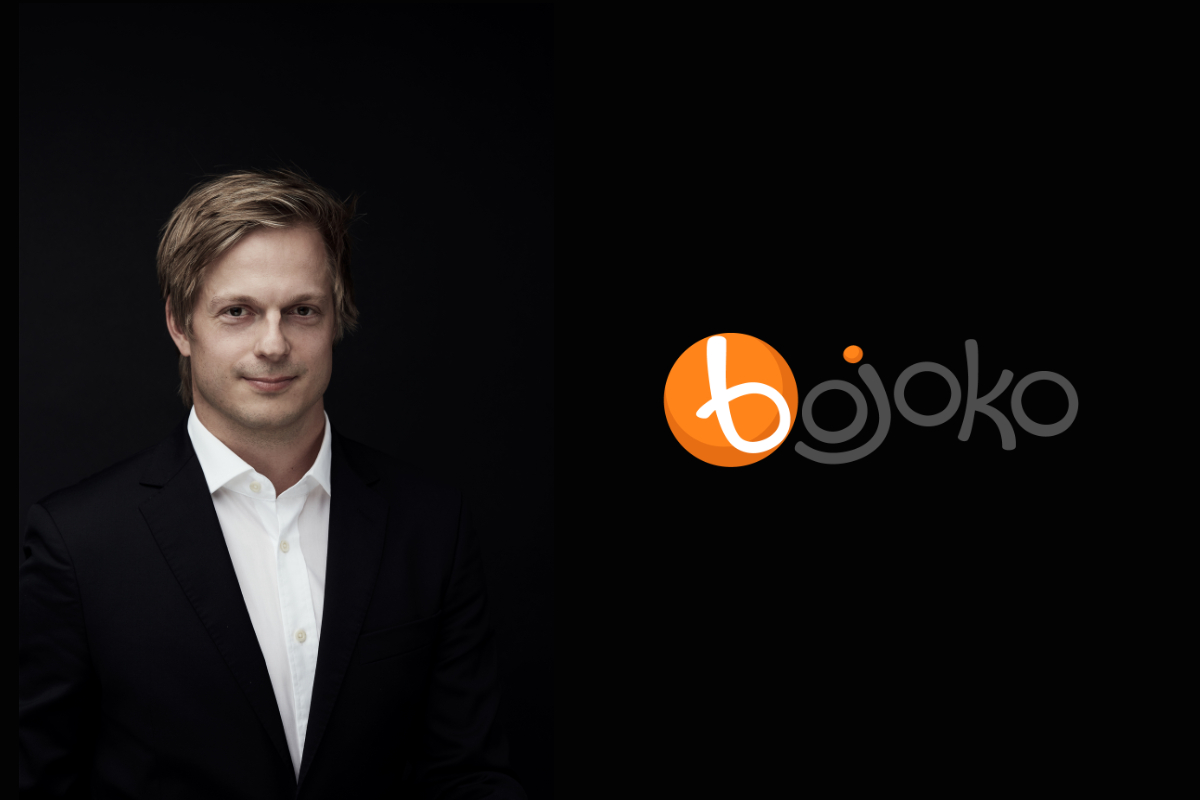 Chief Business Officer promoted to top job while current CEO Toni Halonen starts new role as Chief Product Officer
Bojoko, the award-winning online casino affiliate site, has appointed Joonas Karhu as Chief Executive Officer amid a management reshuffle.
Joonas moves into the top job from the role of Chief Business Officer, with current CEO and Bojoko Co-founder, Toni Halonen, moving to the newly created role of Chief Product Officer.
The reshuffle will see Joonas take over the day to day running of the business and take on the task of ensuring Bojoko becomes the first globally recognised online gambling affiliate brand.
He will also be responsible for strategy development and execution, driving growth, overseeing resources and development and inspiring and motivating the wider team.
In his role as Chief Business Officer, Joonas has developed strong relationships with a wide range of industry stakeholders which he will continue to work with as CEO.
As Chief Product Officer, Toni will focus on taking the Bojoko product and user experience to levels the industry has never seen before and further establishing the company as a leader in the sector.
This comes after several major product upgrades, including the launch of two in-house developed game training apps that can be downloaded from the Apple App Store and Google Play store.
Joonas Karhu, Bojoko Chief Executive Officer, said: "I am honoured to have been named CEO of Bojoko, a business that I have been proud to be a part of since the very beginning.
"Over the past four years, I have watched it grow into an award-winning, market-leading online gambling affiliate organisation with a presence in markets around the world.
"I have always worked closely with Toni in my role as Chief Business Officer and believe I am in a strong position to take over the reins and continue to drive the business forward and on to greater success.
"I'd like to thank Toni and the other co-founders for putting their trust in me and promise to do all I can to achieve the goal of Bojoko becoming the first globally recognised affiliate brand."
Toni Halonen, Chief Product Officer at Bojoko, said: "In Joonas we have the perfect candidate for the CEO role; he knows the business and also has unrivalled knowledge of, and experience in, the market.
"This reshuffle allows me to refocus on my passions – technology and SEO – and to ensure that Bojoko continues to push the boundaries in the areas of technology and user experience.
"This really is an exciting chapter for the business, and I look forward to seeing the incredible things we can achieve under Joonas' leadership."