Affiliate marketing on the rise in Latin America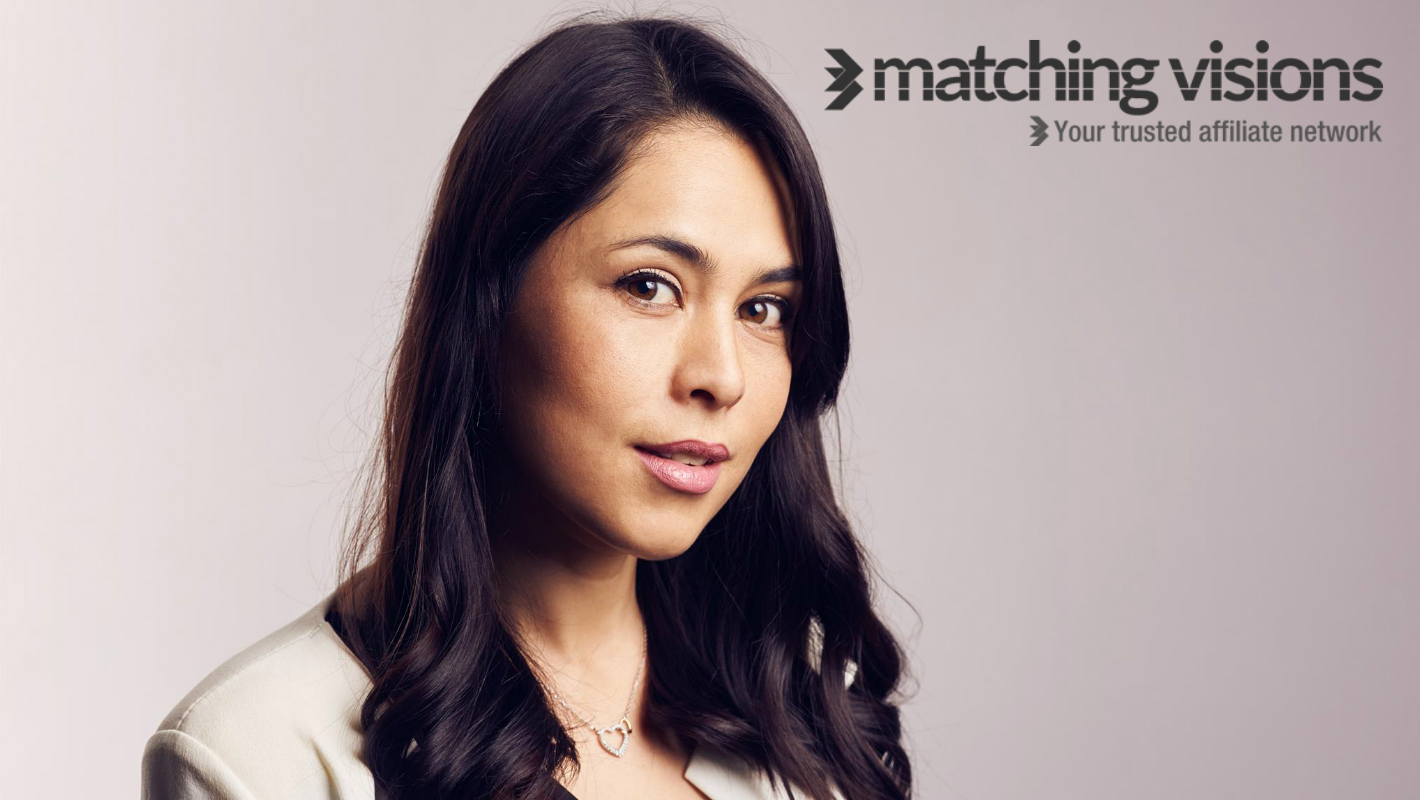 They are passionate, they are fanatic and they love gaming – this is Latin America in a nutshell.
Due to recent developments, the Latin American iGaming-market has received a growing interest of late. With Colombia becoming the first country to approve a regulated online-gaming market in 2016, the latest trends indicate that more countries will follow. Market leading games developer NetEnt recently signed a customer agreement with Caliente, Mexico's largest online casino in their regulated market. This is yet another huge step towards more doors opening for both operators and affiliates alike.
Experts believe that it will not take long before more Latin American authorities realize the benefits of the added tax income and job opportunities that a regulated online gaming market will provide.
Thanks to great advancements in technology, Latin American gamers have quickly developed a huge interest for online gaming. The surge in the use of smartphones, especially among young people, means that online gaming operators now have a strong advantage over land-based casinos.
The Latin American region has a population of over 600 million people and online operators are constantly finding new ways to tap into this market. Some of Europe's biggest operators have already made their presence known, especially in countries like Mexico, Colombia and even Brazil.
As the number of operators increase, affiliate marketers have more brands to advertise. The number of affiliate marketers around Latin America are still relatively few and this means that there's plenty of room for new affiliates to stake their claim.
This is why Scandinavian affiliate network Matching Visions have their sights set on conquering Latin America in 2018. Mexican international Jimena Gamboa Baragaño, was recently added to the Matching Visions team and they are now preparing to travel West and start building relationships with the Latin American affiliate crowd.
With so many countries being potentially just months away from regulation, this is the perfect time for affiliates to educate themselves in this market, Jimena adds. CEO and CO-founder Dennis Dyhr-Hansen, added that the timing couldn't be better, especially with the upcoming football World Cup this summer.
Matching Visions Operations Manager, Andreas Lilja went on to say that trust is the key to any affiliate relationship, especially in the iGaming sphere. Hence, our initial aim will be to simply establish contact with affiliates and operators alike.
Lately, Matching Visions have been keeping busy with developing and running a Latin American affiliate site of their own, http://onlinecasinoguia.com/, aimed at educating players about the best brands in the region.
Will 2018 be the year where iGaming in Europe and Latin America come together? Only time will tell!
Credits:  Jimena Gamboa Baragaño
Tokipot.com Opens its Affiliate Program Doors with a 45% RS + No Negative Offer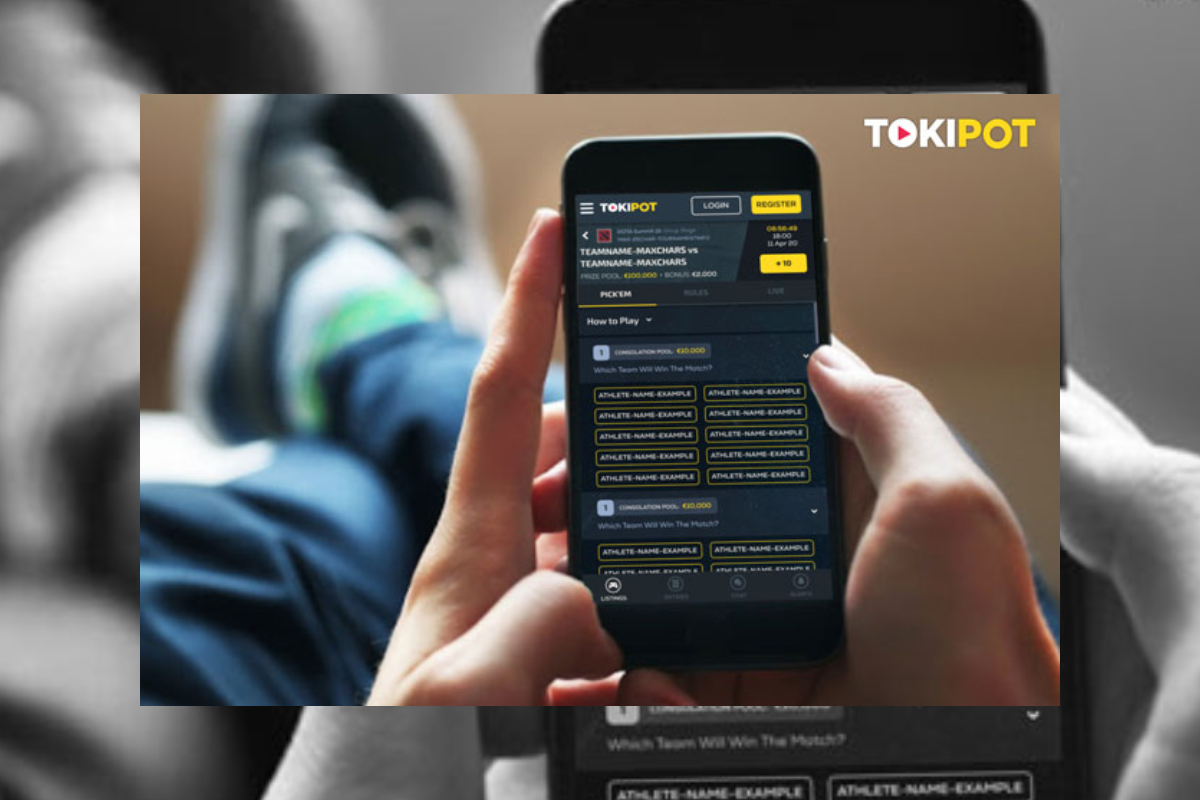 Tokipot.com has announced the official launch of their brand new affiliate partner program via CellXpert today and is offering new affiliates a fantastic welcome incentive of 45 % Revenue Share for their first 3 months. The program also offers no negative carry over on the revenue share.
A "first of its kind' offering for Esports + Fantasy Sports Enthusiasts
Tokipot.com's patented game Live Fantasy is the first interactive fantasy esports in the market. The game offers esports fans a chance to use their knowledge of the game to play alongside professional athletes. Its unique feature allows the participants to pick and edit their lineups during a live match while watching the platform's streaming.
Owned and operated by LOTP Services Ltd, which the Isle of Man regulates, this unique product offers iGaming affiliates the chance to promote something fresh and different to their esports and fantasy betting customers and to who want to enjoy the thrill, engagement, and earn cash prizes while watching a live match.
Karen Yates, a director of LOTP Services Ltd, says, "We're thrilled to open the door on partnering with affiliates from all over the world who are looking for new and innovative products to offer their player base and communities. Live Fantasy is an innovative product that is available only at Tokipot.com. Along with Pick'Em, the quick pick-n-win betting format on sports and esports, our platform offers a unique product profile to partners who want something different from traditional sports or fantasy betting. Designed to be interactive and compelling, Tokipot is definitely an excellent platform to add to our affiliate partners' profiles."
Best-in-class Technologies
Through its mobile-friendly website, players can join multiple contests by choosing various sports and esports tournaments to bet on. Participating in the contests is made easy with a one-click away entry slip and safe, secure payment options to choose from. The affiliate program is run on CellXpert, a leading tracking and reporting platform for iGaming operators. It equips affiliates with a suite of tools to actively promote the product with secure tracking and transparent reporting for player acquisition campaigns.
Attractive Affiliate + Player Promotions
In addition to the 45% Revenue Share offering, the affiliate program also offers a Super Affiliate Incentive for referring new affiliate partners and customisable CPA, CPL, and Hybrid commission models.
For players, Tokipot.com will be offering 2 Euros free credits to experience the platform upon signup and five generous 100% match bonuses for their first-month deposits, up to 100 Euros each. Players can win from the 100,000 Euros contest cash prizes and can be the lucky one to win the Weekly Jackpot. Along with live-chat support and convenient deposit and withdrawal methods, the program is set to offer various rewards for both affiliates and players alike.
Dedicated Affiliate Servicing
Combined with its well-known platform provider, Pragmatic Solutions, and the addition of Cellxpert for the affiliate platform tracking, Tokipot has also enlisted AffiliateINSIDER's experienced affiliate management team to handle the day-to-day administration of their affiliate program. Affiliates will receive a dedicated account manager to handle their campaigns and support queries and receive expert guidance from the company's knowledgeable team, supporting their affiliate promotion efforts worldwide in the appropriate jurisdictions. Appealing to the wide-ranging sports, fantasy, and esports betting market, Tokipot.com will help tailor their acquisition and retention efforts to support affiliate business growth as they look to leverage affiliates as a key role within their marketing strategy for global expansion.
Join the Tokipot Affiliate program today by visiting https://www.tokipot.com/affiliate-program or email: affiliate@tokipot.com to find out more.
Luckbox hires Mike Bazzi as Affiliates Manager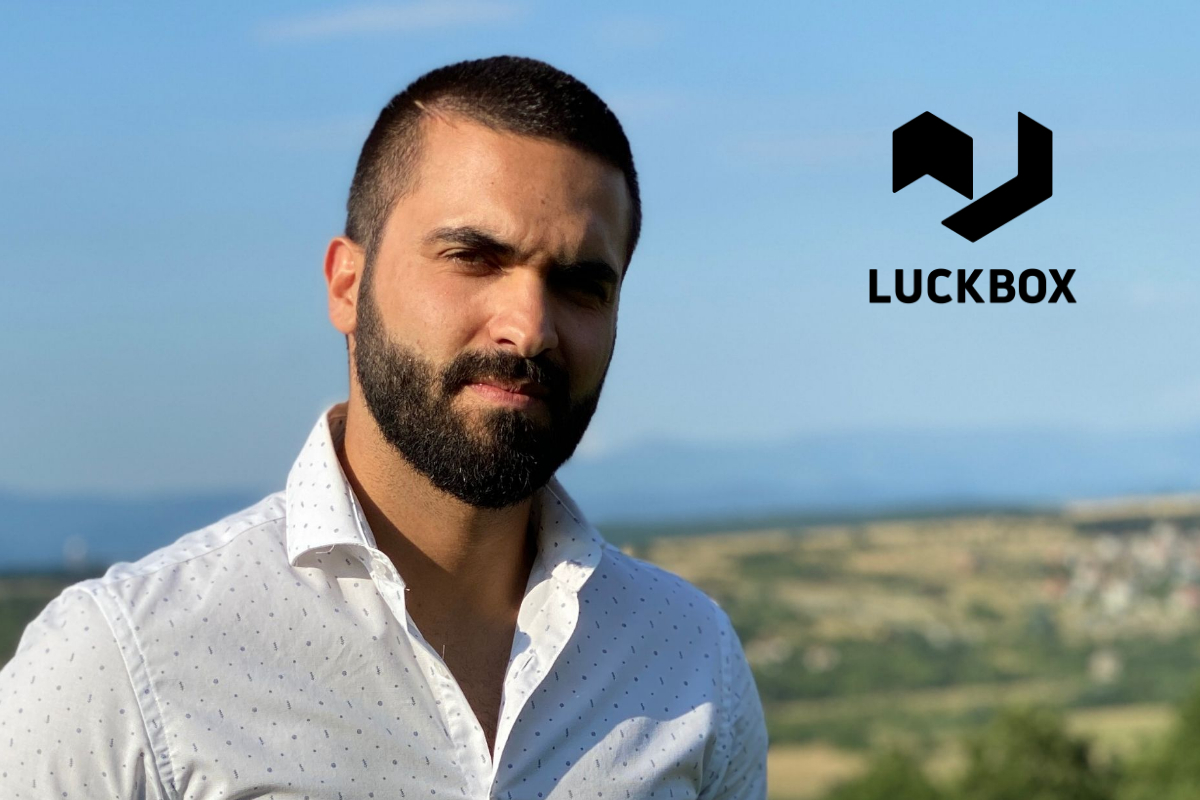 Esports betting company Luckbox has appointed Mike Bazzi as its new Affiliate Manager.
Bazzi, who previously held the position of Affiliate Manager at casino brand WINBET, will be responsible for managing and scaling the Luckbox's affiliate marketing program.
The hire follows the appointment of Thomas Rosander as Chief Customer Officer last month as Luckbox continues to bolster its marketing team.
Rosander said: "Affiliates are a key pillar in our marketing strategy, and Mike brings demonstrable experience of scaling programs and working closely with partners to build high-performance channels.
"Mike also has a proven track record of working across different verticals, including sportsbook and casino, which will be relevant moving forward. His passion for esports, particularly League of Legends and CS:GO, means he understands our market and fits in with the Company's esports-authentic ethos."
Bazzi said: "As a lifelong gamer, Luckbox is the perfect opportunity to be in the gaming industry using my gambling and affiliate experience.
"I have seen both sides of the affiliate world, which has given me a strong understanding of both the needs of the operator and those of partners. I am looking forward to helping Luckbox grow with the support of our affiliates."
Luckbox is targeting accelerated growth this year after its parent company Real Luck Group listed on the TSX Venture exchange under ticker TSXV: Luck.
Tokipot.com Partners with AffiliateINSIDER for Affiliate Marketing Services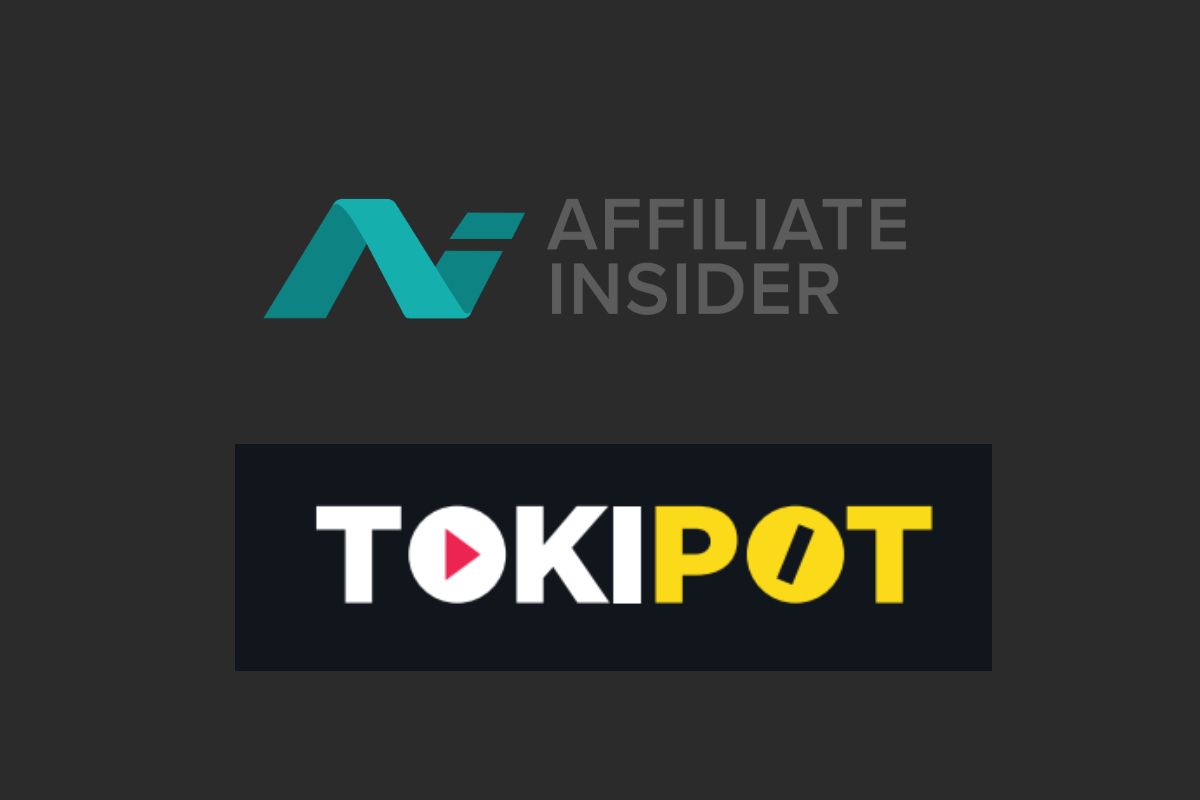 Tokipot joins forces with AffiliateINSIDER lo launch their patented Live Fantasy + Pick' em Product's Affiliate Program.
LOTP Limited (Lord Of The Pot Limited), the holding company for new patented fantasy product Tokipot.com have signed an agreement to work with AffiliateINSIDER exclusively to support the launch of the their interactive match level "Live Fantasy" sports and esports contests platform and affiliate offering.
This new innovative and patented product offers players the chance to pick and edit a fantasy lineup during a live game allowing players to match up with the pro-gamer strategies and tactics to maximise their points and win cash prizes.
What makes Tokipot.com  totally unique is that the product has been developed by a group of gaming enthusiasts to deliver a totally unique and new fantasy gaming experience for sports bettors and gamers to follow professional tournaments and participate virtually at events not just as spectators, but as active live fantasy sports and esports fans!
Unlike other fantasy and sports content sites, Tokipot's "Live Fantasy" product offers an in – match gaming experience that provides players with an exciting opportunity to place their picks during live games and throughout the season by day, week or month, thereby receiving instant excitement, interaction and rewards.
Karen Yates, a director of Lord of the Pot (LOTP) said, " We are very excited to have AffiliateINSIDER's experienced digital marketing team on board to help us develop and launch our affiliate program. They have an incredible amount of affiliate marketing and digital know-how across the iGaming industry, that we are confident we can leverage to help us build a tailor-make a successful affiliate program for many global affiliate partners. " 
Together with AffiliateINSIDER's experienced team, Tokipot will shortly roll out a robust affiliate program strategy which is supported by leading technology providers such as Pragmatic Solutions, Optimove and integrated payments provider Payment IQ for effective customer conversion and fast accurate payments along with their proprietary developed gaming software to support the new product launch.
Lee-Ann Johnstone, founder of AffiliateINSIDER says: " AffiliateINSIDER has built a strong reputation for delivering key affiliate marketing strategies for clients who want to launch successful innovative affiliate programs worldwide. Our team is adept at working with clients who are disrupting and creating new engaging experiences for affiliates to promote. Our team is looking forward to helping Tokipot deliver a successful affiliate program launch"
By integrating with both companies' product development and affiliate marketing and iGaming expertise, the collaboration will seek to deliver a trusted affiliate program that provides a winning alternative to traditional fantasy and sports betting brands.
The affiliate program launch is scheduled to take place in February 2021 and further announcements will be made about the program line-up, in due course.
For more information about the product and how it works you can view this short video.