Affiliate marketing on the rise in Latin America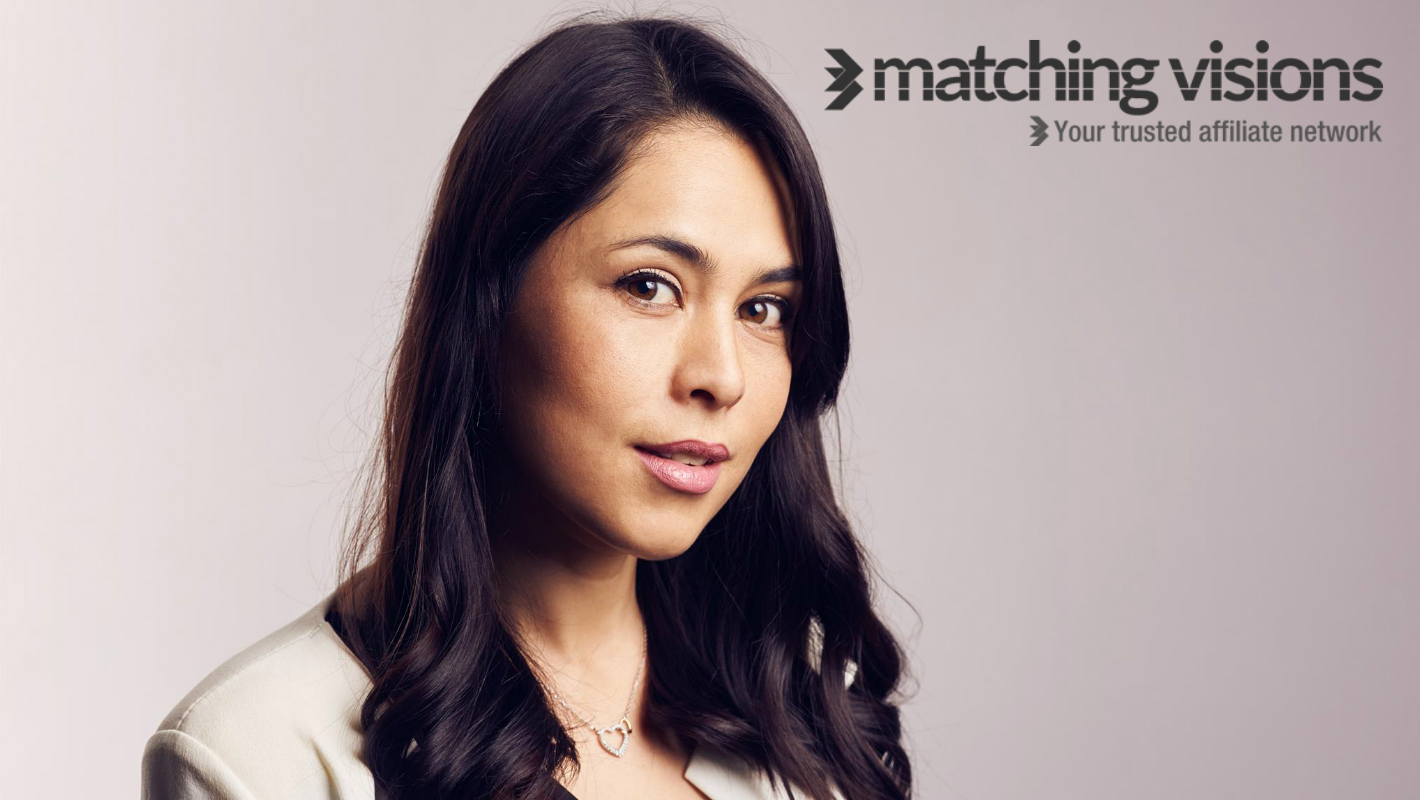 They are passionate, they are fanatic and they love gaming – this is Latin America in a nutshell.
Due to recent developments, the Latin American iGaming-market has received a growing interest of late. With Colombia becoming the first country to approve a regulated online-gaming market in 2016, the latest trends indicate that more countries will follow. Market leading games developer NetEnt recently signed a customer agreement with Caliente, Mexico's largest online casino in their regulated market. This is yet another huge step towards more doors opening for both operators and affiliates alike.
Experts believe that it will not take long before more Latin American authorities realize the benefits of the added tax income and job opportunities that a regulated online gaming market will provide.
Thanks to great advancements in technology, Latin American gamers have quickly developed a huge interest for online gaming. The surge in the use of smartphones, especially among young people, means that online gaming operators now have a strong advantage over land-based casinos.
The Latin American region has a population of over 600 million people and online operators are constantly finding new ways to tap into this market. Some of Europe's biggest operators have already made their presence known, especially in countries like Mexico, Colombia and even Brazil.
As the number of operators increase, affiliate marketers have more brands to advertise. The number of affiliate marketers around Latin America are still relatively few and this means that there's plenty of room for new affiliates to stake their claim.
This is why Scandinavian affiliate network Matching Visions have their sights set on conquering Latin America in 2018. Mexican international Jimena Gamboa Baragaño, was recently added to the Matching Visions team and they are now preparing to travel West and start building relationships with the Latin American affiliate crowd.
With so many countries being potentially just months away from regulation, this is the perfect time for affiliates to educate themselves in this market, Jimena adds. CEO and CO-founder Dennis Dyhr-Hansen, added that the timing couldn't be better, especially with the upcoming football World Cup this summer.
Matching Visions Operations Manager, Andreas Lilja went on to say that trust is the key to any affiliate relationship, especially in the iGaming sphere. Hence, our initial aim will be to simply establish contact with affiliates and operators alike.
Lately, Matching Visions have been keeping busy with developing and running a Latin American affiliate site of their own, http://onlinecasinoguia.com/, aimed at educating players about the best brands in the region.
Will 2018 be the year where iGaming in Europe and Latin America come together? Only time will tell!
Credits:  Jimena Gamboa Baragaño
Special Offer: Combo Ticket to Two Affiliate Marketing Conferences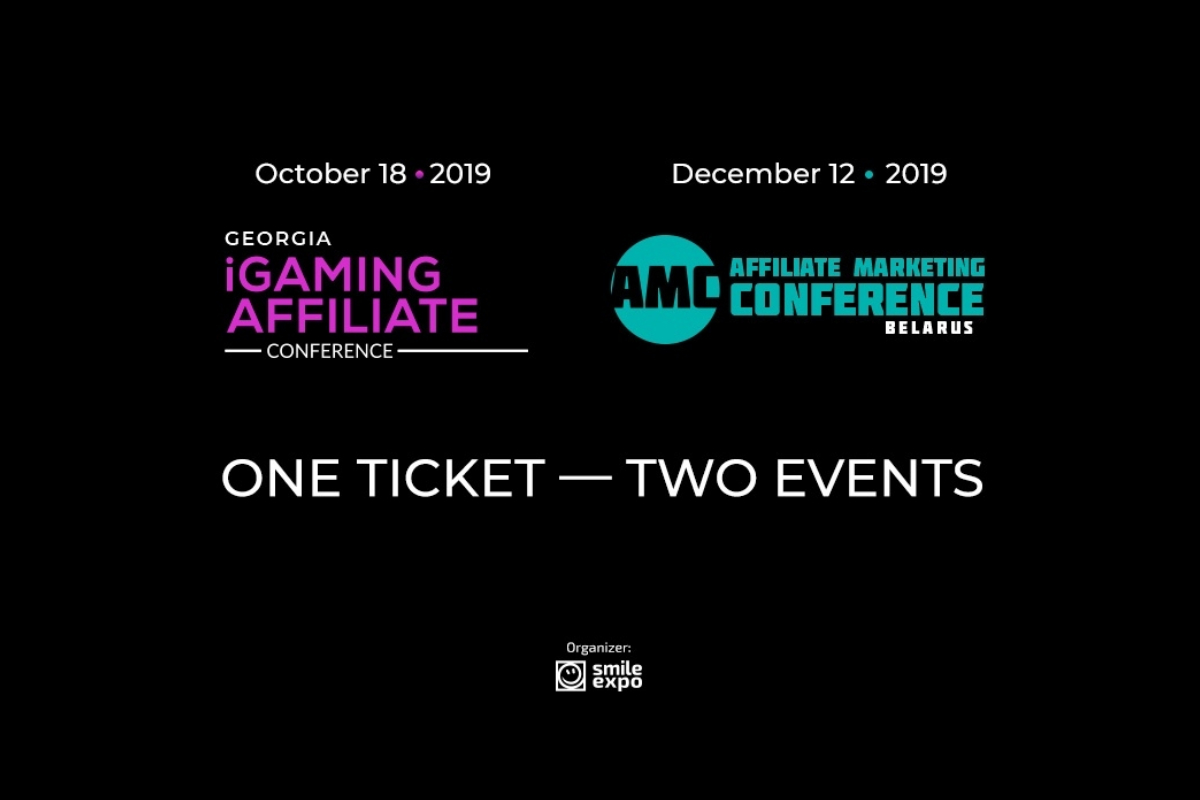 A special offer for those interested in earnings on the gambling business and popular white niches.
Buy a single combo ticket and attend two events – Georgia iGaming Affiliate Conference in Tbilisi and Affiliate Marketing Conference Belarus in Minsk.
Activities in Minsk
Conference topics: arbitrage in such sectors as commodities, finance, pharmaceutics, dating, and mobile apps. Speakers will provide case studies as well as reveal how to create advertising offers and monetize traffic.
The event is aimed at webmasters, affiliates, arbitrage specialists, representatives of СРА networks and affiliate programs, and everyone engaged in online marketing.
Activities in Tbilisi
Experts will talk about taxes and regulation of the Georgian gambling industry, advantages of the local gambling market, relevant tools for customer acquisition in land-based and online casinos.
The conference will be useful to those earning on the gambling business or desiring to set up their own profitable business.
Terms
Both events separately without an afterparty will cost approximately €200. The price of the combo ticket is €150. The first 10 tickets are available at the lowest cost – only €100.
The combo ticket includes:
access to the Business category at both conferences;
access to the exhibition area;
presentations by speakers involved in both events;
a discount on hotel accommodation;
access to the party in Tbilisi.
The offer is valid until October 17.
Use the unique opportunity and hurry up to buy the ticket at the best price.
The program and details of Georgia iGaming Affiliate Conference >>>
How to Stand Out on Georgia's Profitable Gambling Market? Leading Experts to Discuss Best Practices at Georgia iGaming Affiliate Conference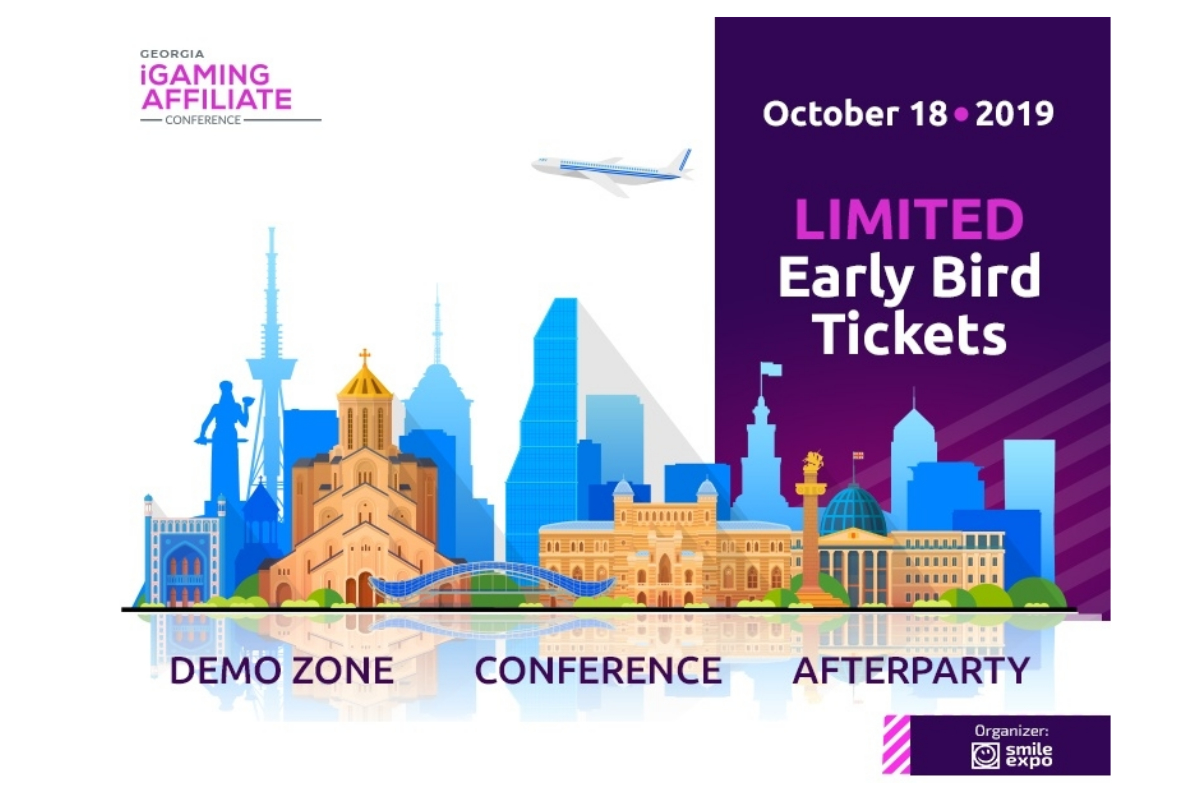 On October 18, Tbilisi will host a practical event called Georgia iGaming Affiliate Conference (GiAC). Gambling operators, advertisers, marketing specialists, affiliates, and webmasters will share their experience in current earnings on gambling.
The conference aims to unite online and offline casinos as well as to provide conditions for contacts and experience exchange in order to earn more, carry out legal operations, avoid penalties, and expand businesses.
Live communication with core industry experts is the best way to improve yourself and your business within a single day: you will discover how to establish a casino in Georgia, find investments, increase the customer flow, and obtain traffic sources.
The program includes the following:
How to make an attractive online offer.
Levon Nikoghosyan, entrepreneur and developer. He founded PartnerMatrix, a user-friendly software for affiliates and agents: with API integration, flexible rights adjustment, automatic payments, built-in reports, and analytics.
How to attract players to your casino among other million venues. Affiliate marketing strategies with a focus on betting affiliate website and organic SEO.
Nikola Minkov, entrepreneur. He dealt with SEO until it became a mainstream. He has founded Serpact in order to help businesses to sell their services via content. Serpact has implemented 700 client projects since 2012.
Amendments in laws and regulation of Georgian gambling business. How to run business legally, avoid penalties, and earn more on your own activity.
Teona Shiukashvili has been issuing permissions for establishing casinos for more than 10 years. Currently, she is the Head of Gambling Business Regulation Division at Georgia Revenue Service.
Must-see: panel discussion with practicing online and offline casino experts. Review of tools aimed at user attention.
Shota Amiranashvili, President of the Association of casinos in Adjara. Briefly about 13-year experience in land-based casinos.
Giorgi Gvenetadze, Head of Product Marketing Department at adjarabet.com. A bet on youth and a creative approach to business allowed Adjarabet to conclude an agreement for $132 million with Paddy Power Betfair. They allowed Giorgi to win in the Marketing Category at Cannes Lions Georgia 2019.
Afterparty
The conference will end with an afterparty where speakers, sponsors, participants, and VIP ticket owners will keep talking with a glass of Georgian wine.
The party, as well as the whole event, is organized by Smile-Expo, an international company that has been holding business and high-tech events for 13 years.
Date: Friday, October 18, 2019.
Venue: The Biltmore Tbilisi Hotel.
Only 20 Business tickets left at the early bird price. Hurry up, the price will be increasing.
There will be no video recording of presentations and no online streaming.
Register to Georgia iGaming Affiliate Conference at the lowest price right now.
Matching Visions Opens Shop in Lithuania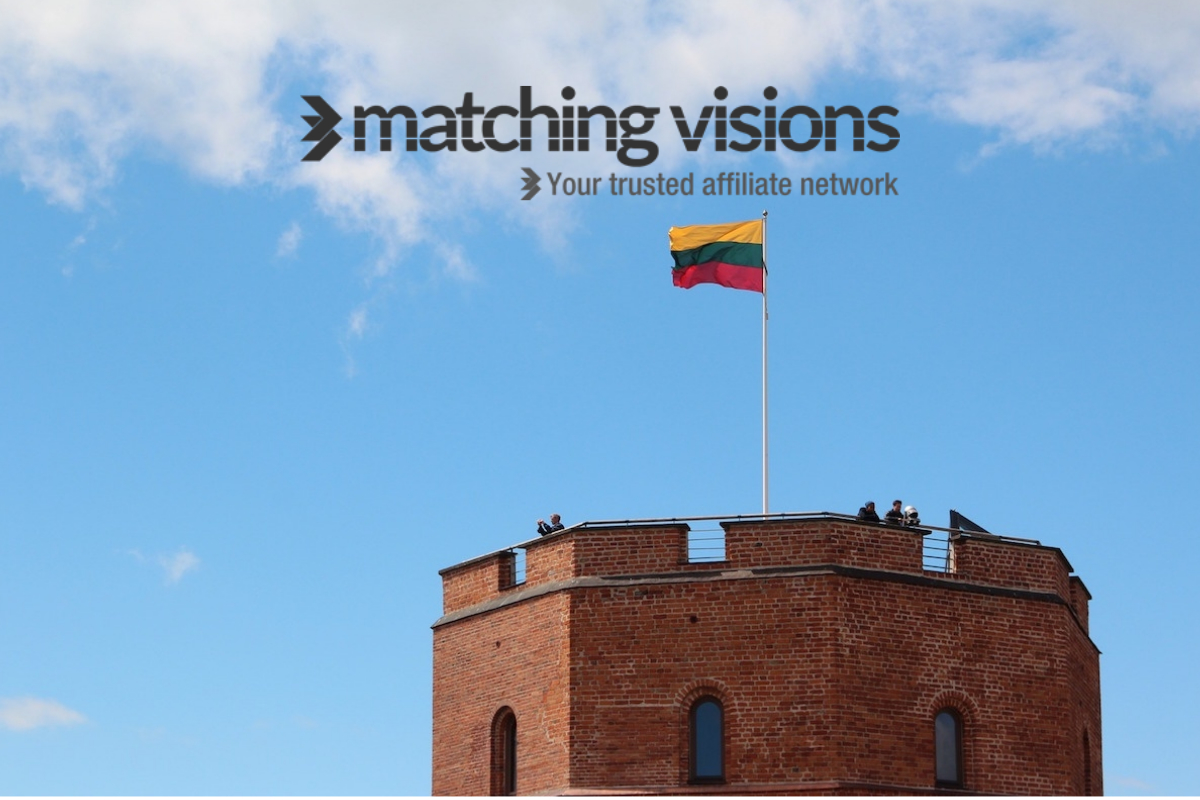 It's official, Matching Visions have opened their doors in Lithuania! With offices situated in Malta and Denmark, Matching Visions decided to broaden their horizons further by opening an office in Lithuania.
This began due to the company hiring quite a few Lithuanian employees and felt the need to grow at a speedy rate. First to join the Matching Visions team was Agnė Galvelytė in 2018. This opened the doors to the idea of hiring more people and opening an office.
Running the office in Lithuania, will be Matching Visions brand new hire, Alanas Ivšinas. This top affiliate manager joins Matching Visions from the successful Oddschecker Global Media. This is what he had to say:
"After few amazing years at Oddschecker Global Media (ex. iBus Media), it is time for me to take a new step and pursue other career opportunities in the gambling industry. Most in the gaming industry are very well aware about one of the best affiliate networks – Matching Visions, and knowing Dennis personally, made the decision that much easier to make the move.
Lithuania is an amazing country, known for its talented people who are looking for their next steps in the international market. There is no doubt that this market can help Matching Visions create some new ideas and find new opportunities."
Currently, there are 4 great Lithuanian employees working for Matching Visions and we can only imagine this will strengthen them in many industries. What did, CEO, Dennis Dyhr-Hansen have to say?
"We are always on the look out for the best opportunities. Opening an office in Lithuania was definitely the next step for us as our team is growing quite quickly. We have secured a great spot and are pleased to announce the joining of Alanas Ivšinas to our team.
We have also hired some other great Lithuanian employees and can only see more success on the horizon!"
Matching Visions have officially opened their doors and are looking forward to conquering more in the future!