Ten percent of World Cup bets will be with crypto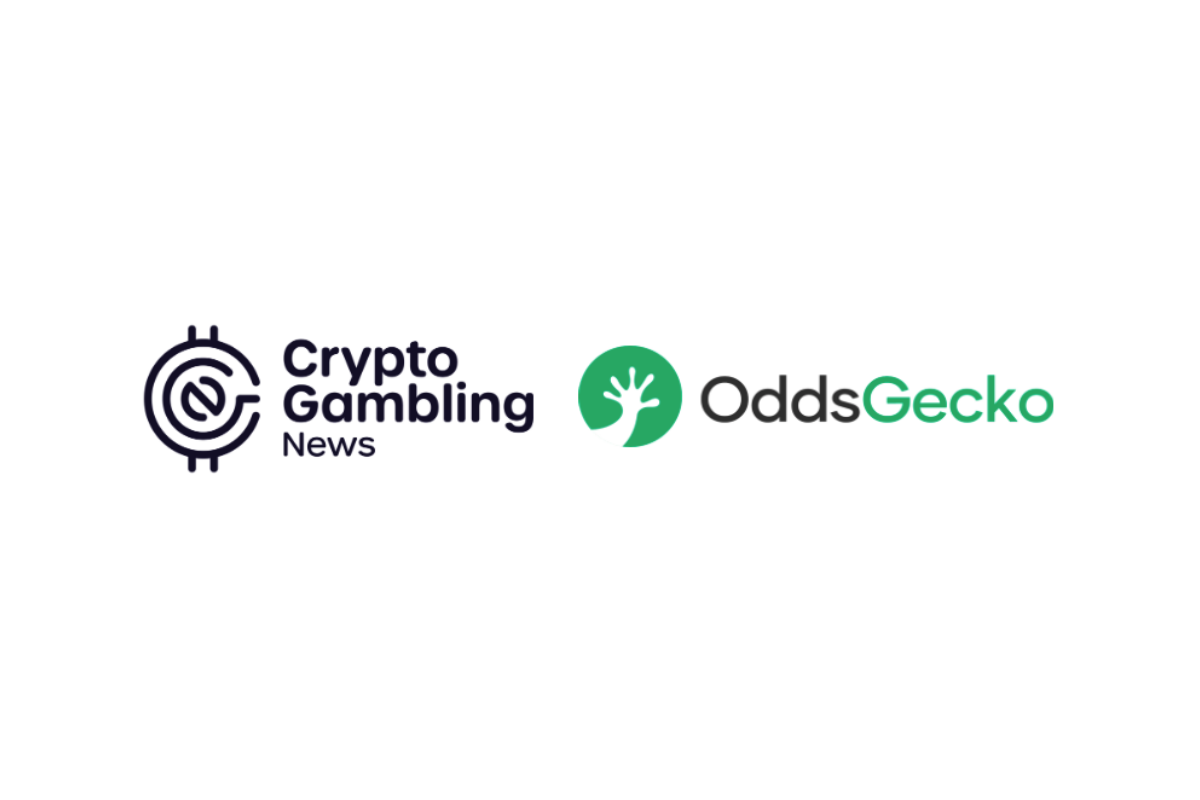 One in every 10 dollars bet on the 2022 World Cup will be a cryptocurrency wager, according to new research from CryptoGamblingNews.com and OddsGecko.com.
The leading crypto-focused affiliates conducted an extensive survey of World Cup betting based upon interviews with operators as well as on-chain analysis.
With global wagering on the event likely to exceed 2018's estimate of $130 billion, total crypto wagers on games in Qatar will total around $18 billion.
Bitcoin will remain the preferred choice among cryptocurrency punters, with around 60 percent of total volume, followed by stablecoin Tether (USDT), which should account for about 30 percent. Other coins likely to see strong betting action during the tournament include Binance Coin (BNB), Tron (TRX) and Cardano (ADA).
A spokesperson said: "Cryptocurrency betting has come a long way over the past four years, and we expect it to account for a significant share of total industry handle throughout the coming month of football. With regulators increasingly looking at ways to incorporate cryptocurrency betting into both existing and new licensing frameworks, this is a trend that's only going to continue."
CryptoGamblingNews.com is the leading news portal for the crypto gambling space, featuring daily news and in-depth analysis of the fast-growing sector.
OddsGecko.com is a crypto-focused odds comparison website, allowing bettors to quickly identify the best value option for their wagers.
Where to play online casino games in Indiana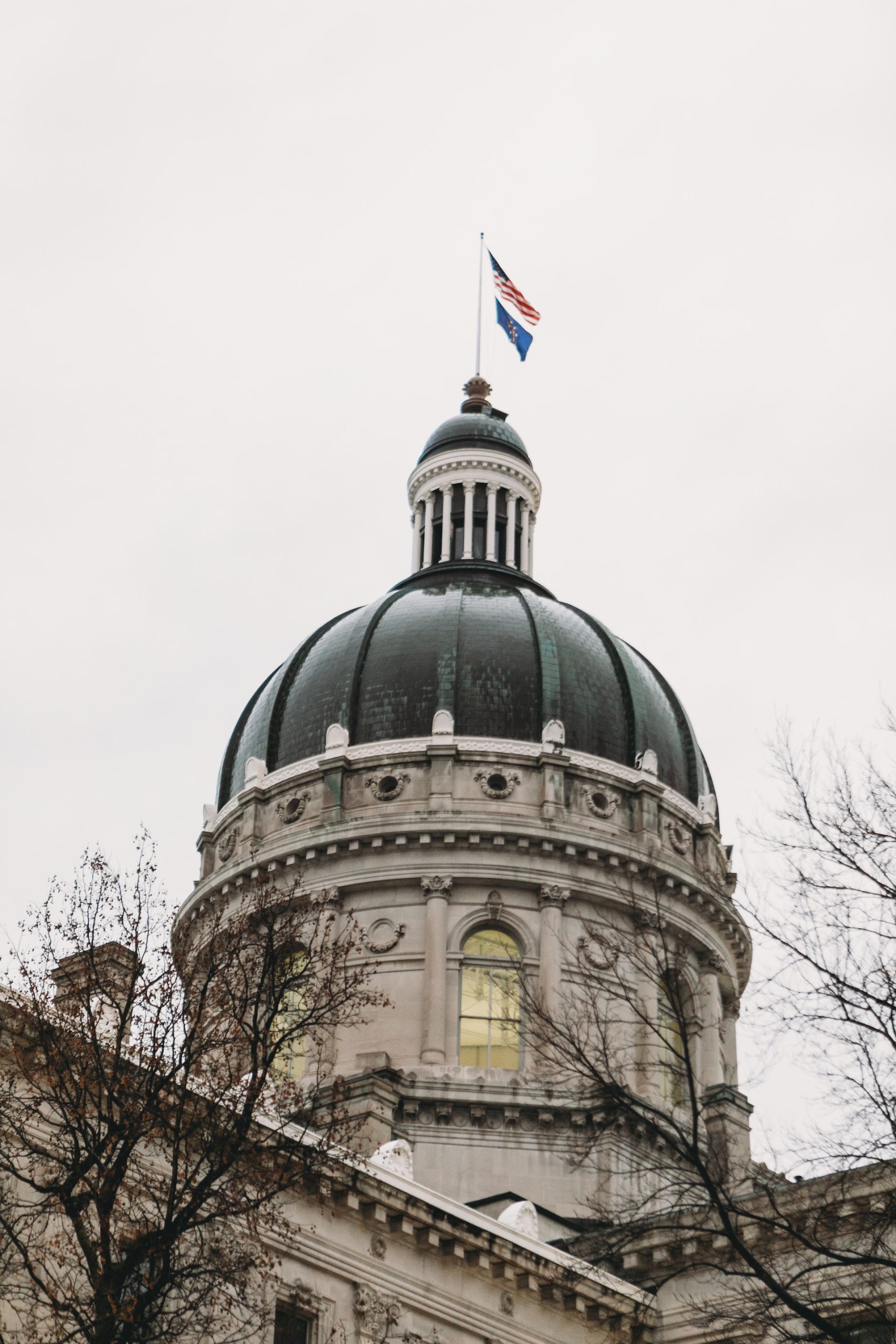 If you are an Indiana resident looking for the best sites to play online casino games, you've come to the right place. The best sites to play online casino games in the state offer players more than just slots. They also feature video poker and live dealer games. If you're in the mood for a little casino action, here are some of the best online casinos in Indiana that you can check out.
Bovada Casino
Bovada Casino offers a variety of payment methods and a wide selection of casino games. Regardless of the method you choose to deposit and withdraw your funds, Bovada will process your transaction as quickly as possible. Its Help Center provides information about common issues and offers ways to get in touch with a live chat agent. Live chat is also available 24 hours a day, but you may experience a longer wait time during busy times.
Some of the best Indiana online casinos offer VIP programs. Players can accrue VIP points for playing certain games and can redeem them for prizes such as cashbacks, hotel stays, and bonuses. Players should also consider safety when choosing a gambling site. A regulated site will be much safer for players.
Bovada Casino has a sterling reputation. It uses reliable casino software providers, like RealTime Gaming and Rival Gaming, and is known for having an active community of players. In addition, it boasts an exceptional VIP program and excellent customer service.
XBet sportsbook
If you want to play real money casino games online, you should choose an operator that is regulated by the state of Indiana. This state is unlike many others in the US in that it does not allow gambling sites operated overseas. You should check with your local police department if you are planning to play in an offshore casino because you could be facing criminal prosecution.
XBet sportsbook is a great choice for Indiana residents. It offers an array of promotions, live table games, and live chat support. You can also find many popular sports and leagues from the US. In fact, the sportsbook is ranked among the top sportsbooks in the country. It has updated and early odds for all major leagues and offers both pre-game and in-play markets.
When choosing a site to play online casino games in Indiana, you should choose a site that offers customer support. It should also offer a contact page for problem gambling organizations. In addition, the site should offer responsible gambling tools like betting limits, timeouts, and reality checks.
Wild Casino
Many online casinos in Indiana offer match deposit bonuses, allowing you to double or even triple your deposit. These bonuses give you more money to spend on your favorite games. Some of these casinos offer match deposit bonuses for new and returning players, too. It doesn't hurt to try them out before making a deposit.
Some of these online casinos are licensed in Indiana, but they don't have a physical location. You can still get the authentic casino experience, such as playing live-streamed table games. These games allow you to chat with the croupier while you play. This is a popular option for online casinos in Indiana.
If you're looking for a site to play online casino games in Indiana, you should consider Wild Casino. Their website has over 250 games available to players from all over the world. You can find popular slots like Wheel of Fortune or other games with five-reels and a bonus wheel. In addition to offering more than 250 games, the site also offers bonus codes that can get you up to $1,000.
Super Slots
Super Slots Casino is a gaming website with a large selection of video slots. Their collection includes games by popular software providers such as Betsoft and Nucleus Gaming. These providers offer games with 3D graphics and character animations that look and feel real. Many of these providers release new games every month, so the Super Slots selection is expected to continue to grow. In addition, the casino has recently added Dragon Gaming as a software provider.
The casino accepts players from most countries, with the exception of New Jersey. In addition to slots, they also offer baccarat, roulette, and blackjack. All three of these games can be played by a live dealer. Moreover, Super Slots accepts deposits and withdrawals in a range of currencies. The casino offers a variety of deposit methods, including cryptocurrencies. In addition to standard bank and credit cards, players can also deposit using bitcoin or Ethereum.
Super Slots offers its players a generous welcome bonus that allows them to get started playing immediately. This deposit bonus is valid for new players only and can be used in both live dealer games and slots. The bonus is subject to a 20k max win cap and must be redeemed within 30 days.
Conclusion
The best online casino in Indiana depends on your preferences. If you're looking for a large selection of games, you should consider Wild Casino. They offer more than 250 games from popular providers. If you're looking to play with a live dealer, Super Slots offers blackjack, roulette, and baccarat. You can also find generous bonuses at both casinos. When choosing an online casino in Indiana, make sure to check the licensing and customer support options. You should also check for responsible gambling features like betting limits and timeouts.
Twitch bans crypto-casinos, but all other forms are still allowed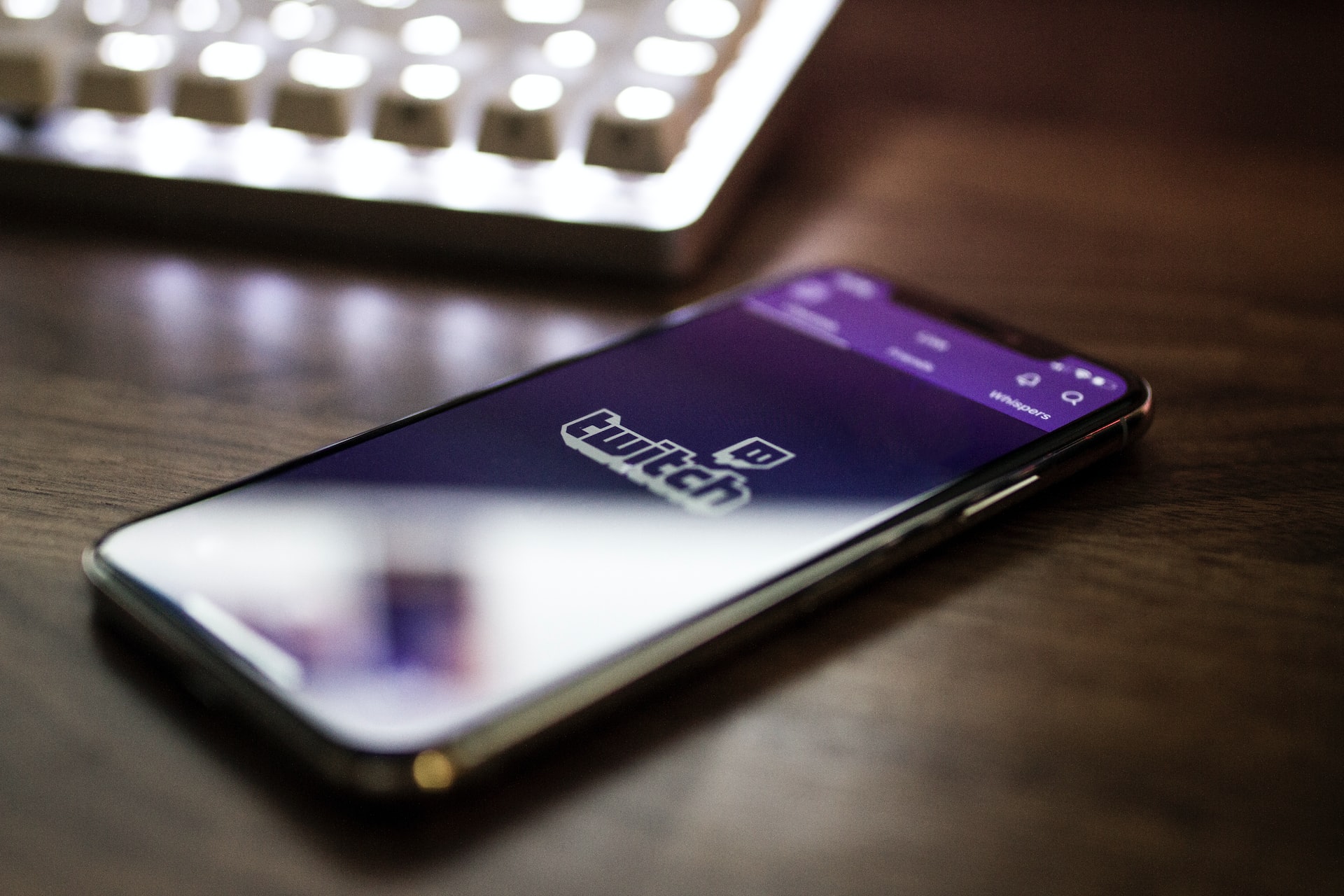 Crypto-casino streaming has been banned by Twitch, but the platform still enables vast amounts of fiat currency gambling. The industry however should take care with promoting such high levels of gambling to young audiences, says Pavlos Sideris, director of Double Up Media. 
The decision by the streaming giant Twitch to ban gambling websites whose content includes "slots, roulette, or dice games that aren't licensed either in the US or other jurisdictions that provide sufficient consumer protection" has been described as a clampdown on gambling-related streaming.    
It is true that the Amazon-owned group has, at a purely technical level, placed a ban on unlicensed gambling sites that stream players playing their online gambling products, but in reality it only refers to crypto-backed casinos, which make up so much of the casino content that is streamed. 
Twitch however hasn't banned 'traditional' online casino, sports betting or poker operators and affiliates that are regulated in the US (or other major markets).   
This is no coincidence. It may be stating the obvious, but the reason Twitch decided to ban cryptocurrency-backed casino play from being streamed is because it is not regulated in the US and as a US company it doesn't want to attract any more controversy than it already has when it comes to this issue. 
The fact that crypto-casino is also not regulated in the UK and other European markets also played a part, but the audience levels generated by casino streamers in the US are that much more significant, while many of the biggest (regulated) casino channels have marketing agreements with major US brands and are highly active on the platform.    
Streaming exposure
The lack of crypto regulation did not stop the large crypto brands such as Stake.com, Duelbits or Roobet from streaming online casino play and subsidising streamers with major sponsorship contracts to ensure they continue to broadcast to their thousands of followers. 
This has given them significant exposure and, one imagines, enabled them to recruit huge amounts of players. These customers will have watched the rap superstar Drake win $12m on a single roulette spin on Stake.com, having lost more than $800k betting on sports a few hours before, and will have been enticed to open accounts with those operators. 
In 2021 and as a nod to wanting to protect its audiences from too much gambling exposure, Twitch outlawed referral codes and affiliate links. The measure however will not have prevented thousands of consumers from easily finding the sites online; while the decision by some of the sites to not accept players from the US is easily circumvented by VPNs.
In fact, looking at its decision to ban crypto-casino streaming, one may wonder what has taken Twitch so long to adopt the measure. After all, crypto-backed casinos and sportsbooks have always been unregulated in the US, UK and other major markets.  
Of course, the reason Twitch did not ban them earlier is commercial. The streams by celebrities like Drake and sponsored players such as Mizkif, Trainwrecks or Niknam attracted huge audiences and that would have been the only metric Twitch paid attention to. 
Reputational concern 
Conversely, the most likely factor to influence Twitch into banning crypto casino sites will have been reputational. Cheating scandals or streamers fleecing players out of significant amounts of money to fund their gambling activities have created huge controversies and shone a most unflattering light on Twitch's ready acceptance of crypto casino play.  
The site is owned by the e-commerce giant Amazon, which likely decided that the safest way to avoid further scandals is to ban crypto casinos outright.
The other obvious point to make is that Twitch on the whole appeals to much younger demographics than those that might play on 'regular' slot sites. The company's advertising and media information says "nearly 75% of Twitch viewers are between the ages of 16 and 34".
The idea that thousands of young Twitch watchers might have been led into opening accounts on sites that were (and still are) unregulated and where they may have spent huge amounts of money while potentially developing gambling problems would be enough to give any public affairs or compliance executive significant worries. 
No gambling ban
In an echo of the point made at the start of this article, campaigners and industry observers have been quick to point out that the new measure by Twitch "isn't an outright ban on gambling" but just "a blow to crypto casinos". 
Indeed, what some campaigners want is a complete ban on the streaming of online slots and other casino games on Twitch, because, they say, "it is objectively harmful to the website and its users" and Twitch's ban on unregulated operators still means that "luck-based gambling will still be alive and well on the website on October 18th" when the ban on crypto casinos comes in. 
A ban is unlikely to happen in the near or medium term at least and a quick scan of the 'Slots' homepage on Twitch shows that the crypto casino channels have now been replaced by more 'traditional' ones.
In addition, with competing streaming platforms such as DLive more than willing to accept crypto (or other) casino streamers, it seems unlikely that Twitch will broaden its ban to 'traditional' casino channels.     
Mass availability 
Twitch's rise as a showcase for online slots and other casino games has been steady and long trailed over the past few years. 
What the platform also shows is that live casino continues to evolve. From its original and current incarnation as a product aimed mainly at VIPs and 'whales' on regular casino websites,  to one that, thanks to Twitch, is becoming more focused on online slots and has been made available to a much broader and younger section of the population.
Without wanting to be too alarmist, the fact that younger demographics are exposed to gambling products much earlier than might have been the case in the past should be a cause for concern for all of us as stakeholders. 
There have already been a number of addiction or problem gambling stories of young players who became familiar with gambling through Twitch. Criticising the industry for not intervening earlier will be of no use if all gambling streaming eventually gets banned on Twitch.
5 rules to starting an online casino or sportsbook (anywhere in the world)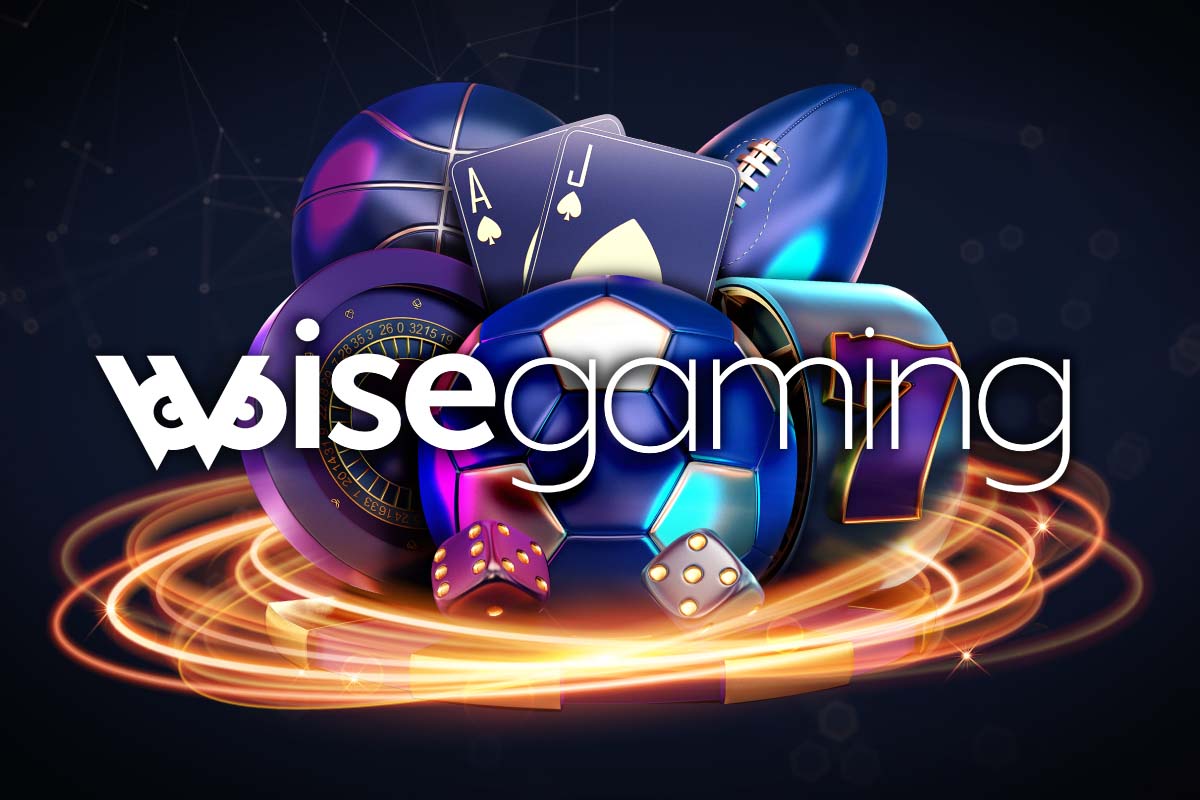 If you're looking to invest in a business sector that can outrun large-scale economic downturns, including a global pandemic, then look no further than online gambling. It's a shining example of resilience in the face of strife – and that's because gambling will never go out of style. This thought has occurred to many entrepreneurs, attested by the seemingly endless stream of new online casinos and sportsbooks.
But the internet is a very big place and there's plenty of room for new ventures of all sizes. Getting started is the hard part, but turnkey platform providers like WiseGaming step in to help you avoid common mistakes that can result in unfortunate cash burnout. Here are five rules to keep in mind:
Don't try to do everything. This might seem like backwards advice but launching an online gambling business involves several moving parts that can become quite burdensome for a startup. Choose a solid online gaming platform provider, such as WiseGaming [https://wisegaming.com], who do all the hard stuff for you. This will allow you the time to focus on an extended business strategy, market analysis, finincial projections, and marketing plans.
Partner with the best providers. Players look for games they recognize as this assures them that your site is a safe option. Using an aggregator will guarantee you make an impactful first impression with the best game library and sports markets from day one. WiseGaming [https://wisegaming.com] offers sportsbook software with over 100 sports, and has also teamed up with world famous providers like Pragmatic Play, Evolution Gaming and Play'n GO, allowing you to onboard a winning selection of over 10,000 games without the stress of multiple contracts.
Pick a memorable brand and leverage it. A weak marketing plan is often a huge stumbling block for many fledgling brands. In a crowded and competitive space, you need to stand out with copy and design that appeals to your target demographic. Whether that's something traditional or novel, choose your lane and commit across all your branding material. Your iGaming platform must be white-lable enabled, so you can make a first impression that generates sign ups and conversions.
Get your finances right. You need a considerable amount of capital to get started, but your financial obligations don't end there. Annual income projections, break-even worksheets, projected cash flow statements, and balance sheets – there's a lot to keep your eye on both before and after launch. Smart financial planning allows you to benchmark your progress to success, which is why offloading platform responsibilities to a reliable provider can be crucial in those early days.
Choose your license carefully. The law comes down hard on casinos and sportsbooks recently, and while safer gambling is a great thing, it can also result in nasty fines. If you're new to the scene, it's probably a smart move to stay out of heavily regulated jurisdictions. It's faster and easier to launch with an iGaming platform on a Curaçao license, where you're subject to less scrutiny and have access to several, diverse markets. WiseGaming software is compliant with the majority of regulated jurisdictions, giving you the freedom to decide.
WiseGaming isn't your only option when it comes to choosing an online gaming platform provider, but they come with an unparalleled understanding of today's gaming market and a wealth of hands-on experience. Check them out here and decide for yourself.