Casino Guru has revealed the blue paper for its global initiative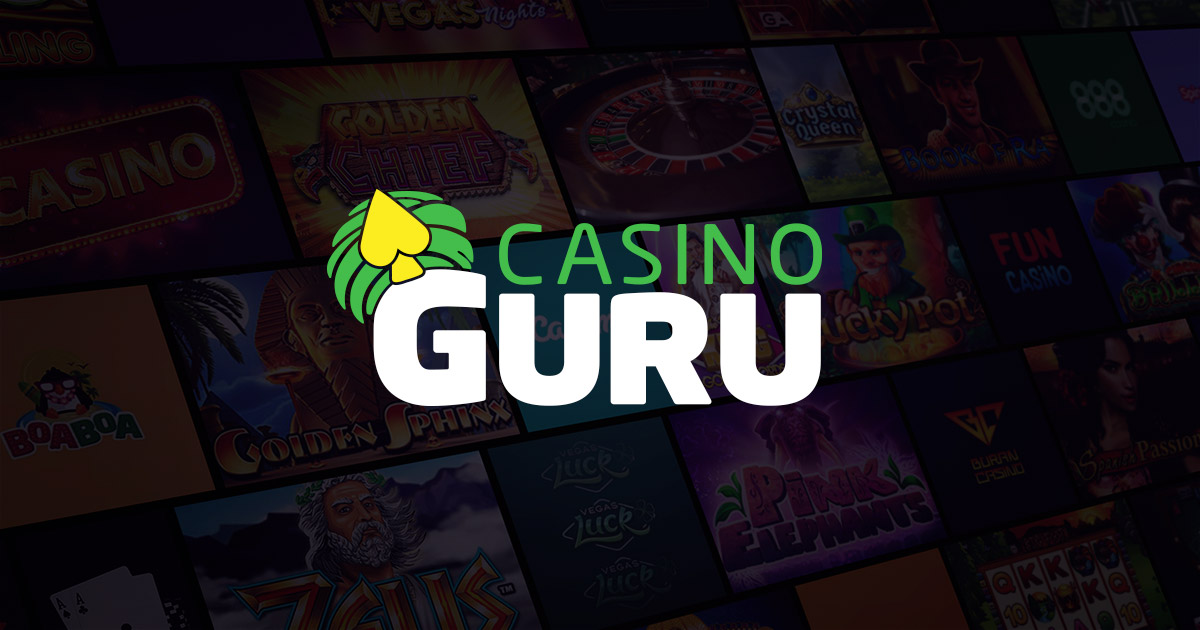 Casino Guru has revealed the blue paper for its global initiative to provide gamblers in all jurisdictions with an additional layer of protection through its Global Self-Exclusion System (GSES). Outlined in the company's blue paper, GSES seeks to create a functioning and reliable way to improve consumer protection online.
GSES will create an opportunity for consumers to exclude privately from online gambling services, thus ensuring that they are not able to gamble in the designated period of the exclusion at any gambling website that is partner to GSES. Casino Guru Sustainable & Safer Gambling Lead Šimon Vincze welcomed the publication of the blue paper and said:
"We are happy to have introduced blue paper to our partners and industry stakeholders, as it outlines the exact functional and technical details of the Global Self-Exclusion System. Discussions are now more concrete than ever before, creating opportunities for tangible collaborations. It is one of the milestones on the roadmap we intend to follow in improving consumer protection."
Casino Guru seeks to collaborate with prominent gambling operators across jurisdictions who are committed to improving overall player protection and who are willing to join the GSES initiative to provide consumers with an additional possible level of security.
The team behind the initiative has set several priorities, including keeping consumers out of harm's way, ensuring that any entry logged into the GSES respects the privacy of the consumer, and offering a reliable way for players to block their access to gambling.
Casino Guru's product takes on the ambitious goal to exceed the reach of other blocking and self-exclusion solutions, such as excluding at a single operator or using other means to limit consumer gambling.
The company seeks to collaborate with stakeholders, who are prepared to protect their consumers across numerous jurisdictions, and seek to establish an independent authority that can preside over GSES that is fully-focused on securing new members and improving the overall effectiveness of the solution.
GSES has accounted for a number of potential complications and challenges . The blue paper has looked into key points such as identifying personal details and handling false positives, ensuring the privacy of the shared information and outlining a roadmap to implement the system. Vincze acknowledged the challenges that remain to be tackled:
"The biggest challenge is probably ensuring widespread implementation of the global scheme among operators and other industry stakeholders. The system is counting on voluntary participation as there probably never will be enforcement by regulators. We know there is a need on players' side to exclude globally and will on operators' side to reduce gambling harm. We can achieve widespread implementation with the functional and reliable global system with credible management."
GSES will activate while a consumer is registering at an online gambling website will rely on API connection between participating gambling companies that automatically check if a person has self-excluded in the past through the system. To bolster privacy, GSES also works to introduce people to the system even if they are not in any need to self-exclude.
GSES banks on a simple integration with partner companies in order to improve effectiveness and have a better level of success with gambling operators. Casino Guru has also presented several examples in its blue paper explaining how GSES will work in practice and how it strives to protect consumers. Vincze noted that the company has met with several stakeholders to begin working on the system.
"We have met with several big players among operators and platform providers on with whom we will continue with our talks of possible implementation. We have also intensified our relations with player protection and RG research organizations to work together on international self-exclusion standards," he concluded.
TrafficGuard partners with leading online gaming affiliate tracking platform RavenTrack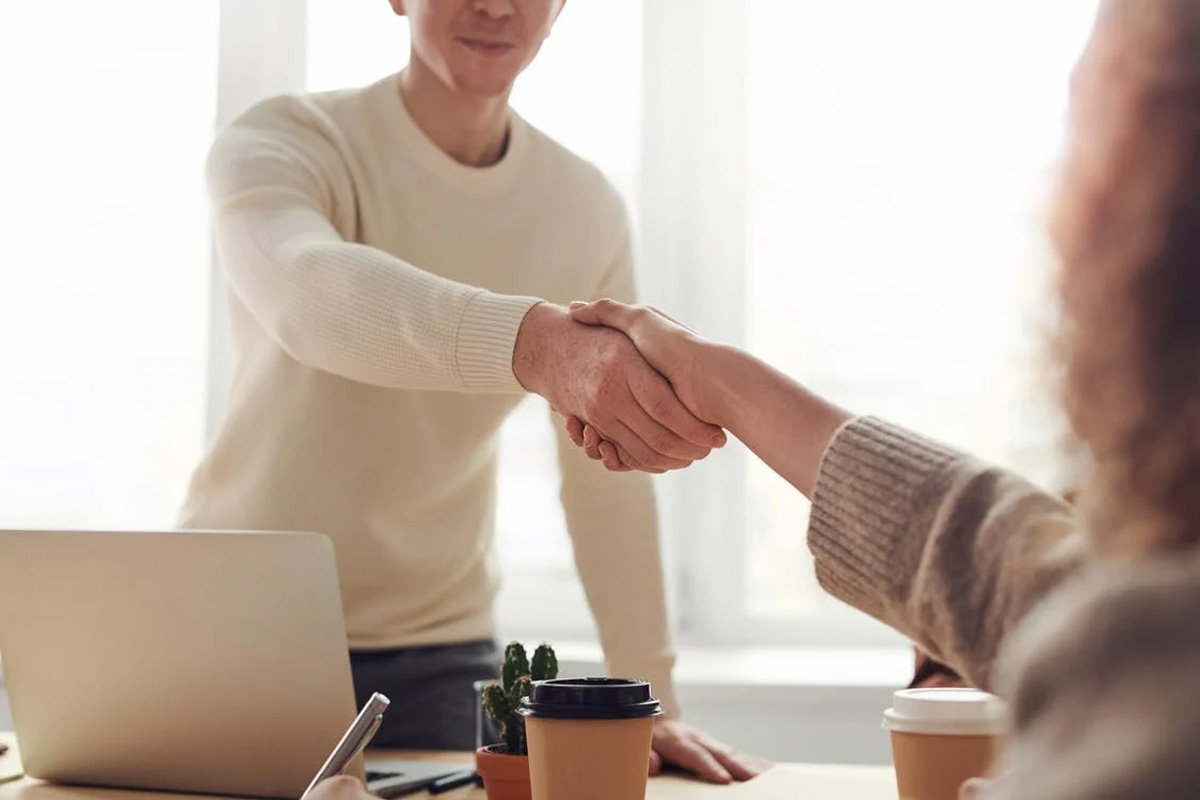 Leading digital ad verification and fraud prevention platform, TrafficGuard, today announced a partnership with online gaming affiliate tracking RavenTrack aimed at helping brands and advertisers to maximise their returns on ad spend on their affiliate marketing with invalid traffic and ad fraud prevention.
The global pandemic has undoubtedly caused a massive increase in the number of active users that indulge in sports betting regularly. A global statistic from Casino.org suggests that almost 26% of the world's population bets, and the global market is expected to grow from $76.79 billion to an impressive $127.45 billion by 2025, according to Research and Markets.
Affiliate marketing is a crucial strategy employed by these gaming and sports betting companies, for faster, quicker customer acquisition. However the level of financial and competitor growth within the industry has created a strong attraction from fraudsters, and companies can fall prey with little to no knowledge this is even occurring. And, with the betting industry only saturating further, companies cannot afford to suffer from low ROI and poor campaign performance. Through TrafficGuard's Affiliate Protection service, brands and marketers can combat and prevent misattribution in common types of invalid traffic (IVT) such as cookie stuffing, domain spoofing, anonymised traffic and compliance fraud present in online gaming today.
TrafficGuard's full-funnel, multipoint solution measures the end-users engagement, intent and propensity to convert to give the most transparent view of their advertising activity enabling the best possible return on ad spend. The product also offers customised filters so advertisers can ensure that their affiliate partners are only being rewarded for the activity that is permitted by their terms and conditions.
"This online gaming and gambling industry got a huge boost in the pandemic, but bad actors also joined in the fray quite actively. At TrafficGuard we are passionate about protecting the erosion of marketing spending and recognised that the damage done to businesses due to these malicious activities is enormous. Through our Affiliate Prevention and integration into RavenTrack, we want to enable the brands and advertisers using their market-leading software to get their optimised and accurate ROAS with the right data, at the right time. With our full-funnel protection and expert product channel team, affiliate platforms like RavenTrack can deliver positive business outcomes through their customers." says Matt Sutton, CRO of TrafficGuard.
Adam Rowley, Managing Director (RavenTrack) commented, "We understand the value of accurate tracking where every minute movement in each measuring metric matters. Our clients already reap the rewards of our fraud prevention tracking, and the partnership between RavenTrack and TrafficGuard will see our customers benefit from TrafficGuard's premier expertise across ad networks, especially supporting customers in the global gaming and sports betting arenas, thereby helping us further our mission of ensuring the best possible performance for our customers."
To support, grow and enable the success of this channel, TrafficGuard will deploy a structured team of affiliate experts helmed by Kalen Bushe, VP of Affiliate Partnerships.
Riding on the success and wins of major clients such as Disney Streaming Services, the integration with RavenTrack also marks the company's second major announcement in recent weeks, having previously unveiled TrafficGuard Social – a solution that offers complete ad fraud prevention and protection on Facebook. Come 2023, TrafficGuard will roll out social capabilities for self-serve SMB users whilst expanding its offering to TikTok, Twitter, and LinkedIn, in response to rising client demand.
SKILLONNET AFFILIATES TO RALLY BEHIND SAFER GAMBLING WEEK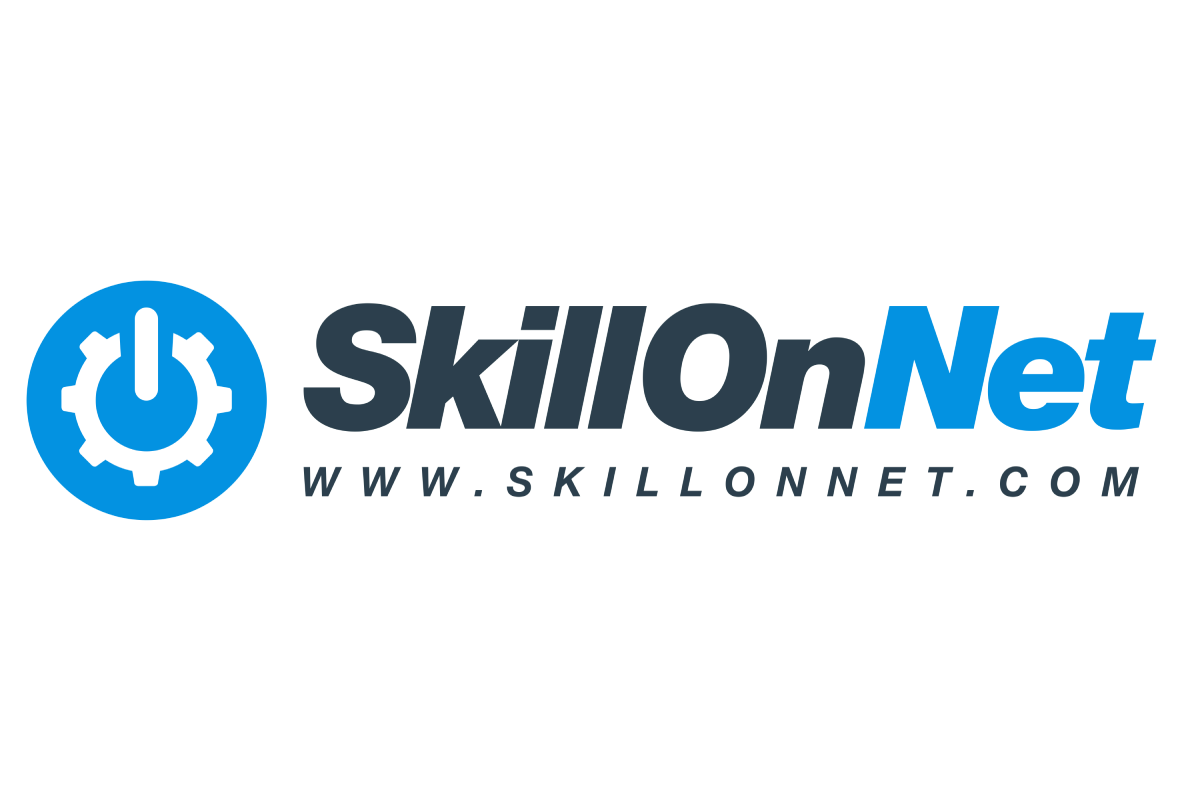 EGO (EgamingOnline.com) affiliates partners will drive conversation about safer gambling this October
EGO (EGamingOnline.com), the affiliate program for SkillOnNet's network of proprietary online casinos, is urging its affiliate marketers to embrace Safer Gambling Week.
With the aim to stimulate conversation around safer gambling, the industry-led annual event will take place between 17th and the 23rd October. Organisers are asking the whole of the UK gambling industry to participate and to help drive awareness of how to approach gambling more safely.
All SkillOnNet brands will be involved, including PlayOJO, Slingo, Genting Casino and SpinGenie. And EGO is asking its affiliate partners to get in on the act, too.
Affiliates will be carrying a Safer Gambling Week banner on the homepages of all UK-facing casino sites for the duration of the campaign. Those who regularly mail their database of players or members have been asked to send a Safer Gambling Week email during the week.
Additionally, affiliates will be following and liking Safer Gambling Week Twitter, Facebook and Instagram and have been asked to share or repost a selection of Safer Gaming Week posts on all relevant social media channels at least once during the campaign.
Those concerned about their gambling can visit the Safer Gambling Week website now to get advice and learn about resources available to help them stay in control.
Michael Golembo at SkillOnNet said: "Safer gambling has always been a watchword for SkillOnNet and we have always expected the same of our EGO affiliate marketing partners. They have always done a great job of arming players with the tools and knowledge they need to make responsible decisions and informing them about resources available if gambling becomes a problem. But let's push that message even harder during Safer Gambling Week."
Loro Partners Launched New Sports Betting and Casino Affiliate Programs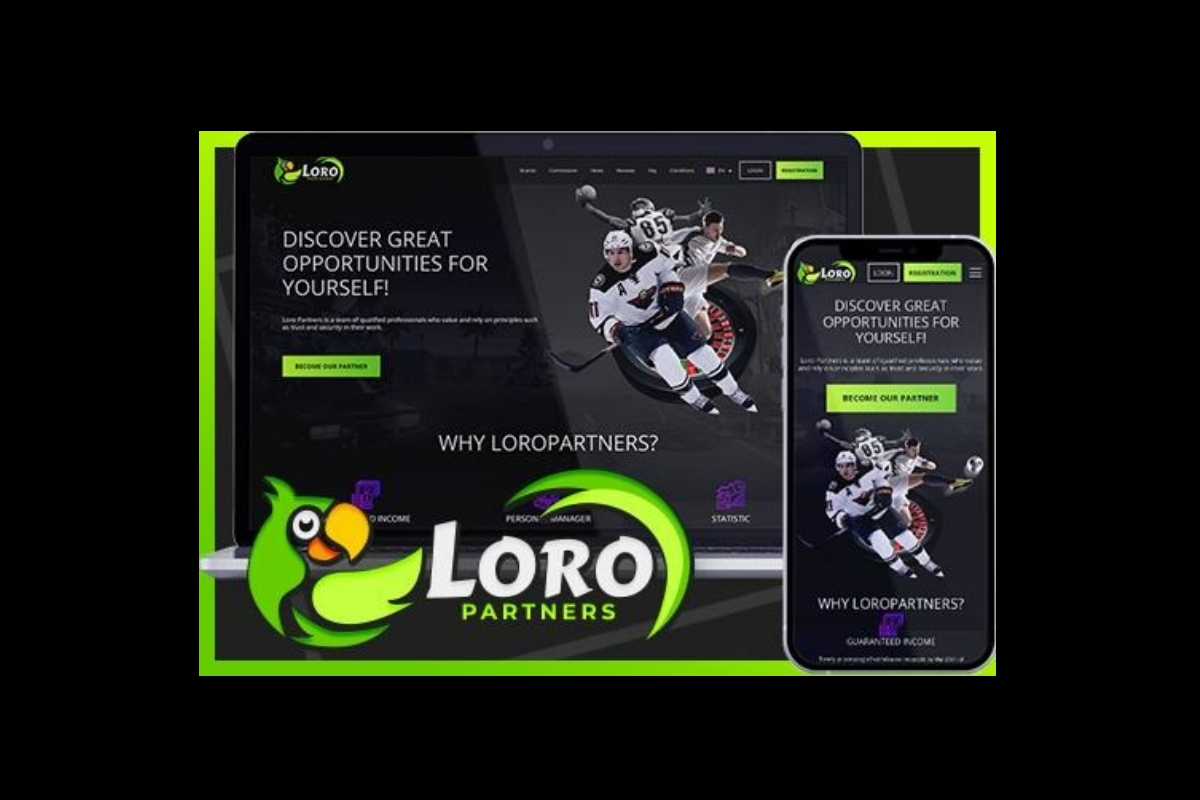 Loro Partners presents newly developed sports betting and club-associated programs that offer great opportunities to their clients. The company is a group of qualified experts that works on standards like trust and stability. It offers individuals to connect with and be a part of affiliate programs. The company provides incredible income deals to its partners. The group of qualified professionals assists the individuals in achieving the ideal outcomes in a brief time frame.
Loro Partners is a reliable investment platform that gives the surety of guaranteed income to its partners. Every month by the date of 20, the company starts convenient handling of withdrawal requests. Each partner who connected with Loro was relegated to a personal supervisor. The personal supervisor will provide the partner comprehension data and assist with any inquiry regarding the Loro brand. The company provides point-by-point and flexible details about the statistics to their partners. It offers various levels of access and information exports.
Loro Partners provides full customer support. The company endeavors to provide great comfort to its partners and as well as their clients. For high transformation proficiency, the company presents exclusive extra offers and promotional materials. Along with that, Loro provides technical support to its partners. The group of experts works day and night and will give any help with instances of technical problems or issues.
Loro Partners invites individuals to participate who want to adapt to traffic with their abilities. With the launch of the betting brand "Wagonbet," individuals can begin earning. Wagonbet is designed according to the player's needs. The brand is known as the flagship among bookmakers, which has a wide range of game and bet lines. The brand has a list of famous gambling club providers. The customers will be allowed to explore the site without any hurdles with neutral design and easy navigation. The Loro brand is responsible for supporting the customers, administration, competition, and reward as well and you can reach out via their social handles.