Casino Guru has revealed the blue paper for its global initiative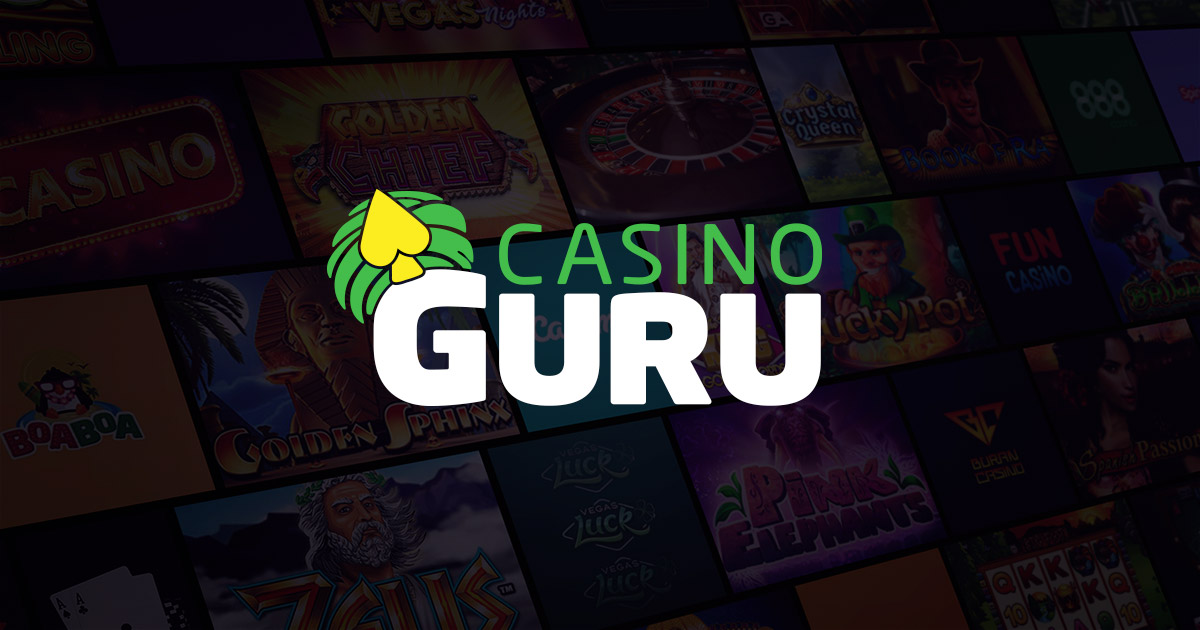 Casino Guru has revealed the blue paper for its global initiative to provide gamblers in all jurisdictions with an additional layer of protection through its Global Self-Exclusion System (GSES). Outlined in the company's blue paper, GSES seeks to create a functioning and reliable way to improve consumer protection online.
GSES will create an opportunity for consumers to exclude privately from online gambling services, thus ensuring that they are not able to gamble in the designated period of the exclusion at any gambling website that is partner to GSES. Casino Guru Sustainable & Safer Gambling Lead Šimon Vincze welcomed the publication of the blue paper and said:
"We are happy to have introduced blue paper to our partners and industry stakeholders, as it outlines the exact functional and technical details of the Global Self-Exclusion System. Discussions are now more concrete than ever before, creating opportunities for tangible collaborations. It is one of the milestones on the roadmap we intend to follow in improving consumer protection."
Casino Guru seeks to collaborate with prominent gambling operators across jurisdictions who are committed to improving overall player protection and who are willing to join the GSES initiative to provide consumers with an additional possible level of security.
The team behind the initiative has set several priorities, including keeping consumers out of harm's way, ensuring that any entry logged into the GSES respects the privacy of the consumer, and offering a reliable way for players to block their access to gambling.
Casino Guru's product takes on the ambitious goal to exceed the reach of other blocking and self-exclusion solutions, such as excluding at a single operator or using other means to limit consumer gambling.
The company seeks to collaborate with stakeholders, who are prepared to protect their consumers across numerous jurisdictions, and seek to establish an independent authority that can preside over GSES that is fully-focused on securing new members and improving the overall effectiveness of the solution.
GSES has accounted for a number of potential complications and challenges . The blue paper has looked into key points such as identifying personal details and handling false positives, ensuring the privacy of the shared information and outlining a roadmap to implement the system. Vincze acknowledged the challenges that remain to be tackled:
"The biggest challenge is probably ensuring widespread implementation of the global scheme among operators and other industry stakeholders. The system is counting on voluntary participation as there probably never will be enforcement by regulators. We know there is a need on players' side to exclude globally and will on operators' side to reduce gambling harm. We can achieve widespread implementation with the functional and reliable global system with credible management."
GSES will activate while a consumer is registering at an online gambling website will rely on API connection between participating gambling companies that automatically check if a person has self-excluded in the past through the system. To bolster privacy, GSES also works to introduce people to the system even if they are not in any need to self-exclude.
GSES banks on a simple integration with partner companies in order to improve effectiveness and have a better level of success with gambling operators. Casino Guru has also presented several examples in its blue paper explaining how GSES will work in practice and how it strives to protect consumers. Vincze noted that the company has met with several stakeholders to begin working on the system.
"We have met with several big players among operators and platform providers on with whom we will continue with our talks of possible implementation. We have also intensified our relations with player protection and RG research organizations to work together on international self-exclusion standards," he concluded.
FAVBET partners with BETER Live in major boost to its live casino offering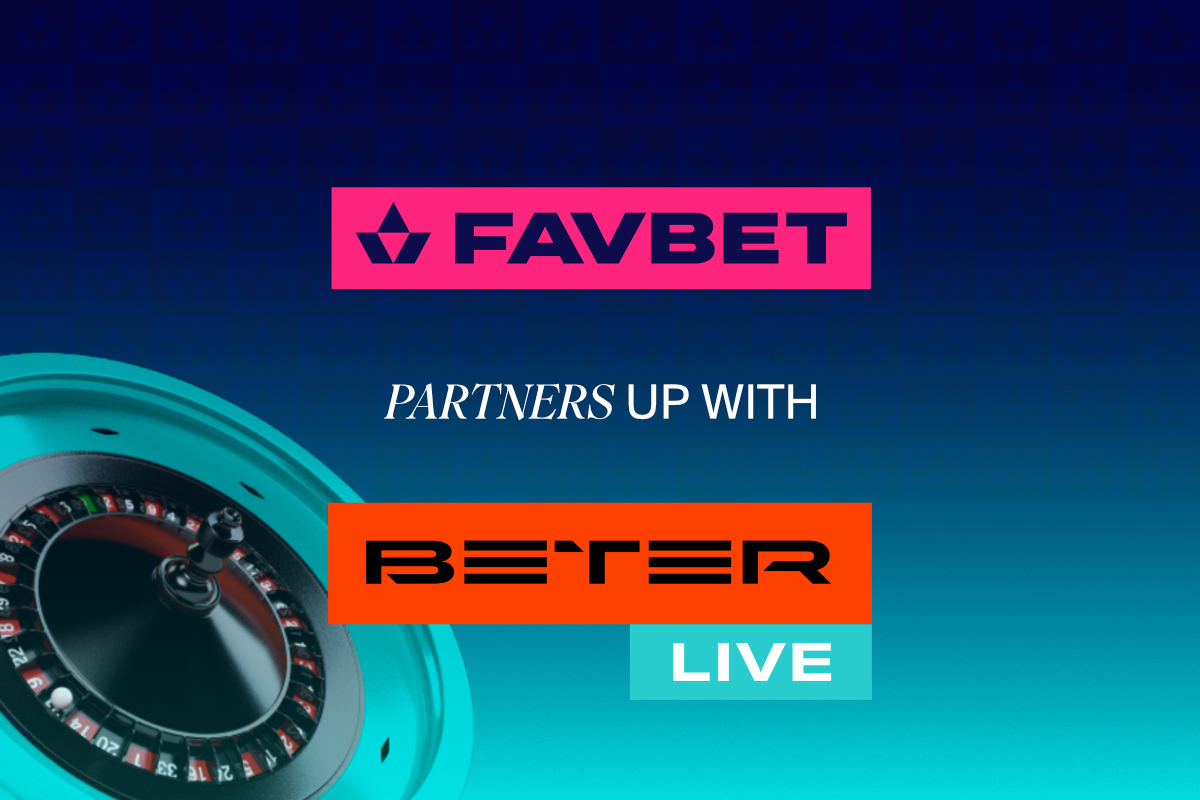 BETER Live's suite of premium games is now available to all of FAVBET's users in Ukraine, Croatia, and Romania
Ukraine's leading iGaming operator FAVBET and BETER Live, the live casino division of the betting content and data provider BETER, has announced a long-term partnership to expand FAVBET's live casino experience.
From now on, BETER Live will provide FAVBET with a portfolio of authentic and interactive live casino titles in markets across its 3 markets of operation. This includes more than 20+ games and variations covering Roulette, Blackjack, Gravity Blackjack, Gravity Roulette and Ukrainian Roulette.
Game presenters have been trained to the highest possible standards and also know how to provide an engaging player experience, chatting with players throughout their time at the table.
FAVBET has recently launched a UA Roulette table, powered by BETER Live, which has been tailored to meet the specific preferences of Ukrainian players. The new localised game has already found a response among players, showing a near 40% higher conversion rate and 4x more organic traffic compared to the provider's regular roulette.
"Being a trailblazer in the Ukrainian online casino scene, FAVBET is constantly looking for new and exciting ways to engage our players while offering them the best possible experience. We are happy to have added BETER Live's games to our portfolio and be able to provide a fully localised experience to our players and stand out from competition. We now look forward to working closely with BETER Live to continue to enhance our live casino offering and have many great products and updates in the pipeline," commented FAVBET.
Anna Vikmane, Director of BETER Live, said: "We are delighted to share the news of another successful partnership between BETER Live and a leading operator, FAVBET. It is one of the most recognised brands in the Ukrainian market and one that players trust.  Localisation is key to FAVBET's success, and we have been able to work with the operator to ensure our content delivers a localised player experience. Shortly after we launched our first games and FAVBET could see they were a big hit with its customers, we rolled out Ukrainian Roulette — the operator's first step towards a dedicated offering for the market." 
About FAVBET:
FAVBET is an international iGaming company founded in 1999 in Ukraine. Operating under international and regional licences in Ukraine, Croatia, Romania and Malta, it is currently offering top-notch sportsbook and online casino experience for more than 3 million registered users.
About BETER Live: 
BETER Live is a B2B full cycle provider that delivers next-gen services of live casino games. BETER Live is the part of betting content and data provider BETER, whose product verticals cover fast sports, esports and live casino solutions.
Better Collective acquires Danish sports media Tipsbladet.dk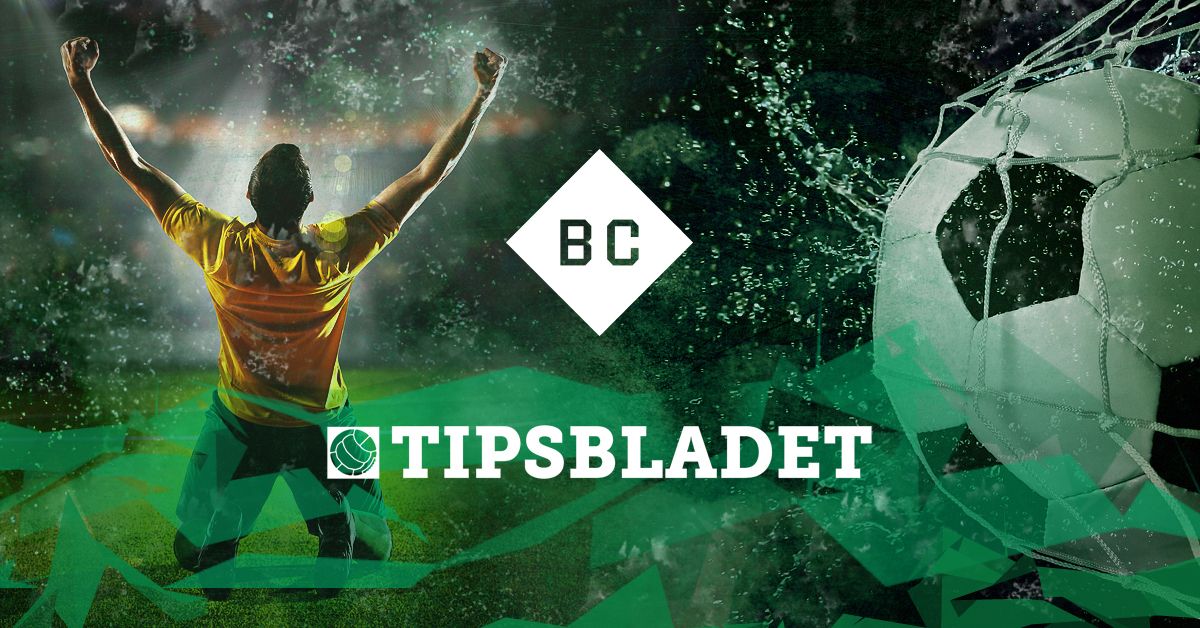 Digital sports media group Better Collective strengthens its position in Denmark through the strategic acquisition of Tipsbladet.dk, one of the leading soccer media in the country producing prime content for Danish sports fans.
For 75 years Tipsbladet has been a trusted sports media in Denmark covering sports news from across the world. Over time, the media has developed from publishing a printed magazine to now developing and distributing prime soccer content across digital channels. From October 2nd 2023, Tipsbladet.dk becomes part of the digital sports media group, Better Collective, headquartered in Denmark. Better Collective acquires Tipsbladet.dk for 6.5 mEUR.
Jesper Søgaard, Co-founder & CEO of Better Collective, says: "I am very proud that we have acquired Tipsbladet that for 75 years has been a go-to sports media for many Danes that want to engage with prime soccer content. The acquisition fits perfectly with our vision to become the leading digital sports media group and our strategy to acquire strong media brands with a loyal audience. I look very much forward to welcoming the dedicated editorial team at Tipsbladet to the Better Collective group and I am convinced that together we can further elevate the content that for years has excited so many Danish sports fans. "
Founded in 1948, Tipsbladet is the oldest soccer magazine across the Nordics. Since 2000, the digital edition, www.tipsbladet.dk has developed into one of the leading digital sources for soccer related content such as news, articles, match previews, betting tips, videos and analysis with a monthly audience of around 6.8 million visits and more than 110 thousand followers across Facebook, X/Twitter, Instagram and TikTok.
Henrik Stegger Nielsen, former owner of Tipsbladet, says: "Since 2007, when I acquired Tipsbladet, I have worked hard to make it a healthy and sustainable business. I have succeeded, and I could hardly imagine a better buyer for Tipsbladet than Better Collective. I know that they will both take good care of Tipsbladet and, with their ambitions and competencies, develop it even further,"
Henrik Stegger Nielsen joins Better Collective together with all current employees at Tipsbladet.
Allan Olsen, Editor in Chief at Tipsbladet, says: "For Tipsbladet and its employees, this is a fantastic event. Even though we have experienced lots of growth and great numbers on the bottom line in an otherwise pressured media world, there is no doubt that Better Collective can help push Tipsbladet's growth even further. We will continue to deliver strong football stories, but with Better Collective behind us, we can really make the content live on many more platforms and reach a wider audience."
Highlighted synergies
Acquiring leading national sports media with a strong brand is an important pillar in Better Collective's global strategy. Acquiring Tipsbladet.dk enables the Group to increase its presence in Denmark to further leverage its position as a key partner for advertisers in the market.
The editorial team at Tipsbladet creates a strong foundation to grow media products on all relevant platforms.
Better Collective will leverage its leading tech and search engine optimization (SEO) expertise in order to grow the audience.
Better Collective will invest in the development and growth of Tipsbladet.dk.
Esben Skou Vinther, VP of Europe at Better Collective, says: "As a trusted sports media, Tipsbladet and its employees have built a unique position in the Danish sports market and is a media that will supplement our Danish media portfolio in a great way. We intend to invest in the development of Tipsbladet.dk to further strengthen the content across digital channels. In doing so, Tipsbladet will become an even more attractive advertisement partner for businesses that aim to activate their brand in a relevant and engaging sports context".
Transaction details
The total purchase price will be 6.5 mEUR on a cash and debt free basis paid in three installments and will be financed with cash. Better Collective estimates that the post synergy 2024 EBITDA multiple will be below 5x. The 2023 financial targets remain unchanged following the acquisition.
Breaking the Affiliate Marketing Ground – New Affter Affiliate Program Features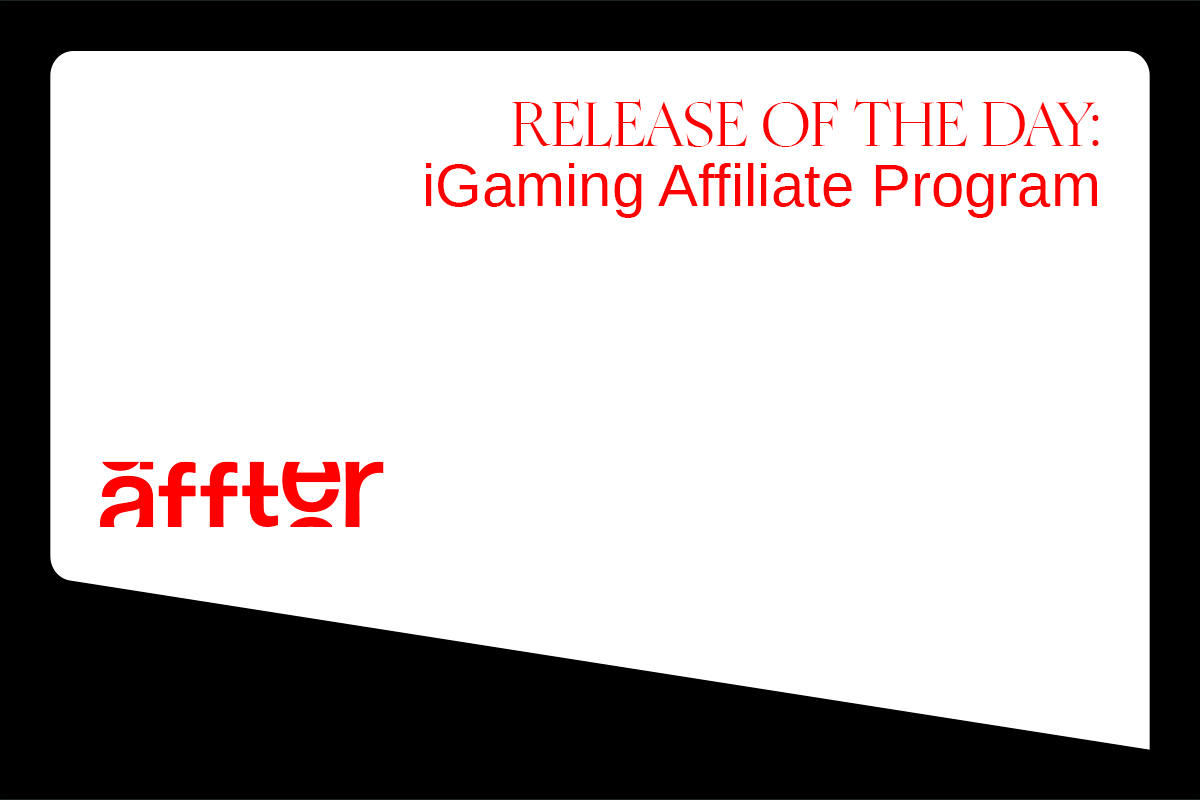 On August 24th, the affiliate environment welcomed new members. The release of the Affter affiliate program caused a media storm, bringing together the public and professional spheres. The enigmatic question "What's beyond that?" hinting at the revolutionary nature of the program was a key trigger among many others in this eye-catching video.
Features of the Affter Brand
Affter's appeal lies in its unparalleled combination of intelligence and style, which is a beacon in the affiliate marketing industry. The emergence of Affter, created by a team with over 6 years of successful iGaming experience, marks a transformational change. Drawing on their experience and proven track record, the team behind Affter has built partnerships with renowned niche brands, elevating affiliates to the upper ranks. Affiliate network is now the exclusive reseller of cutting-edge iGaming offerings available for immediate exploration by select teams.
Embrace the Evolution
A multifaceted range of offers distinguishes the Affter affiliate program, making it an attractive option to consider. A variety of betting and gambling offers, both popular and exclusive ones, shape the portfolio of the network. The affiliate program covers various GEOs – CIS, Tier 1 and Tier 2 countries – and is designed for a global affiliate community. Effective and flexible payment models include CPA, RevShare (25% to 45%) and Hybrid (CPA + RS) options.
Affter boasts a proprietary platform that features an intuitive interface enriched with advanced features. S2S Postback, ads, banners, creatives and full statistics are integral components. Providing maximum convenience, supports preferred payment methods: cryptocurrencies (Bitcoin) and bank cards, with a minimum withdrawal threshold of $100. An in-house media buying ensures the optimization performance of the affiliate network.
Exclusive Access
Access to the closed Affter community is limited, with specially designed promo codes. To enter the Affter affiliate platform, you must receive a secret promo code from managers or brand ambassadors. Alternatively, an invitation can be obtained through the recommendation of trusted referrals or opinion leaders. Networking events and conferences can also serve as additional access channels.
What sets Affter apart is its professional approach to operations, backed by knowledgeable affiliate managers. Affiliates who come to Affter gain access to lucrative prospects, including exclusive gambling and betting offers, diverse GEO coverage, and extended caps for high-performing ones. Affter's willingness to take on all the risks that affiliates face in their operations underscores the company's value proposition. The key managers of Julia Donska, Head of Resale, and Kristina Storozhyk, Marketing Director, epitomize the essence of Affter. The video release, a synthesis of style and content, reinforces their strategic message. The exclusivity of the video extends to affiliates who have yet to be in the «spotlight». Notably, the top affiliate teams have already received their elite invitations before the launch of the affiliate network.
Background
While iGaming is still a thriving industry, the arduous journey shows its volatility, reinforcing the need for companies to adapt to changing conditions. Affter's genesis was set in the crucible of experience and innovation, heralding its remarkable journey. To succeed in iGaming, strategies need to be realigned to the changing marketplace, corresponding to the affiliate community's need to adapt.
Maxim Makovetskyi, Head of affiliates at Affter, explains:
«For many years, our team has provided affiliate marketing services for the Parimatch franchise, our client. However, the success of our affiliate programe has not only been due to the strength of the major brand but the team. With the current market turbulence, there were some concerns about further scaling and development. Maurizio Aschero, partner of the independent affiliate programe
Affter, made a deal with a part of the PMA team, thus opening for himself another business vector in the form of affiliate marketing. Our team developed the Affter brand and all further management processes on our side».
«As of the current date, PMAffiliates will cease its active presence in the market and transfer part of its activities and obligations to the Affter. As fulfilment of obligations to affiliates is our fundamental principle, all payments on RevShare and Hybrid deals concluded by the PMAffiliates team will be made as standard».
Maurizio Aschero, seasoned CEO with a long history of management in the marketing industry. Terms of the deal were not disclosed by the parties involved.
Pre-moderation Process AAA
Access to the Affter sphere with the receipt of the promo code "GA_001" from Gambling Affiliate Voice. Entering this code on affter.com starts the pre-moderation process. Final approval is given by the affiliate program manager and the code is only available for the first 10 registrations in the affiliate program.