Casino Guru Marks 2021 as Its Most Successful Year Ever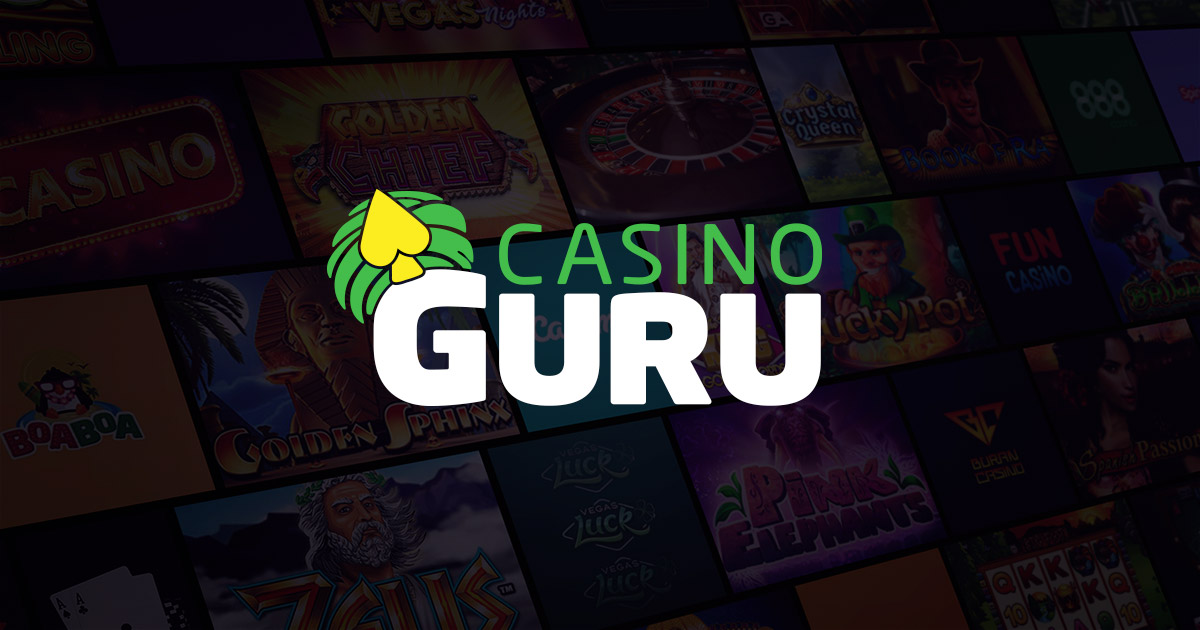 The year 2021 has been full of reached milestones and achievements for Casino Guru. The increasing number of visitors noticed several on-site improvements over the year, and the entire gambling market has been witnessing the team's efforts aimed at safer and more sustainable gambling, like the Casino Guru Academy and Global Self-exclusion Initiative.
The website's user-centric approach is evident in the uptake of activities that help them directly, such as helping players mistreated by online casinos in their Complaint Resolution Center. The team of almost 20 complaint resolution experts has been doing a great job, as evidenced by the all-time high of 619 complaints about casinos received in December.
Over 2021, the team has recorded 5,532 new complaints in the system. Of these, 1,631 have been resolved, with a total disputed amount returned to players of $4,243,557. This represents a substantial growth from 2020 levels, when the team has published 4,110 complaints, of which 746 have been resolved, with the total disputed amount of $1,750,038.
The site's multilingual gambling forum has been subject to an even higher growth. Based on its usage statistics from 2021, the forum has become a major part of the online gambling community, currently being one of the two most active and visited forums in online gambling.
In 2021, the Casino Guru forum has received over 11,000 posts from 2,292 unique users, while 45,000 new users have created their accounts. These numbers mean that in approximately one and a half years since launch, the forum has managed to overtake its competition that has been active for over 10 or even 20 years.
Other parts of the Casino Guru website have seen fruitful changes too. The site's design and development teams have worked in hundreds of new features and improvements. The most notable ones include the ability of users to rate and review online casinos, new homepage, new newsletter options, and the ability to discuss individual casinos right on their review pages. With user experience in mind, the team has further improved the site's usability on mobile devices, made the registration process simpler, and fine-tuned the language settings that allow users to customize the website to match their needs and preferences.
2021 has also seen Casino Guru's database of free casino games break the milestone of 10,000 games thanks to over 1,500 new titles added to the collection.
Finally, Casino Guru's endeavors related to improving the entire gambling industry have captured significant attention, thanks to which multiple team members have taken part in some of the biggest gambling industry conferences and events as speakers and got an opportunity to share their thoughts, ideas, and projects. The importance and impact of these efforts is evidenced by being shortlisted for multiple industry awards.
Casino Guru plans to cater to the increasing number of users who turn to the website with their gambling-related queries by continuing to improve the quality of their services and content, which remains the team's priority, as well as bringing innovative new features and ways to make online gambling better and safer for everyone. Stay tuned!
Affiliate Roulette Scores Big with Dual Nominations at iGB Affiliate Awards 2024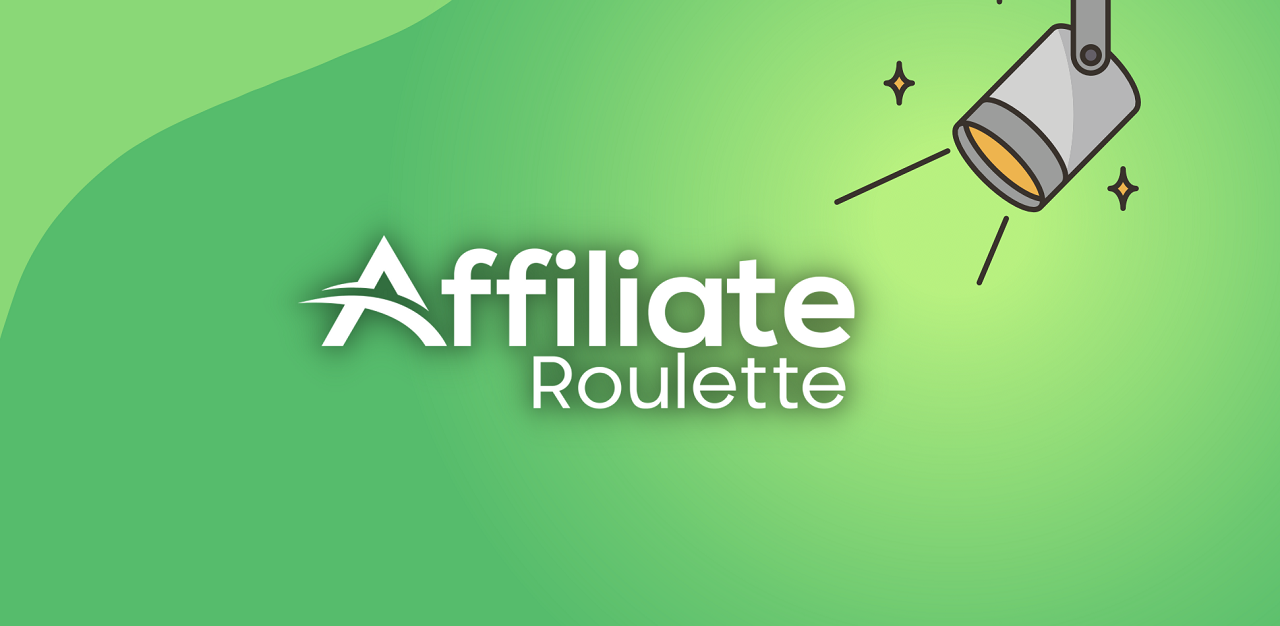 In the fast-paced world of iGaming affiliate marketing, one platform is causing quite a stir. Affiliate Roulette, a relative newcomer to the scene, has earned not one but two coveted nominations for the upcoming iGB Affiliate Awards 2024. This groundbreaking achievement positions them as a force to be reckoned with in the industry.
A Vision Transformed into Reality
Affiliate Roulette was launched with a clear vision: to redefine the iGaming Affiliate industry. In just a short time, they have set a new standard by creating a unique space for Affiliates and Operators to interact, market, and build trustworthy relationships. Their innovative approach is inspired by the efficiency of Trustpilot but goes far beyond traditional review sites.
Changing the Game for Operators and Affiliates
Affiliate Roulette isn't just another review site; it's a dynamic, community-driven hub. They're transforming the landscape for both Operators and Affiliates:
For Operators:
Rate and Review Affiliates: Gain valuable insights from firsthand experiences.
KPI Analysis: Share and learn about key performance indicators like ROI and FTDs.
Efficient Searches: Find the perfect affiliate match from their extensive directory.
Scam Protection: Verify affiliate profiles and histories.
Interactive Features: Engage in live chatrooms for discussions and feedback.
Featured Positions: Increase visibility to potential affiliates.
For Affiliates:
Free Marketing: Showcase your brand directly to Operators.
Build Reputation: Encourage reviews to establish trust and credibility.
Direct Negotiations: Collaborate closely with Operators, bypassing expensive networks.
Affiliate Roulette Seal of Trust: A symbol of excellent performance and reliability.
Visibility Boost: Claim featured spots for enhanced exposure.
A Built on Experience and Trust
Affiliate Roulette's founder brought over five years of iGaming industry experience to the table, aiming to bridge the gap between Operators and Affiliates. Their vision quickly became a reality, evident in their impressive launch figures: over 1000 Affiliate Profiles and 50+ rankings and reviews in just two months.
Celebrating Success and Looking Ahead
As part of their strategic approach to solidify their industry position, Affiliate Roulette proudly sponsored the Sigma Europe Summit 2023 from November 13th to 17th. This event provided them with a platform to showcase their innovative approach and connect with industry leaders.
Cost-Effective and User-Friendly
Affiliate Roulette offers free membership for Operators and their Affiliate Managers, with a basic company profile for Affiliates also available at no cost. For those seeking greater visibility, premium services and featured spots are available for a nominal fee.
Transforming the Industry
The dual nominations for the iGB Affiliate Awards are a testament to Affiliate Roulette's commitment to transforming the iGaming affiliate industry. With a user-friendly interface, community-centric approach, and a presence at the Sigma Europe Summit 2023, Affiliate Roulette is not just bridging gaps but also paving the way for a new era of collaboration and success.
Join Affiliate Roulette in celebrating this remarkable achievement and stay tuned for more exciting developments from this rising star in the world of iGaming affiliate marketing.
iGB Affiliate announce One Hundred Shoreditch as new HQ Hotel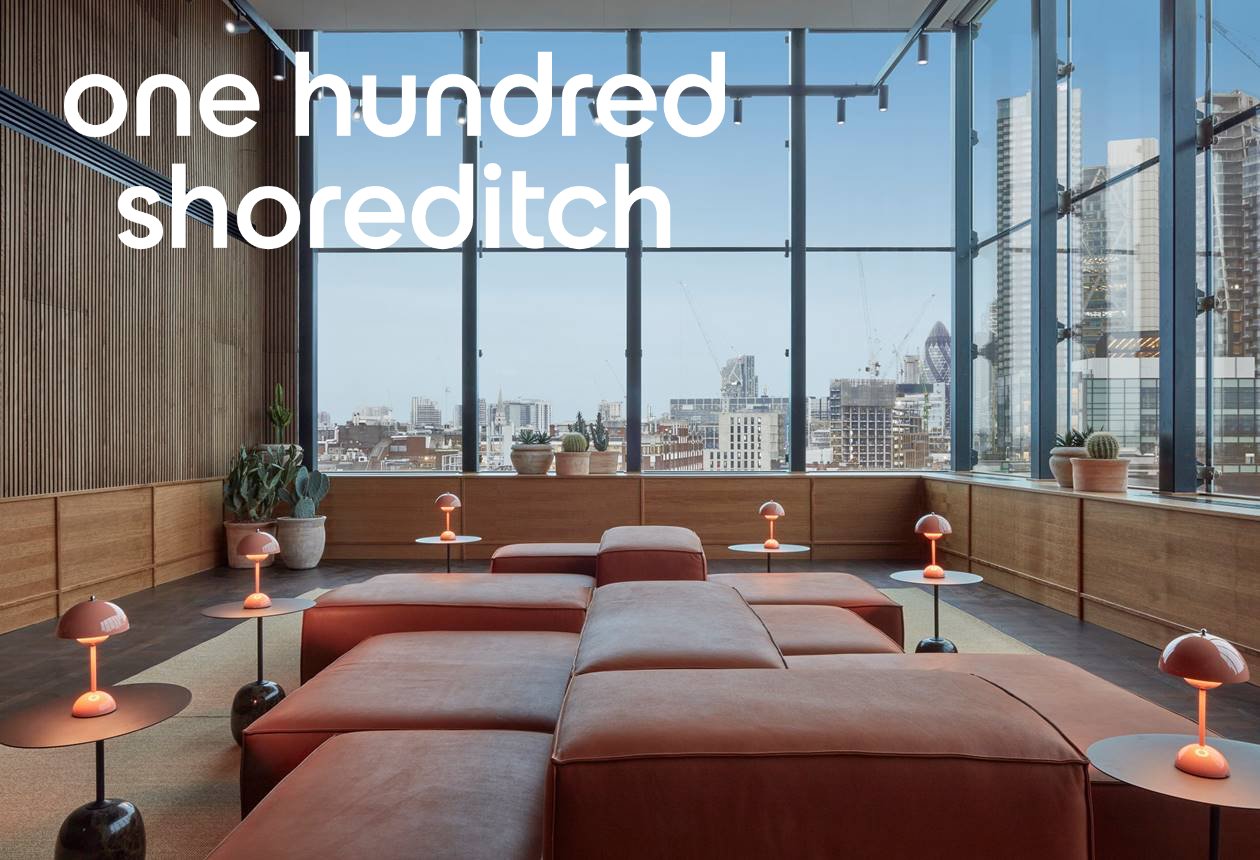 The organising team responsible for iGB Affiliate has announced One Hundred Shoreditch as its new HQ Hotel for February's event (6-9 February, ExCeL London).
Located in a prominent position on fashionable Shoreditch High Street, One Hundred Shoreditch is an acclaimed independent 258 room hotel offering a choice of places to eat and drink including Seed Library, an attractive rooftop bar and terrace offering panoramic views of the London skyline, a coffee shop, and the Lobby Bar which hosts a curated programme of weekly DJs alongside £10 cocktails. The venue offers five meeting and event spaces including the floor-to-ceiling glass One Hundred Room.
Announcing the new HQ Hotel, iGB Affiliate's Naomi Barton said: "We were looking for a hotel close to ExCeL and that would connect with the unique personality of the Affiliate community.
"I have to say that One Hundred Shoreditch could have been designed with affiliates in mind! It's as sassy as hell with great facilities, a roof top bar with amazing views of East London and it's situated in the social heart of the vibrant East End. The bedrooms and suites provide headspace and calm in contrast to the energy of the ultra-cool hotel bars.
"I am confident One Hundred Shoreditch will resonate with show attendees – it will allow guests to socialise, network and hang out together, continuing the unique iGB Affiliate experience.  We have secured 150 rooms which will be allocated on a first come, first served basis, so book now and don't miss out on the chance to be with your peers and friends!"
She added: "The 2024 edition of iGB Affiliate will be the last held in London prior to our relocation to Barcelona the following year. As a consequence, there will be an iGB Affiliate 'Farewell to London' party like no other and we will be celebrating alongside our sister show ICE to ensure that we deliver something exceptional. The farewell party, iGB Affiliate Awards and our new Hotel HQ are all part of the social and networking opportunities which are pivotal to the show experience and make iGB Affiliate so special".
Navigating the Challenges: The Impact of UKGC Regulations on UK Casino Affiliates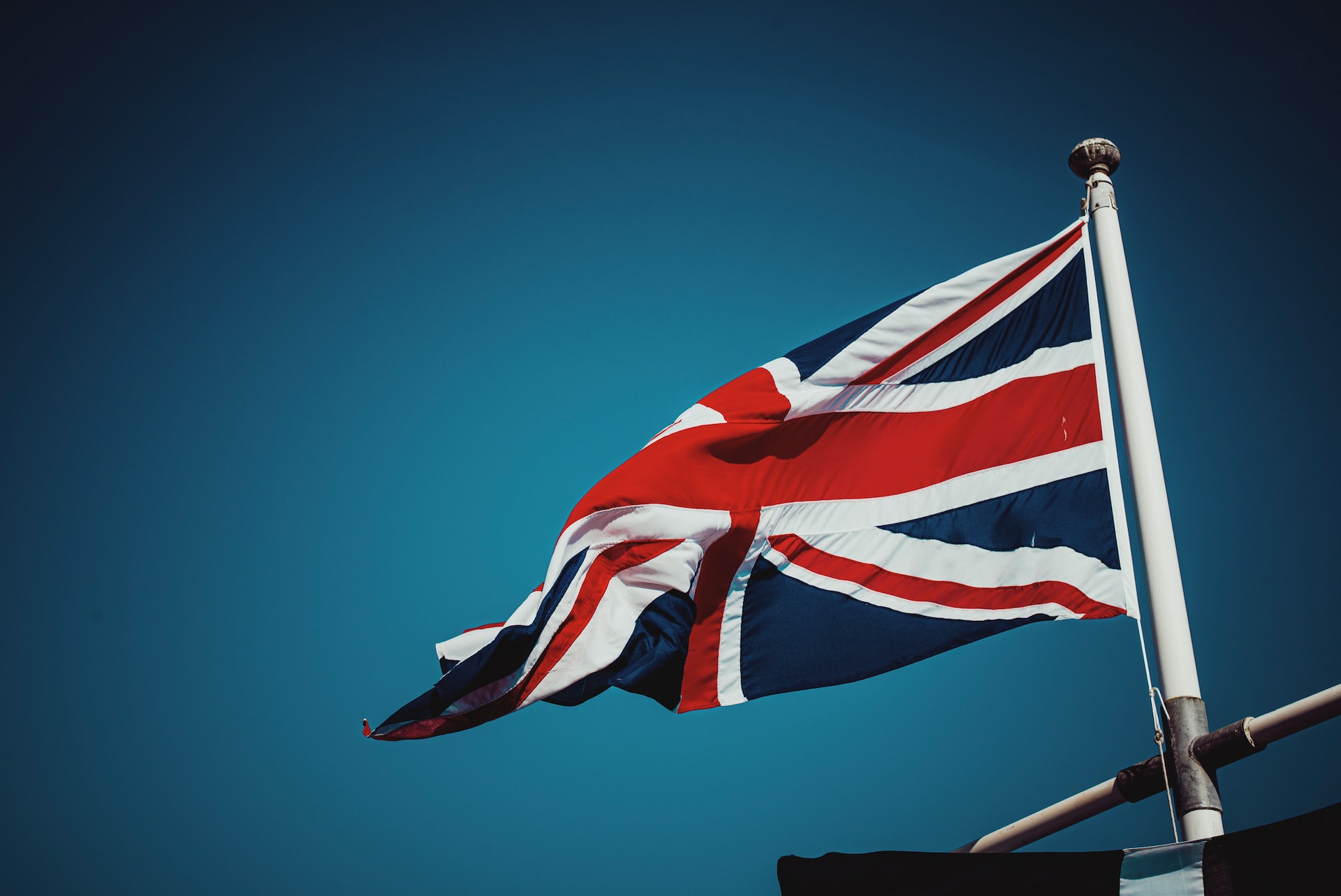 The United Kingdom Gambling Commission (UKGC) has been instrumental in shaping the landscape of gambling in the UK, including the realm of online casinos and their affiliates. While the primary aim of UKGC regulations is to ensure safe and responsible gambling, these regulations have presented significant challenges for casino affiliates in the UK. This article explores how the UKGC's regulations have affected UK casino affiliates, focusing on the experiences of platforms like Fruity Slots.
Stricter Advertising Guidelines
One of the key areas where UKGC regulations have impacted casino affiliates is in advertising. The UKGC has implemented stringent guidelines to ensure that gambling advertising is responsible and does not mislead or exploit vulnerable individuals. For casino affiliates, this means adhering to strict standards in terms of the content and presentation of promotional materials, which can limit the scope and creativity of marketing strategies.
Enhanced Due Diligence Requirements
The UKGC requires casino affiliates to conduct thorough due diligence to ensure that the casinos they promote are compliant with licensing requirements. This increased scrutiny means affiliates must invest more time and resources into vetting casinos, a process that can be both time-consuming and complex.
Responsibility in Promoting Safe Gambling
Casino affiliates are also required to promote safe gambling practices actively. This includes providing clear information on the risks associated with gambling, as well as links to resources for help and support. While promoting responsible gambling is crucial, it adds an additional layer of responsibility and complexity to the operations of casino affiliates.
The Challenge of Compliance
Keeping up with the constantly evolving UKGC regulations poses a significant challenge for casino affiliates. Compliance requires ongoing monitoring and adaptation, which can be resource-intensive. Affiliates must stay abreast of regulatory changes and adjust their operations accordingly, often necessitating legal expertise and increased operational costs.
Impact on Revenue Streams
The UKGC's regulations have also impacted the revenue models of casino affiliates. With tighter controls and increased compliance costs, the profitability of affiliate marketing in the gambling sector has been affected. Affiliates must find a balance between compliance and commercial viability, which can be a delicate and challenging endeavour.
The Burden of Compliance and its Impact on Innovation
One significant impact of the UKGC's stringent regulations on casino affiliates is the potential stifling of innovation. The need to remain compliant often requires affiliates to prioritise regulatory demands over creative marketing and innovative strategies. This focus can limit the ability of affiliates to experiment with new and engaging ways to attract and retain players, ultimately impacting the diversity and richness of the online gambling experience.
Increased Operational Costs
The stringent regulations set forth by the UKGC have led to increased operational costs for casino affiliates. Compliance requires not only a significant investment of time but also financial resources to ensure all aspects of the affiliate's operation meet regulatory standards. These costs can be particularly burdensome for smaller affiliates, who may struggle to allocate the necessary resources towards compliance while maintaining profitability.
Enhanced Player Protection – A Double-Edged Sword
While the primary objective of UKGC regulations is to enhance player protection, this focus also presents a complex scenario for casino affiliates. On the one hand, these regulations help build a safer and more trustworthy online gambling environment, which can attract more players in the long run. On the other hand, the stringent rules can limit the ways affiliates interact with and engage players, potentially impacting the effectiveness of marketing campaigns and player acquisition strategies.
The Challenge of Maintaining Competitive Edge
In an industry as competitive as online gambling, maintaining a competitive edge is crucial for survival and growth. The UKGC's regulations have created an environment where casino affiliates must continuously innovate within the confines of compliance to stay ahead. This necessity for balancing innovation with regulation demands a strategic approach and often requires affiliates to be more agile and adaptable in their operations.
Navigating the Evolving Regulatory Landscape
The regulatory landscape overseen by the UKGC is not static; it evolves in response to industry trends, technological advancements, and societal concerns. Casino affiliates, therefore, face the ongoing challenge of adapting to these changes. Keeping abreast of new regulations, understanding their implications, and implementing necessary changes in a timely manner are critical for continued operation and success in the UK market.
Fruity Slots: A Model of Compliance and Adaptation
In the midst of these challenges, Fruity Slots stands out as a model of compliance and adaptation. By continuously updating their practices in line with UKGC guidelines, they manage to offer a comprehensive platform that recommends slots and the best UK lottery sites, keeping the player's safety and enjoyment at the forefront. Their ability to adapt and evolve in this regulated environment is commendable and serves as a benchmark for other casino affiliates in the industry.
The impact of UKGC regulations on UK casino affiliates is profound, encompassing increased compliance burdens, higher operational costs, and the challenge of maintaining innovation and competitiveness. Despite these hurdles, affiliates like Fruity Slots demonstrate that it is possible to navigate this complex landscape successfully. Their commitment to compliance, coupled with a focus on player safety and satisfaction, ensures that they continue to provide valuable services to both casinos and players in the UK gambling market.