GreySnowPoker launches fair and rake-free gaming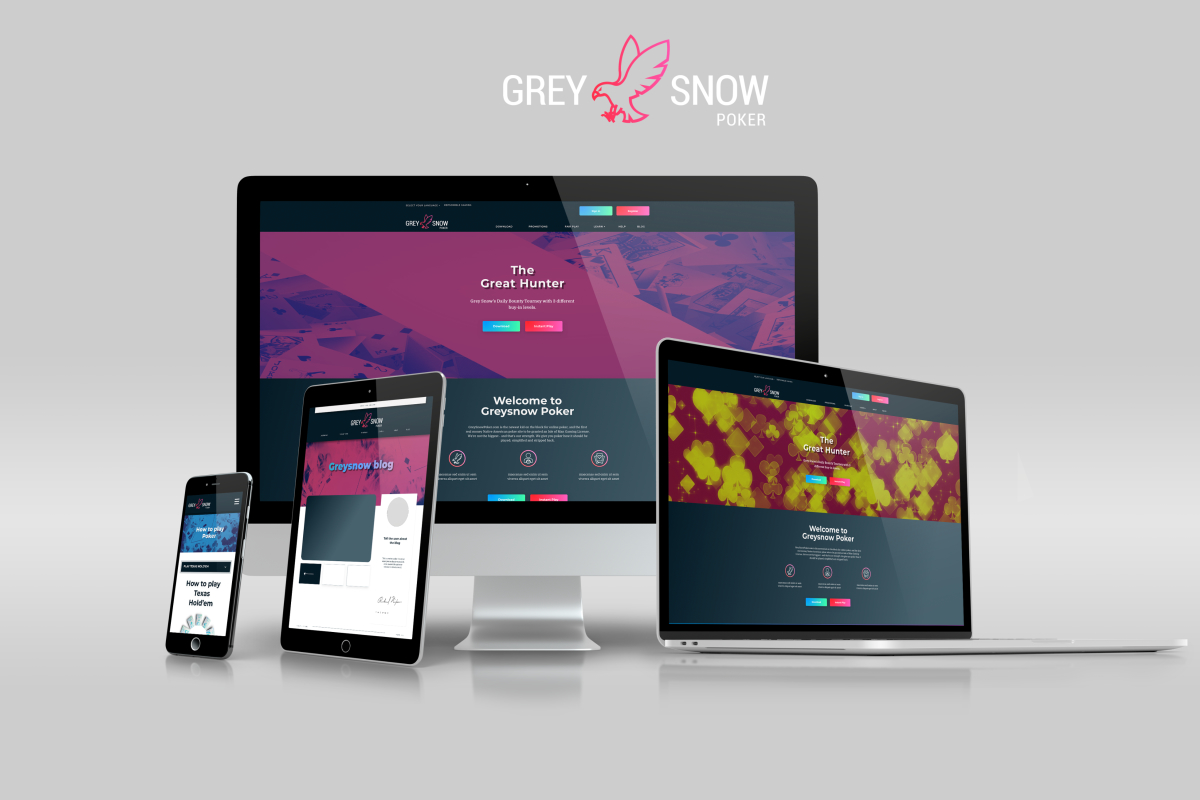 First Native American site to obtain an Isle of Man gaming licence
Online poker players will enjoy fair and rake-free play at GreySnowPoker, a brand-new gaming site launched by the Iowa Tribe of Oklahoma through its Isle of Man gaming license. GreySnowPoker is the first Native American owned site to operate under a gaming licence issued by the Isle of Man Gambling Supervisory Commission.
The new platform opens for real-money and play-money games with a determination to provide a relaxed playing environment. At GreySnowPoker, recreational players cannot be easily targeted by exploitive third-party software and seating scripts.
And in an innovative pricing move, the site will be rake free. Rake is traditionally removed from every cash game pot, but GreySnowPoker is proud to introduce a service-fee product called FairPlay. Players pay just one flat fee equivalent to 3% of their stack when they leave the table.
This means that if two players sit down with $100 each in a cash game, the total service-fee will be $6 regardless of how many hands or hours are played. It is entirely possible then that these two players can play heads up indefinitely without rake eating up their stacks. Tournament fees are also targeted to be some of the lowest in the industry.
In the second move towards fairness, GSP has introduced a FairPlay lobby, where a smooth seating logic automatically manages seating behaviour, prevents data mining, and restricts table observation. GSP believes that behaviors such as 'bum hunting' are against the spirit of the game.
Further, because of the service fee paid upon leaving a cash game table, more money remains at the table – creating better action for all.
The Iowa Tribe of Oklahoma is known as the Bah Koh-Je, which means People of the Grey Snow. The Tribe operates four land-based casinos in Oklahoma and is looking forward to this new online gaming venture.
Bobby Walkup, chairman of the Iowa Tribe of Oklahoma, said: "We are thrilled to have launched a great new poker site that focuses on fairness. It's time for a new type of poker room to come along, made by poker lovers, and recognizing what's best for poker."
GreySnowPoker's managing director George McIntosh said: "We hope to shake up the online poker scene by changing the playing experience for the better. Our FairPlay service fee and automatic table seating will make games more user-friendly for recreational players.
"We're determined to make GreySnowPoker the world's most reputable online poker destination, leading the way in integrity, innovation, fairness and fun.
"All in all, our FairPlay model should lead to longer time at the table, giving longer to learn, and a longer time that your cash lasts for," McIntosh explained. "Coupled with random seating, we think that the playing environment will make it more fun, more thrilling and a more level playing-field than other sites."
"Throughout our journey, we're also dedicated to promoting the Native American culture and community."
Poker enthusiasts can visit the GreySnowPoker website to download the poker software or play instantly.
First-time depositors can take advantage of the Match-Me Bonus offer.
About GreySnowPoker:
GreySnowPoker is operated by Ioway Internet Gaming Enterprise Ltd., based in Douglas on the Isle of Man. The Isle of Man Gambling Supervision Commission licenses GreySnowPoker for real-money gaming.
The site hopes to increase awareness of the Iowa Tribe of Oklahoma and is committed to supporting the rights of North America's indigenous people.
GreySnowPoker is available to players aged over 18 only and promotes responsible gaming at all times. The site is unavailable in the United States of America, as well as individually licensed countries such as the United Kingdom, Spain, Italy, Portugal, France and others. It is available for real money poker in Latin America, Canada, Germany, Russia and other jurisdictions that fall under the Isle of Man Gaming Licence.
Steps to Have Strong Blackjack Skills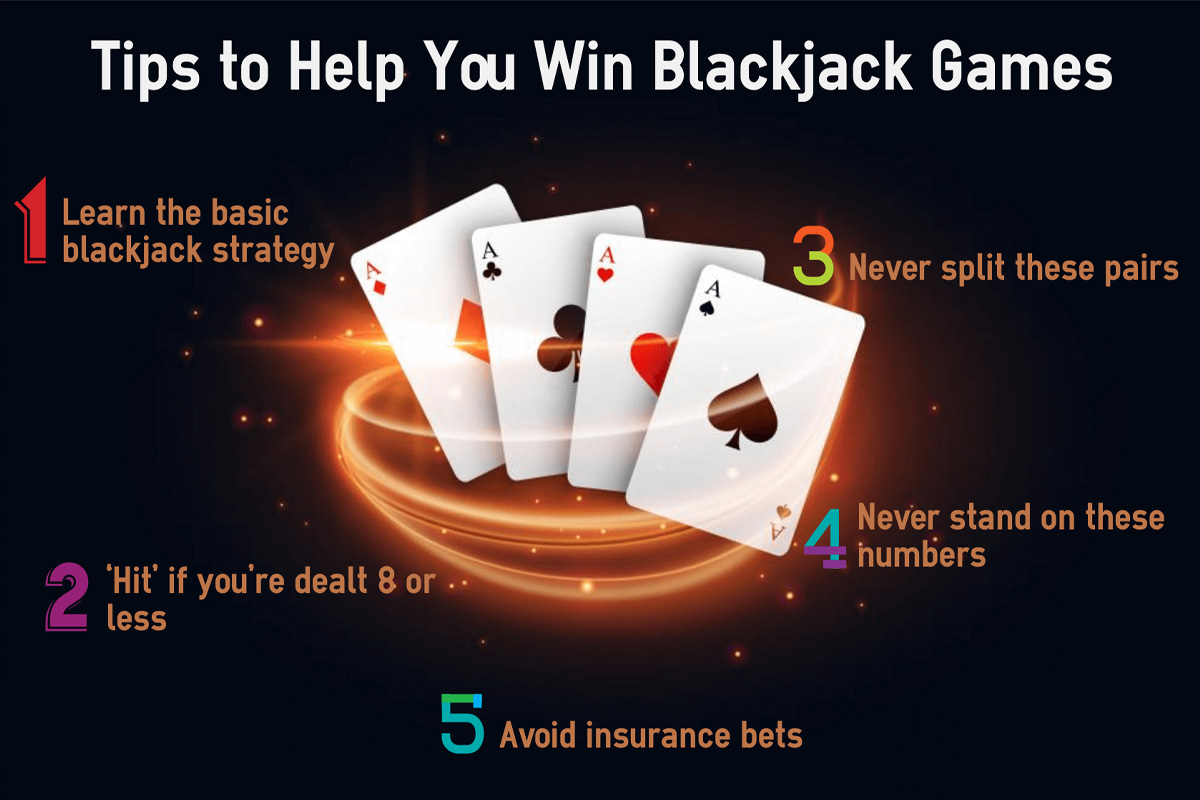 Who does not know the game of blackjack? Maybe it is difficult to find such people. No wonder! This iGaming product is among the most playable in the industry of online casinos. The reason is that it is full of excitement and fun. While some gamers believe that blackjack is a game of fortune, other players think about tactics and strategies for playing this amazing game.
It is very important to deal with the fundamentals of this gambling product before diving into it. We prepared some effective steps that will help you to be as close as possible to the winning money prize at blackjack.
Basics is a foundation
General rules of any blackjack including blackjack online game in Australia are the must for players especially if they are the newbies in the iGaming world. They should keep in mind the fact of facing up two cards at every start of this game. Speaking about the dealer it is essential to remember that he also has two cards but one is up, another is down its face. After the player should do one of the options (case in point, Aces splitting).
These are just a few examples of general cases of blackjack. At the first glance they are so simple. But it is a key idea to practice every point of them.
Learn diversity of strategies
There are plenty of strategies for gambling blackjack online including those that were developed for real money online casinos. You can read about such gambling platforms here toponlinecasinoaustralia.com/online-casino-australia-legal-real-money.
We recommend looking through the best blackjack strategies and finding one that will be suitable for your game and needs. Of course, you can add or change something in the strategy of your selection.
Try live games
The games with live dealers are so attractive. You can get an experience of a real casino sitting on your sofa with a glass of cold drink in your hands. Speaking about online blackjack it is about being at the table with the live dealer, taking one of five seats and seeing more cards that were dealt. In addition, you have a perfect chance to learn charts with strategic cases while you are waiting for your next hand.
It is known that the study process will go more rapidly in the online environment with dealers and other players. You will see cards in different positions and in different circumstances. It will improve your game for sure.
Use bonuses
Take into account the programs of bonuses and special promotions that are offered by online casinos. Moreover, these bonuses depend on the term of your playing on the online gambling platform.
So, you can use a welcome bonus that will be presented for registration, bonus coins for the minimum depositing. But before using them, learn carefully all terms and conditions of the website. There you will get essential information about the size of deposits (minimum and maximum), requirements of wagering and other important facts.
Bottom lines
We presented just some of the steps on the way to successful blackjack playing. If you follow all these points and combine them with other information you will create and develop your own way of gambling blackjack online. In addition, we want to say that this game is pretty funny and simple to understand, so you will have no difficulties with the game of blackjack. But play safe and responsible.
AstroPay expands services with the launch of Global Affiliates Programme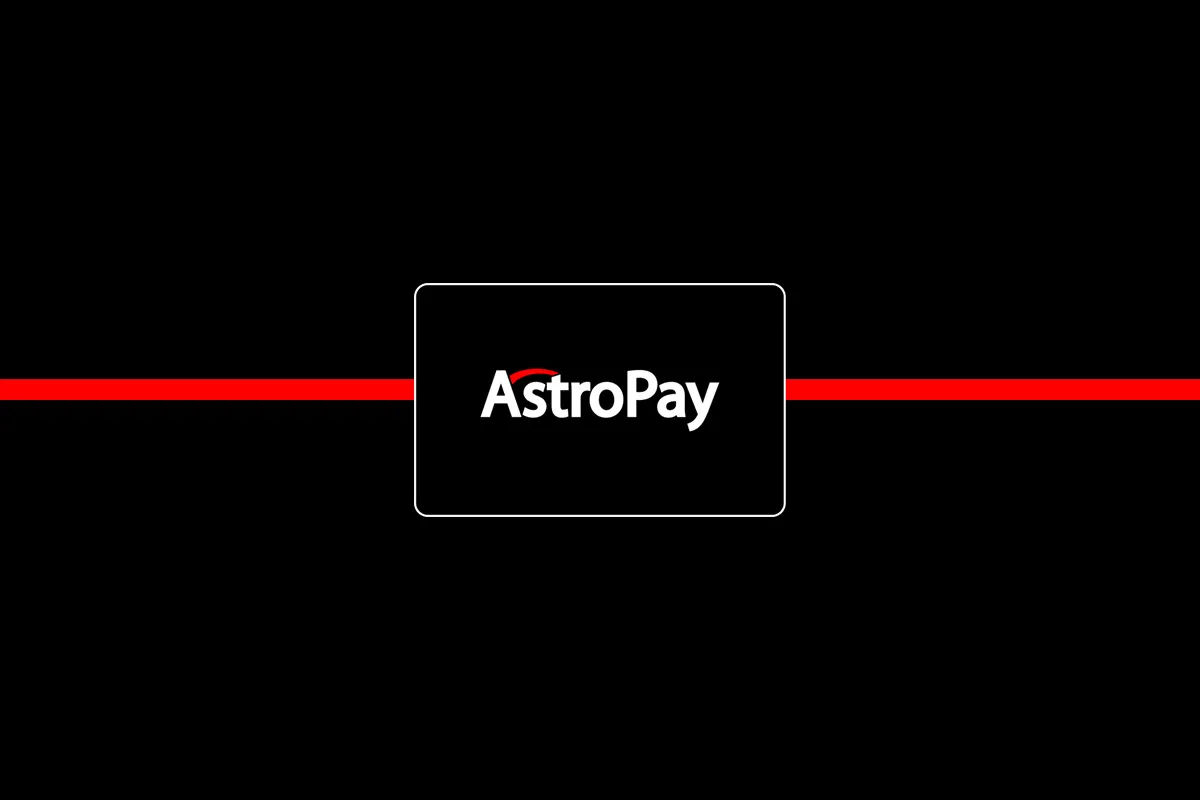 AstroPay, the online payment solution of choice for millions of users worldwide, has launched a flagship global Affiliate Programme to provide revenue generating opportunities to individuals and businesses that want to generate online income and grow their business. The new programme is aimed at increasing AstroPay's consumer base worldwide, while ensuring that those who are professionally dedicated to affiliate marketing can rely on a solid partner to thrive.
AstroPay launched the programme to enable affiliate partners access to special deals where they can generate income on an ongoing basis for every new user that joins the payment platform. The programme offers up to 20% revenue share commission, as well as dedicated teams and expertise on sales conversion. Affiliate partners will be able to rely on multilingual support and local experts for any of their needs and will also benefit from the AstroPay payment platform/solutions that have been tested and optimised for cross-border payments.
AstroPay will welcome a diverse range of partners including platforms, comparison sites and content creators in the payment industry as well iGaming, forex trading, and many others.
The programme will be available across countries in Asia, Africa, Latin America and Europe where AstroPay is available, and through hundreds of merchants that offer AstroPay as a payment option.
Leonardo Alonso, Head of Affiliates at AstroPay, said: "I am excited to see our new programme go live today. The Affiliate Programme is a new way of doing business with AstroPay. All those who are professionally dedicated to affiliate marketing will be very welcome and we look forward to working together and rewarding partners with a robust partnership that provides added value through an alternative way to continue growing their business."
Casino Guru Releases New Tool to Help Players Find Best Casinos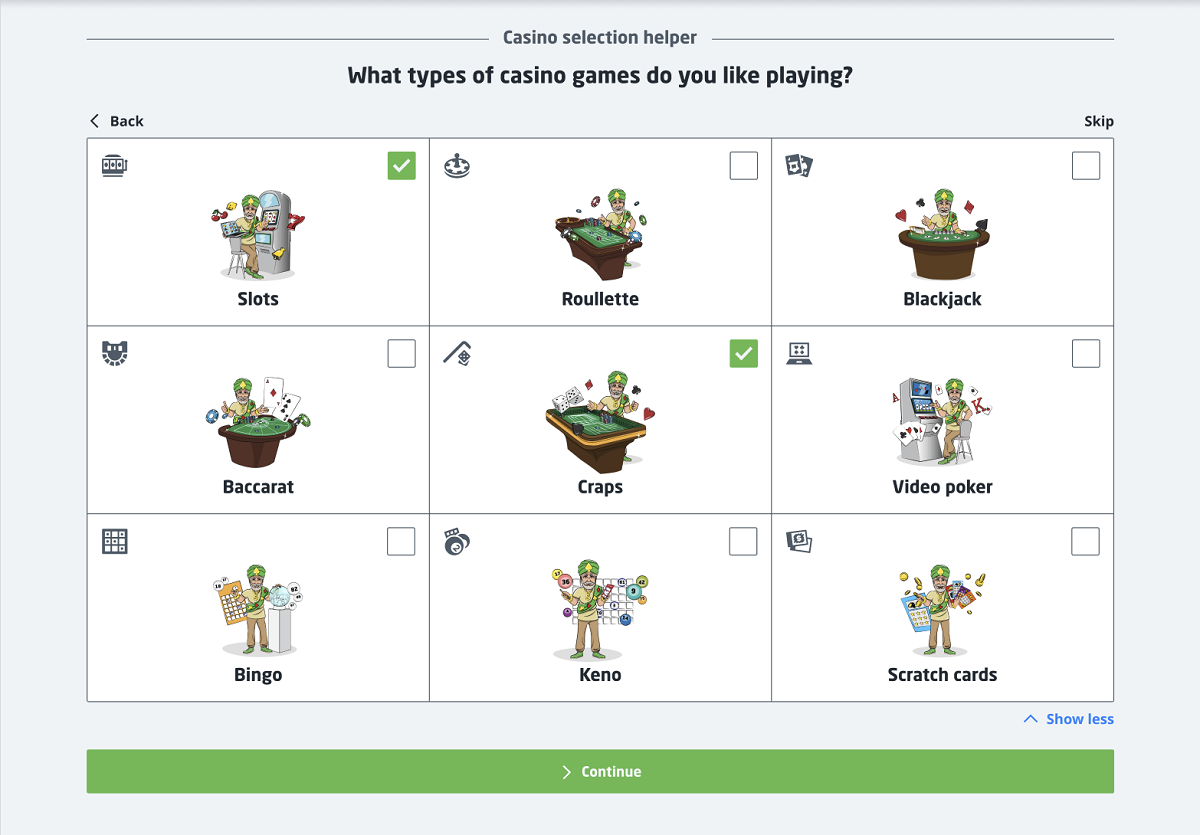 Casino Guru, a global source of information about online casinos and the biggest database of casino websites, is always looking to bring more value to its visitors. The brand-new Casino Selection Helper is a tool that aims to do just that by bringing a new way for players to pinpoint the best online casino based on their specific preferences.
The new tool works by asking players to answer three simple questions about their preferences related to casino bonuses, casino games, and age of the casino they would like to play at – choosing between new sites with modern features and established brands that have been around for quite some time. After answering these questions, they are presented with the best option for them, as well as two runners-up.
Maros Gasparik, Casino Guru's Head of Content, commented on the new functionality: "Our database contains pretty much all available online casinos, which is a great feat, but it also presents a potential obstacle for some players because of choice overload. With hundreds or even thousands of casinos available to players from certain countries, it can be a haunting task for players to select the best one for them. We are always looking to make this process easier and guide players to the best option quickly and easily, and the new Casino Selection Helper is one of the things we hope can help them choose well and stay away from unscrupulous sites."
Gasparik also added about the future of the new tool: "In the first stage of the project, we decided to include only three relatively simple questions based on visitor insights, which should be sufficient for most players. There are plans for further improvements of the selection process and additional questions to help players with more specific preferences; however, first we want to see how our visitors like the initial version."
Apart from fine-tuning the new tool, Casino Guru plans to continue implementing further improvements aimed at optimizing their website, providing more value to its visitors, and helping create a safer and fairer gambling environment. This includes improving their global database of problem gambling help organizations, pioneering the world of responsible gambling tools via their Global Self-Exclusion Initiative, improving the processes in their Complaint Resolution Center so that they can help more mistreated players, and more.