ThePOGG Network launches POGGWebmasters.com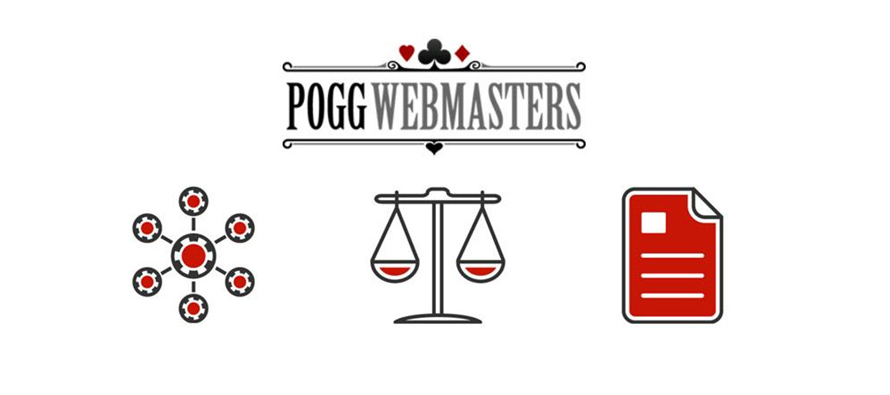 ThePOGG.com Network has just launched its 3rd property, POGGWebmasters.com. Over the last 4 years ThePOGG.com has established a strong reputation for their thorough and professional approach to the management of player complaints, recently becoming the only affiliate model operation to receive Accreditation from the UKGC as an Alternative Dispute Resolution service. POGGWebmasters has been set up to extend this complaint service to affiliates.
"ThePOGG.com has done a great job of establishing itself as a very credible mediation and review service within the remote gambling sector. So much so that we became aware via forum posts and private communications that a significant number of affiliates were checking with our operator reviews on ThePOGG before selecting which program to work with. As time has passed we started to feel that there was a distinct gap within the marketplace for a resource that allowed affiliates to see at a glance how affiliate programs treated both affiliates AND players and another big gap in terms of a service where affiliates could gain help if they'd been mistreated. POGGWebmasters is our answer to these gaps."
Affiliate Complaint Service offered for Free
POGGWebmasters is the first site to offer a dedicated affiliate complaint service. Building on their success and experience running ThePOGG.com's player complaints service, POGGWebmasters provides a full complaints infrastructure to allow affiliates to submit a complaint, the complaint to be managed in the private manner which ThePOGG.com has demonstrated is most conducive to a positive resolution and finally a complaint report to be published to allow other affiliates to see the nature of the complaint, how it was managed and the actions that have ultimately been taken to remedy the situation.
Detailed Affiliate Program Reviews
Alongside the management of affiliate complaints full reviews have been posted of over 250 affiliate programs, with another 100 programs to be added in the coming weeks. These reviews focus on providing quality information to affiliates, presenting a breakdown of the terms and conditions offered to the affiliate – highlighting both positive and negative terms that affiliates should be aware of – and an assessment of the reputation of the programs with respect to their treatment of both players and affiliates.
Paid for Placement Model Rejected
POGGWebmasters is also the first affiliate community to reject the 'paid for placement' model for operators. To ensure that affiliate complaints are always managed with appropriate impartiality and that POGGWebmasters is free to take whatever actions they deem appropriate without restriction the site will not tie itself into 'sponsorship' type agreements. As such, instead of paying to receive premium advertising positions, featured program positions will be given to those programs that maintain an active representative within ThePOGG forum, contributing and improving the community and resources available to both players and affiliates.

POGGWebmasters aims to cover all types of gambling affiliate programs and for launch the majority of reviews tend to cover casino, sportsbetting and bingo and more will be added to cover lottery and poker. Out of about 300 affiliate programs reviewed upon launch, only about 50 have made the grade for being recommended.
Affiliates will also be able to gain links by posting on ThePOGG Network's message boards, which will be significantly updated in the coming weeks. Three levels of Affiliate Membership have been set up allowing those affiliates that choose to work with stronger status programs to more easily gain rewards and incentives. Only affiliates choosing to work with Blacklisted programs will be entirely restricted from receiving links (and submitting complaints).
The driving purpose of POGGWebmasters is to help affiliates make more responsible choices in whom they choose to work with, both for themselves in terms of ability to earn money and for the players they send to the various operations they work with.
The launch of POGGWebmasters completes over a year of preparation that has seen ThePOGG Network extend its coverage of the gambling markets to include casino game strategies (POGGStrategies.com) and Affiliate Program reviews. The high quality information and wide coverage of various topics within the marketplace has turned ThePOGG Network into one of the most useful industry resources on the market today.
About ThePOGG
ThePOGG.com has been online since 2011 and is an online casino portal with nearly 1000 casino reviews that holds strict criteria for recommending a casino. Some of the standout features of the site include a UKGC Accredited Alternative Dispute Resolution service for player complaints and player terms and conditions monitoring. ThePOGG also offers a unique Deposit Guarantee service for their highest recommended casinos protecting players by giving their deposit back in the event of a unfair treatment. ThePOGG also does fairness reports and testing of various online casino games.

Soft2Bet launches a new affiliate management system ReferOn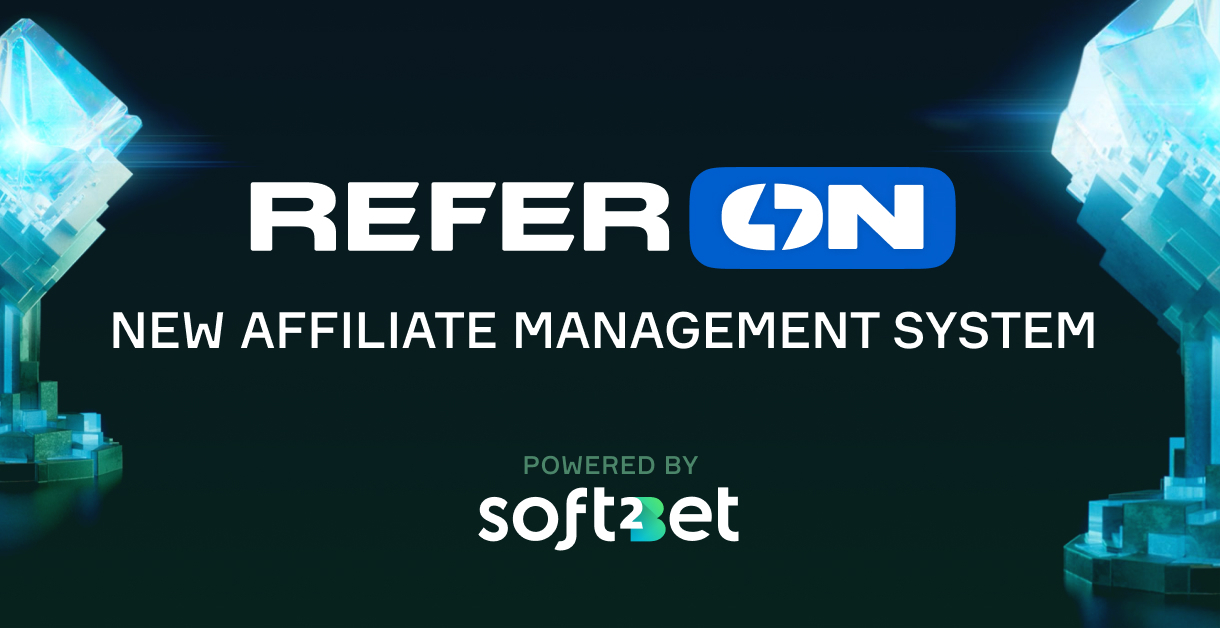 A new, feature-filled affiliate management system powered by the platform provider
 Soft2Bet, a top-notch online platform provider has recently announced that it has gone live with top of the art affiliate management system, ReferOn.
This boasts a broad array of affiliate marketing services that are key to the partners they assist. ReferOn's system has the ability to manage large networks of companies in one comprehensive system. Flexible and adaptable in accordance with the individual needs of each affiliate.
ReferOn offers the most advanced features including an effective rewarding engine which offers rewards at the individual, more customised level, making its management much easier for admin users. It also keeps track of the payments and invoices for all accounts, in a quick and efficient manner. This is also true for the data and statistics that are accumulated.
The affiliate management system offers organised reporting on numerous levels allowing for full control over your data, in addition, you can customize what data you choose to share with your partners. Grouping variations can also be calculated according to brand, company, campaign and even geo levels through ReferOn. Reporting is also made extremely easy and allows for toggled groups and effective date breakdowns. ReferOn also makes use of multiple widgets, filters and statistics at every level which make the data accessible for the admin to explore and make informed decisions.
When using ReferOn, brands can be integrated into the system seamlessly and your support and account management are all under one roof. The system can connect the data points to your data provider. ReferOn dashboards are now clearer and easier to view and access, allowing for much more flexibility for users.
Accounts with multiple affiliate logins within other competitive software enable statistics to be grouped at a 'master' level. This makes payments and data management much simpler.
Vladyslav Bondarenaiko, Product Manager at Referon said: "ReferOn's highly-advanced features change the way we view affiliates and admin needs through. Seeing as this system is not only for internal usage, this creates an additional revenue stream for the business and allows a more streamlined process of integration and access."
Betsson Group Affiliates named sponsor of iGaming Club London '23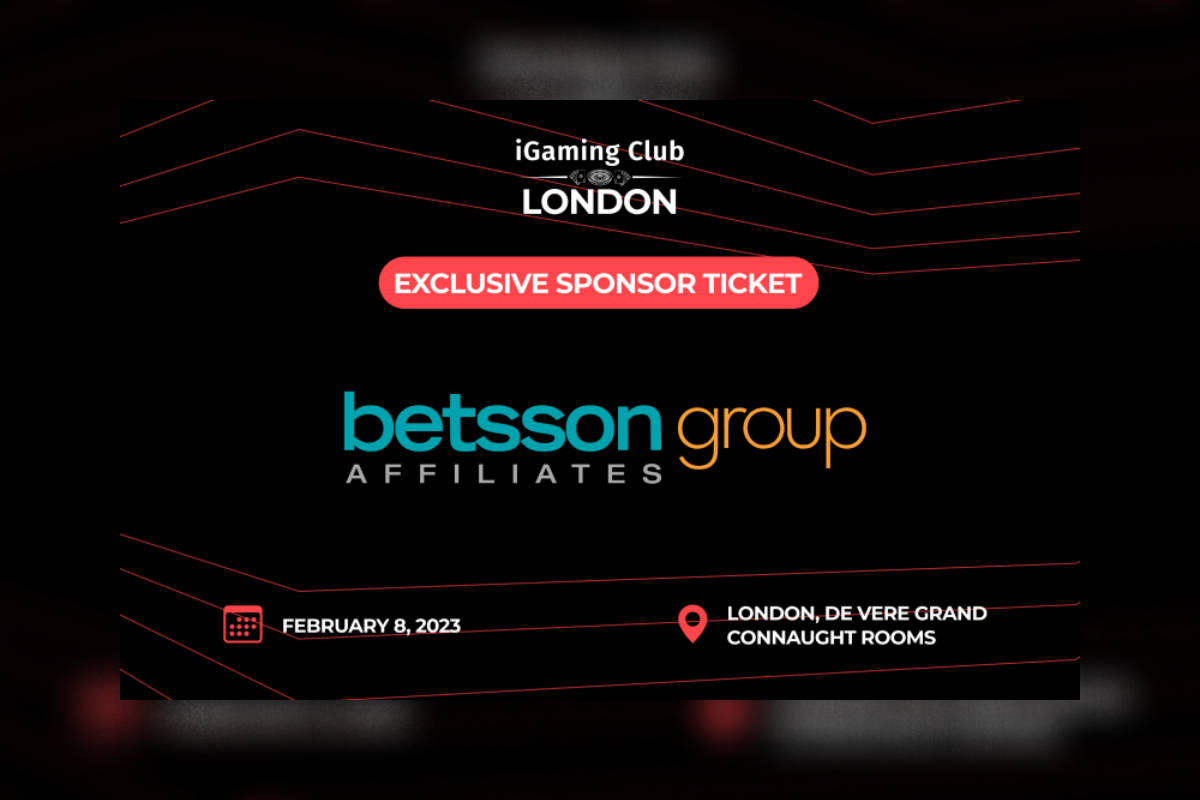 Affpapa, the ultimate iGaming directory connecting affiliates and operators, can today announce that Betsson Group Affiliates has been named a sponsor of its upcoming iGaming Club London '23 event.
Betsson Group Affiliates, home to industry-leading brands such as Betsson, Betsafe, NordicBet is recognised for combining the finest practices of the dynamic online gaming sector with the foundation of a traditional business-led approach.
The iGaming operator is a "long-time partner" of AffPapa, having developed several connections with affiliates through the AffPapa directory.
The company has now secured the exclusive sponsorship ticket, which in addition to sponsoring the headline event during ICE, also grants the operator access to the AffPapa directory, the companies' partnership is extended for yet another solid year.
Shakyra Jonsson, Senior Affiliate Operations Manager at Betsson Group Affiliates, stated: "Betsson Group Affiliates are excited to extend their partnership with AffPapa, one of the most exciting new directories within our industry.
"Our experience has been top and the team at AffPapa have been amazing and supportive. We look forward to another great year ahead in collaboration with AffPapa."
Triston Smook, Head of Affiliates at BGA, added: "iGaming Club was a resounding success in Amsterdam, and we are excited to see what this organisation can deliver in London this year! Networking between top professionals is always at the highest level at this event and is an experience not to be missed."
Yeva Avagyan, Head of Commercials at AffPapa, commented: "Betsson Group Affiliates has been a long-time AffPapa partner, and we couldn't be happier to welcome them to iGaming Club London as one of the event's official sponsors! We're looking forward to taking this partnership with the BGA team to the next level."
iGaming Club London is part of a global series of events powered by AffPapa, featuring the biggest figures in iGaming, with the sole objective of building business relationships among participants of the sector.
Exclusive dinner and drinks, with iGaming speed dating designed to help attendees get connected with potential partners quickly. Affiliates, operators, and B2B companies can use this chance to showcase products/services, build relationships and create business opportunities.
PartnerMatrix inks new affiliate channel deal with AdmiralBet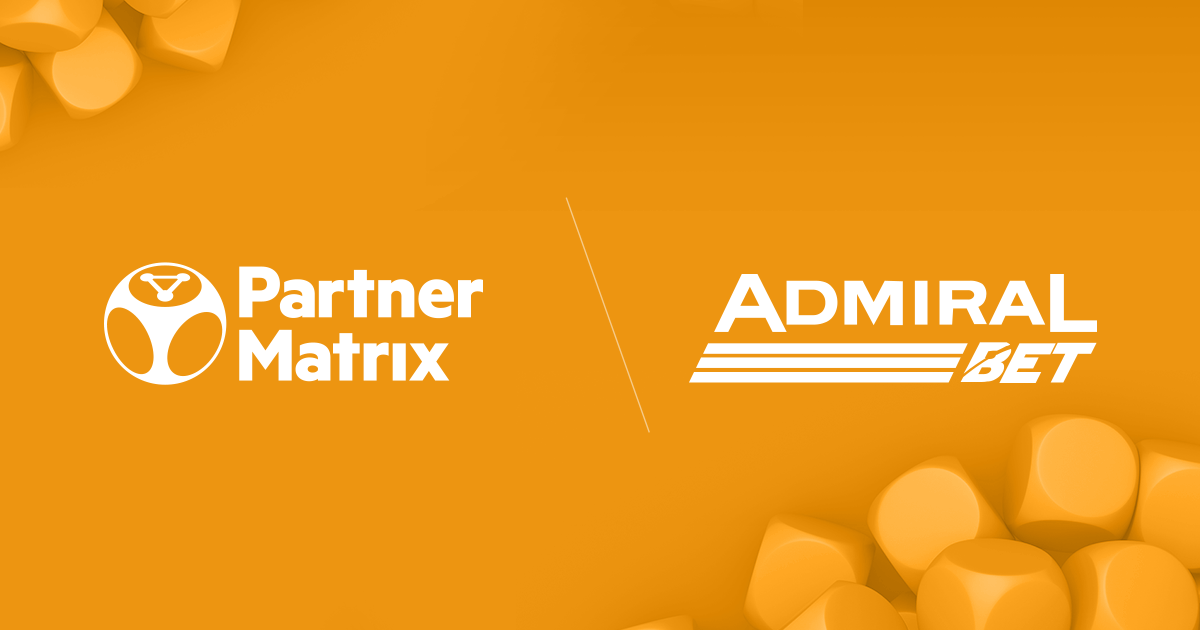 PartnerMatrix is proud to announce a new partnership with the established Serbian sports betting and casino platform, AdmiralBet.
Together with PartnerMatrix, AdmiralBet has launched its secure and modern affiliate channel, allowing partners and affiliates to raise the brand's awareness by showcasing its products to a broader audience and engaging relevant traffic.
AdmiralBet is famous for its rich and modern gaming platform, gaining popularity in the Serbian market with its cutting-edge online sports betting offers. The brand also covers casino verticals while keeping clients active with numerous interesting bonuses and tournaments.
Levon Nikoghosyan, CEO of PartnerMatrix, comments: "Thanks to this agreement, PartnerMatrix is not only partnering with an established and respected brand but also entering the Serbian market, which already has a developed and legislated gaming market. With our latest features and system updates, we are looking forward to a productive cooperation with AdmiralBet's team.
"AdmiralBet is well-known for its dynamic and modern sports betting solutions, and with the help of PartnerMatrix, I believe the company will create a more efficient traffic generating strategy, greatly expanding their audience."
Milan Djurmez, Head of Online Gaming at AdmiralBet, adds: "Affiliate Marketing is a new channel for us, but one that we reckon is an absolute necessity for enhancing our outreach. PartnerMatrix seemed to be the software that fit our needs the best and ticked all the boxes. We're all-in with this, and I'm sure that the results will be worthy of all efforts and investments."