RevenueGiants in March: Marching Forward Springing Ahead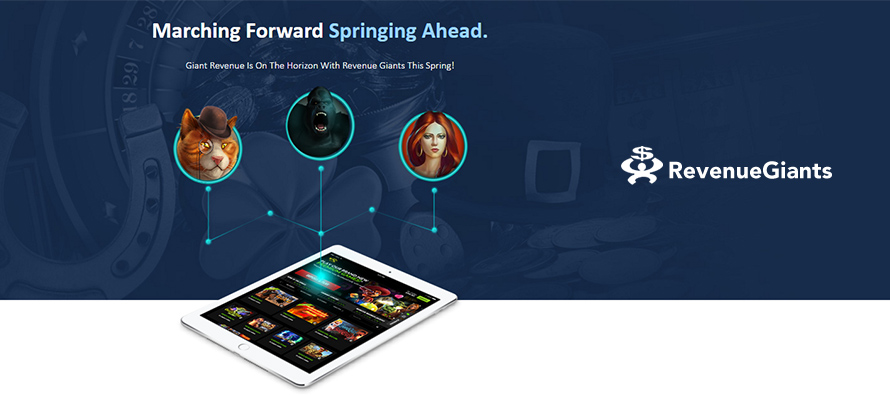 Newsbreak
We're excited to announce the launch of three brand new slots games by Pragmatic Play; The Catfather, Mighty Kong and Lady Godiva. Each game brings the 'reel' entertainment to life with quality animations and players' favorite features, plus they may all be played with Free Bonus Cash!
Latest Creative
Grab the latest creative to keep your website up to date.
CELEBRATE BINGOHALL'S 14TH BIRTHDAY BASH WITH 50K CASH!
Everyone loves to celebrate a birthday party, especially when there's free cards included and a 50K prize pool! Invite your visitors out for an exclusive FREE party that they don't want to miss from March 1st through March 30th!
Players participate with a $50 deposit or more and collect points as they play their favorite bingo and slots games every day of March. The top 5 players each day will qualify for the Free Million Dollar Party on Thursday March 31st. HapPy BiRtHdaY BingoHall – join the celebration for pots reaching up to $100,000, guaranteed $1,000 prizes on all games and much more!
BRING THE 13TH CENTURY LADY GODIVA STORY TO LIFE AT RICH CASINO
Lady Godiva is ready to take Rich Casino players away on a magical cash collecting journey! Hop on the high horse and make a wish – there's plenty of opportunity to strike it big! With 20 lines and a variety of winning combinations, Lady Godiva is comprised of a scatter symbol, lucky Lady Godiva symbols and more.
During the free spins round, players are able to pick 1 of 4 options to take their luck to the next level. To learn more about Lady Godiva, create a free account or login at www.richcasino.com.


Affiliate Tip
SEO Tip of the Month: On-site Optimization
We have gathered for you 4 best practices you should consider when aiming for high ranking in search engines. Take a look and tell us if you have used them in your on-site SEO strategy!
√Put your H1 tag to good use
Obviously, this is a vital part of SEO strategy, but it seems to be poorly managed by many affiliate marketers. H1 is the most important heading tag in your web page, usually the big title of your article. You want to include the most relevant keywords so readers can understand at a glance what the page is about. Be explicit and resume the essence!
√Write lengthy articles
You may have heard that content is King. Well, it's true when it comes to improve your SEO ranking. A study conducted by MOZ, reveals it takes 1,500 words to have the ideal length for a search optimized blog post. So keep that number in mind!
√Place social sharing buttons in your article
The algorithm of search engines are continuously changing and smart integrated social media is a must nowadays. Make sure to have prominent social buttons in your articles!
√Use short and sweet URLs
Often we see never-ending URLs and a lot of us think it should be a better way to do this. Yes, there is! Use URLs that include only top 3-5 keywords, showing you are SEO wise and have respect for potential readers. It's a great example of a small detail that carries a lot of weight!
[vc_row][vc_column width="1/2″][vc_single_image image="3421″ img_size="full" alignment="center" onclick="custom_link" img_link_target="_blank" css_animation="appear" link="http://gamblingaffiliatevoice.com/RevenueGiants"][/vc_column][vc_column width="1/2″][vc_column_text css_animation="appear"]RevenueGiants is the one of the best affiliate program out there which is specifically designed to meet the needs of casino and bingo affiliates 365 days a year and increase their revenues!
The REAL Consultation with bingo and casino affiliates has enabled the team to create an affiliate program that offers fantastic gaming sites with excellent promotions and a quality player retention, not to mention the easy and obtainable high commissions and reporting tools second to none.[/vc_column_text][/vc_column][/vc_row][vc_row][vc_column][vc_column_text css_animation="appear"]Join the Revenue Giants affiliate program for free and start to increase your Profit Share. Revenue Giants operates under various commission structures: Revenue Share, CPA and a hybrid, our default commission is revenue share, however, the other two commission structures; CPA and Hybrid are negotiable.
[button link="http://gamblingaffiliatevoice.com/RevenueGiants" icon="fa-check" side="left" target="blank" color="0055b7″ textcolor="ffffff"]Join Now![/button][/vc_column_text][/vc_column][/vc_row]

SiGMA 2018 launches in 1 week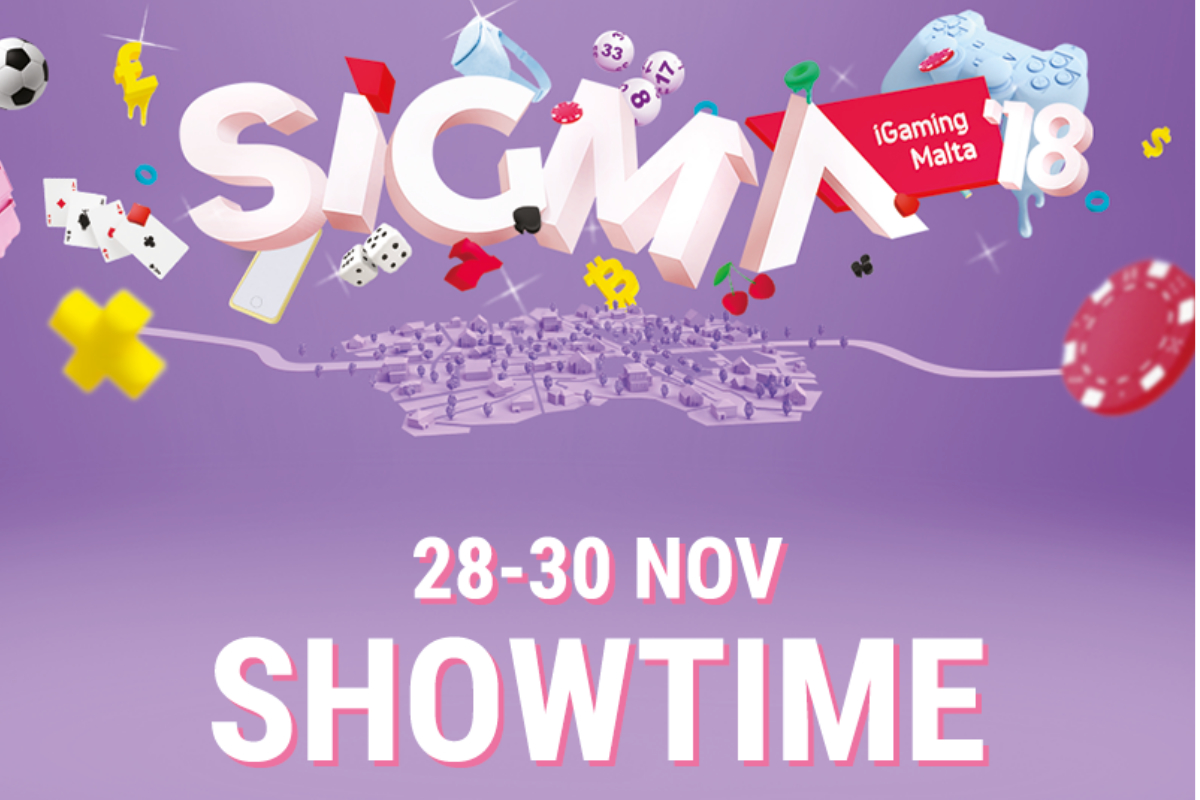 As a well-established staple on the iGaming calendar, it is unsurprising that the interest from the iGaming industry has been intense. In 1 week time the super-show plans to welcome 12,500 guests, including 400 sponsors and exhibitors and 200 speakers through its doors. To keep pace with demand, the sold-out MFCC floor space has been expanded and an extra day added to the Summit dates – SiGMA will run from the 28th until the 30th of November and will be held at the MFCC, Ta' Qali.
SiGMA will also be bolstered by a glamorous evening on the 27th – the iGaming Awards will seat a 1000 guests and pay tribute to companies who are shaking up the industry in Malta. Elevating the charitable event is Her Excellency, Marie-Louise Coleiro-Preca, President of Malta and tenor Joseph Calleja, one of the most recognisable faces in the opera world.
Following the black-tie event is a Poker Tournament. Held at the Portomaso Casino, the friendly-competitive event will offer an evening of relaxed networking to delegates looking to unwind before the start of the Summit.
SiGMA Pitch will make a triumphant return, providing a space for innovative young start-ups to gain valuable exposure. Finalists will gain a unique opportunity to win a space on the expo floor, score valuable invites to networking events and reel in potential funding and mentoring from industry veterans.
Since its inception, the flagship show has evolved from a local event capitalising on an untapped niche of opportunity, to a global influencer on the iGaming world stage. If last year's numbers are any prediction, 2018 is set to smash all previously held records, giving the company's ambitions plenty of space to play out.
In keeping with the global theme, SiGMA 2018 will host 6 conferences and workshops, several of which will tackle the evolution of the industry from a broader perspective, with highlights including a focus on pan-African regulation and sports gambling in the USA.
Starting on the 28th of November, the Regulatory Conference will cover important aspects of Malta's iGaming Act, as well as iGaming Law in a broader sense – including its influence on sister topics, such as AI. The Conference will feature prestigious speakers, such as Heathcliff Farrugia, CEO at the MGA, AI guru, Angelo Dalli, and an introduction from the Honourable Joseph Muscat, Prime Minister of Malta.
The first day of the show will also host a conference for Blockchain, with Mark Suwan, CEO of Blockchip taking the chair. Taking the panels to the next level is a line-up of elite guest speakers. Individuals such as Brock Pierce, an Advisor on Open Data Exchange and Joseph F. Borg, a Partner at WH Partners, will tackle complex issues, such as transparency and the right to be forgotten, blockchain investment and ICO regulation.
The second day of the Summit will see a further two conferences play out, the Conference for Payments, which is hosted by BitBay and the Conference for Affiliates and CMO's, hosted by InternetVikings.
The Payments Conference also offers a global perspective; from building smoother transactions in Sub-Saharan Africa, to navigating the licensing regime in Scandinavia. Other highlights include a panel on banking the unbanked and a feature on AML and social responsibility.
Chairing the Conference for Affiliates and CMOs is Richard Vikström, Founder at InternetVikings, who will also offer a welcome note and a talk on SEO brand protection. Other interesting topics include Humanism in Technology and a panel discussion on the Italian ban on marketing for gaming.
Kicking off the last day of the conference is the DGaming Conference, which offers an overview of a decentralised gaming industry, as well as creative AI solutions to optimise language. Hosted by DGaming Media, the conference will feature prominent speakers such as John Kamara, Director of Development at Global Gaming Media, and Marc Lesnick, President at Ticonderoga Ventures.
Rounding off the Summit is the final conference of the day – the eSports Conference, chaired by Ivan Filetti, Head of Business Development at Gaming Malta.
The Summit calendar will also provide delegates with plenty of opportunity for networking and entertainment; lavish dinners will feature throughout SiGMA, as well as a Crypto Cruise, and a phenomenal Closing Night event. A decadent Champagne Brunch brings things to a close on the 1st of December.
There can be no doubt that SiGMA has been a boon to the Maltese economy, operating in tandem with local growth and encouraging business to flourish on the islands. We're not resting on our laurels however, SiGMA 2018 is all set to carry on this tradition of quality and, as Malta continues to position itself as a haven for industry, can expect to continue outgrowing their limitations.
For speaking and sponsorships opportunities contact [email protected]
Make the most of your Easter Break with Revenue Giants!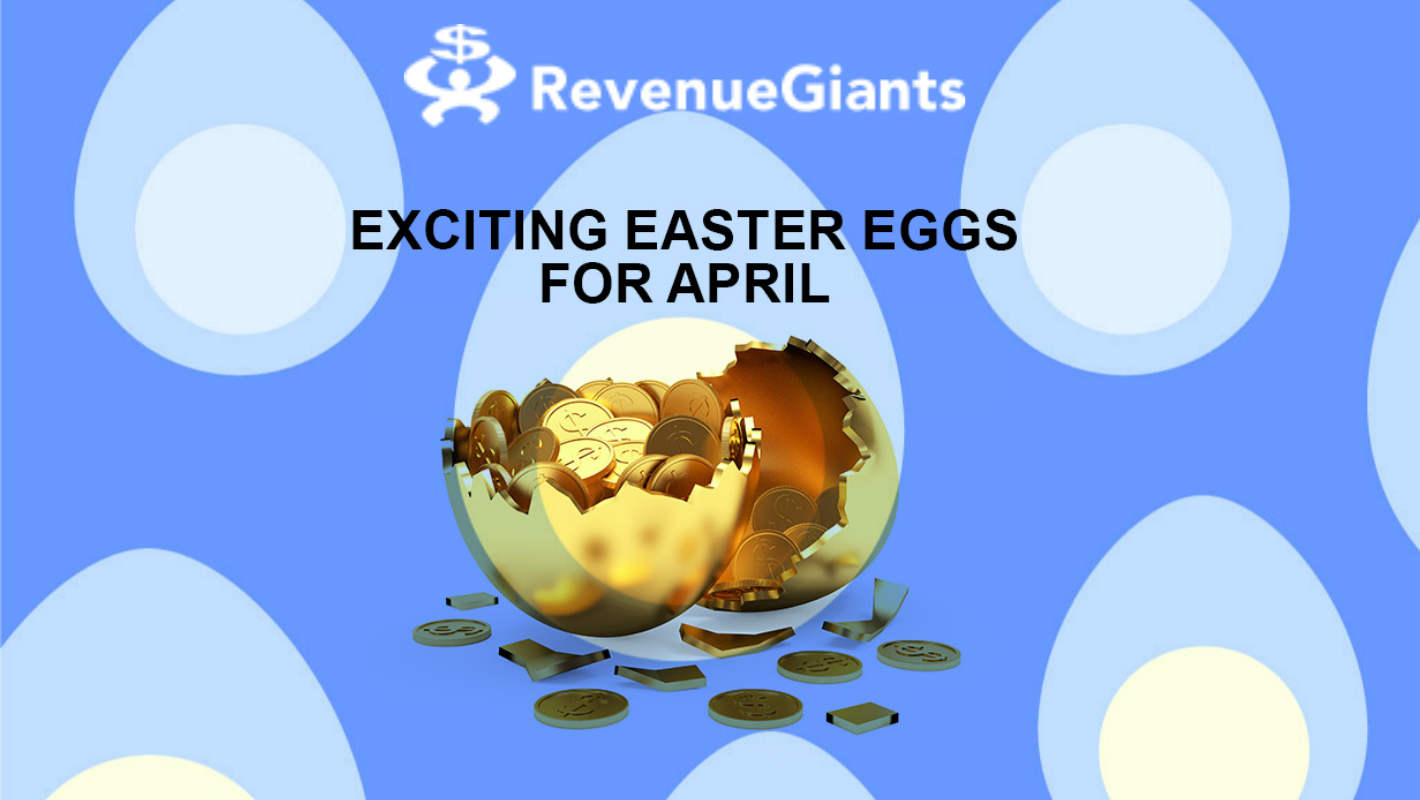 Easter is here! There are two new exciting developments plus a bunch of other Easter eggs that will make your Easter break special. Revenue Giants cannot wait to share them with you!!
RVG's sites now offering a Binary options game too!
Fancy yourself an egghead when it comes to finance and making bets? Then this is your chance to win big and make smart investments. Head on over to Rich Casino, 7Reels Casino, 7Spins Casino, Thebes Casino, Casino Moons, Winward Casino or 21 Dukes Casino and take part in binary options gambling. The easy-to-use binary options tool integrated into their respective websites is waiting for you so you can place smart wagers and make savings to enjoy over the Easter break.
Rich Casino Pulls a Rabbit out of a Hat with SportsBook Game!
Sports fans who are also members of Rich Casino rejoice! Rich Casino is now offering sports betting to diversify its gambling options. Players can now place bets on various sports and eSports at Rich Casino. This is your chance to be part of the exciting matches, competitions and tournaments that are taking place on a daily basis and profit from the outcomes.
Special Promotions
Race to Monaco
Want to watch the Formula 1 Grand Prix, which takes place between the 25th and 28th May live with someone special? Of course you do! You can win a trip for two by entering the tournament that is running from the 1st to the 30th of April. Results will be announced on May 26th, and you can be on the next plane to Monaco. Just head on over to Rich Casino and play either Lucky Day at the Races, Mega Glam Life or Glam Life to stand a chance to win.
Spring Fiesta
You could be the lucky winner of a brand new Ford Fiesta in this month's fun and exciting Spring Fiesta tournament. Enter the tournament and be part of the top five players selected daily to be the guests of honor at the Fair&Square Room on the 30th of April. Join the fun fiesta today, and you may be the lucky one who will drive off in a shiny new automobile by the end of April.
Other Promotions
There are plenty more Easter eggs in store for you this April, so why not go egg hunting? Click on the picture below for some more exciting offers.
Final thoughts
As you can see, April promises to be one eggciting month 🙂 , giving you the opportunity to walk away with some amazing earnings and cool prizes. There are plenty of other specials and promotions happening this very minute, so check them via Revenue Giants.
RevenueGiants: Candy, Magic, Romance and Las Vegas!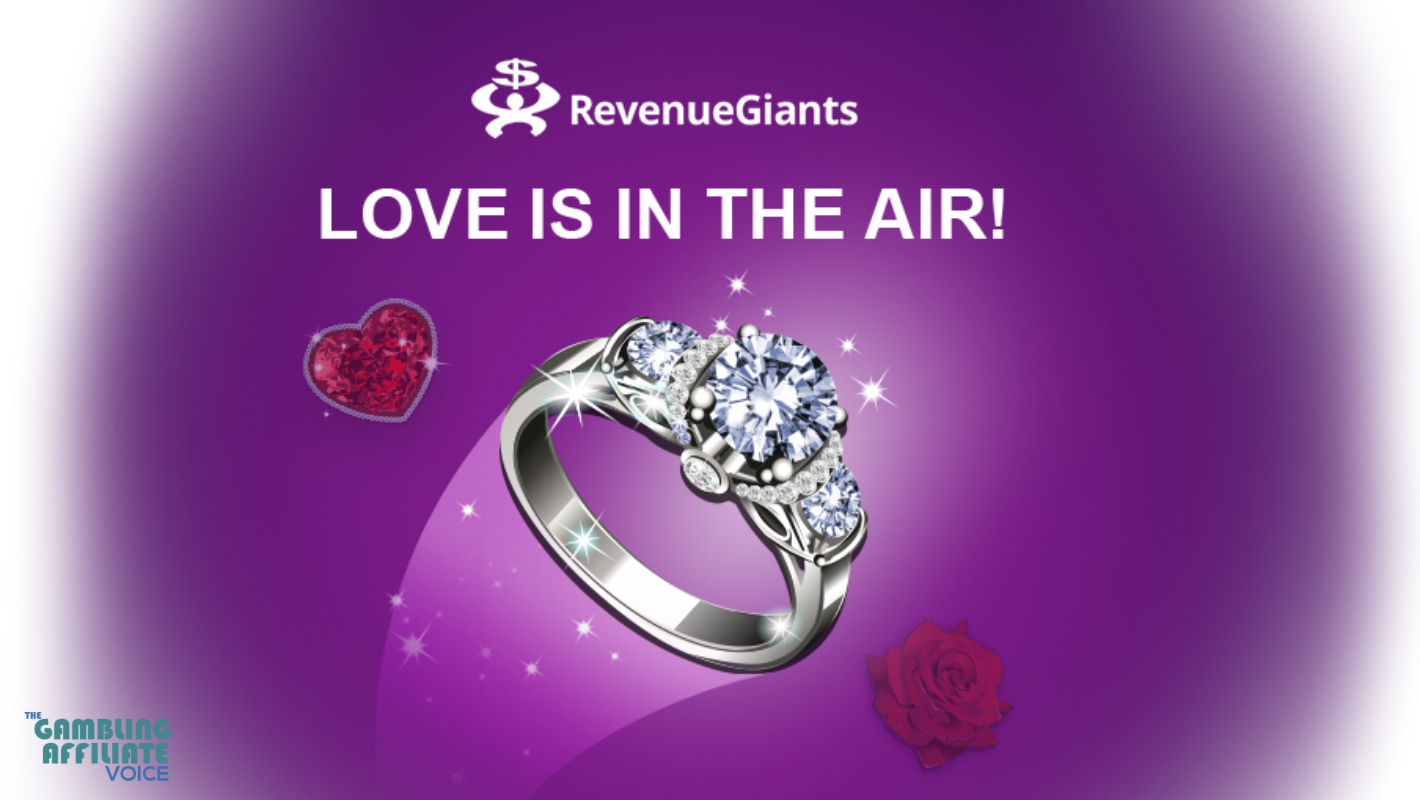 RevenueGiants welcome the month of February with special tournaments and new games from PragmaticPlay and Microgaming to celebrate together the month of Love!
888 Gold – Pragmatic Play
Pragmatic Play brings a new and exciting game accompanied by spectacular wins. Live the glory days of the trustworthy mechanical slot machines in 888 Gold, the 3×3, 5 payline classic slot. 8 is WILD and substitutes for all symbols. Grab the fortune by hitting full lines of 8`s that pay up to 6000!
Microgaming brings 3 new games!
Secret Romance, Magic Mirror and Fruit vs Candy are the new additions to our casinos. They provide hours of
continuous entertainment that will keep you hooked to our sites. You have the chance to choose from romantic themes to fun and colorful fruits and candy or even the mystical and magical mirror with all its enchantments.
Special Promotions
BingoHall
This month you and your better half can fall in love again on the streets of Las Vegas! What better way to celebrate the month of love other than going to the fabulous Las Vegas. Join our tournament until February 13th and win a weekend for two in Vegas or CASH prizes! Win as many points as you can by playing all of your favorite games every day of the week!
Rich Casino
The wizardry comes alive this February. To cast your lucky spell, simply spin the reels of the Alkemor's Tower online slot game where every €10 wagered brings you 1 tournament points. Once you have entered the realm of this alluring event you have the chance to take home up to €10.000! Collect as many points as you can before the tournament ends and your pockets will be filled!
Final thoughts
RevenueGiants plan to make you fall in love with their new games and promotions for a wonderful and exciting month of February. Check their clients' sites Today to see a full list of promotions and specials taking place right now.