SiGMA to fly 300 affiliates to Malta this November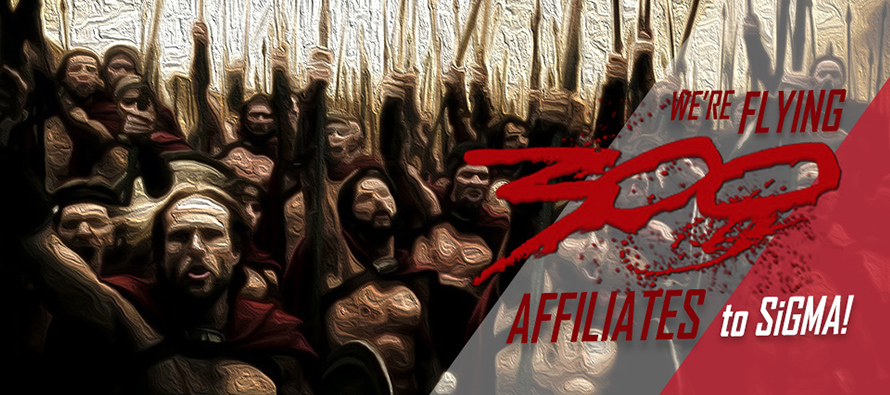 Two years and counting! The show has gained a lot of momentum since its inception, with big brands joining the list of premium sponsors and exhibitors from previous years. The show has cemented itself as the best igaming expo in the Mediterranean, bringing together affiliates, operators, solution providers and regulators under one roof in the heart of the igaming industry.
Shortly after the summit and a well-earned break we took heed of feedback from the delegates and exhibitors and will be introducing some interesting upgrades, including, but not limited to the following:
Conferences: The organisers are shifting all conferences to a bigger conference room within the hotel, with full AC! They've also established new partnerships to ensure that delegates receive the best quality content.
300 Flights: Inspired by the movie 300, in an unprecedented move, the organisers this year are giving away the equivalent in flights for affiliates from all over Europe. Exhibitors are encouraged to invite VIP guests, flights on SiGMA, and throw a string of hospitality events around SiGMA. After all, Malta lends itself quite well for hospitality.
Coffee: Last year's 'instant coffee breaks' will be upgraded to 'premium coffee breaks'. This was possible thanks to an exclusive partnership with Lavazza.
Free Lunch: Free standing lunch will also be available on both days, giving delegates more time for business.
SiGMA Pitch: The idea of a 'SiGMA Pitch' should go down well with so many start-ups, innovators and investors. With so many mergers and acquisitions, expect some serious deals to be made in a 'Dragon's Den'/'Shark Tank'-like environment.
Show Dates: Many wished for our dates to be further away from BAC and EiG so the organisers agreed to shift the show three weeks away from Berlin and back to back with their friends from MiGS, creating a dynamite Malta Gaming Week.
With the above upgrades, they're building on the success story of the previous two shows. That a show invests in bringing 300 affiliates, covering flights, is unprecedented, but the organisers are positive this would leave a positive impact on the show in general, and with the many exhibitors specifically.
Interestingly enough, SiGMA has carved out a niche in the igaming events calendar – recruitment. Besides the usual business leads, an increasing number of exhibitors are relying on SiGMA for head hunting. Landing the right talent is no easy feat and with a solid workforce of 12,000 people, Malta provides the ideal recruitment backdrop. Tipico promoted Tipico-Careers last year. Expect more companies to jump on this idea and involve their HR department in budgeting for the show this year.
Making sure that the right, long term networking environment is nurtured, predominantly with the SiGMA show itself, but also throughout the year with a number of networking events. True to their word, they have been able to connect an endless number of C-level executives, suppliers, operators and affiliates with each other, and we, EEG, together with SiGMA, look forward to welcome even more industry players to this igaming nucleus.
Affiliates and operators who wish to find out more about the 300 flights opportunity may email info@maltaigamingsummit.com or call +356 99263626. Registration will open in May and further details are available on www.maltaigamingsummit.com.

Success in Manila for SiGMA Roadshow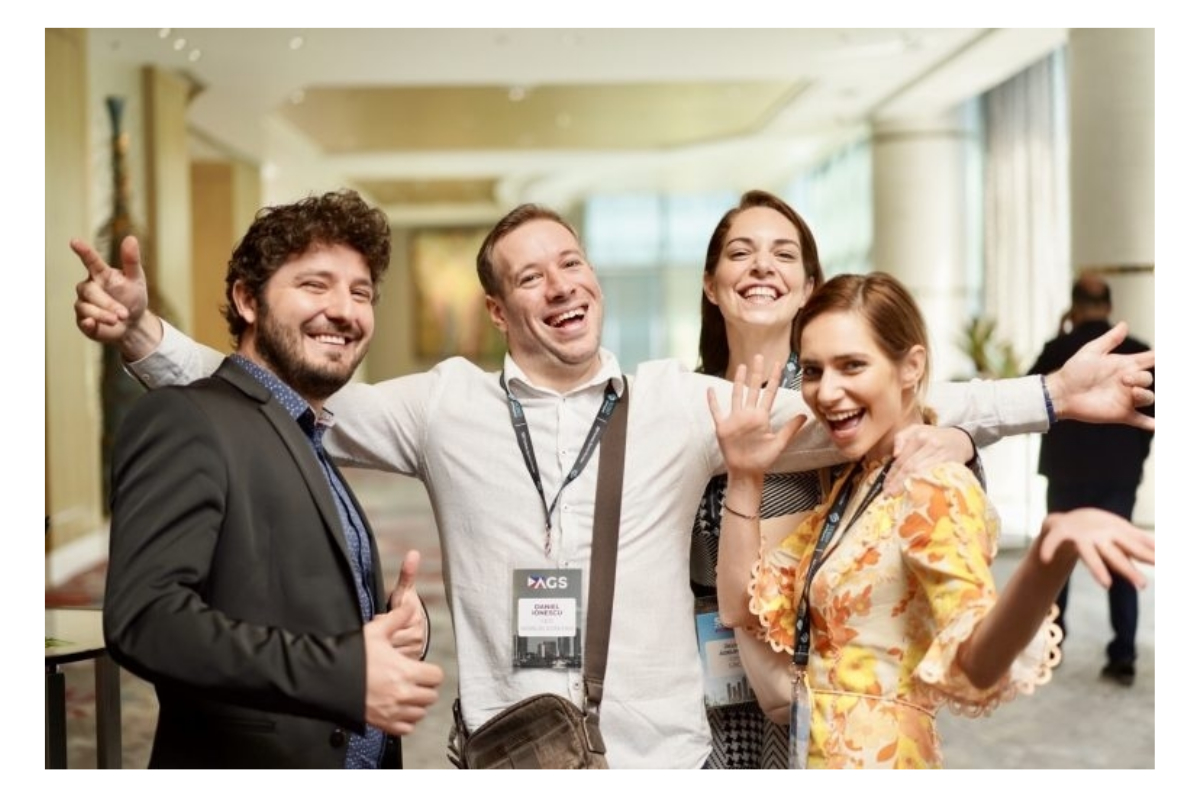 Success in Manila for SiGMA Roadshow
First leg of global tour a resounding success
SiGMA Roadshow has hosted the first event on the 2019 global tour in Manila, Philippines. The first leg of this premier networking event was held from March 21st to 22nd, bringing together suppliers, affiliates and operators to forge new relationships in the fast-growing Asian market.
Eman Pulis, SiGMA's founder and CEO, commented, "We came to Manila first of all to learn more about this vibrant city and the government's initiatives through PAGCOR for the Asian region.  New friendships were born and strategic partnerships cemented in this vibrant region!"
Held at the luxe Shangri-La at the Fort hotel in Manila's Bonifacio Global City area, the buzzing financial and business metropolis connected some of the top western suppliers with a total of 400 premium Asian affiliates and operators.
The two-day event provided top-notch conferences and a plethora of new opportunities for handshake deals in the fast-growing Asian market, opening doors to favourable business circumstances for European operators and suppliers looking to tap into Asia.
"I really like the work SiGMA is doing, you guys produced a great three-day-event in Manila, both business and party-wise!" enthused Oron Barber, CEO and Founder at CoinPoint Group.
The elite event was made possible through the generous affiliate hosts: FavBet, Hero Gaming, Glitnor Affiliates, Posh Friends, Royal Panda and Wunderino, and operator hosts: Bit8, Elite translations, G8C, Hacksaw Gaming, Helio Gaming, Tripleone and Scout Gaming, as well as support from sponsors ShellPay, Inome88, and HasTraffic.
Following a series of well-attended conferences, delegates were treated to a series of lavish, no-expense-spared dinners and a chance to explore the city for some after-dark fun, securing just the right balance between work and play.
Rene Robitza, Head of Affiliates at Glitnor, had high praise for SiGMA, saying, "The choice to host the conference in Manila was the best decision ever. Fantastic organisation from SiGMA, we made contacts we would never have met in Europe and countless new opportunities. Pretty sure Glitnor Affiliates will host again. Well done SiGMA!"
As with past editions, every consideration was given to providing an optimal experience for VIP's hoping to forge solid connections within the iGaming and blockchain circle.
Daniel Beck, CMO at LuckyNiki had this to say about the event: "Thanks for organising a great event. It was super useful for us. LuckyNiki will definitely be a sponsor for the next event."
"It was an excellent event, with insightful discussions on the Asian market and lots of networking opportunities. Definitely worth attending!" said James Camilleri, Head of Sales and General Manager at Scout Gaming.
SiGMA will continue its winning streak as it embarks on the next leg of its tour in June, taking in the best of New Jersey, before rounding off the iGaming calendar with Lagos & Nairobi and Lima later on in the year.
Registration for operators and affiliates is currently up and running, for more information please contact Bekki on bekki@sigma.com.mt or go here to register as an operator or here to register as an affiliate.
SiGMA invests €500,000 to bring iGaming investors to Malta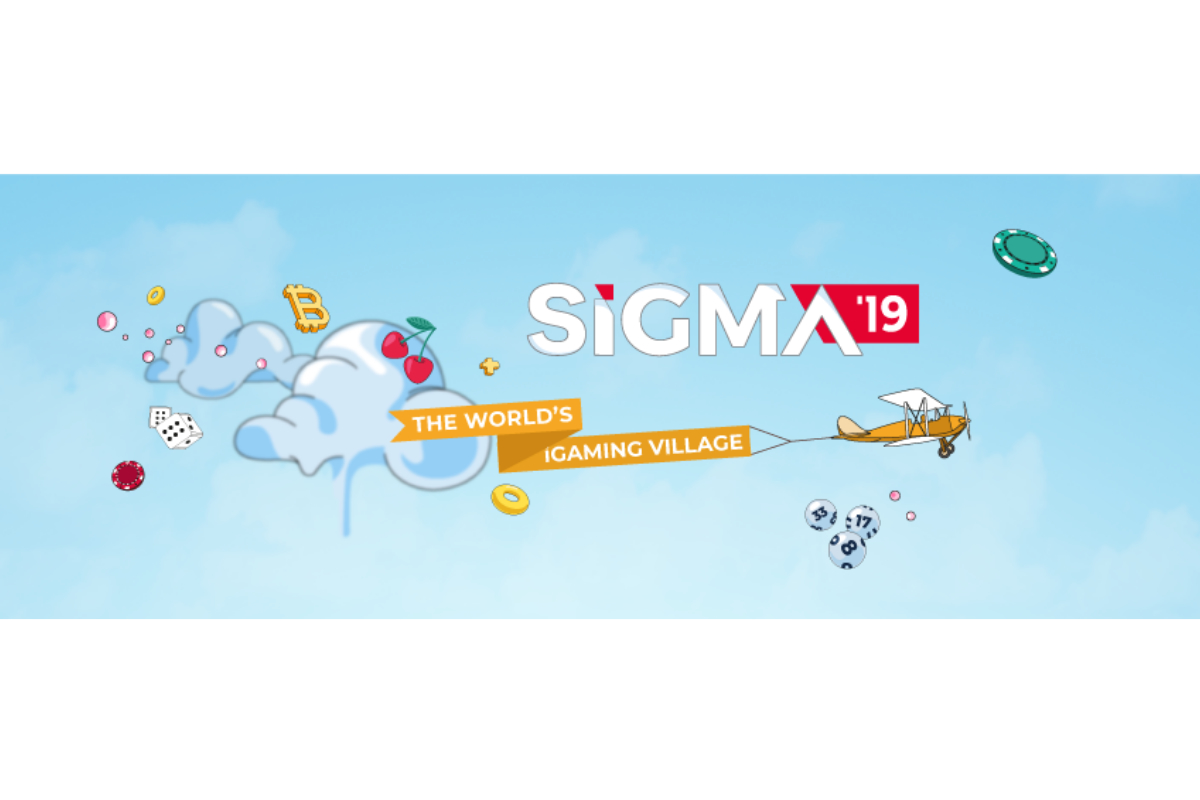 SiGMA reaches beyond the Euro-Med zone to bring operators and affiliates to Malta
SiGMA is reaching out to affiliates and operators located beyond the Euro-Med shores and treating them to a luxurious, no-expense-spared stay in Malta.
The 500 affiliates and operators who take up this offer will benefit from a stay in a 5-star room at the Hilton. Guests will also enjoy a full complement of VIP networking dinners. Prepared by some of the best chefs in the industry and held at some of the most exclusive restaurants on the island, diners will have plenty of chance to connect with fellow industry dignitaries as they take in some of Malta's finest views.
2018 saw the 5th incarnation of the show surpass all expectations – setting the standard for future events. With some of the biggest brands in the industry signing on to exhibit and sponsor at SiGMA's premier event, and a record-breaking 12,500 delegates welcomed through its doors, the expo has cemented itself as a solid fixture on the world's iGaming calendar.
The three-day-affair saw a wide range of topics discussed at a high level during the six conferences and workshops, with a number of prominent speakers taking the stage. From the interplay of blockchain with iGaming, to a conference dedicated to the regulatory changes in iGaming law – delegates were treated to quality debate on some of the most pressing issues affecting the sphere.
SiGMA Pitch also made a triumphant return, providing a space for innovative young start-ups to gain valuable exposure on the expo floor, score exclusive invites to networking events, and reel in potential funding and mentoring from industry veterans.
Since its inception, the flagship show has evolved to become a global influencer on the iGaming world stage. If last year's numbers are any prediction, 2019 is set to smash all previously held records, giving the company's ambitions plenty of space to play out.
There can be no doubt that as Malta continues to position itself as a haven for industry, SiGMA has found its niche within a booming economy. 2019 will continue to see the high-levels of quality the sector has come to expect,  creating opportunity for industry players to contribute to the wider conversations affecting the iGaming sphere and encouraging business to flourish on the islands.
If you're an affiliate or operator based outside the Euro-Med, contact Luba, (affiliates) and Roberta  (operators) to join our VIP 500 guest list.
SiGMA 2018 launches in 1 week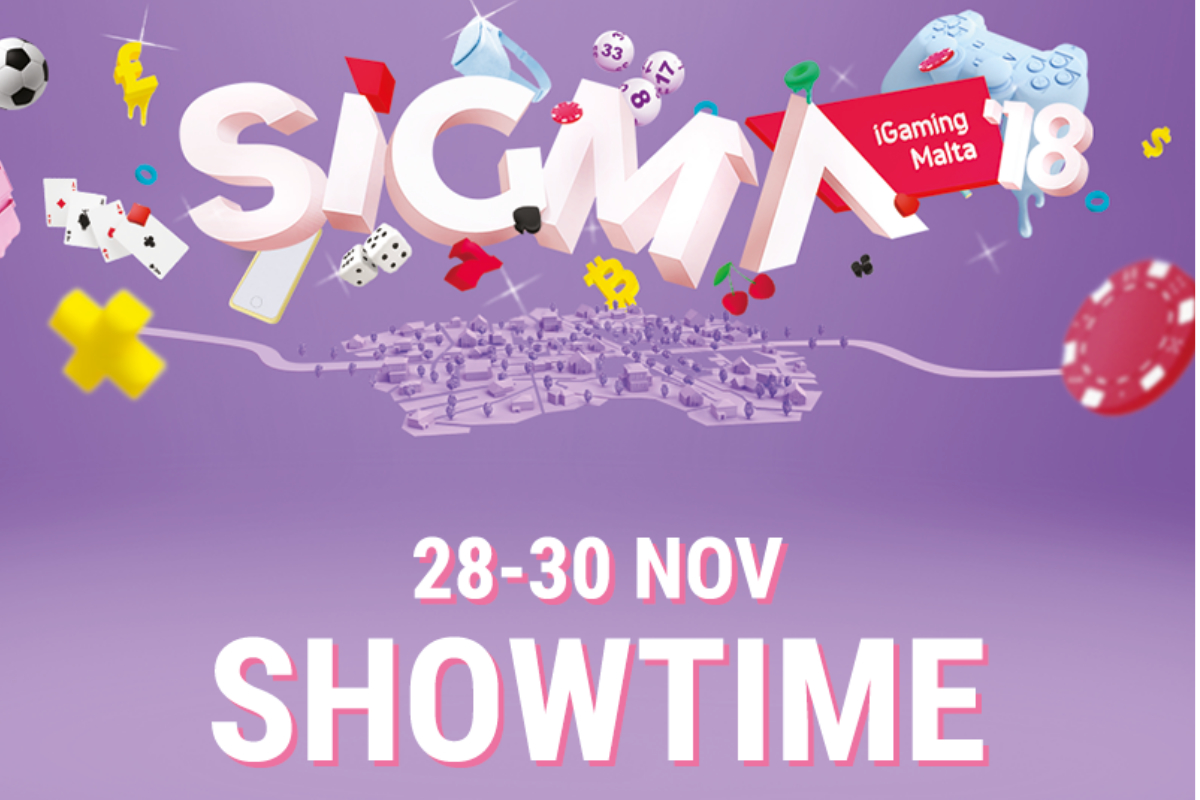 As a well-established staple on the iGaming calendar, it is unsurprising that the interest from the iGaming industry has been intense. In 1 week time the super-show plans to welcome 12,500 guests, including 400 sponsors and exhibitors and 200 speakers through its doors. To keep pace with demand, the sold-out MFCC floor space has been expanded and an extra day added to the Summit dates – SiGMA will run from the 28th until the 30th of November and will be held at the MFCC, Ta' Qali.
SiGMA will also be bolstered by a glamorous evening on the 27th – the iGaming Awards will seat a 1000 guests and pay tribute to companies who are shaking up the industry in Malta. Elevating the charitable event is Her Excellency, Marie-Louise Coleiro-Preca, President of Malta and tenor Joseph Calleja, one of the most recognisable faces in the opera world.
Following the black-tie event is a Poker Tournament. Held at the Portomaso Casino, the friendly-competitive event will offer an evening of relaxed networking to delegates looking to unwind before the start of the Summit.
SiGMA Pitch will make a triumphant return, providing a space for innovative young start-ups to gain valuable exposure. Finalists will gain a unique opportunity to win a space on the expo floor, score valuable invites to networking events and reel in potential funding and mentoring from industry veterans.
Since its inception, the flagship show has evolved from a local event capitalising on an untapped niche of opportunity, to a global influencer on the iGaming world stage. If last year's numbers are any prediction, 2018 is set to smash all previously held records, giving the company's ambitions plenty of space to play out.
In keeping with the global theme, SiGMA 2018 will host 6 conferences and workshops, several of which will tackle the evolution of the industry from a broader perspective, with highlights including a focus on pan-African regulation and sports gambling in the USA.
Starting on the 28th of November, the Regulatory Conference will cover important aspects of Malta's iGaming Act, as well as iGaming Law in a broader sense – including its influence on sister topics, such as AI. The Conference will feature prestigious speakers, such as Heathcliff Farrugia, CEO at the MGA, AI guru, Angelo Dalli, and an introduction from the Honourable Joseph Muscat, Prime Minister of Malta.
The first day of the show will also host a conference for Blockchain, with Mark Suwan, CEO of Blockchip taking the chair. Taking the panels to the next level is a line-up of elite guest speakers. Individuals such as Brock Pierce, an Advisor on Open Data Exchange and Joseph F. Borg, a Partner at WH Partners, will tackle complex issues, such as transparency and the right to be forgotten, blockchain investment and ICO regulation.
The second day of the Summit will see a further two conferences play out, the Conference for Payments, which is hosted by BitBay and the Conference for Affiliates and CMO's, hosted by InternetVikings.
The Payments Conference also offers a global perspective; from building smoother transactions in Sub-Saharan Africa, to navigating the licensing regime in Scandinavia. Other highlights include a panel on banking the unbanked and a feature on AML and social responsibility.
Chairing the Conference for Affiliates and CMOs is Richard Vikström, Founder at InternetVikings, who will also offer a welcome note and a talk on SEO brand protection. Other interesting topics include Humanism in Technology and a panel discussion on the Italian ban on marketing for gaming.
Kicking off the last day of the conference is the DGaming Conference, which offers an overview of a decentralised gaming industry, as well as creative AI solutions to optimise language. Hosted by DGaming Media, the conference will feature prominent speakers such as John Kamara, Director of Development at Global Gaming Media, and Marc Lesnick, President at Ticonderoga Ventures.
Rounding off the Summit is the final conference of the day – the eSports Conference, chaired by Ivan Filetti, Head of Business Development at Gaming Malta.
The Summit calendar will also provide delegates with plenty of opportunity for networking and entertainment; lavish dinners will feature throughout SiGMA, as well as a Crypto Cruise, and a phenomenal Closing Night event. A decadent Champagne Brunch brings things to a close on the 1st of December.
There can be no doubt that SiGMA has been a boon to the Maltese economy, operating in tandem with local growth and encouraging business to flourish on the islands. We're not resting on our laurels however, SiGMA 2018 is all set to carry on this tradition of quality and, as Malta continues to position itself as a haven for industry, can expect to continue outgrowing their limitations.
For speaking and sponsorships opportunities contact info@sigma.com.mt