Tokipot partner with Cellxpert to launch a new affiliate program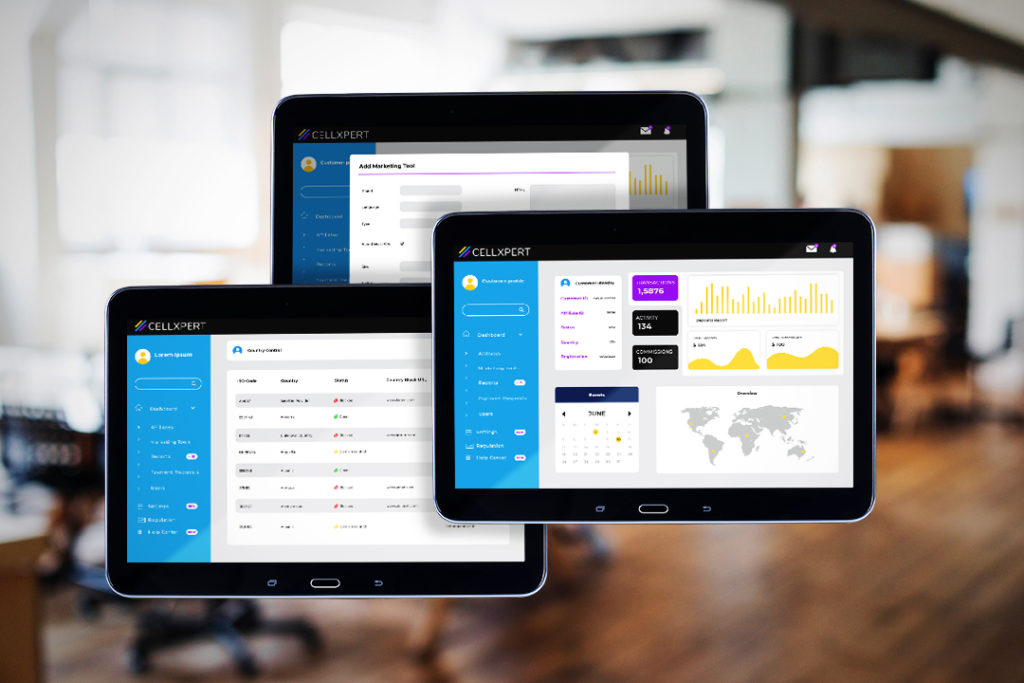 Tokipot has partnered with Cellxpert, Leading Affiliate Platform provider, to launch an innovative, patented "Live Fantasy" sports and esports betting affiliate program.
LOTP Limited (Lord Of The Pot Limited), the holding company of Tokipot.com, a live fantasy sports, and esports betting provider licensed in The Isle of Man, has secured Cellxpert as the platform provider for it's new affiliate program, Tokipot Partners, which will feature unique Live Fantasy and Pick'Em contests focussed on global markets, including Asian regions.
Tokipot.com is a live fantasy sports and esports betting product developed by a group of gaming enthusiasts who have delivered a patented world first interactive Live Fantasy product that offers sports and esports fans a unique way to experience live tournaments and games as players not just spectators. This coupled with a beautiful and intuitive platform design will offer a brand new player experience for bettors to enjoy.
Assaf Dor, Cellxpert CEO, commented; "This is a very powerful team, with versatile expertise, a deep "know how" of the live fantasy vertical and a desire to deliver best in class services for their affiliate partners. I'm confident that our technology will help Tokipot achieve their goals. Cellxpert is well suited to support the Tokipot partnership program throughout the entire life cycle and we are thrilled with the opportunity to foster trust and transparency which will help them drive growth and expand globally.
Cellxpert's platform is the leading digital partnership stack. Designed to foster trust and transparency throughout every step of the affiliate lifecycle. Offering a holistic and robust technology and business focused team, Cellxpert's customers can focus on strengthening their relationship, and strategizing for success whilst the platform delivers intuitive program administration and reporting.
Karen Yates, Director at LOTP, said "We chose Cellxpert as the platform of choice after carefully examining all the platform solutions in the market. We are confident that Cellxpert end-to-end, cutting edge solution offers the best way for us to successfully launch our new brand and affiliate program, establish trust with our partners and help them to scale their earnings efficiently alongside. "
Affilka by SoftSwiss launches new module for sportsbook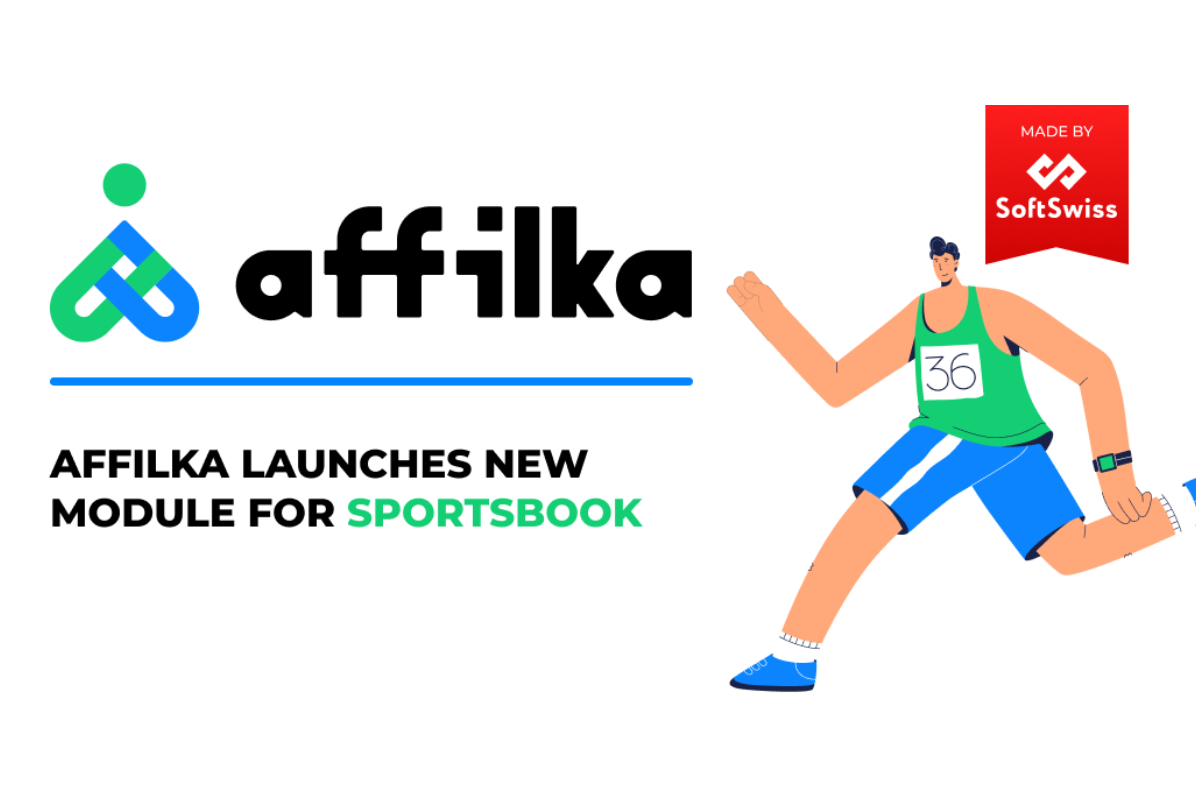 Affilka by SoftSwiss recently announced the official launch of its new module designed specifically for sportsbooks. Now the innovative affiliate platform provides its services not only to online casino projects but also to the sports betting industry.
Affilka expanded its functionality by adding an additional Sportsbook module, which may be turned on and off, depending on the availability of a sportsbook within a particular project. The new module includes an upgraded API, which enables raw data collection on multiple player activities within sportsbook solutions from iGaming brands.
In addition to such player activities as Visits, Registrations, First deposits, Deposits, and Cashouts, Affilka now also collects the following data on sports betting activities on a player level: Sportsbook bets, Sportsbook cancelled bets, Sportsbook wins, Sportsbook GGR (gross revenue), Sportsbook bonuses, Sportsbook balance corrections, Sportsbook third party fees, Sportsbook NGR (net revenue).
Anastasia Borovaya, Affilka Product Owner at SoftSwiss, commented: "We're excited to be launching this new module for the sports betting industry and therefore expanding our services to more exciting new projects. The sports betting industry is developing at an exceptionally rapid pace. More and more of our customers who operate online casinos are expanding by establishing sportsbook solutions. We couldn't stand aside, therefore we decided to offer our current and future clients a new option that expands opportunities and helps to increase their efficiency."
Moreover, significant improvements were made to the commission constructor for CPA and RevShare deals within sportsbook projects. In terms of RevShare deals, sportsbook operators can share a percentage of their net revenue with their partners. The percentage of revenue payable to affiliates may be fixed or may be defined by various performance tiers. For example a percent of revenue may depend on the number of FTDs, number of deposits, or sportsbook net revenue tiers. As for CPA deals, an operator may set the rules for player qualification based not only on their deposits but sportsbook bets as well. Hybrid deals are also available and include the same settings as the CPA and RevShare models.
As for postbacks, similar to Casino NGR postback, Affilka added a new postback event – Sportsbook NGR. This postback is sent with Sportsbook NGR amount for each player (for a particular period). In addition to that, the parameters of Sportsbook bets were added to several types of qualifying postbacks.
Affilka is an affiliate marketing platform developed by SoftSwiss. A reliable, safe, and trustworthy tool allowing iGaming operators to manage and analyze their affiliates and their marketing performance. The solution offers automated payouts to affiliates via built-in payment processing methods, an advanced commission constructor, powerful reporting, and in-depth analytics.
Bojoko crowned Affiliate of the Year at EGR Nordic Awards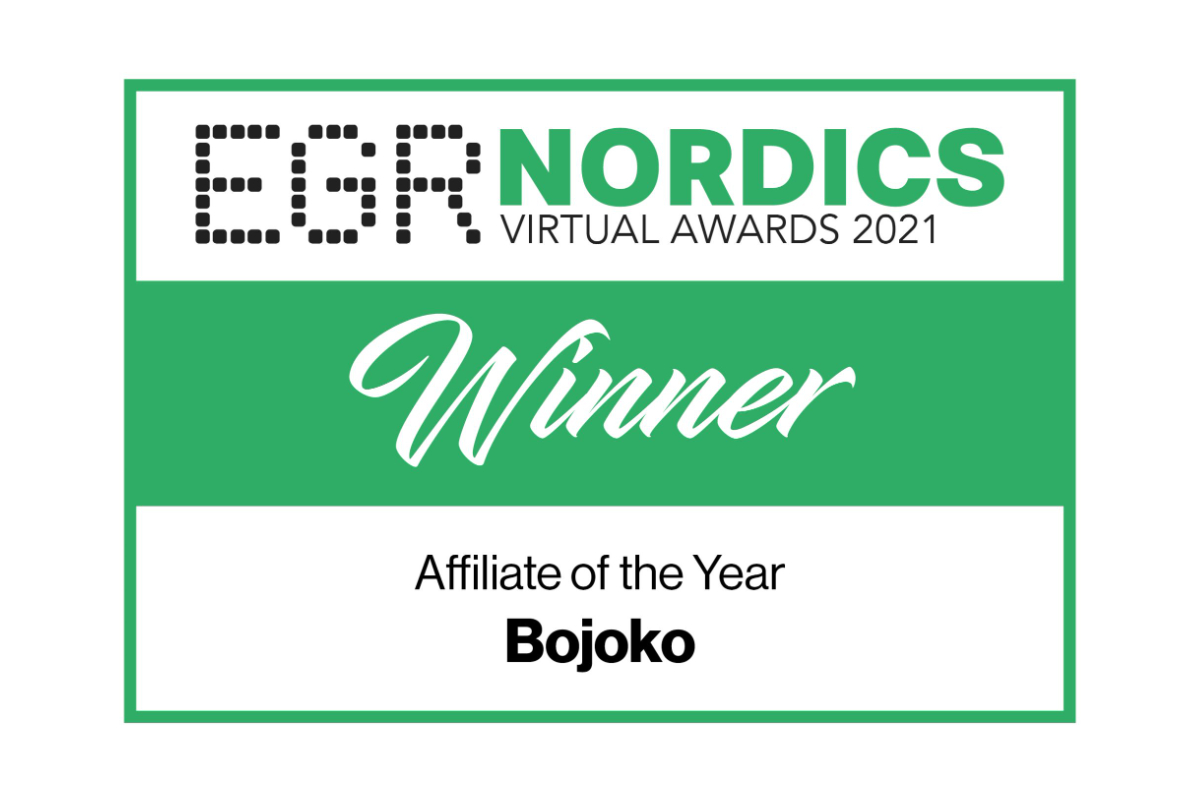 Popular online casino listing site fends off stiff competition to take home the trophy at prestigious awards ceremony
 The Bojoko team is celebrating once again after being named Affiliate of the Year at the prestigious EGR Nordic Awards 2021.
This is the second EGR award that Bojoko has taken home after being crowned Casino Affiliate of the Year at the hotly contested EGR Operator Awards 2020.
Bojoko fought off stiff competition from some of the biggest names in the affiliate industry including AskGamblers, Better Collective, Blexr, Catena Media and the Gambling.com Group.
EGR judges said it had been "another excellent year" for Bojoko and that its SEO performance and overall conversion "really shines".
The EGR judges added: "A more unique idea than most affiliates with great growth and sustainability. A very clever and new type of affiliate that is showing great success. Well done!"
Bojoko allows online casino operators and game developers in the Nordics to create their own dedicated listing page and tell their story through their own words, images and videos.
Bojoko members, of which there are now 30,000+, then rate and review each casino and game and share their honest opinion about the experience they receive.
During the judging period Bojoko built out its team dedicated to the Nordics which led to a 10x increase in unique site visitors and a 25x increase in registered Finnish players.
Joonas Karhu, Chief Business Officer at Bojoko.com, said: "We will need to find more space for our trophies after scooping our second EGR award in as many months but seriously, the entire team is thrilled how have been recognised for our work in the Nordics.
"The Nordics remain a key focus for us and we see plenty of opportunity to drive growth from the region by providing players with our award-winning online casino listing product and service.
"Our mission from day one has been to help players quickly and easily select online casinos through transparency and community feedback and it is a concept that has proved to be hugely popular.
"I would like to thank the EGR judges for recognising our efforts and successes in the Nordics by crowning Bojoko Affiliate of the Year 2021."
Cellxpert is BET Gaming Network's Solution for affiliate program in the Crypto Casino Space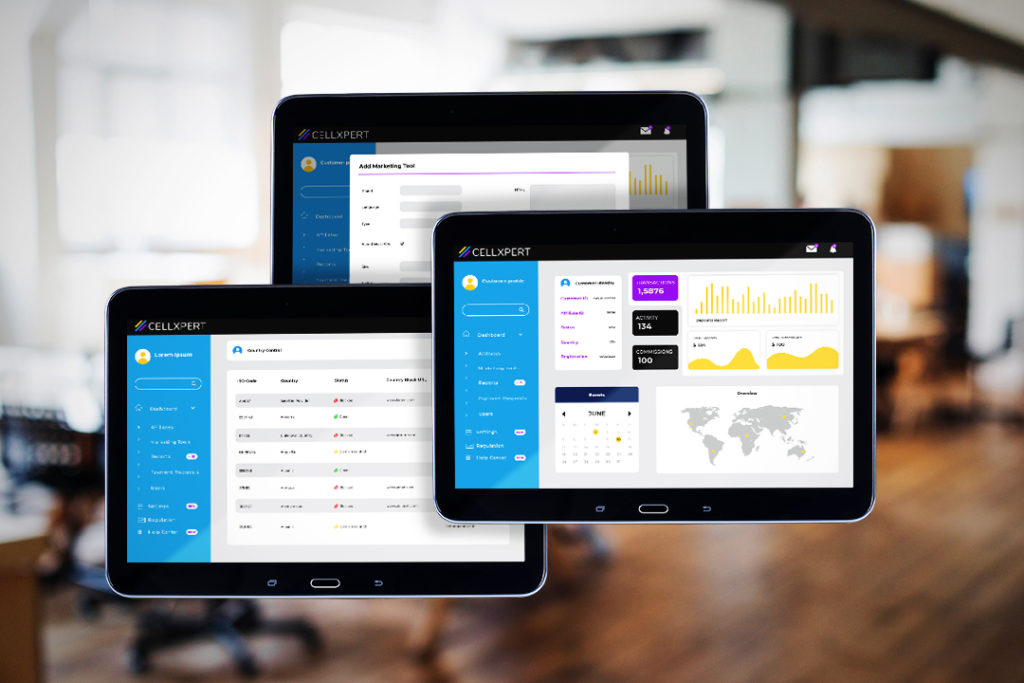 BET Gaming Network has chosen Cellxpert's platform to help manage its new and upcoming crypto casino affiliate program.
The BET Gaming Network ("BGN") is a group of innovative blockchain protocols and platforms committed to pushing the boundaries of iGaming technology. BGN is a subsidiary of Aurora Tech N.V., a Curacao licensed company.
Cellxpert offers a competitive advantage with strategic commission models and automated conversions for the Crypto Industry. With over ten years of experience, Cellxpert puts forward best practices both in the technology and operational aspects of the crypto industry. Cellxpert excels in regulatory compliance as well, which has become a key area for focus in the gaming crypto space – especially in terms of marketing practices.
Mark Lee, COO, BET Gaming Network , said "We're delighted to be working with the team at Cellxpert to provide our partners with best in service affiliate tracking, transparent reporting and innovative technology to help build sustainable marketing and commercial relationships with affiliates as we grow and scale the BeTheHouse.com casino brand"
Assaf Dor, Cellxpert's CEO, commented; " As great innovators ourselves, We are thrilled with the opportunity to partner with an innovative blockchain group such as The BET Gaming Network. We are confident that this partnership will equip BET Gaming Network with all the tools it needs in order to create a successful affiliate program in the crypto space".