The Lottery Office Launches with Cellxpert Affiliate Tracking Platform to Give Affiliates More Tools to Improve Conversion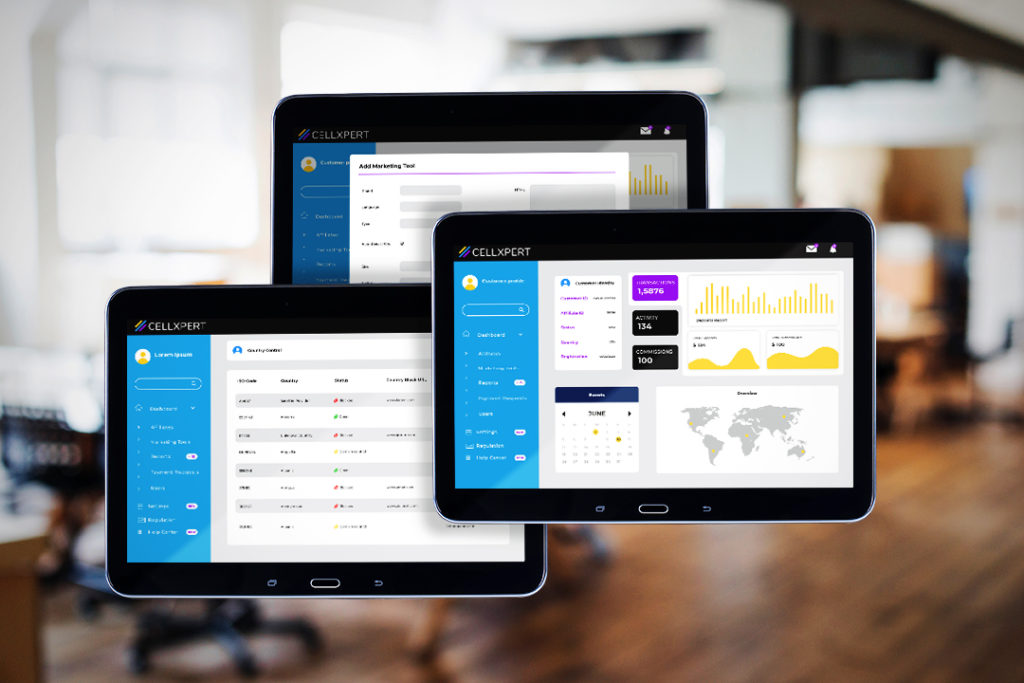 Global Players Network Pty Ltd operating under The Lottery Office brand, today announced a new Lottery Office affiliate program running on the Cellxpert affiliate tracking platform. The change supports The Lottery Office's technology stack for delivering a better affiliate experience. The platform enables affiliates to build on the reputation of one of the only licensed and regulated lottery brands in the Australian market that rewards affiliates with a comprehensive range of incentives and dedicated affiliate management. Simultaneously, the program is flexible enough to meet the modern demands of a robust, reliable, and technologically sound offering that holds up to the requirements of the most discerning affiliate.
"Recent changes to third party cookies and the soon to be introduced privacy measures from Apple pose significant challenges for both affiliates and programs," said Jaclyn Wood, CEO at Global Players Network.
Wood added, "we want to do our best to provide a transparent and reliable solution for our affiliates as the traditional affiliate models become redundant, and the evolution of affiliate marketing takes effect."
Assaf Dor, Cellxpert CEO, commented, "We are pleased to be working with such a well-recognized and trusted brand in the Australian lottery space." Dor went on to say, "The Lottery Office and Cellxpert are similarly aligned in their business philosophies, which include trust, reliable service, and the ability to move with the times as clients' needs and technologies change."
With a leading-edge approach to its program, The Lottery Office allows affiliates to utilize a range of business models that best suit the individual affiliate's needs and their affiliate marketing strategy and skills.
Affiliates are looking for partners that they can trust to work with, and a big part of that trust comes down to how good the affiliate tracking is to support the affiliate's efforts. Rightful attribution is one of the most vital elements of correct reporting to ensure that each affiliate's earnings are accurate.
Through integration with Appsflyer and Cellxpert, The Lottery Office affiliate program reports on players who are tracked via Appsflyer for app marketing affiliates and captures any players who may have registered via the website after installing the app. This kind of transparency is not shared with many affiliate programs, but with strong ethical responsibility, The Lottery Office is again leading the way.
Roo Wright, Affiliate Operations Manager at The Lottery Office added, "With so much choice in affiliate tracking software available today, Cellxpert was the one that stood out from the pack. Cellxpert is a natural fit for The Lottery Office affiliate program as our platform requirements are comprehensive and service matters to our business. Cellxpert has exceeded our expectations on both counts."
Does the iGaming industry struggle with integrity when it comes to reviews?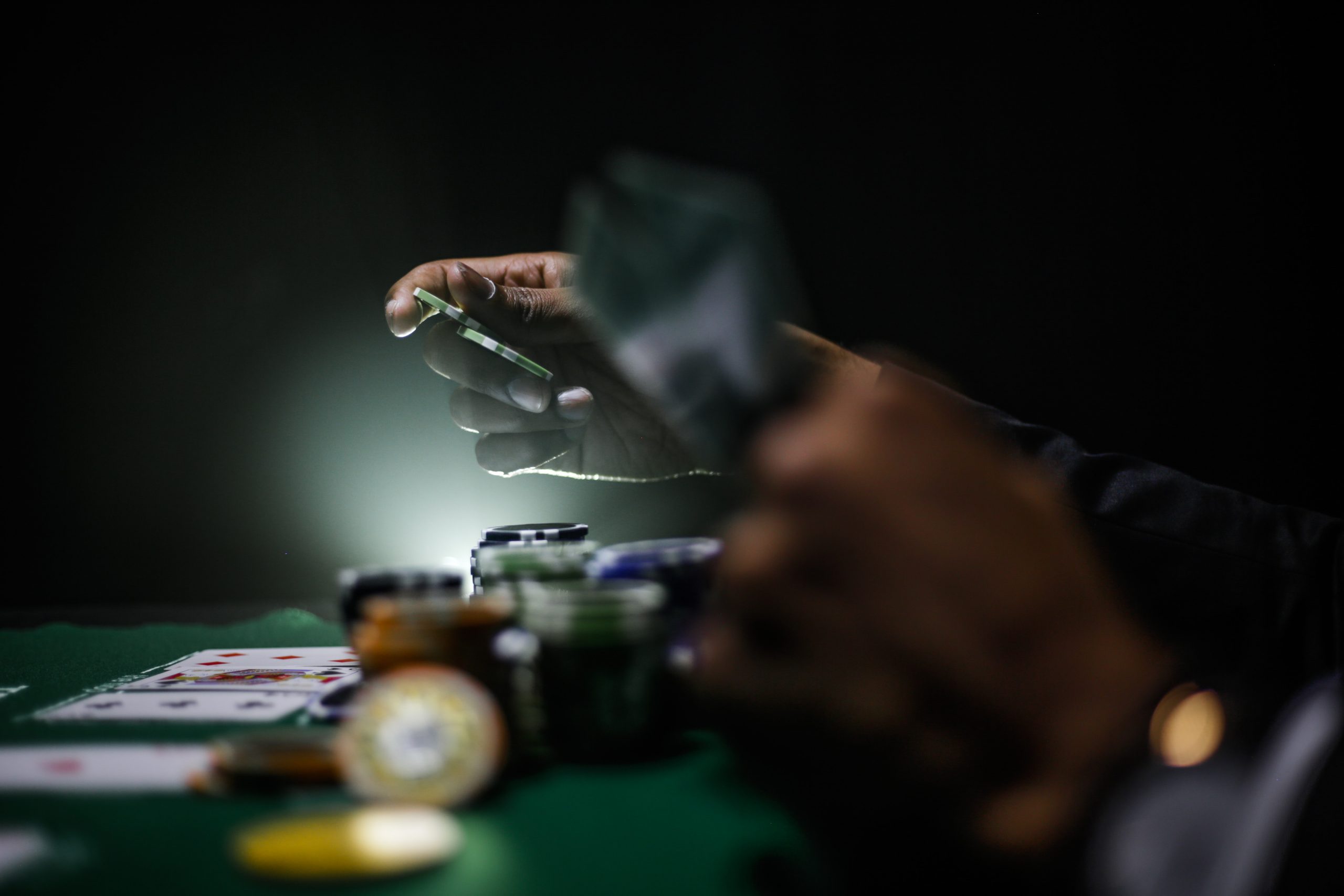 In this day and age building a successful iGaming affiliate site requires so much more than just an attractive homepage and a list of decent welcome offers that match your niche. 
So fierce is the competition within the industry, it's evident that there's no room for complacency. The bare minimum isn't enough to get a site by anymore, especially if they want to rank amongst the top sites for their all-important high-value money making search terms.
Nowadays, in order to realistically compete, affiliates should be building customer confidence via trust signals such as in-depth, well-researched slot reviews and ratings. 
If you were to search Google for your favourite online slot game right now, we guarantee you'd quickly stumble across some of the most reputable iGaming affiliates on page one of your search. These sites have put the time and effort into writing high-quality content.
That being said, the reality is that only a small fraction of reviews that appear at the top of Google are actually original and completely accurate. According to the experts at Slot Gods, one of the leading sources of independent bias free online slot reviews, the industry has a genuine problem with integrity, here's what they have to say on the matter.
The unfortunate truth behind online slot reviews
Writing informative reviews is a fantastic way to show your end user that you not only know what you're talking about, but that you're just as passionate about the subject matter as they are. Ultimately it goes a long way towards boosting your conversion rate and creating repeat visitors who will no doubt return to your site seeking new offers and quality content.
At this point, it's pretty common knowledge amongst everyone working within the iGaming industry that content is king… However, there are affiliates out there that just view content as a means to an end to rank, rather than to actually give their users a meaningful experience. 
The end goal for some affiliates is to quickly bloat their site with content, so what do they do? They hire a freelance content writer to knock out a handful of reviews for them. 
We have absolutely no qualms with affiliates relying on freelancers to produce content, they're arguably the backbone of this industry, especially considering site owners have so many day-to-day tasks to contend with already that keep them busy throughout the day.
The issue at hand is that many of these affiliates are hiring budget freelancers from sites such as Fiverr that have absolutely no industry expertise, as a result these content writers are finding themselves on other affiliate sites practically re-writing their reviews with little effort.
This leads to unoriginal copy and paste reviews that offer nothing substantial when compared to other sites. Even more worrying is that this practice can often cause an adverse chain reaction… One affiliate will copy another affiliate and so on, each picking up the same mistakes.
If the original slot review featured an incorrect figure such as the wrong RTP percentage (which happens very often ) then all of the reviews that followed will also feature the wrong percentage.
This leads to confusion for practically everyone, even worse, players might deposit money at a casino to play that specific game under the assumption that it has a better chance to pay out.
Affiliates need to take more responsibility when it comes to filling their site with review content, it's understandable that financial constraints would mean that inexperienced content writers write the reviews, but if this is the case the site owner should still be checking the key facts and figures related to each and every slot that goes on their site. Blind faith gets you nowhere.
The bigger problem – Honesty
Frustratingly, the issues don't end there. There are actually plenty of genuinely well-written reviews out there that do read well and contain factual and correct information relating to the game… The problem though? They're not at all impartial.
Realistically, we're all in the same boat. We want to make as much money as possible from our endeavours and enjoy the flexible lifestyle that comes with creating a site that can generate a passive income over a sustained period of time. Should that come at the cost of your integrity?
There are plenty of online slot games out there that just aren't very good, it's the same as any industry, not all products are top quality, award winning creations. So why are we seeing so many online affiliate sites praise every single slot as if they're the best thing since sliced bread?
We believe in honesty when it comes to slot reviews. Yes, someone might read your review and be deterred from hitting play, but is it not better to send a user back a page in search of a slot that is right for them as opposed to getting them to deposit and play a game they didn't enjoy based on your false recommendation? 
Visitors to your site aren't stupid, they know that if you're willing to speak honestly and frankly about a slot, even if it's not very good, then they can trust your judgement elsewhere. Don't be that site that oversells, it does a disservice to yourself and will lead to unhappy players.
What makes a good, honest and readable slot review?
According to the team at Slot Gods, the very first thing any content writer should do before they even begin typing the first word of their review is actually visit the developer's website, load up the demo version of the game and spend a considerable amount of time playing it.
It sounds simple, but it's clear that so many reviews are based off another affiliate's page and not an actual well-informed review that was written off the back of a playthrough. Play the game, and make sure you take a good look at the developer's game sheet that goes with it.
It's also worth cross referencing all of the key information such as minimum bet, maximum bet, RTP percentage, maximum win potential and volatility… This is because operators don't always follow standard slot specifications… Developers often create games with adjustable minimum and max bets and RTP percentages to accommodate a specific operator.
Ultimately, from this point on it's down to you and your writers. Give players what they want, the hard, cold facts that accurately depict what an online slot is all about. 
Don't just tell them it's amazing, don't just tell them that they could win tens of thousands of pounds playing it… Tell them what they actually need to know about the game! Describe how it looks, sounds and how engaging it is during base gameplay and during bonus features.
Players want in-depth, high-quality content that will leave a lasting impression, give it to them. 
Paysafe's Income Access Partners with The Pools for Launch of New Affiliate Programme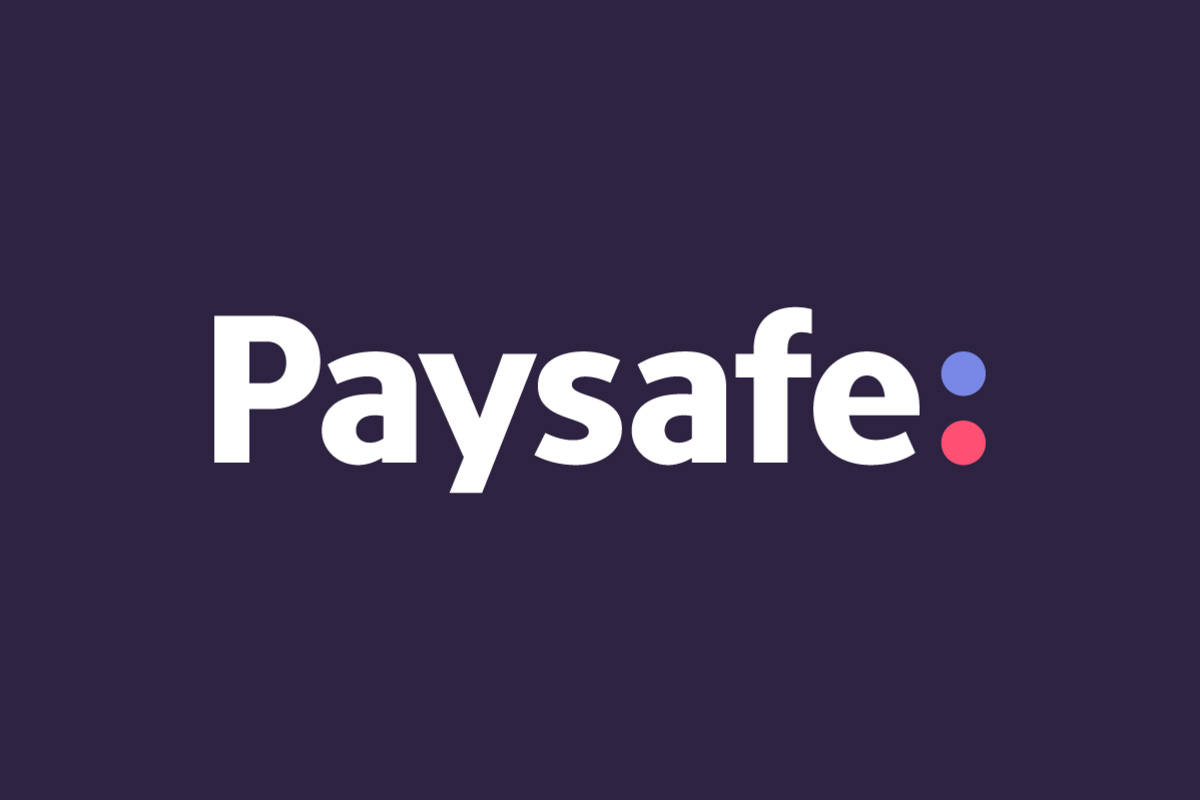 Income Access, the marketing technology and services provider from Paysafe (NYSE: PSFE), today announced the launch of a new affiliate programme in partnership with The Football Pools, the world's oldest football gaming company and operator of The Pools sports-betting and casino website. The launch will see the UK-based brand use the Income Access affiliate marketing platform as well as its affiliate management services to expand its customer base and market presence.
Founded in 1923, The Football Pools launched The Pools in 2018 with the site since expanding into a formidable blend of pre-match and in-play betting, along with a catalogue of video slots, live casino offerings and virtual games. Licensed and regulated by the UK Gambling Commission, the brand offers fans another unique wagering experience through Footie5, a weekly free-to-play football prediction game featuring a £25,000 jackpot. All games are also available on The Pools mobile app.
Complementing this strong product offering, the launch of The Pools affiliate programme with Income Access will provide marketing partners with access to a robust multi-channel tracking and reporting solution to help them employ informed, data-driven marketing strategies. Combined with expert guidance from the company's knowledgeable team of affiliate marketers, The Pools will be equipped with the tools necessary to achieve long-term acquisition and retention success.
Affiliates promoting The Pools will benefit from a dedicated Income Access affiliate manager who will be available to assist with creative assets and marketing campaigns. In addition, affiliates will have access to a flexible compensation model with the chance to earn up to 35% revenue share. Further supporting promotion of the brand are a wide range of casino and sports-betting players promotions.
Andrea Foley, Marketing Manager at The Pools, said: "We have been growing digitally, inventing new games for new audiences, while remaining faithful to our heritage. Following the launch of The Pools as our new sports betting and casino site along with a mobile app we have joined with Income Access to offer our marketing partners best-in-class reporting, marketing assets, and dedicated support for our new affiliate programme."
Tara Wilson, Chief Operating Officer at Paysafe's Income Access, said: "The Pools is an exciting brand with an incredibly rich history and we have seen that as the market continues to evolve, so does the brand. By bringing together our team of dedicated affiliate marketing experts with The Pools' all-inclusive suite of products, we aim to further the company's acquisition efforts and contribute to the brand's long-term success."
Contact The Pools for more information about the affiliate programme and its partnership with Income Access.
Blexr has been crowned Best Casino Affiliate at this year's IGB Affiliate Awards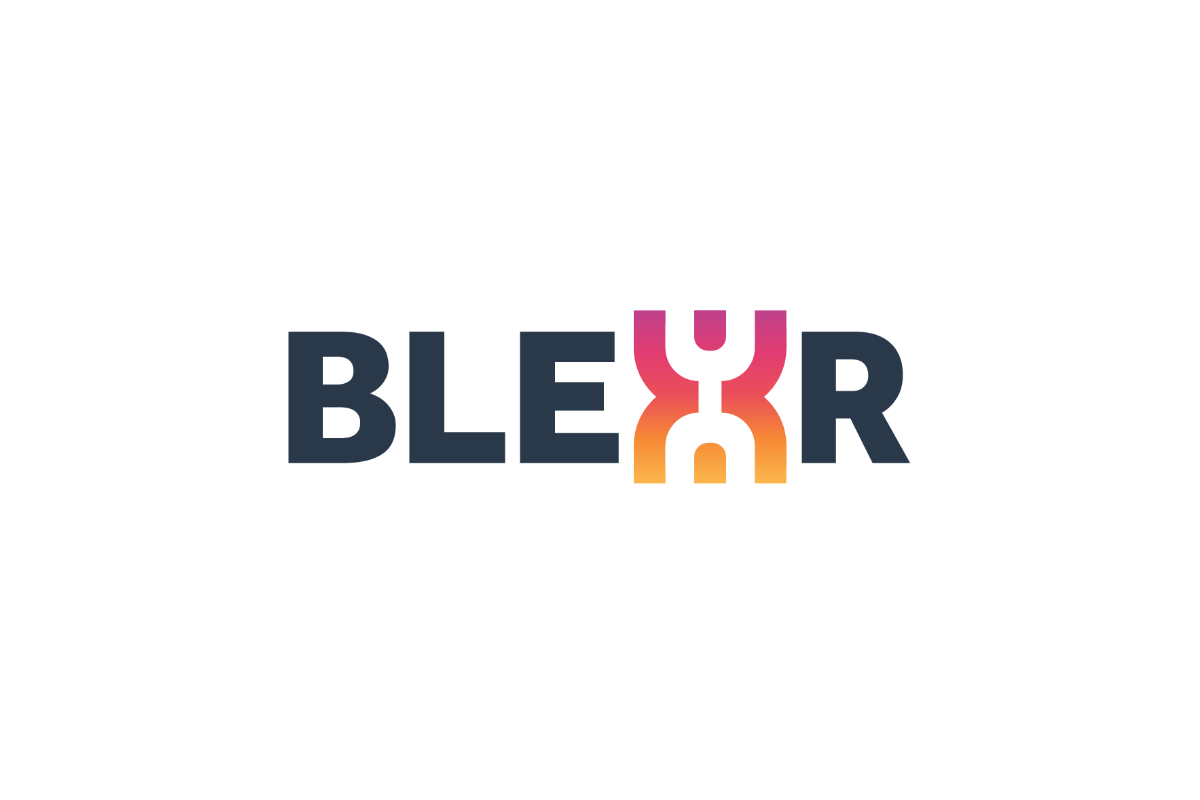 The IGB judges said the company's innovative work with SEO "helped Blexr stand out as a winner, and we liked the deposit guarantee that they offer to their customers".
The judges added: "Their selective way of working means Blexr only collaborates with top quality partners, which judges felt had helped contribute to their impressive growth over the last 12 months."
IGB also mentioned how "Blexr's charitable work within the community helped them stand out as an affiliate to be highly commended".
Blexr is a lead generation company which operates in the iGaming, sportsbook and forex affiliate markets. It also owns the Home Grounds website, which serves a community of home baristas.
Ian Hills, Blexr's general manager in Malta, said: "We're delighted and thrilled to be recognised by IGB this way.
"We pride ourselves on recruiting smart people with innovative ideas and winning a prestigious award like this one is a lovely way for the whole team to be rewarded for their hard work and dedication."