New Asgard Slot from Realtime Gaming Coming to Golden Euro Casino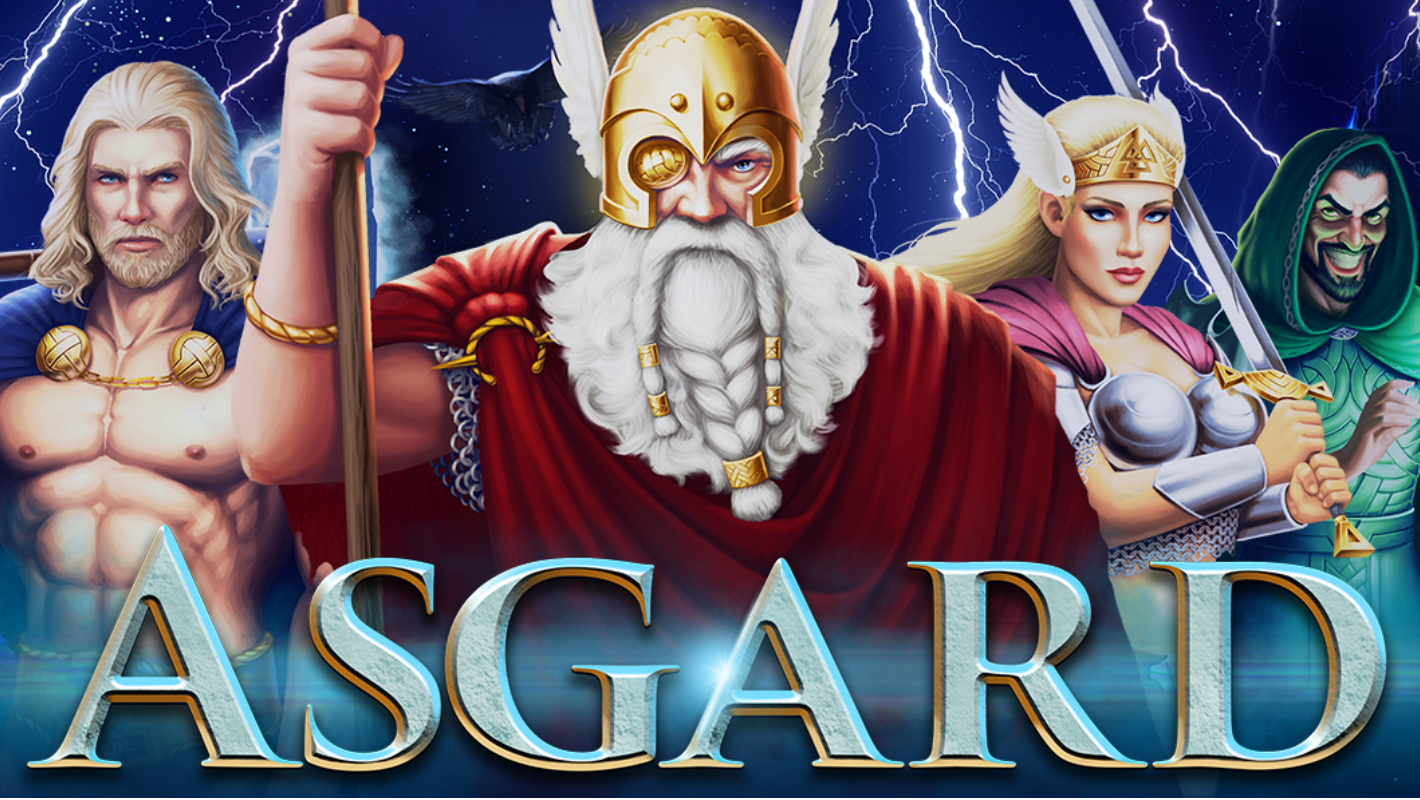 The epic new Asgard slot from Realtime Gaming arrives at Golden Euro Casino on Wednesday. The new Viking-themed game has four progressive bonus features that start by awarding free spins with win multipliers and extra Wilds and end with morphing symbols.
Inspired by Marvel's Thor: Ragnarok movie, Asgard is an All Ways Pays game featuring mighty, mythological Norse gods and Golden Wilds that double wins.
In the new Asgard slot game, three or more scatters initiate a progressive series of bonus features. During the first five free spins, the Goddess Feature can award 15 free spins with prizes tripled. After the fifth free spin the Loki's Magic feature is unlocked and 20 free games with an extra Wild symbol added to the middle reel can be triggered.   After the tenth free spin the Thunder God feature can grant 25 free spins with up to 6X win multiplier.   Finally, there's the Valhalla feature that gives 30 free spins with morphing symbols (winning symbols change into new symbols that can create additional winning combinations).
Until the end of the month, Golden Euro is doubling deposits and including free spins on the new game.
ASGARD INTRODUCTORY BONUS
Deposits up to €100 Doubled — 10 Free Spins on Asgard Included
Coupon code: ASGARD
Valid 13-31 December 2017.
Golden Euro Casino's Advent Calendar continues to give daily gifts — a Free Spin Bonus on a different game every day up to Christmas Day. There are free spins on the casino's most popular slots, like Panda Magic and the new Purrfect Pets. Christmas slots like Naughty or Nice and the brand new Swindle All the Way are also be featured.
Golden Euro has hundreds of real money casino games from Realtime Gaming, all played in Euros.
3 Things To Consider Before Starting A New Casino Affiliate Business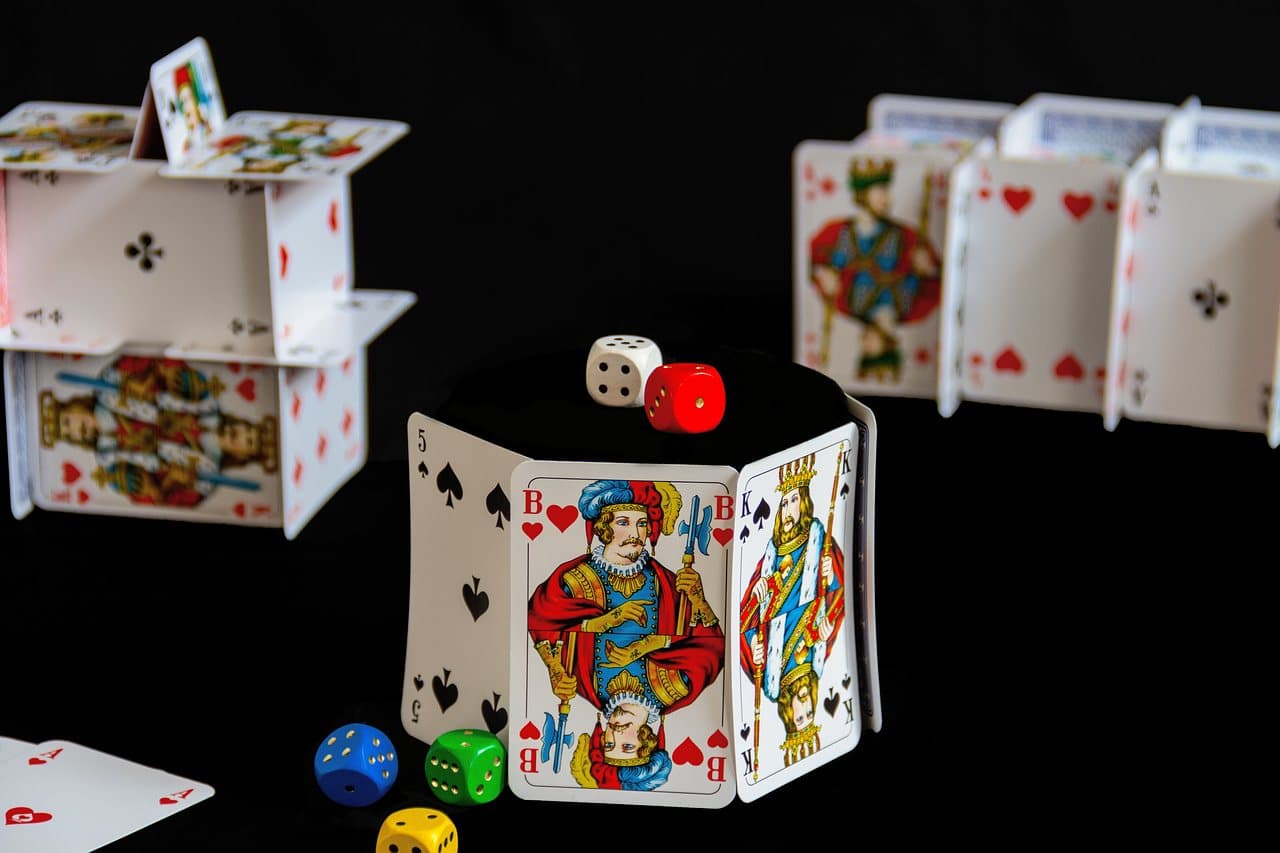 There can be no question that the online casino business is flying right now. It seems that nothing can stop the rapid rise of this exciting industry!
Individuals across the globe are looking to get in on the action, creating gambling affiliate websites to tap into the lucrative wealth that the industry can provide.
Although seriously competitive and ever-changing, the affiliate biz is an exciting one that brings endless possibilities. Whether you are looking to strike out as a review and information portal such as newcasinosites.me.uk, or prefer something slightly different, the affiliate industry can be truly exciting.
In this article, we will take a look at 3 things to consider before starting a new casino affiliate business. From research to the importance of tech, we will cover it all.
Let's get going with the foundation of any career in the affiliate industry.
Know your stuff: The importance of research
If you are serious about launching a new casino affiliate business, you're really going to have to know your stuff.
Online gambling is a lucrative yet complex world, packed with variables and jargon and more that can leave newcomers bewildered. If you are looking to launch a new casino affiliate business, you will need to research the industry heavily. Of course, the best way to do this is to play some casino games yourself! Sign up to a few different sites and get playing, practice makes perfect after all!
You will need a strong grasp of modern technology
If you are serious about starting a new casino affiliate business, understanding the tech behind the industry is also key. You will save plenty of money when building your website if you can learn basic HTML, not to mention you will gain total creative control of your project. After all, this is your project!
When you know HTML, you can constantly revamp and polish your site to keep things fresh for new players. Image is extremely popular in the new casino affiliate business and so you should not underestimate this aspect.
Another key tech to understand is Search Engine Optimisation (SEO). In fact, this is more a type of marketing than anything else, which functions by using keywords, interlinking and meta titles to ensure that a given site finishes as high up as can be in search engine results. If it sounds simple, then that's because it is, at least on the surface. There is no end to the ways you can manipulate SEO to ensure that your new casino affiliate business gets plenty of airtime.
Consider using gambling affiliate programs
If you are still interested in starting a new casino affiliate business, well done! One of the best ways to do so is to join a program, which removes plenty of the burden on you at first.
Basically, these programs show new casino affiliate businesses how to drive traffic to their site, thereby getting your foot in the door of what can be a seriously tough industry to break into. You should really consider joining a program if you feel that your site is not getting the coverage you desire.
Big Betting Brands to Build on New Revenue Streams in 2021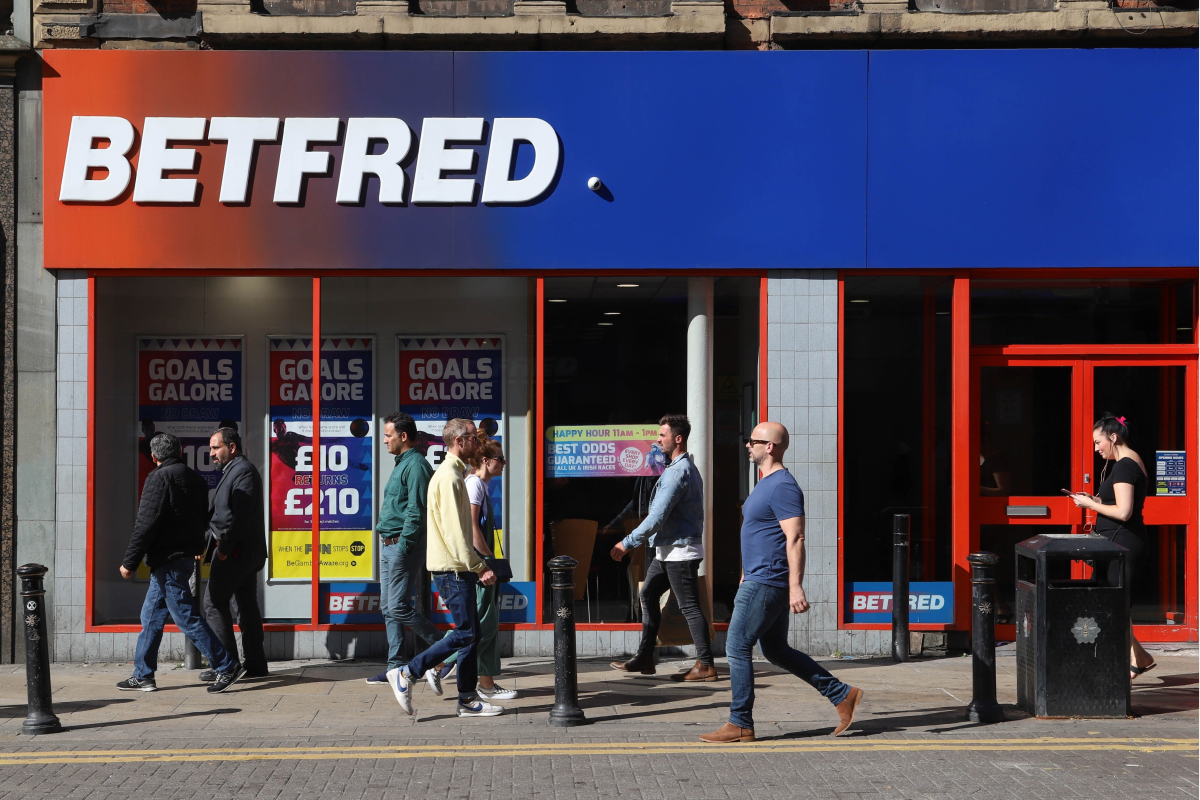 Rain, shine, regulation issues or pandemic, it seems nothing stops the UK sports betting industry from moving forward with new plans to evolve and find additional ways to turn a profit.
That being said, there's no question that 2020 has been one of the more challenging years, even for the giants of the UK sportsbook sector. Beyond the lockdowns of physical betting shops as well as football and other major sports leagues shutting down for three months, regulation is always a concern. This is especially true when it comes to the protection of underage and problem gamblers.
For instance, recently, the Gambling Related Harm All-Party Parliamentary Group (APPG) called for a ban on gambling advertisements in the UK. The issue the APPG has isn't specifically related to the ads themselves, but the serious negative effects they may have on individuals who are trying to distance themselves from the industry due to gambling-related problems, addiction or any other reason.
Still, even with the ongoing pandemic and the threat of tightening regulations, UK bookmakers, particularly the industry's big bookies like BetFred, William Hill, Ladbrokes and Coral, to name a few, continue to push forward with the hopes of making 2021 a more profitable year than 2020.
Betfred Hopes to Make it Big in the US Betting Market
Taking a look at Betfred, this isn't an operator that is keen to put all of its eggs into one basket and is quick to find new revenue streams whenever given the chance. For instance, it jumped on the mobile betting bandwagon years back when it became available and now the brand holds one of the most downloaded betting apps in the UK market. Meanwhile, Last year (2019), it entered the US betting market with big plans for its Betfred USA operations.
Even though Betfred USA had not yet launched online when everything shut down due to the pandemic, once Iowa casinos reopened and they launched in Colorado, the sport that has brought Betfred the biggest action in the US market has been MMA. While this certainly pales in comparison to the big US team sports such as the NFL, NBA and MLB, once these are back in full swing next year, the company expects to see an uptick in volume.
William Hill Intends to Merge its Retail and Online Businesses
William Hill is another big bookie making the news. William Hill is set to merge retail and online businesses according to a recent announcement made by the UK operator. Phil Walker, William Hill's UK online managing director has announced that he will take over responsibility for the UK Single Market Division and will work alongside the head of the retail division, Nicola Frampton, during a six-month transition period before Frampton steps down.
The merger is William Hill's new plan to overcome regulatory and economic obstacles, including the betting restrictions decision on FOBT in 2019, which resulted in the shuttering of 713 of its betting shops.

Ladbrokes and Coral Re-open Betting Shops
Wasting no time for the opportunity to welcome back profits from their physical betting shops, GVC announced the re-opening of its Ladbrokes and Coral betting shops in England back in June. Since 15 June, all 2,455 shops in England have opened their doors with the ease of the pandemic lockdown in the UK.

That said, new health and safety measures have been put into place to support social distancing and additional hand sanitizer stations. Moreover, there are pre-shop opening checks as well as clear guidance on maximum customer occupancy levels, which are based on the layout and size of each shop. GVC is gearing up to make the most of the remainder of 2020, readying to welcome in a more revenue rich 2021.
All in all, it will be interesting to see what other new steps UK bookies – big or small – will take to ensure that next year is a profitable one.
Casinos around the world cautiously reopen to a new normal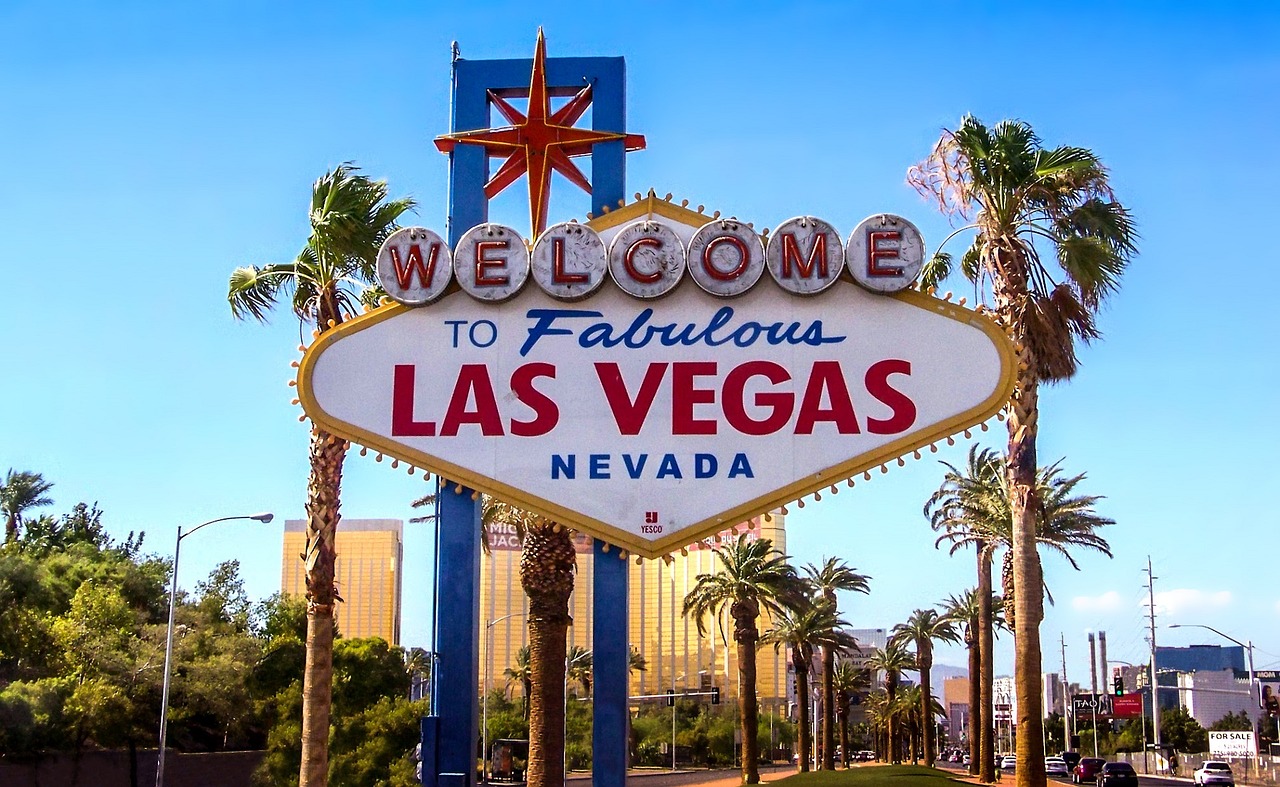 Given how devastatingly hit the casino business has been in the past few months, it should come as little surprise that casino operators around the world are hurriedly reopening their doors at the first opportunity.
Revenue reports from March to July – effectively when the novel coronavirus had spread across the planet and forced countries to impose severe lockdown measures – made for grim reading in the United States, United Kingdom, Europe, and Asia.
In Nevada and New Jersey – the biggest casino hotspots in the US – recorded losses of up to and more than 90 percent compared to the same months in 2019. In the UK and mainland Europe, the figures were similar, while Macau – the gambling capital of the world – saw three successive months of revenue drops over 90 percent.
While online operations have seen a surge as millions of people have been forced to stay at home, that makes no difference to the many people whose livelihoods depend on land-based casinos opening their doors and welcoming customers. Indeed, thousands of jobs have been lost and thousands more are still at risk.
So even as Covid-19 continues to plague many countries, casinos have understandably started to open their doors once again.
The United States – the country where the pandemic has hit harder than any other – has allowed casinos to reopen, even as new cases cross more than 50,000 per day. In Las Vegas, Nevada and Atlantic City, New Jersey casino floors are once again welcoming guests, while casinos across the United Kingdom reopened on July 4.
Las Vegas has also reopened its sportsbook operations, so guests can visit to get the latest Kentucky Derby odds (although you can find them online easier through TwinSpires.com). You can place wagers on races and sports that, like the casino business, also went into lockdown but are now re-emerging.
Meanwhile, in Macau, casinos have also reopened but the mandatory 14-day quarantine for foreign visitors has severely limited foot traffic. The same applies to other countries like Singapore, South Africa, and Monte Carlo.
While casinos have resumed operations in an attempt to bounce back from a financially damaging few months, they do so amid a new normal for operators and visitors alike.
Strict rules and health measures have been put in place to ensure the safety of guests and staff and to limit the potential spread of the coronavirus.
Maximum capacity limits range between 20 and 30 percent and face masks must be worn at all times. Drinking, eating, and smoking have been banned for the time being, while temperature check points and hand sanitizer stations have been placed all around casino floors. Glass barriers have also been placed around table games in some casinos to prevent the spread of germs between players and dealers.
Those guests returning to casinos may also notice higher gambling minimums or at least fewer options of lower minimum games. This is thought to have been introduced for two reasons. Firstly, it is viewed as an attempt by many casinos to drive revenues up as quickly as possible and secondly, to deter some players to ensure going over the imposed limited capacities.
Even with the many restrictions in place and the pandemic still raging on, the economical decision to reopen has helped to address growing unemployment in casino-focused cities and towns.
For instance, the union representing casino workers in New Jersey reported that in the first few days of reopening, between 20 and 30 percent of union members got their jobs back.
As measures loosen and capacities gradually increase, more people will be able to return to work after months of struggle and uncertainty.
It had been deemed callous to talk about reopening economies and getting people back to work during the early stages of the pandemic and when the death toll was rapidly increasing. But as the crisis continued and there was a realization that 'normal' would not return for the foreseeable future, then tackling increasing poverty as a result of the outbreak has become an inevitable priority.
The casino business is just one of many industries that rely heavily on visitors and tourism, and its cautious reopening shows that life must go on in the current climate, even if 'normal' is some way away from returning.