How to Work with Affiliate Programs, Drive Mobile Traffic, Target Africa, and What Is the Role of Blockchain in All These Things? Results of Kyiv iGaming Affiliate Conference 2019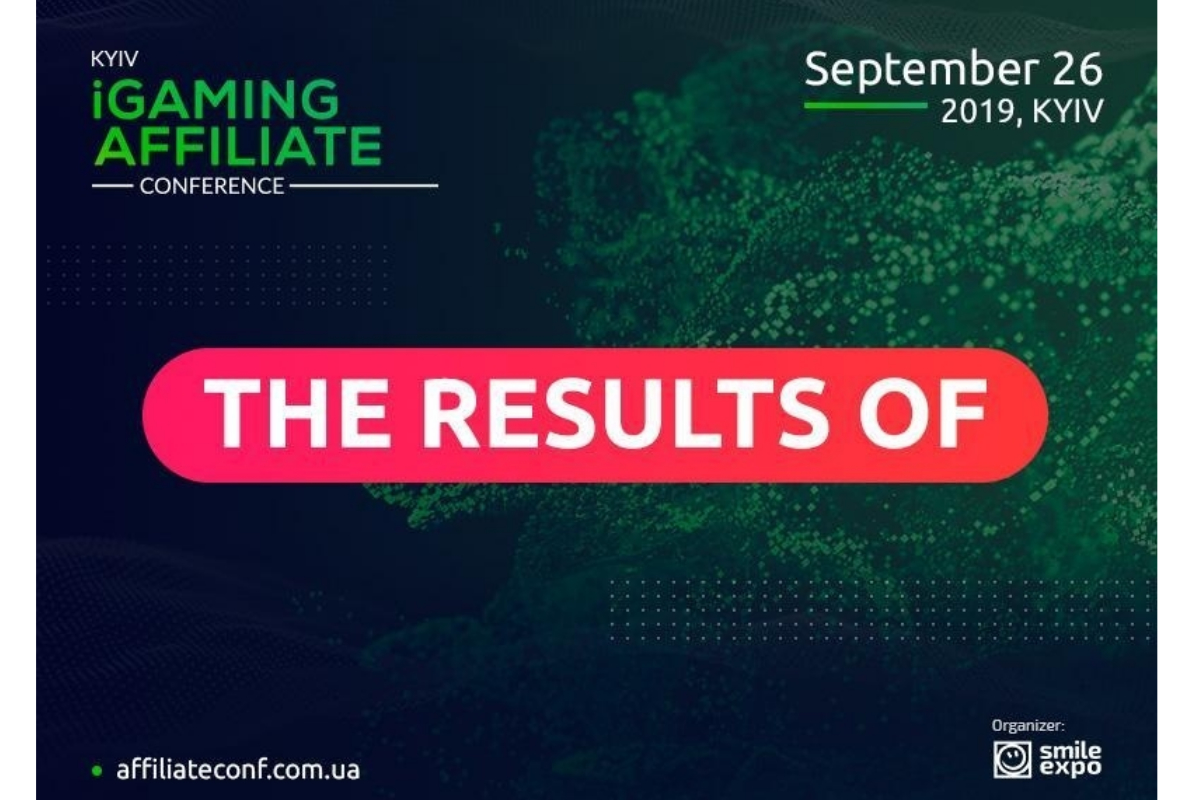 On September 26, the long-awaited Kyiv iGaming Affiliate Conference 2019 by Smile-Expo took place, the event dedicated to affiliate marketing in the gambling business. The second event outmatched the first in terms of the volume and quality of practical information, the scope of exhibition area, and the general atmosphere of dedicated networking.
About reports
The conference was moderated by the co-founder of Papa Karlo CPA network Konstantin Karpalov, who organized breaks full of humor between the informative reports.
The first to speak was the Chief Marketing and PR Officer of Alfaleads Roman Manuylov. He told the audience how affiliate programs usually worked with advertisers and why it did not bring traffic, and gave recommendations on how to improve the situation.
СМО of TruePlay Lyudmila Krivko shared the details and advantages of the first blockchain-based affiliate program, noting that the distinctive feature of TruePlay was the protection of affiliates against shaving. Besides, Lyudmila offered everyone to take part in the contest that allowed getting 100% RevShare from attracted customers.
The report of CMO Parimatch Africa Dmitry Belianin provoked huge interest, as he focused on the promising African market. Dmitry shared analytic data that showed remarkable demand for the gambling segment in the region alongside the small competition. The speaker mentioned that the market was a gold mine for affiliates and webmasters in case of cooperation with a strong brand.
Head of mobile at the international marketing agency Digital Choo (DC) Maxim Kirienko reviewed the case study of Parimatch. Having experience of work with this upscale customer, the speaker told how to drive traffic to mobile betting apps correctly. Maxim paid attention to the difference between the betting and gambling niches in terms of traffic acquisition, struggle against unfair webmasters and frauds.
The owner of Clicklead.ru affiliate network Anton Voystrikov continued the theme of mobile traffic. He talked about categories of CPA apps focusing on gambling and betting apps. Anton specified strategies of traffic acquisition through apps, their advantages, and related risks.
Founder of Initium Group Vitaliy Stetsenko also contributed to the understanding of the mobile market. In his report, he highlighted the main benefits of apps in lead generation, provided examples of creatives and statistics.
Founder of Quints Roman Bout thoroughly analyzed the CPA model and compared it with the Revenue Share. He noted that CPA traffic was the pain of beginning operators that had to compete with major brands, as it required much effort. Roman noted that only the correct retention strategy could help to cope with the problem and explained how to achieve that.
CEO of LAWBOOT law firm Viacheslav Ustimenko raised the question of loot boxes and skins in video games as gambling elements. The speaker dispelled the widespread myth about the lack of regulation of cryptocurrency settlements and gave recommendations on license acquisition and business registration.
CEO of Gambling.pro Tatiana Nasonova discussed the needs of advertisers, webmasters, and CPA networks, as well as the possibility of their realization. The speaker explained how to come to understanding between parties and build trust relations.
CEO of Endorphina Jan Urbanec looked at the market from the standpoint of game developers. He explained why they appreciated affiliates and what kind of collaboration they expected. Jan especially highlighted the value of content and explained how developers could help webmasters gain it.
Panel discussion
Panel discussion "Casino, betting, esports: finding the right balance" raised a furor among attendees that were leaving questions for speakers during the whole conference and the discussion. As the moderator, CEO of PartnerMatrix Levon Nikoghosyan studied the interests of the audience and made sure that all main themes were covered.  
CEO of Playtini Anton Tlustyy and Head of Acquisitions at Firelink Media Vladimir Luchaninov analyzed the market mainly from the standpoint of content. In their turn, Head of Product Marketing at Adjarabet Giorgi Gvenetadze and СМО of Favbet/Favorit Sport Nik Rudenko assessed the situation in the market from the side of operators. Affiliates and webmasters showed interest in their stance on numerous questions.
Feedbacks of sponsors and exhibitors
The exhibition area of the second Kyiv iGaming Affiliate Conference significantly increased. Ten big industry companies presented products and services.
Among them, you could find gambling operators PokerMatch, Favbet and Favorit Sport, affiliate program TruePlay, online casino developer SoftGamings, international marketing agencies Digital Choo and ZLODEI, aggregator Slotegrator, outsourcing company SupportLAB, developer of affiliate marketing software Quints, and international LPB Bank.
In many respects, the event has been successful due to sponsors that supported it. Organizers express gratitude to:
Platinum and Bags Sponsor – international operator PokerMatch;
Silver Sponsor – affiliate program TruePlay;
Exhibition Area Sponsor – online casino software developer SoftGamings;
Badge / Lanyard Sponsor – international marketing agency Digital Choo (DC);
Registration Sponsor – international bookmaker FINBET.
The following feedbacks can convey the general atmosphere of the event.
"I liked the event a lot. It means that you were great at attracting visitors and we did our best with the product. Keep moving!" Ruslan Bangert, CEO of PokerMatch. 
"Everything was great, we liked the event. We will participate once again. We wish you good luck in the further development of the event," Sergey, SoftGamings.
"I like the dynamics of the event. We participated in this conference last year. And we can see how it grows, gets more diversified and convenient for work, offers many interesting speakers. Good job, make it more often," Eduard Rogov, CMO at Quints.
You can read more about the goings-on in the exhibition area of Kyiv iGaming Affiliate Conference 2019 and find feedbacks of all exhibitors and sponsors in standalone materials that will be soon published on the website of the event.
Kyiv iGaming Affiliate Conference 2020
The second conference outperformed the first one in all respects, which is confirmed by feedbacks of participants, sponsors, and guests of the event. The team of Smile-Expo will do everything possible for the third event to outshine the success of previous events. See you in 2020!
Acroud launches The Festival Series in Bratislava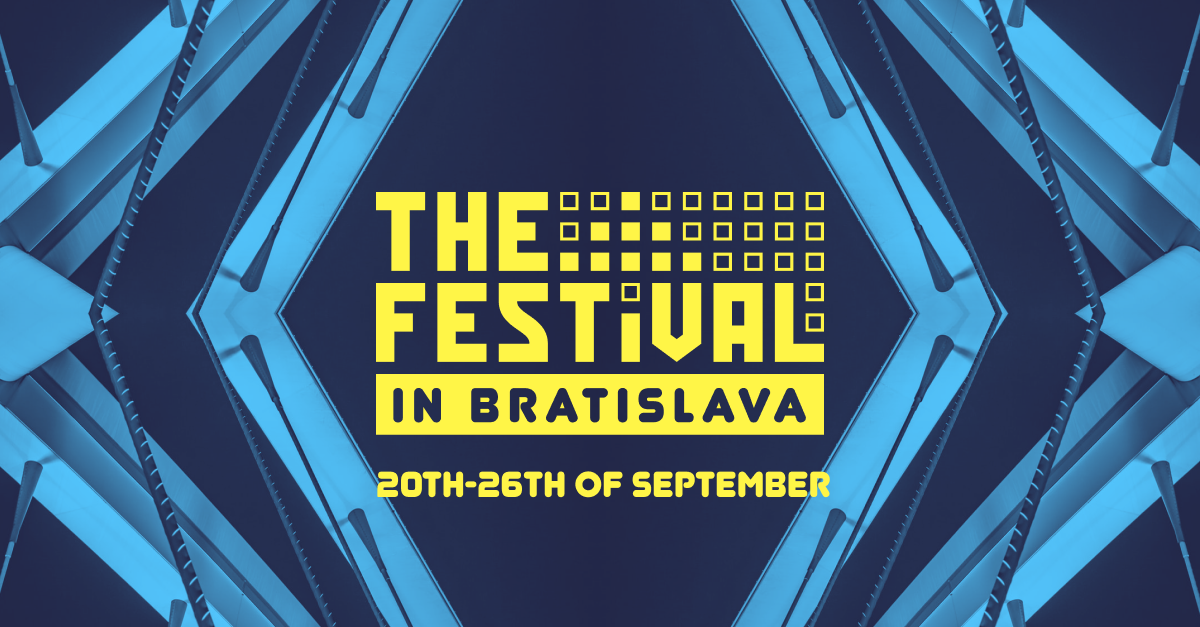 Acroud returns to the live events scene with the launch of the first edition of The Festival Series. By doing so, Acroud is strengthening its position as the bridge between land-based gaming and affiliation to create opportunities to connect operators with the player communities while also producing high-quality content to grow its digital flagship products, such as Pokerlistings.com and CasinoTop10.net.
The inaugural week-long event is a first of its kind mixed games format, incorporating Roulette, Blackjack and competitive Sportsbetting tournaments into a complete Poker tournament schedule. During the event, Acroud will host The Gambling Cabin's Sportsbook and Matching Vision's Slots tournaments. Whereas the (€550 buy-in) Main Event comes with a guaranteed prize pool of 300.000 Euros.
"We want the first event to be explosive! The Festival Series is something that the gaming world has never seen before on such a scale, featuring not only nonstop poker action but also boasting innovative casino and sports wagering events," says Martin von Zweigbergk, Director of Live Events at Acroud.
To elevate players' experience, Acroud has launched The Festival Series App, which enables networking, provides content, and keeps attendees updated before, during, and after the event. In addition, Acroud has introduced its Play Money pool betting solution on play.thefestival.com.
"Besides bringing innovation to gaming festivals and facilitating more inclusion among those who are more apt to play games outside of poker, The Festival Series intends to create a complete experience both on and off the felt," says Robert Andersson, CEO and President, Acroud.
The venue, Banco Casino, is positioned right in the centre of Slovakia's capital, nearby all the city's major attractions, restaurants and nightlife.
The Festival Series will take place from Monday, September 20 until Sunday, September 26 2021, at Banco Casino in Bratislava, Slovakia.
Further information about The Festival Series and the event schedule is also available on the website www.thefestival.com. The Festival Series App is available to download on AppStore and Google Play.
Paysafe expands Betfred USA Sports partnership through Income Access deal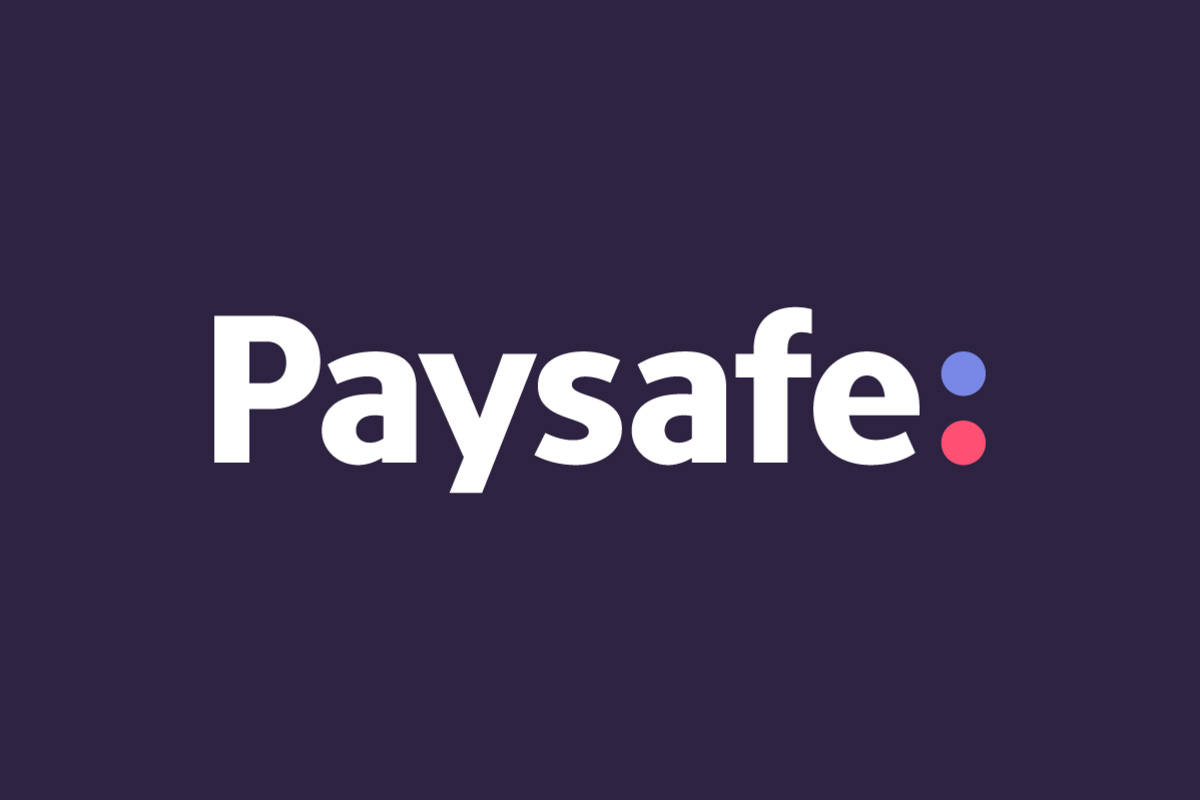 U.S. sportsbook will leverage Paysafe's Income Access to launch affiliate marketing program across multiple states 
Paysafe, a leading specialized payments platform, today announced an expanded partnership with Betfred USA Sports, the wholly-owned U.S. subsidiary of U.K.-based bookmaker Betfred Group. Building on an existing payments relationship, the deal sees Betfred USA Sports plug into the affiliate marketing software of Income Access, Paysafe's marketing technology and services provider, for the upcoming launch of a multi-state affiliate program.
The announcement marks the expansion of a partnership through which Betfred USA Sports currently leverages the Skrill USA digital wallet1 for its Iowa online sportsbook, and credit and debit card payment processing via Paysafe's best-in-breed payment gateway for its online sports-betting brand for the Colorado market. Both online gaming brands were unveiled in September 2020 and followed the launch of respective retail sportsbooks earlier that year.
With its market presence and strong brand recognition, Betfred USA Sports is positioned for continued growth in the regulated U.S. iGaming space. The launch, scheduled for later this year, of its Income Access-powered affiliate program will support that objective as the operator will utilize a robust reporting and tracking platform to nurture relationships with marketing partners in both the digital and retail space. The program is set to first launch in Colorado with additional states forthcoming.
Through its industry-leading technology, Income Access, winner of the EGR B2B Award for Affiliate Software Supplier for the last three years running, will help Betfred USA Sports strengthen its acquisition efforts across multiple regulated states. The platform will also allow the operator and its affiliates to collaborate more effectively in promoting a comprehensive range of wagering options across American and international sports.
Tara Wilson, Chief Operating Officer of Paysafe's Income Access, said: "This expanded partnership is an incredible opportunity for Paysafe to build on our momentum in the U.S. market, while working to support our flagship American partner Betfred USA Sports' long-term growth and success.  For Income Access, this marks another important step in showcasing our ability to drive meaningful collaboration between our partners and affiliates in the regulated U.S. sports-betting space."
Bryan Bennett, Chief Operating Officer of Betfred USA Sports, commented: "As we continue to ramp-up our online operations across the U.S., Paysafe and Income Access are valuable tools to meet customer needs while tracking and scaling our affiliate marketing program. We look forward to continuing the relationship as we eye our launches in new jurisdictions."
1xBet Partners: An affiliate program that stands out from the crowd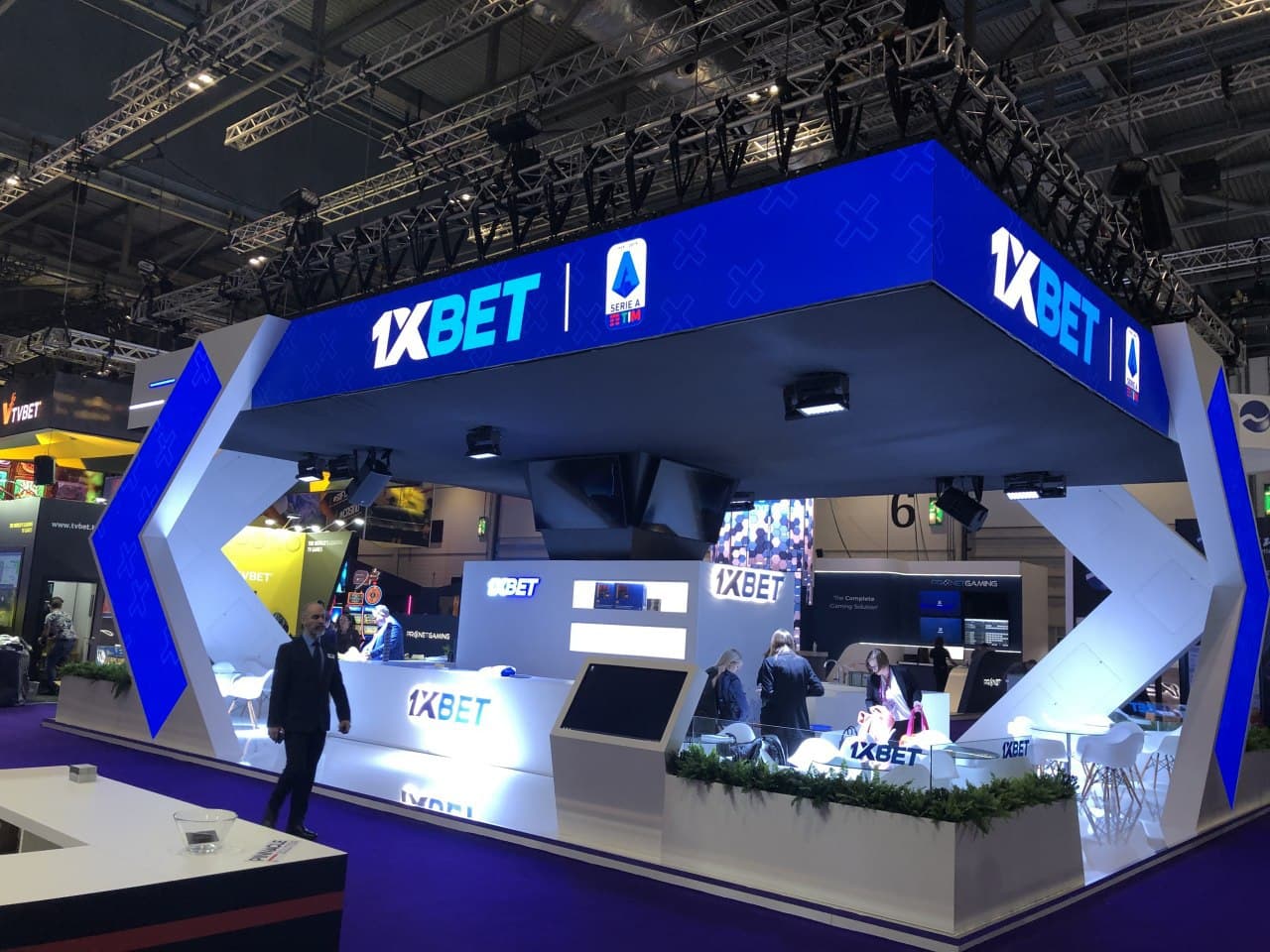 Nominated for the Affiliate Program of the year at the Global Gaming Awards, the 1xBet Team reveals how the bookmaker has built a 30,000-strong network of healthy partnerships across the globe, with each 1xBet Partner receiving feedback and exclusive promotional materials to ensure they accurately represent the 1xBet brand of quality and success.
iGT: How important are affiliates to the betting industry and, in particular, 1xBet?
1xBet Team: The mechanics of affiliate programs make affiliates a vital part of any industry. Betting is no exception because also, thanks to partners, brands manage to increase growth rates. This is quantifiable, with key indicators being new users, deposits, player activity.
We have great respect for the 1xBet affiliate program participants who introduce their audience to our brand. We have more than 30 thousand partners from all over the world on our side, and this list includes both the owners of huge sites and novice bloggers, for example.
The contribution of each affects the results that we achieve. Therefore, a partnership is a two-way road. After all, we, in turn, offer affiliates favourable terms of cooperation.
iGT: What is the key to a successful affiliate program?
1xBet Team: Today, the number of affiliate programs is growing, including among bookmakers, and you need to be able to stand out. How to do it? There may be different approaches here: someone offers high commission rates, someone has an original approach to communication, and someone invents new models of cooperation.
We constantly evaluate our work in the area of ​​partnership programs. Our positive results are reflected in victories and nominations at prestigious awards. For example, this year, we were nominated for the Affiliate Program of the year at the Global Gaming Awards. This is a good sign that we are continuing to move in the right direction.
iGT: How has 1xBet assisted its affiliates to overcome challenges and reach their target markets?
1xBet Team: An affiliate program is a good opportunity to make your project profitable. For many of our affiliates, working with us is their primary source of income.
We are fully aware that partners have their own goals and challenges, and therefore we make collaborating with us reliable and orderly. Each partner can count on feedback and receiving exclusive materials for publication. We stand for quality, and we need partners to convey information about our brand correctly.
1xBet Partners is a story about healthy partnerships, where both parties try to give their maximum to achieve the optimal results.
iGT: What feedback have you received from affiliates over the last year?
1xBet Team: We have received many positive messages from affiliates. 2021 is turning out to be a great year because it's been an exciting sports season: the Euro, the Olympics and dozens of other events. Therefore, we prepared various large promotions for all these activities.
This allowed partners to monetise their traffic, and for us – to introduce new users, who could bet on their favourite sports, to this feast of sporting action.
Let's not forget that 1xBet is also a prominent player in the esports arena. We have major agreements with ESL and WePlay, an excellent range of betting options, plus attractive promotions dedicated to top tournaments. This only expanded the potential for cooperation with us, especially for those sites that do not gravitate towards sports.
In short, the partners are excited about how things are going in 2021. We are too.
iGT: How do you plan to continue to support and help grow your affiliates in the future?
1xBet Team: We have a number of ideas on how to make our affiliate program even better. Of course, we are constantly working on improving what we have, but we also have new ideas in our plans.
We would not want to reveal all our cards yet, but the partners will definitely be happy with any new methods adopted by 1xBet Partners. Stay tuned!