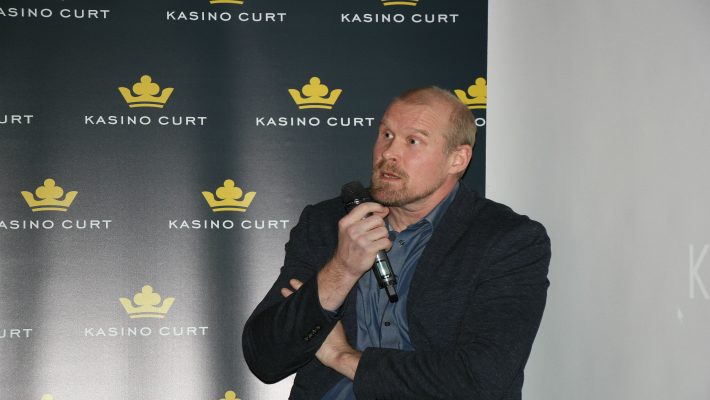 Police forces former NHL tough guy to quit affiliate business
Former NHL player quits his casino affiliate business just weeks after starting it
Former NHL player Sami Helenius has quit his casino affiliate business. Helenius launched his first affiliate site Kasino Curt in the end of October, but he quit his business after the Police of Finland contacted him.
Helenius run his business from Finland, where only three organizations, which merged in the beginning of this year, are allowed to run gambling operations under the Lotteries Act. To avoid legal problems Kasino Curt did not publish marketing materials in Finnish. Instead Kasino Curt decided to target Swedish casino enthusiasts with Swedish marketing materials.
Of the legal problems, Helenius said, "I decided to quit my business, when the Police of Finland sent me a request for clarification. They suspected that we are really marketing to Finns, not to Swedes. After reading their message I immediately understood that there was no way for me to convince them that we are not targeting Finns. Among other things they wanted to know, if Finns could gamble on the gambling sites we wanted to advertise in kasinocurt.com. Finland does not block gambling sites, so of course it's possible. Finland defends its monopoly very, very aggressively, even when the "aggressor" is not targeting Finnish casino enthusiasts. This is very disappointing and frustrating, as I had big plans for Kasino Curt."
Sami Helenius (born January 22, 1974) is a retired Finnish ice hockey player. Known for his role as an enforcer, Helenius played for Calgary Flames, Tampa Bay Lightning, Colorado Avalanche, Dallas Stars and Chicago Blackhawks during his time in NHL. Helenius became known as the "Fighting Finn," as he was the first Finn in NHL known as an enforcer. Kasino Curt was named after Swedish ice hockey coach Curt Lindström, who coached the Finnish men's national ice hockey team between 1993 and 1997, winning Finland's first Ice Hockey World Championships gold medal in 1995.
Related
content_copyCategorized under
About author