How the Rise of In-App Purchases is Influencing the Mobile Gaming Industry?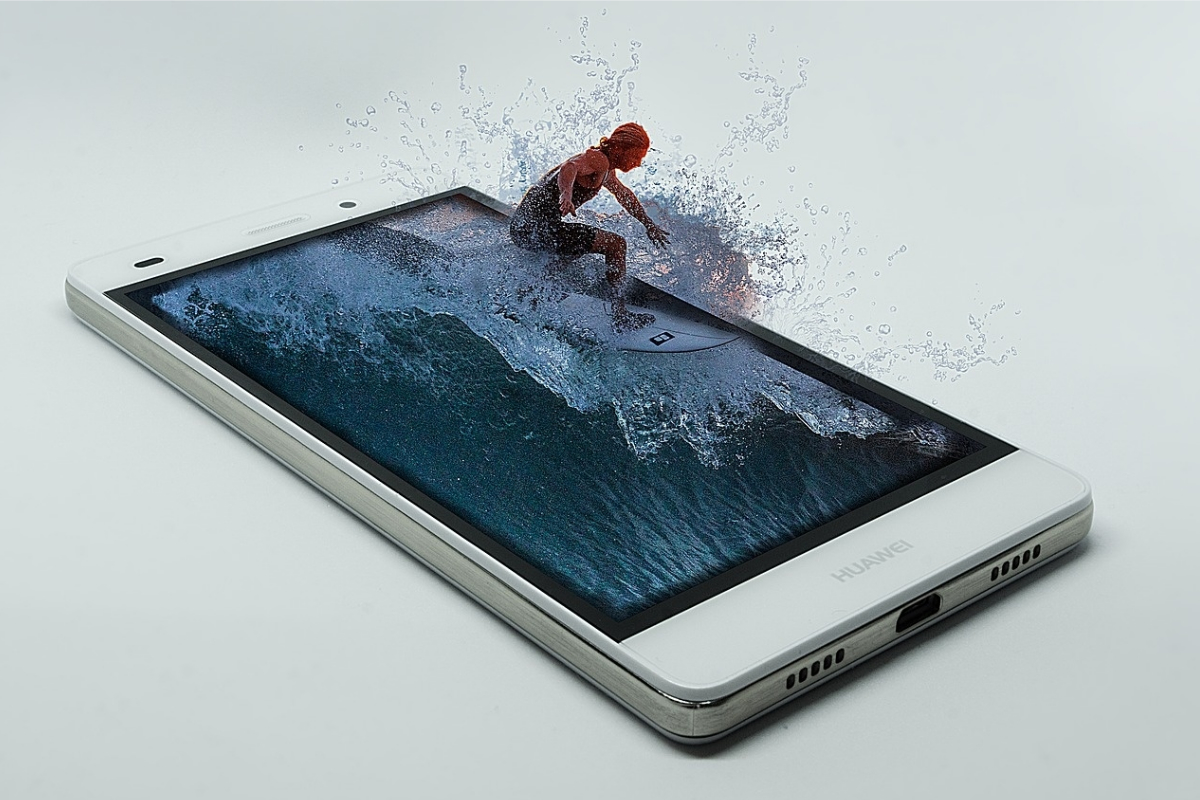 The gaming industry captured the minds of users during 2000s, and now it generates large profits – almost $138 billion in 2018. Developers and operators must be happy about the industry showing growth in revenue of 13.3% compared to 2017.
Following the trend, the mobile gaming market is performing even better. The 25.5% growth means that this sector generates more than a half of a total income (51%). Console and PC segments are nearly equal, having 25% and 24% respectively. There are a number of reasons for mobile games blooming, including in-app purchases.
The freemium spirit
In general, in-app purchases stand for the ability of mobile applications to sell products or services, either virtual or real. Developers invented different approaches to integrating them using various types of apps, features, and interfaces. For instance, there are branded catalogs which sell goods through applications. But in-app purchases are way more typical for free-to-play games.
There is a freemium model of games. Combining features of both free and premium projects, these are completely free downloadable applications with integrated purchases. Owing to this approach, developers earn money with smaller deals inside the app instead of one-time payments. Some of the freemium apps offer simple ads disablement, while others provide unique in-game content. Gambling apps also follow this trend – they offer additional features for money, as well as provide different bonuses for such purchases listed on CasinoBonusCheck.com.
Evolution of mobile games
Now, let's focus on the influence of freemium games growing in popularity. Experts from Scientific Revenue claim that developers move towards commercial sophistication. This trend is typical for projects that rely on micropayments.
To understand how freemium models affect mobile gaming, remember that they change the focus, moving sales from websites or online retailers like Amazon to games themselves. This way, developers can control the process, providing various offers with flexible prices, sales, and promotions.
Here are some of the current trends of the gaming industry:
Multiple points of sale. While premium games are sold on app markets, freemium products can use coins stores, popups with offers, and ubiquitous ads.
Various in-game offers. There may be unique daily or weekly sales, additional content, in-game currency, and so on.
Annuities. These are unique offers, valid during a certain period.
Live Operations. Thanks to in-app purchases, developers can focus on adding new stuff even after the game was launched. They include downloadable content and special promotions dedicated to specific events or major updates.
As small payments are really flexible, developers can easily modify them, trying to reach the maximum engagement. Analysts evaluate the efficiency of in-game content sales and decide whether it's better to add advertisements or focus on unique offers.
Consequences of the freemium rise
So far as it's clearer how in-app purchases set trends, we can think about positive and negative consequences. Note that there is no agreement among experts regarding this.
The good side
Ideal freemium games sell cosmetic changes only. Another approach features different types of content but includes an option to unlock them without paying real money. For example, Temple Run offers various enhancements which are available without extra expenses.
Decent freemium projects should focus on improving players' experience by introducing new content. This is more typical for PC and console games where users can buy new visual styles for characters, unlock extra items and locations.
Free-to-download projects attract way more users who realize that they can easily dive into the game. Also, game providers can focus on improving the single product by implementing Live Operations rather than designing numerous sequels.
The bad side
The modern world is strongly focused on money. That's why the majority of freemium games turn into pay-to-win or pay-to-play projects:
Pay-to-win. Players can buy in-game stuff to become more powerful and beat opponents.
Pay-to-play. Players can evade time limits and prolong the game process with in-app purchases.
In pursuit of revenue, developers focus less on improving the game itself. Many freemium projects create nothing new, simply offering benefits for premium players. This leads to users realizing they can simply pay and win instead of improving skills or building strategies, which kills the thrill of gaming.
The majority of mobile projects push pay-to-play or pay-to-win styles because it's profitable now: Clash of Clans or Fruit Pop, just to name a few. It's much worse for the industry when well-thought series like Dungeon Hunter follow such trends.
Future of in-app purchases
Freemium model works well for game developers as it allows expanding the audience thanks to free downloads and earning more money thanks to engagement strategies. Gamers are free to try different products and decide whether they deserve further investments.
It seems clear that mobile games will expand, generating more revenues compared to PC and console sectors. In-app purchases will definitely grow in popularity as well. Probably, companies will find new ways of implementing this feature, somehow different from pay-to-win and pay-to-play options. Eventually, it all depends on end users as they create the demand.
Last Chance to Join Zurich iGaming Affiliate Conference: Event About Online Gambling Operations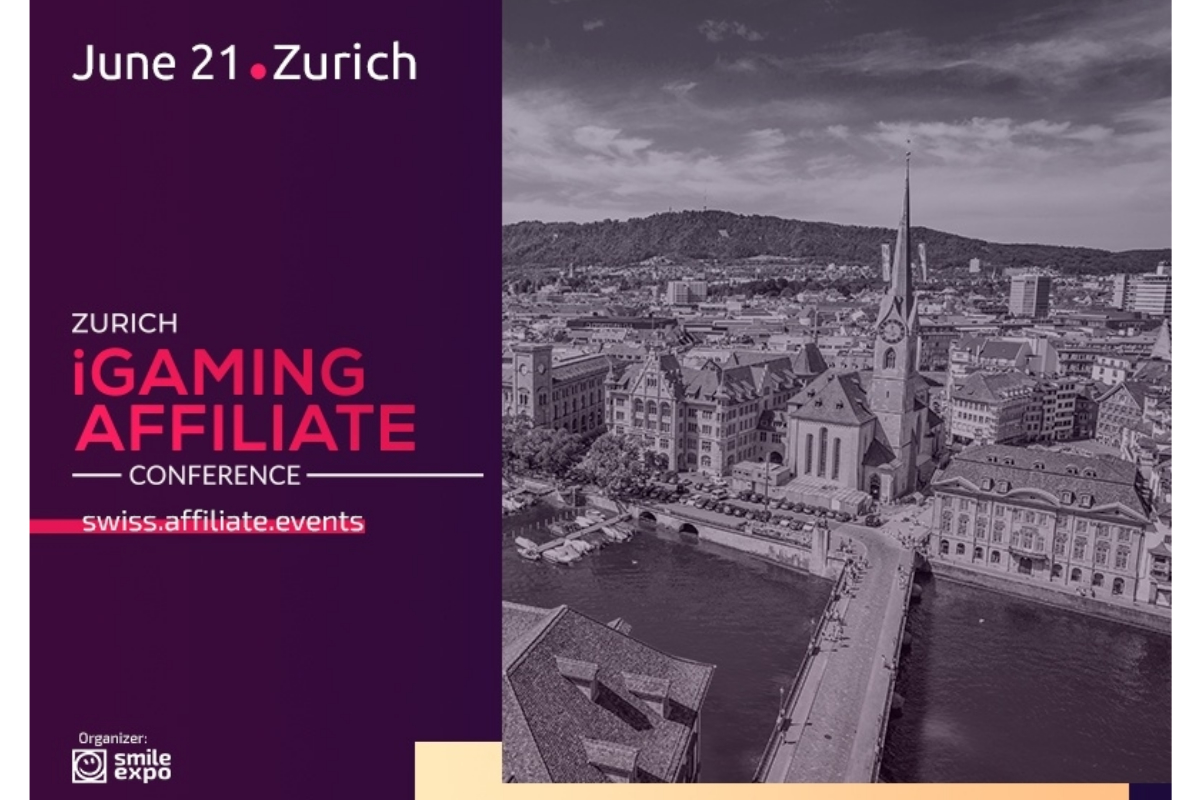 On June 21, an international event company – Smile-Expo – will hold Zurich iGaming Affiliate Conference. It is Switzerland's only event dedicated to online gambling operations and online project promotion using affiliate marketing.
The event will be a platform for sharing experience and establishing cooperation between online casinos and land-based gambling venues.
Conference speakers and participants
The specialized event will bring together representatives of the offline and online gambling industry. It will be attended by casino managers, betting providers, SEO specialists, lawyers, affiliates, and digital agencies from the USA, France, Germany, Greece, Liechtenstein, Luxemburg, and other European countries. They will introduce their companies holding leading iGaming market positions. They include: ORYX Gaming, PartnerMatrix, Endorphina, Red Tiger, Lucky Labz, Rombet, Federbet, Global Bet, Buffalo Partners, Astrea, Expozive, PLANZER LAW, etc.
Top industry experts will make relevant presentations on legal aspects of business operations, company performance optimization, and brand promotion.
Francesco Baranca: general secretary at Federbet. This Belgian non-commercial association combats fixed matches and supports betting companies and their customers.
Dan Iliovici: a specialist in business planning, management, and PR. He is former President of ONJN, the Romanian gambling authority, and Vice President at Rombet.
Robert Toth: has more than 10 years of experience in the iGaming sector. Currently, he is Key Account Manager at Global Bet, the largest independent provider of virtual sports.
Reuben Portanier: a professional with executive management experience in gambling, consultancy, technology, and finances. Director of Business Development at GTG Advocates and Founding Partner at Afilexion Alliance. These companies provide legal and consulting services. The speaker is also Co-Founder and Director at Caledo.
Joe Ewens: journalist and author of many materials dedicated to gambling. Now, he is a managing editor at GamblingCompliance, a provider of an independent legal, regulatory and business analytics in the global iGaming sector.
The conference will be followed by the Talks&Drinks party. Participants will be able to discuss critical issues as well as find new business partners and investors to implement future projects.
Location and organizer
The conference will take place at Sheraton Zurich Hotel. The registration of participants will start at 9:30 a.m.
The event is organized by Smile-Expo, a company that has been conducting international specialized В2В and В2С events for 13 years.
Hurry up to buy a ticket at the 20% discount! You should just use a promo code: PR20. Register to the conference right away.
Event details are available on the official website of Zurich iGaming Affiliate Conference.
Media profile joins Better Collective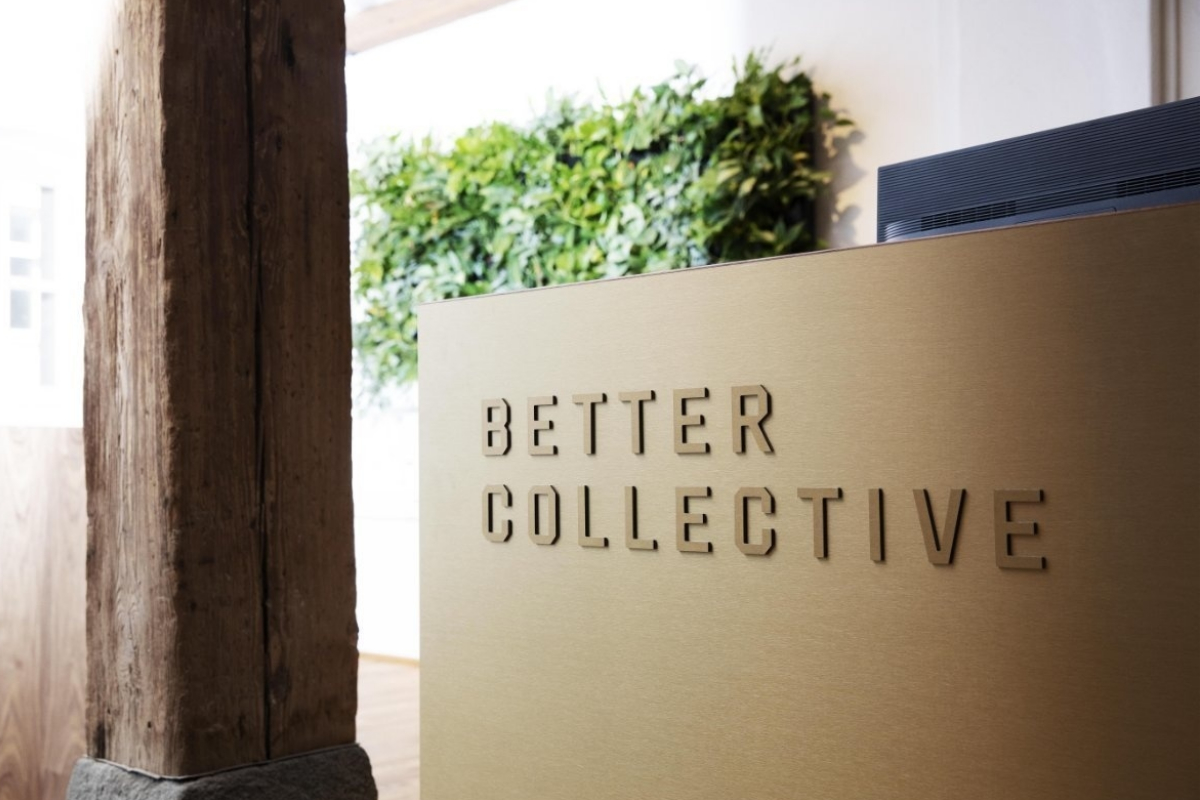 World leading sports betting affiliate, Better Collective, hires former General Manager and Editor-in-Chief of Racing.com, Shane Anderson. Anderson joins the headquarters in Copenhagen where he will take on the position as Senior Director of Group Content & Brand.
On July 1st, 2019, former General Manager and Editor-in-Chief of Racing.com, Shane Anderson, joins Better Collective. In his new position as the Senior Director of Group Content & Brand, Anderson will be in charge of leading an ambitious content strategy that will strengthen the on-site content of Better Collective's brands and products.
Jesper Søgaard, CEO of Better Collective, said: "We are extremely glad to get Shane Anderson on board with us. He comes with many years of managerial experience from within the industry and will help set an ambitious content vision that will empower the Better Collective brands, such as Bettingexpert.com, even further. This will ultimately lead to a better experience for our users."
Shane Anderson said: "I have followed the development that Better Collective has undergone with great admiration over the past few years. I look forward to becoming part of the team in Copenhagen and bringing my experience within journalism to the content production of BC's products to make them even stronger and more appealing to the global community of sports betting fans."
Shane Anderson has been part of Racing.com since its launch in 2014, where he has both had the role as a television presenter, as well as a member of the executive management team.
Smile-Expo to Hold First Georgia iGaming Affiliate Conference Dedicated to CPA Networks and Gambling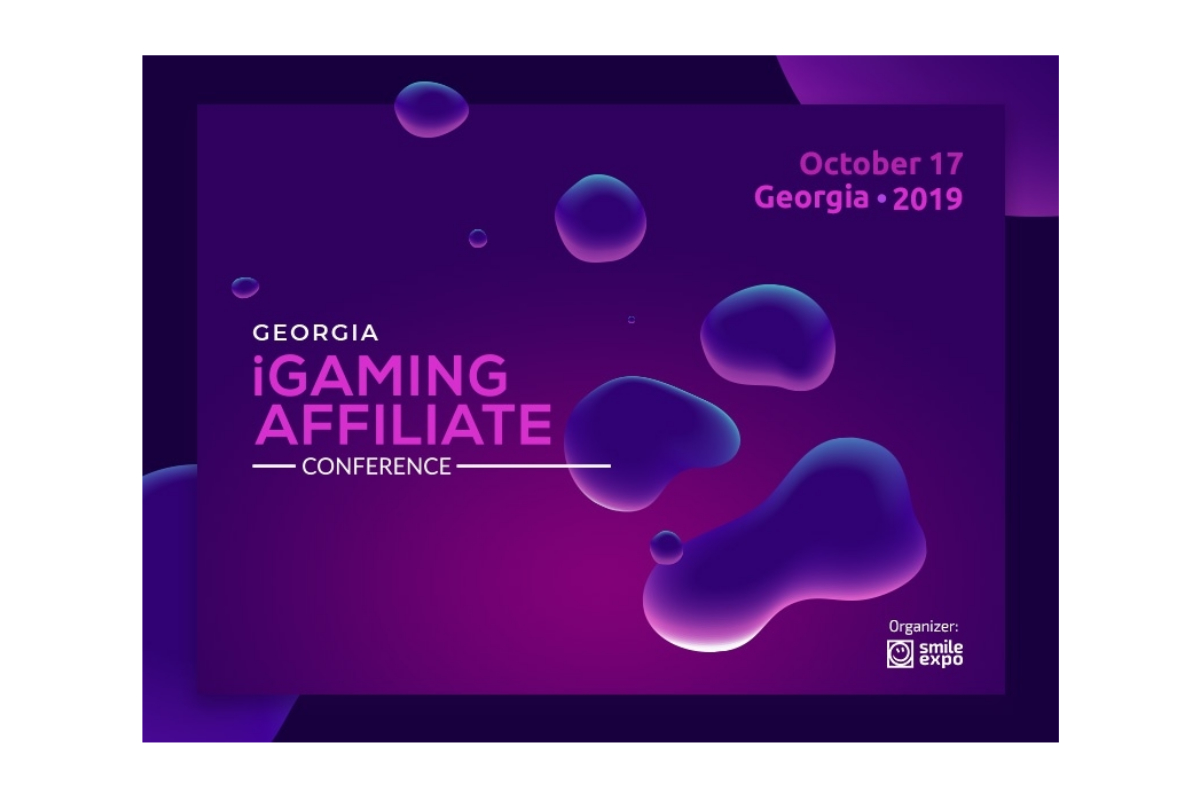 On October 17, Tbilisi will host Georgia iGaming Affiliate Conference, the country's first event dedicated to affiliate marketing in the gambling industry. The event will bring together gambling experts, software developers, and affiliates.
Georgia iGaming Affiliate Conference by Smile-Expo will involve top gambling experts who will share information about new technologies and legal aspects as well as examine affiliate marketing prospects in Georgia and worldwide.
Online Gambling Market in Georgia
The Georgian gambling market is one of the core markets in Eastern Europe. Its traffic is freely accepted by such major affiliate networks as 3sNet, Adventor, and FINAFF.
Besides, Georgian gambling companies use foreign networks to offer their solutions and unique affiliate programs appropriate to their products. The country is included in the map of affiliate programs operating at global and regional levels.
Georgia iGaming Affiliate Conference
It is Georgia's first event dedicated to gambling affiliate marketing, online gambling, and market potential. Invited industry experts will make presentations on online gambling trends, compare legislative issues in different countries, and share secrets of iGaming affiliate program operations.
Exhibition Area
The exhibition area will allow iGaming companies, software developers, and affiliates to present their solutions and services. Attendees will be able to appreciate exhibitors' products and talk to company representatives personally.
Whom the Conference Is Aimed at
Georgia iGaming Affiliate Conference will be useful to affiliates, arbitrage specialists, online casino operators, affiliate network representatives, lawyers, developers of specialized software (web platforms, apps, programs), webmasters, SEO experts, and marketers.
The conference will allow to discover more about the gambling industry regulation, marketing strategies, and gambling affiliate programs. Conference guests will be able to take part in efficient networking, establish beneficial business contacts, and find new partners.
Organizer and Date
The event will be held by Smile-Expo, an international company that has been organizing business events for 13 years. Georgia iGaming Affiliate Conference will take place in the capital of Georgia on October 17.