Highest Paying Affiliate Program Niches for Aussie Bloggers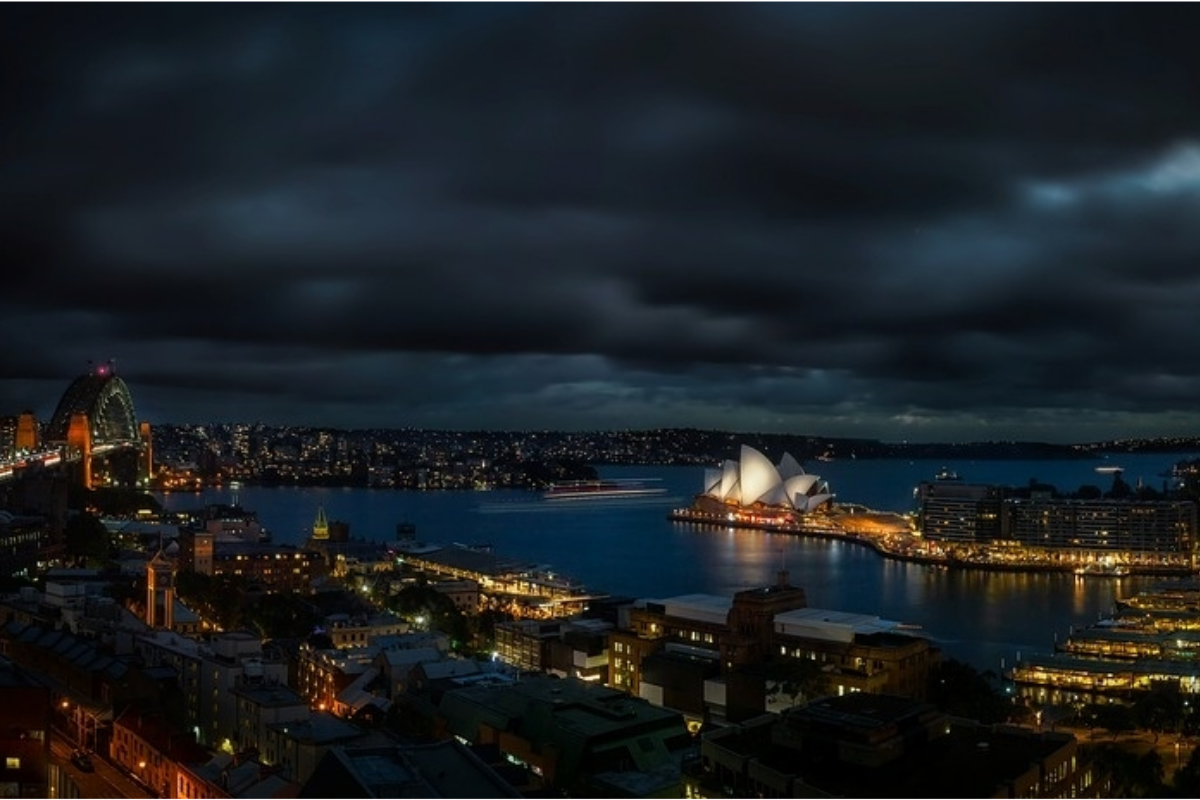 Let's face it, online blogging is slowly losing momentum. Modern users prefer running vlogs on YouTube, writing Instagram posts and short tweets because of the fast pace of life and the overwhelming presence of clip culture. Nevertheless, engaging blog posts and long reads remain pretty popular as people seek a comprehensive vision on various topics.
In Australia, blogging is still 'alive'. Especially, this is true for companies that promote their products or services via corporate blogs. However, solo bloggers can also get their piece of the pie, too. In this case, affiliate marketing looks like one of the best sources of passive income for bloggers regardless of their experience.
But how can one make money using this strategy? What are the best niches and programs for Australian affiliate bloggers? Let's try to find the answers.
Affiliate Marketing Basics
The first thing you should understand before joining any affiliate network is how the process of partnership is organized. Investopedia defines affiliate marketing as an advertising model in which companies pay middlemen for extra traffic and/or leads. Put simply, you, as a blogger, can integrate an affiliate link in your website and get compensation for this. There are three main types of payment:
1, Pay per sale. Partner companies will reward you with a certain percentage of the final price for a product/service purchased by the customer. In this case, you can expect a lavish compensation, but also should convince your website visitors to actually buy something from the partner company.
2, Pay per lead. Here, affiliate marketers get compensation based on conversion rates. As a blogger, you generate leads for merchants, so users don't have to buy products or services but must perform specific actions, e.g. sign up or subscribe to the newsletter.
3, Pay per click. The simplest model that provides for generating traffic only. Bloggers put affiliate links for readers to click them and enter the site. Companies then pay their partners based on the traffic they drive to the website.
Affiliate marketing can really bring stable passive income 24/7, but only persistent users can benefit from it. Here, everything depends on your performance. Moreover, you don't have to deal with angry customers (but we still recommend promoting only quality products that will be useful to end users). When it comes to entering into affiliate partnership, the first thing you should consider is niches or topics you will focus on.
Profitable Niches for Affiliate Marketers
Choosing a product or service to promote isn't a simple task. Some niches such as fashion, clothing, makeup, and jewelry look promising, but they offer minuscule affiliate payouts. This means, you will have to force your readers to buy tons of shoes or rings from the partner website if you want to earn some decent money. Other niches such as gambling are simply illegal. According to Australian laws about casino pokies, both individual providers and advertisers can be penalized for $220,000 per day of prohibited activity. For companies, fines go up to $1.1 million per day.
Hence, you should choose the niche carefully. It's better to be as precise as possible and select more untapped niches. Further, we will list five of the most profitable and popular niches for Australian affiliate bloggers.
1. Finance
Money leads the game in all industries and in our everyday life, too. Within this niche, you can choose different branches such as personal loans, insurance or investment. For example, cryptocurrency trading is highly popular now, so affiliate partnership with a leading crypto exchange should be pretty profitable for bloggers.
Examples: Naritas Finance (AU$100 per lead), Now Finance (AU$50 per lead).
2. Health
This evergreen niche forces people to care about their own health and physical development. Australians are eager to invest in healthy organic products, diet plans or gyms, so consider working with companies that deliver these services and goods. Pregnancy is another highly demanded topic though.
Examples: Bodecare (15% per sale), Pharma Botanica (20% per sale).
3. Home and Garden
Being a relatively rich nation based on Western culture, Australians care about their homes. That's why various cozy stuff for rooms and yards is popular among people here. One of the fresh promising niches is linens. For instance, you can partner with the 'mattress in a box' providers that are relatively new to Australia.
Examples: Hugo Sleep (6% per sale), Sommuto (5% per sale).
4. Love and Relationship
Apart from health, everybody cares about personal relationship. We all want to love and be loved so these ideas will also be demanded. You can choose among different subsections, including dating services for specific categories of people, counseling services, and marriage agencies. The related niches such as gifts or beauty service work fine here, too.
Examples: CitySwoon (10% per sale).
5. Online Education
When it's all going well with health and family, it's time to think about personal development and self-education. Although open online courses were booming a few years ago, these platforms are highly popular now as well. Additionally, various local facilities like schools and universities hold online courses on different topics from geospatial planning to cooking.
Examples: Code Camp (7.5% per sale).
Leading Affiliate Networks for Australians
Finally, we've gathered the most famous and profitable affiliate programs in Australia. Usually, you should only sign up for free, explore available offers from merchants, choose the most suitable one, and integrate links in your website or blog. Don't deal with platforms that feature paid membership as they often have relatively low ROI compared to the sites with free subscription. Still, you can consider upgrading your free plan to a premium one to get more valuable offers from companies.
Now, let's check Australian websites listing affiliate programs:
As well, you can cooperate with global networks like Amazon, eBay, iTunes, and so on.
By choosing a profitable and active niche combined with a reliable affiliate program, you can boost the blog's revenue greatly. Don't expect insane profits in the short term though. Affiliate marketing is about passive and stable income, but it can hardly be a primary earner. But it's still a good option, isn't it?
Gambling.com Group is the 2021 EGR Affiliate of the Year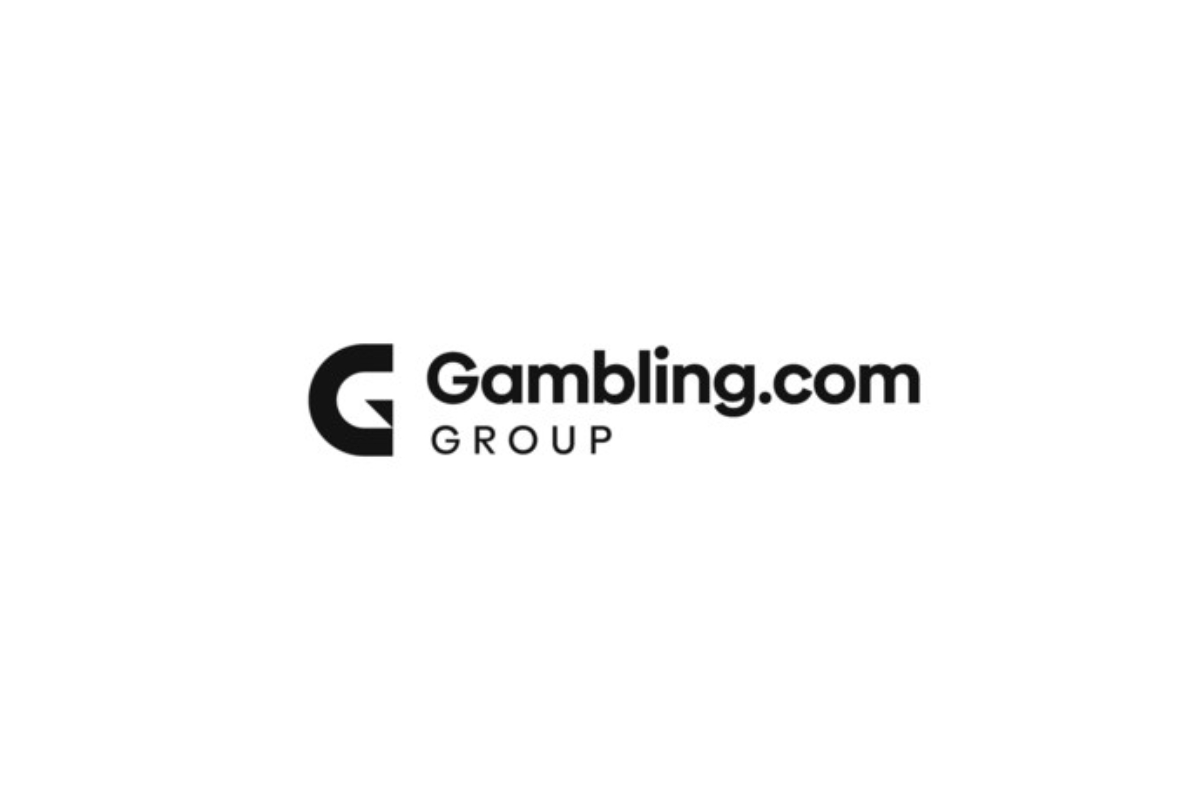 Gambling.com Group Limited, a leading provider of player acquisition services for the regulated global online gambling industry, announced it has won the most prestigious award for affiliates in the online gambling industry: the Affiliate of the Year award presented by eGaming Review ("EGR"). The Group accepted the honor at the 2021 EGR Global Operator Awards in London on November 25th. It is the second time the Group has won the award, following its win in 2018.
Gambling.com Group beat out 15 other affiliates shortlisted in the Affiliate of the Year category by delivering outstanding financial performance during the July 2020 to June 2021 judging period. Not only was the Group a leader in revenue growth, based on public disclosures, but 100 percent of its growth was achieved organically, without any contribution from acquisitions. The Group considers organic revenue to be the hardest thing to achieve in the affiliate industry and the most important financial metric affiliate companies report. This revenue outperformance helped fuel a successful initial public offering (IPO) on the Nasdaq Global Market in New York, making the Group the first online gambling affiliate publicly traded in the United States.
Charles Gillespie, Chief Executive Officer of Gambling.com Group, said of the honor, "Being named the 2021 Affiliate of the Year is the crown jewel on top of a monumental and historic year for the Group. I am grateful to work with our first-class, professional and dedicated team which drove significant growth in the business as well as delivered on our key, strategic projects."
For the Group's Affiliate of the Year nomination, the judges commented, "They have had a stand-out year and quite a lot going for them. Stellar growth and they have done so much over the past year. Differentiation, quality and scale – they cover it all off with a data-driven approach."
The EGR Awards are judged by a team of independent, external judges with a diverse range of in-depth online gambling expertise. The awards were given by EGR Global, a B2B publisher and networking group for the online gambling industry.
Blexr has won its fifth award in three years after being crowned Best Casino Affiliate at the EGR Operator Awards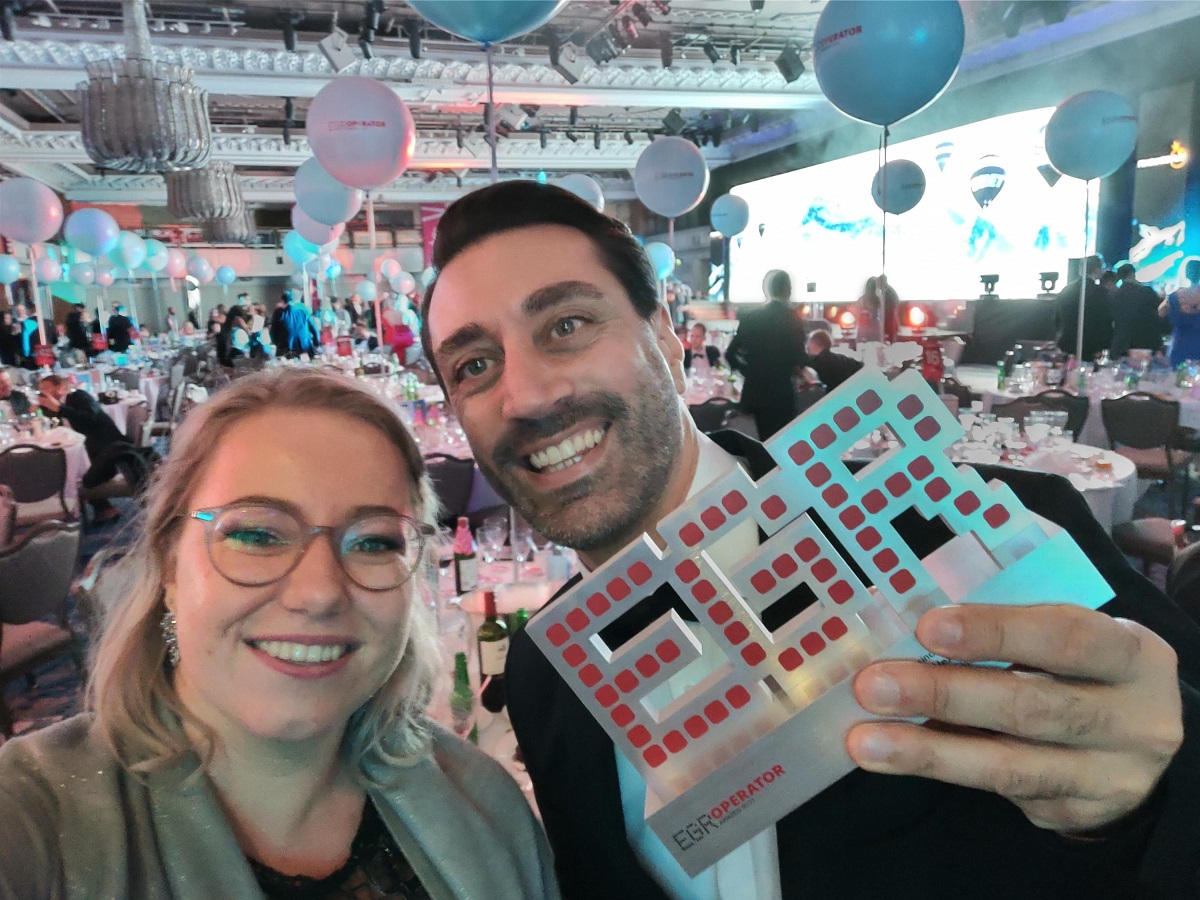 The event, held at the Grosvenor Hotel in London on 25 November, saw Blexr pick up this award for the second time, having previously won the same prize in 2019.
Blexr is a lead generation company which operates in the iGaming and sportsbook affiliate markets. It is a remote-first company with an office in Malta.
The EGR Operator Awards describes itself as the Oscars of the iGaming world, and its judges said Blexr offers "quality products and truly covers the globe".
They added: "Blexr has innovated with some unique features that go over and above the standard affiliate offering, which is always great to see.
"One for the ages – a truly long-standing operation that has successfully evolved with the times, and most importantly with compliance."
Koen Bongers, Blexr's head of marketing, said: "We're absolutely delighted to be recognised once again by the EGR Operator Awards.
"Our whole team works very hard to offer quality products and create innovation, so it's fantastic to win another award, one which all our Blexrians can be very proud of."
Rightlander partners with BetBull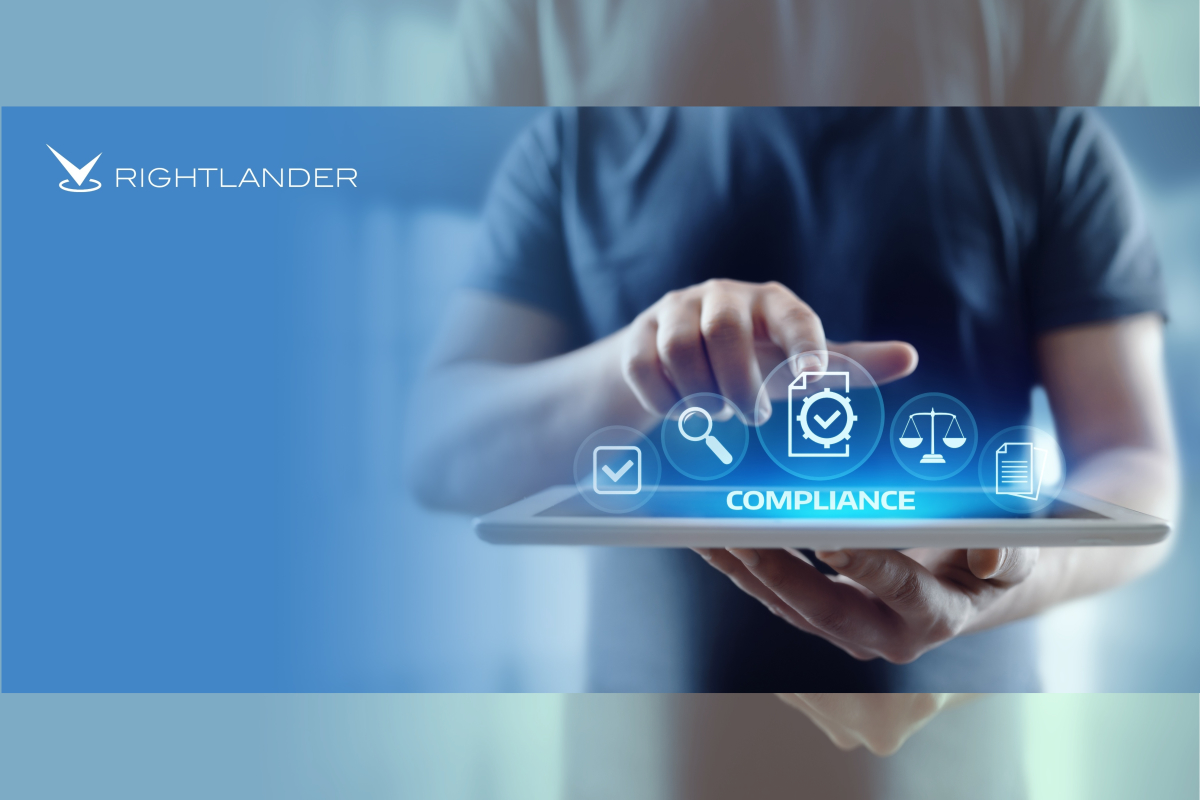 Supplier to help tier one operator improve affiliate compliance
Rightlander.com, the ground-breaking compliance platform has signed a deal with BetBull to help them improve affiliate compliance and boost responsible gambling measures.
Nicole Mitton, Head of Customer Success at Rightlander.com, said: "It's great to see operators like BetBull partnering with Rightlander to ensure adherence to advertising regulations. These efforts are not only noteworthy from a regulatory point of view, but are also a solid indicator that BetBull are invested in protecting the interests of their stakeholders, affiliates and players in regulated markets."
Rightlander will offer its technology which encompasses a comprehensive range of affiliate compliance tools which include the Automated Compliance Monitor, a PPC Monitor and a Proactive Affiliate Finder allowing BetBull to remain proactive and in control of their affiliate marketing.
Gabrielle Mallia, BetBull said: "We decided to opt for Rightlander because of its ability to give further visibility into our affiliate's practices. The PPC Monitor is particularly key in allowing us to ensure adherence to policies specifically related to keywords and geos of promotion. Rightlander increases the efficiency in our compliance monitoring with its wide scope and allows us to quickly identify any breaches should they occur."
The Automated Compliance Monitor helps detect non-compliant content across territories including the United Kingdom, Sweden, Denmark, Australia and the United States. The monitor flags potential violations such as missing terms and conditions, outdated offers, incorrect marketing assets allowing BetBull to remain compliant according to their jurisdiction's regulations.
The Proactive Affiliate Finder scans millions of web pages every month to identify new and prominent sites and the innovative PPC Monitor identifies harmful ads to stop them from appearing on an operator's branded keywords.