Highest Paying Affiliate Program Niches for Aussie Bloggers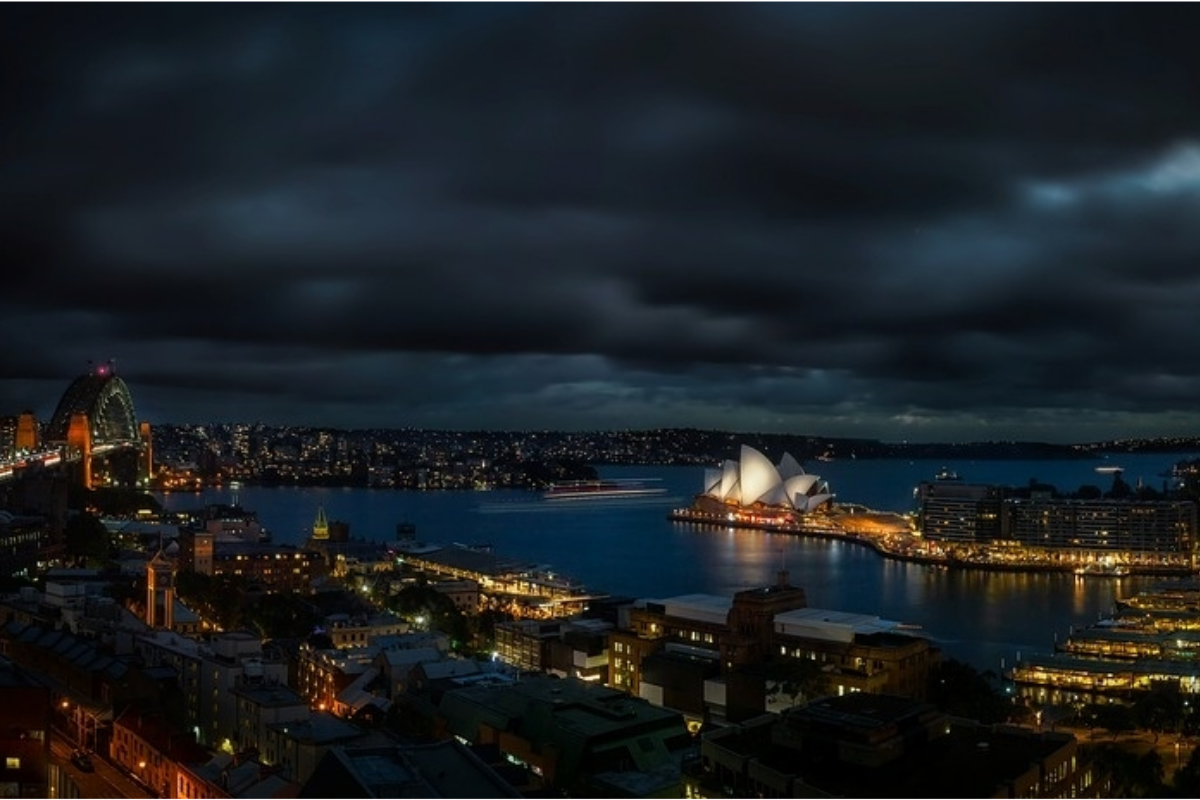 Let's face it, online blogging is slowly losing momentum. Modern users prefer running vlogs on YouTube, writing Instagram posts and short tweets because of the fast pace of life and the overwhelming presence of clip culture. Nevertheless, engaging blog posts and long reads remain pretty popular as people seek a comprehensive vision on various topics.
In Australia, blogging is still 'alive'. Especially, this is true for companies that promote their products or services via corporate blogs. However, solo bloggers can also get their piece of the pie, too. In this case, affiliate marketing looks like one of the best sources of passive income for bloggers regardless of their experience.
But how can one make money using this strategy? What are the best niches and programs for Australian affiliate bloggers? Let's try to find the answers.
Affiliate Marketing Basics
The first thing you should understand before joining any affiliate network is how the process of partnership is organized. Investopedia defines affiliate marketing as an advertising model in which companies pay middlemen for extra traffic and/or leads. Put simply, you, as a blogger, can integrate an affiliate link in your website and get compensation for this. There are three main types of payment:
1, Pay per sale. Partner companies will reward you with a certain percentage of the final price for a product/service purchased by the customer. In this case, you can expect a lavish compensation, but also should convince your website visitors to actually buy something from the partner company.
2, Pay per lead. Here, affiliate marketers get compensation based on conversion rates. As a blogger, you generate leads for merchants, so users don't have to buy products or services but must perform specific actions, e.g. sign up or subscribe to the newsletter.
3, Pay per click. The simplest model that provides for generating traffic only. Bloggers put affiliate links for readers to click them and enter the site. Companies then pay their partners based on the traffic they drive to the website.
Affiliate marketing can really bring stable passive income 24/7, but only persistent users can benefit from it. Here, everything depends on your performance. Moreover, you don't have to deal with angry customers (but we still recommend promoting only quality products that will be useful to end users). When it comes to entering into affiliate partnership, the first thing you should consider is niches or topics you will focus on.
Profitable Niches for Affiliate Marketers
Choosing a product or service to promote isn't a simple task. Some niches such as fashion, clothing, makeup, and jewelry look promising, but they offer minuscule affiliate payouts. This means, you will have to force your readers to buy tons of shoes or rings from the partner website if you want to earn some decent money. Other niches such as gambling are simply illegal. According to Australian laws about casino pokies, both individual providers and advertisers can be penalized for $220,000 per day of prohibited activity. For companies, fines go up to $1.1 million per day.
Hence, you should choose the niche carefully. It's better to be as precise as possible and select more untapped niches. Further, we will list five of the most profitable and popular niches for Australian affiliate bloggers.
1. Finance
Money leads the game in all industries and in our everyday life, too. Within this niche, you can choose different branches such as personal loans, insurance or investment. For example, cryptocurrency trading is highly popular now, so affiliate partnership with a leading crypto exchange should be pretty profitable for bloggers.
Examples: Naritas Finance (AU$100 per lead), Now Finance (AU$50 per lead).
2. Health
This evergreen niche forces people to care about their own health and physical development. Australians are eager to invest in healthy organic products, diet plans or gyms, so consider working with companies that deliver these services and goods. Pregnancy is another highly demanded topic though.
Examples: Bodecare (15% per sale), Pharma Botanica (20% per sale).
3. Home and Garden
Being a relatively rich nation based on Western culture, Australians care about their homes. That's why various cozy stuff for rooms and yards is popular among people here. One of the fresh promising niches is linens. For instance, you can partner with the 'mattress in a box' providers that are relatively new to Australia.
Examples: Hugo Sleep (6% per sale), Sommuto (5% per sale).
4. Love and Relationship
Apart from health, everybody cares about personal relationship. We all want to love and be loved so these ideas will also be demanded. You can choose among different subsections, including dating services for specific categories of people, counseling services, and marriage agencies. The related niches such as gifts or beauty service work fine here, too.
Examples: CitySwoon (10% per sale).
5. Online Education
When it's all going well with health and family, it's time to think about personal development and self-education. Although open online courses were booming a few years ago, these platforms are highly popular now as well. Additionally, various local facilities like schools and universities hold online courses on different topics from geospatial planning to cooking.
Examples: Code Camp (7.5% per sale).
Leading Affiliate Networks for Australians
Finally, we've gathered the most famous and profitable affiliate programs in Australia. Usually, you should only sign up for free, explore available offers from merchants, choose the most suitable one, and integrate links in your website or blog. Don't deal with platforms that feature paid membership as they often have relatively low ROI compared to the sites with free subscription. Still, you can consider upgrading your free plan to a premium one to get more valuable offers from companies.
Now, let's check Australian websites listing affiliate programs:
As well, you can cooperate with global networks like Amazon, eBay, iTunes, and so on.
By choosing a profitable and active niche combined with a reliable affiliate program, you can boost the blog's revenue greatly. Don't expect insane profits in the short term though. Affiliate marketing is about passive and stable income, but it can hardly be a primary earner. But it's still a good option, isn't it?
Media profile joins Better Collective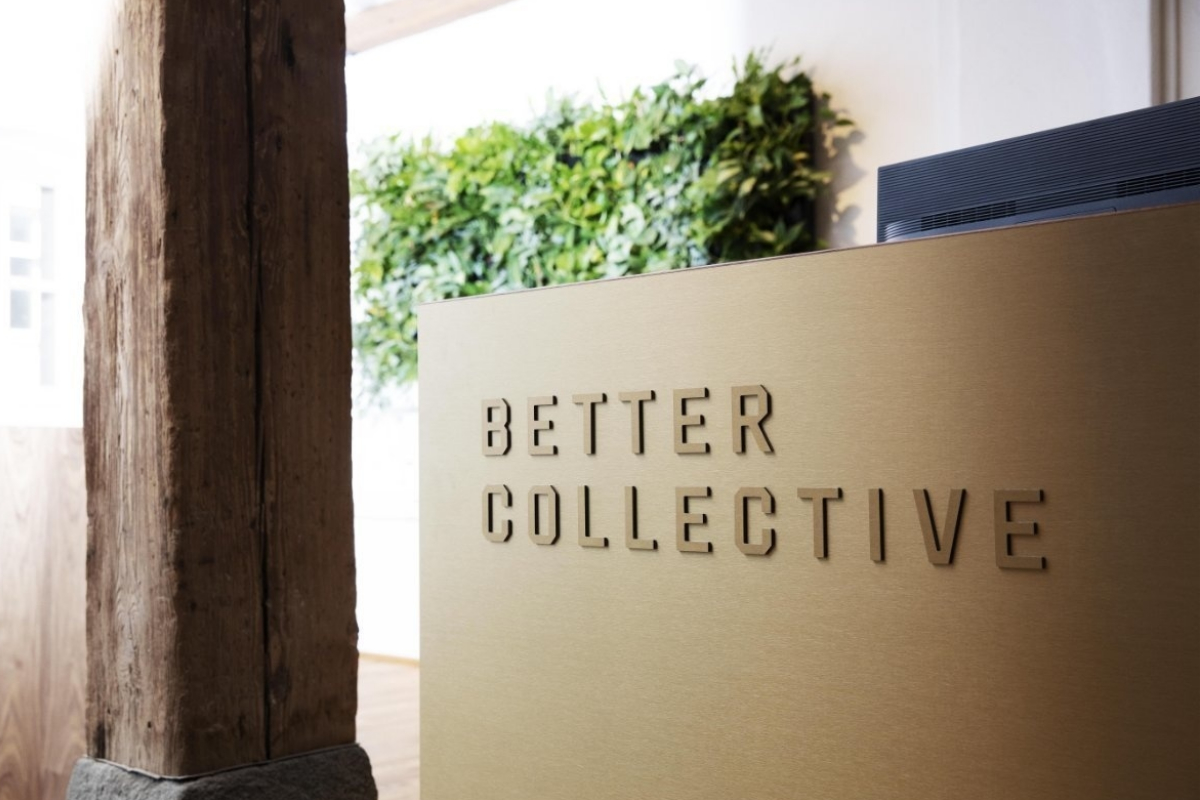 World leading sports betting affiliate, Better Collective, hires former General Manager and Editor-in-Chief of Racing.com, Shane Anderson. Anderson joins the headquarters in Copenhagen where he will take on the position as Senior Director of Group Content & Brand.
On July 1st, 2019, former General Manager and Editor-in-Chief of Racing.com, Shane Anderson, joins Better Collective. In his new position as the Senior Director of Group Content & Brand, Anderson will be in charge of leading an ambitious content strategy that will strengthen the on-site content of Better Collective's brands and products.
Jesper Søgaard, CEO of Better Collective, said: "We are extremely glad to get Shane Anderson on board with us. He comes with many years of managerial experience from within the industry and will help set an ambitious content vision that will empower the Better Collective brands, such as Bettingexpert.com, even further. This will ultimately lead to a better experience for our users."
Shane Anderson said: "I have followed the development that Better Collective has undergone with great admiration over the past few years. I look forward to becoming part of the team in Copenhagen and bringing my experience within journalism to the content production of BC's products to make them even stronger and more appealing to the global community of sports betting fans."
Shane Anderson has been part of Racing.com since its launch in 2014, where he has both had the role as a television presenter, as well as a member of the executive management team.
Smile-Expo to Hold First Georgia iGaming Affiliate Conference Dedicated to CPA Networks and Gambling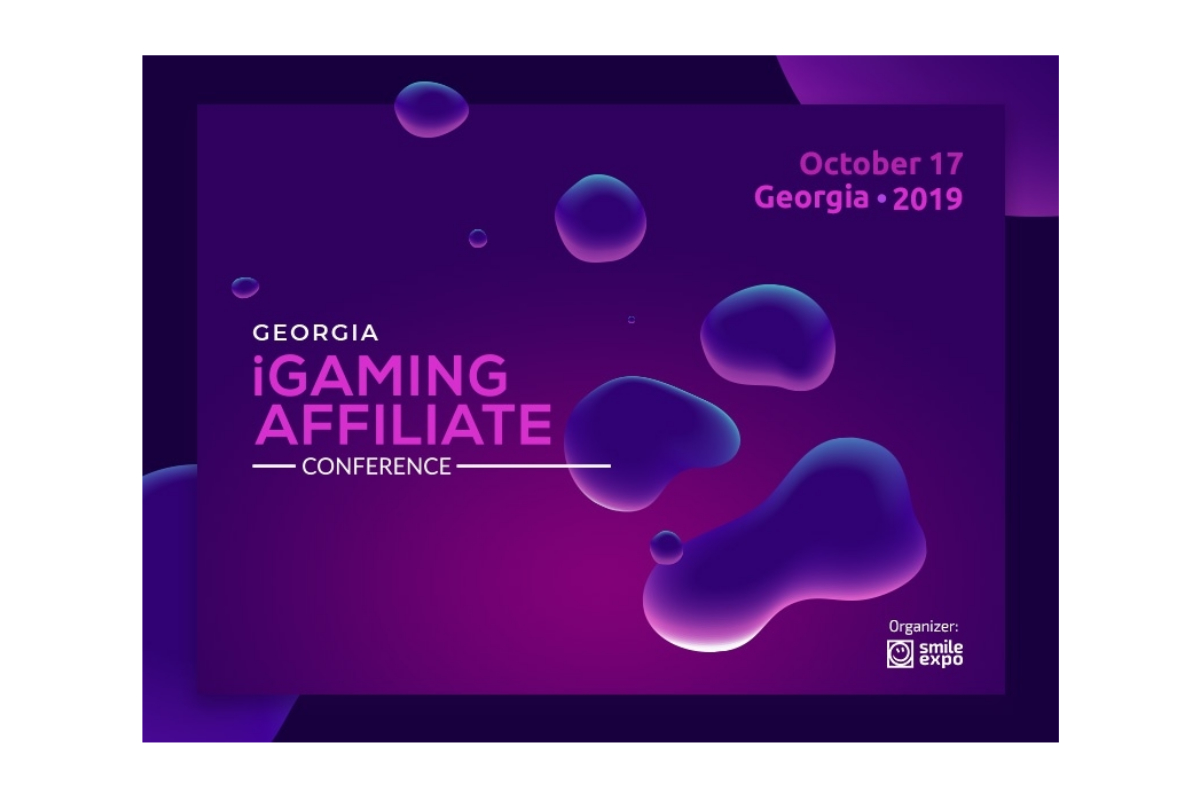 On October 17, Tbilisi will host Georgia iGaming Affiliate Conference, the country's first event dedicated to affiliate marketing in the gambling industry. The event will bring together gambling experts, software developers, and affiliates.
Georgia iGaming Affiliate Conference by Smile-Expo will involve top gambling experts who will share information about new technologies and legal aspects as well as examine affiliate marketing prospects in Georgia and worldwide.
Online Gambling Market in Georgia
The Georgian gambling market is one of the core markets in Eastern Europe. Its traffic is freely accepted by such major affiliate networks as 3sNet, Adventor, and FINAFF.
Besides, Georgian gambling companies use foreign networks to offer their solutions and unique affiliate programs appropriate to their products. The country is included in the map of affiliate programs operating at global and regional levels.
Georgia iGaming Affiliate Conference
It is Georgia's first event dedicated to gambling affiliate marketing, online gambling, and market potential. Invited industry experts will make presentations on online gambling trends, compare legislative issues in different countries, and share secrets of iGaming affiliate program operations.
Exhibition Area
The exhibition area will allow iGaming companies, software developers, and affiliates to present their solutions and services. Attendees will be able to appreciate exhibitors' products and talk to company representatives personally.
Whom the Conference Is Aimed at
Georgia iGaming Affiliate Conference will be useful to affiliates, arbitrage specialists, online casino operators, affiliate network representatives, lawyers, developers of specialized software (web platforms, apps, programs), webmasters, SEO experts, and marketers.
The conference will allow to discover more about the gambling industry regulation, marketing strategies, and gambling affiliate programs. Conference guests will be able to take part in efficient networking, establish beneficial business contacts, and find new partners.
Organizer and Date
The event will be held by Smile-Expo, an international company that has been organizing business events for 13 years. Georgia iGaming Affiliate Conference will take place in the capital of Georgia on October 17.
Participants of Zurich iGaming Affiliate Conference: Countries, Areas, and Companies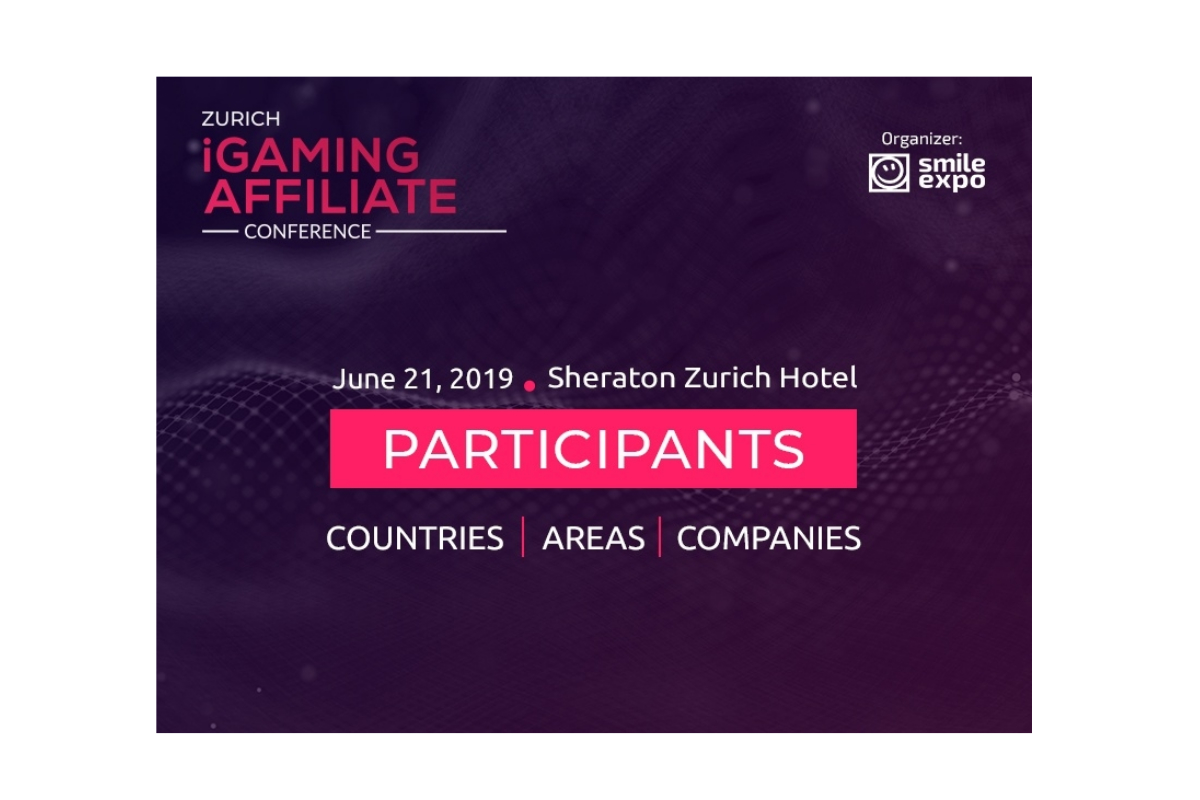 On June 21, Switzerland will host Zurich iGaming Affiliate Conference. It is the country's first event uniting gambling business representatives and specialists from affiliate marketing companies.
Why is it important to attend the event?
Zurich iGaming Affiliate Conference is Switzerland's only event bringing together the specialized audience and providing relevant practical knowledge about online gambling business operations. Representatives of virtual casinos and land-based gambling venues will meet and share their experience.
As part of the conference, speakers will talk about market trends, industry regulation, project promotion, and affiliate marketing opportunities. They will present case studies and give answers to guests' questions.
Each participant is a potential business partner. Therefore, due to efficient networking, local gambling operators and foreign gambling companies will obtain new companions, while affiliate network representatives will be able to agree on collaboration with casinos and webmasters. Besides, guests will get a chance to meet investors who are ready to assist in implementing various projects.
Who will participate in the event?
The event dedicated to gambling and СРА networks will become a meeting point for gambling market players engaged in online and offline segments. They include casino managers, SEO specialists, arbitrage experts, webmasters, lawyers, and digital agencies. They will represent such companies and organizations as DAO.Casino, PartnerMatrix, Endorphina, Red Tiger, Lucky Labz, Rombet, Planzer Law, Federbet, Global Bet, Buffalo Partners, Astrea, Expozive, PLANZER LAW, and so on.
The wide geography of conference participants consists of experts from Italy, Germany, Sweden, the UK, Malta, and other European countries, as well as the USA and South Caucasus.
The specially prepared infographics will allow you to examine focus areas of participants and the full list of countries represented by them.
Noteworthy is that the international event will be attended by representatives of leading offline and online casinos.
The event will be concluded with an incredible afterparty in the Talks&Drinks format. The party will be the best place for finding new partners, making successful deals, and introducing your own projects.
To communicate with top gambling representatives, register to the event.
Buy tickets at a 20% discount! You should just use the PR20 promotion code.  Buy a ticket >>>