Casino Games for Real Money – Choosing One to Play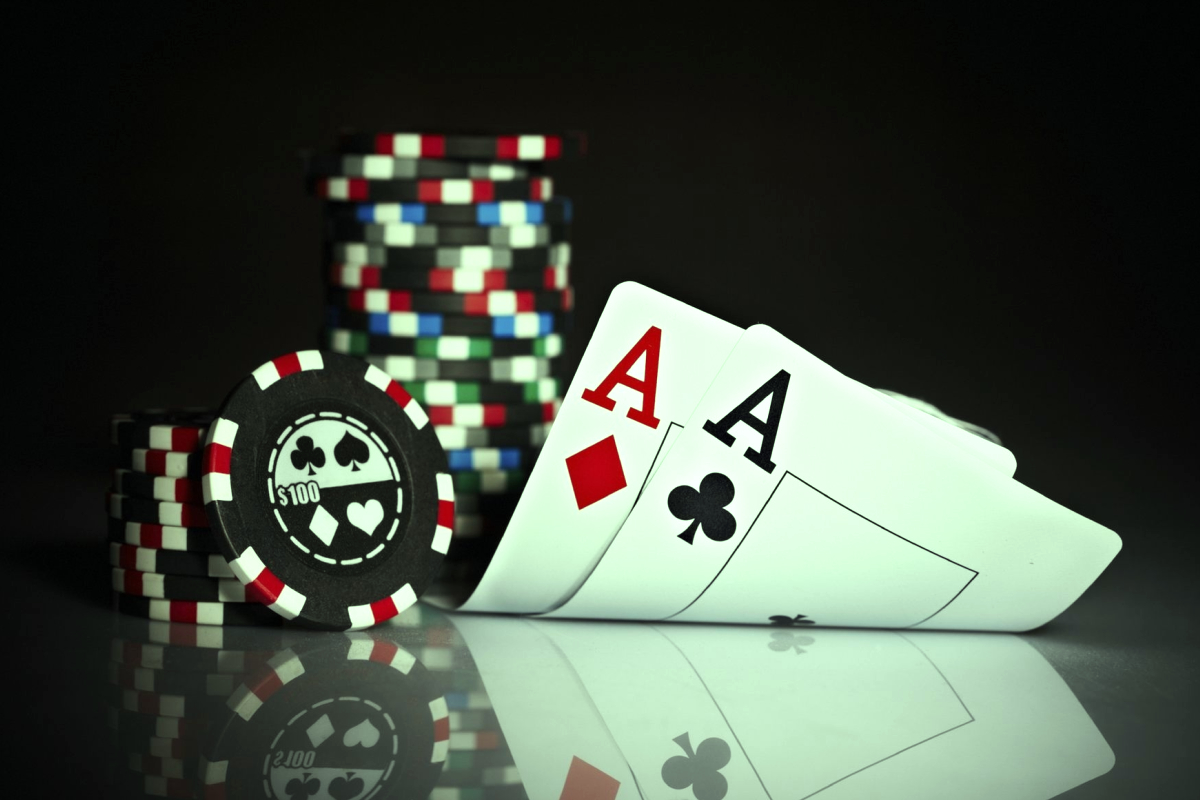 TThis post tells how to pick a casino game for real money, prioritizing slots, roulette, baccarat and blackjack.
What to Play? Choosing Casino Games for Real Money
The gambling industry has so much to offer that newcomers may feel uncomfortable and uncertain. It's better to learn about available games beforehand to make the first casino experience pleasant. There are lots of helpful lists of casinos and their features on the Internet, like the one with the best real money casino games by MoneyCasinosHowTo. We've tried to prepare a similar guide to the most popular games which you can play both offline and online.
Gambling for Real Money
Considering all the risks, remember the golden rule: casinos always win in the long run. There's always a house edge: check the percentage to know what to expect. There's no way you can beat the casino, but there are numerous options to make some profits. Before wagering your money, set some limits and don't exceed them. Even if your goal is to hit a big jackpot, remember that just enjoying the process is anyway more important.
Return to Player percentage shows how much gamblers get back: for instance, an RTP of 95% indicates that you will get, on average, $0.95 for a $1 stake. Games differ in their RTPs greatly: obviously, the higher is this number, the more winning chances you have.
As for the casino games, they can be divided into two big categories: chance-based and skill-based ones.
Games of Chance
These games depend on pure luck. Players simply place their bets and wait for the results. You can't apply skills or knowledge to influence the process. Slots are undoubtedly the most popular category that is qualified as games of chance. Apart from them, you can enjoy roulette, baccarat, as well a number of less known entertainments: craps, sic bo, bingo, keno.
Slots
Leading software providers launch new slots each month or even more often. There are thousands of unique titles, including branded ones designed in a partnership with famous franchises like Game of Thrones or Marvel's Avengers.
Slots require no specific actions from you – just start spinning. There are various types of them, from traditional 3-reeled slots to ones with multiple reels, paylines, and screens. Players love progressive jackpots like Mega Moolah where the total prize amount increases with each bet.
Roulette
Roulette is a big wheel with numbers divided into two colors. The more specific is a betting condition (for example, guessing a number instead of just a color), the more you can get.
There are three basic types of roulette:
European: the traditional version with 37 sectors
American: features two zero sectors and a low RTP (94.74% compared to 97.3% in the previous type)
French: the variation of European roulette with more loyal rules
You can also find mini-roulettes with fewer numbers, multi-ball or multi-wheel examples.
Baccarat
This card game is similar to blackjack, but neither players nor a dealer can influence the process. In baccarat, participants get two cards and, sometimes, draw a third one when specific conditions are met. Who earns 9 points, wins. Gamblers can wager on three fields: Player, Bank or Tie. Average RTP is 99%.
Other games
Land-based and web casinos sometimes offer less popular games of chance:
Craps (a 98-99% RTP): a traditional dice-based game with bets on numbers or sums
Sic Bo (a 96-98% RTP): chinese craps with three dices and more betting options
Lotto (a 70-90% RTP): players fill cards with numbers to build a winning combination
Money wheel (a 75-90% RTP): a kind of roulette without colors
Games of Skill
These games don't depend on chance: players can use their skills and experience to change the results. But luck has a definitive impact here as well.
Poker
Probably, it's the most well-known card game. Poker players compete with each other, trying to build the most powerful combination. In the most popular version called Texas Hold'em, they can select from two cards on hand and five cards on the table. Math skills are extremely useful in poker, as you have to count cards and use probability theory.
There are dozens of game variations with different rules. Here some of them:
Omaha: players have four cards on hand and five on the table
Stud: players have seven cards on hand but four of them are visible for everyone
Draw: players can redraw cards if they want
Pai Gow: players collect two hands: with a five-card combination and a two-card one
Poker is, to a large extent, about math but also about emotions. Bluffing is an inevitable part of the game. By mastering bluffing skills, players can manipulate the process and make opponents believe in what isn't actually a true situation.
Blackjack
Here's another popular card game where the main goal is to beat croupier's hand and don't exceed 21 points. Similarly to baccarat, players draw cards and count their value. However, in blackjack, they can ask for extra cards or wait for the dealer's move. Different versions may feature one or more decks with re-shuffling, as well as several betting options and extra rules like splitting pairs or doubling stakes. This game is suitable namely for those gamblers who are good at cards and math but don't want to compete with other players. An average RTP is more than 99%.
Choosing the Best Real-Money Game
The choice always depends on personal preferences. First of all, decide whether you want to relax or be involved in an intense social game which requires some skills. There are lots of options for both intentions. After choosing a game you want to wager in, you'll see that there are lots of variations, including rather unexpected and exotic ones. Explore the world of real-money gambling to the fullest.
Good Game Limited offloads esports news site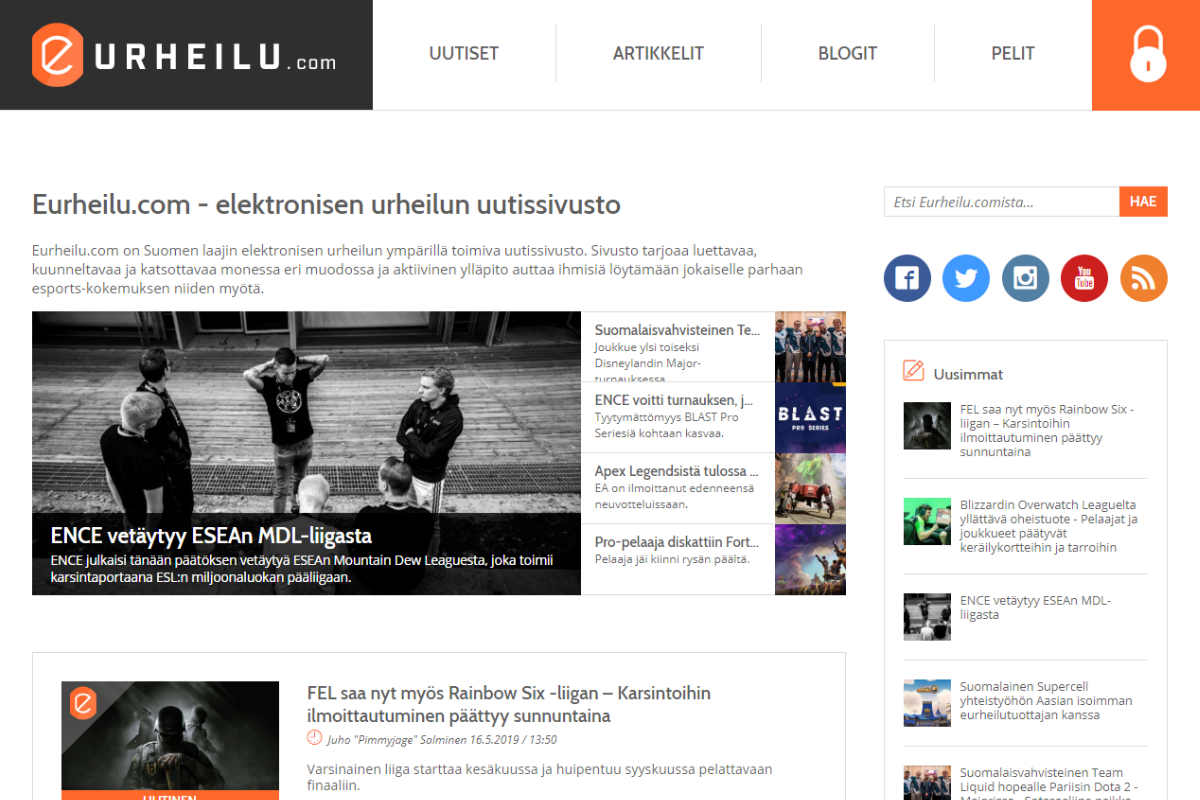 The affiliate company behind Bojoko.com sells Eurheilu.com to Esports Media Solutions for an undisclosed sum
Good Game Limited, the online casino affiliate organisation behind popular comparison site Bojoko.com, has sold its esports news asset Eurheilu.com for an undisclosed sum.
The site has been purchased by Esports Media Solutions and will allow Good Game to reinvest and fully focus on driving growth in Bojoko.
Eurheilu.com was launched in early 2016 and is updated daily with news, features, interviews, streams and guides about the thriving esports industry.
It has proved particularly popular among enthusiasts in Finland and other Nordic countries as esports continues to grow rapidly across the region.
Aleksi Halsas, co-founder of Esports Media Solutions, said: "Our Eurheilu.com acquisition supports our strategy in Finland well and we are extremely excited about the opportunities it presents us."
The sale of Eurheilu.com comes a little over a year after Good Game sold its network of Finnish online casino comparison sites to XLMedia for a total consideration of €15 million.
Good Game now operators just one site, Bojoko.com, which is being positioned as the Trip Advisor of the online casino world.
Bojoko, which was launched in 2017, allows operators and suppliers to upload their own listings with players able to leave their own ratings and reviews.
It has proved a hugely popular concept with operators, suppliers and players alike, with more than 320 casinos and suppliers listed to date.
Joonas Karhu, chief business officer at Good Game Limited, said: "We have spent the past few years building Eurheilu.com into a popular and thriving esports information site and community.
"But as we continue to invest more time and resources into establishing Bojoko as the most popular online casino comparison site in the UK and beyond, the time was right to sell the brand.
"We are thrilled that Esports Media Solutions will be running the site moving forwards as their passion and expertise will take it to the next level."
5 Panel Discussions at Zurich iGaming Affiliate Conference: What Will Experts Talk About?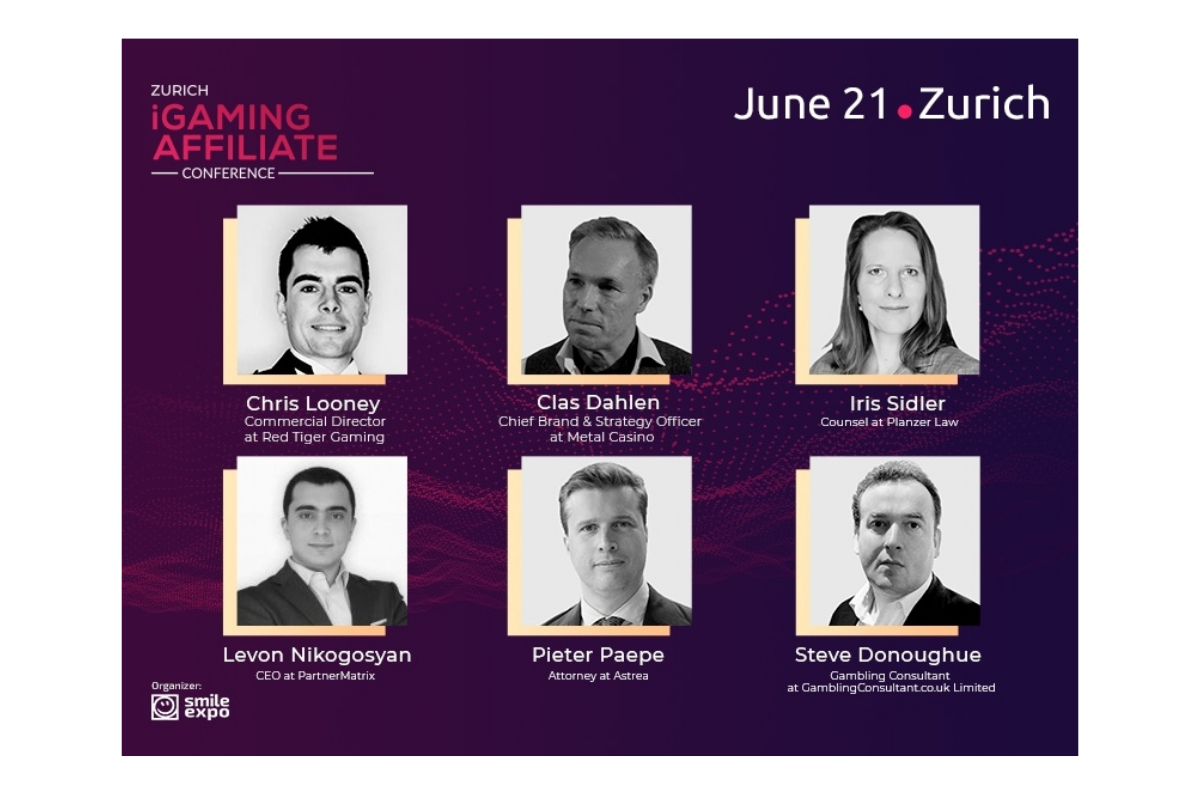 On June 21, Switzerland's first and single event dedicated to gambling business and affiliate marketing – Zurich iGaming Affiliate Conference – will feature five panel discussions.
They will allow experts from various sectors to share their experience and discuss market trends.
Panel discussion: How to create and maintain an attractive online offer
It will be focused on offer issues: what they should be in order to increase customer loyalty and retain clients. Participants include

Chris Looney,

Commercial Director at Red Tiger Gaming, who has been engaged in the gambling and microgaming industry since 2010.
Panel discussion: Successful affiliate marketing: how to attract online players
Speakers will reveal how an online gambling project can catch the interest of potential customers so that they decide to join it. The discussion will involve

Clas Dahlen

, The Best Marketing Executive 2013 in Sweden and Chief Brand & Strategy Officer at Metal Casino, as well as gambling expert

Levon Nikogosyan

, CEO at PartnerMatrix.
Panel discussion: Belgium and Switzerland: comparing two markets
Participants will explain how these two jurisdictions should establish mutually beneficial business. One of the speakers is

Pieter Paepe

, Attorney at Astrea, specializing not only in gaming, but also in sports, healthcare, IT, electronic communications, and broadcasting.
Panel discussion: Data protection issues
Experts will tell guests what measures should be taken to protect private data of both players and companies. Participants include

Iris Sidler

, a lawyer with 12 years of experience in IP, IT, and communications.
Panel discussion: Responsible gambling as the future of gambling
Experts will highlight why companies should necessarily comply with the responsible gambling concept in order to protect players from negative consequences of gambling. The discussion involves

Steve Donoughue

, Gambling Consultant at GamblingConsultant.co.uk Limited, who has been operating in the online and offline gambling sector for 25 years.
Exhibition Area and Networking
Besides panel discussions, participants of Zurich iGaming Affiliate Conference will be able to attend the exhibition area where companies will introduce their iGaming solutions.
By the way, all participants will be able to find business partners during networking. Note: each visitor is a potential client.
Venue and Organizer
Zurich iGaming Affiliate Conference will take place at Sheraton Zurich Hotel at the address: Pfingstweidstrasse 100, Zurich, Switzerland.
The event is organized by Smile-Expo, a company that has been holding high-tech business conferences for 13 years.
Hurry up to buy a ticket to Zurich iGaming Affiliate Conference at the reduced price, as it will go up on May 20!
Invitation to presentation of Better Collective's Q1 report 2019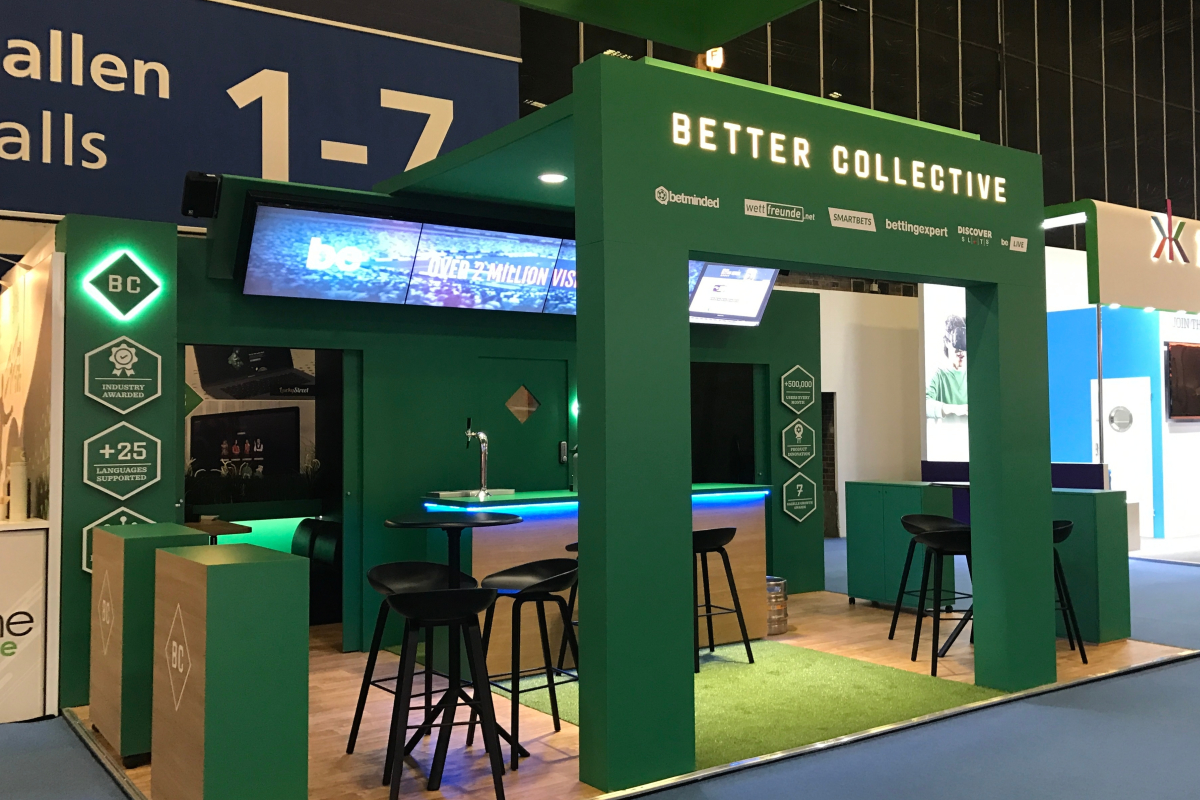 Better Collective, the world's leading developer of digital platforms for bookmaker information, iGaming communities, and betting tips, will publish its interim financial report for the period January 1 – March 31, 2019,  on Wednesday, May 8, 2019, at 8.00 a.m. CET.
A telephone conference will be held at 10.00 a.m. CET on the same day by CEO Jesper Søgaard and CFO Flemming Pedersen. The presentation will simultaneously be webcasted, and both the telephone conference and the webcast offer an opportunity to ask questions.
Dial in details for participants:
Confirmation Code:         1798279
Denmark:                            +45 32 72 80 42
Sweden:                              +46 (0)8 50692180
United Kingdom:              +44 (0)8445718892
Webcast link
The webcast can also be accessed from www.bettercollective.com and the presentation will be available from 9.00 a.m. CET.