Casino Games for Real Money – Choosing One to Play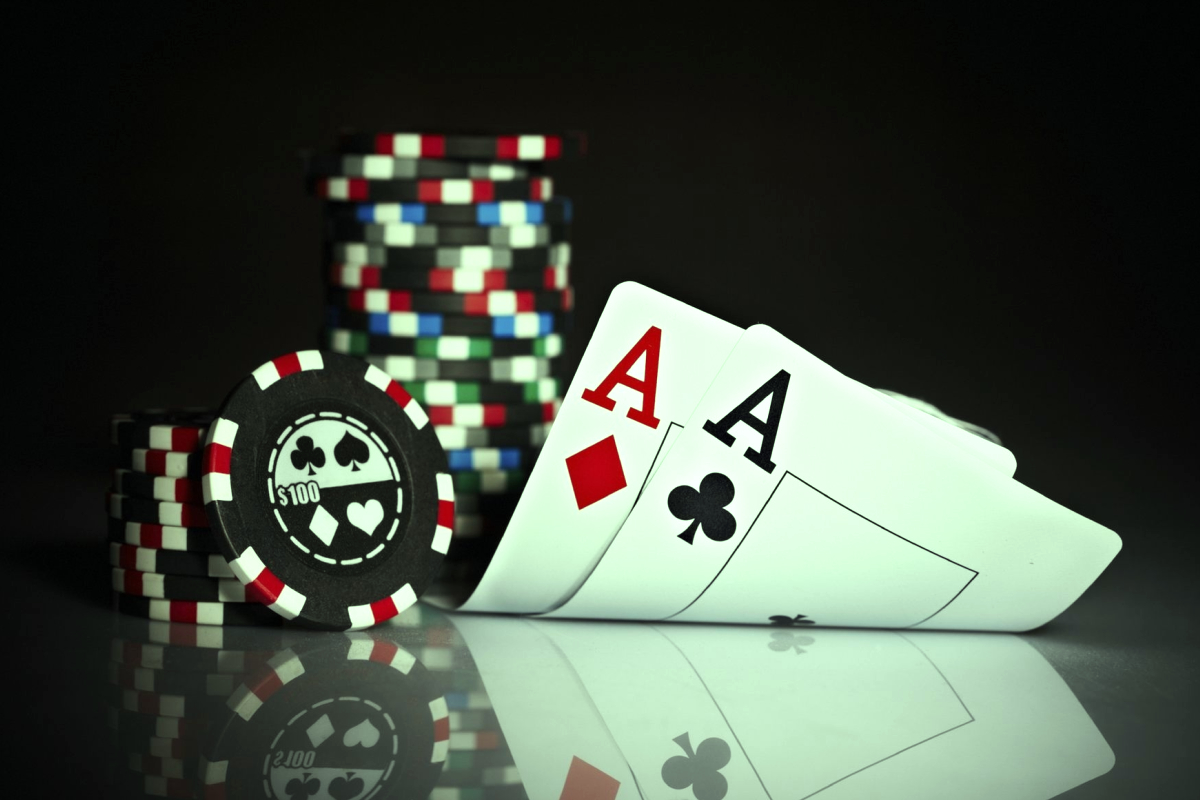 TThis post tells how to pick a casino game for real money, prioritizing slots, roulette, baccarat and blackjack.
What to Play? Choosing Casino Games for Real Money
The gambling industry has so much to offer that newcomers may feel uncomfortable and uncertain. It's better to learn about available games beforehand to make the first casino experience pleasant. There are lots of helpful lists of casinos and their features on the Internet, like the one with the best real money casino games by MoneyCasinosHowTo. We've tried to prepare a similar guide to the most popular games which you can play both offline and online.
Gambling for Real Money
Considering all the risks, remember the golden rule: casinos always win in the long run. There's always a house edge: check the percentage to know what to expect. There's no way you can beat the casino, but there are numerous options to make some profits. Before wagering your money, set some limits and don't exceed them. Even if your goal is to hit a big jackpot, remember that just enjoying the process is anyway more important.
Return to Player percentage shows how much gamblers get back: for instance, an RTP of 95% indicates that you will get, on average, $0.95 for a $1 stake. Games differ in their RTPs greatly: obviously, the higher is this number, the more winning chances you have.
As for the casino games, they can be divided into two big categories: chance-based and skill-based ones.
Games of Chance
These games depend on pure luck. Players simply place their bets and wait for the results. You can't apply skills or knowledge to influence the process. Slots are undoubtedly the most popular category that is qualified as games of chance. Apart from them, you can enjoy roulette, baccarat, as well a number of less known entertainments: craps, sic bo, bingo, keno.
Slots
Leading software providers launch new slots each month or even more often. There are thousands of unique titles, including branded ones designed in a partnership with famous franchises like Game of Thrones or Marvel's Avengers.
Slots require no specific actions from you – just start spinning. There are various types of them, from traditional 3-reeled slots to ones with multiple reels, paylines, and screens. Players love progressive jackpots like Mega Moolah where the total prize amount increases with each bet.
Roulette
Roulette is a big wheel with numbers divided into two colors. The more specific is a betting condition (for example, guessing a number instead of just a color), the more you can get.
There are three basic types of roulette:
European: the traditional version with 37 sectors
American: features two zero sectors and a low RTP (94.74% compared to 97.3% in the previous type)
French: the variation of European roulette with more loyal rules
You can also find mini-roulettes with fewer numbers, multi-ball or multi-wheel examples.
Baccarat
This card game is similar to blackjack, but neither players nor a dealer can influence the process. In baccarat, participants get two cards and, sometimes, draw a third one when specific conditions are met. Who earns 9 points, wins. Gamblers can wager on three fields: Player, Bank or Tie. Average RTP is 99%.
Other games
Land-based and web casinos sometimes offer less popular games of chance:
Craps (a 98-99% RTP): a traditional dice-based game with bets on numbers or sums
Sic Bo (a 96-98% RTP): chinese craps with three dices and more betting options
Lotto (a 70-90% RTP): players fill cards with numbers to build a winning combination
Money wheel (a 75-90% RTP): a kind of roulette without colors
Games of Skill
These games don't depend on chance: players can use their skills and experience to change the results. But luck has a definitive impact here as well.
Poker
Probably, it's the most well-known card game. Poker players compete with each other, trying to build the most powerful combination. In the most popular version called Texas Hold'em, they can select from two cards on hand and five cards on the table. Math skills are extremely useful in poker, as you have to count cards and use probability theory.
There are dozens of game variations with different rules. Here some of them:
Omaha: players have four cards on hand and five on the table
Stud: players have seven cards on hand but four of them are visible for everyone
Draw: players can redraw cards if they want
Pai Gow: players collect two hands: with a five-card combination and a two-card one
Poker is, to a large extent, about math but also about emotions. Bluffing is an inevitable part of the game. By mastering bluffing skills, players can manipulate the process and make opponents believe in what isn't actually a true situation.
Blackjack
Here's another popular card game where the main goal is to beat croupier's hand and don't exceed 21 points. Similarly to baccarat, players draw cards and count their value. However, in blackjack, they can ask for extra cards or wait for the dealer's move. Different versions may feature one or more decks with re-shuffling, as well as several betting options and extra rules like splitting pairs or doubling stakes. This game is suitable namely for those gamblers who are good at cards and math but don't want to compete with other players. An average RTP is more than 99%.
Choosing the Best Real-Money Game
The choice always depends on personal preferences. First of all, decide whether you want to relax or be involved in an intense social game which requires some skills. There are lots of options for both intentions. After choosing a game you want to wager in, you'll see that there are lots of variations, including rather unexpected and exotic ones. Explore the world of real-money gambling to the fullest.
Non-South African Platforms are Breaking into ZA iGaming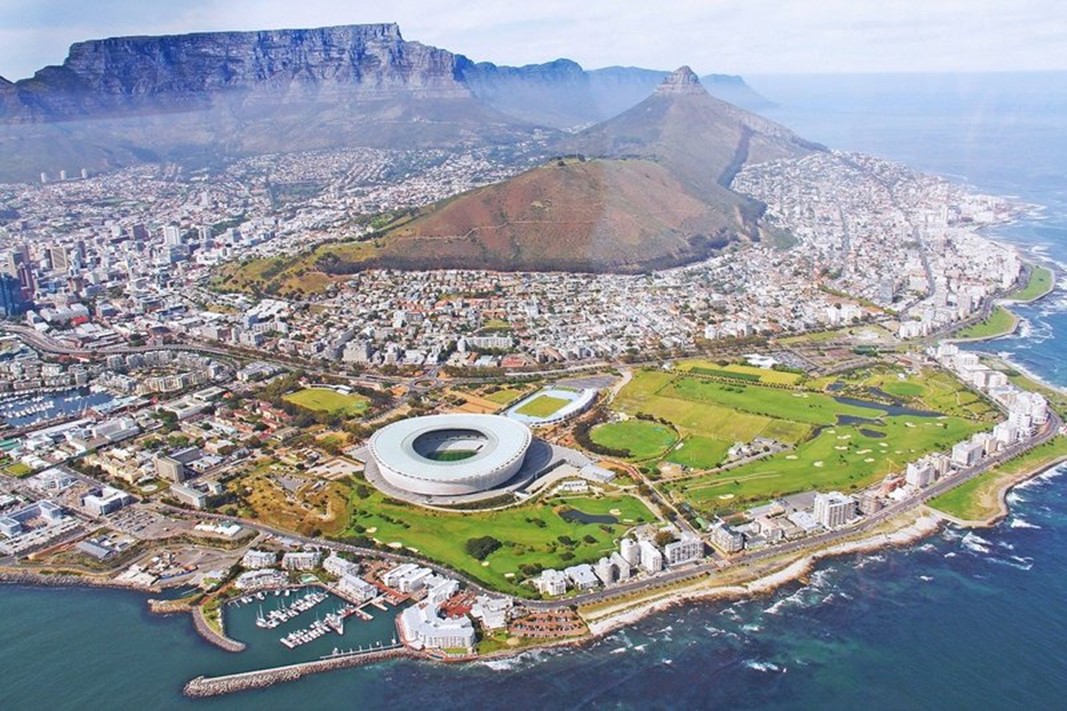 While Europe has established a very healthy iGaming industry and traditional forms of iGaming are taking root in North America – as the activity of gambling on daily fantasy sports has been long-established – platforms are turning their attention to the next big regions. There's a lot of excitement around South America given the recent changes in regulation in Peru and Colombia, but perhaps the most interesting locale is that of Africa.
The African market is very promising, with there being a remarkable demand for the gambling segment alongside the relatively small level of competition in place. Focusing on the current market of South Africa, it can be seen that alongside domestic providers, some non-South African platforms have been able to garner some of the audience. Today we look at how these international brands are winning the trust of the consumer in this potential future hotbed of iGaming.
The state of play in ZA
South Africa totes three well-rated nationally-based online casino operators win Springbok Casino, their sister site Thunderbolt Casino, and ZAR Casino. However, among the small collection of online casino brands present in the South African online space, there are two standout international websites. Based in Malta, Sloty Casino and Karamba Casino offer their gaming to South Africa and are both ranked among the most popular online casinos in the country. Sloty ranks the highest of the two, but Karamba boasts the only perfect five-star review score of all five of the stated operators.
As you would assume from a rather underdeveloped and only slightly competitive online casino scene, the established national brands haven't been required to reach a high level yet. Brands that are Europe-facing have had to keep up with the competition and continue to enhance their offering. While the incoming casinos didn't necessarily have to bring their whole European platform and could arguably have entered the market with a slightly better offering than what's in place, they appear to have done so to great effect.
Competing with European experience
As can be seen across the five detailed brands, they all cater to the local audience by offering the rand currency. However, the experience of the Malta-based brands shines through as soon as you look at the welcome bonuses available to South African players. Springbok and its sister site offer a nice welcome bonus of bonus funds, but Karamba and Sloty offer 100 free spins and 300 free spins respectively, alongside bonus funds. ZAR has followed this welcome bonus structure as it has proven to be competitive in Europe, let alone the comparatively sparse space of South Arica.
Another key aspect is the range of game providers included on the websites. Springbok, which is currently ranked as the best in South Africa, only offers games from RTG. While RTG is a great game developer, only offering titles from one provider can make the experience feel lacking in variety. Sloty boasts games from the likes of Yggdrasil, Oryx Gaming, NetEnt, Microgaming, Play'n Go, and Evolution Gaming while Karamba draws from NetEnt, Microgaming, Pragmatic Play, NeoGames, and Evolution Gaming. More games, more creative directions, and more regular updates to the library become essential in a competitive sector.
One area where nationally-based online casinos should have the upper hand is in banking. Two of the South Africa-based casinos, Thunderbolt and Springbok, offer more than enough safe, secure, and relevant transaction options to their players (seven and five respectively), with ZAR lacking by only offering Visa and MasterCard deposits and withdrawals. Sloty has the same five-piece selection as Springbok, but Karamba has gone all-in with 11 payment options. It should be noted, however, that only Thunderbolt caters to Bitcoin transactions – a type of payment method that could become increasingly important to African-facing companies in the future.
While Springbok, Thunderbolt, and ZAR undoubtedly offer high-quality online casino gaming platforms to the players of South Africa, Karamba and Sloty have immediately broken into the market by competing on a similar level to that of Europe as opposed to the much more shallow playing field of Africa.
AskGamblers Casino Complaint Service returned over $8,79 million to players in 2019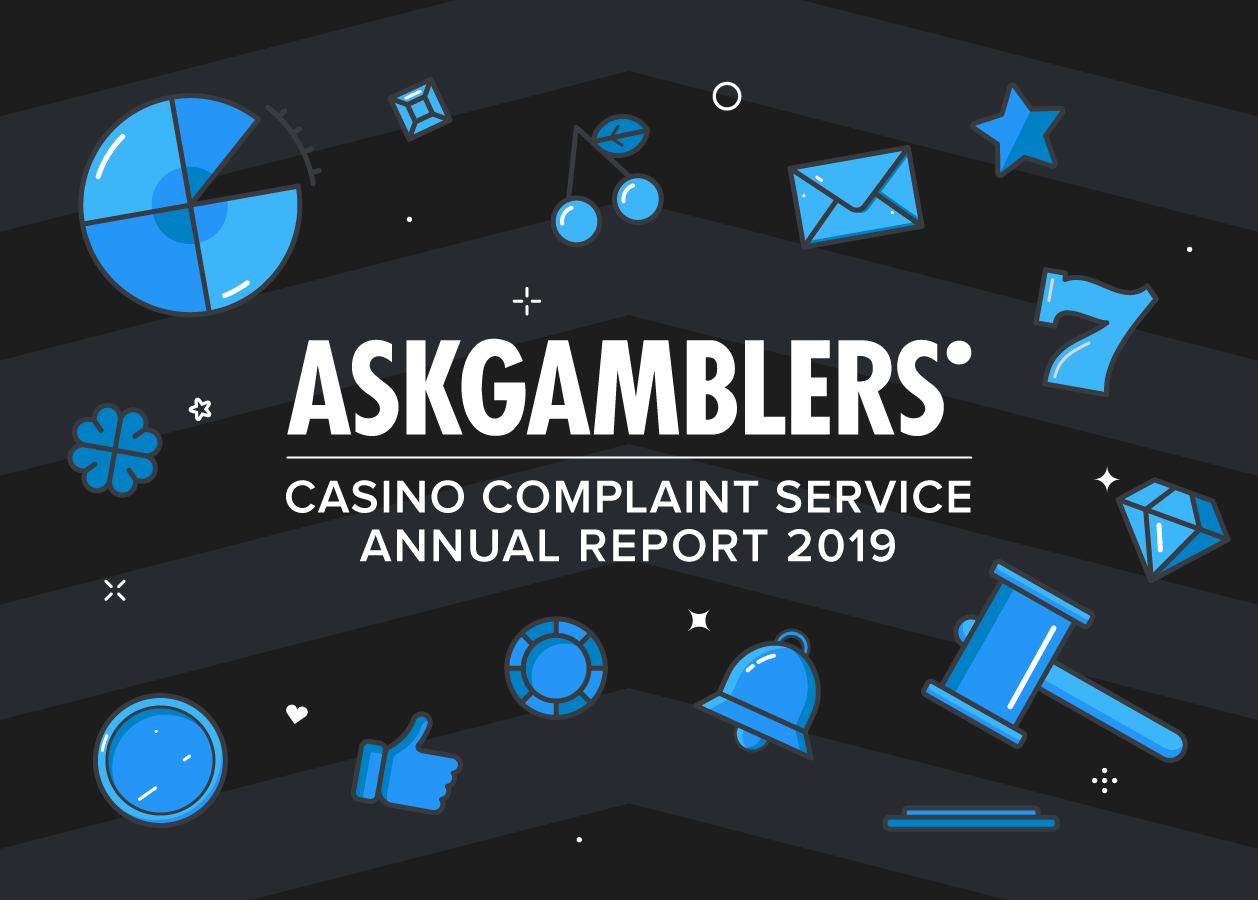 AskGamblers Casino Complaint Service team helped almost 2,000 players recover more than $8,79 million in unpaid, delayed or unfairly confiscated money in 2019.
The official AskGamblers Casino Complaint Service annual report for 2019 is out and showing impressive results! AGCCS broke their own record by recovering the staggering $8,795,250.89 of unpaid, delayed or unfairly confiscated money, which amounts to a 30% increase in comparison to the 2018 results.
According to the AGCCS Annual Report 2019, the customer support team received and reviewed 9,809 new complaints last year which were
submitted by 6,804 players against 725 different online casino brands. What's more, the customer support team accepted 2,650 cases. In total, the support team resolved 2,257 of accepted cases, which amounts to 84% of the total accepted cases.
The AskGamblers customer support team stated: "We are very pleased to announce that we broke previous year's records. We want to take this opportunity to thank players for using AskGamblers Casino Complaint Service and to invite even more gambling enthusiasts to turn to us whenever they have a complaint."
You can read the full AskGamblers Casino Complaint Service 2019 report on AskGamblers and visit AskGamblers Casino Complaint Service to submit any complaints.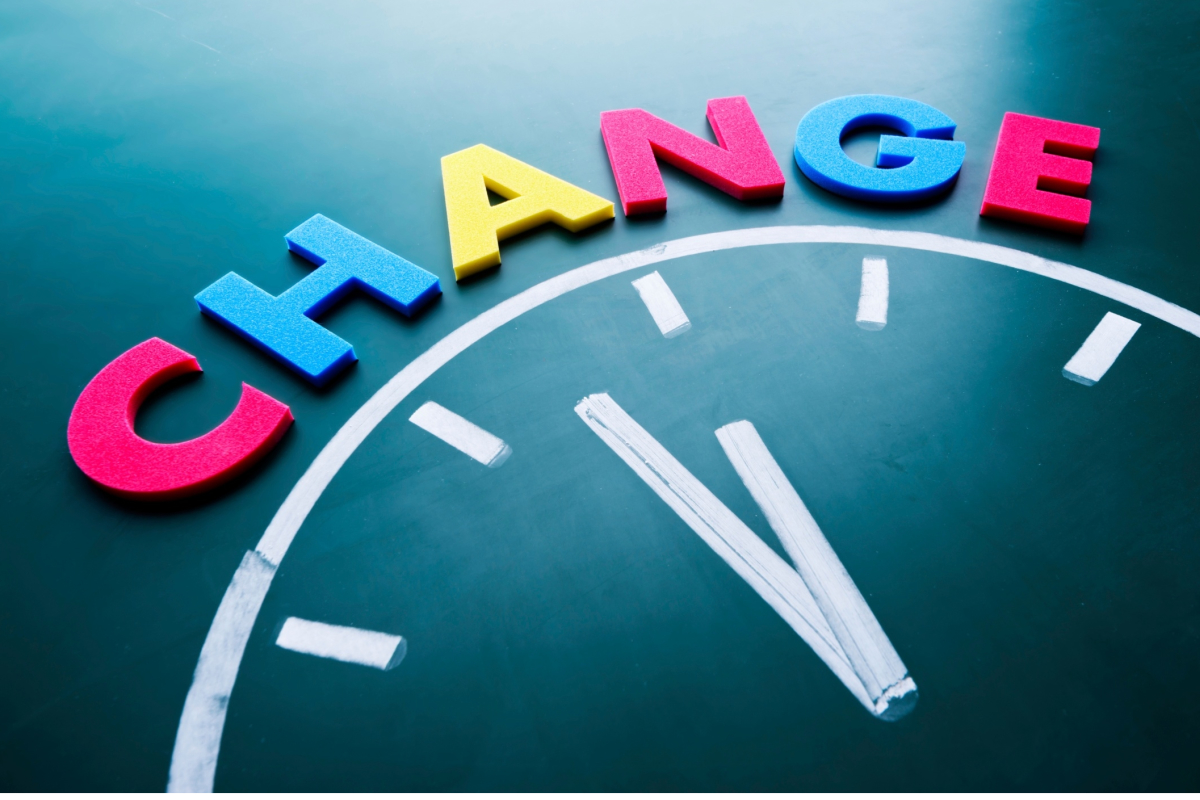 James Ashton from FindMyUKCasino.com says that affiliates targeting self-excluded players are damaging the entire industry
The relationship between online casino operators and affiliates is under more strain than ever before as regulators and watchdogs continue to tighten responsible gambling requirements.
The UK Gambling Commission has made clear that operators are ultimately responsible for the content that is published on their behalf by affiliates.
This has forced online gambling brands and their affiliate managers to audit their publisher partners and set guidelines for the responsible marketing of their sites.
As a professional online casino affiliate committed to responsible and compliant marketing, we have welcomed this approach as we believe it is also our responsibility to protect players.
This has seen us carry out major changes to our site, from ensuring significant and full terms and conditions are always next to bonus offers via auditing and reworking content.
For example, our best online casino page only lists four of our partner online casino brands with those listed scoring the highest during our review process.
Other online casino affiliates list hundreds of online casinos under their best online casino pages in a bid to maximise revenues from what is usually a high-volume traffic page.
We believe players searching for best online casinos are looking for information about the brands that stand out above the rest – listing hundreds to maximise commission is therefore irresponsible.
There are plenty of online casinos affiliates just like us, affiliates that care about players and being responsible over trying to turn a quick profit. But there are some that are not.
Recently I have seen a growing number of online casino affiliates creating content aimed at UK players that have self-excluded, pushing them to non UKGC-licensed websites.
These publishers are writing ranking pages around terms such as "Online casinos not on GamStop" when we all know that UKGC-licensed operators must work with GamStop.
These ranking pages then list tens or even hundreds of online casino sites that hold licenses from Curaçao and other offshore jurisdictions.
The only reason for creating content around these terms is to target those that have self-excluded because they believe they have a gambling problem or acknowledge the have an addiction.
This is disgraceful behaviour on behalf of the affiliate and is doing untold damage to publishers that believe the foundation of their business is to protect all players, not just the most vulnerable.
Some publishers have stopped short of actually listing online casinos that are not on GamStop and that don't hold a UKGC licence, but have still created content around these terms.
Again, this is clearly aimed at drawing players searching for these terms to their sites, and then pushing them to other articles and reviews where they are encouraged to sign up and play.
Online gambling operators should also be concerned; some of the publishers creating these sorts of pages are among the largest in the industry and also promote UK-licensed brands.
These operators should be concerned about what impact partnering with affiliates that undertake such black hat techniques might have on their licence should the UKGC find out.
This practice needs to be addressed as a matter of urgency; online casino affiliates publishing such pages should do the right thing and take them down.
UK-licensed online casino operators should better audit their partners – just Google "Online casinos not on GamStop" and you can easily see who is creating content around these terms.
Once they have identified the culprits, they should issue an ultimatum – remove the page or they will cease working with them. This is the only way to protect players and, ultimately, their licence.
On a personal and professional note, it really is a shame to see that some affiliates do not see that their ultimate responsibility is to ensure that players are properly protected.
To do this, they need to provide them with the information they need – including T&Cs – about online casinos to enable them to make an informed decision about where to play.
They should make players aware of the resources available to them if they do feel they have a problem, such as GamStop, and not use it as a technique for acquiring new players.
There are plenty of affiliates out there doing great things when it comes to responsible gambling and compliance, which makes it such as shame that a small number are behaving so badly.
This is not only damaging to online gambling operators and affiliates, but also to the UK players they are pushing to these offshore sites.