Rightlander Partners with Income Access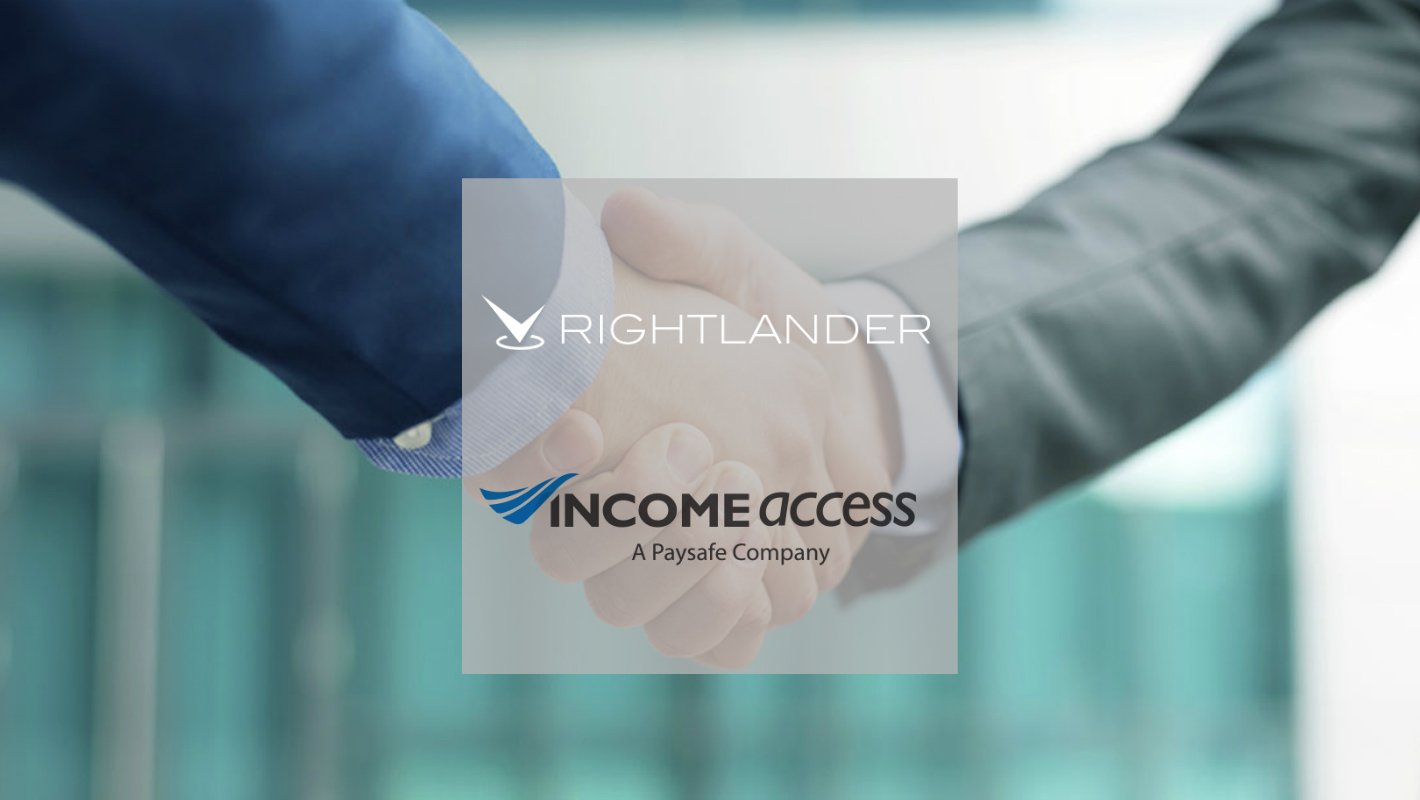 Rightlander partners with Income Access to offer clients enhanced monitoring of advertising campaigns
Montreal, QC. 16th April 2018 – Rightlander, a UK-based supplier of monitoring tools and services for advertising campaigns, has partnered with Income Access, Paysafe's marketing technology and services provider. The deal will see Rightlander's scanning and monitoring product integrate with Income Access' award-winning affiliate platform.
With heightened advertising regulations requiring operators to ensure responsible marketing practices, Rightlander offers Income Access clients an automatic site-scanning solution to easily review advertising campaigns and help meet compliance needs. The Rightlander solution will complement Income Access's robust ad serving and campaign management tool, which has won eGaming Review's B2B 'Affiliate Software' Award four times since 2013.
Designed to significantly reduce the manual checking of affiliate sites, Rightlander's technology scans and analyses content and links, and provides detailed reports, including both link and brand mentions. Rightlander also locates and reports domains with brand mentions of which operators may be unaware.
The addition of the Rightlander product, with its significant time and cost efficiencies, allows for better monitoring of advertising campaigns. Brands will also benefit from the ability to track, analyse and optimise all aspects of their marketing campaigns while maintaining regulatory standards for its target market(s).
Ian Sims, Director at Rightlander, said: "We are delighted to partner with a brand like Income Access, having worked with them as an affiliate for more than a decade. We feel our combined services will support affiliate programmes to better manage their advertising campaigns and support affiliates to stay compliant."
Sarafina Wolde Gabriel, Vice President of Strategy at Income Access, said: "Ensuring regulatory compliance and responsible affiliate marketing practices are vitally important focuses for Income Access and the wider iGaming industry. We're therefore excited to partner with Rightlander, whose product will provide operators with a cutting-edge software, custom-built for affiliate marketing's future."
For more information on the Rightlander partnership, contact Income Access.
About Rightlander:
Rightlander was developed to help affiliates and the brands they represent to work together effectively in identifying and managing non-compliant content. The technology scans and analyses affiliate sites, examining text, images and links, and provides reports on where brands are mentioned or linked to.
About Income Access:
Founded in 2002, Income Access is a technology company, affiliate network and digital marketing agency servicing the global gaming and financial trading industries, including regulated iGaming, social gaming, land-based casinos as well as online forex and binary options trading. Through its award-winning marketing software and a partnership-centric approach, Income Access delivers comprehensive data and strategic insight on marketing campaigns across all digital and offline channels.
Wunderino enable sign-ups directly on affiliate sites in partnership with Internet Vikings and Regily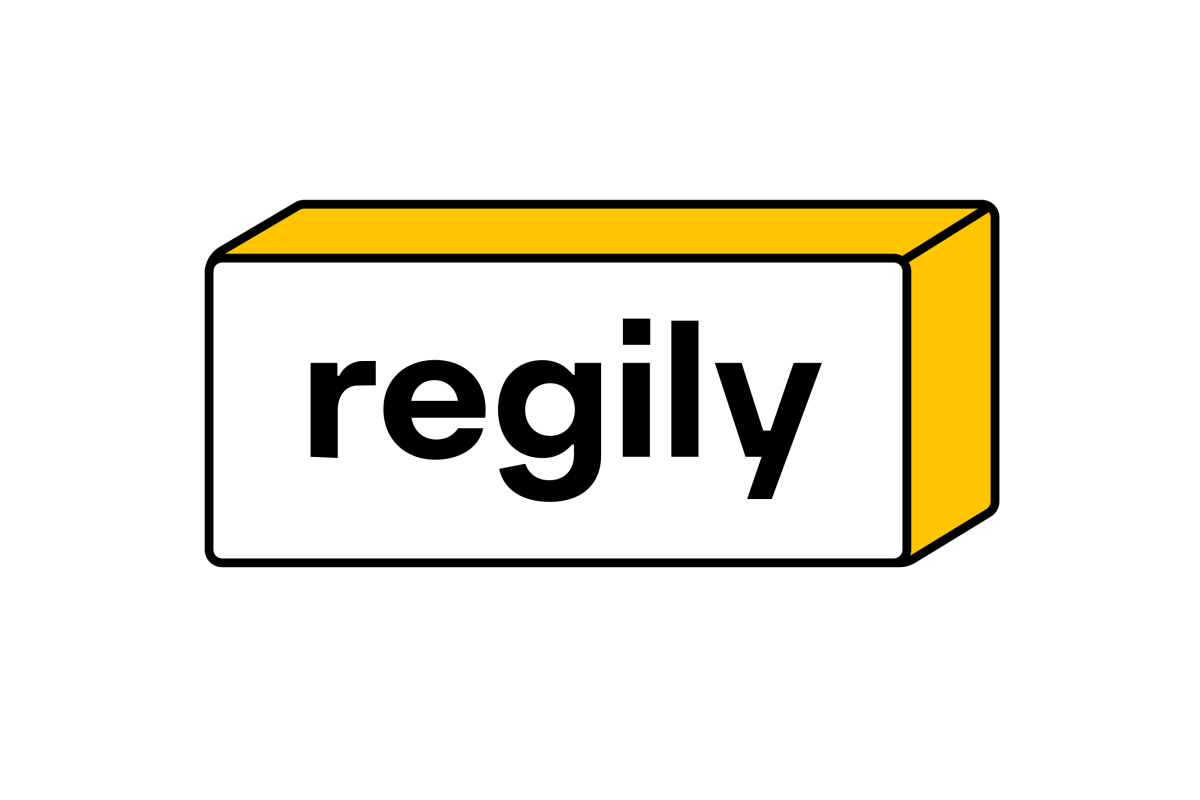 The new solution for letting customers sign up on the spot directly on affiliate sites without any redirects, Regily Remote, was built to help accelerate affiliate traffic conversion for online brands. After signing up, the user proceeds to the brand already logged in and ready to use the service.
iGaming brand Wunderino is using the solution from Regily with its Brand Protection partner Internet Vikings.
Brands and affiliates are benefiting greatly from Remote, as it saves them time, provides them with a secure framework that is adapted for new legislation, keeps them ahead of the competition, reduces the work carried out between them and affiliates, and increases their conversion rates in different markets.
For the end-user, it eliminates redirects and extra clicks making it much faster to complete the registration. It enhances their experience and reduces drop-offs significantly. It is a win-win situation for all involved parties.
Operators can enable Regily Remote easily as no further integration is required from affiliate sites. Regily's framework stores no data, even when using Remote, which lets the operator benefit from the technology while maintaining full ownership and control over the user data.
Rickard Vikström, Chief Commercial Officer and Founder of Internet Vikings said: "The innovation of this product, Regily Remote, is like no other on the market. It significantly improves conversion by eliminating redirects. This tool will greatly complement the Brand Protection strategy that we deploy together with Wunderino".
About Regily
Regily applies advanced technologies to make it enjoyable for users to sign up for new services online. The company is on a mission to fix one of the truly broken processes of the web.
The solution allows users to control data while making great services grow faster. Regily evaluates current forms, set up a workflow, and provide front-end integration to keep services up and running within a day.
The company was founded in January 2017 by Kristoffer Cassel and Alexey Kuznetsov. It is based in Stockholm, Sweden.
Casinomeister and First Look Games join forces to benefit Affiliate Webmasters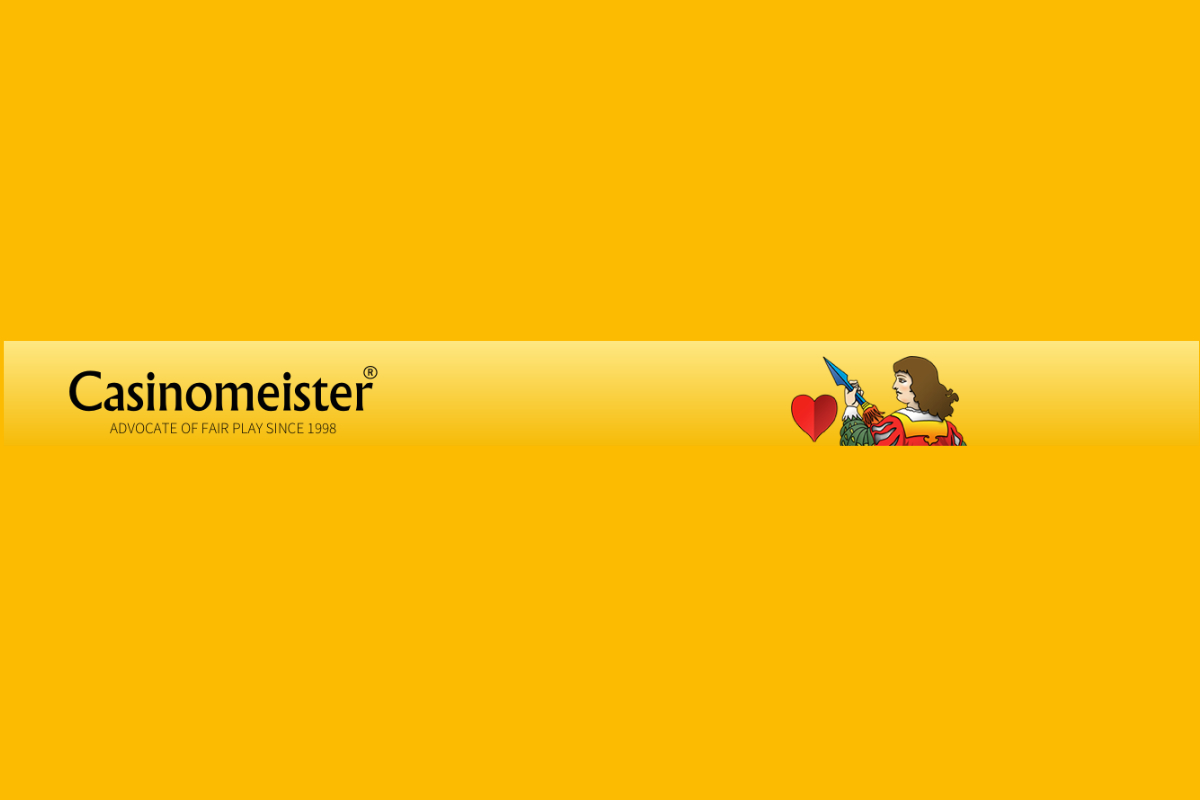 Casinomeister, the advocate of fair play, has joined forces with First Look Games to enable affiliate webmasters that participate in the Casinomeister Forum to take advantage of First Look Games award winning provision of game content.
This week has seen the introduction of the First Look Games widget within the Webmasters Corner of the forum and fully accessible to members of the forum groups 'Webby' and 'Webmeister'.
First Look Games provide publishers with access to the latest game content, information and creatives provided by the numerous casino game developers it works with. The facility of the First Look Games widget on the Casinomeister forum allows members to grab the latest game content and information without having to leave the site.
Speaking about the collaboration with First Look Games which sees Casinomeister.com become the first site to employ their widget, Bryan Bailey, Director of Casinomeister stated: "I believe that First Look Games will be instrumental in providing affiliate webmasters up-to-date crucial information about popular games and new releases. This data, to include RTPs and other game specific information, will not only make the webmaster's site more informative, but it will enhance the user experience of the player."
Co-Founder of First Look Games, Industry veteran Tom Galanis, commenting on the link up with Casinomeister, said: "We're really excited to bring affiliates the ability to download game information and marketing assets from the latest and greatest casino game titles offered by our wide range of game developer partners whilst browsing the Casinomeister forum."
"Those new to First Look Games can also register directly through the widget, which we feel fits in really well with the great new Webmaster's Corner on the forum."
Mr Gamble is the fast growing iGaming affiliate taking the world by storm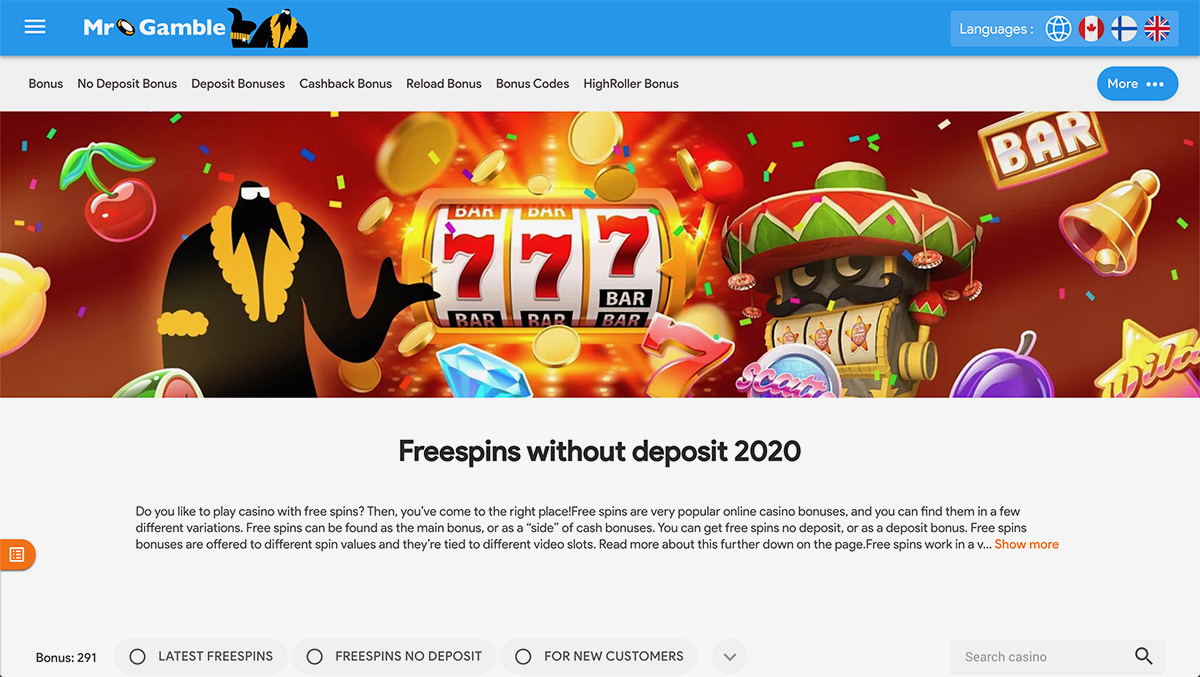 Player-friendly approach to casino comparisons sees audience grow to new highs 
In January 2019, two iGaming enthusiasts from southern Finland, Paavo Salonen and Jonas Kyllönen, created an affiliate site which follows a different path to competitors in the sector – Mr-Gamble.com was conceived to provide a user-friendly service that details the key benefits for different online casinos.
In a little over a year, the team at Mr-Gamble (owned by CashMagnet Ltd) has grown from two to sixteen people, and their site is attracting millions of views and an audience of thousands, eager to find a more discerning comparison site for online casinos.  With such impressive growth, the company is now moving to bigger offices in their adopted home town of Tallinn, Estonia.
Putting the players first has been key to this success, with the team's focus to build a casino comparison site which highlights the various benefits from leading online casino operators.  Easy-to-use filters allow players to match specific search criteria to their needs, such as high quality casino bonuses, with a brand promise to help users "find a 200% bonus in under one minute".
Moreover, with responsible gaming high on regulators agendas for 2020, not least due to COVID-19, Mr-Gamble's onboarding policies for new casinos include strict criteria to ensure player protection.  Time-out periods, self-exclusion options, financial limits, and more are all in place to reassure players that beyond the entertainment factor, their well-being is key. 
Jonas Kyllönen explains, "While our competitors focus simply on the bonus offer and a select few aspects of gaming, Mr-Gamble.com highlights things like hidden T's & C's and other small details that make up the overall quality of a casino's service and the bonuses they offer. We even include a section purely for casinos that offer free spins, allowing players to find free spin offers without deposits.  This sets us apart from old school affiliates and builds trust with our audience, resulting in a high proportion of returning visitors."
Kyllönen, who leads on all aspects of marketing for Mr-Gamble, also realises that staying plugged in to media platforms such as Twitch and Instagram enable the company to attract some of their users from the elusive millennial market.  
"In just six months", says Kyllönen, "we became the most watched slots channel on Twitch in Finland, and alongside our Instagram following, this allows us to stay in touch with our audience across multiple touch points – it's been key to our growth. We still see SEO and PPC as the main pillars of the casino affiliates sector, but complimentary channels like Twitch are both entertaining and good for business."
This well-rounded approach to the casino comparison sector is both innovative and forward-thinking, standing the company in good stead for the coming decade, during which adapting to change and staying on top of market trends will separate the men from the boys.
Mr Gamble's affiliate offering is already well-established in Finland, and in April 2020 Mr-Gamble expanded operations to more English-speaking markets including the UK and Canada. The company also plans to target the US market, with licensing currently underway, and is looking at opportunities in Asia. 
Alongside Finnish casino enquiries, the company invites English language operators from international markets, particularly in the UK and Canada, to contact silver@cashmagnet.money for more information on deals and listings.