Lottoland Expands Affiliate Marketing Partnership with Income Access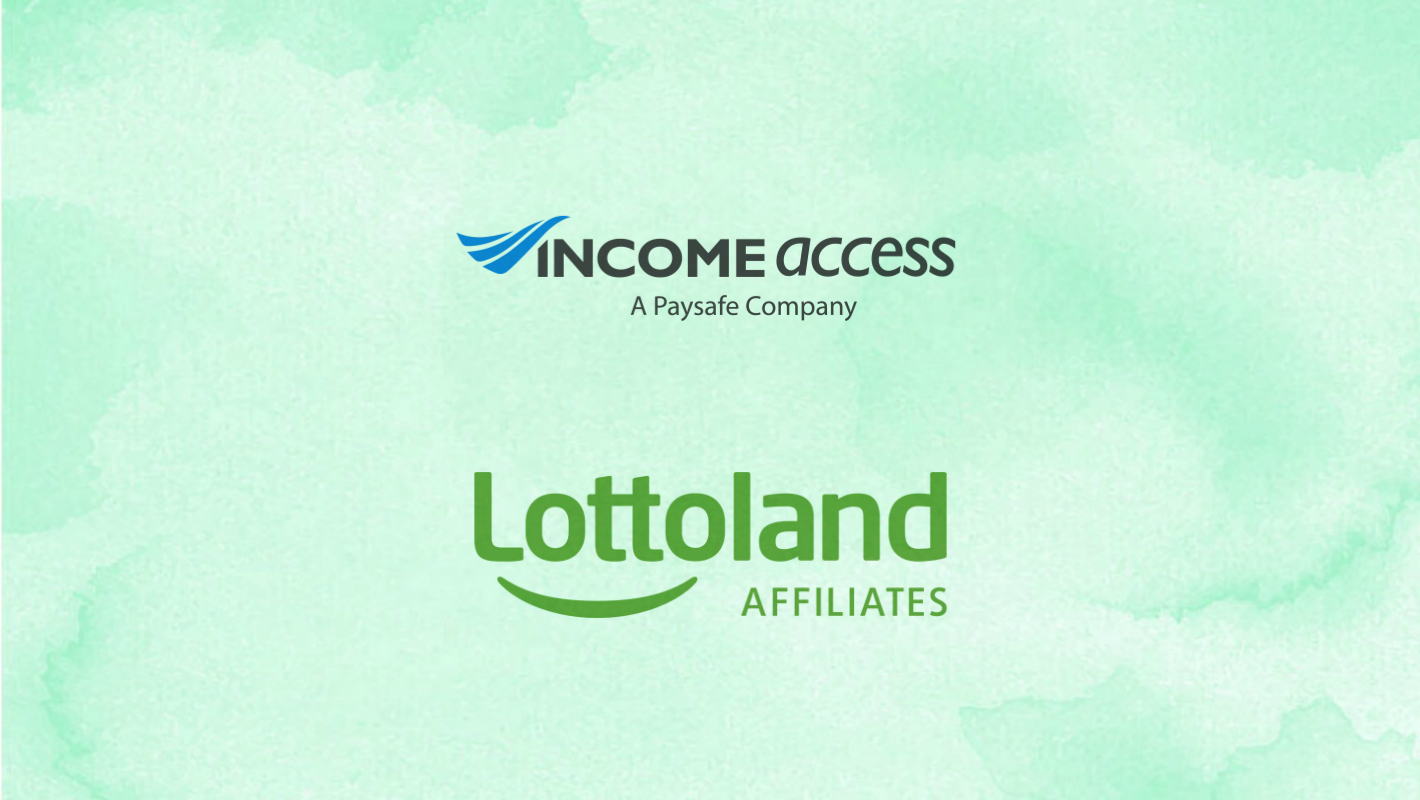 Affiliate programme to be managed as well as powered by Paysafe company as iLottery wagering brand targets Canada and other new markets
Montreal, QC. 9th July 2018 – Lottoland, the online lottery brand allowing players to wager on a range of international jackpots, has expanded its partnership with Income Access, Paysafe's marketing technology and services provider. To support Lottoland's recent expansion into Canada and growth in new markets as well as its relaunch in existing markets, the brand's Income Access-powered affiliate programme is now also managed by Income Access' Affiliate Team.
Founded in 2013, the Gibraltar-based Lottoland is active in 13 markets, has over 350 employees, and more than 8 million customers worldwide. It is licensed and regulated by the Government of Gibraltar, the UK Gambling Commission, the Republic of Ireland National Excise Licences Office, the Agenzia delle Dogane e dei Monopoli in Italy and the Northern Territory's Racing Commission in Australia.
Lottoland's payment options currently include Paysafe's NETELLER, Skrill, and paysafecard. In August 2017, to support Lottoland's customer acquisition, the brand relaunched its affiliate programme with another Paysafe company, Income Access. The partnership saw the Income Access affiliate platform powering the revamped programme.
Lottoland allows players to bet on some of the world's biggest lottery draws. These include PowerBall, MegaMillions, EuroMillions, the Irish and Polish Lottos, and the EuroJackpot, on which a Berlin-based player won a record €90 million bet in June.
To support the brand's growth in 2018 – its relaunch in the UK and Brazilian markets and its entry into the Canadian market earlier this month – Lottoland has further expanded its affiliate programme. Income Access' team of lottery affiliate managers will now help manage Lottoland's affiliate channel.
The Montreal, Canada-based affiliate team has extensive experience growing affiliate programmes for European and US iLotteries in new markets. In addition to spearheading affiliate recruitment, player acquisition and programme growth, Income Access affiliate managers will support the brand's launch in the Italian market later in Q3 2018.
Affiliates focusing on Canada, the UK, Brazil and other global markets will benefit from a revenue share commission structure of between 25% and 35%, depending on the revenue referred per month. Cost per acquisition (CPA) deals of €7-20 (market-dependent) are also available.
Nigel Birrell, CEO at Lottoland, said: "Lottoland is pleased to be working with the Income Access Affiliate Team and will look to draw on their wealth of knowledge in the industry. They'll also help us as we enter new markets, such as Canada. We're confident that, with the help of Income Access, we'll be able to deliver our desired goals regarding player acquisition and continue building strong relationships with new and existing partners."
Tara Wilson, General Manager at Income Access, said: "We're excited to further extend Paysafe's relationship with Lottoland and provide the company with marketing support in Canada and other new markets in 2018 and beyond. From Income Access' recent partnerships with major American state iLotteries and our experience managing affiliate progammes in Europe, Income Access has considerable expertise in optimising the affiliate channel for online lottery brands."
For more information on the expanded affiliate programme, contact Lottoland.
Paysafe's Income Access Unveils Upgrades to Affiliate Marketing Platform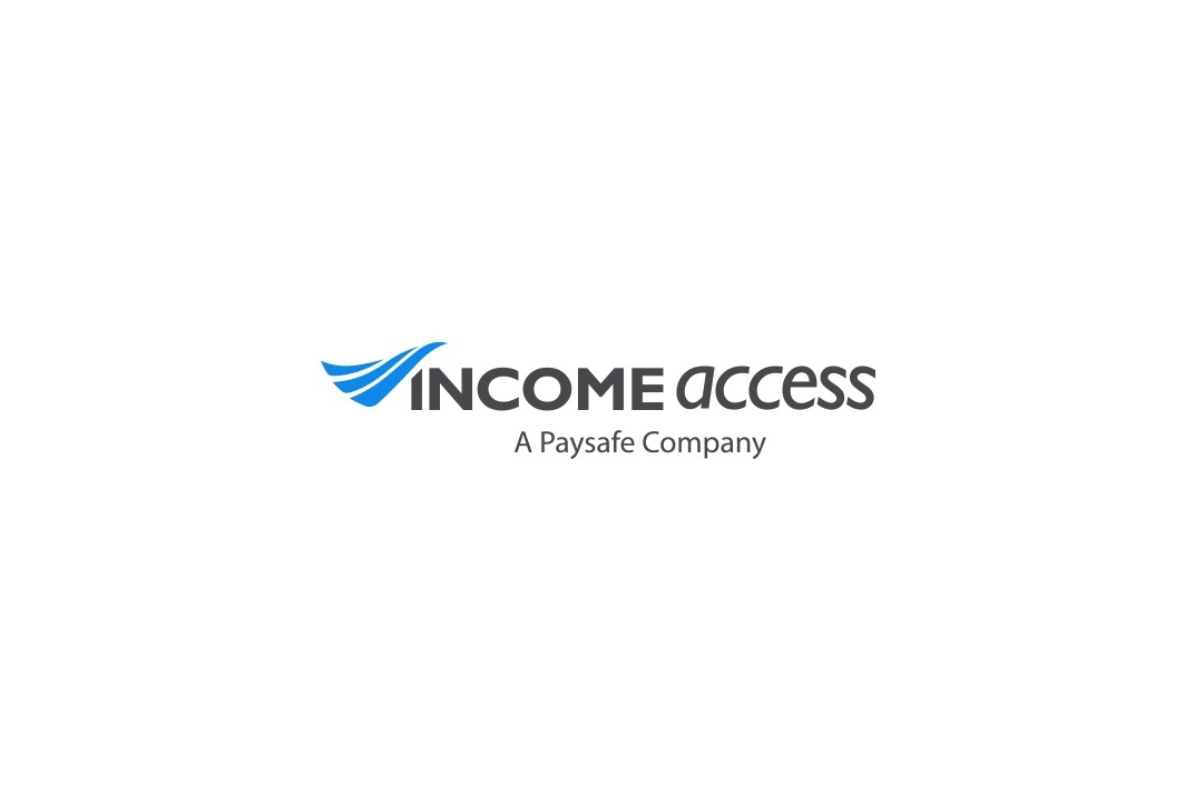 Income Access, Paysafe's marketing technology and services provider, has announced the release of multiple key upgrades to its award-winning affiliate marketing platform. The enhancements are designed to improve the user experience of iGaming operators and affiliates by focusing on core functionality such as navigation, mobile responsiveness and report display.
The upgrades, which primarily concern the platform's dashboard and reporting interface, have been released across all Income Access-powered affiliate programmes and reflect the Paysafe company's ongoing efforts to gather and respond to constructive feedback from partners. With changes that address the need for a more streamlined and responsive design, Income Access can now equip operators and their affiliate marketing partners with an interface that supports an intuitive user experience and facilitates their assessment of actionable data.
Aimed at maintaining a competitive advantage across both traditional and emerging iGaming markets, these enhancements come in a year when Income Access has also announced major partnerships with brands such as High 5 Casino, Tipico U.S., and ZenSports. In addition, the company expanded its footprint in the global retail foreign exchange (forex) trading space through a partnership with leading online broker FXCM Group.
In response to the needs of these clients, operators and affiliates logging into the platform will be met with a dashboard interface that is compatible with display sizes across smartphones and tablets, while corresponding page elements reshape themselves dynamically. The upgrades, which simplify dashboard navigation and the retrieval of top-level campaign results, statistical insights, messages and best performing creatives, also complement recent changes to the platform's key system reports.
Improved capabilities allow users to filter reports with greater efficiency, while making them more user-friendly and compatible across all mobile devices.
Income Access, which recently won its second consecutive EGR B2B Award for Affiliate Software Supplier, has introduced several other platform upgrades over the last 12 months, including single sign-on (SSO) functionality and a server-to-server (S2S) event relay system.
Tara Wilson, Chief Operating Officer at Income Access, Paysafe Group, said: "These latest upgrades to the Income Access affiliate software show our team's commitment to continuous improvement and providing our partners with optimal solutions to meet their needs. In crafting solutions for an evolving client base that extends beyond traditional iGaming, it is important for us to proactively address emerging challenges and expectations with a platform that is modern, intuitive and supports acquisition and retention goals."
BetShah Launches Affiliate Programme with Income Access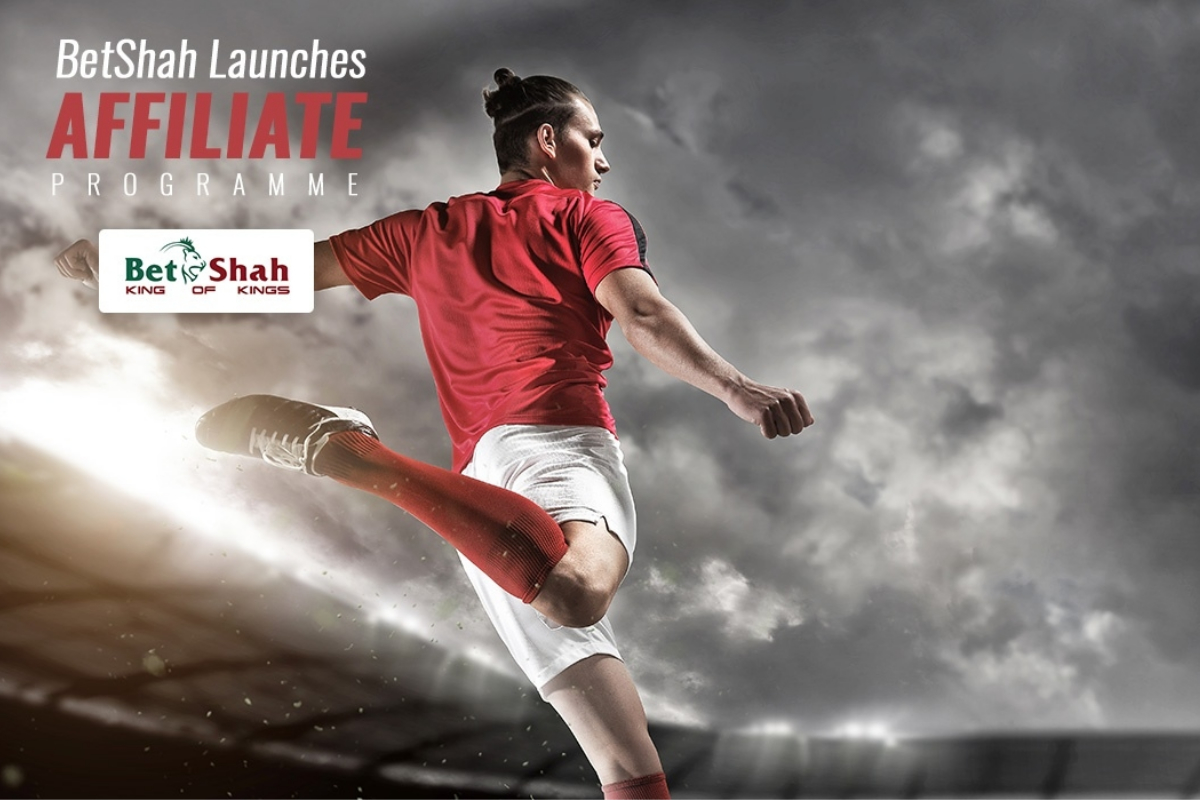 Income Access, is thrilled about their latest technology partnership, which has seen BetShah, an innovative online sportsbook and casino brand, launch its new affiliate programme on Income Access; award-winning affiliate marketing platform.
Launched in April 2019, BetShah focuses on providing its customers with a playing experience that's exciting, customisable and memorable. Powered by sports betting data that's comprehensive and reliable, the operator offers more than 20,000 live events per month as well as an expansive selection of casino games from notable developers such as Playson, Pragmatic Play, Booongo Games and BoomingGames.
The BetShah team boasts a hand-picked support team, designed to ensure a quality customer experience and encourage long-term brand loyalty. Further supporting a holistic brand experience is BetShah's collection of enticing player offers and promotions.
BetShah is currently offering the "Shah's 100" promotion, which gives players €100 cashback on their first 10 sports bets. Moreover, players can take advantage of BetShah Casino's "Shah's Pack" Welcome Offer that gives players four big bonuses for up to €800 and 100 free spins for their first four deposits.
A full list of player promotions can be found on the BetShah website.
About the Affiliate Programme
Members of the BetShah Affiliate Programme are treated like the valuable marketing partners they are. Not only will they benefit from Income Access' robust reporting and tracking software but top-notch promotions and incentives have the potential to make their partnership with BetShah even more lucrative. Further bolstered by exceptional player value and expert support, this new programme provides a can't miss opportunity for affiliates.
The BetShah Affiliate Programme offers a standard net revenue share commission structure that rewards 30% revenue share on sportsbook and casino, and 15% on live casino. New affiliates, however, can take advantage of an unbeatable welcome offer that pays out 50% revenue share for their first three months. The offer is valid until December 31st, 2019.
"We're excited about the launch of our affiliates programme, which we consider to be one of our fundamental pillars of success," said Ioannes Lagos, Project Manager at Betshah. "With our state-of-the-art product, enthusiastic operations and support team, and vast experience of our project leaders, we believe that performance will be strong and desired results accomplished much sooner than expected."
Sign Up as a BetShah Affiliate Today
In addition to its array of affiliate promotions and first-class support, BetShah has strengthened their position by partnering with performance marketing agency AffiliateINSIDER. The operator has also charged their marketing and creative departments with developing customisable materials and content to meet specific affiliate needs and empower then to market BetShah in the most effective way they know how.
Income Access signs as latest sponsor supporting AIBootcamp2019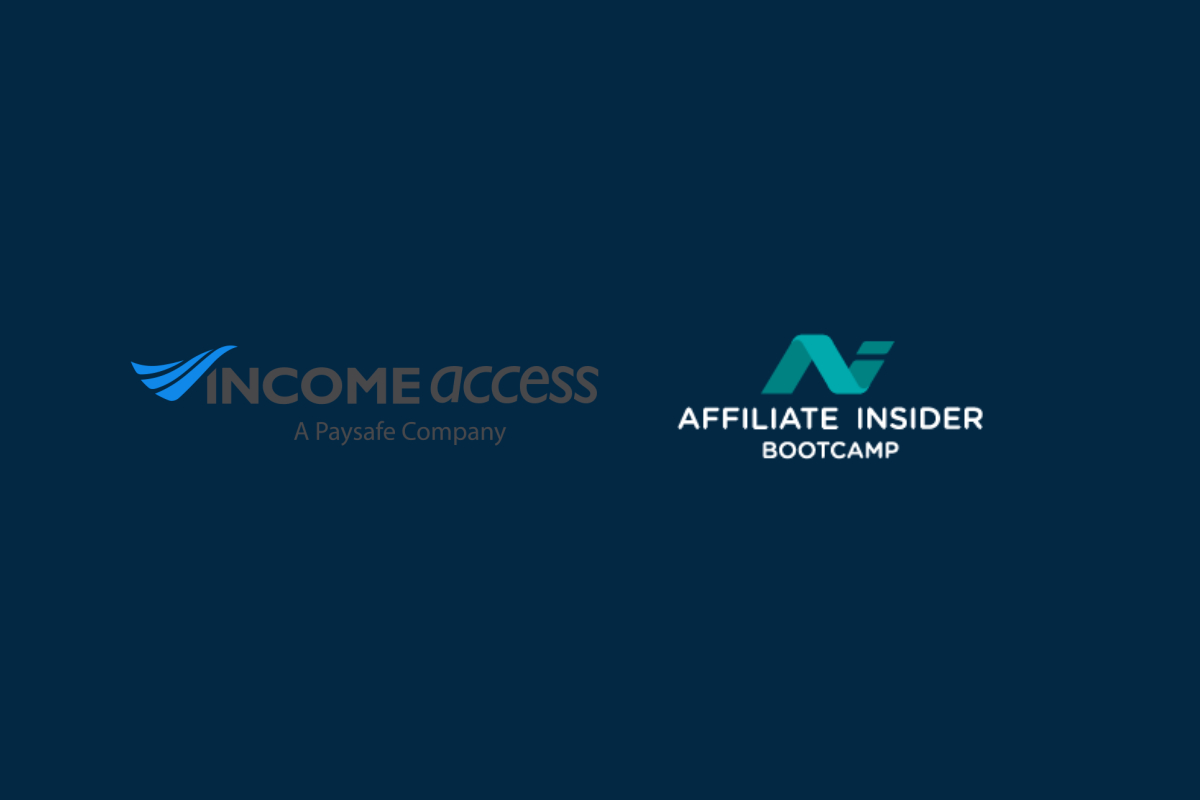 Income Access, Paysafe Group's marketing technology and services provider, will sponsor the annual AffiliateINSIDER Bootcamp, which takes place on 21-22 March at London's premier venue, Under the Bridge, Stamford Bridge. Income Access specialises in affiliate software, digital marketing and affiliate network solutions for the global iGaming industry.
Last year's event was a sell-out at Chelsea, and AIBootcamp 2019 is expected to be no different. This year's event will be attended by a host of iGaming affiliates who will gather to discuss digital disruption, learn new marketing techniques that serve to drive more traffic from affiliates to operator sites.
Erica Anderson, Director of Marketing at Income Access, which runs its own independent affiliate network, commented: "AIBootcamp brings together a powerful combination of knowledge and expertise from guest speakers to create an invaluable resource for the affiliate industry. The event has gone from strength to strength each year and as specialists in affiliate marketing strategy we value our collaboration with AIBootcamp, by way of both sponsorship and content participation."
The event offers delegates a plethora of interactive presentations, conference workshops designed to help delegates grow their network throughout the industry.
"These bootcamps are created with affiliate entrepreneurs in mind. The content is curated to support iGaming affiliates get ahead of digital disruption with an injection of expert theory around everything from lead generation to the technical aspects of SEO and content marketing. The objective is to help affiliates grow their site traffic, get connected and learn the latest digital trends," says CEO and founder of AffiliateINSIDER, Lee-Ann Johnstone.
We're delighted to have Income Access join us again in supporting affiliate development and welcome affiliates from the iGaming Industry to this year's digital learning and affiliate business coaching workshop, getting entrepreneurs ready for the competitive year ahead!
Details of our exclusive affiliate Elevate & Thrive business coaching workshop will be released in the coming weeks to excite you further – but you can be assured that attending this event will teach you the best tricks of the trade to grow your affiliate website both quickly and successfully.
For more information about this event, or to book your seat at this exclusive two-day digital accelerator for iGaming affiliates, visit: https://affiliateinsider.com/affiliateinsider-bootcamp/
For information on how to participate as a vetted agency, supplier or operator sponsor, contact the sales team via sales@affiliateinsider.com