Lottoland Expands Affiliate Marketing Partnership with Income Access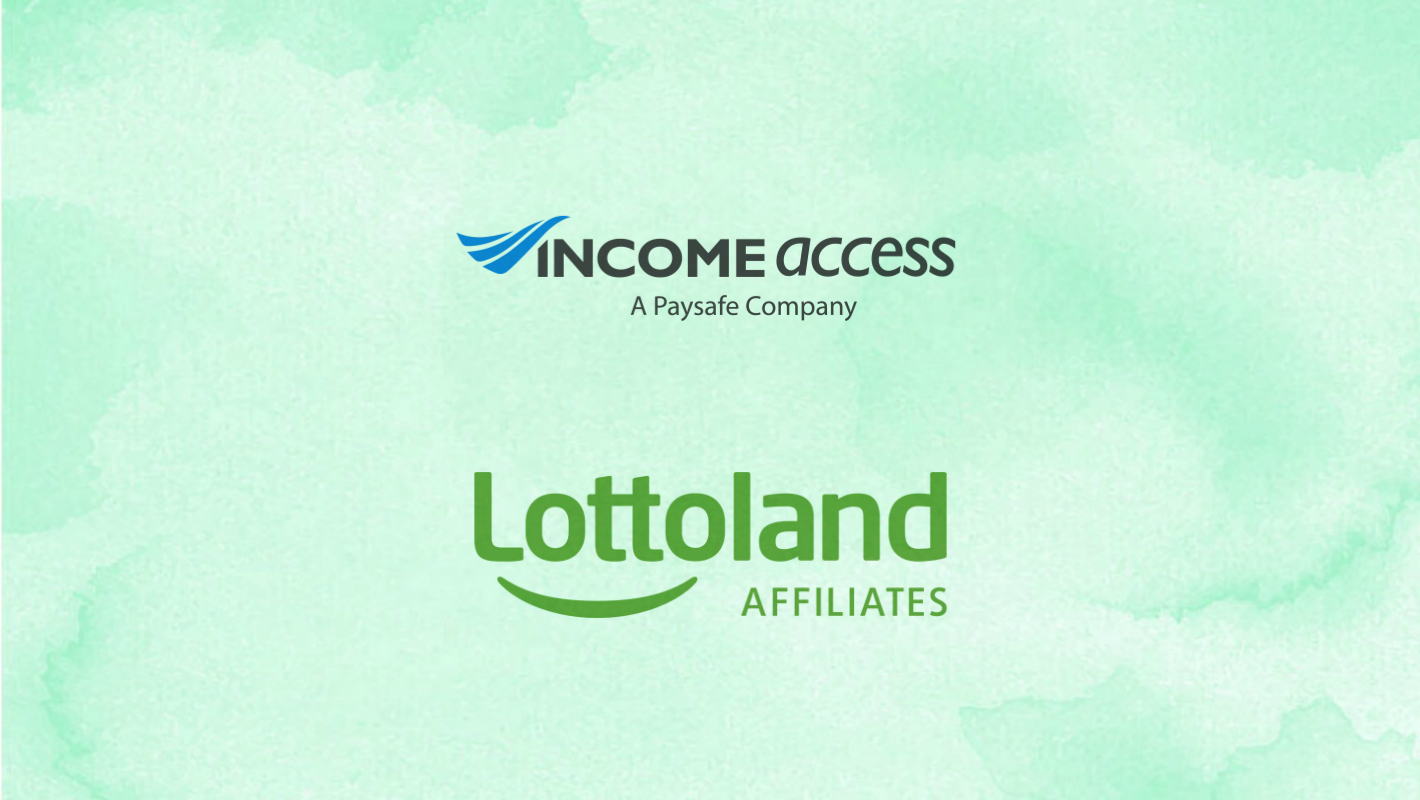 Affiliate programme to be managed as well as powered by Paysafe company as iLottery wagering brand targets Canada and other new markets
Montreal, QC. 9th July 2018 – Lottoland, the online lottery brand allowing players to wager on a range of international jackpots, has expanded its partnership with Income Access, Paysafe's marketing technology and services provider. To support Lottoland's recent expansion into Canada and growth in new markets as well as its relaunch in existing markets, the brand's Income Access-powered affiliate programme is now also managed by Income Access' Affiliate Team.
Founded in 2013, the Gibraltar-based Lottoland is active in 13 markets, has over 350 employees, and more than 8 million customers worldwide. It is licensed and regulated by the Government of Gibraltar, the UK Gambling Commission, the Republic of Ireland National Excise Licences Office, the Agenzia delle Dogane e dei Monopoli in Italy and the Northern Territory's Racing Commission in Australia.
Lottoland's payment options currently include Paysafe's NETELLER, Skrill, and paysafecard. In August 2017, to support Lottoland's customer acquisition, the brand relaunched its affiliate programme with another Paysafe company, Income Access. The partnership saw the Income Access affiliate platform powering the revamped programme.
Lottoland allows players to bet on some of the world's biggest lottery draws. These include PowerBall, MegaMillions, EuroMillions, the Irish and Polish Lottos, and the EuroJackpot, on which a Berlin-based player won a record €90 million bet in June.
To support the brand's growth in 2018 – its relaunch in the UK and Brazilian markets and its entry into the Canadian market earlier this month – Lottoland has further expanded its affiliate programme. Income Access' team of lottery affiliate managers will now help manage Lottoland's affiliate channel.
The Montreal, Canada-based affiliate team has extensive experience growing affiliate programmes for European and US iLotteries in new markets. In addition to spearheading affiliate recruitment, player acquisition and programme growth, Income Access affiliate managers will support the brand's launch in the Italian market later in Q3 2018.
Affiliates focusing on Canada, the UK, Brazil and other global markets will benefit from a revenue share commission structure of between 25% and 35%, depending on the revenue referred per month. Cost per acquisition (CPA) deals of €7-20 (market-dependent) are also available.
Nigel Birrell, CEO at Lottoland, said: "Lottoland is pleased to be working with the Income Access Affiliate Team and will look to draw on their wealth of knowledge in the industry. They'll also help us as we enter new markets, such as Canada. We're confident that, with the help of Income Access, we'll be able to deliver our desired goals regarding player acquisition and continue building strong relationships with new and existing partners."
Tara Wilson, General Manager at Income Access, said: "We're excited to further extend Paysafe's relationship with Lottoland and provide the company with marketing support in Canada and other new markets in 2018 and beyond. From Income Access' recent partnerships with major American state iLotteries and our experience managing affiliate progammes in Europe, Income Access has considerable expertise in optimising the affiliate channel for online lottery brands."
For more information on the expanded affiliate programme, contact Lottoland.
Income Access signs as latest sponsor supporting AIBootcamp2019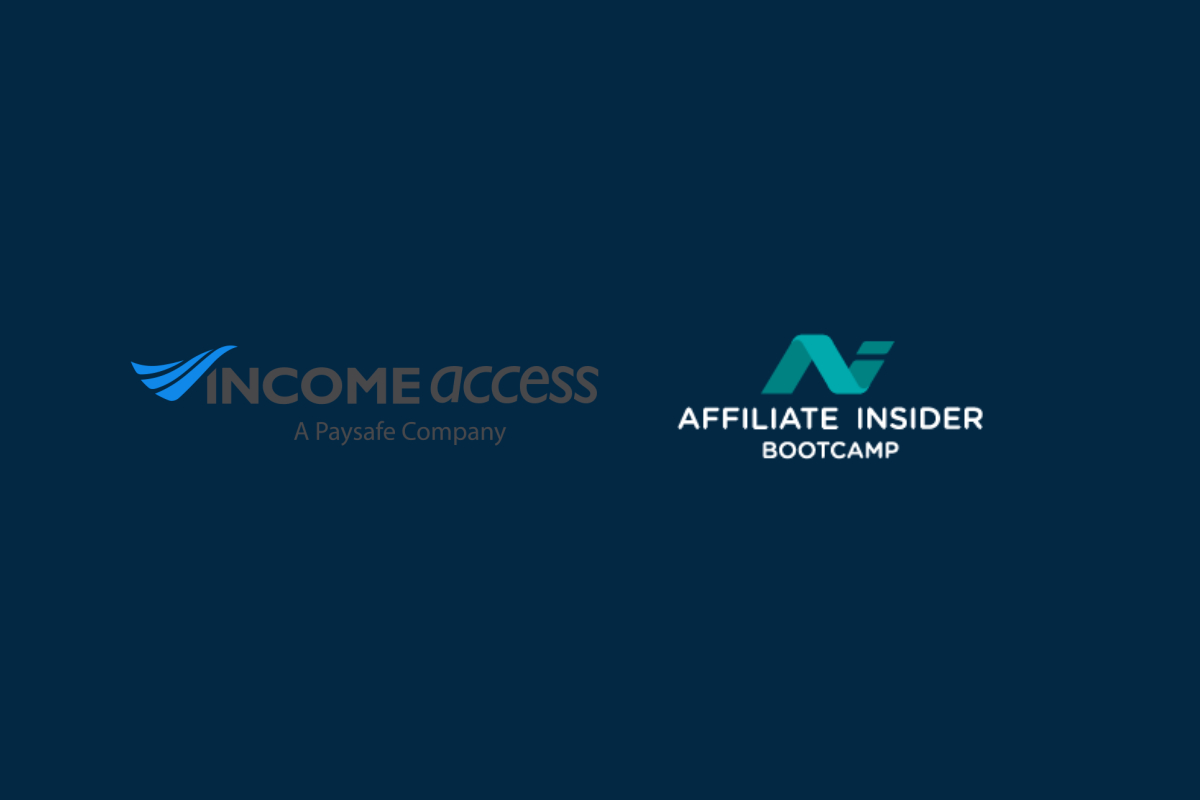 Income Access, Paysafe Group's marketing technology and services provider, will sponsor the annual AffiliateINSIDER Bootcamp, which takes place on 21-22 March at London's premier venue, Under the Bridge, Stamford Bridge. Income Access specialises in affiliate software, digital marketing and affiliate network solutions for the global iGaming industry.
Last year's event was a sell-out at Chelsea, and AIBootcamp 2019 is expected to be no different. This year's event will be attended by a host of iGaming affiliates who will gather to discuss digital disruption, learn new marketing techniques that serve to drive more traffic from affiliates to operator sites.
Erica Anderson, Director of Marketing at Income Access, which runs its own independent affiliate network, commented: "AIBootcamp brings together a powerful combination of knowledge and expertise from guest speakers to create an invaluable resource for the affiliate industry. The event has gone from strength to strength each year and as specialists in affiliate marketing strategy we value our collaboration with AIBootcamp, by way of both sponsorship and content participation."
The event offers delegates a plethora of interactive presentations, conference workshops designed to help delegates grow their network throughout the industry.
"These bootcamps are created with affiliate entrepreneurs in mind. The content is curated to support iGaming affiliates get ahead of digital disruption with an injection of expert theory around everything from lead generation to the technical aspects of SEO and content marketing. The objective is to help affiliates grow their site traffic, get connected and learn the latest digital trends," says CEO and founder of AffiliateINSIDER, Lee-Ann Johnstone.
We're delighted to have Income Access join us again in supporting affiliate development and welcome affiliates from the iGaming Industry to this year's digital learning and affiliate business coaching workshop, getting entrepreneurs ready for the competitive year ahead!
Details of our exclusive affiliate Elevate & Thrive business coaching workshop will be released in the coming weeks to excite you further – but you can be assured that attending this event will teach you the best tricks of the trade to grow your affiliate website both quickly and successfully.
For more information about this event, or to book your seat at this exclusive two-day digital accelerator for iGaming affiliates, visit: https://affiliateinsider.com/affiliateinsider-bootcamp/
For information on how to participate as a vetted agency, supplier or operator sponsor, contact the sales team via sales@affiliateinsider.com
4StarsGames Launches Managed Affiliate Programme with Income Access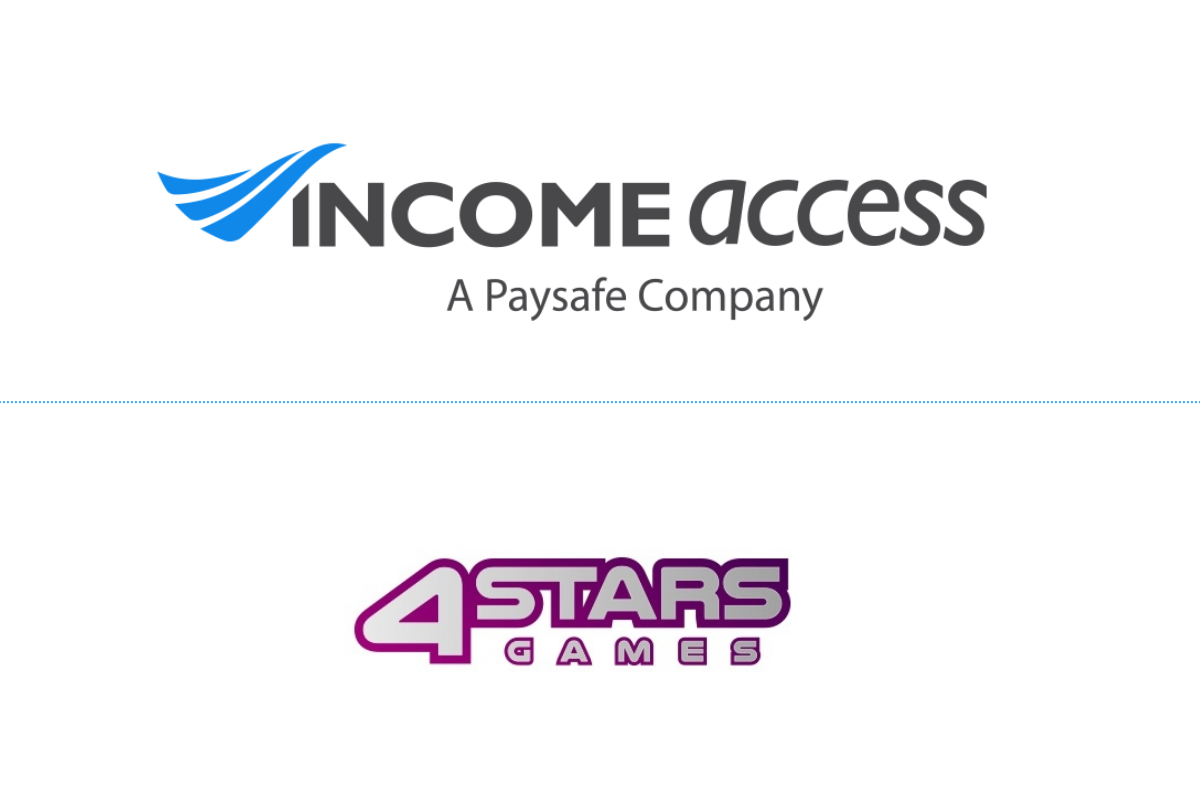 Online casino with sights set on global iGaming markets launches affiliate programme
4StarsGames, an expanding online casino brand with state-of-the-art back end software, has launched a managed affiliate programme with Income Access, Paysafe Group's marketing technology and services provider. Income Access will manage the programme through its in-house affiliate team, which will use the company's industry-leading affiliate software platform to optimise programme growth and acquisitions.
Income Access will leverage its own expert knowledge and industry experience to provide affiliates with strategic guidance in their promotion of 4StarsGames and its array of online casino products, including slots, table games and live casino.
4StarsGames is licensed by the Malta Gaming Authority and also has a Greek-facing offering at 4StarsGames.gr. It has a product catalogue that includes slots and table games from sister company Bomba Games, which produces unique and engaging games through its in-house team of game designers and sound artists. Other suppliers include NETENT (slots, table games and live casino) and Evolution Gaming (live casino). Alongside this comprehensive collection of casino games, 4StarsGames also has plans to launch a sportsbook in early 2019.
Affiliates joining the 4StarsGames programme will enjoy a tiered revenue share commission structure, which ranges from 25% to 50% depending on net gaming revenue (NGR). The brand also provides a wide range of marketing materials and on-demand creative materials to help affiliates drive conversions.
4StarsGames offers an array of bonus features, including a no-wagering 'Stargate' welcome bonus to all new slots and live casino players. Further details for all player promotions can be seen on the 4StarsGames home page.
Christos Michael, CEO at 4StarsGames, said: "4StarsGames is glad to be working with the Income Access affiliate team to take advantage of their broad experience and industry knowledge. With their help, I believe that 4StarsGames will achieve its strategic goals regarding player acquisition and the provision of fascinating experiences, whilst capitalising on new market developments. These efforts will serve to reinforce our relationships with both existing and future partners."
Michael added: "We are also excited to include several promotions, such as the "Beam Me Back" bonus, offering players up to 10% cash back. There is also "Stellar Stream", our exclusive frequent player bonus, which gives players the ability to collect stars and win up to 250€ per month."
Tara Wilson, General Manager at Income Access, said: "We look forward to supporting 4StarsGames' continued growth, as the affiliate channel will prove a valuable addition to their digital marketing strategy. Our team leverages its long-standing expertise and strategic insights to help diversify player bases and grow the affiliate programmes of the brands we manage."
For more information about this partnership, contact 4StarsGames.
Ladbrokes Coral Relaunches Affiliate Programme with Income Access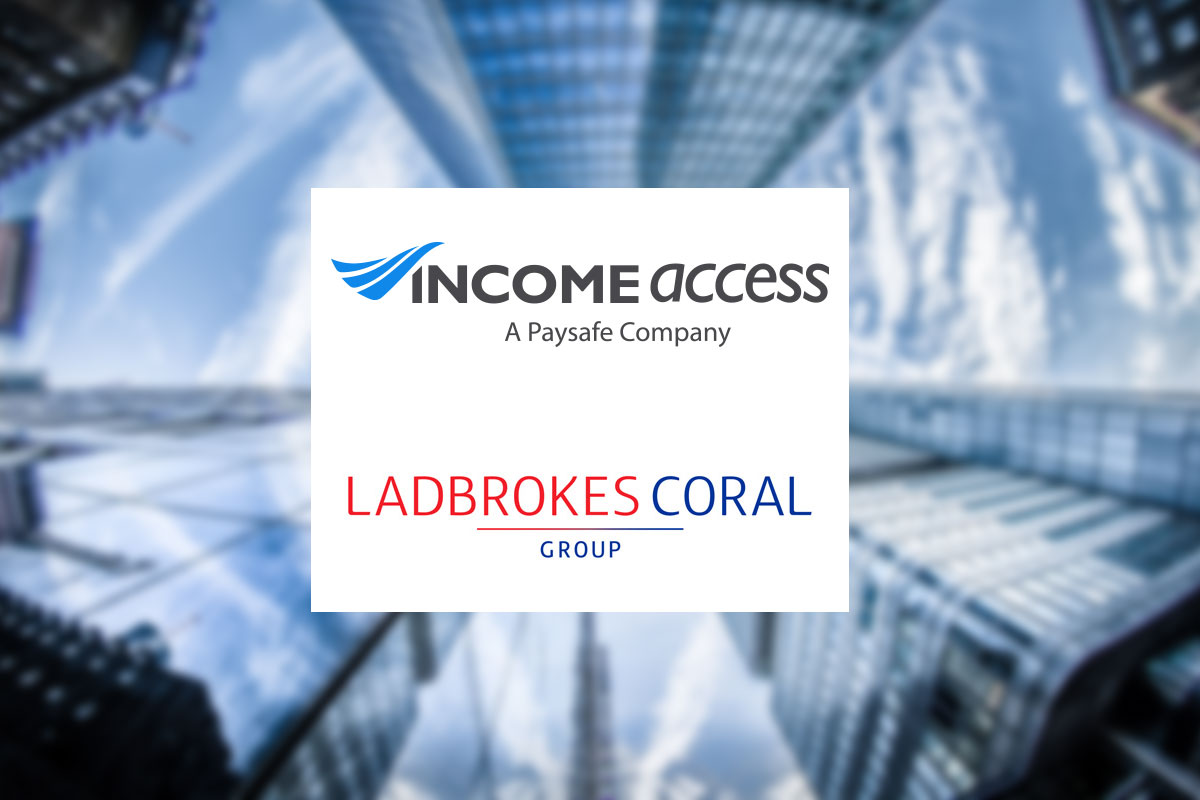 Ladbrokes Coral Group, the leading UK-based multi-channel bookmaking and gaming company acquired by GVC Holdings in March, has announced the relaunch of its affiliate programme in partnership with Income Access, Paysafe Group's marketing technology and services provider. The Ladbrokes Coral Partners affiliate programme will be powered by Income Access' affiliate software platform, as it continues to optimise growth and acquisitions across its internationally recognised brands.
Ladbrokes Coral Partners is the official affiliate programme for three of the UK's top converting betting and gaming brands: Ladbrokes, Coral and Gala. The trio of brands combine to offer an array of quality gaming experiences across their sports betting, casino, bingo, poker and lotto products.
Representing a unified multi-channel company, committed to shaping the future of the bookmaking and the gaming industry through collective strengths and market-leading innovation, Ladbrokes Coral Partners offers affiliates a unique opportunity to drive sustained growth. Affiliates will also leverage Income Access' affiliate marketing platform, which provides robust reporting and tracking features to help in the optimisation of future promotional efforts and retention campaigns.
Ladbrokes Coral Partners provides its affiliates with access to a team of experienced and knowledgeable professionals, dedicated to helping them achieve optimal acquisition and retention figures. Affiliates will further benefit from straightforward and competitive commission plans as well as the support of multilingual account managers, specialised in creating custom-tailored plans.
Anat Schlesinger, Marcom Manager at Ladbrokes Coral Group, said: "As the Coral and Gala brands have worked with Income Access for a number of years, it felt like a natural fit for Ladbrokes to be migrated onto the platform. Relaunching the affiliate programme also provides an opportunity to make essential updates and help Ladbrokes achieve greater synergy with Coral and Gala."
Schlesinger added: "We have a great relationship with the team from Income Access and have every confidence that we will see great results with the new and improved affiliate programme."
Tara Wilson, General Manager at Income Access, Paysafe Group, said: "Partnering with Ladbrokes Coral Partners for this initiative is a very important milestone for Income Access, as we continue to establish a leadership role in the market. Positioning ourselves to effectively meet the needs of one of iGaming's most lauded and respected brands is an accomplishment of which we're extremely proud."
To learn more about the Ladbrokes Coral Partners affiliate programme, contact Ladbrokes.

About Ladbrokes Coral Group
We are a leading multi-channel bookmaking and gaming company with an international reach, combining 230 years of heritage and looking forward to an exciting future.
We have the best betting brands and the best people: we will lead the field and shape the future of responsible bookmaking and gaming. We aspire to be the biggest, best and most admired business in our industry.
Our origins lie in the traditional business of providing betting services to generations of British customers on horse and greyhound racing. Today we are proudly the number one British bookmaking business, seen on every high street and part of the fabric of hundreds of communities.
But we are much more. Thanks to our unwavering focus on the interests of our customers, we are strongly represented online. We have international businesses with leading positions in some of the world's best markets. And we intend to grow further in the future.
We've done all this without ever abandoning the values which underpin our business: a love of sport, respect for our customers; investment in our people; and help and support for people who have a gambling-related problem. We are in a highly-regulated industry and taking our responsibilities seriously is absolutely core to the way we operate
Follow Ladbrokes on Facebook / Twitter / LinkedIn
About Income Access
Founded in 2002, Income Access is a digital marketing and technology company with an independent affiliate network. It specialises in providing affiliate marketing and digital marketing solutions to regulated iGaming, lottery, land-based casino and financial trading companies. Through its award-winning marketing software and a partnership-centric approach, Income Access delivers comprehensive data and strategic insight on marketing campaigns across all digital and offline channels.
In September 2016, Income Access was acquired by Paysafe Group, the company behind the digital wallet brands NETELLER and Skrill. Income Access is partnered with over 300 brands worldwide. These include: Betfred, Bet Victor, BGO Group, Caesars Interactive, Danske Spil (Danish national lottery), ETX Capital, GAIN Capital, IGT's Lottomatica, Ladbrokes Coral, Jackpotjoy, Michigan Lottery, Pennsylvania Lottery, Pinnacle, Sportingbet, Tote Ireland, and TwinSpires.
Follow Income Access on Twitter / LinkedIn / Facebook / Press Room / Content Hub
About Paysafe Group
Paysafe Group (Paysafe) is a leading global provider of end-to-end payment solutions. Its core purpose is to enable businesses and consumers to connect and transact seamlessly through industry-leading capabilities in payment processing, digital wallet, card issuing and online cash solutions.
With over 20 years of online payment experience, an annualized transactional volume of over US $80 billion, and approximately 3,000 employees located in 12+ global locations, Paysafe connects businesses and consumers across 200 payment types in over 40 currencies around the world.
Delivered through an integrated platform, Paysafe solutions are geared toward mobile-initiated transactions, real-time analytics and the convergence between brick-and-mortar and online payments.
Visit us at www.paysafe.com.