Affiliate Interviews: Jaume Lopez of Rahapelit-Netissa.com (Epicorns)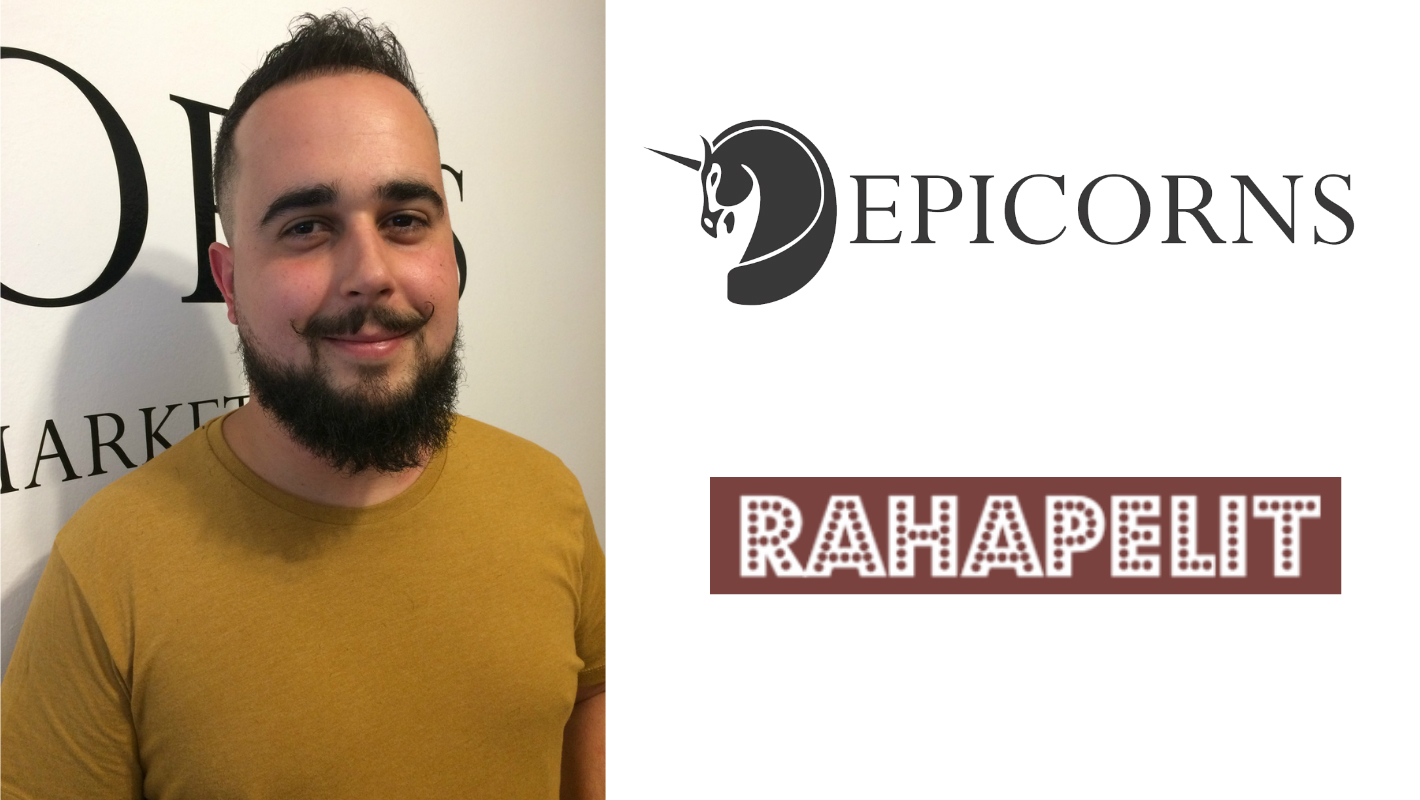 GAV: Hello Jaume, could you fill out the short form below so our readers can imagine your profile?
Name: Jaume Lopez
Age: 29
Hometown: Viladecans, Barcelona – Spain
Living in: Andorra la Vella – Andorra
Favorite Food: Spanish cusine
Must Read Book: I won't recommend any since I am not into reading books
Profession/Job title: Online Marketing/CEO at Epicorns
GAV: Hi Jaume, first of all tell us and our readers as well a little bit about yourself, we want to know who Jaume really is? How did your career start in the industry? Since when are you active at rahapelit-netissa.com?
JL: I am born in the metropolitan area of Barcelona, where I studied and got the title of Senior Technician in Administration and Finance. Afterwards I started studying online but at the age of 23 the crisis hit very hard in Spain and it was very difficult to get a good job. I then decided to move to Malta and there is where I started working in the Igaming industry. First, I started working for a very well-known poker/casino affiliate within the Spanish market. 2 years after that, I moved to Cyprus to work as a Head of SEO, where I was working and living for almost 2 years. In Cyprus, I met my better half and we decided to move to Andorra, where we then started doing consultancy and creating affiliate sites, and that's how our company started.
GAV: We know that you also have an international online marketing company, tell us all about it?
JL: At Epicorns we do a lot of services like SEO, web development, content writing.., but we don't focus much into selling the services, since our main income nowadays is affiliate marketing and lead generation. We currently have over 150 websites in 11 different languages.
We are growing fast, and now we are in total 9 employees, plus more or less same number of freelancers (mainly for content). All of us work from home in different locations: India, Spain, Finland, Sweden, Andorra, Colombia..
GAV: Since there are thousands of websites and portals in this niche out there, where do you think rahapelit-netissa.com stands now and what is that plus that the other portals don't have?
JL: With no doubt, I will say the variety of the content, we talk about betting, lotteries, casinos, poker and basically whatever that is considered gambling. That makes rahapelit-netissa.com a site for all kind of gamblers.
GAV: Which markets do you target with your site and why?
JL: We target mainly Finland since the site is just in Finnish at the moment.
We created the site since we saw that there was a gap. The market either targets betting, poker or casino.. all by separate. Since Finnish people are "gamblers by design" they basically like all kinds of games, and that's where rahapelit-netissa.com stands out.
GAV: How do you see the online casino market/industry at this moment?
JL: It is still a quite new industry, especially in some locations and markets. In places like UK or Sweden the market is more mature and you can see that the game is very different.
What I noticed, is that there is a lot of new casinos, every time more, which is making the value player way lower and the quality of the support, CRM.. it's every time lower and lower.
I think that this is happening because the big players in the industry makes money from TV ads, sponsors and so on, and they don't take care much about the affiliates, that's why so many new casinos are coming to fill this gap.
GAV: In your opinion what are the strong points of rahapelit-netissa.com and what makes it stand out from the other niche websites?
JL: The variety, you can find everything in one place and that makes it unique.
GAV: We have surfed your website and found some great quality content. Are you writing it by yourself or do you have a team of people writing for you?
JL: Thanks for noticing! Yes, we have a small team of freelance content writers, in addition to that my partner Nina Sparv is also writing and over checking that all content is properly written and placed in the website.
GAV: How about the online marketing and SEO of your websites, how many team members do you have, let us in on a new trend that you guys are following?
JL: In the marketing part of the company we are 3 people, and we basically divide our job by markets or countries. We don't follow any strategy, we´re just focusing on to keep growing the sites with good content and get links from reliable sources. Like this you will always grow progressive, and with less risk than when using more aggressive techniques.
GAV: How do you manage to keep all the websites fresh and relevant, when a lot of fluffy and nonsense appear on the Internet non-stop?
JL: We have content writers. Before they were not experts in the area, but after writing tons of content about our industry they already became experts. Which is very important to keep the site fresh and with interesting content.
GAV: We are pretty convinced that you receive messages from Affiliate Managers on a daily basis showcasing their best products. You, of course select them by the brands they work with. What are your thoughts on how a real Affiliate Manager-Affiliate relationship should be built, and how not?!
JL: In here I think the volume and the size of the affiliate influences a lot. It´s not the same, a relationship with a startup than with a big corporation.
In our case, we love the affiliate managers that help us grow, check how to improve conversions, how we can bring more traffic…
GAV: How do you see the future of the online casino/gambling industry? For instance, will it become a truly global phenomenon?
JL: I think it will always exist, and every time I think it will be more regulated in the countries.
Regarding global.. I think it is already, and most of the world still didn't even start gambling online, so in few decades I am sure it's going to be truly a global business.
GAV: Tell us one change that you want to see in the online casino industry?!
JL: There are a lot of things, especially regarding the regulations. But the one I am going to say, is "trust". Nobody trusts the business fully yet, we look like a bunch of scammers that do weird things, banks don't give you credits, countries check what you are doing because it can be "suspicious", most of online casinos are located in countries where gambling is illegal so you have to hide that you work on that…
I don't think our business is what the rest of the world thinks, but that will take a lot of time to change.
GAV: Do you have any advise you would like to offer to newbies who are looking to venture into this majestic industry!?
JL: Take it easy and learn on the way. At the beginning invest in time, not in money and when you have a better understanding, then start investing in it. It's not rocket science, but it needs patience and knowledge.
GAV: How about iGaming/online casino or affiliate conferences, do you attend any of them? If so, which one is your favorite and what is your most fun experience?
JL: I start going to conferences last year, so I didn't go much. Since I don't have much experience I can't say which one is the best, probably in 1-2 years I will be able to answer that question better.
GAV: What do you think the chances are for Eastern Europe to become a potential gaming hotspot in the near future? Where do you think the region must improve upon?
JL: I think it will become a gaming hotspot, now everybody is in the Nordics and UK, once these markets are completely saturated, people will start looking more and more into the opportunities in other countries, especially in Europe.
GAV: Where would you like to travel in Eastern Europe, any favorite country or region?
JL: I would like to travel to Romania since I've never been there. My favorite country (from where I´ve been before) would be Poland, and my favorite city is Budapest.
GAV: Where you wouldn't want to travel in Eastern Europe 🙂 ?
JL: Since I love travelling I would love to travel everywhere!
GAV: How about a favorite celebrity or a mentor, do you have one?
JL: I don't have a favorite celebrity, but mentors fortunately I had a lot, so I can't mention just one.
GAV: Tell us your opinion about the Gambling Affiliate Voice?
JL: I think it's a great online magazine, the industry is growing and we need more sources to be aware of what's going on in the market and thanks to GAV we are always updated.
GAV: Jaume, thank you for your time and interest, we wish you guys all the best!
If you would like to suggest subjects for future affiliate interviews, send your suggestions to: george@gamblingaffiliatevoice.com
What does "beyond the commission" mean for King Billy? A short list (at least) at the EGR Awards!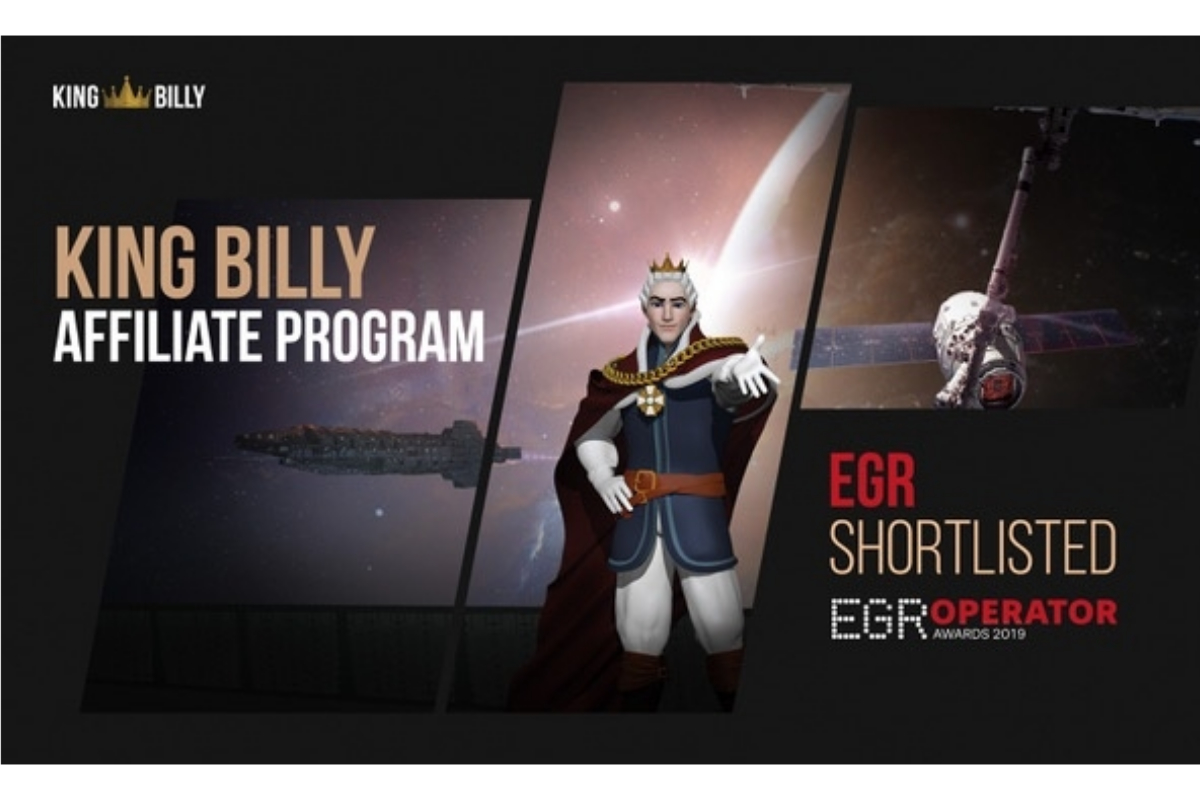 King Billy Casino has been making quite some noise with its Affiliate Program this year. The program has gained momentum and achieved wide recognition from Affiliates, both established and upcoming, which is something not to be taken lightly, given the, ahem, unpredictable mentality and demands of the Affiliate world.
According to King Billy, this is a program that promises to take the casino – affiliates relationship to a new, mythical level "beyond the commission". You may wonder (as we did) what lands lie beyond the commission. Is the first stop Valhalla? El Dorado? Shangri La? Camelot? Mount Olympus?
Much closer actually: It is the luxurious Grosvenor House on London's Park Lane, home of the 2019 EGR Awards. The King Billy Affiliates Program has been short-listed in the Affiliate Program Category and we asked Ruslan Legenzov, Head of Affiliates at King Billy Casino, to share his feelings with us.
"The excitement never gets old! Congratulations to the whole department at King Billy, our "King's Servants" who make this possible. Also, a big thanks to our Marketing and Creative Department for helping us move beyond the commission exactly the way our affiliates want.
Following our biggest distinction to date, the award at the 2019 iGB Awards, this is one more proof that we are doing something extremely well at King Billy Casino. Obviously, after being short-listed, we'd like to go all the way, but we are well aware of the top level and the quality of all the nominees. So, see you at Grosvenor House and may the best operator win!"
The reputable EGR Operator Awards reward B2C operators for setting the standard in egaming excellence, with categories ranging from customer service to social responsibility, and recognizing achievements across all verticals. The 2019 Awards will take place on the evening of Thursday 24 October at Grosvenor House, London.
King Billy Casino is a new generation online casino, available in several languages (English, German, Russian, Finnish, Norwegian and soon Japanese) with an impressive record in awards and distinctions. The King Billy Affiliates Program has already won the 2019 iGB Awards Affiliate Program of the Year award.
Welcome to Kyiv-Tbilisi Affiliate Journey: a Double Ticket Will Unveil Two Markets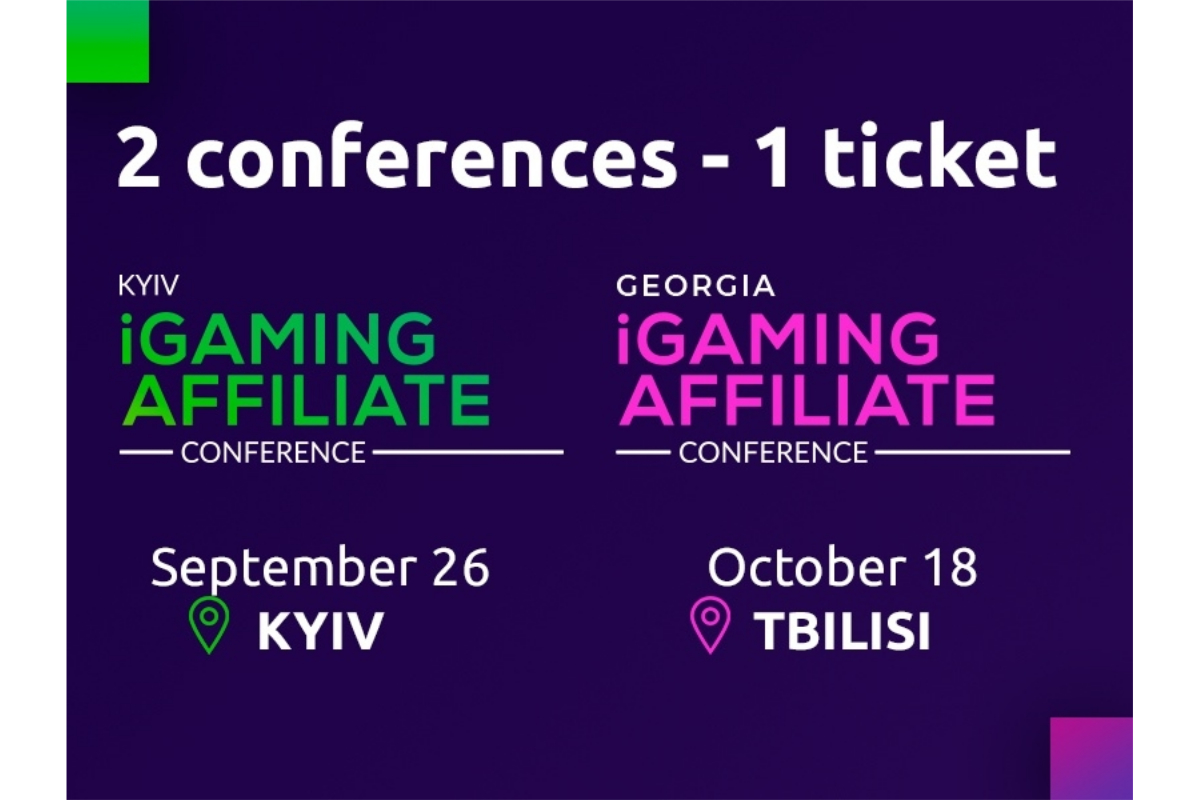 On October 18, Smile-Expo will organize Georgia iGaming Affiliate Conference – a practical event dedicated to affiliate marketing in the offline and online gambling business. Speakers will discuss the efficient strategies for attracting clients and traffic, as well as the legal aspects of land based and virtual casinos operations.
Conference website already features seven expert presentations and two participants of the panel discussion: "Offline and online casinos. Review of tools aimed at user attention". Presenting the event program, organizers also announced a new special offer: Kyiv-Tbilisi Affiliate Journey, allowing to buy two tickets to events in Tbilisi and Kyiv.
What to expect from Kyiv iGaming Affiliate Conference?
Kyiv will host the second annual conference dedicated to iGaming affiliate marketing on September 26. Attendees of Kyiv iGaming Affiliate Conference 2019 will enjoy latest insights, interactive program, lots of networking, communication with experts from five countries, and a demo zone with reputed companies.
Speakers of the conference include webmasters, affiliates, arbitrage specialists, marketers and top lawyers. They will address key issues:
How to get maximum quality traffic from the CPA networks?
How blockchain influenced the gambling market?
Why advertisers and affiliates need to work together to reach the best result?
How to find traffic for betting mobile app?
How to build funnels while working in the gambling niche?
What is important for banks and regulators in the activities of operators and affiliates?
Gambling market in Africa: what this is and is there money?
Besides, a panel discussion will take place as part of the event, highlighting gambling, betting, esports, as well as finding the balance between these sectors.
A double ticket to Kyiv – Tbilisi Affiliate Journey
Specialists working in the iGaming segment will learn useful knowledge at Georgia iGaming Affiliate Conference and Kyiv iGaming Affiliate Conference, having a chance to talk to local experts, find out more about the operations in the region, and learn about the prospects for launching and expanding the business.
That's why, Smile-Expo is offering you a Kyiv-Tbilisi Affiliate Journey, allowing to get one ticket for two conferences at the best price. The price for one ticket till September 3 comprises €150 only.
Each week, the price will grow €50, and with each price increase, we'll add new exciting options from the organizers into tickets. Kyiv-Tbilisi Affiliate Journey will last one month, ending on September 22.
You can buy a double ticket on websites of both conferences, the special category is open on the pages of registration.
MyAffiliates announces its rebranding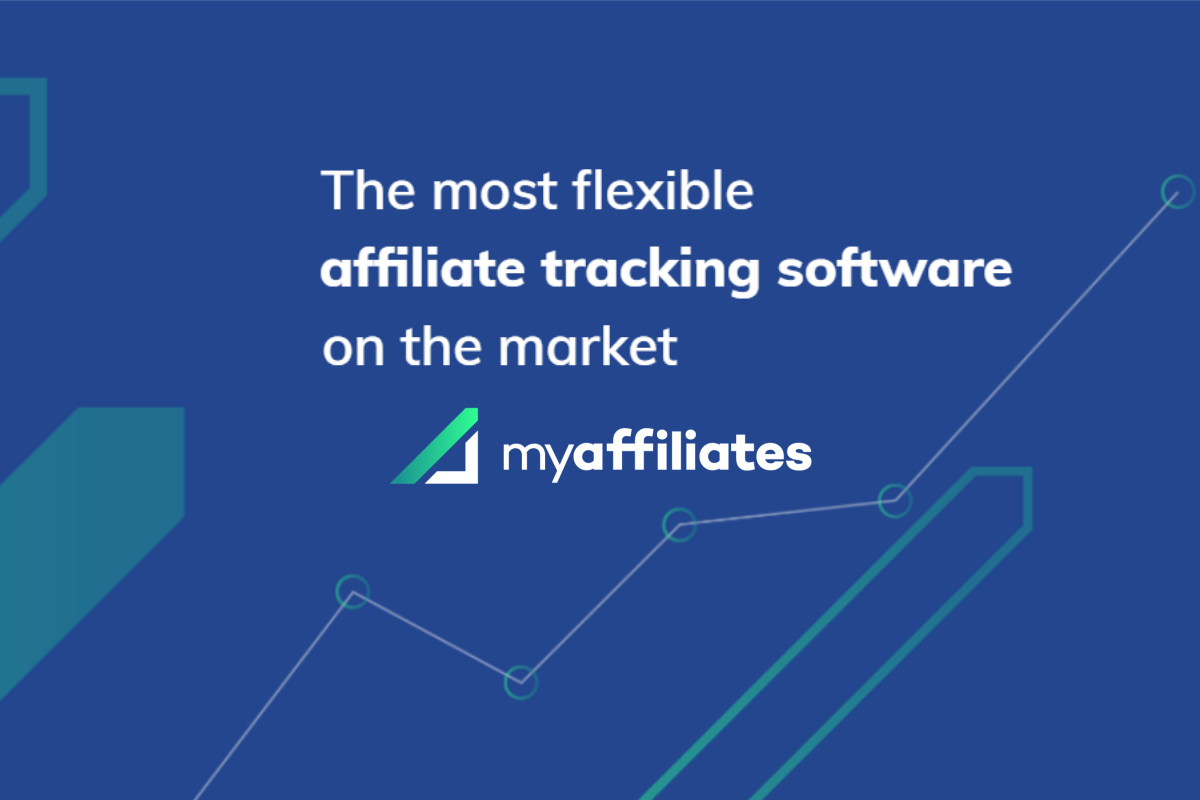 MyAffiliates, the affiliate marketing software provider, announced today a major rebranding of its product image to reflect the company's evolution in the online betting, gaming, forex and binary industries.
Clemence Dujardin, General Manager at MyAffiliates said: "MyAffiliates has been around since 2007. Our technology and our products have evolved considerably since then. It was high time for a rethink of our brand to plot our journey in the years ahead. We have been very successful over the years working with an ever growing number of online operators worldwide. Our new brand is an invitation to them to join us as we continue to improve our offering.
"The new brand recalls MyAffiliates' sterling reputation as the most flexible affiliate marketing software on the market. This flexibility is built on the features we developed along the years. But our success also rests on transparency in our pricing structure and the support we provide our customers anytime they need it, whichever time zone they are in. Our vision remains to build software that answers the needs of the industry, backed by reliable and scalable technologies."
Steven Harris, MyAffiliates' founding Director said: "Over the years, our professional and well-grounded team, managed to evolve our product into the affiliate marketing software affiliates love. For us it is crucial that our clients find all they need and more to run a successful affiliate program and grow their business. It is equally important for us that the end users — the affiliates — continue to enthusiastically approve of our solution. We will not rest on our past successes.
"This rebranding tells the story of our evolution and better represents MyAffiliates as the young and dynamic company that we are, continuously striving to develop the best product of its kind on the market as we help our clients grow."
Visit www.myaffiliates.com.