Affiliate Grand Slam Official Press Release – Mission Accomplished, Wheel Reinvented!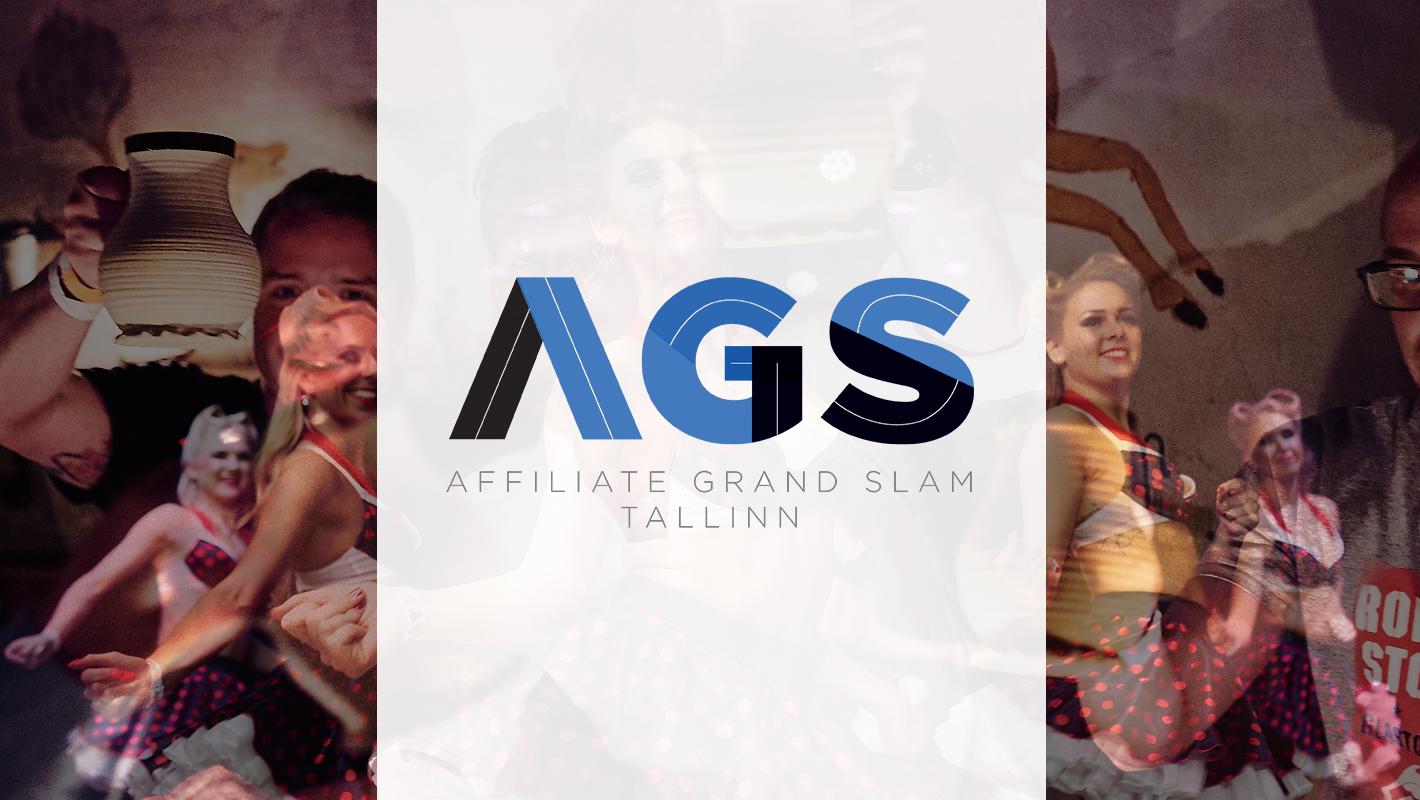 The organizers of Affiliate Grand Slam, a new event in the igaming affiliates calendar, was organized last week and as soon as the last affiliate jetted off from Estonia, the official press release was published. As you have gotten used to by now, we have covered the event via our portal as a Media Partner.
The demand was there for all to see, then the organisers behind SiGMA came up with the magic formula: limit the conference to five affiliate managers and open the flood gates (with strict due diligence) for affiliates.
Affiliate Grand Slam represents the first conference in the history of affiliation where affiliates could apply for an all-inclusive VIP treat, including flights, five-star, two-night stay at the Hilton, excursions, lunches, dinners, and parties thrown in the mix.
Only five operators were allowed to host the Grand Slam, plus another five non-operators were allowed to sponsor it.
The event started off with 250 affiliates flying in to Tallinn from all corners of the world on Thursday 27th April. The SiGMA crew greeted each affiliate at the brand new, five star Hilton Park.
That same evening, each operator sat down privately with give-or-take fifty affiliates for a dinner within the hotel itself. Betting Gods, Olybet, PlayOJO, Quasar and Videoslots lavished with affiliates and nurtured new working relationships in a friendly environment. Good wine in abundance.
The night was far from over. After dinner, all guests headed down to Olympic Casino within the Hilton itself for welcome champagne, dark chocolate, cigars and a free-roll, networking poker tournament.
The organisers were hoping the night would end there and that affiliates won't head out in the wilderness of Old Town, but, as anticipated, half their hopes went up in flames.
Still, next morning, breakfast was brimming with activity and all affiliates, bar a few casualties, seemed eager for the conference to start. Each operator gave a small presentation, followed by a series of quality workshops. Mini stalls, an exquisite buffet lunch table, coffee and Baltic treats cluttered the meet-market outside the conference hall, where handshakes and business cards were being exchanged.
Following a few hours at the Hilton spa, it was time for the big traditional dinner! Everyone headed to Olde Hansa, walking through the narrow, cobble streets of charming Old Town, for a feast back in time. Traditional cuisine made its way on all tables for everyone to share while more business cards exchanged hands.
Shortly after dinner, the closing night awaited at the Olympic Casino for a VIP, strictly by invite nighter-bender. Few guests joined the party, but the organisers would not elaborate. We can only guess how the night unfolded with 250 affiliates in this charming Baltic city.
The success of Affiliate Grand Slam was such that the industry won't wait another year for the organisers to launch the second edition. A new city to uncover, new hosts, new affiliates. This is Affiliate Grand Slam. The wheel has been reinvented.
This slideshow requires JavaScript.
Log on to www.affiliategrandslam.com or www.maltaigamingsummit.com for details about the next event. If you're interested in hosting or sponsoring the next AGS get in touch with organisers on +356 99263626, by email at info@sigma.com.mt or by skype at eman.pulis.
AEToken Affiliate Platform Wins Blockchain Pitch Competition for Best ICO 2018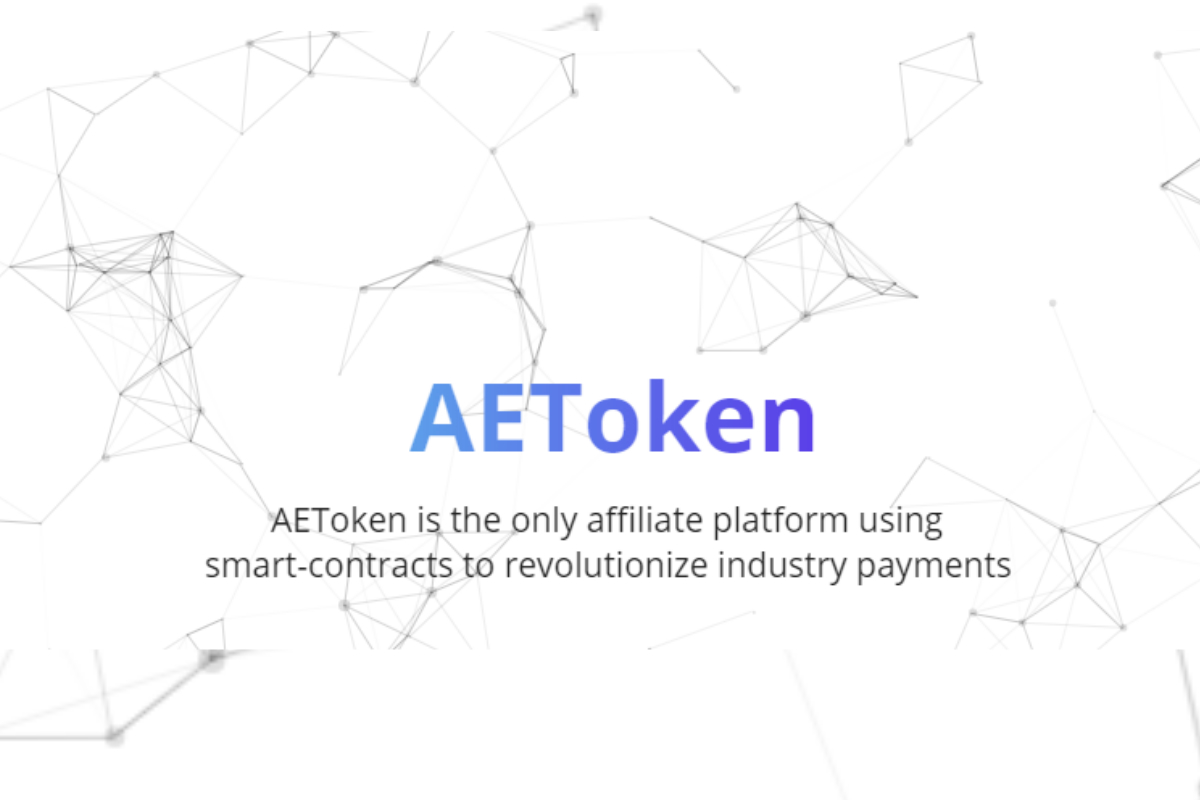 Blockchain based affiliate platform AEToken has won the best ICO pitch competition at the Malta Blockchain Summit. Held at the InterContinental Hotel Malta on November 1 and 2, 2018, the summit is a marquee event in the ICO/Blockchain sector, playing host to over 8,000 delegates and a speaker list that includes the Who's Who of the Crypto industry including the Winklevoss twins and John McAfee. The highlight of the summit, the ICO pitch contest saw 19 blockchain startups in a head to head battle for two cheques, each worth 25,000€.
Eventually a panel of judges, led by Investor Mark Hamade, judged AEToken (represented by CEO Vadim Fedotov) the best ICO pitch for its unique platform, which is designed to address shortcomings limiting the affiliate marketing industry.
The industry has long struggled with systemic problems including lack of enforceable contracts, fraud (traffic size verification/traffic value skimming), slow payments for services performed, and high minimum payouts. Now, for the first time, using blockchain and smart contract technology, AEToken ensures affiliate deals are secured through smart contract, payments are instant, fees are lower, and scalability is a non-issue.
Founded by Vadim Fedotov, Gene Hoffman and Jason Fernandes, AEToken has a particularly stellar team of advisors including 2017 Ycombinator partner Marcus Segal, Eman Pulis (Founder, SIGMA Conference), iGaming expert Michael Caselli, Walter Komarek (Forbesfone) and Dr. Evan Luthra of Almora Crypto Investment Group.
AffiliateINSIDER delivers practical skills to complement 'on the job' training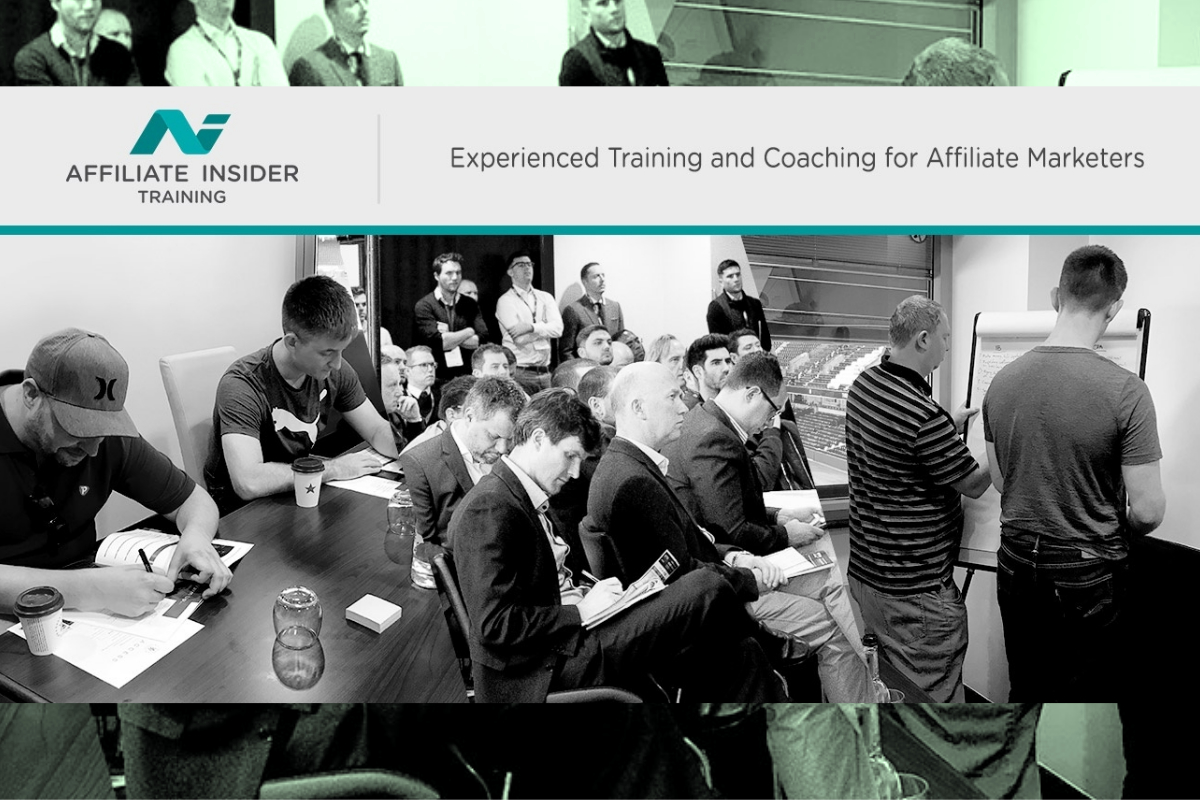 The launch of the bespoke Affiliate Manager Coaching Academy from AffiliateINSIDER means that affiliate managers in the iGaming sector now have an opportunity to access over two decades of affiliate marketing strategies, tactics and expertise.
Founded by Lee-Ann Johnstone, the CEO of news, training and events business AffiliateINSIDER , this new academy aids skills development for affiliate managers and graduates entering the digital marketplace.
Delivered in exclusive training venues to provide bespoke and tailored classes, it is built around proven strategies for helping affiliate programmes grow. Only up to a maximum of 10 delegates are permitted to enable significant 1 on 1 time within an intense learning schedule.
The advanced one-day program is tailored according to a pre-course questionnaire designed to customise content delivery to the delegates in the room. It is then backed up with a 90-day action plan from the tactics learnt on the day and includes a 30-minute personal Skype coaching call, while a detailed workbook and course notes are available to take away.
Johnstone commented: " The affiliate coaching academy is an extension of the strategy and skills I've learnt working in this industry for almost two decades. It's about helping promoting best practice and continued skills development coupled with a practical implementation of affiliate marketing techniques."
She continued: "Our course content gives candidates the skills they need to grow their affiliate programme reach, negotiate the right commercials and build successful affiliate relationships.
"Affiliate marketing is an exciting constantly changing digital medium, but one that has predominantly been led by on the job training, which means skills are passed down and can become dated. It's therefore vital that we create content and course structures that promote skills development and digital learnings for affiliate managers to remain at the top of their game!"
Rasmus Sojmark is the founder and CEO of SBC , a leading news and events company for the sports betting industry that joined forces with Johnstone in November of last year to launch the AffiliateINSIDER.
Sojmark added: "The Affiliate Coaching Academy is a natural extension of the AffiliateINSIDER ethos to promote skills development and knowledge sharing in the affiliate space. For this reason, launching this exclusive academy made sense on so many levels.
"Our clients and partners can now benefit from tailor made learning opportunities and access a level of skills development not offered anywhere else. Lee-Ann has a vast amount of experience working across a wide range of industries, which is what makes this opportunity so unique.
"We are very excited to offer this service to both individuals and companies who wish to grow their affiliate business and improve their affiliate partnerships ."
For more information about the course content and booking dates, please contact AffiliateINSIDER sales team: sales@affiliateinsider.com 
Meet the first four speakers of Kyiv iGaming Affiliate Conference!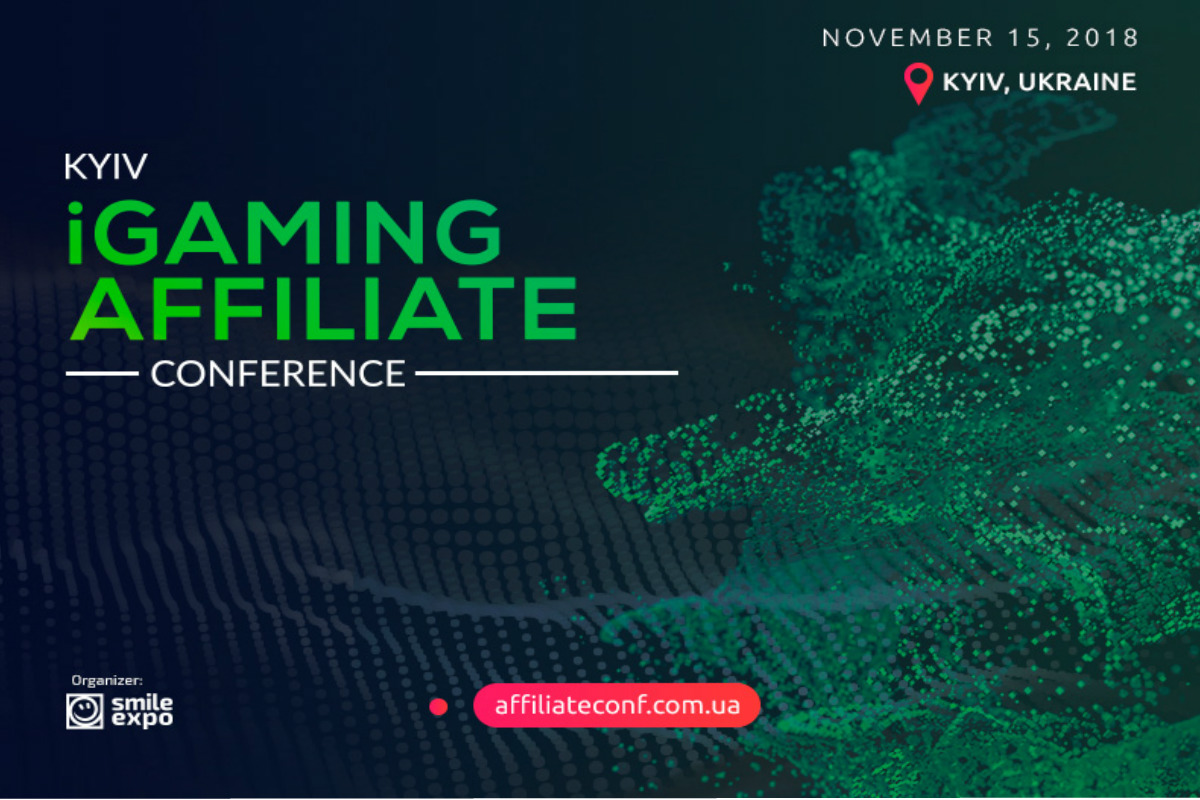 Speakers of Kyiv iGaming Affiliate Conference: discussion of gaming affiliate programs and traffic in Russian and foreign networks
On November 15, Kyiv will host iGaming Affiliate Conference. The industry representatives will discuss the latest gambling and affiliate marketing trends as well as take an opportunity to establish new business partnership within the networking area. Meet the speakers of the event that have already confirmed attendance. They are e-business professionals and world-class experts on affiliate marketing.
The event will gather representatives of iGaming business and affiliate marketing. The platform consists of a conference, an exhibition, and a networking area. It will take place at Vsi. Svoi D12 (12 Desatinna St.), a popular center of cultural and business life in the city's old town section.
Conference: space for expert's presentations addressing affiliate marketing and iGaming.
Exhibition: a venue for iGaming representatives from across the globe. The companies will present software and hardware products.
Networking: business representatives will enjoy the enjoyable atmosphere with a VIP zone available to special guests.
Conference speakers and their presentations
iGaming is a highly competitive niche, which has to be taken into account while developing marketing strategies. Vladimir Luchaninov, Head of Acquisitions at Firelink Media, will tell about the pitfalls of eSports affiliate programs and provide the criteria of affiliate program choosing. He will also touch upon the challenges of risk assessment as well as advise on how to reach the highest profit from an affiliate program.
Kostiantyn Novofastovsky, Head of ClickFrog, will also cover the peculiarities of gaming websites. In his presentation titled 'Buying traffic in gambling. How to avoid bots', the speaker will feature the popular resources and compare CPM banners with ClickUnder.
Dmitry Petrenko, Head of SEO at Edu-cash.com Ukraine, will dwell on promotion in foreign networks. The speaker took part in website promotion to top positions in the U.S., Canada, Germany, Austria, and the CIS. He will reveal the secrets of leadership on foreign competitive websites emphasizing on grey promotion and organic traffic.
Myroslav Liaskovez, Founder at LeadMarketing and an author of the online course 'Facebook Without the Fluff', will shed light on traffic arbitrage techniques in social networks. The attendees will have a chance to find out about the frequent mistakes made by beginning arbitrage managers and effective advertising strategies for Facebook.
New speakers are coming soon! Visit the website Kyiv iGaming Affiliate Conference to follow the announcements.
Register to keep up with the trends of gambling affiliate marketing.