Affiliate Grand Slam Official Press Release – Mission Accomplished, Wheel Reinvented!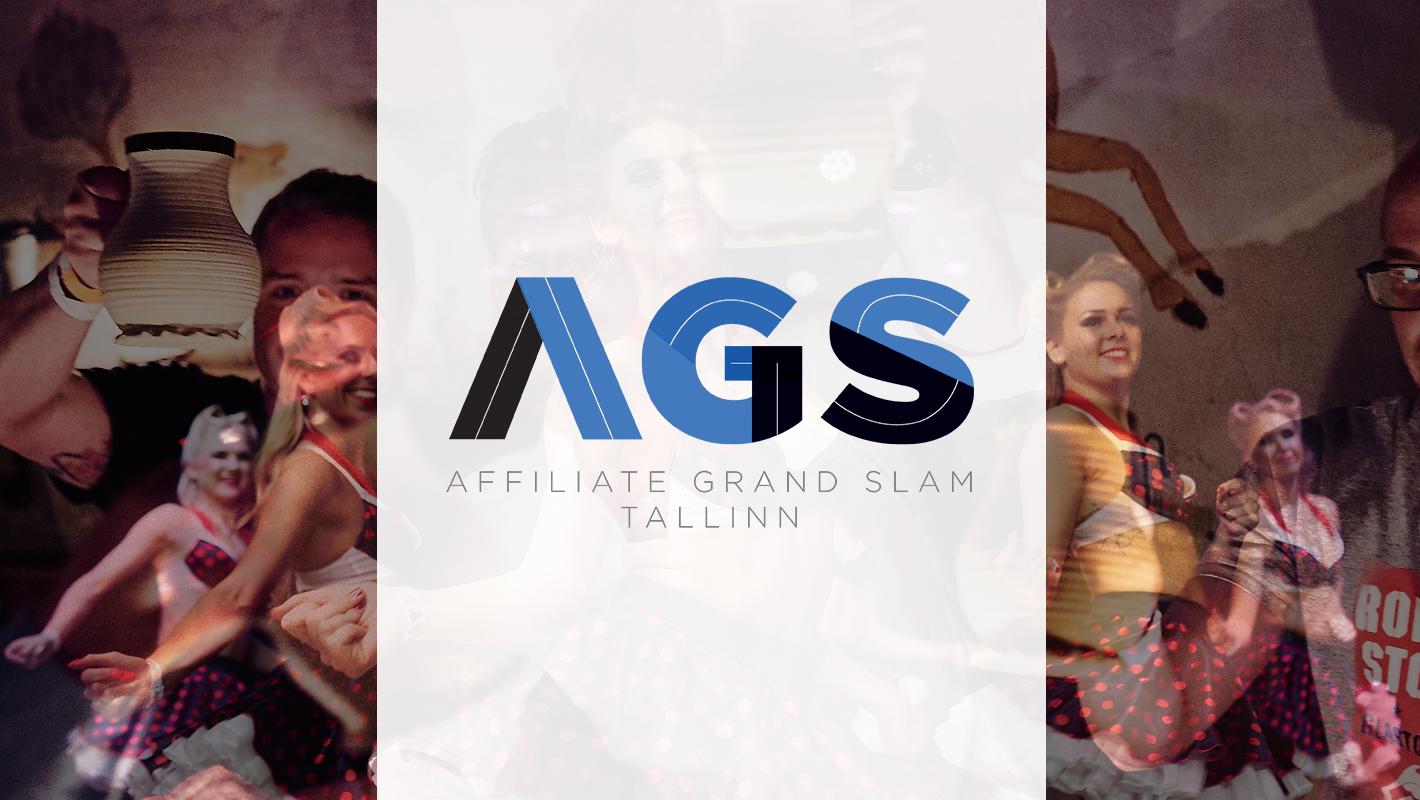 The organizers of Affiliate Grand Slam, a new event in the igaming affiliates calendar, was organized last week and as soon as the last affiliate jetted off from Estonia, the official press release was published. As you have gotten used to by now, we have covered the event via our portal as a Media Partner.
The demand was there for all to see, then the organisers behind SiGMA came up with the magic formula: limit the conference to five affiliate managers and open the flood gates (with strict due diligence) for affiliates.
Affiliate Grand Slam represents the first conference in the history of affiliation where affiliates could apply for an all-inclusive VIP treat, including flights, five-star, two-night stay at the Hilton, excursions, lunches, dinners, and parties thrown in the mix.
Only five operators were allowed to host the Grand Slam, plus another five non-operators were allowed to sponsor it.
The event started off with 250 affiliates flying in to Tallinn from all corners of the world on Thursday 27th April. The SiGMA crew greeted each affiliate at the brand new, five star Hilton Park.
That same evening, each operator sat down privately with give-or-take fifty affiliates for a dinner within the hotel itself. Betting Gods, Olybet, PlayOJO, Quasar and Videoslots lavished with affiliates and nurtured new working relationships in a friendly environment. Good wine in abundance.
The night was far from over. After dinner, all guests headed down to Olympic Casino within the Hilton itself for welcome champagne, dark chocolate, cigars and a free-roll, networking poker tournament.
The organisers were hoping the night would end there and that affiliates won't head out in the wilderness of Old Town, but, as anticipated, half their hopes went up in flames.
Still, next morning, breakfast was brimming with activity and all affiliates, bar a few casualties, seemed eager for the conference to start. Each operator gave a small presentation, followed by a series of quality workshops. Mini stalls, an exquisite buffet lunch table, coffee and Baltic treats cluttered the meet-market outside the conference hall, where handshakes and business cards were being exchanged.
Following a few hours at the Hilton spa, it was time for the big traditional dinner! Everyone headed to Olde Hansa, walking through the narrow, cobble streets of charming Old Town, for a feast back in time. Traditional cuisine made its way on all tables for everyone to share while more business cards exchanged hands.
Shortly after dinner, the closing night awaited at the Olympic Casino for a VIP, strictly by invite nighter-bender. Few guests joined the party, but the organisers would not elaborate. We can only guess how the night unfolded with 250 affiliates in this charming Baltic city.
The success of Affiliate Grand Slam was such that the industry won't wait another year for the organisers to launch the second edition. A new city to uncover, new hosts, new affiliates. This is Affiliate Grand Slam. The wheel has been reinvented.
This slideshow requires JavaScript.
Log on to www.affiliategrandslam.com or www.maltaigamingsummit.com for details about the next event. If you're interested in hosting or sponsoring the next AGS get in touch with organisers on +356 99263626, by email at info@sigma.com.mt or by skype at eman.pulis.
GiG Media reaches top 3 in EGR Power Affiliates Ranking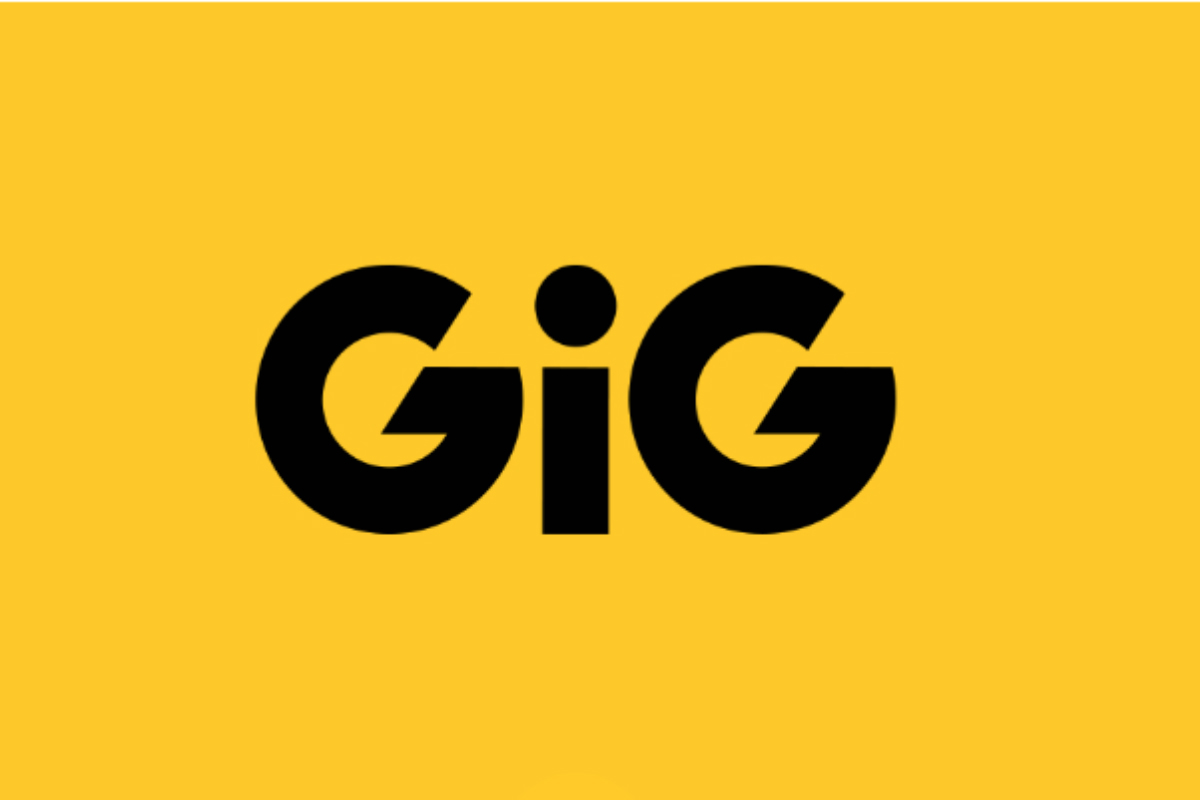 Gaming Innovation Group's media affiliate business, GiG Media has been given industry recognition as one of the top three power affiliates within the gaming industry in this year's Power Affiliate Ranking 2021.
The annual Power Affiliates list commends 25 of the most successful affiliate businesses in the global gambling industry and is referred to by EGR as "a comprehensive rundown of the biggest online gambling affiliates operating in the sector today."
GiG Media grew from strength to strength in 2020, In December 2020 GiG Media realised an all-time high in monthly revenue and generated the 2nd highest monthly player intake over the past two years. The positive developments continued in the new year. In  Q1 2021 GiG's media business reached an all-time quarterly high in player intake and in revenue.  In Q1 2021 player intake grew 56% YoY and 31% QoQ hitting an all-time high in players generated quarterly for GiG Media.
Jonas Warrer, CMO at GiG said: " I am extremely proud that we have officially been named one of the top three Power Affiliates in this year's EGR Power Affiliates Ranking, up nine places from last year! This is a strong testament to all the hard work and dedication the organisation has put into improving our websites, our campaigns, our IT, our content, our design, – just to name a few areas. I am happy to see that our focus on organic growth resulted in continuous improvements throughout 2020, with the aim of new all-time-highs to come throughout the rest of 2021."
Bojoko crowned Affiliate of the Year at EGR Nordic Awards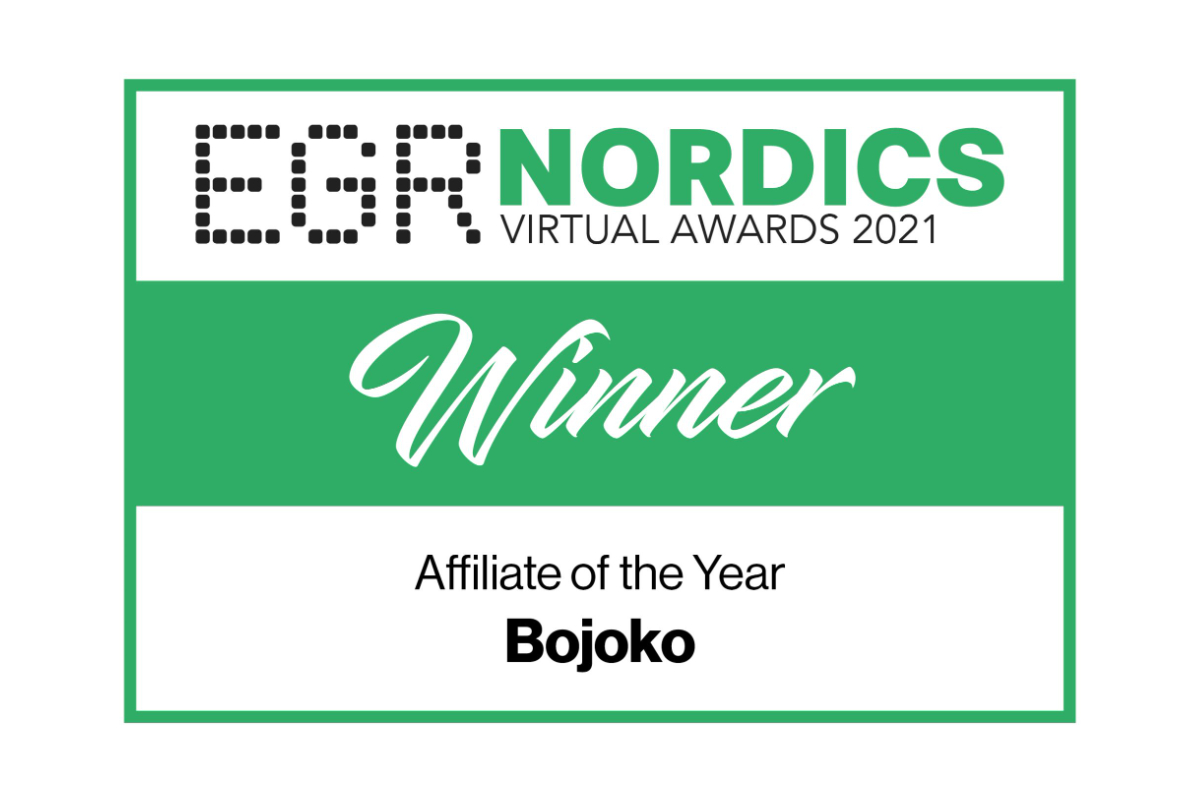 Popular online casino listing site fends off stiff competition to take home the trophy at prestigious awards ceremony
 The Bojoko team is celebrating once again after being named Affiliate of the Year at the prestigious EGR Nordic Awards 2021.
This is the second EGR award that Bojoko has taken home after being crowned Casino Affiliate of the Year at the hotly contested EGR Operator Awards 2020.
Bojoko fought off stiff competition from some of the biggest names in the affiliate industry including AskGamblers, Better Collective, Blexr, Catena Media and the Gambling.com Group.
EGR judges said it had been "another excellent year" for Bojoko and that its SEO performance and overall conversion "really shines".
The EGR judges added: "A more unique idea than most affiliates with great growth and sustainability. A very clever and new type of affiliate that is showing great success. Well done!"
Bojoko allows online casino operators and game developers in the Nordics to create their own dedicated listing page and tell their story through their own words, images and videos.
Bojoko members, of which there are now 30,000+, then rate and review each casino and game and share their honest opinion about the experience they receive.
During the judging period Bojoko built out its team dedicated to the Nordics which led to a 10x increase in unique site visitors and a 25x increase in registered Finnish players.
Joonas Karhu, Chief Business Officer at Bojoko.com, said: "We will need to find more space for our trophies after scooping our second EGR award in as many months but seriously, the entire team is thrilled how have been recognised for our work in the Nordics.
"The Nordics remain a key focus for us and we see plenty of opportunity to drive growth from the region by providing players with our award-winning online casino listing product and service.
"Our mission from day one has been to help players quickly and easily select online casinos through transparency and community feedback and it is a concept that has proved to be hugely popular.
"I would like to thank the EGR judges for recognising our efforts and successes in the Nordics by crowning Bojoko Affiliate of the Year 2021."
GGPoker strengthens its commitment to compliance by partnering with Rightlander.com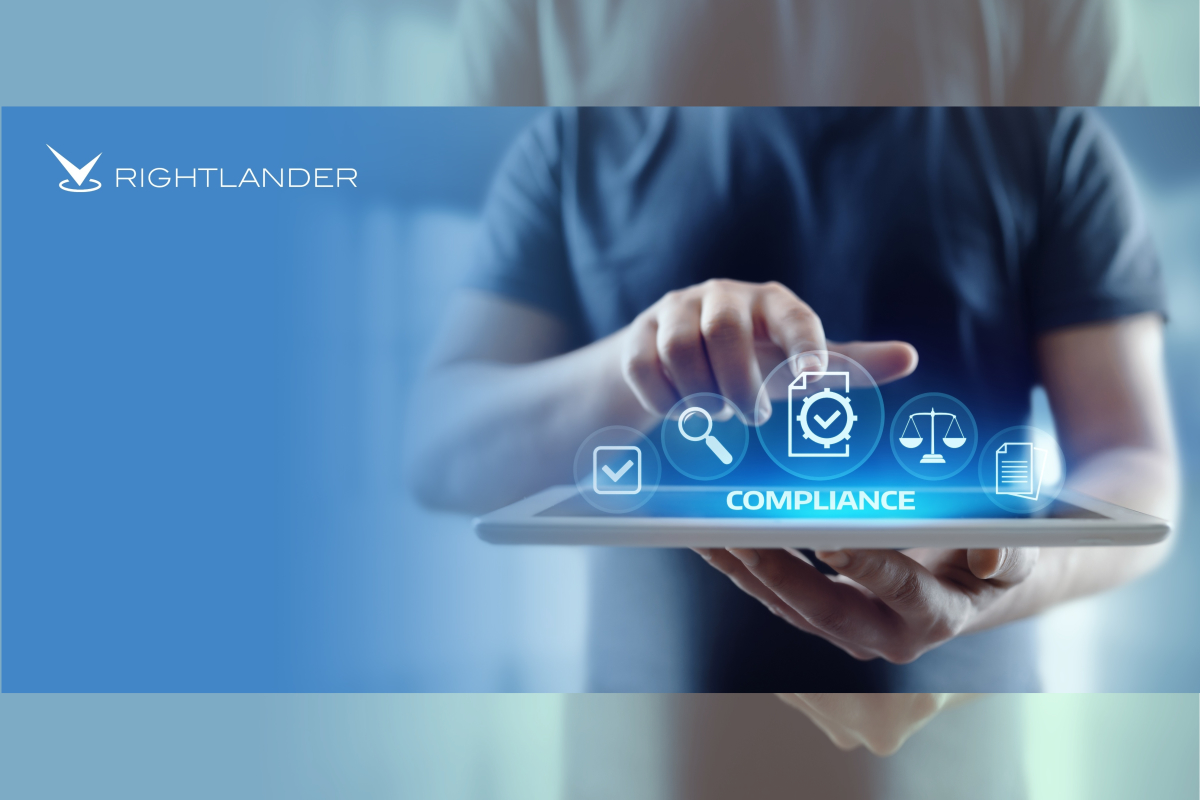 Supplier to help tier-one operator improve affiliate compliance via its innovative compliance solution
GGPoker, one of the world's leading online poker rooms has partnered with compliance specialist, Rightlander.com to help boost their responsible gambling measures.
Rightlander.com provides operators with a comprehensive solution to mitigate compliance risks. Using Rightlander.com allows GGPoker to ensure that affiliates sending traffic to their websites are acting responsibly. Furthermore, it allows them to protect their brand in a constantly changing environment.
Rightlander.com's proprietary technology scans over 15 million web pages and more than 150 million links every month, analysing content and providing customised reports to protect operators from harmful brand violations or regulatory risks. It analyses links, text and images reporting potentially non-compliant content that could pose a risk to GGPoker's brand.
The Compliance Monitor helps detect non-compliant content across territories and flags potential violations such as missing terms and conditions, outdated offers, incorrect marketing assets while the PPC Monitor identifies ads that could be harmful to the brand.
Commenting on the partnership, Nicole Mitton, Head of Customer Success at Rightlander.com, said: "Compliance is a vital yet time and resource-intensive aspect of the business.  As GGPoker continues to grow its network of affiliate and marketing partners, maintaining efficient and effective compliance monitoring practices will become ever more critical. We are delighted to be working with GGPoker to assist in improving affiliate compliance in this regard."
Raghav Ghei, Compliance Manager at GGPoker, said: "As a gambling operator, affiliate monitoring is very crucial. The Rightlander platform has made our lives much easier by providing efficient tools and systems enabling us to effectively conduct affiliate monitoring on an ongoing basis."