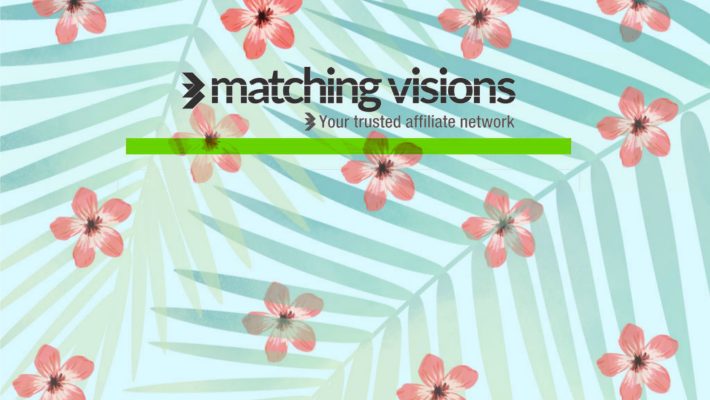 Matching Visions March Update
Matching Visions are smashing out the value once again and have plenty for their affiliates to be sinking their teeth into this March. They're seeing insane amounts of NDP's on various brands and can't wait to see how this month ends. Here's an update on what's on offer…
The Casumo 500
The mighty Casumo are smashing it as always and they have a beautifully simple promotion for March. Simply send 10 NDP's to their mega brand and you'll get rewarded with €500 cold hard cash.
ComeOnConnect March Cash Race
There's a massive €5000 in the prize pool once again this month, this time courtesy of the recently formed ComeOnConnect group. They've offered up some of their best brands for this cash race, so get those tracking links and start pushing with everything you've got.
MultiLotto Round Two
One lucky affiliate has already bagged a handsome €1500 for the first promo this month, but that doesn't stop our friends at MultiLotto. They're back with Round Two starting March 15th, so load up those marketing cannons and get firing!
Hot New Deals
Matching Visions loves a high quality new deal and tjey have a couple of great ones lined up for you. Request these new campaigns now and try them out for yourself
Goliath Casino – 40% REV | Gate777 – 40% REV
Affiliate Verification
Due to ongoing changes in regulation regarding affiliate compliance and marketing practices, they will shortly be required to verify the identity of all of their affiliates. This will be a fast and simple one-off process where we require the following from you
– Passport or ID document copy
– Proof of address document copy
They'll be sending a specific email regarding this in the near future, so please keep an eye on your inbox and feel free to contact them should you have any questions.
Matching Visions would like to thank you for all your efforts so far this month and you can rest assured that they have something massive up our sleeves for April. If you need anything at all, please get in touch with them ASAP.
Related
folder_openAssigned tags
content_copyCategorized under
About author