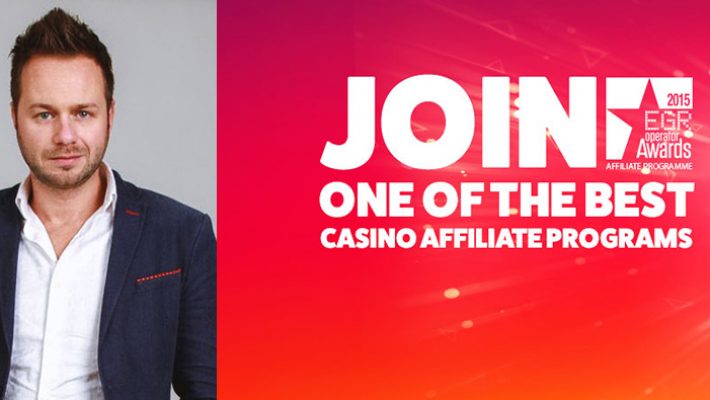 Affiliate Managers under interrogation by GAV: Diemo Albilt, Head of Affiliate at The King of Mobile Casino – LeoVegas
We are launching a new series of interviews, which targets to bring out the personalities of the Affiliate Managers and Head of Affiliates that govern across the Sponsor Affiliate Programs. The aim of these interviews is to meet the people that help you earn and guide you towards increasing your revenues from your online gambling affiliate activities.
The title of the series is "Affiliate Manager under interrogation by GAV" and we promise to squeeze the information out of these ladies and gents for you to have a more transparent view in regards to the affiliate program. If you would like to suggest some more questions for future interviews, be sure to send your suggestions to thevoice@gamblingaffiliatevoice.com or comment below this interview.
So, without any more delays, here goes our interview with the famous Diemo Albilt, Head of Affiliates at what he and the industry calls "The King of Mobile Casino", LeoVegas.
GAV: First, we would like to thank you for the opportunity to interview such a highly appreciated professional of the industry. Could you fill out the short form below so our readers can imagine your profile?
Name: Diemo Albilt
Age: 32
Hometown: Ingolstadt, Germany
Living in: Silema, Malta
Favorite Food: Asian Fusion
Must Read Book: Conversations with Richard Bandler
Head of Affiliates at: The King of Mobile Casino – LeoVegas
GAV: How did your career start in the industry? What determined you to engage in this activity and start working at LeoVegasAffiliates?
Diemo: I have been in the iGaming industry for a total of 8 years now and I wouldn't change a single thing – it's a perfect fit! My passion lies in sales and marketing so when I was given the opportunity to step into the industry I actually jumped in!
Letting everybody know about innovative and fun filled new ways of playing, games and promotions means I love every day at LeoVegas!
 GAV: LeoVegasAffiliates is the affiliate program for the world famous LeoVegas Online Casino. What do you think is the key aspect affiliates appreciate regarding your affiliate program?
Diemo: We not only pride ourselves in being the industry leaders but also in the way we support our affiliates – we want them to have as much fun as both we and our players do!
We allow them to make their own choices regarding their revenue source with the ability to offer our app, desktop and mobile version of LeoVegas. This is also combined with our revenue share programme where the percentage will increase the more they put through to LeoVegas – we put the profit in their paws!
The part that packs a powerful punch in being part of the Affiliate Pride is our campaigns where they can win a variety of prizes from cash to PlayStations – extra freebies are always a favourite! 
GAV: What is your personal opinion about fair gaming? Do you think there is room to improve the view of the gambling industry? I mean, is there a new generation prepared to do that? Both Affiliate Manager and Affiliates.
Diemo: There is always room for improvement especially when it comes to responsible gaming! LeoVegas is a place where we offer our players a way to have fun and enjoy the greatest gaming experience out there instead of how much money you could win, which is what the messages in the industry seem to be all about right now.
I personally think future generations should focus on the experience, the fun and convenience of playing your favourite games from wherever and whenever you would like!
GAV: Could you fill us in on your current offer for affiliates and maybe a brief description of your program?
Diemo: We offer a two-part revenue share for our affiliates which starts by giving then a roaring 25% on the net revenue they send our way. This is done automatically but not a reason to sit back because they can increase this through their performance. LeoVegas is all about affiliates though, so we are always open and encourage our partners to voice any adjustments or different plans they would like to see from LeoVegas.
GAV: What markets does LeoVegasAffiliates target, and what makes it stand out in the huge crowd of casino affiliate programs?
Diemo: LeoVegas currently has the Scandinavian countries, UK regions as our core markets however we are expanding our territory, constantly!
We stand out from the rest because we have an outstanding lifetime value from our experienced and dedicated Retention department which is combined with an expansion of the Affiliate and Adops team. This allowed us to sink our claws in and move our service levels right up to the top without losing our personal touch! 
Why join LeoVegas Affiliates?
[vc_row][vc_column width="1/2″][vc_column_text css_animation="appear"]
[/vc_column_text][/vc_column][vc_column width="1/2″][vc_column_text css_animation="appear"]The team at
LeoVegasAffiliates
take pride and can rightfully do this, since heir product is the industry's leader in mobile gaming and offers an extensive range of slot, casino and live table games.
The LeoVegas affiliate program helps you to join this vast movement which has gone from strength to strength since launching back in 2012. You will be provided with more than one source of revenue due to the ability to offer the app, desktop and mobile version.
Be a friend of Leo and you will start earning more money![/vc_column_text][/vc_column][/vc_row][vc_row][vc_column][vc_column_text css_animation="appear"]How do I become one of Leo's Friends?
Join the program by completing signup page on which you will be redicted by clicking on the button below, and then Leo will go through your application If nothing strange comes up, you will be approved and Leo will send you an email to welcome you.[/vc_column_text][vc_btn title="Join LeoVegas Affiliates Now!" style="3d" shape="square" color="warning" align="center" i_icon_fontawesome="fa fa-check" css_animation="bottom-to-top" link="url:https%3A%2F%2Fgamblingaffiliatevoice.com%2FLeoVegasAffiliates|title:Join%20LeoVegasAffiliates|target:%20_blank" button_block="true" add_icon="true"][/vc_column][/vc_row]
GAV: Since the Amsterdam Affiliate Conference is almost here, we would like to ask your opinion on these event, are you guys attending these conferences or are you going to be in Amsterdam?
Diemo: These events are not only fantastic for the industry but also for meeting up and putting faces to names – especially as we always like to keep a personal relationship with our affiliates. We feel it is important for the industry to allow a constant flow of communication and an opportunity to showcase innovation.
It is also an opportunity to meet and receive feedback from new and old affiliates alike – this is how we believe we are the best because we are always listening!
GAV: Where do you think the online casino industry will be in 3 years, and of course, on which scale do you see LeoVegasAffiliates? We know that the company has just been listed on the stock exchange…
Diemo: The online casino following is evolving according to new technologies and new trends becoming available on the market. LeoVegas lives by the 'mobile first' mantra and thus we will always be on top of things when it comes to new features, products and trends in the way we can offer entertainment to our players. LeoVegasAffiliates will, of course, evolve with the times and we aim to use our portal as a one stop shop for all our affiliate partners.
You're right – it's an amazing new development for LeoVegas! We were recently listed on Nasdaq First North Premier which is a very important milestone in our journey of growth.
The addition of LeoVegas Sport and the expansion of our Live Casino offering will mean that we will be creating new collaborations with affiliates as well as increasing our current ones – something new for everyone!
GAV: Tell us a bit about your team? As we know it's quite huge and well positioned in the industry with some skilled and experienced affiliate managers in the affiliate marketing sector.
Diemo: We've got an amazing team! What I like most about the affiliate team at LeoVegas is that we are more than just colleagues – we're friends. There are no bureaucratic boundaries and we always lend each other a hand whenever we may need it.
We believe that LeoVegas' Affiliate success is a combined effort and none of us can achieve success without the support from the rest of the team – as the old saying goes, there is no I in team!
GAV: Who is your favorite celebrity and if you'd have to a pick a destination in Eastern Europe, where would you travel?
Diemo: Currently I absolutely favor Bob Odenkirk from the Series "Better Call Saul". Eastern Europe is quite big but a place I would like to visit soon would be Budapest.
GAV: Where you wouldn't want to travel?
Diemo: It's a pity but given the current turmoil, I wouldn't want to travel to Syria.
GAV: What is your opinion about GAV(GamblingAffiliateVoice.com)?
Diemo: My opinion about GAV is that you're doing a really great job – it's a platform that gives a voice and brings together operators as well as affiliates. Both being mutually dependent on each other!
Related
content_copyCategorized under
About author