Matching Visions Ltd and Betting Gods Ltd. form strategic partnership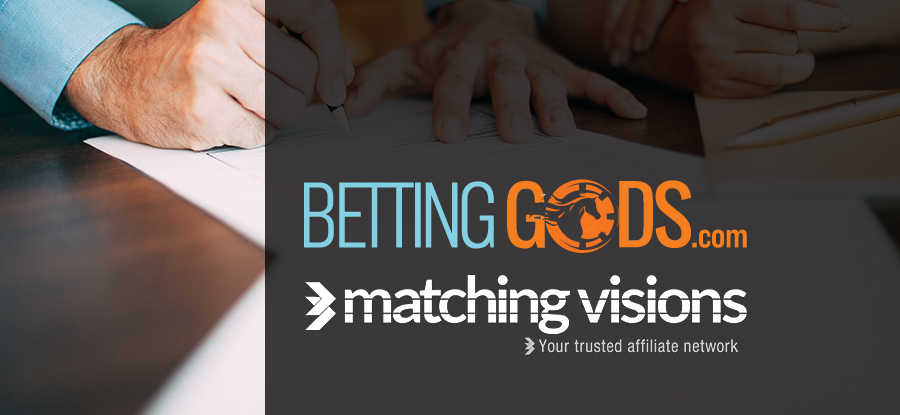 Matching Visions Ltd. has acquired a thirty percent share in Betting Gods Ltd. in a synergy-fuelled bid to accelerate the growth and expansion of the already well-established UK betting advice service.
This week has seen a strategic partnership of great vision form in the iGaming industry. Ahead of their official full relocation to Malta, the rapidly expanding UK based Betting Gods Ltd has carved out a good reputation among the online sports betting community for its in-depth betting advice and professional tipster services, ranking 2nd of all betting companies on Trustpilot worldwide. This betting advice powerhouse is now teaming up with Matching Visions Ltd, a Malta based affiliate network, to further accelerate the growth and utilize the strengths within the Betting Gods brand.
That means fans of a vast range of sports such as horse racing, football, boxing, golf and tennis who have a membership with Betting Gods will now be able to benefit from some amazing deals and offers to enhance their betting experience to a new level.
The new tie-up promises to demonstrate a lot of natural synergy between Betting Gods and Matching Visions. Betting Gods founder and Director, Darren Moore, said: "We've been working closer and closer with the team at Matching Visions throughout 2017, and their group of brands and companies are all well respected within betting and iGaming circles. We're delighted to announce this partnership that will see both companies not only continue to grow their own brands but enhance each other's offerings and services for the benefit of partners, clients and punters initially within the UK and other English speaking markets".
Betting Gods currently offer a comparison service on its professional tipster network, which allows visitors to weigh up the winnings of the various experts who provide advice on the site. Monthly profit, strike rate, return on investment, winning streaks and losing streaks can all be looked at, giving punters the best information upon which to base their decision on which tipster to side with.
"We are so thrilled to step in as formal partners in Betting Gods Ltd.", said Dennis Dyhr-Hansen, Managing Director at Matching Visions, and continued: "At Matching Visions we have been looking for more opportunities within the betting vertical of the industry and Betting Gods is the perfect match for us. They have a significant foothold in their market niche, they are strong in the UK where we are actively seeking acquisitions and we are the perfect match for them to increase product offering and expand to new markets".
Mikael Strunge, Matching Visions Board Member said "We are delighted to become a part of Betting Gods Ltd. and we are confident that this is a great match up. Betting Gods is extremely good at what they do and will be able to grow considerably by applying the affiliate trade that MatchingVisions can deliver. We have seen the affiliate market become more and more consolidated throughout the last few years and Betting Gods has the potential to become an affiliate powerhouse. The next step for Betting Gods has arrived and we are thrilled to come along for the ride".
It is the start of exciting times as two respected iGaming companies join forces – and what a time in the sporting calendar to do so! While the domestic football season is done and dusted, there are still some crucial World Cup qualification games to look forward to. Meanwhile, in the boxing world, there are a huge number of exciting matches for fight fans to get their teeth into. What's more, we even have a fantastic match-up between UFC star Conor McGregor and all time boxing great Floyd Mayweather on our hands before the end of the year. In Golf, major contests which are to be contested, and with Wimbledon approaching the timing couldn't be better for this announcement just days before Amsterdam Affiliate Conference.
BonusFinder.com granted Responsible Affiliates in Gambling (RAiG) membership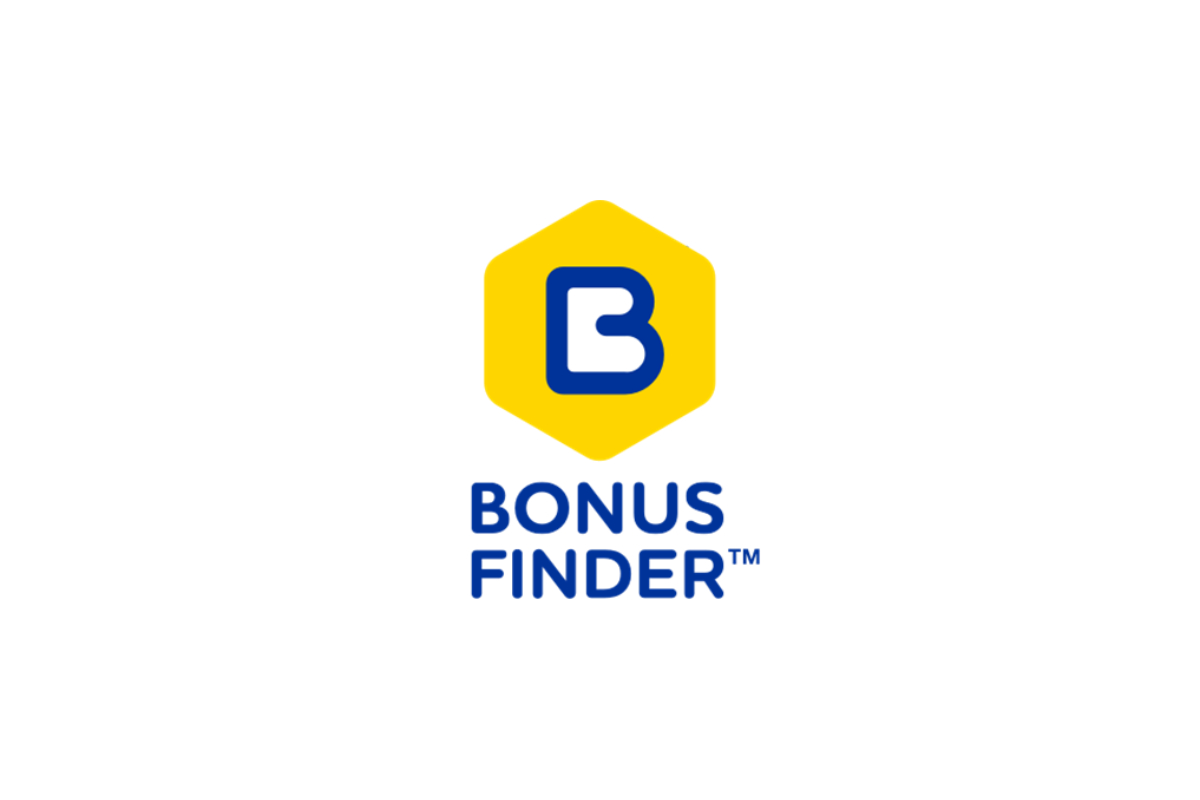 Cements company's commitment to social responsibility in UK gaming affiliate sector
BonusFinder.com has been granted membership of the Responsible Affiliates in Gambling (RAiG) body in recognition of its commitment to responsible gaming and player safety.
RAiG's mission is to raise standards in the UK affiliate sector around responsible gaming, to foster wider initiatives to promote social responsibility and help to create a safer gambling environment for consumers.
Before being granted its membership, BonusFinder.com successfully completed a third-party social responsibility audit, ensuring it fulfils the association's entry criteria as well as being compliant with a range of existing statutory and non-statutory regulations.
As a member of the RAiG, BonusFinder.com has agreed to uphold the Code of Conduct set by the association around social responsibility, business ethics and regulatory compliance.
The association was founded in 2019 with founding members including Better Collective, Oddschecker, and the Racing Post.
Fintan Costello, Managing Director, BonusFinder.com, said: "Ever since we started the business a year ago we have been firmly committed to ensuring the highest levels of compliance and licensing, with player safety our number one priority.
"Being granted a membership to RAiG further cements this pledge and we look forward to working together with the association and its members to share knowledge and experience and to ensure that best practices and standards are upheld in the affiliate industry."
Clive Hawkswood, Chairman of RAiG, said: "We are thrilled to welcome BonusFinder as a member as we continue our work to promote the socially responsible marketing of gambling products.
"Our members want to go beyond what's required and recognise the role that affiliate marketing providers must play as part of wider industry initiatives in the UK to promote social responsibility and a safer gambling environment for consumers."
BonusFinder.com was founded in 2019 with a simple goal to allow people to "play with more" at their favourite casino or sportsbook and operates in several European markets and holds affiliate licences in five US states.
Digital Marketing Mixer partners with Ugenie.io and Publisher Discovery to provide extended new business and community networking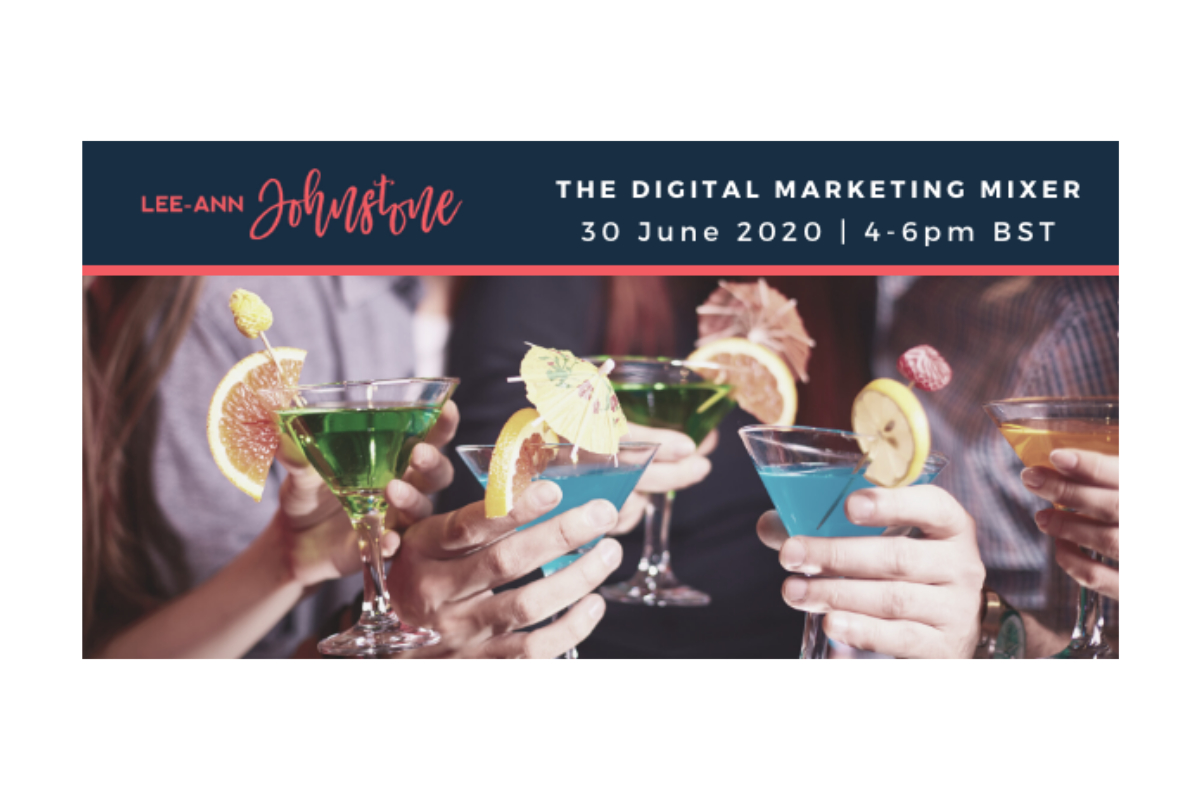 The Digital Marketing Mixer is a community based business networking event created by Lee-Ann Johnstone in collaboration with leading iGaming and Digital Marketing partners such as GPWA.org, Affpapa.com and Affiliate Guard Dog amongst others. The event is designed to give digital and affiliate marketers an opportunity to develop personalised business contacts and the opportunity to keep abreast of what is changing in the affiliate and digital marketing industry.
NEW BUSINESS AND AFFILIATE PROGRAM GROWTH
This month, the event will expand its networking and business function by collaborating with two leading software platforms offering delegates expanded opportunities to connect in person and improve their affiliate outreach.
Ugenie.io is a private platform for communities and memberships with the benefits of facebook groups enabling delegates to communicate with one another both before and after attending networking and virtual events. Ugenie.io will also deliver an exclusive 30-minute MasterClass strategy session for delegates at this month's event about how Content Marketing is changing and how to use it effectively to drive better customer conversions.
Ugenie.io founder Susan Kabani says: "We are incredibly excited to be supporting the Digital Marketing Mixer event. Our philosophy at Ugenie is all about building quality relationships in both the real-world or on-line. We are thrilled to see and be a part of the work being done by Lee-Ann to empower her digital community to do more through these business networking mixers and bringing the community together to continue conversations and learning through it's own business hub."
Delegates who attend this month's event will also benefit from an exclusive 30- minute MasterClass training on how to use content marketing to generate more leads for their website or business delivered by Ms. Kabani.
In addition to this, a collaboration with leading AI and Machine learning technology provider, Publisher Discovery has been secured. This SaaS platform gives affiliate managers a unique insight and analysis on affiliate programs across any market to help identify and engage new affiliates to onboard into their program. Using AI, the platform ranks and matches affiliates to advertiser's specific needs
Chris Tradgett from Publisher Discovery said, "Publisher Discovery are pleased to partner with Lee-Ann, a veteran in the Affiliate Marketing sector to support delegates who attend the Digital Marketing Mixer. Our software helps affiliate managers to find the most relevant affiliate partners to work with and attendees of the June event will receive FREE trial access to the platform to review and find their best affiliates. "
Lee-Ann Johnstone said: " This event has been curated to help my community get better connected during these uncertain times on a personal level. I really want to support affiliates and digital marketers to get access to expert insight, be able to collaborate with one another  and help support new business development at the same time. I've partnered with UGenie.io and the Publisher Discovery team to help make that achievable at this month's networking event." 
The Digital Marketing Mixer is hosted monthly and the next iteration takes place on the 30th June between 4-6pm BST. The event offers live business "speed" networking and is FREE to attend for anyone working in the affiliate and digital marketing industry.
Over 100 delegates from all over the world, in a multitude of sectors have already RSVP'd to attend. Delegates include brands such Catena Media, BrandVerity, Smile Software, Every Matrix, Fortune Jack and more.
Michael Corfman of GPWA.org says: "The first Digital Marketing Mixer was a great way to network with fellow affiliates and with affiliate marketing programs. I'm very much looking forward to the opportunity to get together once again!"
You can RSVP FREE and join the Digital Marketing Mixer – HERE
Digital Marketing Mixer to be hosted for second iteration of FREE business networking on 30th June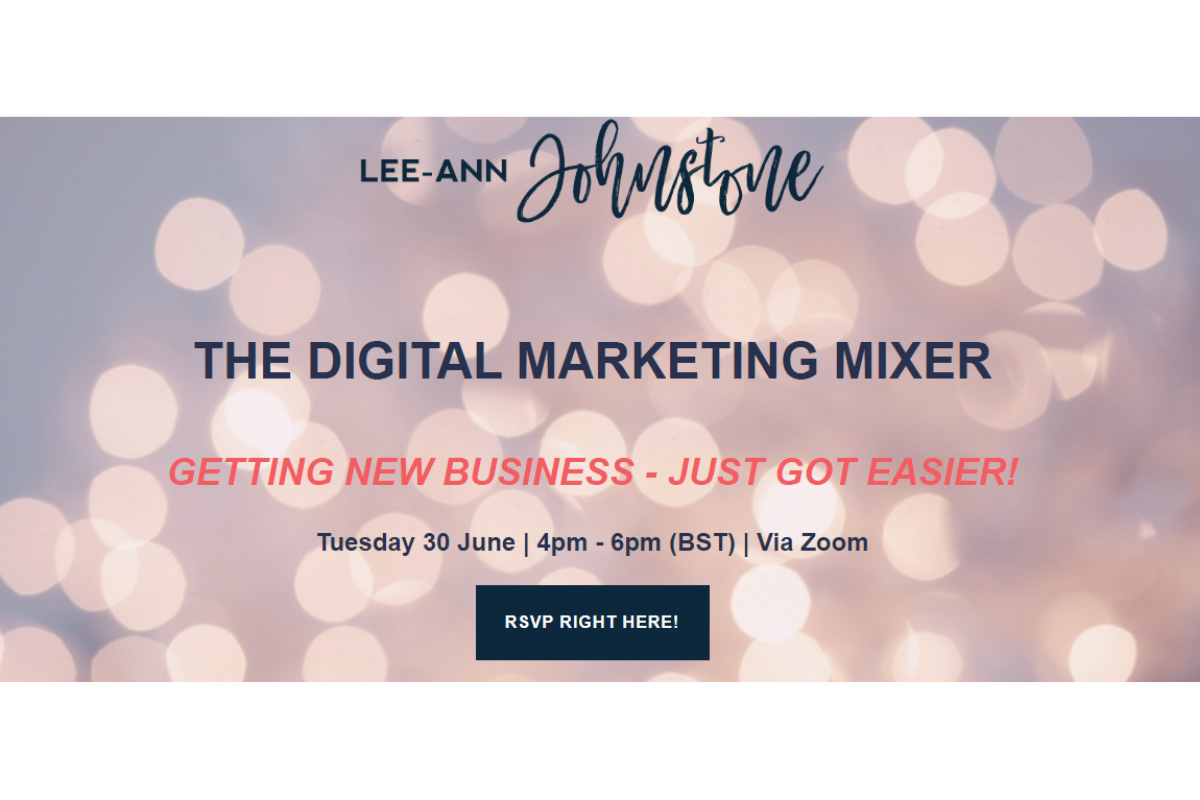 Last month saw the launch of the first Digital Marketing Mixer, a FREE business networking event created by Lee-Ann Johnstone which hosted over 150+ iGaming and Affiliate Marketing professionals in attendance.
The event which received outstanding delegate reviews, will be hosted again on Monday 30th June between 4-6pm (BST) via Zoom. The aim of the speed networking event is to bring together affiliates and digital marketers, technology providers , agencies, experts and marketing service providers together to promote their services virtually.
With limits on travel and attendance at physical events still in play opportunities to network for new business have been limited. That combined with increased remote working has had a natural impact on business development slowing in the short term.
The Digital Marketing Mixer has been created as an open platform for professional social networking to take place in a structured but relaxed virtual atmosphere. The event has been created to support new business and continued lead generation for all businesses operating in the Affiliate industry.
Lee-Ann Johnstone, the event host commented: "The Digital Marketing Mixer is a key event for digital and affiliate marketing businesses to get better connected during this uncertain time. The objective is simple, bring people together to talk, to collaborate and ensure new business and service opportunities continue to thrive. I've created this FREE networking event for EVERYONE to benefit from in the affiliate industry to help get new business deals done."
The mixer remains 100% FREE for delegates to attend and is open to any vertical. Once again the event is held in collaboration with founding collaborators GPWA.org, iBet Directory, and AffiliateINSIDER collaborating to deliver this event.
"The toughest part of the conference experience to replicate online was always going to be those oh-so-important conversations in the bar. I was delighted to find myself in just such conversations at the Digital Marketing Mixer – top marks! "  said Sue Dawson from bestnewbingosites.co.uk who attended last month's inaugural event. 
The Digital Marketing Mixer will offer a host of  fun networking games, speed selling challenges and enable delegates to enjoy discussing the latest industry trends whilst providing a platform to market their goods and services. The focus of this event remains on getting digital and affiliate marketing professionals quickly connected, getting new deals – done!
Lloyd Richman, founder of iBet Directory commented: "The Digital Marketing Mixer Party is a great concept and offers all delegates the option to contribute unlike other webinars and conferences. It had a good mixture of natural event speakers, experienced iGaming professionals and new people to the industry. A great event which was highly successful."
If you are an agency, affiliate, consultant, operator, digital marketer, payment provider or saas product owner, everyone working with or in the affiliate industry is welcome to attend.
RSVP FOR FREE and join the Digital Marketing Mixer – HERE