GAMBLING AFFILIATES CREATE NEW GROUP TO PROTECT CONSUMERS: RESPONSIBLE GAMBLING AFFILIATE ASSOCIATION ("RGAA" or the "Group" or the "Association")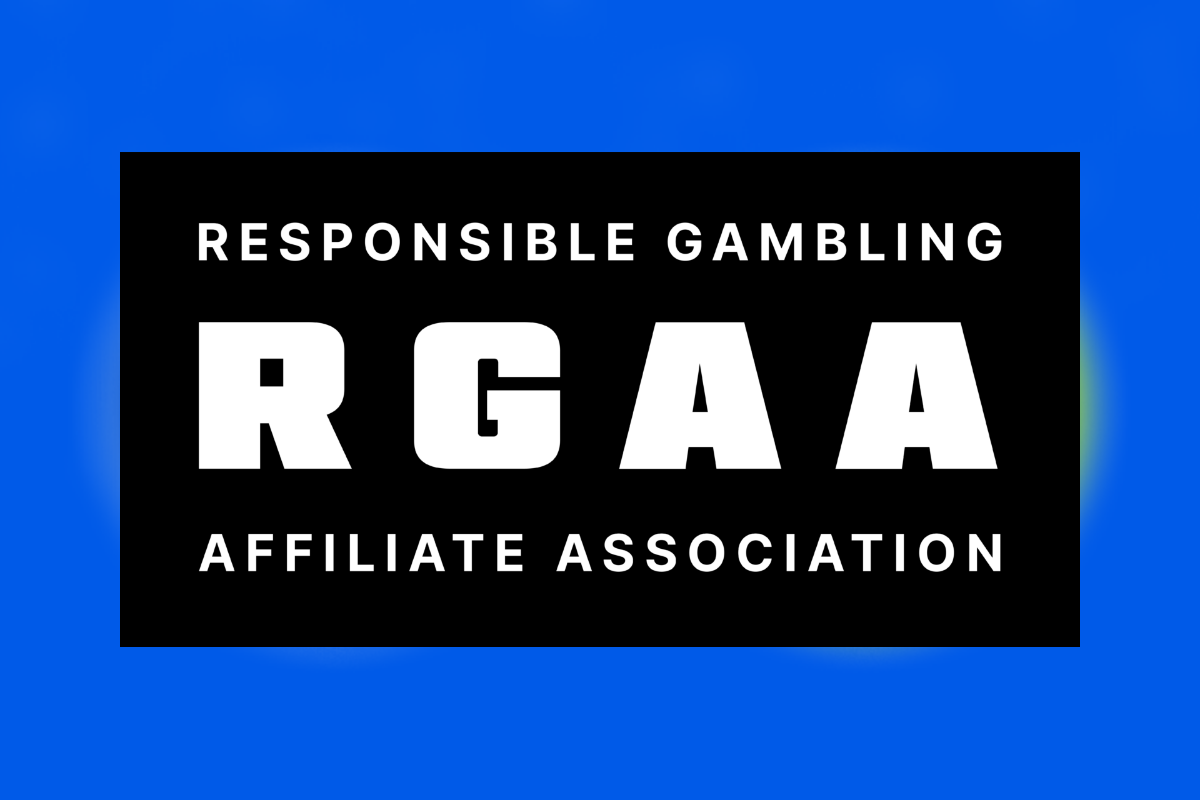 The Responsible Gambling Affiliate Association (RGAA), founded by the six major US gambling affiliates, will serve as a trade association to advocate for reasonable regulation, responsible advertising, and consumer protection.
We are proud to announce the formation of the RESPONSIBLE GAMBLING AFFILIATE ASSOCIATION, a coalition of like-minded companies dedicated to nurturing an environment where gambling affiliate companies can serve the commercial needs of the regulated online gambling market.
The RGAA's mission is to champion responsible gambling marketing and advertising practices, empower gambling affiliate companies to influence sensible regulation, and protect consumer interests, while effectively participating in the market.
Comprising six major players in the US online gambling affiliate sector, the Association includes Better Collective, Catena Media, Gambling.com Group, oddschecker Global Media, Spotlight Sports Group, and XLMedia plc. These initial members have recognized that affiliate marketing providers must participate in broader industry initiatives in the United States to advocate for sensible advertising regulation that balances consumer protection and the practicalities of digital advertising.
Although gambling affiliates are subject to significant regulation, there is potential for further improvement in elevating the standards of the affiliate marketing sector.
The new trade association is built on five strategic pillars:
Promotion of Competitive Gambling Markets, emphasizing the importance of open and competitive online gambling markets to ensure consumers can access a diverse selection of modern online gambling services.
Industry Education through developing an upcoming slate of initiatives to heighten visibility and generate greater recognition within the gambling sector for gambling affiliates, including inviting additional businesses to join in time.
Consumer Protection, Empowerment, and Choice that steers consumers toward their locally licensed and regulated options, promoting greater product innovation, elevated customer service standards and maximized consumer experience.
Advertising Codes of Conduct to ensure ethical marketing and advertising practices that play an important role in minimizing problem gambling while serving the commercial needs of the broader gambling industry.
Responsible Business Practices based on thoughtful dedication, intelligent advocacy and a profound sense of responsibility toward both the industry and the consumers it serves.
The Association is currently in the process of hiring a permanent President to act as the figurehead of the organization and play a pivotal role in shaping the future of responsible affiliate practices, advocating the needs and interests of its members, fostering collaboration with industry stakeholders, and advocating for the highest standards of integrity. A forthcoming announcement will be made once an RGAA President has been appointed.
Mark Frank Pedersen, CEO of North America, Better Collective:
"We are committed to doing everything possible to help empower our industry to promote gambling as entertainment and enable our customers to enjoy our products and services responsibly. Having the industry come together with a unified approach to creating standards and guidelines puts the best interests of our consumers, customers, and their families at the forefront. Not only is this the right thing to do for our customers, it's the best thing to ensure the success and longevity of the industry and our businesses."
Michael Daly, Chief Executive Officer of Catena Media, commented:
"The US gambling market is swiftly regulating, and affiliates are vital to the overall industry. Catena Media is proud to be a founding member of the RGAA, an association committed to promoting responsible, positive wagering experiences through legal, regulated operators."
Charles Gillespie, Chief Executive Officer of Gambling.com Group, commented:
"All stakeholders in the American online gambling market need to understand the critical role affiliate companies play in helping regulated online gambling operators achieve their growth targets. Gambling.com Group is proud to be part of the new Responsible Gambling Affiliate Association to ensure that standards remain high among our peers and that the voice and message of the affiliate marketing community is heard loud and clear."
Stuart Simms, Chief Executive Officer of oddschecker Global Media, commented:
 "Our consumers are at the heart of everything we do so we, together with our fellow founding members, wanted to lead the way in promoting social responsibility in the affiliate industry and creating a safer gambling environment for consumers in the US as that market continues to grow. Our ambition is that the RGGA will support fair play for all."
Mark Renshaw, Chief Executive Officer of Spotlight Sports Group, commented:
"Spotlight Sports Group has always been at the forefront of the responsible gambling ecosystem, consistently looking to go above and beyond regulatory requirements. We are extremely proud to be a founding member of the Responsible Gambling Affiliate Association, which I believe will play a key role in ensuring the highest standards are set among the affiliate industry."
David King, Chief Executive Officer of XLMedia plc, commented:
"XLMedia is very proud to be a founding member of the RGAA, an association committed to promoting responsible online gambling. As an affiliate marketing company, we play a critical role in providing consumers with choice while supporting regulated online gambling operators to reach customers and grow their business."
Gamegram Launches Affiliate Program with Income Access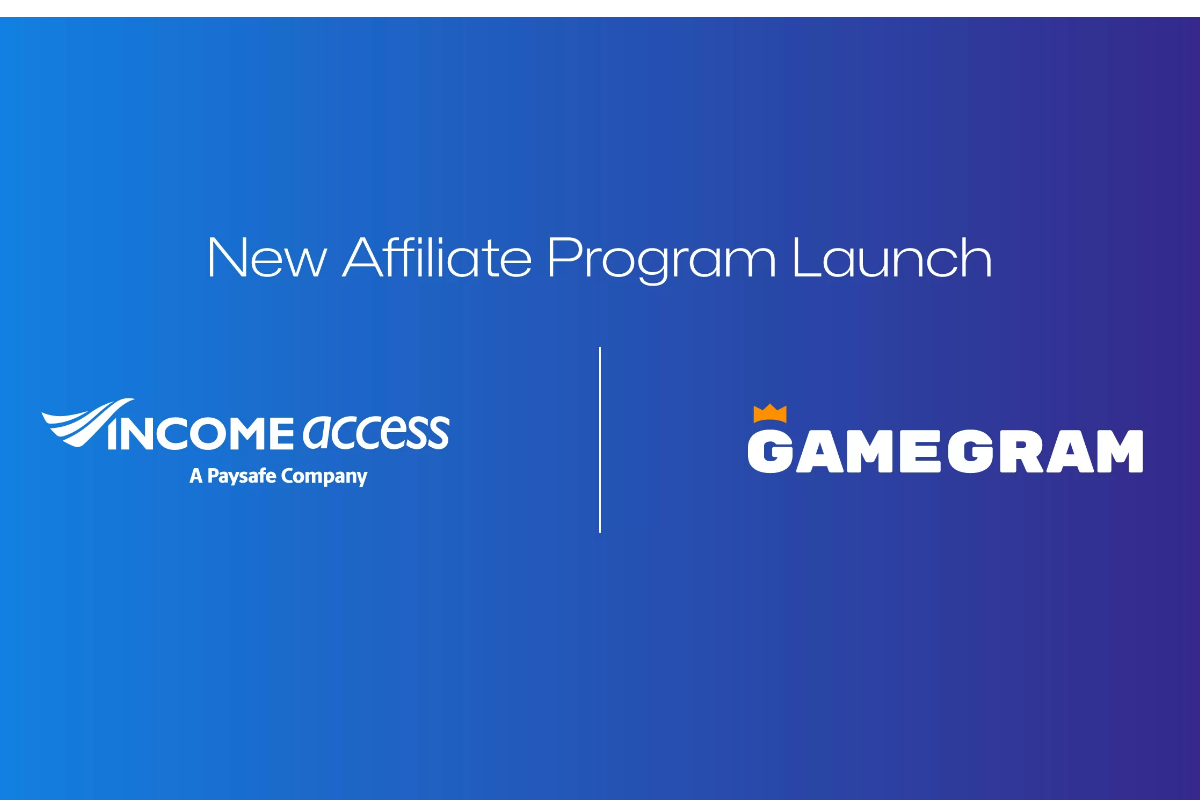 Income Access is delighted to announce their partnership with Gamegram Casino, an innovative online platform that combines the thrill of gaming and gambling, in addition to the launch of their new affiliate program.
Income Access will be providing their industry-leading affiliate tracking platform solution to Gamegram, as well as launching and managing their new affiliate channel. The affiliate platform will offer affiliates a wide range of marketing and analytics tools, flexible commissions, detailed performance tracking and support from a knowledgeable team with over 20 years of experience in the industry.
About Gamegram
Gamegram is an online crypto casino with a Player vs Player (PvP) twist. It bridges the gap between traditional casino experiences and the desires of digital-native Generation Z players, building an online community unlike any other. It also offers a unique experience of playing games against other real players. No tricks, no bots, and no skill needed – pure battle of luck between two players.
What Makes Gamegram Stand Out?
PvP Gaming Innovation: Gamegram brings competitive betting to life with engaging games like Rock Paper Scissors and Russian Roulette.
Rich Social Engagement: With global and private chats, and systems, Gamegram fosters a community where players connect and thrive.
Crypto-Friendly Platform: Gamegram simplifies crypto transactions – deposit and play using our popular crypto options such as Bitcoin, Ethereum, and Tether.
Honest Approach: Gamegram says NO to misleading wagering requirements, creating an environment of trust and loyalty.
Gamegram's strategic combination of immersive PvP games, social engagement, crypto accessibility, and absolute transparency makes them a pioneering force in the online gambling space.
Rightlander partners with HAPPYBET to comply with Germany's evolving advertising regulations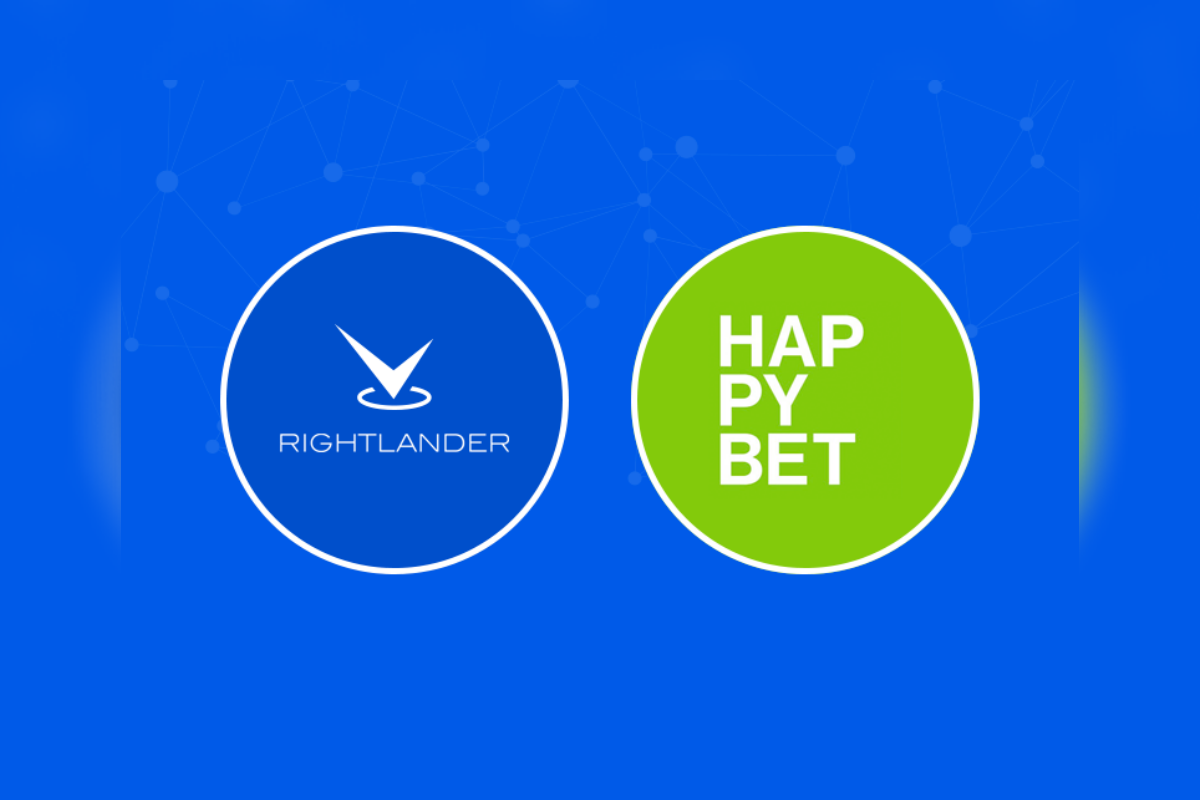 Enhancing regulatory adherence and ensuring ethical affiliate marketing in the licensed gaming industry
Rightlander, a leading provider of affiliate marketing compliance solutions, is proud to announce its strategic partnership with HAPPYBET, sports betting brand active in Germany and Austria part of the Snaitech Group, leading Italian licensed gaming operator. This collaboration marks a significant step towards ensuring a fair and compliant online gaming landscape.
Rightlander has taken on the pivotal role of monitoring HAPPYBET's affiliate websites, with a primary focus on upholding German advertising regulations. This proactive approach ensures that affiliates adhere to stringent regulatory standards, creating a more responsible and transparent iGaming environment for all stakeholders.
Michele Sessa, HAPPYBET Germany Managing Director, commented: "The partnership with Rightlander strengthens Snaitech Group's strong commitment to provide a trustworthy and responsible gaming experience to all our customers, building around them an environment able to safeguard and protect each and every one of them, identifying and preventing at the same time potentially addictive behaviours. This agreement represents another step in our path to guarantee all HAPPYBET users the highest standards in the German industry and to effectively fight against the illegal market."
Jonathan Elkin, Sales Director of Rightlander, stated: "As the iGaming industry evolves in different jurisdictions across the globe, compliance and responsible gaming are paramount. Our partnership with HAPPYBET signifies our shared commitment to ensuring fair play, regulatory adherence, and ethical affiliate marketing. We are excited to contribute to a safer and more transparent iGaming environment for customers in Germany".
One of the key functions of Rightlander's monitoring system is to safeguard against deceptive marketing practices. By employing cutting-edge technology, Rightlander identifies and mitigates instances of affiliates promoting misleading or exaggerated content. This not only protects HAPPYBET's reputation but also safeguards the interests of their customers.
Unlicensed operators pose a significant threat to the integrity of the iGaming industry. Rightlander's monitoring extends to detecting affiliates who promote unlicensed operators, thereby curbing illegal activities and ensuring fair competition within the market.
Rightlander's dedication to compliance is exemplified by its vigilance in monitoring for terms strictly prohibited by the German Gambling Legislation (GGL). By identifying and addressing content that violates these regulations, Rightlander will help HAPPYBET and its affiliates steer clear of legal pitfalls.
FAVBET partners with BETER Live in major boost to its live casino offering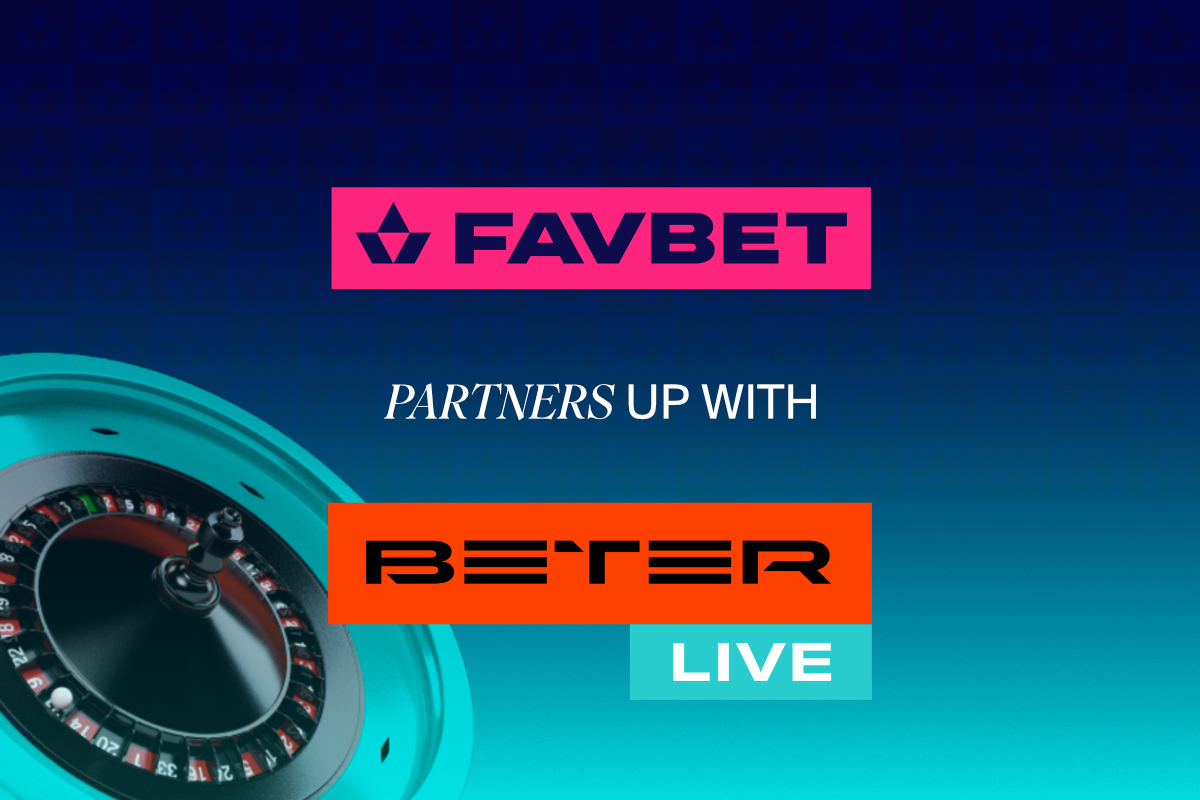 BETER Live's suite of premium games is now available to all of FAVBET's users in Ukraine, Croatia, and Romania
Ukraine's leading iGaming operator FAVBET and BETER Live, the live casino division of the betting content and data provider BETER, has announced a long-term partnership to expand FAVBET's live casino experience.
From now on, BETER Live will provide FAVBET with a portfolio of authentic and interactive live casino titles in markets across its 3 markets of operation. This includes more than 20+ games and variations covering Roulette, Blackjack, Gravity Blackjack, Gravity Roulette and Ukrainian Roulette.
Game presenters have been trained to the highest possible standards and also know how to provide an engaging player experience, chatting with players throughout their time at the table.
FAVBET has recently launched a UA Roulette table, powered by BETER Live, which has been tailored to meet the specific preferences of Ukrainian players. The new localised game has already found a response among players, showing a near 40% higher conversion rate and 4x more organic traffic compared to the provider's regular roulette.
"Being a trailblazer in the Ukrainian online casino scene, FAVBET is constantly looking for new and exciting ways to engage our players while offering them the best possible experience. We are happy to have added BETER Live's games to our portfolio and be able to provide a fully localised experience to our players and stand out from competition. We now look forward to working closely with BETER Live to continue to enhance our live casino offering and have many great products and updates in the pipeline," commented FAVBET.
Anna Vikmane, Director of BETER Live, said: "We are delighted to share the news of another successful partnership between BETER Live and a leading operator, FAVBET. It is one of the most recognised brands in the Ukrainian market and one that players trust.  Localisation is key to FAVBET's success, and we have been able to work with the operator to ensure our content delivers a localised player experience. Shortly after we launched our first games and FAVBET could see they were a big hit with its customers, we rolled out Ukrainian Roulette — the operator's first step towards a dedicated offering for the market." 
About FAVBET:
FAVBET is an international iGaming company founded in 1999 in Ukraine. Operating under international and regional licences in Ukraine, Croatia, Romania and Malta, it is currently offering top-notch sportsbook and online casino experience for more than 3 million registered users.
About BETER Live: 
BETER Live is a B2B full cycle provider that delivers next-gen services of live casino games. BETER Live is the part of betting content and data provider BETER, whose product verticals cover fast sports, esports and live casino solutions.