Highest Paying Affiliate Program Niches for Aussie Bloggers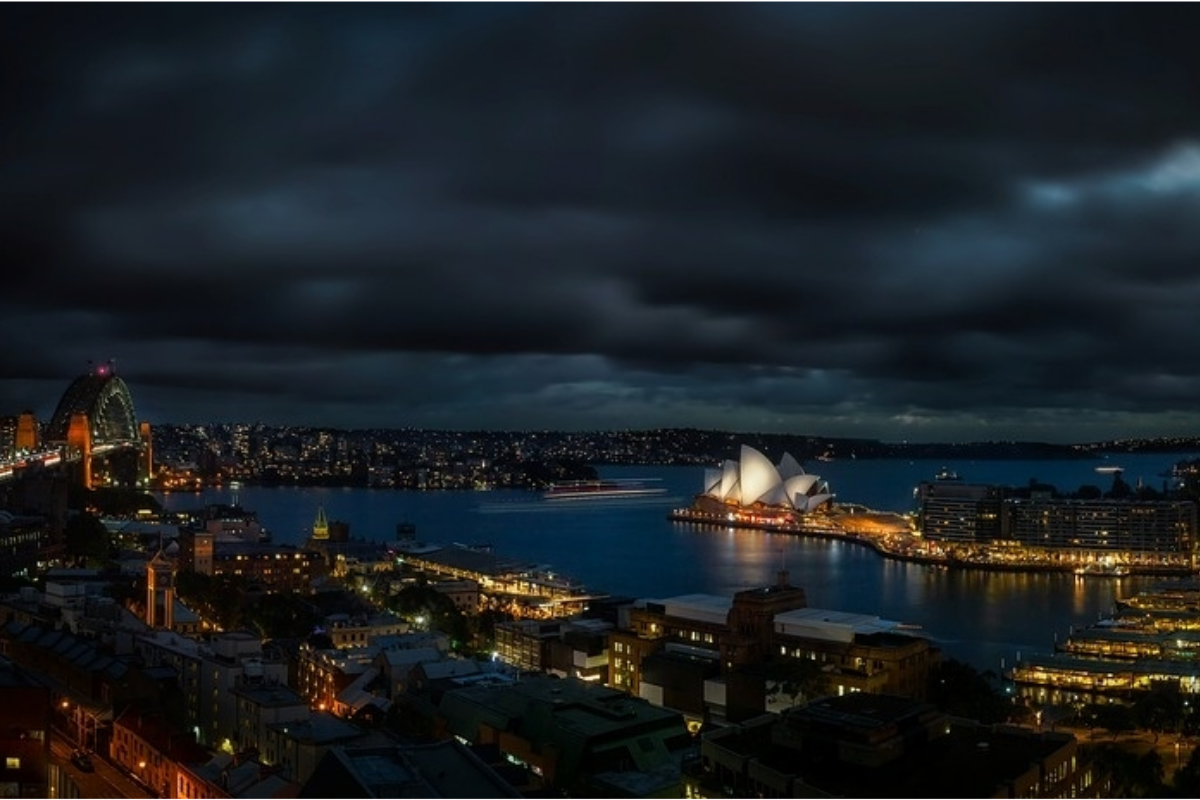 Let's face it, online blogging is slowly losing momentum. Modern users prefer running vlogs on YouTube, writing Instagram posts and short tweets because of the fast pace of life and the overwhelming presence of clip culture. Nevertheless, engaging blog posts and long reads remain pretty popular as people seek a comprehensive vision on various topics.
In Australia, blogging is still 'alive'. Especially, this is true for companies that promote their products or services via corporate blogs. However, solo bloggers can also get their piece of the pie, too. In this case, affiliate marketing looks like one of the best sources of passive income for bloggers regardless of their experience.
But how can one make money using this strategy? What are the best niches and programs for Australian affiliate bloggers? Let's try to find the answers.
Affiliate Marketing Basics
The first thing you should understand before joining any affiliate network is how the process of partnership is organized. Investopedia defines affiliate marketing as an advertising model in which companies pay middlemen for extra traffic and/or leads. Put simply, you, as a blogger, can integrate an affiliate link in your website and get compensation for this. There are three main types of payment:
1, Pay per sale. Partner companies will reward you with a certain percentage of the final price for a product/service purchased by the customer. In this case, you can expect a lavish compensation, but also should convince your website visitors to actually buy something from the partner company.
2, Pay per lead. Here, affiliate marketers get compensation based on conversion rates. As a blogger, you generate leads for merchants, so users don't have to buy products or services but must perform specific actions, e.g. sign up or subscribe to the newsletter.
3, Pay per click. The simplest model that provides for generating traffic only. Bloggers put affiliate links for readers to click them and enter the site. Companies then pay their partners based on the traffic they drive to the website.
Affiliate marketing can really bring stable passive income 24/7, but only persistent users can benefit from it. Here, everything depends on your performance. Moreover, you don't have to deal with angry customers (but we still recommend promoting only quality products that will be useful to end users). When it comes to entering into affiliate partnership, the first thing you should consider is niches or topics you will focus on.
Profitable Niches for Affiliate Marketers
Choosing a product or service to promote isn't a simple task. Some niches such as fashion, clothing, makeup, and jewelry look promising, but they offer minuscule affiliate payouts. This means, you will have to force your readers to buy tons of shoes or rings from the partner website if you want to earn some decent money. Other niches such as gambling are simply illegal. According to Australian laws about casino pokies, both individual providers and advertisers can be penalized for $220,000 per day of prohibited activity. For companies, fines go up to $1.1 million per day.
Hence, you should choose the niche carefully. It's better to be as precise as possible and select more untapped niches. Further, we will list five of the most profitable and popular niches for Australian affiliate bloggers.
1. Finance
Money leads the game in all industries and in our everyday life, too. Within this niche, you can choose different branches such as personal loans, insurance or investment. For example, cryptocurrency trading is highly popular now, so affiliate partnership with a leading crypto exchange should be pretty profitable for bloggers.
Examples: Naritas Finance (AU$100 per lead), Now Finance (AU$50 per lead).
2. Health
This evergreen niche forces people to care about their own health and physical development. Australians are eager to invest in healthy organic products, diet plans or gyms, so consider working with companies that deliver these services and goods. Pregnancy is another highly demanded topic though.
Examples: Bodecare (15% per sale), Pharma Botanica (20% per sale).
3. Home and Garden
Being a relatively rich nation based on Western culture, Australians care about their homes. That's why various cozy stuff for rooms and yards is popular among people here. One of the fresh promising niches is linens. For instance, you can partner with the 'mattress in a box' providers that are relatively new to Australia.
Examples: Hugo Sleep (6% per sale), Sommuto (5% per sale).
4. Love and Relationship
Apart from health, everybody cares about personal relationship. We all want to love and be loved so these ideas will also be demanded. You can choose among different subsections, including dating services for specific categories of people, counseling services, and marriage agencies. The related niches such as gifts or beauty service work fine here, too.
Examples: CitySwoon (10% per sale).
5. Online Education
When it's all going well with health and family, it's time to think about personal development and self-education. Although open online courses were booming a few years ago, these platforms are highly popular now as well. Additionally, various local facilities like schools and universities hold online courses on different topics from geospatial planning to cooking.
Examples: Code Camp (7.5% per sale).
Leading Affiliate Networks for Australians
Finally, we've gathered the most famous and profitable affiliate programs in Australia. Usually, you should only sign up for free, explore available offers from merchants, choose the most suitable one, and integrate links in your website or blog. Don't deal with platforms that feature paid membership as they often have relatively low ROI compared to the sites with free subscription. Still, you can consider upgrading your free plan to a premium one to get more valuable offers from companies.
Now, let's check Australian websites listing affiliate programs:
As well, you can cooperate with global networks like Amazon, eBay, iTunes, and so on.
By choosing a profitable and active niche combined with a reliable affiliate program, you can boost the blog's revenue greatly. Don't expect insane profits in the short term though. Affiliate marketing is about passive and stable income, but it can hardly be a primary earner. But it's still a good option, isn't it?
Paysafe's Income Access wins 'Best Tech for Affiliates' 2022 iGB Affiliate Award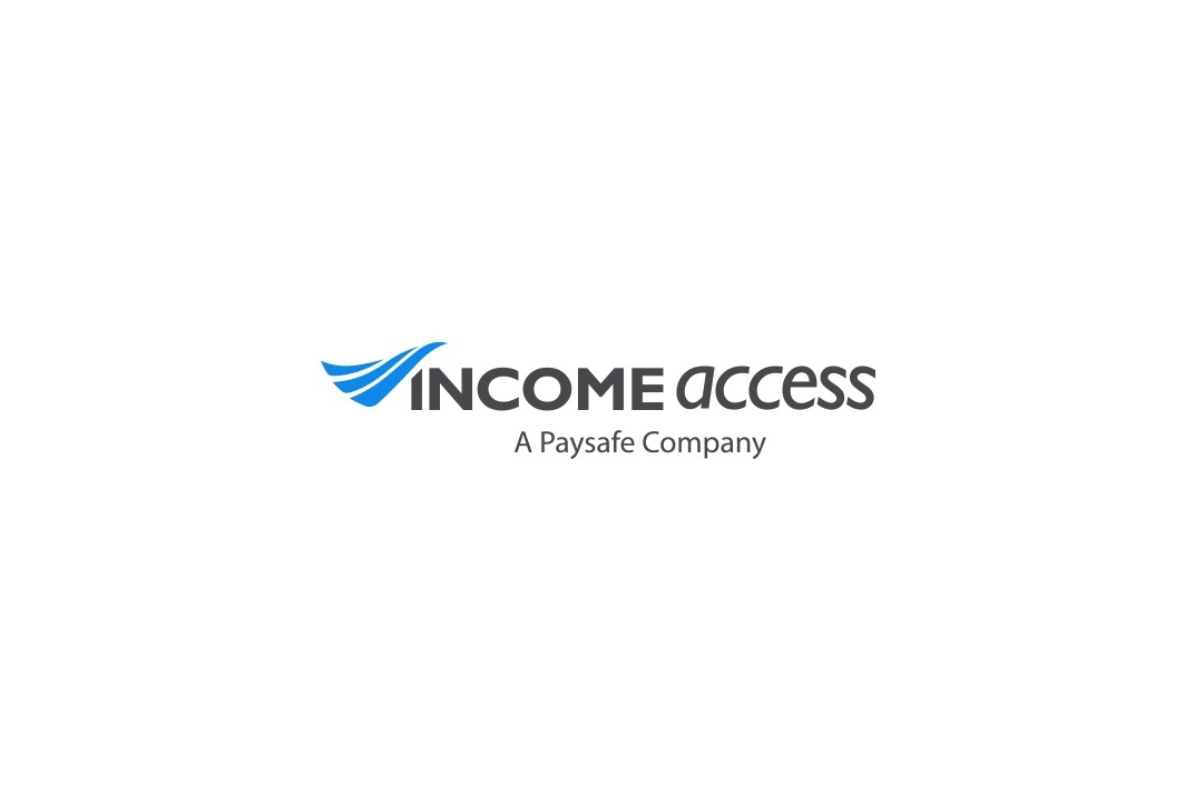 Income Access platform recognized as the leading software solution for global iGaming affiliate marketers at industry awards in London 
 Paysafe, a leading specialized payments platform, today announced that Income Access, its marketing technology and services provider, won in the 'Best Tech for Affiliates' category at the 2022 iGB Affiliate Awards, held last night at the Troxy, in London, U.K.
Taking place during this week's ICE London and iGB Affiliate London conferences, the iGB Affiliate Awards recognized the affiliate marketers, affiliate managers, operators and software providers like Income Access that have excelled in the global affiliate space over the last 12 months. Income Access' 'Best Tech for Affiliates' iGB Affiliate award follows a series of major affiliate-focused upgrades to the company's turnkey multi-channel tracking and reporting platform.
Among 30+ unique reports, the platform's key reports were enhanced in 2021 through 2022 to optimize the user experience (UX) for affiliates while increasing transparency on data and performance metrics. Other tech enhancements included a move to the cloud to improve response times for affiliates and facilitate scalability for the future.
Affiliate payments were also streamlined through a platform integration with Paysafe's Skrill digital wallet, with the addition of multiple new currencies.
Income Access continued to strengthen the Income Access Network, the iGaming industry's longest-serving independent affiliate network. Over the last 12 months, multiple new brands serving a diverse range of iGaming verticals and markets integrated with the Network, and its affiliate membership expanded by 1,000+.
Geoff Smorong, Vice President of Operations at Paysafe's Income Access, said: "Whether it's our affiliate platform, the Income Access Network, or our affiliate management services, affiliates are at the heart of everything we do at Income Access. We're therefore delighted to see our software development and technology honoured at the iGB Affiliate Awards."
Zak Cutler, CEO of North America iGaming at Paysafe, commented: "Affiliates play an instrumental role in player acquisition for iGaming brands and have helped drive the growth of our wider industry. Given the affiliate channel's importance, this award is a huge achievement for Income Access, reflecting the innovation, hard work and dedication of their entire team."
Crash course for becoming a master in Casino Affiliate Marketing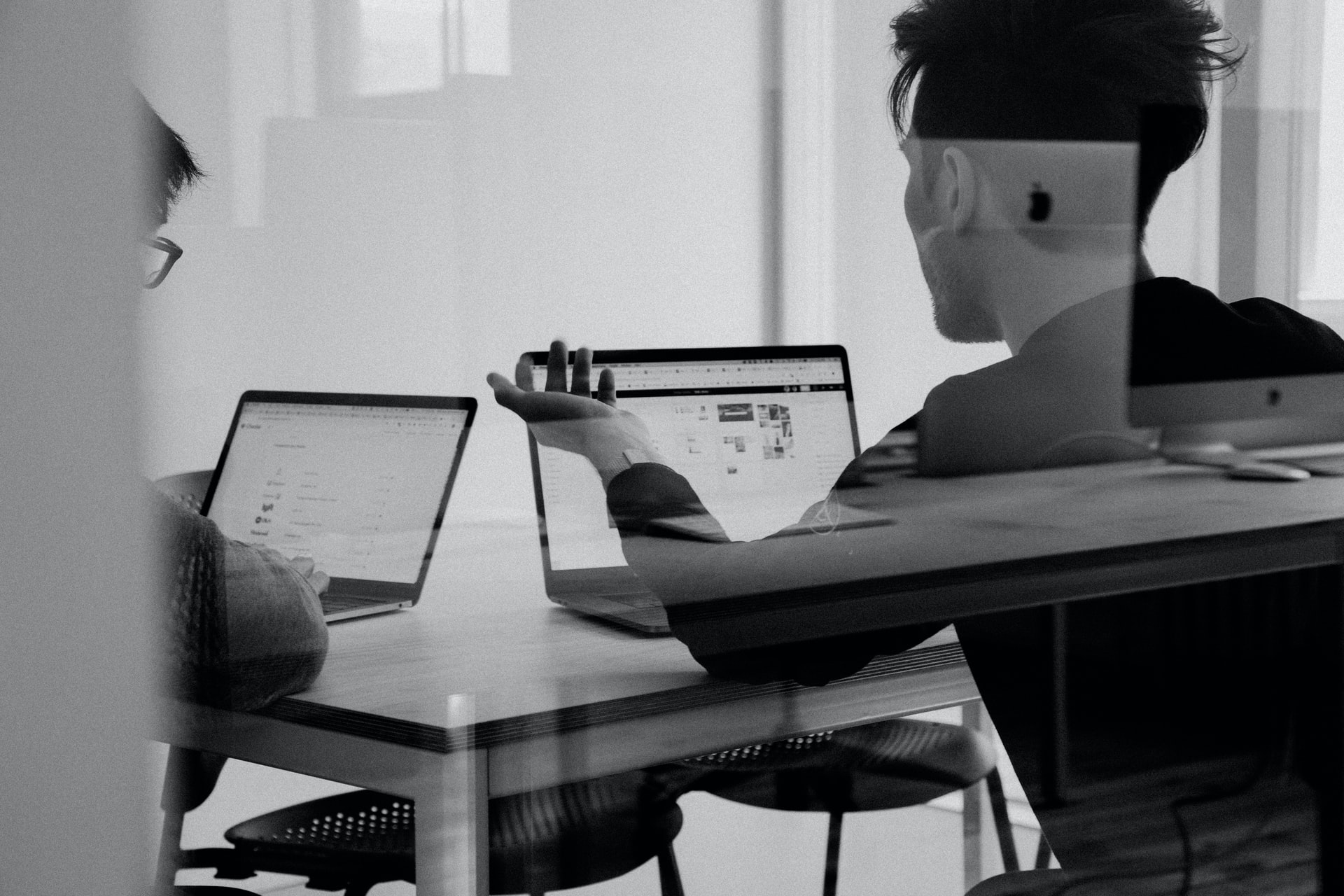 Intro
Online casino culture is immensely popular. With the increasing popularity of online casinos, another profitable device is also getting popular, known as online casino affiliate websites. A casino affiliate works alongside an online casino in promoting their business in return for a commission. In some cases, they may have experience operating an online casino. They provide all the details regarding gambling activities and other relevant information about a gambling site. So, the players can be well aware before taking any action. In this article, we will be discussing the basics, tips, and tricks of becoming an affiliate (casino affiliate).
Affiliate programs
Casino affiliates act as a mediator between the casinos and players. The casino affiliates get a tracking link for tracking the players who play or register in the casino. The affiliate program ensures to pay a business partner for bringing the players to the casino. Joining an affiliate program is simple as it does not require any sign-up charges. You are only required to have a website, to promote the various brand of online casinos by setting up banners and other related advertisements. Once the visitors click on the ad, affiliates start earning money. There are some essential factors to consider before joining an affiliate program.
You must be sure that you are entering into a partnership with a reliable and reputed casino.
Ensure that the number of commissions is processed timely in a safe environment.
Features of a casino affiliate
Sometimes it becomes difficult to spot casino affiliates and casino websites. Here are a few features that are applicable for casino affiliates only:
Generally, casino affiliates have the same type of imagery and similar language to attract players.
Affiliate websites do not have game catalogs like casino websites rather they provide reviews of online casino games and certain free demo games.
Casino affiliates usually promote multiple casino brands with various logos, advertisements, and offers.
The main goal of casino affiliates is to get players and sign them up for one of their casino partners.
Payment arrangements for Casino Affiliates
In terms of payments, there are two models that are very popular for paying affiliates.
The first one is the revenue sharing model that ensures payment to a casino affiliate as a percentage of profit earned from the traffic generated by the affiliate in a month. In this case, the higher traffic is equal to the higher payment.
The other model is CPA or cost per acquisition model. Here, payment is based on the users' The online casinos pay the affiliates based on — whether a player signs up for a casino account or signs up and makes the first deposit. But in both the models, the income is based on performance.
Some casino operators provide only one payment option, while others can offer more than two. Before joining an affiliate program, an affiliate should understand certain restrictions, terms, and conditions to keep away adverse effects.
How to Become a Casino Affiliate
Casino brands always want customers from all over the world, and that is why they use casino affiliates to improve their prospective reach. It can be advantageous for the casinos to start in a country where a particular casino brand is not well-known. Various live casino sites are attractive to brands that seek information on their operations. After signing up for the affiliate program and getting an affiliate link, you need to get down to work. The affiliate creates content in different forms, such as text links, banners, and more.
Conclusion
Casino affiliates employ a wide range of interactive online platforms. They provide offers for attracting and retaining customers. But it is very important to do a thorough background or profile check before joining an affiliate program to understand whether the casino is reliable or a fly-by-night operation. If everything checks out, it is a potentially lucrative business to be involved in.
OMG Affiliates won the Rising Star at iGB Affiliate 2022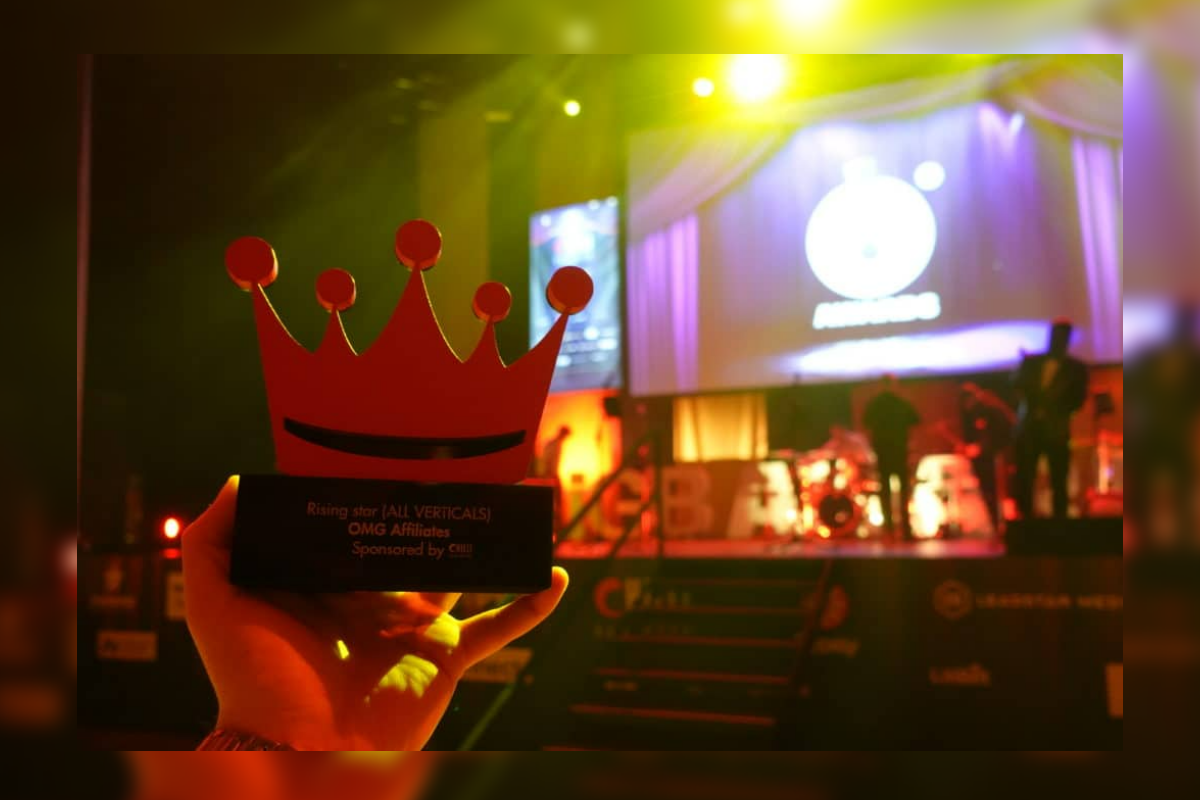 OMG Affiliates, a program developed by Vita Media Group, has won the Rising Star Award at the iGB Affiliate 2022!
The award night took place last night (April 13th, 2022) at the Troxy theater in London.
This is the first award for OMG Affiliates where one of the industry's finest award organizations, iGB Affiliate, has crowned the team for its performance and achievements. The OMG Affiliates was shortlisted in one more category, Best Affiliate Program.
This is also the first award for Vita Media Group as a company and is a solidifying proof of the quality of the different products and business verticals developed under Vita Media Group. As a total summary of the award night, iGB shortlisted Vita Media Group in the Best Casino Affiliate category as well.
After a year where Vita Media Group grew the OMG Affiliates vertical through strategic acquisitions of the rewarded Trada Casino and Greenplay, a casino formerly owned by Codere, the plan for the future holds optimistic plans.
Through this achievement, Vita Media Group continues to expand as a one-stop solution to growth in iGaming.