SiGMA to fly 300 affiliates to Malta this November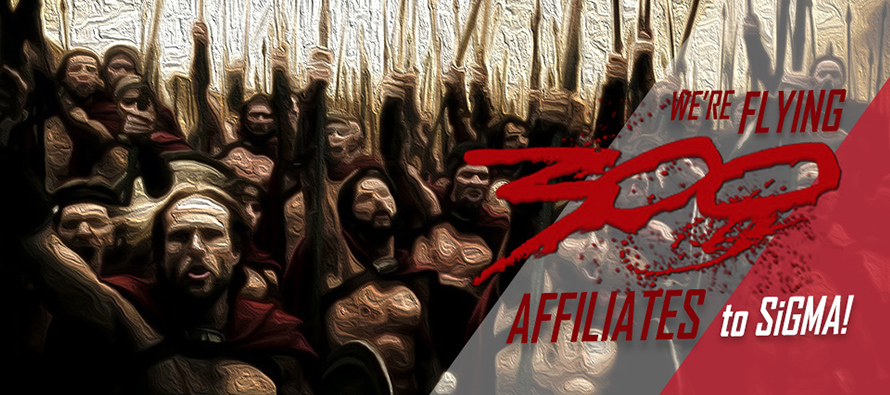 Two years and counting! The show has gained a lot of momentum since its inception, with big brands joining the list of premium sponsors and exhibitors from previous years. The show has cemented itself as the best igaming expo in the Mediterranean, bringing together affiliates, operators, solution providers and regulators under one roof in the heart of the igaming industry.
Shortly after the summit and a well-earned break we took heed of feedback from the delegates and exhibitors and will be introducing some interesting upgrades, including, but not limited to the following:
Conferences: The organisers are shifting all conferences to a bigger conference room within the hotel, with full AC! They've also established new partnerships to ensure that delegates receive the best quality content.
300 Flights: Inspired by the movie 300, in an unprecedented move, the organisers this year are giving away the equivalent in flights for affiliates from all over Europe. Exhibitors are encouraged to invite VIP guests, flights on SiGMA, and throw a string of hospitality events around SiGMA. After all, Malta lends itself quite well for hospitality.
Coffee: Last year's 'instant coffee breaks' will be upgraded to 'premium coffee breaks'. This was possible thanks to an exclusive partnership with Lavazza.
Free Lunch: Free standing lunch will also be available on both days, giving delegates more time for business.
SiGMA Pitch: The idea of a 'SiGMA Pitch' should go down well with so many start-ups, innovators and investors. With so many mergers and acquisitions, expect some serious deals to be made in a 'Dragon's Den'/'Shark Tank'-like environment.
Show Dates: Many wished for our dates to be further away from BAC and EiG so the organisers agreed to shift the show three weeks away from Berlin and back to back with their friends from MiGS, creating a dynamite Malta Gaming Week.
With the above upgrades, they're building on the success story of the previous two shows. That a show invests in bringing 300 affiliates, covering flights, is unprecedented, but the organisers are positive this would leave a positive impact on the show in general, and with the many exhibitors specifically.
Interestingly enough, SiGMA has carved out a niche in the igaming events calendar – recruitment. Besides the usual business leads, an increasing number of exhibitors are relying on SiGMA for head hunting. Landing the right talent is no easy feat and with a solid workforce of 12,000 people, Malta provides the ideal recruitment backdrop. Tipico promoted Tipico-Careers last year. Expect more companies to jump on this idea and involve their HR department in budgeting for the show this year.
Making sure that the right, long term networking environment is nurtured, predominantly with the SiGMA show itself, but also throughout the year with a number of networking events. True to their word, they have been able to connect an endless number of C-level executives, suppliers, operators and affiliates with each other, and we, EEG, together with SiGMA, look forward to welcome even more industry players to this igaming nucleus.
Affiliates and operators who wish to find out more about the 300 flights opportunity may email [email protected] or call +356 99263626. Registration will open in May and further details are available on www.maltaigamingsummit.com.

ReferOn celebrates SiGMA presence with 5 Star Award!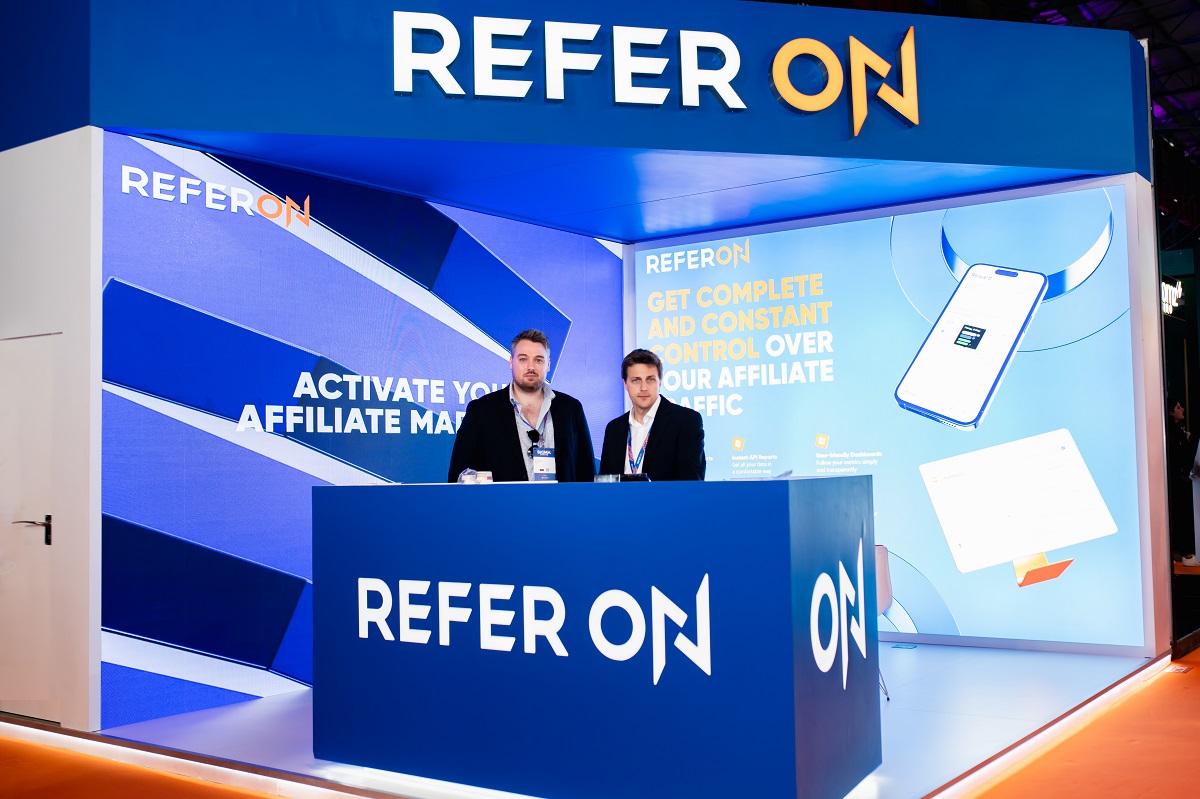 SiGMA is time for celebration as ReferOn wins Rising Star of the Year award from 5 Star Media!
ReferOn, the state-of-the-art affiliate management platform for the iGaming industry, celebrated its first presence at SiGMA Malta Europe with numerous partners and client meetings and is delighted to announce that it won the Rising Star of the Year award from 5 Star Media for 2023!
Exhibiting at an iGaming conference and expo for the first time since launching in February, ReferOn welcomed clients and prospects at its stand and showcased the Rising Star of the Year award it won from 5 Star Media's Starlet Awards.
David Harris, Tech Team Lead at ReferOn, commented: "SiGMA Malta Europe was a fantastic event for ReferOn. The event was not only valuable for the significant potential arising from the meetings held, but also because SiGMA fosters an environment where like-minded individuals can deeply understand the market and discuss all its aspects in an ideal setting. This can be in relation to the iGaming market's weaknesses or areas for growth and it generates a continuous flow of ideas for improvement on all sides. ReferOn was no exception to this and this gave us plenty of food for thought to grow into 2024."
ReferOn's platform is focused on ease-of-use, speed and leveraging its state-of-the-art technology for the benefit of affiliates. By joining the platform, affiliates benefit from ReferOn's brand new features such as Dynamic Reporting, user-friendly dashboards and Instant API Reports.
Boomerang Media is the Best PPC Affiliate at SiGMA Europe Awards 2023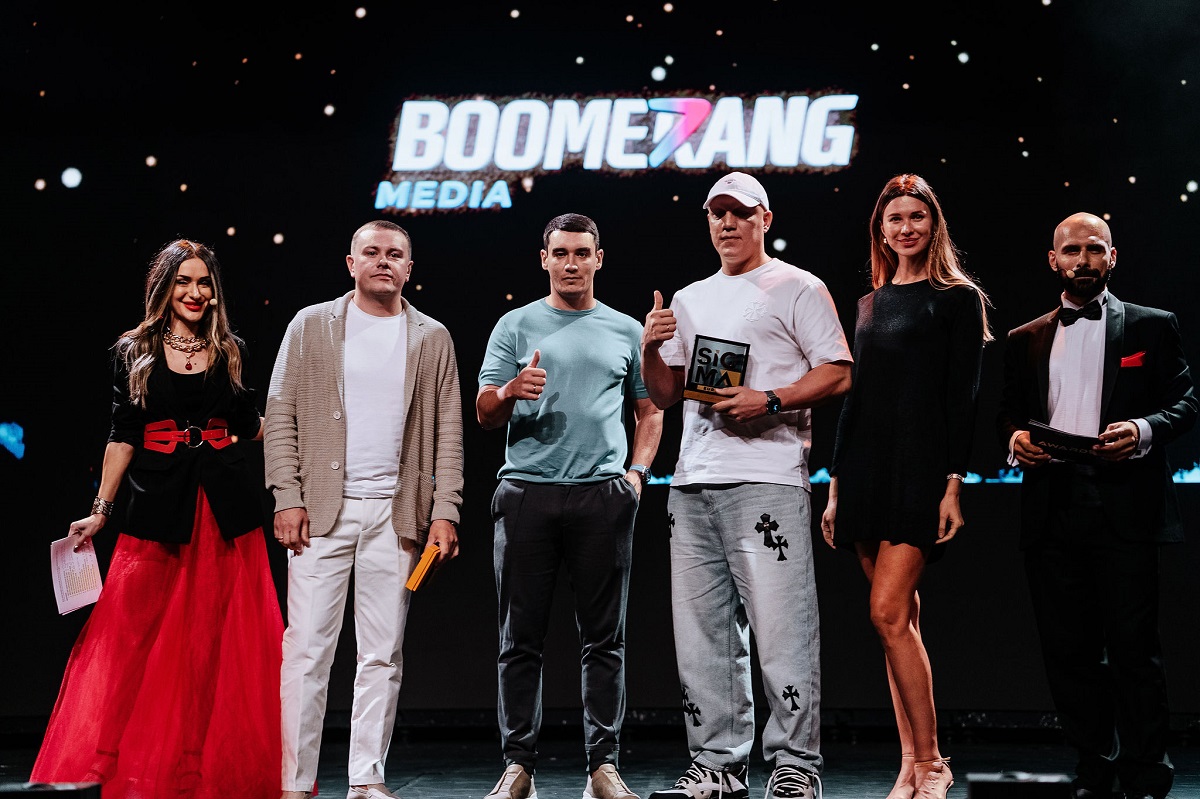 Boomerang Media claimed "The Best PPC Affiliate" nominee at the recent SiGMA Europe Awards 2023, reinforcing its position as an industry leader
Boomerang Media, part of Boomerang Partners, won "The Best PPC Affiliate" at the SiGMA Europe Awards 2023, demonstrating its competitive strength among top industry players. The award ceremony was held on the opening day of the SiGMA Europe Malta event on November 14. Boomerang Media was honored after an open vote and jury decision, beating out fellow nominees Identi and RevenueLab.
"We are thrilled to have secured this prestigious SiGMA Europe award this year," said Vitalii Prokofiev, CEO of Boomerang Partners. "It validates our team's dedication and commitment to offering best-in-class experiences tailored for each market we operate in."
Not just a contender for prestigious awards, Boomerang Partners has also appointed its leading brand – Boomerang Sportsbook, a sponsor of the 'Best East Europe Affiliate 2023' category. This underscores their commitment to emerging European markets. With a strong presence in these regions already, Boomerang offers affiliates extensive opportunities to expand globally, including into both Europe and Latin America.
"We applaud Boomerang Partners's dedication to expanding across Europe and beyond," Denis Dzyubenko, CIS Region Director at SIGMA Group. "Earned win for Boomerang Media in the "The Best PPC Affiliate" nominee and Boomerang Partners's sponsorship of the "Best East Europe Affiliate" category demonstrates a strategic understanding of key growth regions and a commitment to supporting the entire ecosystem. Operators like Boomerang, who foster industry development while delivering innovative platforms, are vital to our sector's success".
SiGMA Europe is a premier global gaming event and forum for industry experts and affiliates. It convenes over 800 sponsors, 200 exhibitors, 200 speakers, and 25,000 delegates to discuss gaming trends, share ideas, and network. SiGMA has raised over €300,000 for charity since 2020 through its global events. For 2023, the SiGMA Foundation aims to launch significant initiatives, including an educational facility in Ethiopia for 1,000 students, two Camino de Santiago hikes with €70,000 targets each, summiting Mount Toubkal, and continuing the Kilimanjaro Challenge, which has raised €1 million since 2004 – all guided by principles of transparency and impactful philanthropy.
"It's great to be recognized by the industry's best. We are glad that our initiative to develop professional sports around the world did not go unnoticed," stated Vitalii Prokofiev, CEO of Boomerang Partners. "We will continue to push the envelope and deliver the best products in our categories experience globally." At the SiGMA Europe in Malta, Boomerang Partners is represented by the booth of its flagship brand Boomerang Bet.
Alpha Affiliates Set to Shine at SiGMA Europe 2023 – An Event You Don't Want to Miss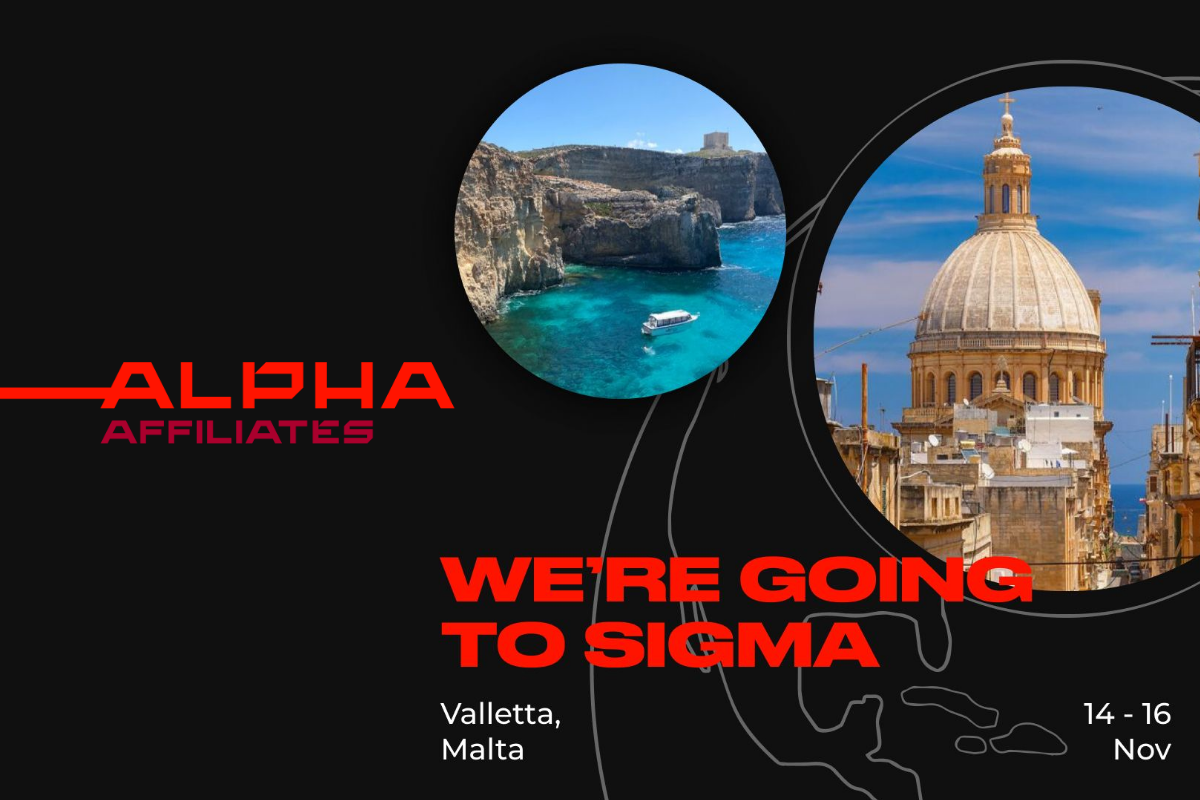 Alpha Affiliates, the leading direct advertiser for the iGaming industry, is excited to announce its participation in the highly anticipated iGaming event of the year, SiGMA Europe 2023. As a rapidly growing force in affiliate marketing for iGaming operators worldwide, Alpha Affiliates will showcase its latest innovative offerings and unveil plans ahead at the prestigious conference, taking place in Malta from 13th-17th November.
Their attendance comes following significant growth, achieving over 15,000 partners across more than 50 countries, and over 2,000,000 players worldwide. The company, which witnessed a 20% upsurge in new partners this year, now looks to strengthen their international network at SiGMA Europe, networking with top affiliates at the heart of the iGaming world.
Attendees can stop by booth 2147 in the MMH Malta to meet the Alpha Affiliates team, learn more about the company's vision and values, discuss new partnerships and take advantage of networking opportunities. The team will also be offering affiliates an exclusive preview of the company's cutting-edge affiliate platform, along with its suite of performance marketing tools, designed to boost conversions and achieve outstanding results.
Event Details:
Event Name: SiGMA Europe 2023
Date: November 13-17
Venue: Mediterranean Maritime Hub (MMH Malta)
Booth Number: 2147
Website: https://sigma.world/europe
Alpha Affiliates will be bringing the fun to SiGMA Europe at their two-storey stand, hosting happy hours in the lounge bar with signature cocktails, providing a fully stocked coffee bar for a pick me up during the event, and running prize giveaways with cash and merch prizes up for grabs at Alpha Affiliates' cash machine.
Boris P, Head of Affiliates at Alpha Affiliates, comments "We are thrilled to connect with fellow innovators and showcase our affiliate programme on the world's iGaming stage. SiGMA Europe brings together the best and brightest in the industry, and we look forward to forging new partnerships and networking with key other stakeholders at the forefront of the rapidly evolving affiliate marketing landscape. Together, we'll explore new horizons and drive the future of iGaming and affiliate marketing"
SiGMA Europe 2023 represents the next step in the company's ambitious growth plans as it connects with more partners and sets its sights on the future.